Creativity Chronicles is an independent publication launched in May 2022 by Jessica Carey. If you subscribe today, you'll get full access to the website as well as email newsletters about new content when it's available. Your subscription makes this site possible, and allows Creativity Chronicles to continue to exist. Thank you!
Jessica has been creating ever since she was little, loving art and writing. She continued her exploration throughout her schooling experience; art classes were always her top pick for elective classes. Jessica took creative writing and AP Studio Art in high school before continuing her education, earning a Bachelor degree in Fine Arts and Master degree in Art Education.
She's worked with all levels of school children at a wide variety of schools, starting with preschool and going up to high school. She's led art clubs and taught after school lessons. Jessica is incredibly passionate about art, creativity, and free expression. She hopes to one day open a creative space for anyone and everyone to come create in.
She's currently enrolled in Chris Luck's amazing AMBSDR program! If you want to learn how to become a brand ambassador and make passive income online by writing about what you love, check out this awesome program! It'll teach you all you need to know and then some!
With the guidance of her phenomenal mentor, Chris Luck, she's grown so much as a writer and entreprenuer. She's learned a lot about SEO and has even earned her certification!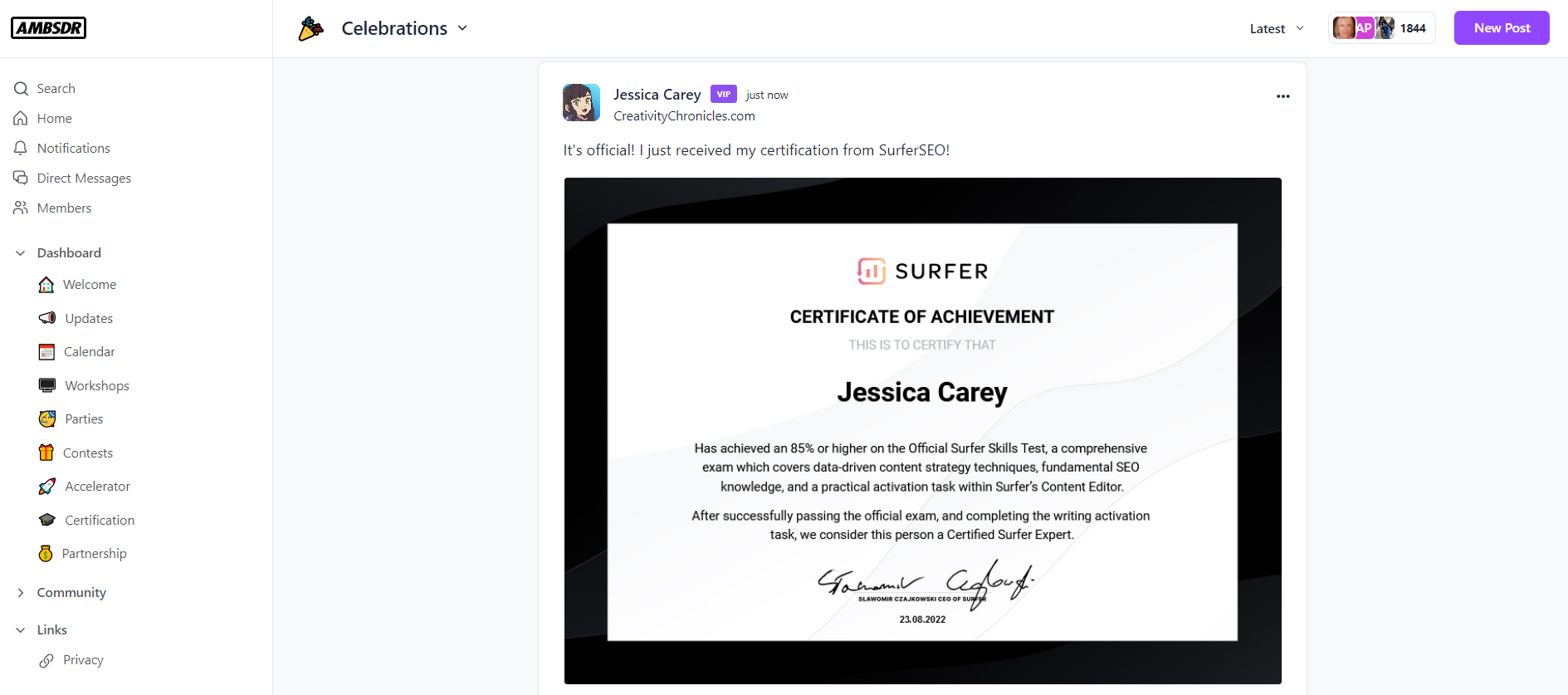 Access all areas
By signing up, you'll get access to the full archive of everything that's been published before and everything that's still to come. Your very own private library.
Fresh content, delivered
Stay up to date with new content sent straight to your inbox! No more worrying about whether you missed something because of a pesky algorithm or news feed.
Meet people like you
Join a community of other subscribers who share the same interests.
---
Start your own thing
Enjoying the experience? Get started for free and set up your very own subscription business using Ghost, the same platform that powers this website.
---
Amazon Affiliate Disclaimer:
Creativity Chronicles is a participant in the Amazon Services LLC Associates Program, an affiliate program that allows us to earn money linking to Amazon.com and associated websites. When you click on or make a purchase through an affiliate link on Creativity Chronicles, we might get a small commission at no additional cost to you.