If you've been looking for a new creative outlet, you should consider trying your hand at macramé art!
It's an easy and fun way to express yourself and make something beautiful in the process.
Macramé art is the perfect way to tap into your creative potential, making stunning pieces of art in no time!
From wall hangings and plant hangers to pillows and fashion accessories, there's really no limit with macramé.
Plus, it's perfect for artists of all skill levels—all you need is some basic supplies and a bit of patience.
Whether you're brand new to crafting or an experienced sewist looking for something new, follow along on this journey through macramé mania and learn about these fun macrame art trends!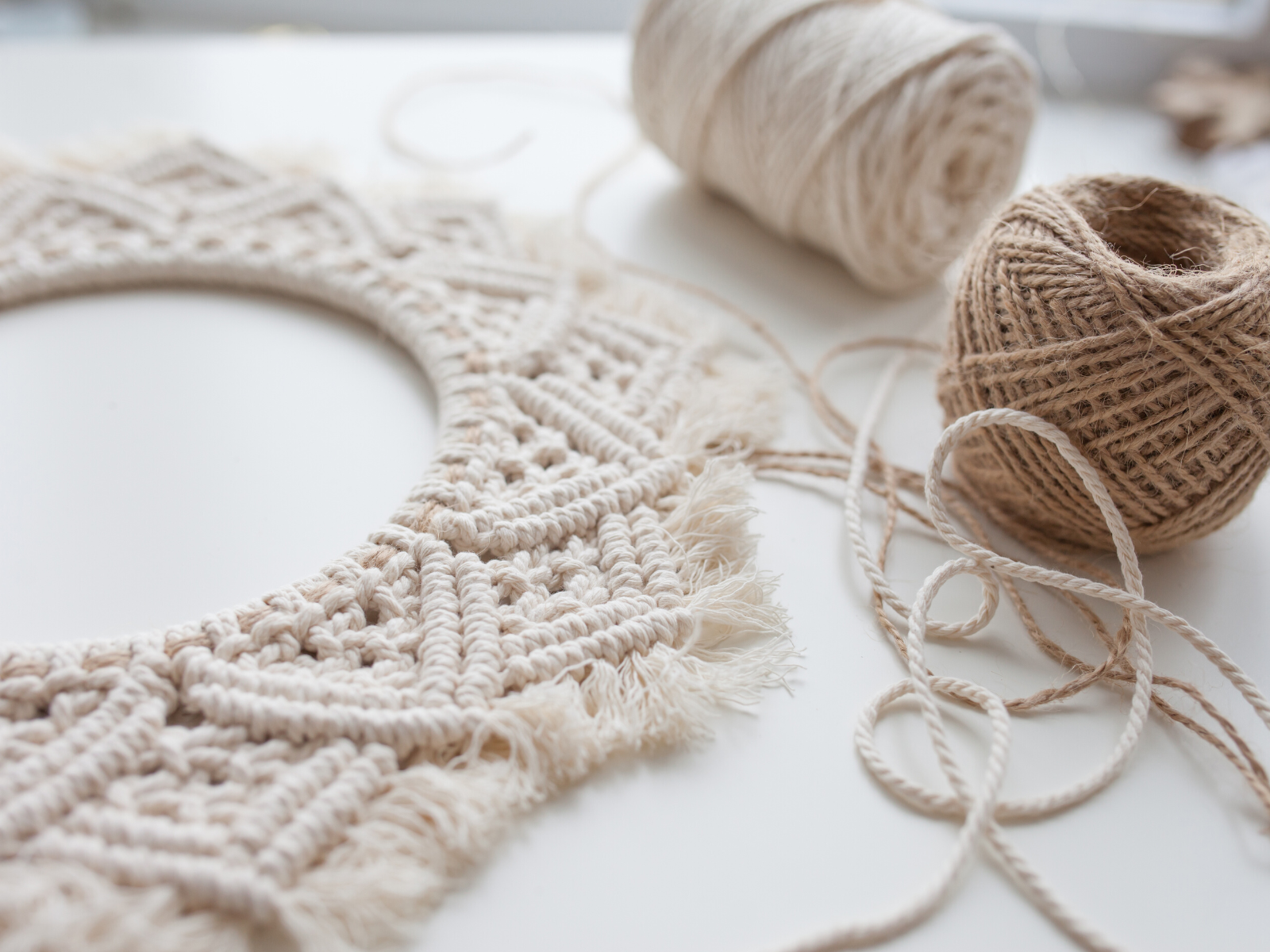 What is Macramé Art?
Macramé art is the process of tying knots or weaving together cords or strings in a decorative pattern.
It has been around since ancient times and was originally used as an ornamental craft to decorate functional items such as clothing, bags, and wall hangings.
It's thought to have originated in the Middle East and North Africa, but its popularity quickly spread throughout Europe.
Nowadays, macrame art can be used to create a variety of decorative items like handmade woven wall hangings, plant hangers, jewelry pieces, home craft projects, and more.
Nowadays, macramé art can be used to create a variety of decorative items like macrame wall hangings, fiber art designs, textile rugs, and so many innovative styles.
The art form is now popular in the United States and around the world.
Macramé art can be used to make a variety of pieces, from contemporary Bohemian decor and woven chandeliers to fashion accessories.
It's a great way to create beautiful pieces without having to learn complicated sewing or crocheting techniques.
The knots and cords used in macramé art are often made from natural materials, like cotton, jute, nylon, and other natural fibers.
Macramé art is a great way to express your creativity and make something truly unique for yourself or as a gift for someone else.
Amazing fiber artists around the world have used this medium to create awesome art wall hangings.
So, if you're looking for something different and unique, macramé art could be the perfect craft for you!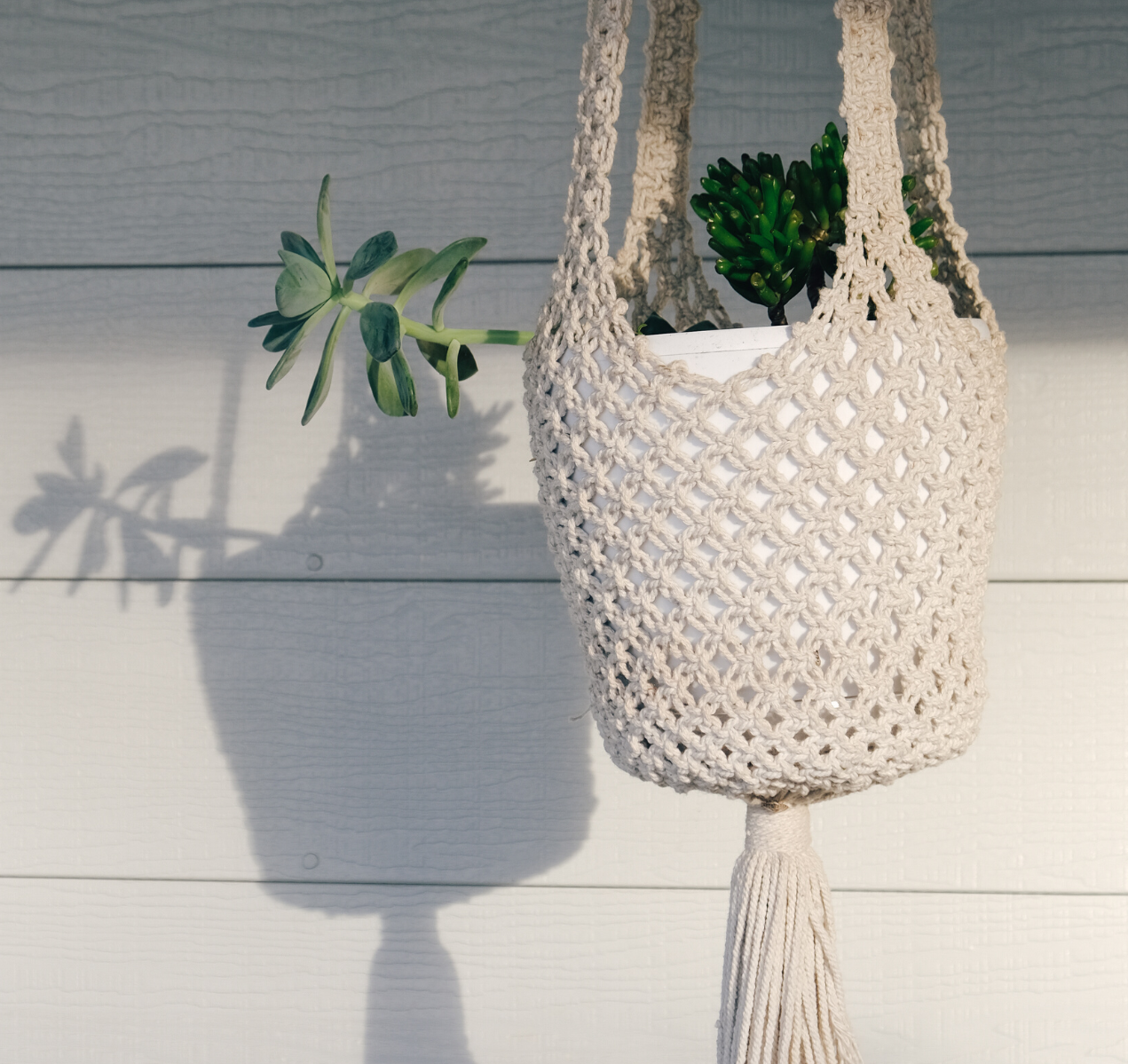 Supplies You Need To Get Started
To start creating macramé art, you will need some basic supplies.
The most important item you will need is cord or string—you can use cotton rope, jute rope, yarn, hemp cord, or any other type of cord that has good knot-holding ability.
You will also need scissors to cut the cord when necessary and clamps or pins to hold the project in place while working on it.
If you are making fiber art wall hangings or plant hanger for hanging purposes then you will also need some additional hardware such as dowels or hoops for mounting your piece on the wall or ceiling.
Lastly, be sure to have a bottle of fabric glue handy—it makes finishing up your project so much easier!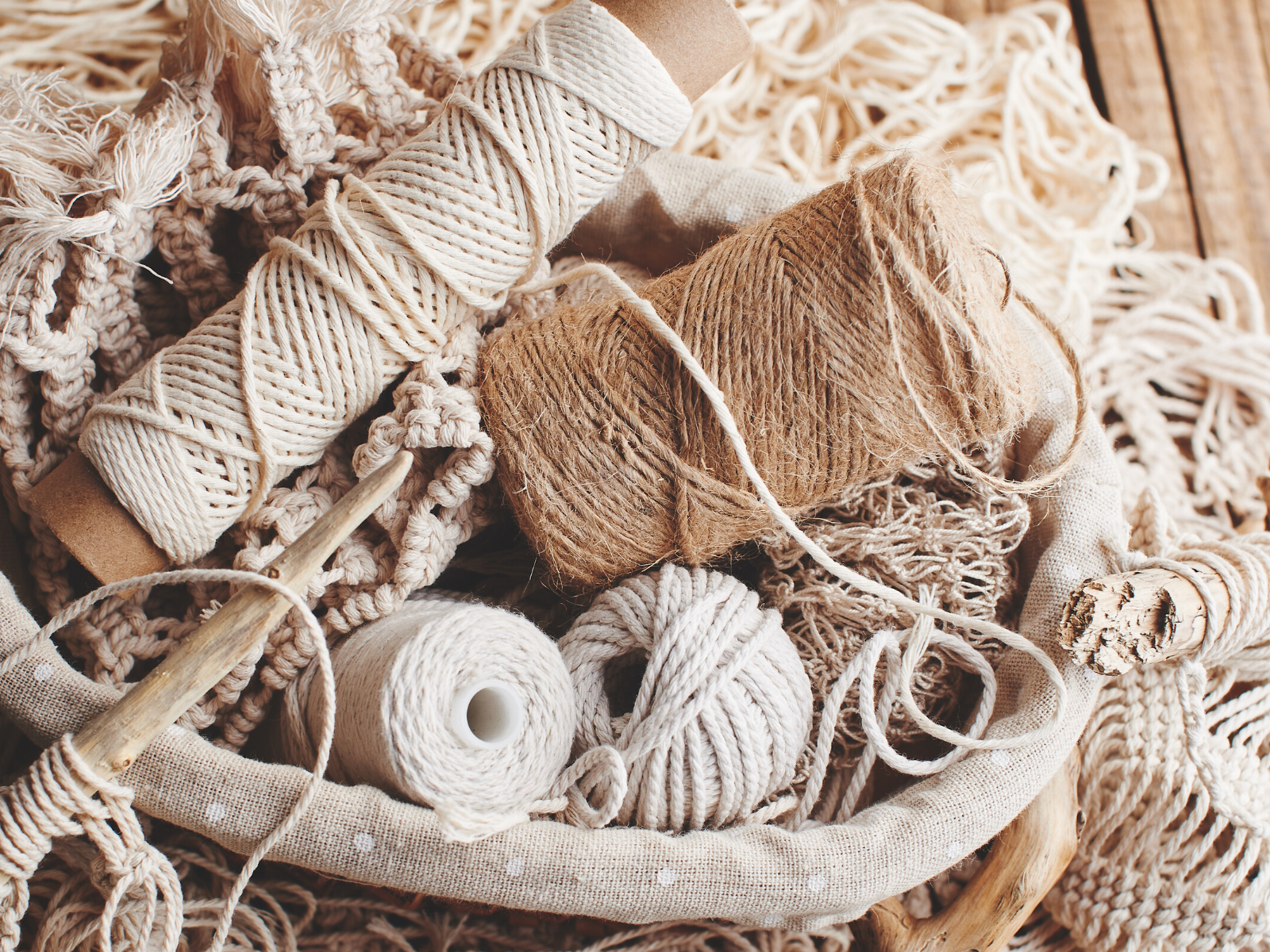 Types of Macramé Knots
There are a variety of knot and weaving techniques you can use.
Your chosen knot technique will depend on the type of project you are making, such as a large macrame wall hanging, but some popular knot techniques include square knots, half hitches, and larkshead knots.
The knots used in macramé art are fairly simple, but there are a few different types to learn.
These include the square knot, the half hitch knot, and the lark's head knot.
These knots will be used to create patterns and shapes in your macramé art.
You can also use additional techniques such as looping and knotting to create more intricate designs.
Once you have mastered these basic knots and techniques, you can start experimenting with more advanced techniques such as crochet macramé and free-form macramé.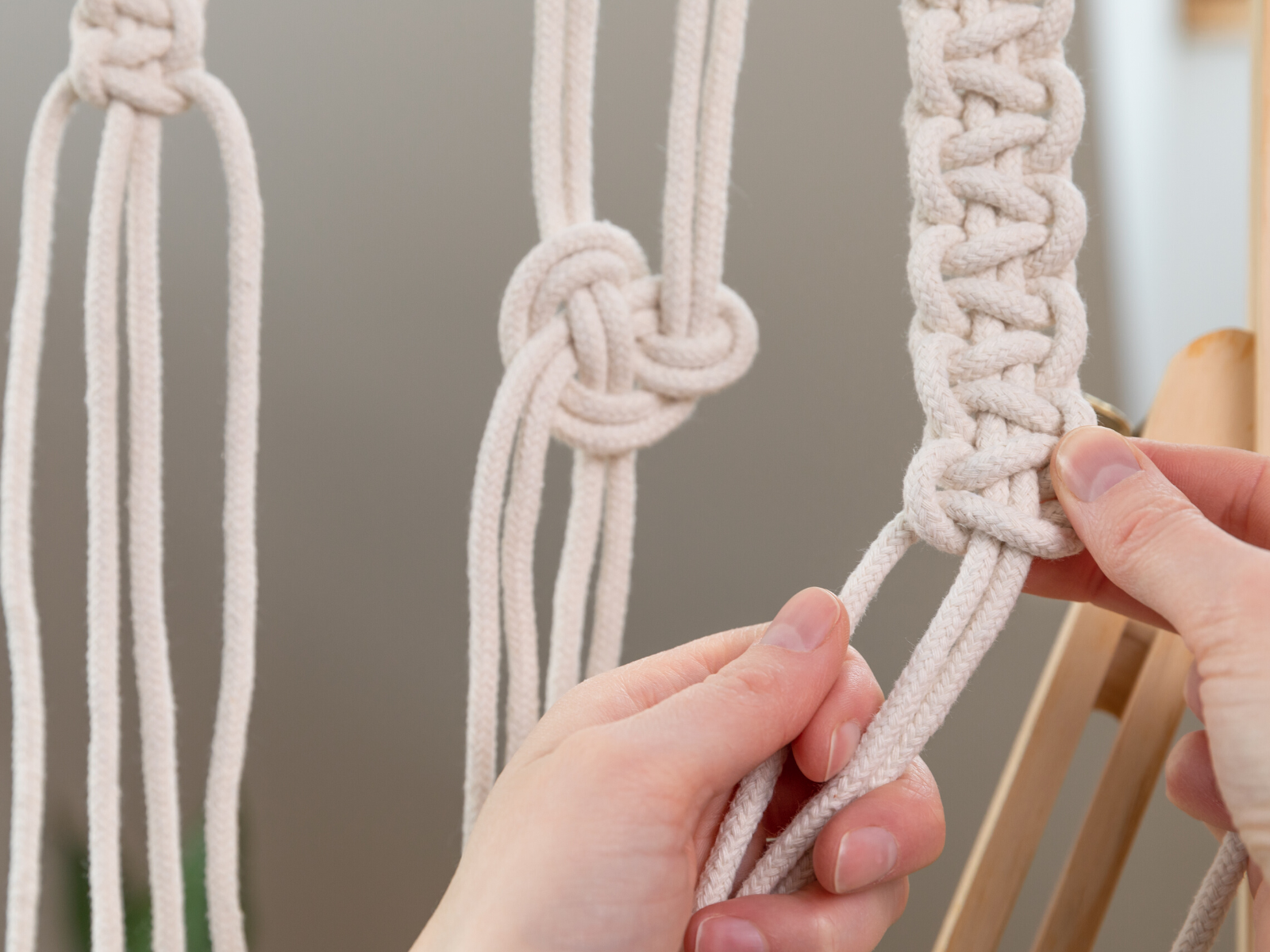 Getting Started
Macramé art is an easy craft to learn and get started with.
Here are some simple steps to get you started:
1. Gather your supplies and find a comfortable workspace.
2. Measure out the length of cord or string that you will need for your project.
3. Begin tying knots or weaving cords together according to your design.
4. If necessary, secure the project with clamps or pins while you work.
5. Finish the piece off by trimming any excess cord, adding any hardware (i.e. dowels or hoops), and gluing down any loose ends.
And that's it! You now have a beautiful piece of macramé art.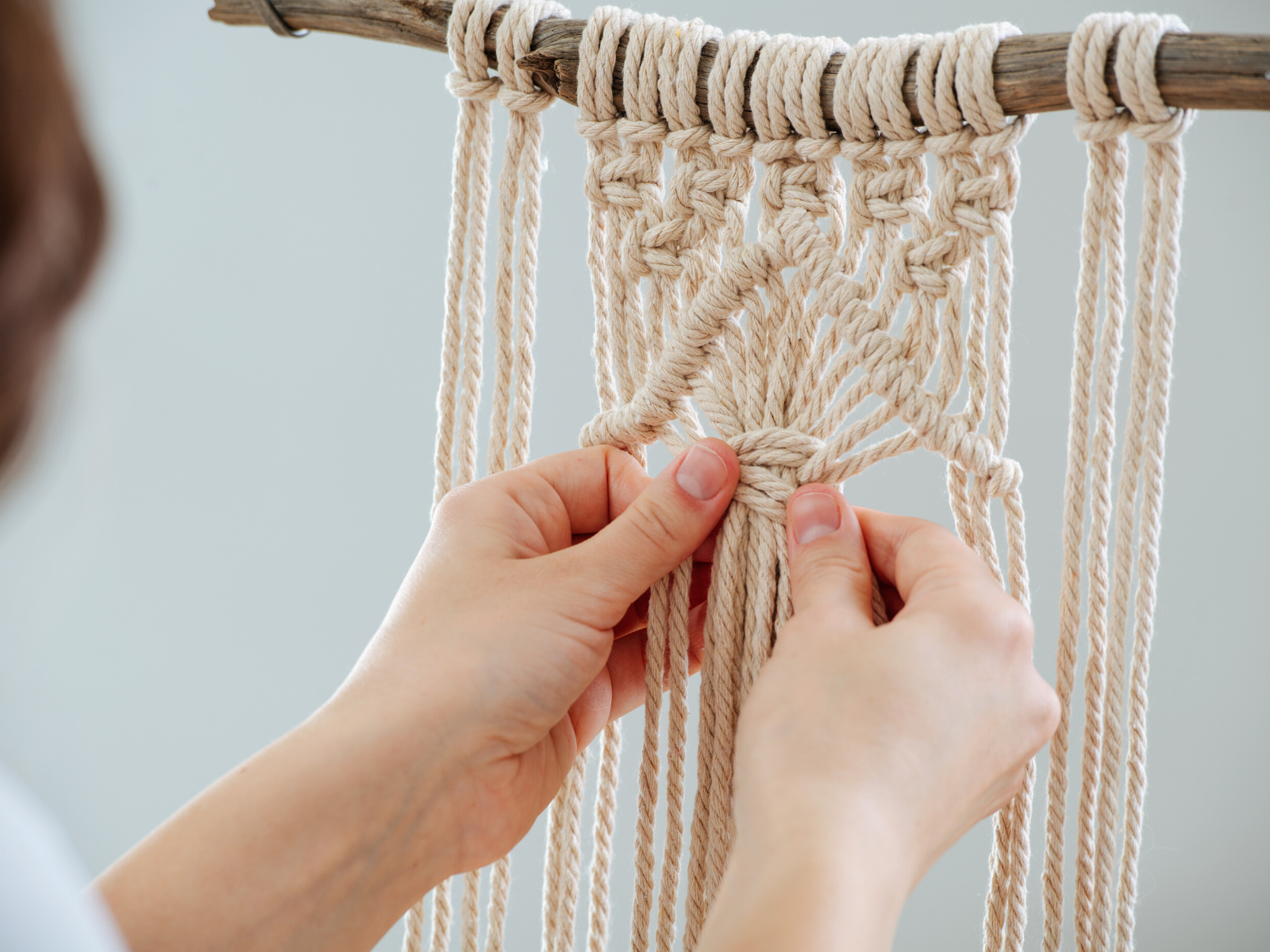 Tips For Beginners
If this is your first time attempting macramé art then there are few tips that can help make things easier for you.
First off, try starting with small projects until you get the hang of things—not only will this help build your confidence but it will also save time and money since smaller projects require less materials than larger ones do.
In addition, it's always a good idea to sketch out your design before you begin.
This will help ensure that everything comes out looking just the way you envisioned it.
Also remember that practice makes perfect!
Don't be afraid to experiment with different types of knots and patterns until you find one that works best for you; even if it doesn't turn out perfect every time just keep trying until it does!
Finally, take pictures along the way so you can refer back to them if needed. This helps immensely when it comes time to finish off your project by adding embellishments like beads or fringe.
Macramé art is a great way to express your creativity and make something beautiful in the process.
So, don't hesitate to give it a try—you'll be surprised at how easy and fun it can be!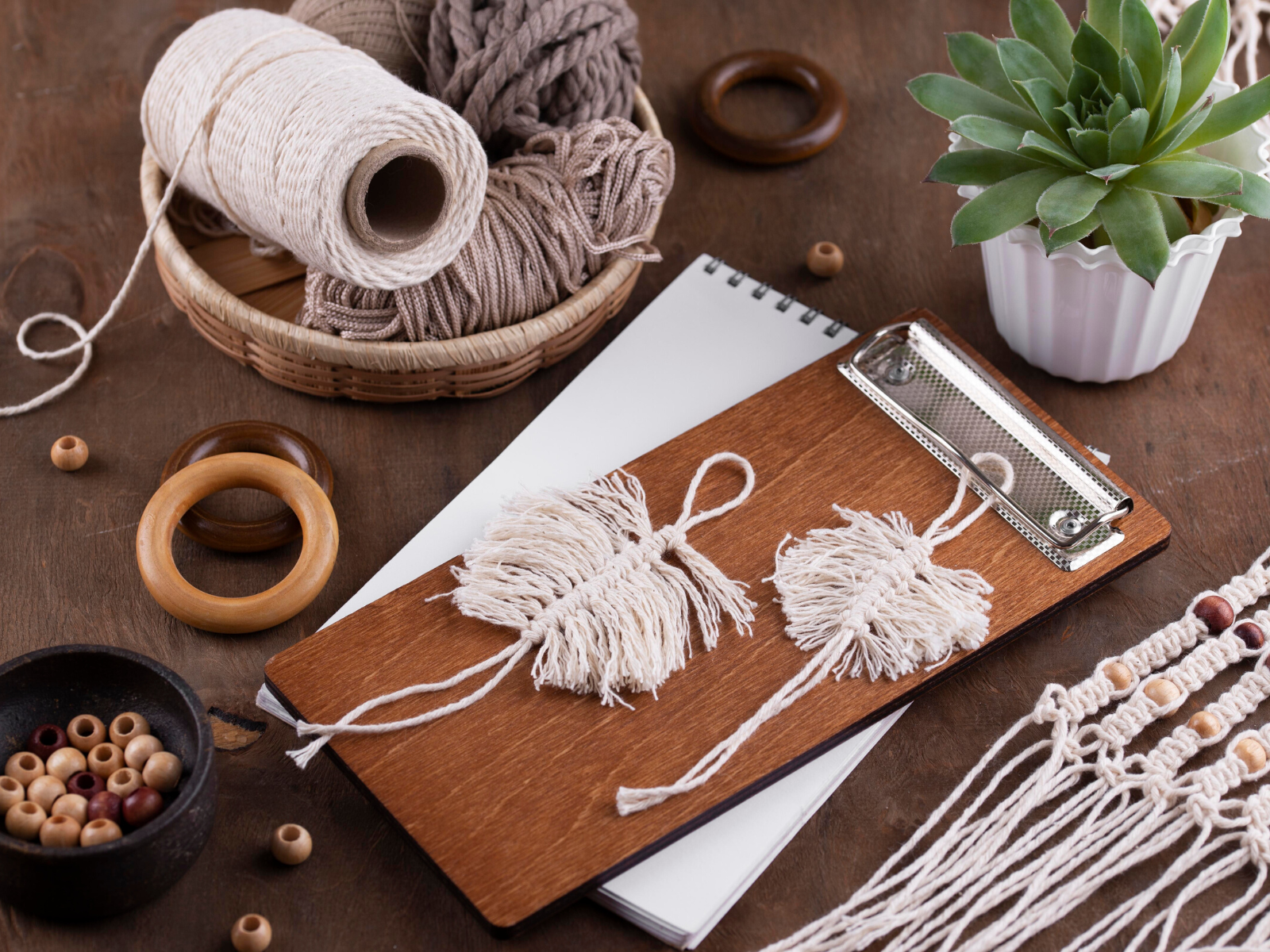 Creating Macramé Art
Macramé art is an incredibly fulfilling activity that allows us show our creativity while making something beautiful at the same time!
Plus it's very affordable since most supplies can be found at local craft stores (or even online).
If you've been looking for a new creative outlet, macramé art is the perfect place to start.
So, don't wait any longer — grab some rope, scissors, pins/clamps and get started on creating your own unique masterpieces today!
Who knows?
Maybe someday soon people may be admiring your own artwork instead of someone else's!
Become a DIY master with fiber arts and start exploring the macramé mania!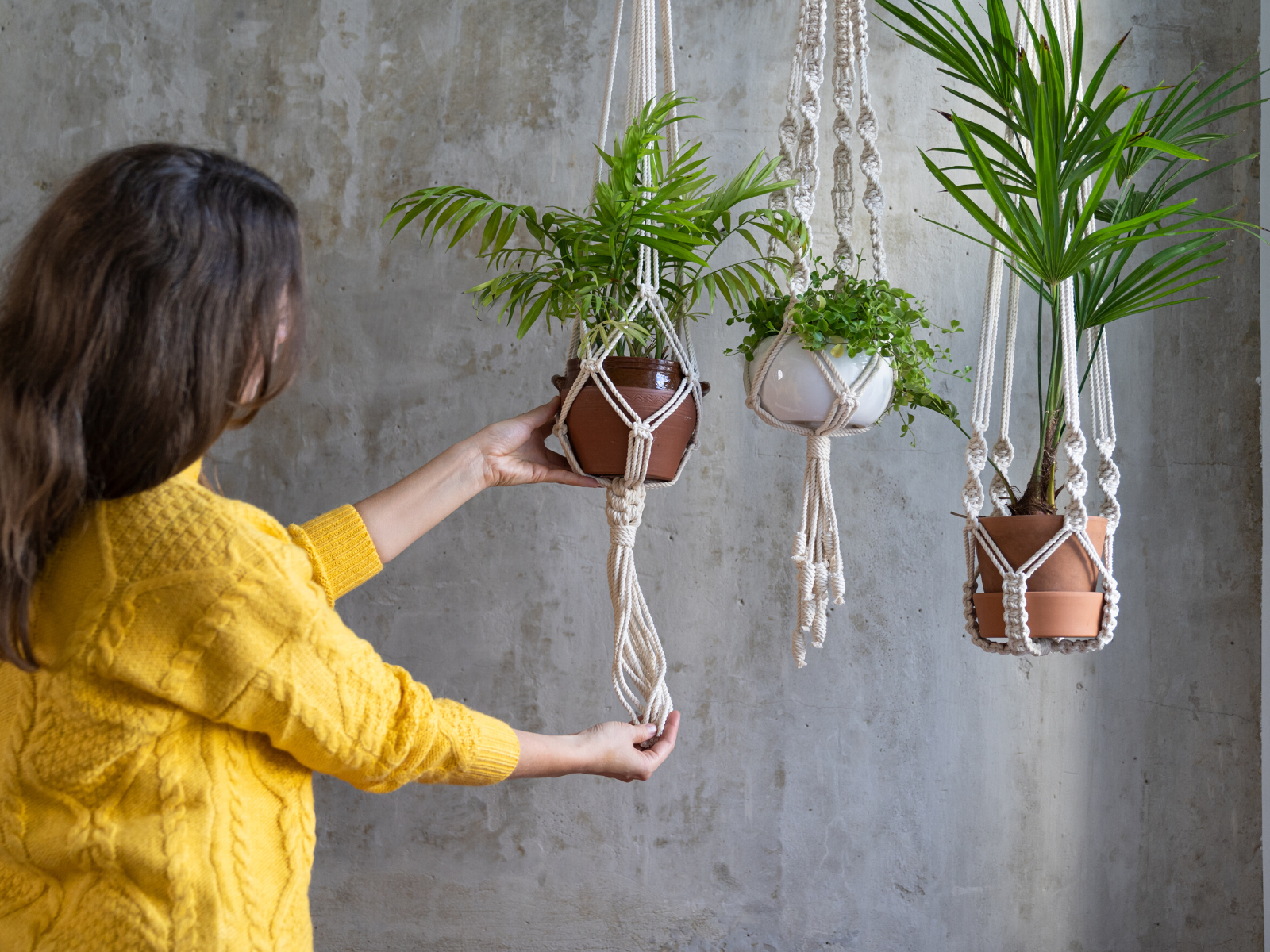 Eager to learn more about macrame knots? Check out Trini ID's video!
Want even more content about creativity and art?
Be sure to check out all of our creative chronicles!
Interested in some yarn projects?
Check out some of our other articles: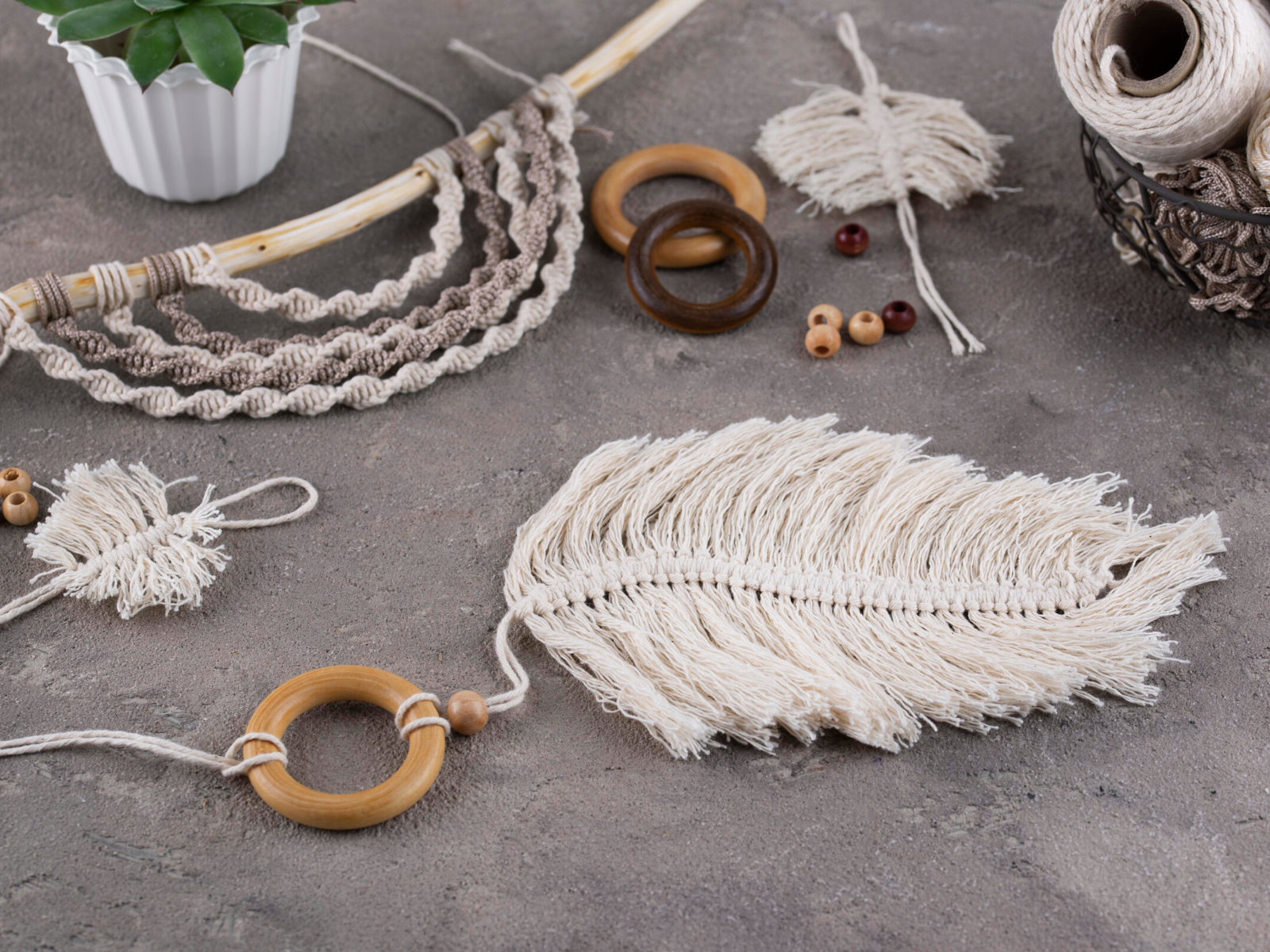 Need some new yarn for your next macrame project?