Are you looking to add a bit of whimsical charm to your holiday decor this season?
Then why not consider making some colorful pom-pom garland!
This fun, festive decoration will not only make your home merry and bright; it's also an easy craft project that the whole family can get involved with.
With just a few basic materials and a little creative flair, you can quickly transform any space into one that radiates color and holiday cheer.
In this blog post, we'll dive into the process for creating beautiful pom-pom garlands in no time at all!
Not only is it an inexpensive way to spruce up your home, but it's also a great activity to do with kids.
Let's explore what you need to make your own pom pom garland.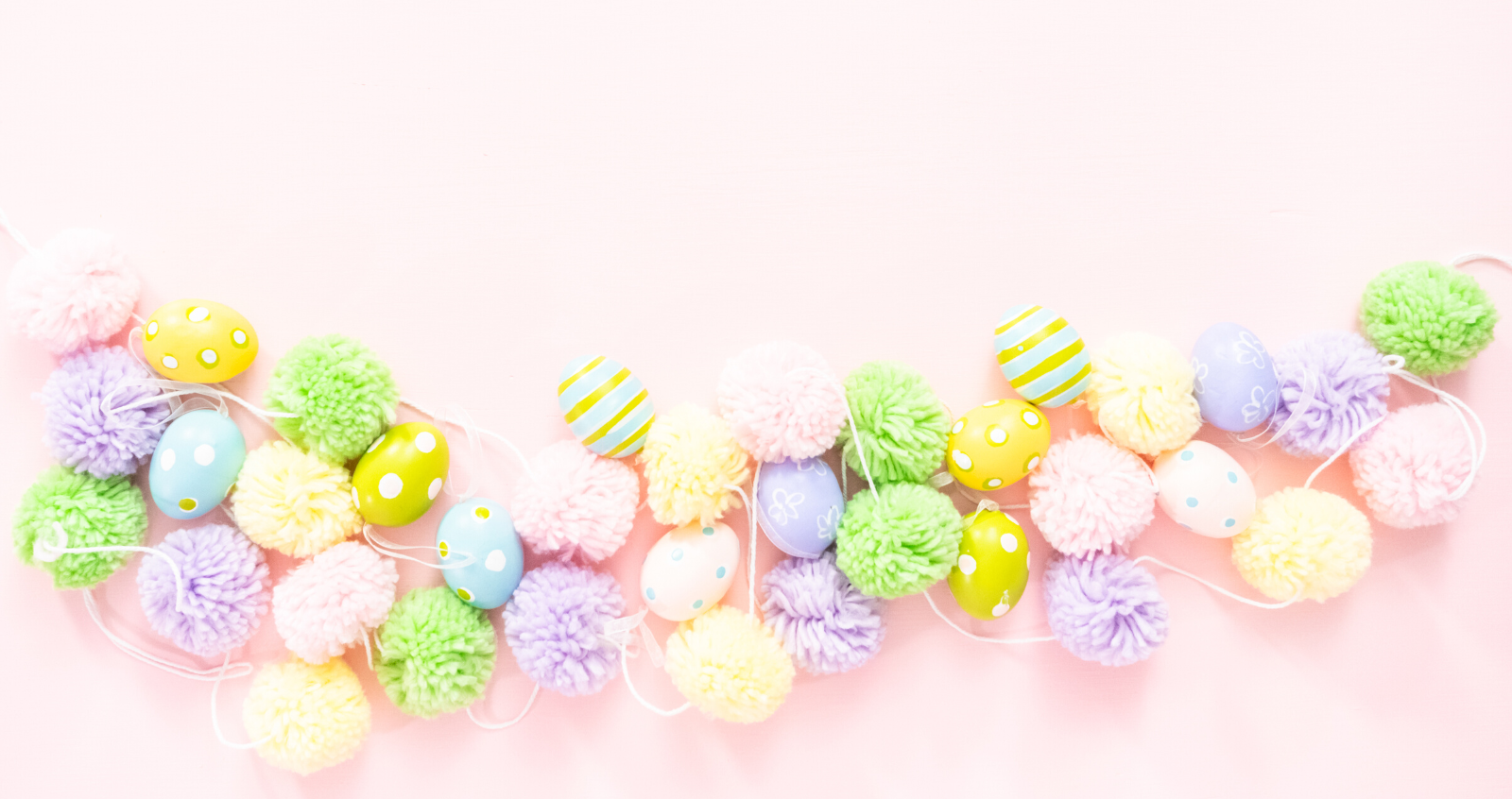 Pom Poms as an Art Medium
Pom poms come in a number of sizes and can be made out of various materials, including yarn, felt, and even foam.
The most common types of pom-poms used for crafting are yarn and felt.
Yarn is great for creating large and fluffy pom-poms, while felt is better suited for creating smaller and more intricate designs.
When deciding which type of pom-poms to use, it's important to consider the look you want to achieve.
Do you want something classic and elegant?
Or something bright and playful?
Once you've chosen the type of pom-poms, it's time to decide on a color palette.
There are a variety of projects you can create with pom poms, including wall hangings, ornaments, animals, and so much more!
With a difficulty that's easy, estimated cost that's low, and virtually endless possibilities for creative expression, pom pom garland is an ideal craft project to get your family into the festive spirit.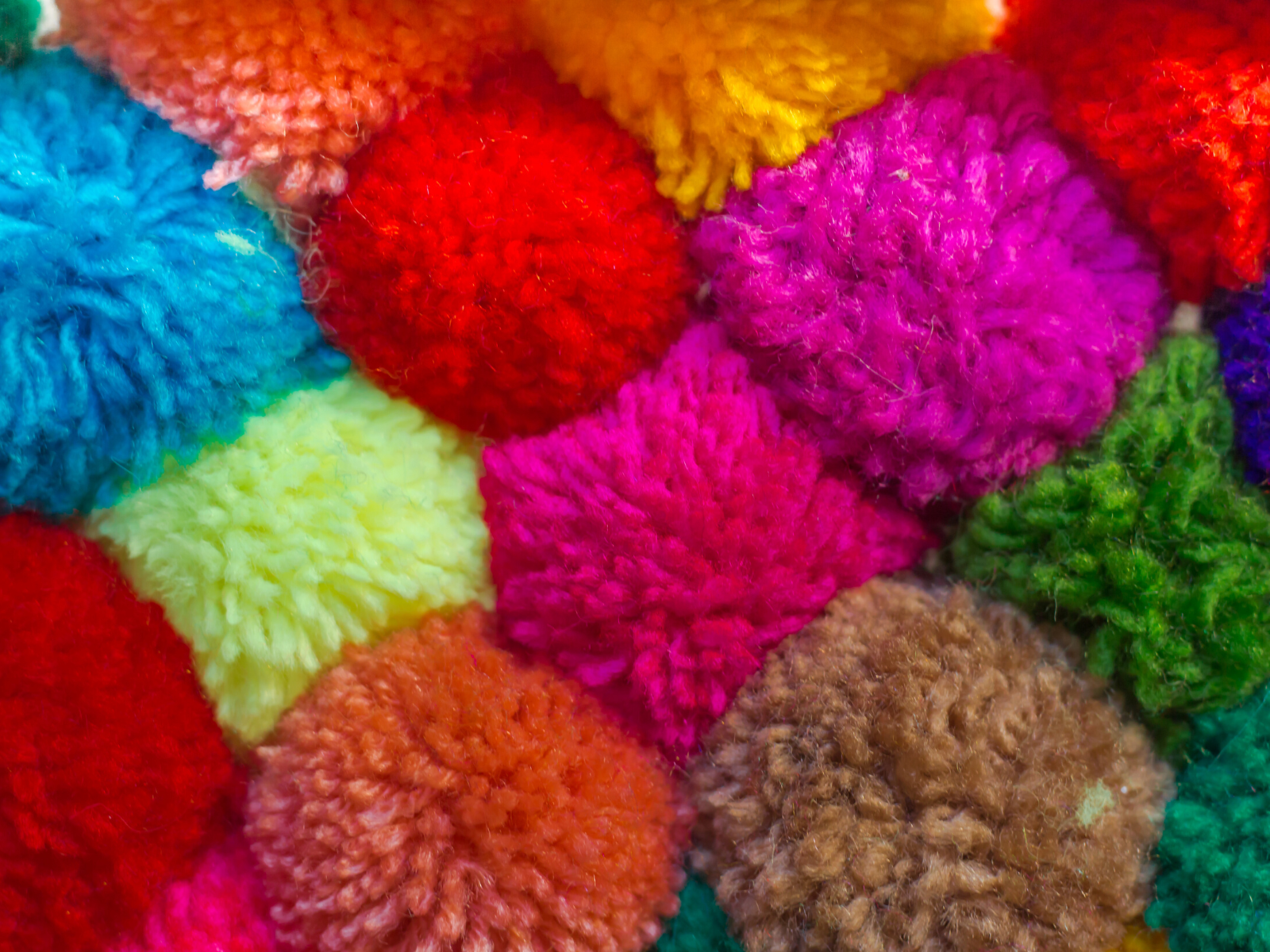 Gather Your Materials
The first step in creating your own pom pom garland is gathering the right materials.
This is a fairly simple project, so all you need are yarn and scissors.
You might want some other tools, like needles or specialty pom pom makers.
Needles will help keep your yarn from tangling as you work on your project, and pom pom makers will help you quickly and easily create uniform pom-poms.
You can use any type of yarn in any color that you desire; just make sure that it's strong enough to withstand the wear and tear of the project.
Fluffy yarn is a favorite for individuals creating many pom poms because it tends to create a fuller, more uniform pom-pom.
When selecting your color scheme, it's best to select a mix of three or four different colors that are harmonious.
Too many colors can make your garland overwhelming, while clashing colors can ruin the effect.
Once you have your materials ready to go, you can begin making your own pom-pom garland!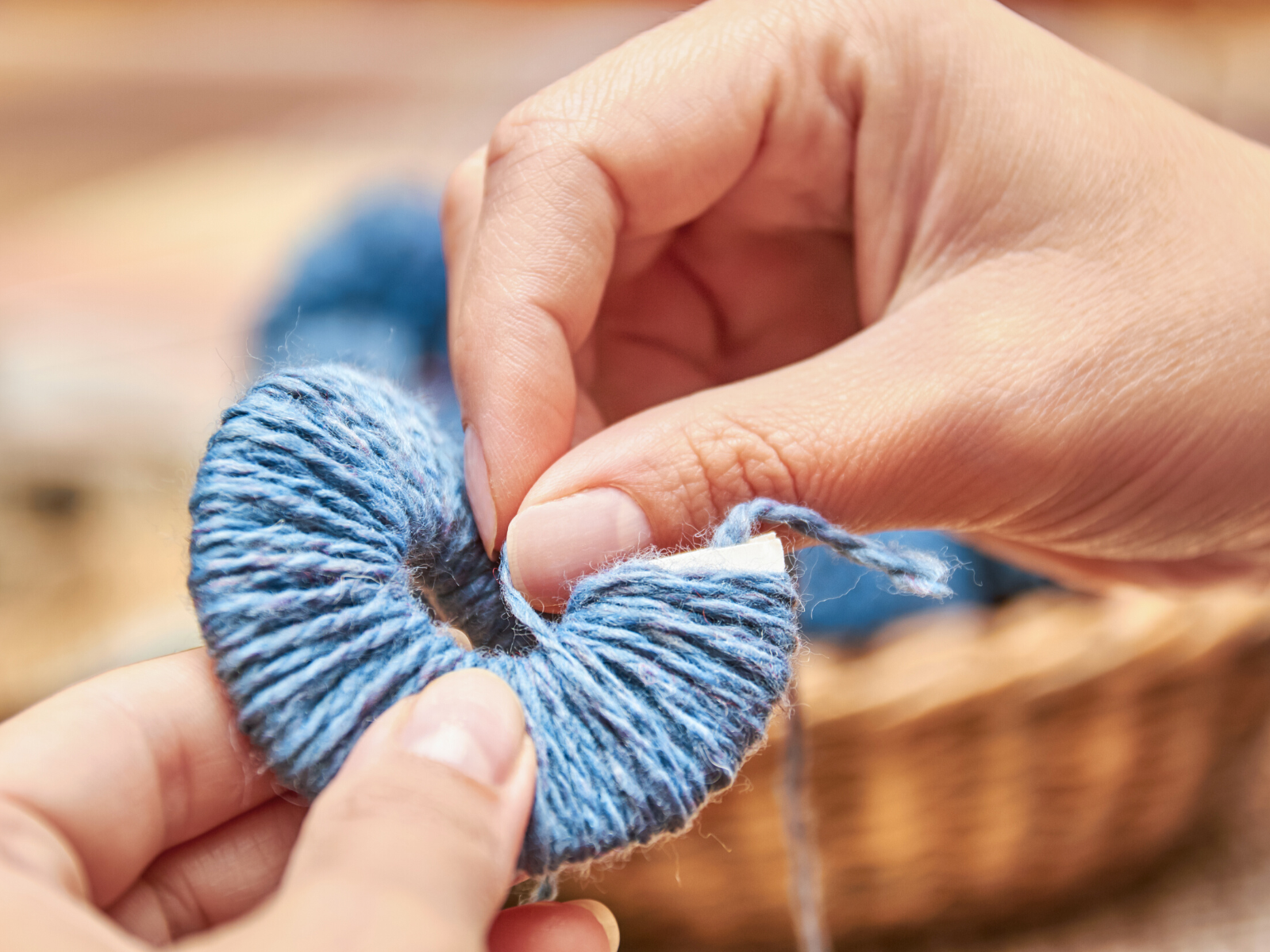 Making the Pom Poms
Now that you have all of your materials ready, it's time to start making your pom poms!
There are several different methods for making these fuzzy little balls; one of the most popular methods involves wrapping yarn around two fingers about 20-25 times (depending on how thick or thin you want them).
Gather your yarn and continue wrapping until you reach the desired shape and size.
Once you wrap yarn tight, carefully slip them off of your fingers and tie them off in the middle with another piece of yarn.
Many prefer using the double knot because it provides more stability for your pom pom.
Once the yarn is tied, you can snip the ends of the wrapped yarn using your scissors.
If you don't feel comfortable doing this method, there are plenty of other ways to make pom-poms using cardboard cutouts or special tools.
You can also create pom poms using a yarn needle and some simple sewing stitches.
Just be sure that they're all even in size so that your garland looks neat when it's finished!
If you're not feeling all that adventurous and want to keep things really simple, you can purchase pom poms that are already pre-made.
This will save you time and energy, while still allowing you to customize the color palette of your garland.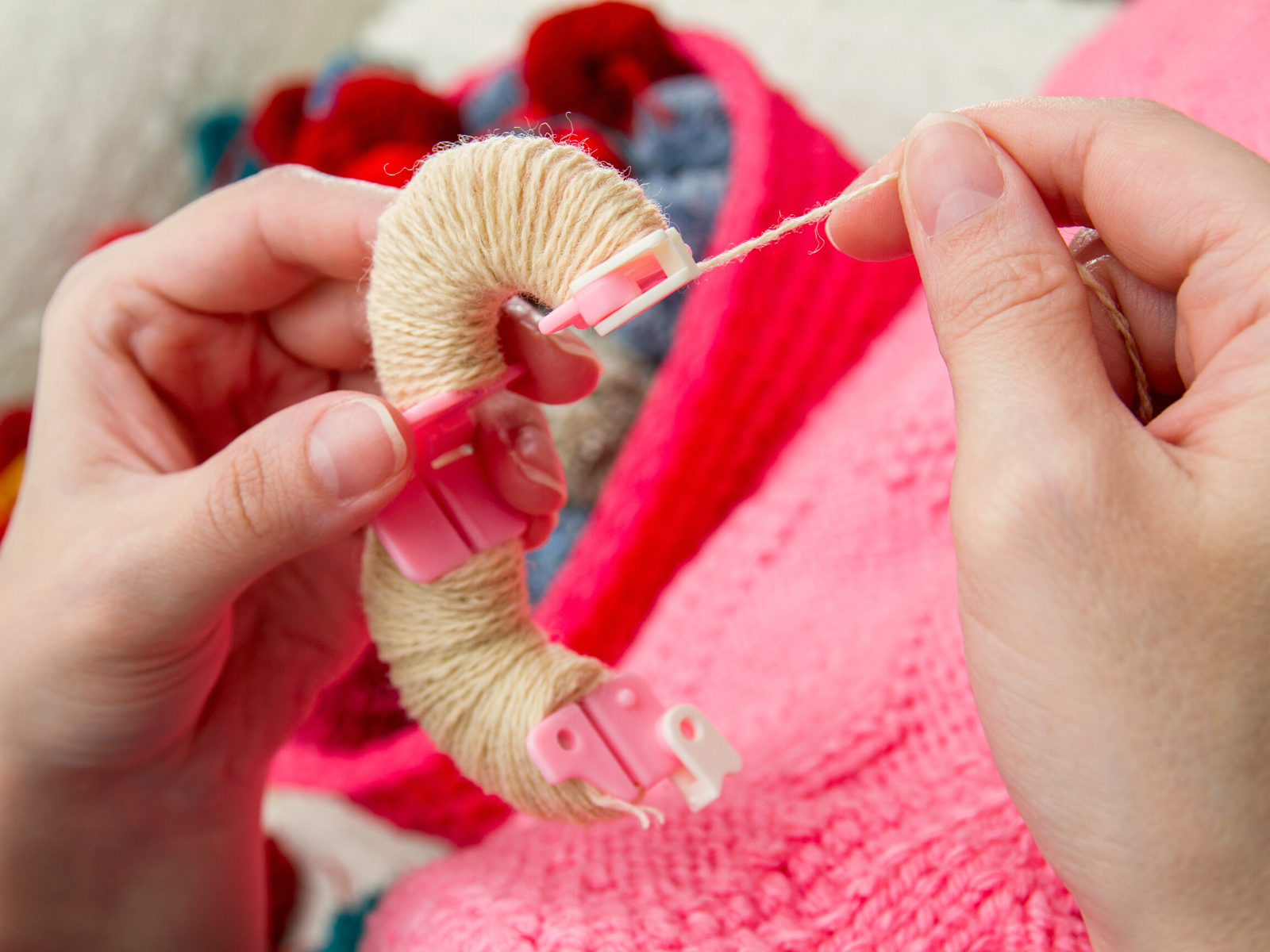 Attaching Your Pom Poms
Once all of your pom-poms are complete, it's time to attach them together.
You can use any type of string or twine for this, but make sure it's sturdy enough to hold the pom-poms in place.
Measure your string, thread, or twine to the desired length.
Using a large needle, start stringing the pom-poms onto the string, making sure that they are evenly spaced out.
You can also attach each individual ball directly onto a piece of string or twine using knots if you don't have needles handy; just be sure that they're secure enough, so that they won't come loose while hanging!
When everything is attached properly, hang up your new masterpiece wherever suits best!
Your pom-pom garland is now complete and ready to bring a pop of color and personality to any room in your home.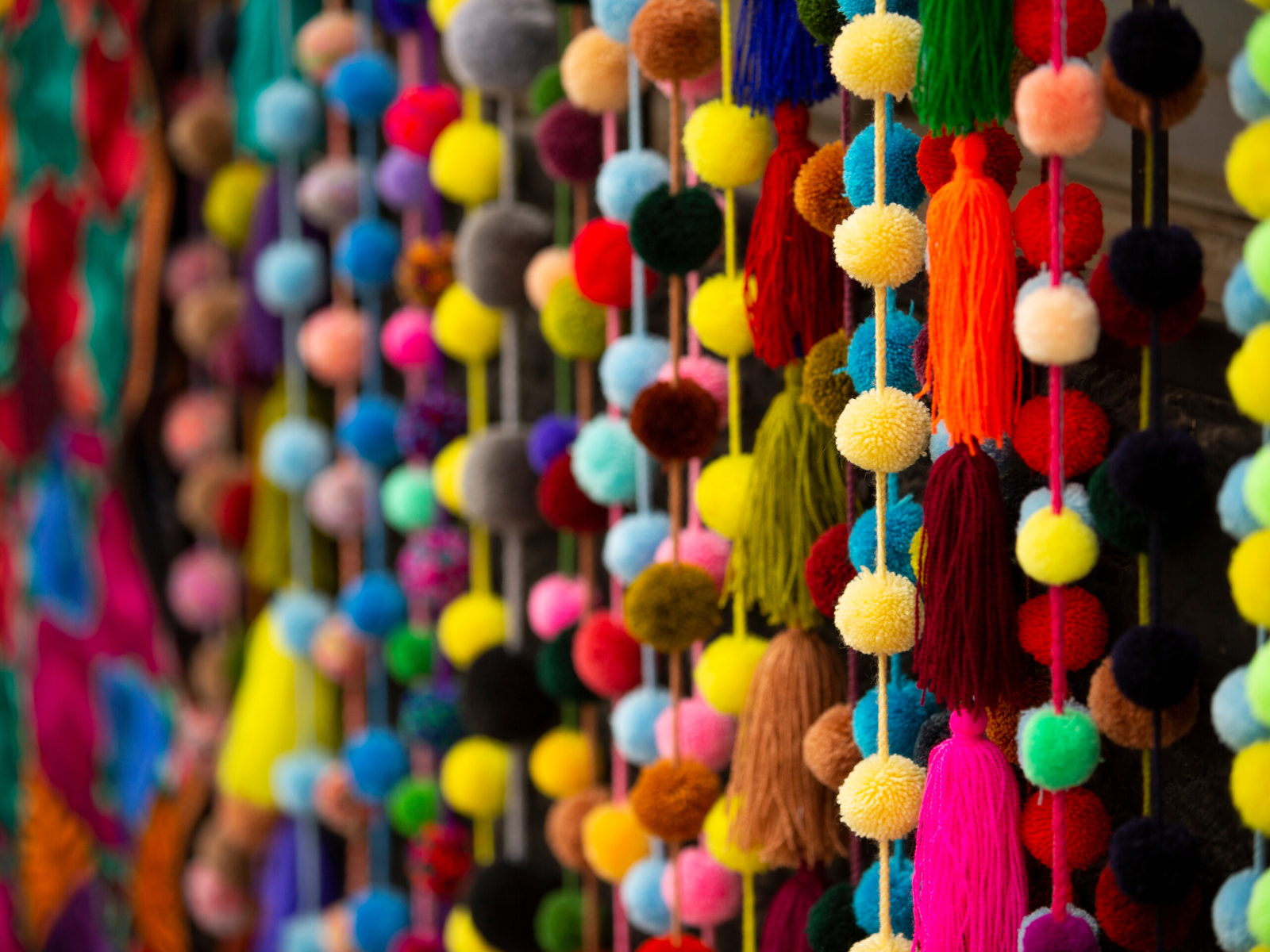 Uses of Garland
Pom-pom garlands are versatile and can be used for a variety of projects.
They make great wall decorations and can also be used to dress up furniture, windows, Christmas tree trim, home decor, and more.
They can be hung in a bedroom or living room for an instant pop of color, or used to add some whimsy to a nursery.
You can also use them as table runners for special occasions such as baby showers or birthdays.
No matter what you decide to use your pom-pom garland for, it is sure to bring a touch of cheer to any room in your home!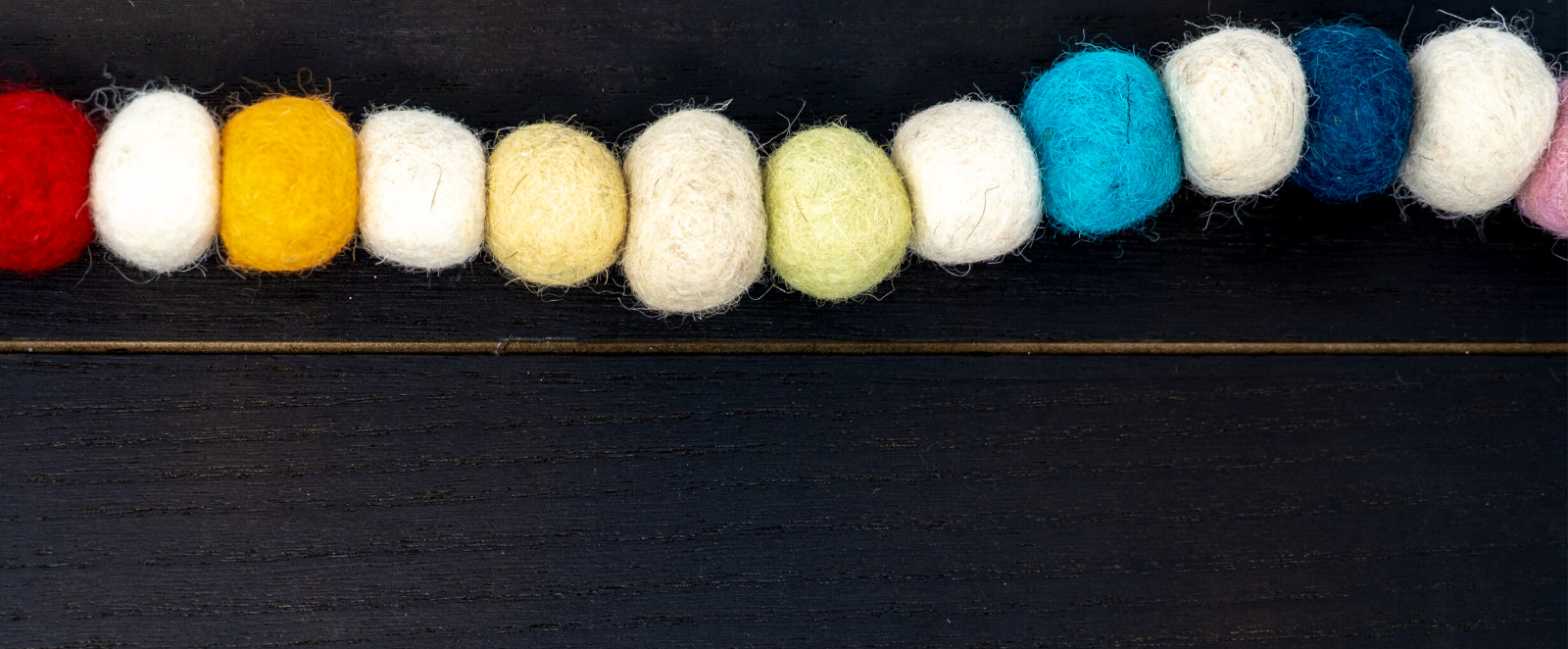 Creating Pom Pom Garland
If you're looking for a fun and super easy way to spruce up your home, then making a pom-pom garland is the perfect project for you!
With just a few materials and some time, you can create your own custom and colorful garland that will brighten up any room.
Not only does this project provide something beautiful and unique for any room in the house, but its also an excellent activity for both kids and adults alike!
Perfect for those looking for something fun yet productive during their free time, this arts and crafts project is sure to bring smiles all around.
So, don't delay; start collecting supplies today and let those creative juices flow!
The possibilities are endless!
Happy crafting!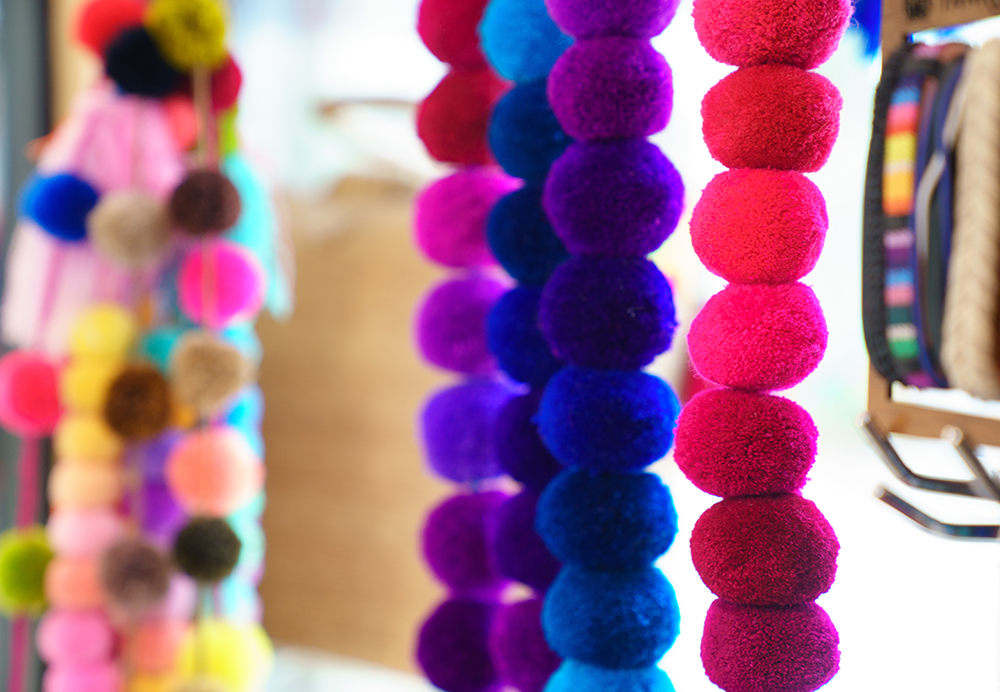 Want to see a DIY pom pom garland tutorial in action? Check out Kristin Omdahi's video!
Want even more content about creativity and art?
Be sure to check out all of our creative chronicles!
Need some new supplies or ideas for your next project?
Check out some of our other articles: