If you've ever picked up an adult coloring book, you know that they can be addictive.
The act of coloring is calming and therapeutic, and it's a great way to unwind after a long day.
But if you're new to the world of coloring, you might be wondering what type of medium is best to use.
Should you use colored pencils? Crayons? Markers? Gel pens? Watercolors?
In this article, we'll explore the different types of media and coloring tools you can use to color your coloring book.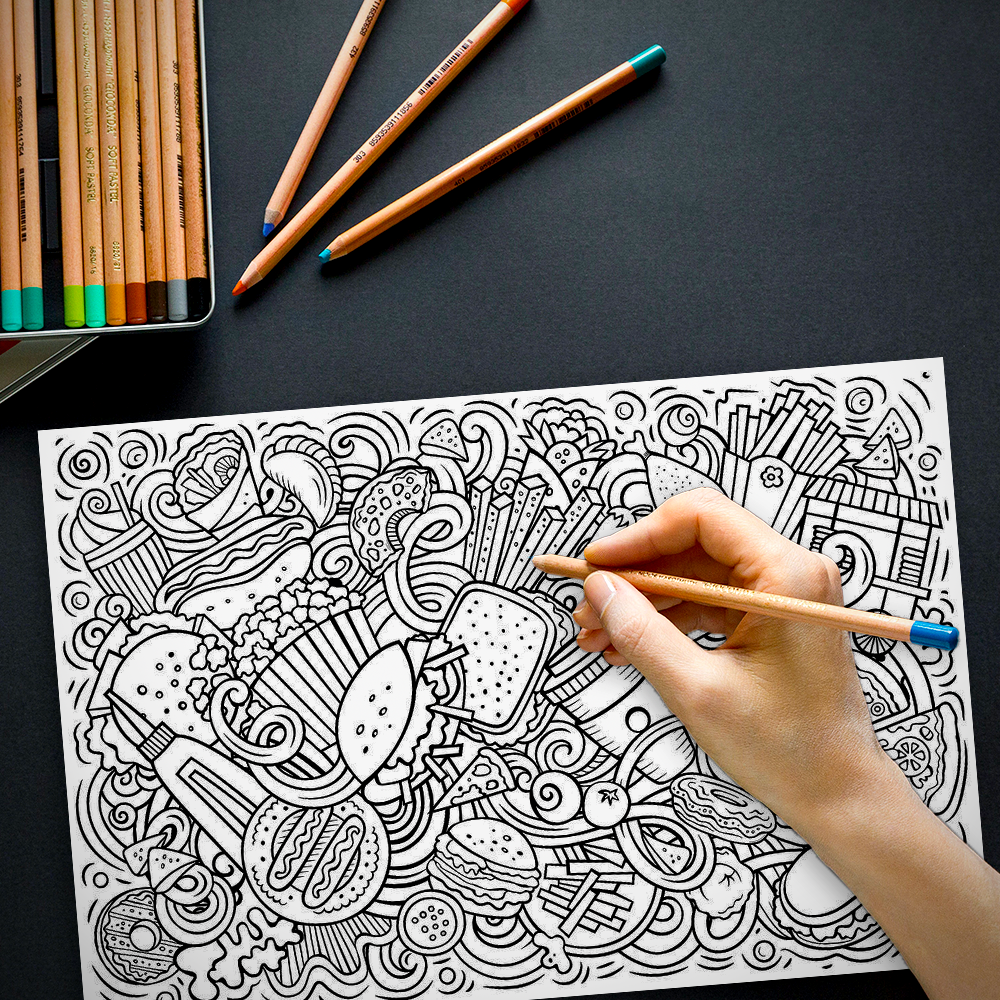 Colored Pencils
Colored pencils are a classic choice for coloring, and they're ideal for detailed work.
Colored pencil sets will give you the most control over your color, and they're perfect for adding shading and depth to your work.
You can choose wax-based or oil-based colored pencils, but wax-based pencils are more widely available and tend to be less expensive.
One favorite colored pencil option would be Prismacolor Premier colored pencils, which are available in various sets, so you can find the perfect one for your needs.
However, coloring pencils can be prone to breaking, so make sure to use quality pencil sharpener and keep them stored in a pencil case.
Pencil sharpeners that are designed specifically for colored pencils will give you the best results, providing the very fine point that you'll love.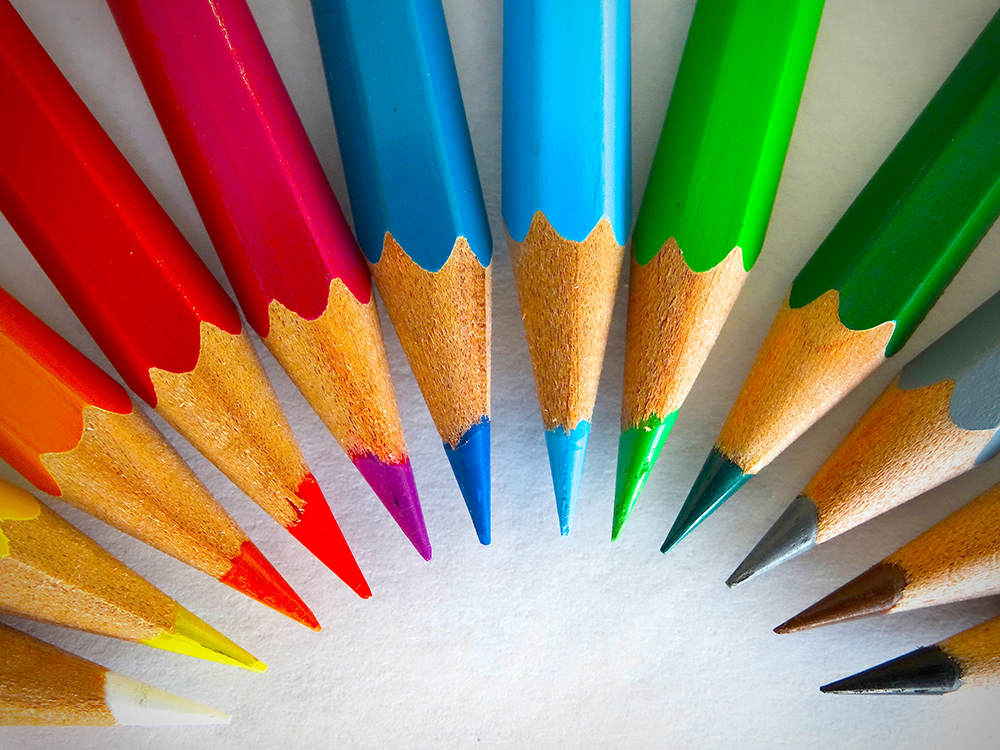 Crayons
Crayons are another popular choice for coloring, particularly among children.
They're easy to use and require no special equipment, which makes them ideal for traveling or coloring on the go.
Crayons also come in a wide variety of bright colors, so you can find the perfect shade for your needs.
However, crayons can be messy, and they don't provide as much precision as pencils.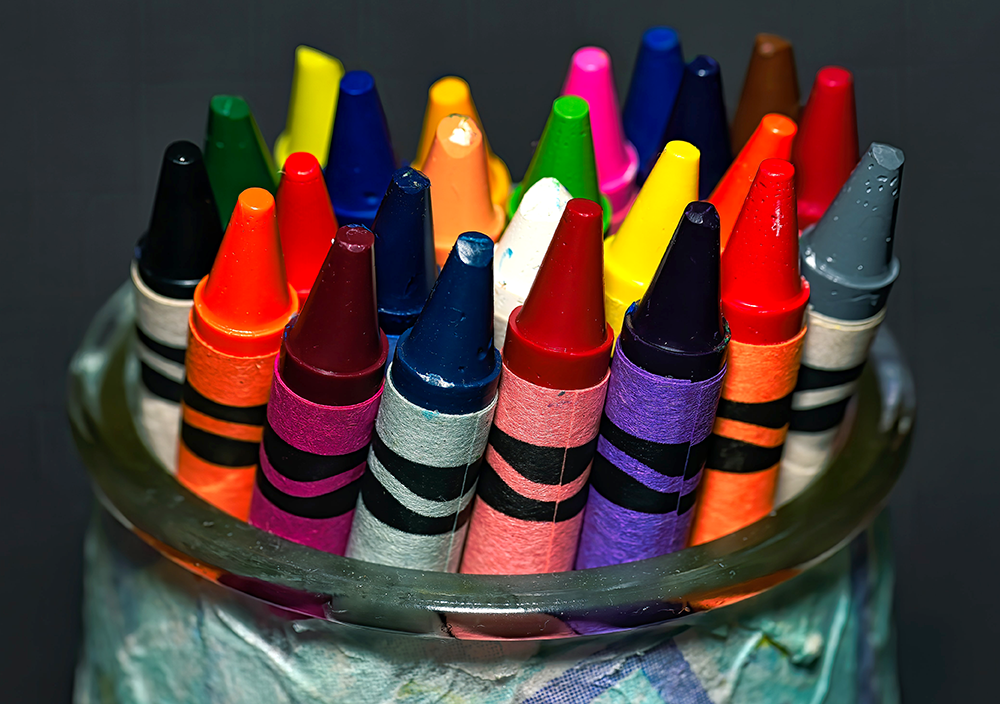 Markers
Markers are a great choice if you're looking for bold, vibrant colors.
They're perfect for filling in large areas quickly, and they come in a wide range of colors and styles.
They come in fine point and broad tip varieties, so you can choose the right type of marker for your needs.
You can also find the classic washable packs or premium art markers that are perfect for adult coloring books.
Alcohol markers, such as Copic markers, are pretty popular options.
There are plenty of brush pens and brush tip markers you can use with your adult coloring pages, too.
However, markers can sometimes be expensive, and they're not always the best choice for detailed work.
Plus, depending on the thickness of your paper, markers can bleed through the coloring page and ruin any design that might be on the back of the page.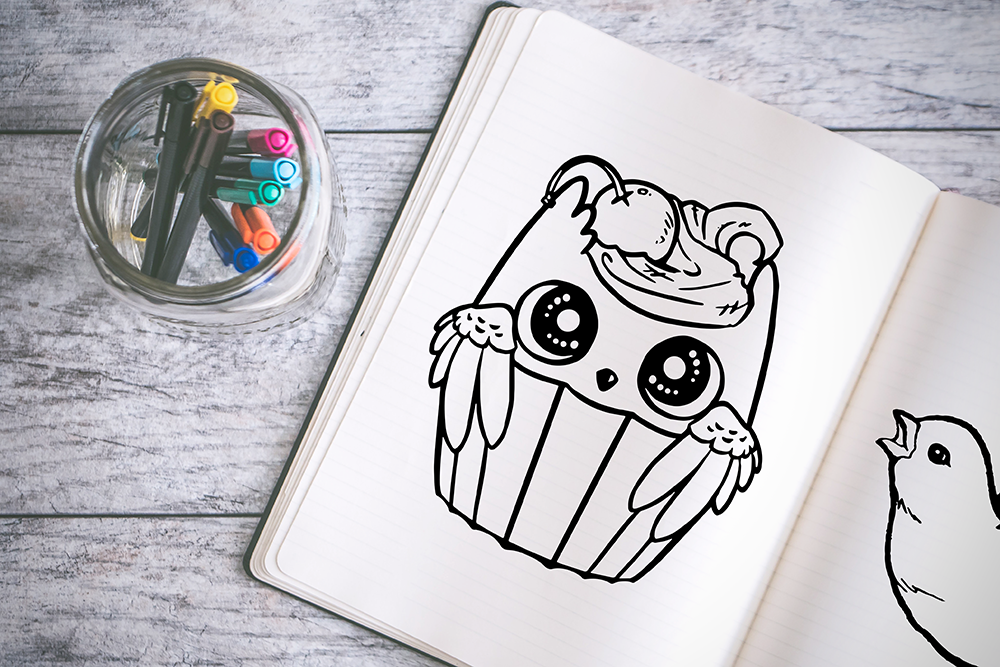 Gel Pens
Gel pens are a popular choice for adult coloring books because they offer precision and control.
Some people love using glitter gel pens, but they come in a wide range of hues, including metallic and neon colors, so you can find a gel pen set that fits your needs.
Some sets of gel pens can get rather expensive, but there are also some affordable options available.
Just make sure to get pens with good reviews, as some gel pens can skip or bleed through the page.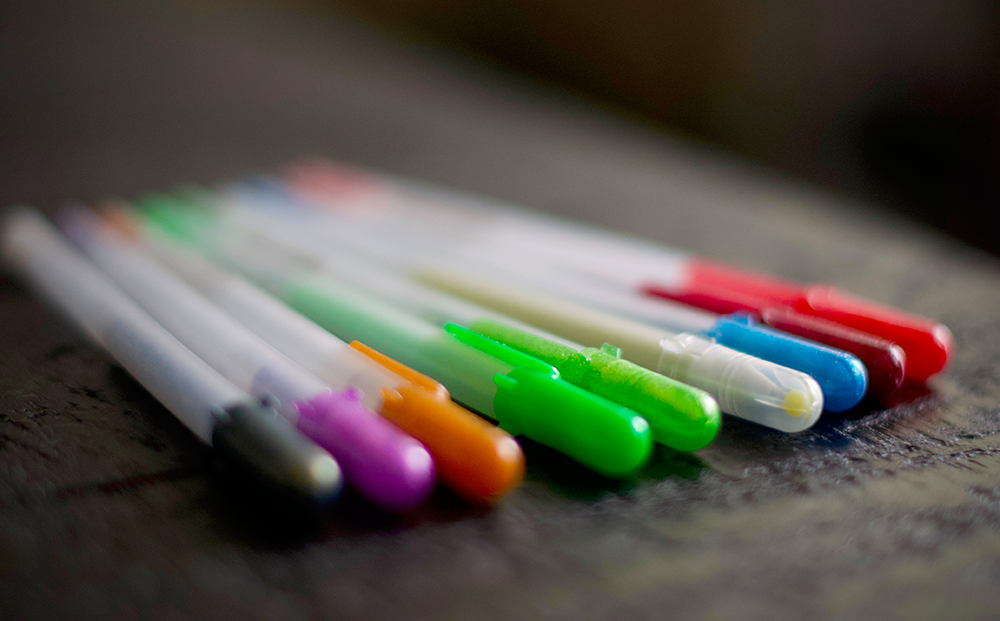 Watercolors
Watercolors provide a unique look that you can't get with other mediums.
They're perfect for creating shadows and highlights, and they can add an ethereal quality to your work.
However, watercolors can be tricky to use if you're not accustomed to them, and it's easy to make mistakes.
Make sure to have some paper towels handy in case you need to fix any accidental splatters.
You can try your hand at watercolor paint, watercolor pencils, watercolor markers, watercolor crayons, or even liquid watercolors.
Just make sure your coloring book has thicker paper, so you don't have to worry about bleed through.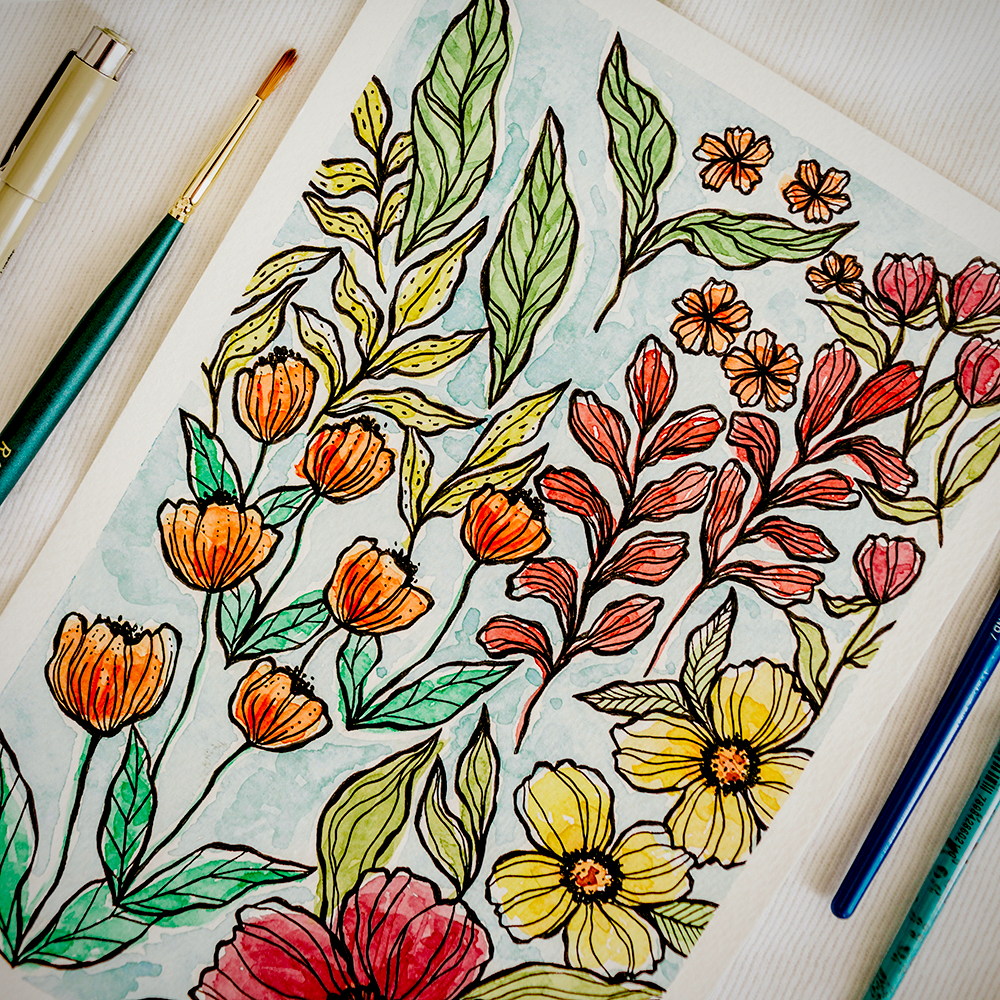 The Best Art Supplies for Coloring Books
There are many different types of mediums you can use for coloring, each with its own advantages and disadvantages.
The best medium for you will depend on your personal preferences and what type of look you're going for.
If you're just starting out, we recommend trying a few different mediums to see what you like best.
So, experiment with different types of mediums until you find the one that's perfect for you!
And if you're looking for the perfect gift for a budding artist, why not give them a coloring book and a set of coloring supplies?
They'll be sure to love your thoughtful gift!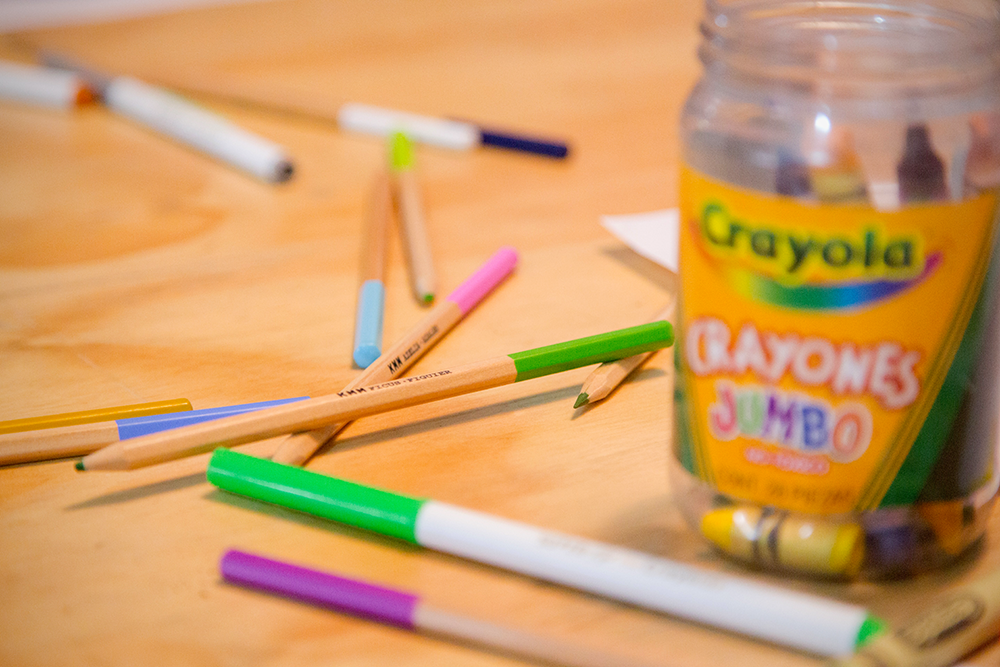 Looking for some easy coloring book hacks? Check out The Happy Ever Crafter's video!
Want some tips for shading that will take your coloring to the next level? Check out this video by Sarah Renae Clark!
Need some new coloring books for you and your loved ones?
Check out some of our other articles: