Looking for a fun, creative way to spend your free time?
If you're like me, you have fond childhood memories of creating with fuse beads.
The kids I work with adore these beads, and I still have a blast working with them to this day!
They are a great way to be creative, and with so many different craft kits, there's something for everyone.
The colorful, little beads are extremely versatile and are a great way to express yourself.
You can make simple designs or intricate patterns, meaning the possibilities are endless, which means you'll never get bored!
They're perfect present for any occasion, from birthdays to holidays.
You can even use them to create decorations your home!
In this article, we'll discuss different fuse bead products available and how to use them.
Keep reading, start browsing our selection, and purchase a set today, so you can get creative!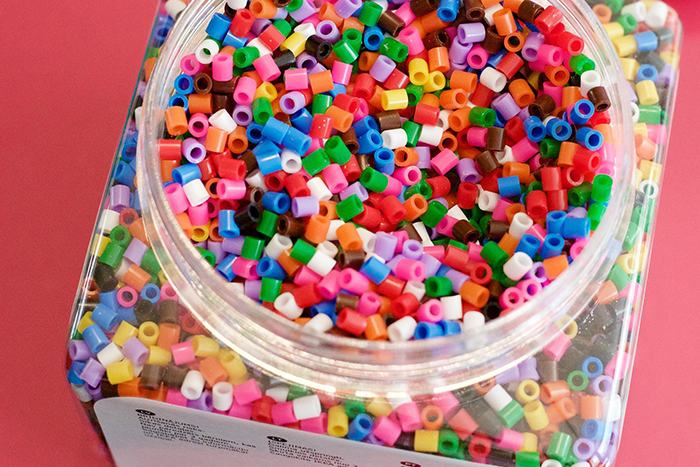 How We Choose Our Selections
It can be hard to find the best fuse beads, especially if you're a beginner.
There are a variety of brands, kits, and sizes to sort through, and that's not even mentioning the various tools you can purchase, too.
With so many different products on the market, it's hard to know which ones are your best bet.
You might end up wasting your money on a set that doesn't work well for you.
It's happened to me before.
Sometimes, there's a reason those beads are on clearance, so be aware.
We've done all the hard work for you, so you don't have to search.
We've read through thousands of reviews to find the best products for all skill levels.
Whether you're an artist, student, or hobbyist, we've got you covered.
These fuse bead sets are perfect for any project you want to make.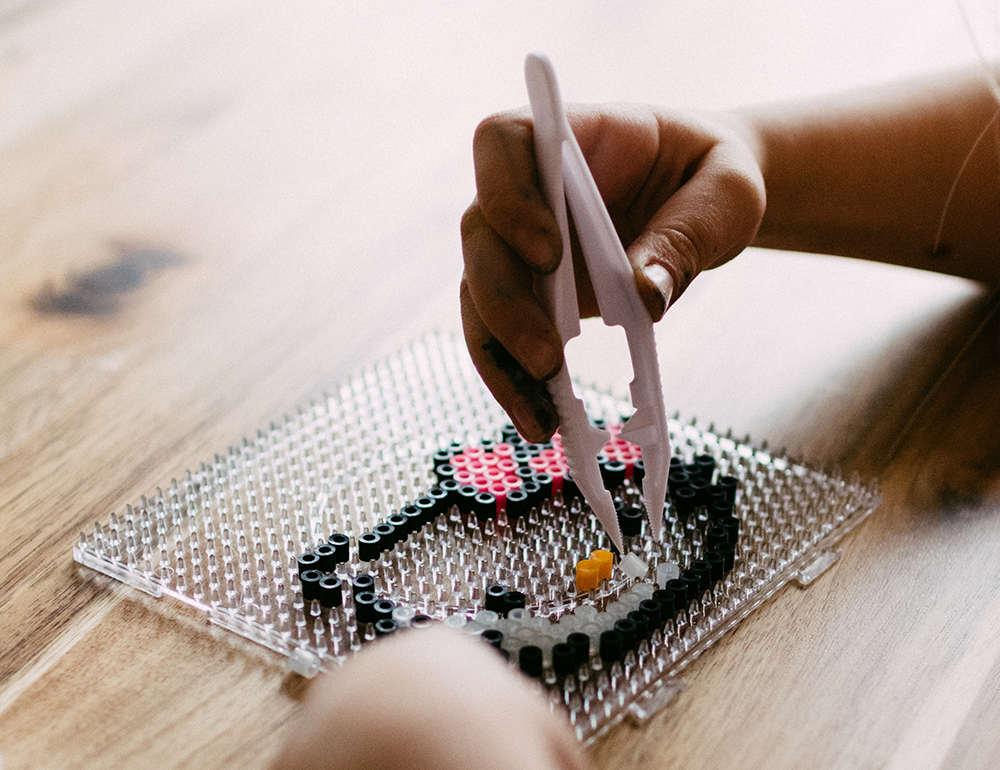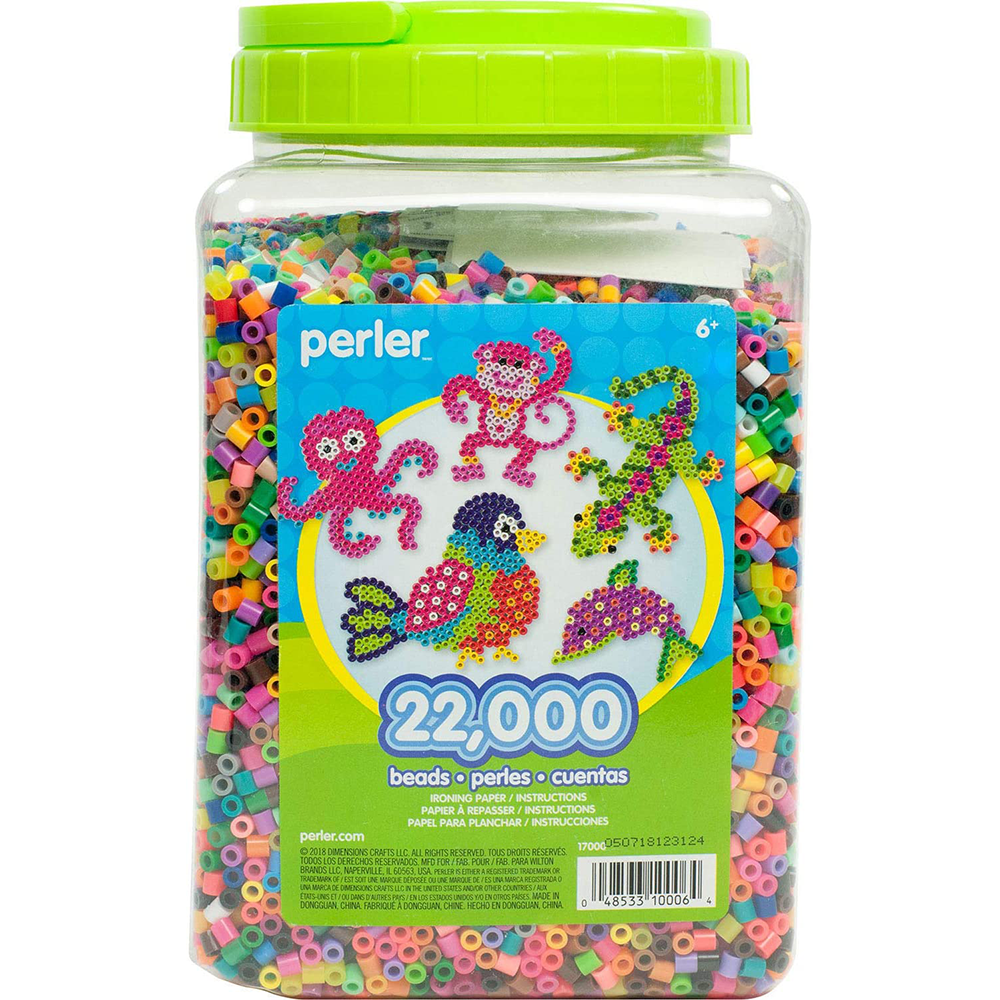 Best Bulk Fuse Beads Kit
Check Price on Amazon
Why We Love It
If you're familiar with fuse beads, odds are you know about this popular brand; Perler's high-quality beads come in a wide variety of styles and colors.
With Perler you can let your creativity shine!
This set comes with 22,000 assorted beads in 30 different colors, so you can make any design you can imagine.
Perler beads have excellent quality that make them perfect for a wide variety of arts and crafts projects.
Whatever you're making, Perler is the way to go!
What You Should Know
If you're looking for a fun and creative way to spend some time, Perler bead sets are a great option.
These colorful beads can be arranged on a pegboard to make all sorts pattern and design varieties.
Once you're finished, you'll need to iron your project in order to fuse them together.
This product is recommended for ages 6 and up, and the beads come in a sturdy, plastic, cylindrical container for easy storage.
Unfortunately, these Perler bead sets don't come with any pegboards, ironing paper, or templates, but you can find many free designs on their website.
So grab a Perler bead set and get creative!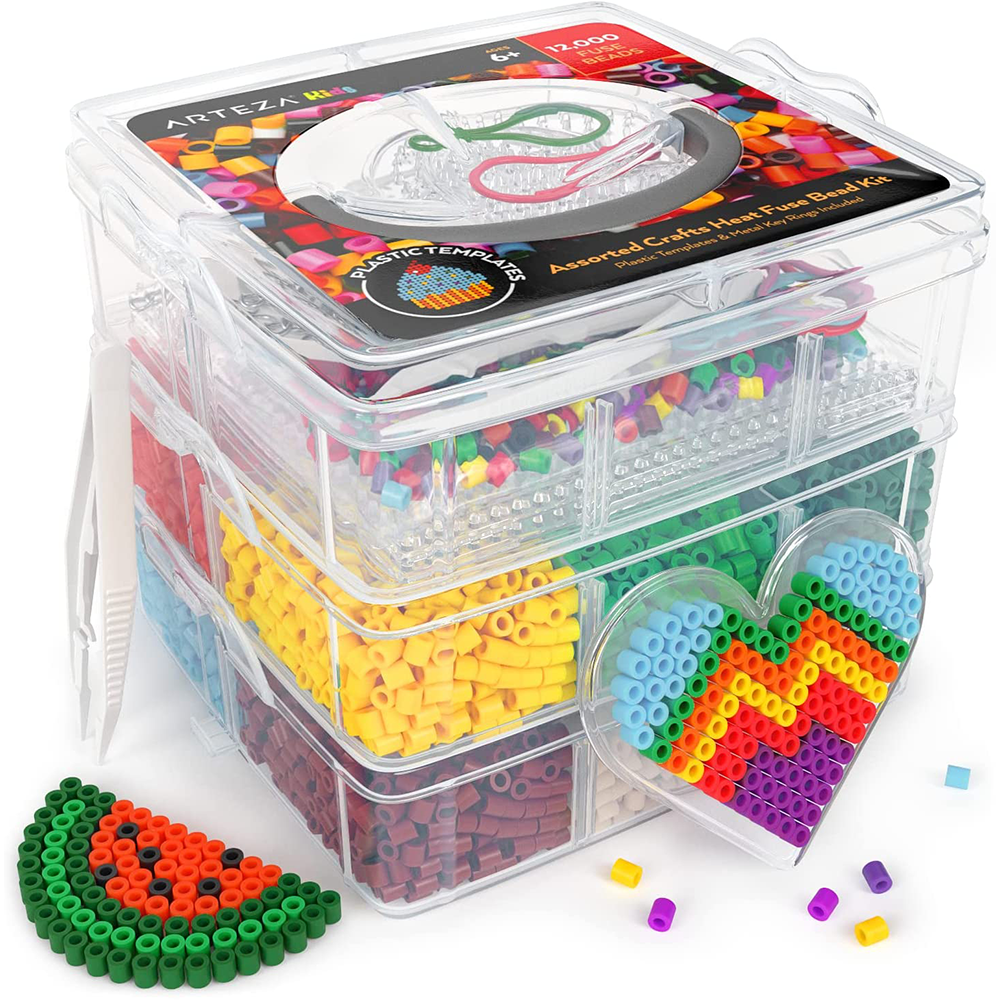 Best Starter Fuse Beads Kit
Arteza Kids Fuse Beads Kit
Check Price on Amazon
Why We Love It
Looking for a fun and engaging activity for your kids?
Look no further than Arteza Kids' set!
This all-inclusive set comes with 12,000 beads in 12 colors, 5 templates, 10 keychain rings, and ironing sheets.
Everything you need to get started on your next art or craft project is at your fingertips.
Plus, with the handy, storage container, you can easily keep all your colors sorted and organized.
Let imaginations run wild and produce beautiful designs with these beads.
With so many options, the possibilities are endless!
What You Should Know
Arteza Kids' beads are great for kids who want to tap into their creativity and have some screen-free time.
They are designed and created by artists, so you can be sure that your child is using high quality, accessible, art supplies.
This specific kit offers a great indoor activity that allows kids to embrace their imagination while also developing their motor skills and hand eye coordination.
They come in a variety of colors and can be used to create any design that your child can dream up.
Plus, the set comes with everything you need to get started, including instructions and a inspiration sheet.
With these beads there are endless possibilities for what your child can make; the only limit is their imagination.
So, if you're on the search for an enjoyable and creative activity for your kids, pick up a set of Arteza Kids' bead set.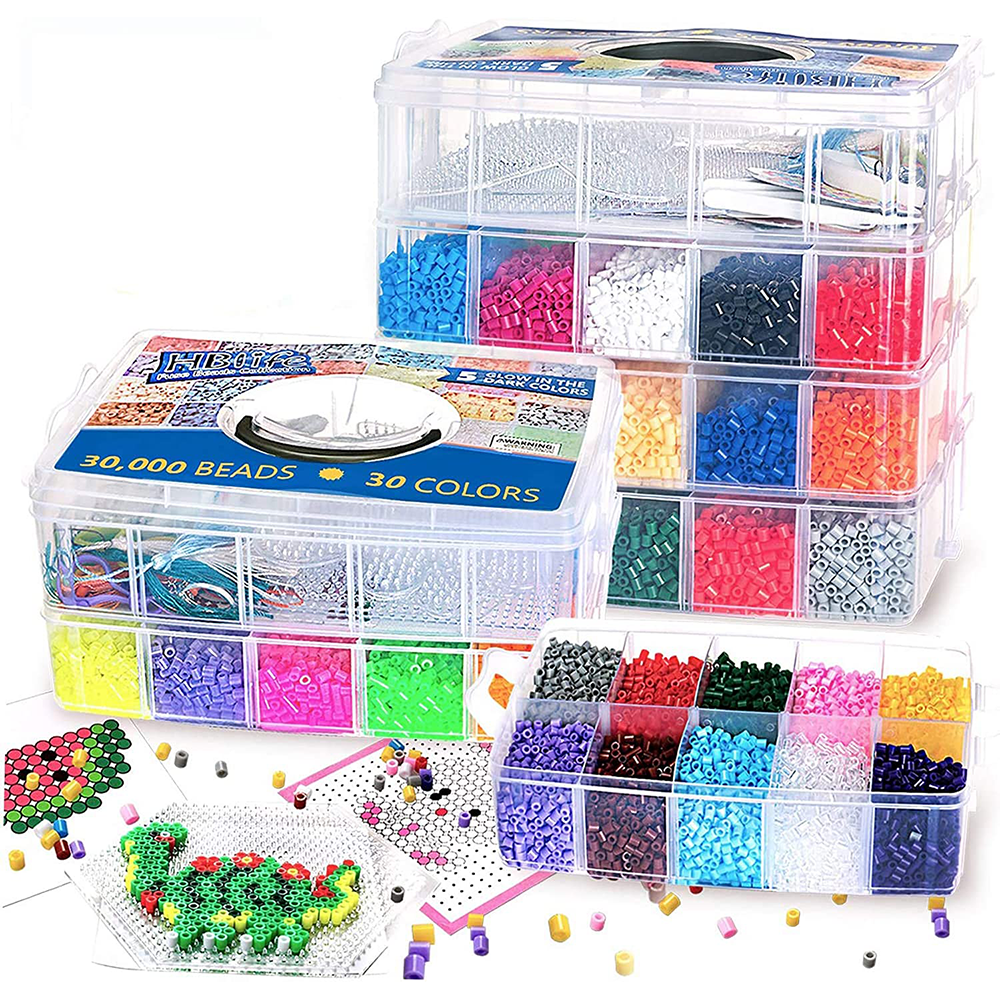 Best Fuse Beads Kit for Children
Check Price on Amazon
Why We Love It
Looking for a fun and creative activity for the whole family and any artist?
Check out HBLife fuse beads!
This comprehensive set comes with everything you need to get started, including 30,000 beads in 30 different colors, 7 pegboards, ironing paper, a pattern set of 48 designs, 2 tweezers, 2 trays, and a bunch of project accessories.
Plus, it all comes in a handy storage box so you can keep everything neat and organized.
Fuse bead crafts are perfect for rainy days, road trips, or anytime you need a little creative inspiration.
With such a large selection of colors and accessories, the possibilities are endless!
Whether you're a seasoned pro or a complete beginner, HBLife has everything you need to make beautiful creations.
This set is definitely a suitable purchase for a gift or to get you started, so know you're making a great purchase!
What You Should Know
HBLife's set is perfect for anyone who wants to get creative, including kids and adults.
They are a great way to keep kids entertained while allowing them to be creative.
They are completely nontoxic and kid-friendly, so know that all users are safe while using these awesome beads.
This set is great for helping kids work on their hand eye coordination, so it's a great purchase for children.
HBLife confidently backs their products in their pursuit of perfection for their customers, so know that you're in good hands!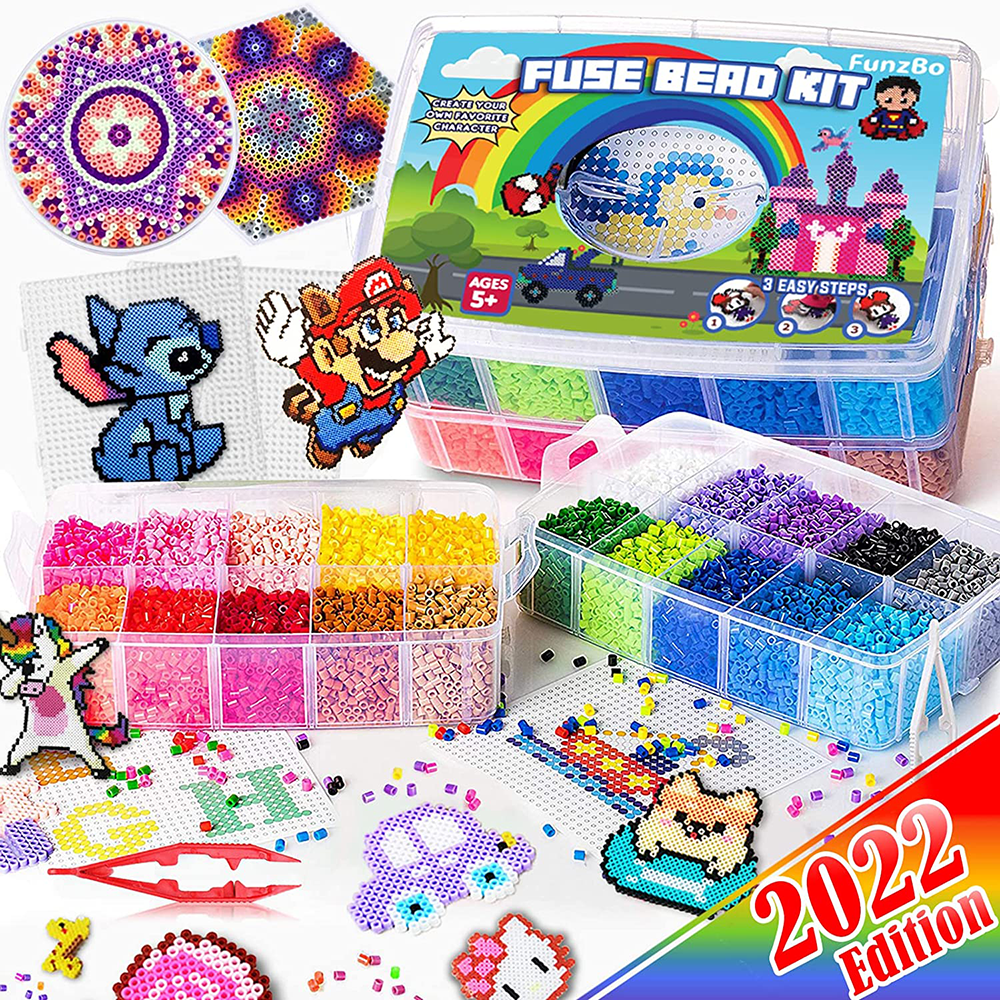 Best Comprehensive Fuse Beads Kit
Check Price on Amazon
Why We Love It
On the search for hours of creative entertainment?
Look no further than the FunzBo set!
This massive set comes with over 23,000 beads in 22 different colors, so you can keep creating new masterpieces for hours on end.
If you ever get stuck, no worries!
The included 46-pattern booklet and 30 double-sided pattern sheets to give you plenty of inspiration.
Plus, the four different pegboard options and tweezers make it easy to make any design you can imagine.
When you're done, simply use the ironing paper sheets to fuse your beads together.
The provided magnets in the accessories let you turn your creations into refrigerator artwork, or you can use them to make keychains, jewelry, and more.
What You Should Know
The FunzBo fuse beads kit is perfect for those who want to let their creativity run wild!
These beads come in a handy storage container that has compartments for different colors, so you can keep them nice and tidy.
The interlocking pegboards included in this kit allow you to produce larger projects, and the premium materials used to make the beads comply with safety standards.
FunzBo prioritizes enjoyable, safe products, so you can be sure that you're getting a quality product.
With this fuse bead kit, you'll be able to make beautiful arts and crafts projects that are both fun and safe.
This set is a great way for your kids to practice their hand eye coordination, so feel free to purchase it as a gift!
Start being creative with the FunzBo set today!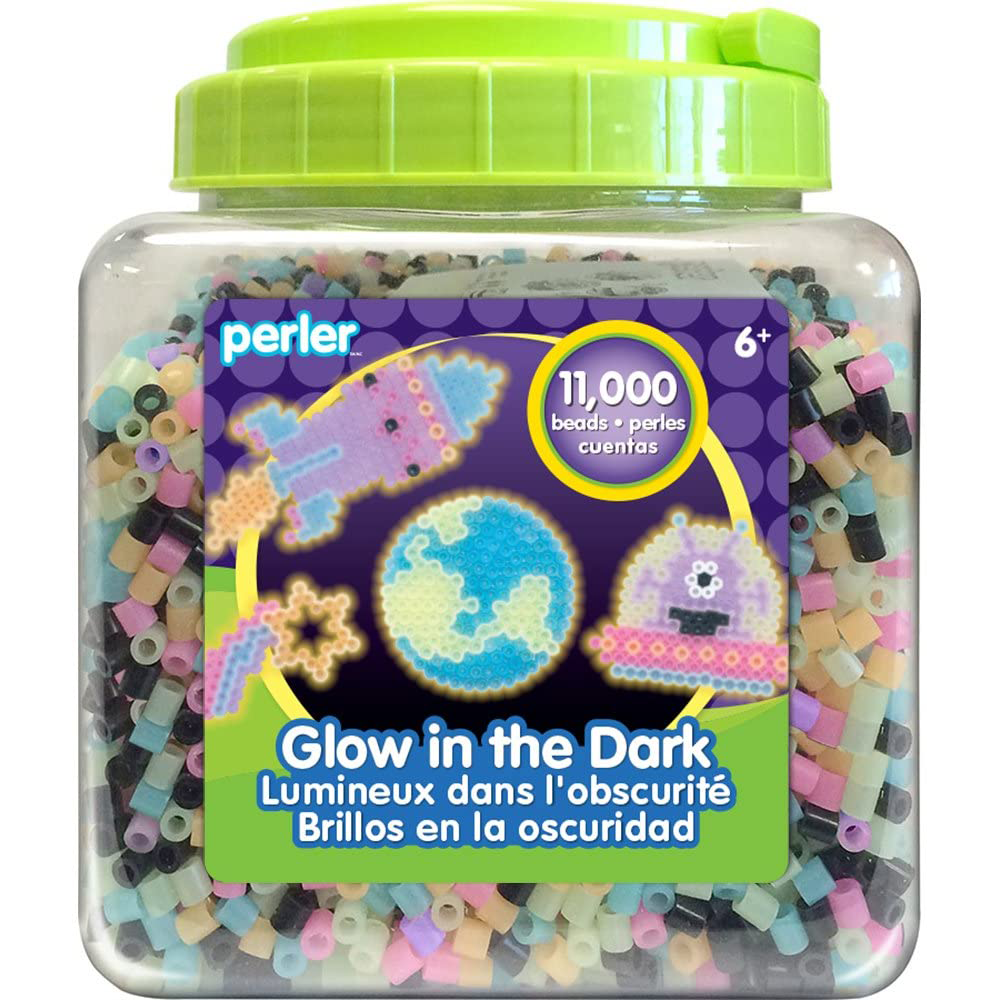 Best Glow-in-the-Dark Fuse Beads Kit
Perler Glow-in-the-Dark Fuse Beads Kit
Check Price on Amazon
Why We Love It
Get ready for some serious fun with Perler's glow-in-the-dark fuse beads kit!
This set comes with 11,000 assorted beads in a handy, plastic storage jar, perfect for keeping your supplies nice and tidy.
You'll find 5 glow-in-the-dark colors and black in this kit, so you can make all kinds of awesome designs.
These are perfect for adding an extra bit of fun to any project!
What You Should Know
These beads are easy to use and can be used to produce a variety of pattern designs.
The fuse bead color variety allows you to make numerous different designs.
The set also includes a generous amount of beads, so you can make multiple projects.
The only downside is that this kit does not come with any patterns or pegboards.
However, Perler provides a wide variety of free pattern options on their website, so you can still produce beautiful designs.
Overall, this set is a great value and is perfect for anyone who loves Perler and wants to add an extra dimension and glow to their creations!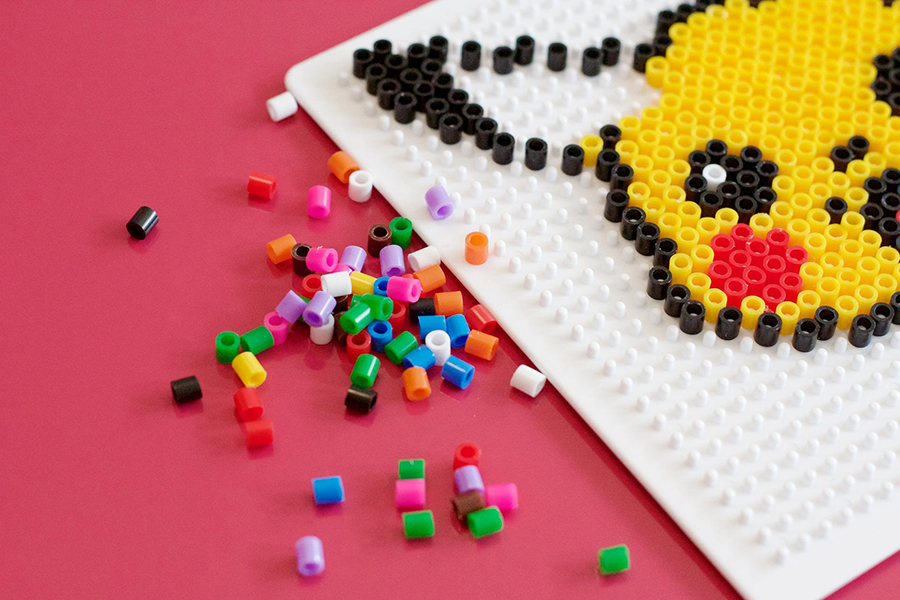 Fuse Bead FAQs
The fuse bead world can be a little intimidating if you've never worked with them before.
Stores sell so many different options in the form of sets, brands, colors, patterns, pegboards, and accessories.
It can be hard to know where to start your search.
With all the different types out there, it can be hard to know which one is right for you.
We've compiled this list of the most frequently asked questions about fuse beads, so you can find the answers you need all in one place. No matter how much experience you have, this information will help you make an informed decision, so you can get started on your next project.
Are fuse beads toxic?
While a lot of brands specify that their beads are nontoxic, there is no real consensus on whether or not they are toxic.
There are a few things to consider.
They are made from plastic that may release harmful chemicals when heated.
Regardless, if they are swallowed, they could potentially block the intestines.
It can't be healthy to eat plastic, either.
So it's probably best to avoid giving them to anyone that might eat them, like young kids.
What are fuse beads made of?
If you look on many fuse bead brand websites and product pages, you'll see that they are made of plastic.
Specifically, they are made from low density polyethylene plastic.
It's a kind of plastic that is often used in food and drink containers.
It's also used to make synthetic fibers like polyester fabric.
They are melted together using a hot iron.
The iron has a pointed tip that melts the plastic without touching the underlying paperboard substrate.
When the iron is removed, the molten plastic cools and hardens, creating a lasting bond between the beads.
Although, you could always try to sever that bond with a knife or melt them in the oven.
Why you would go to those extremes, I'm not sure, but it is in the realm of possibility.
What are other names and main brands of fuse beads?
If you heard of these beads before, you know that they go by different names.
Another name you might hear is melty beads.
Some popular brands that can often be found in stock at stores include Perler, Hama, and Nabbi.
There are many other brands available on the market, as well, that you can purchase.
The most common name for this craft supply is "fuse bead."
They are small, plastic, bead pellets that can be fused together with a heat source to make designs and shapes.
They are typically used by kids as a craft activity, but there are a number of adult projects that can be created with them, too.
The most popular way to use them is by creating designs on pegboards, which then can be ironed to fuse them together.
How do you iron a fuse bead project perfectly?
Here are some tips for ironing perfectly:
1. Use a good, quality iron.
A cheap iron will not disperse the heat evenly and can cause uneven fusion.
2. Cover your project with a piece of provided ironing sheets before ironing.
This protects your project from direct contact with the iron and helps to distribute the heat evenly.
3. Preheat your iron to the correct temperature for the type you are using.
If you use too high or low of a temperature, they will either not fuse properly or melt completely.
4. Apply even pressure when Ironing.
Ironing them is similar to ironing clothes; you want to apply even pressure over the entire surface.
If you press too hard in one area, the beads will fuse together unevenly.
Also, be mindful of how long you iron your project.
While helping some middle schoolers design holiday gifts with Perler beads, they got a little too enthusiastic and ended up melting them to the pegboard.
Needless to say, the pegboard was completely warped even when we got their project off of it.
The good news was that their project wasn't ruined; it sported a spiffy shine that normal completed fuse bead projects lack, but it still looked pretty good, all things considered.
Can you use different fuse bead brands together?
Technically, you can mix and match different fuse bead brands.
Just be aware that it may impact your finalized project in an undesirable way.
While different brands may be compatible with one another, it is generally not recommended to mix brands.
This is because each brand has a slightly different size and color palette, which can lead to inconsistencies in your projects.
If you do choose to mix brands, it is best to stick to similar colors and sizes to minimize the risk of problems.
This happened one summer while I was babysitting a pair of siblings.
They were super excited that I brought over my Perler beads because I had more color options than theirs.
The different brands fused together, but you could tell that they were different.
Their generic beads were smaller and thinner than Perler's.
Plus, the color variance was incredibly noticeable.
The kids were happy with their projects, so that's all that really mattered, but if you are looking for a more professional look, it's best not to mix and match your fuse bead brands.
What type of paper do you use when ironing a fuse bead craft project?
There are a few different types you can use when ironing.
The most obvious option would be to use the ironing paper sheets that most fuse bead kits come with.
If your set doesn't come with any ironing paper, a lot of craft stores carry it.
For example, Perler offers replacement ironing sheets and a roll of ironing paper.
Some people prefer to use parchment paper because it doesn't stick to the beads.
Others prefer to use wax paper, which helps them stick together better.
Use whatever option works best for you.
How many colors should you have?
Different colors can be mixed and matched to produce all sorts of unique, colorful designs.
The number of colors you have depends on what type of design or project you want to make.
If you want to make a simple design with just a few colors, then you won't need as many as if you want to make a more complex design with multiple colors.
For example, if you want to make a basic keychain, bracelet, or necklace, then having around 4-6 different colors should be sufficient.
However, if you want to make a more detailed and intricate design, then having 8-10 different colors would be ideal.
For some of my projects I've used 15-20 different colors.
It really boils down to what you want to make.
If you want to keep it simple, go for a few colors.
If you want an extremely colorful and intricate design, get more color options.
Be aware that some colors aren't included in sets, though.
For example, Perler offers a bunch of color options in 1000 bead packs; some of these can be found in art stores while some are only found online.
These sellers also offer a variety of accessories you can purchase to make your life easier, so consider getting accessories before you checkout.
I have a wide variety of colors on hand, so that the kids I babysit and I can make whatever our hearts desire.
Granted, buying a bunch of colors will definitely increase the total price, so it's important to keep that in mind when making your purchase.
I often go to Perler's website to purchase more, and they have many happy customers.
Just know that when you purchase online, sometimes colors are out of stock, and unless your total price reaches a certain amount, you'll have to factor in the cost of shipping when you checkout.
Still, it's nice to have the convenience of having them shipped to you rather than having to visit stores--bead colors can often be out of stock in stores, too.
What works best for me won't necessarily work best for you, so you your own discretion when selecting colors.
How many types of fuse bead pegboard should you have?
There's no one answer to this question; it depends on how often you want to change up your design, the bead number you possess, and the scale of your project.
There seems to be an endless sea of pegboard designs, ranging from flowers, cats, mermaids, dinosaurs, cars, cupcakes, and traditional shapes.
Sellers offer a variety of sizes and shapes that can be purchased in stores or bought online and shipped.
Having multiple pegboards can be helpful if you want to produce more complex or detailed designs.
If you only have a small amount, you might only need one or two pegboards.
While a lot of the small pegboard designs can be fun, if you can only buy a couple of pegboards, I would make sure to get the inter-locking square pegboards.
These pegboards are great because they're so versatile; the individual squares provide a great canvas for endless designs, but since they inter-lock, you can make even larger designs without having to buy more pegboards.
I'd also look into buying the larger circle and hexagon pegboards because some designs only work on those pegboards.
You can have as many or as few pegboards as you like, but it never hurts to have variety.
Ultimately, it's up to you and what works best for your crafting needs!
How long does it take to make fuse bead projects?
The answer to this question depends on the complexity of the project you are undertaking.
Since they are relatively small, you need a bit of patience when working with them, especially if you're working on a specific design.
Some of the kids I work with are happy to throw any old beads down on the pegboard in a mishmash of colors, while others are very particular about color placement and design.
The more colors used and the more intricate the design, the longer it will take.
Some of my more intricate designs (you can see some of them in the gallery at the end of this article) have taken me 2 hours or longer to produce.
Other designs can take less than 10 minutes to make.
Complexity is a deciding factor.
The amount of time it takes to make a fuse bead project will also depend on your level of experience; if you are a beginner, it might take longer than if you are more experienced.
Overall, the length of time it takes to make fuse bead projects can vary greatly depending on the size and complexity of the design.
The great thing about these is that you can make gifts or even sell your projects.
Is it safe to melt them in the oven?
Yes, they are safe to melt in the oven.
If you line an oven-safe bowl with fuse beads and oil (to make sure it doesn't stick to the bowl), you can form an unique, fuse bead bowl.
That being said, there are a few things to consider before melting them in the oven.
First, it's important to make sure that the oven is set to the correct temperature.
They should generally be melted at a temperature of between 265 and 285 degrees Fahrenheit.
If the oven is set to a wrong temperature, they may not melt properly or melt at all.
However, you need to be careful not to overheat them, as this can cause them to burst.
You can use an oven thermometer to make sure that the temperature does not exceed 300 degrees Fahrenheit.
It's also important to make sure that the fuse bead containers are placed on an oven-safe surface before putting them in the oven.
The containers should never be placed directly on the bottom of the oven, as this could cause them to heat up too much and potentially melt.
Some people worry about potential harmful fumes from the melting plastic and advice using a separate conventional oven for it's use.
It may not be necessary to do so, but it's something to take into consideration.
Once you've considered these safety factors, melting them in the oven is a fun and easy way to produce colorful creations!
The Best Fuse Beads for You
So, what is the best fuse bead set for your needs?
After hours of reading thousands of Amazon reviews, these are our top picks.
These fuse bead sets will provide you the variety and resources you need to make beautiful fuse bead arts and crafts!
We hope this list helps you find the perfect set to add to your supplies, so you walk away happy!
Whichever set you choose, we hope you have a blast with these amazing beads!
Don't forget to tap the button to check Amazon for the best prices!
Thanks for reading and happy beading!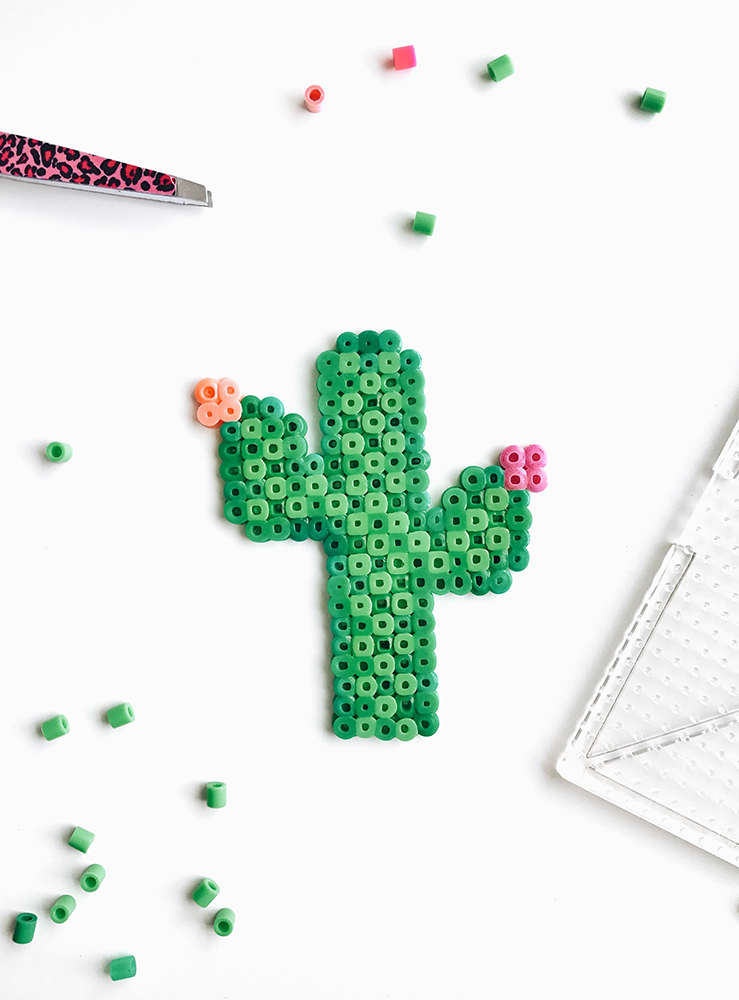 Want tips on ironing fuse beads? Check out BigBossRazz's video!
If you'd like to see artwork I've made, you can find some at Redbubble, TeePublic, and TeeSpring.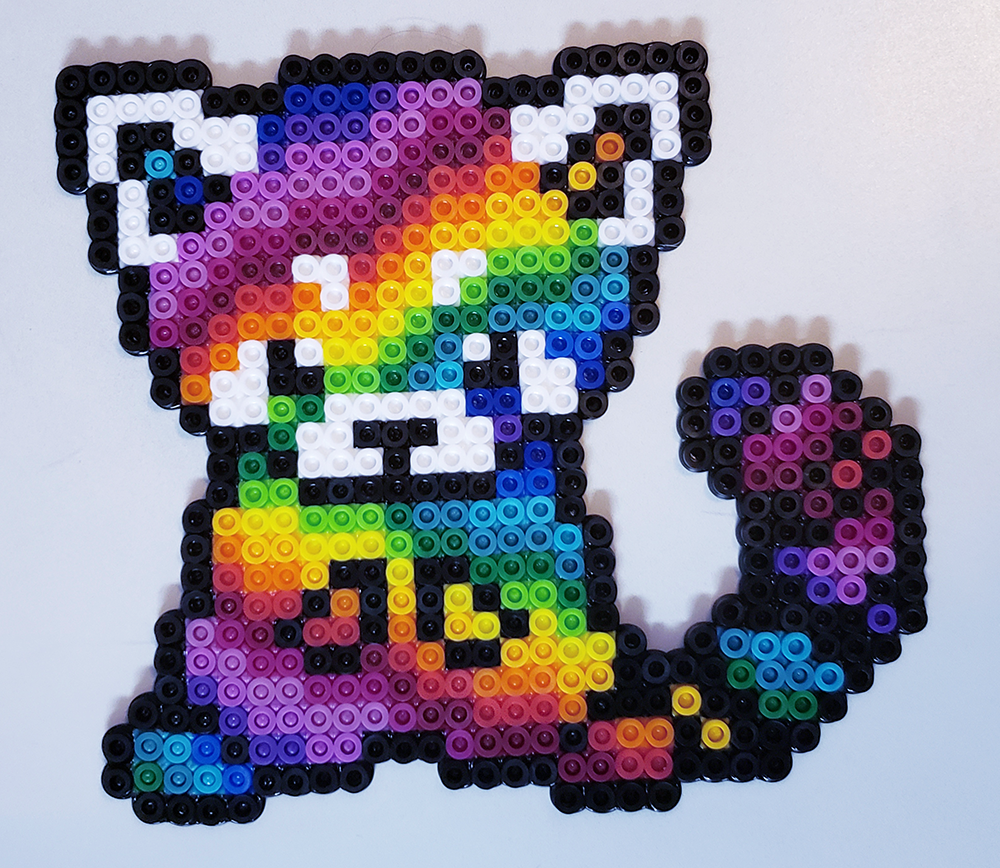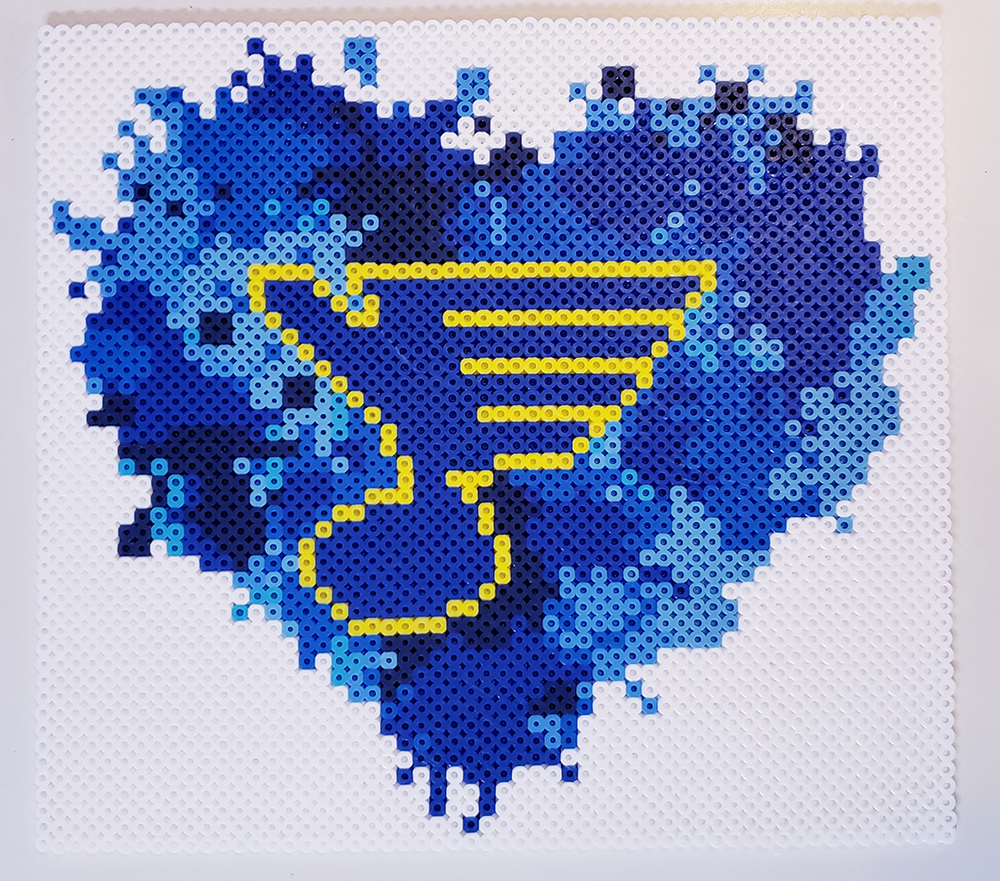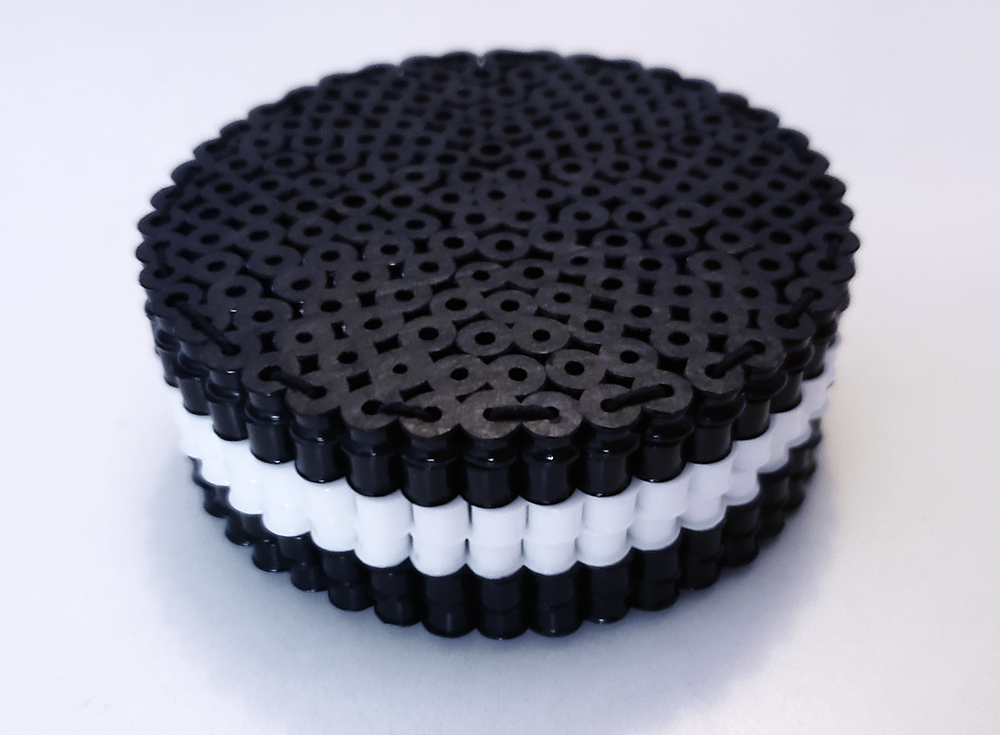 And if you'd like to listen while creating like I do, you can get a 30-day free trial of Amazon Prime Music or Two Free Audiobooks from Audible Plus!
I love listening to a great book and awesome music while immersing myself in the creative process, especially if I'm invested in a long Perler project!
And if you want to take advantage of 2-day shipping, get a free 30-day trial of Amazon Prime!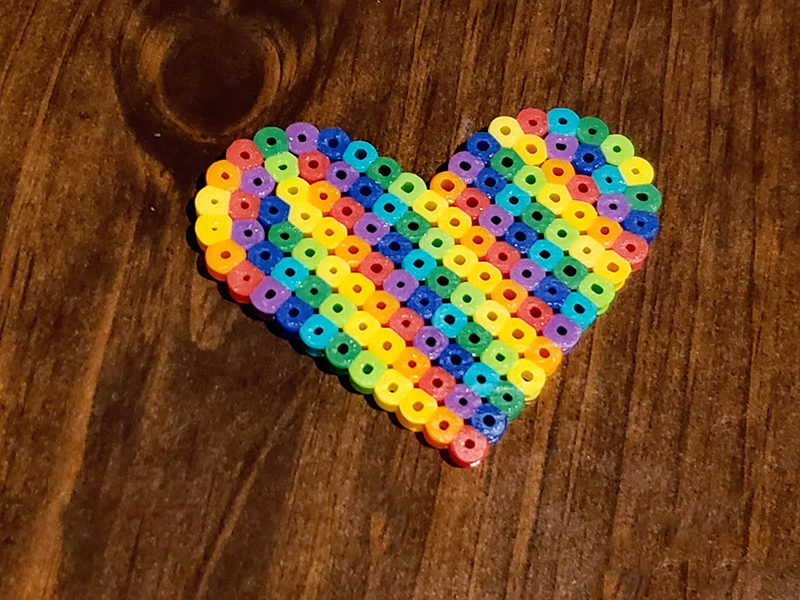 Interested in crafting?
You might want to check out these other craft supply articles: