Scrapbooking is a fun and creative way to document your life, experiences, and memories.
If you're new to scrapbooking, the process can seem a bit daunting.
But never fear!
This beginner's guide will show you everything you need to know to get started scrapbooking, from choosing the right supplies to putting your first layout together.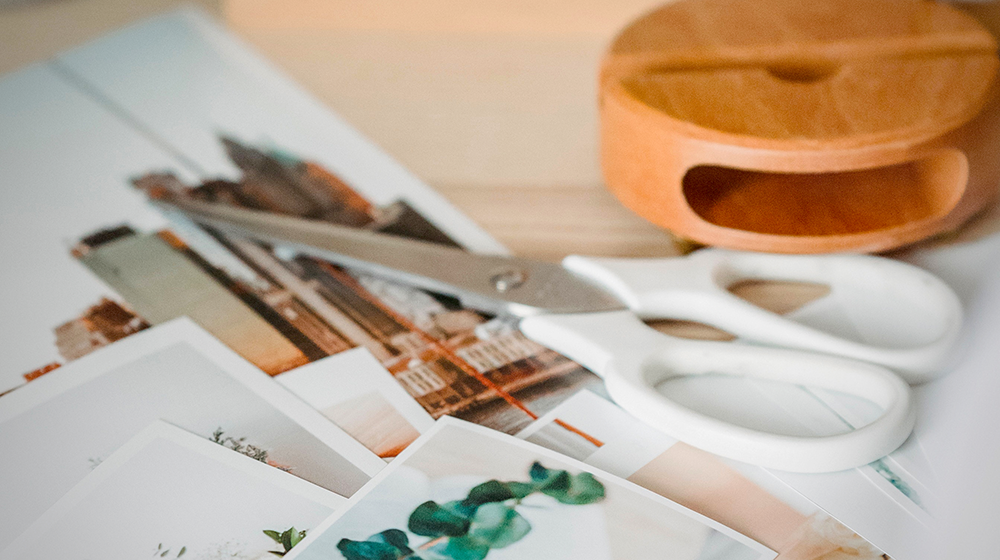 Choose Your Supplies
The first step in starting your scrapbook is to choose the right supplies.
The sky is the limit when it comes to scrapbooking, but here are a few basic scrapbooking supplies that you'll need to get started:
You can find scrapbook paper in a variety of colors, patterns, and textures.
Choose a style that you like and that will coordinate well with the photos and other elements you plan to use on your pages.
Wood pulp papers that are lignin-free will last longer and stand up better to the test of time.
Using lignin-free paper is important if you want your scrapbook pages to last.
Lignin is a chemical found in wood pulp that can cause paper to yellow and become brittle over time.
Think about getting acid-free paper to help preserve your photos and other mementos.
You'll need a good pair of scissors to cut paper, photos, and other elements for your scrapbook pages.
Choose a pair that feels comfortable in your hand and that will make clean, straight cuts.
You can also think about decorative scissors to create fun border designs or cut out paper shapes.
If you ever have scrap paper, it's always fun to see how you can cut paper shapes and designs to add interest to your layout.
A good photo album will protect your photos and help keep them organized.
Look for an album with acid-free pages to prevent your photos from yellowing over time.
Adhesives are what you'll use to attach your photos and other elements to your pages.
There are many different types of adhesives available, so choose one that is easy to use and that will hold your elements securely in place.
Liquid glue pens, glue sticks, and adhesive runners are popular choices for scrapbooking.
Page protectors are clear, plastic sheets that you can slip your scrapbook pages into.
They help protect your pages from damage and dirt.
Cardstock is a thicker type of paper that is available in a wide range of colors and textures.
It's often used as a backing for photos or as a base for layering other elements.
Stickers are a quick and easy way to add color and interest to your pages.
They come in a variety of shapes, sizes, and designs.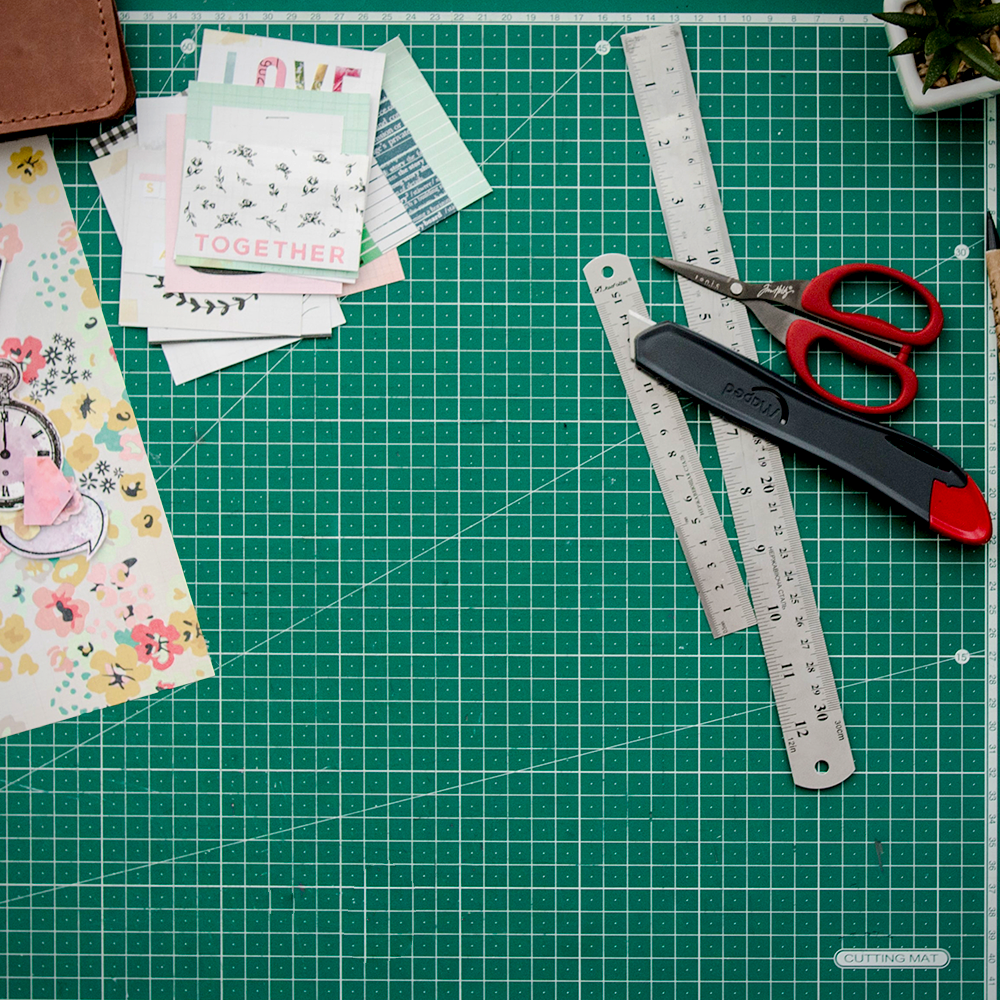 Consider Your Color Scheme
Before you start putting your scrapbook together, it's a good idea to think about the overall color scheme you want to use.
You can choose a single color and use it throughout your album, or you can choose a few coordinating colors to use on each page.
If you're not sure what colors to use, look through your photos for inspiration.
Do you have a lot of black and white photos?
If so, you might want to use a black and white color scheme.
Are most of your photos colorful?
If so, you can use those colors as a starting point for your scrapbook.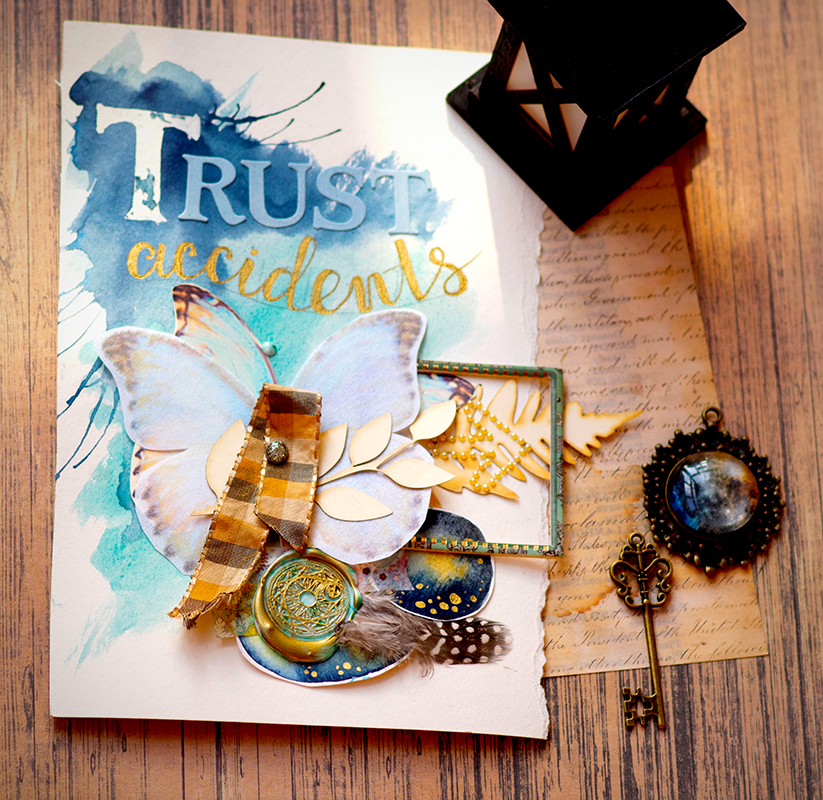 Gather Your Photos and Other Embellishments
Once you have your supplies, it's time to start gathering the photos and other scrapbooking elements you want to include in your scrapbook.
You can use old photos, new photos, magazine clippings, ticket stubs, postcards—anything that you want to use to document your story.
Be selective as you gather your materials, and only include items that are meaningful to you.
It's also a good idea to sort your photos and other elements into categories so they're easy to find when you're ready to start working on your layouts.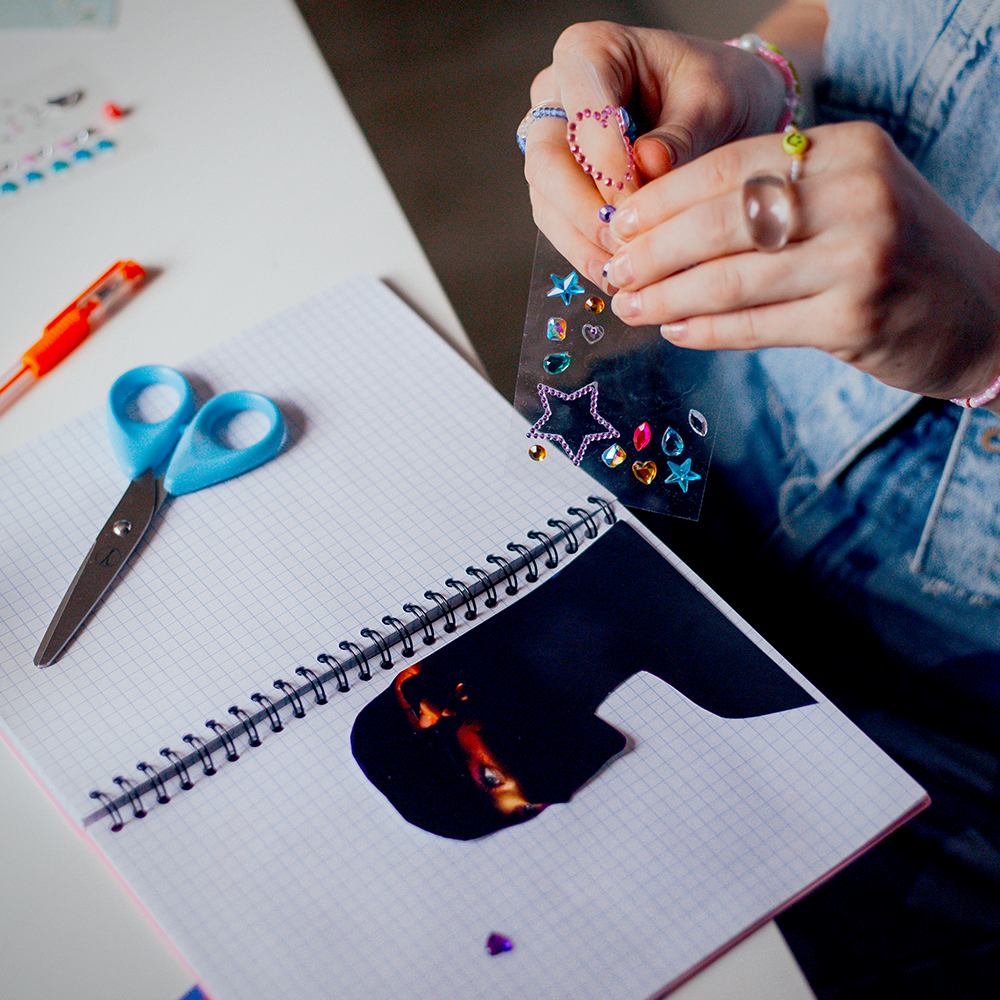 Create Your Page Layout
Now it's time for the fun part—assembling your layouts!
If you ever feel stuck, there are a bunch of layout ideas online, so feel free to do a quick search!
Start by laying out all of the scrapbooking elements you want to include on your first scrapbook page.
Then, using your adhesives, attach everything in place.
Once everything is glued down, add any final touches like scrapbooking magazines, journaling, or embellishments to your scrapbook page.
When you're finished, step back and admire your work!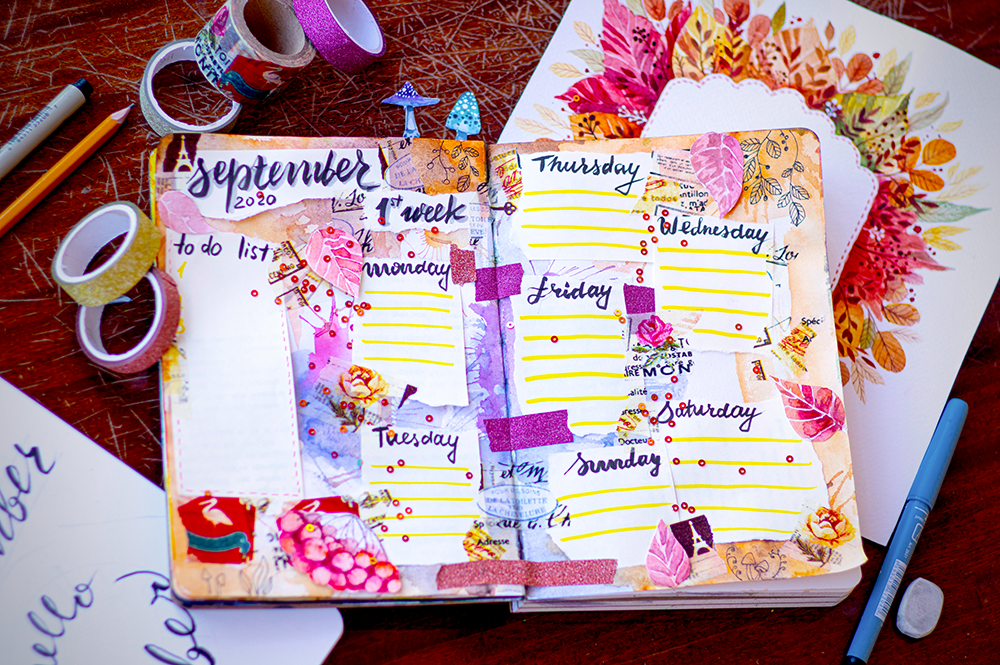 Finished Scrapbook
Now that you've completed your first scrapbook layout, you're ready to keep going and finish your album's other scrapbook pages.
Keep in mind that there are no rules when it comes to scrapbooking and preserving your cherished memories.
So have fun with it, and let your creativity shine through!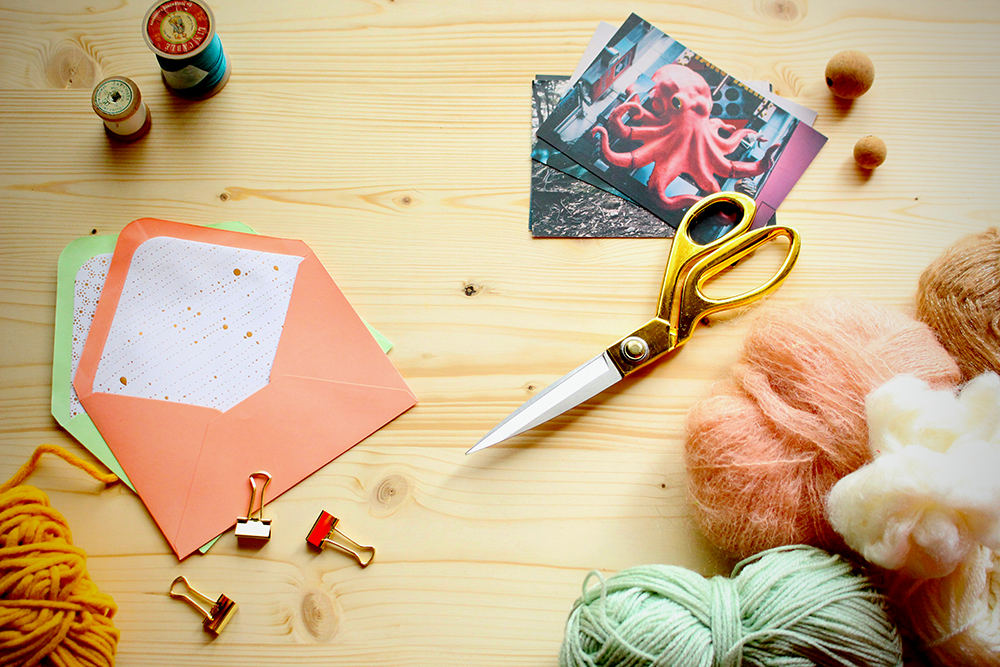 Creating Your Next Scrapbook
Scrapbooking is a great way to preserve your memories and create beautiful works of art at the same time.
With just a few supplies and some creativity, anyone can make stunning scrapbooks that will last for years (and be loved by everyone who sees them).
So, what are you waiting for?
Grab those photos and get started!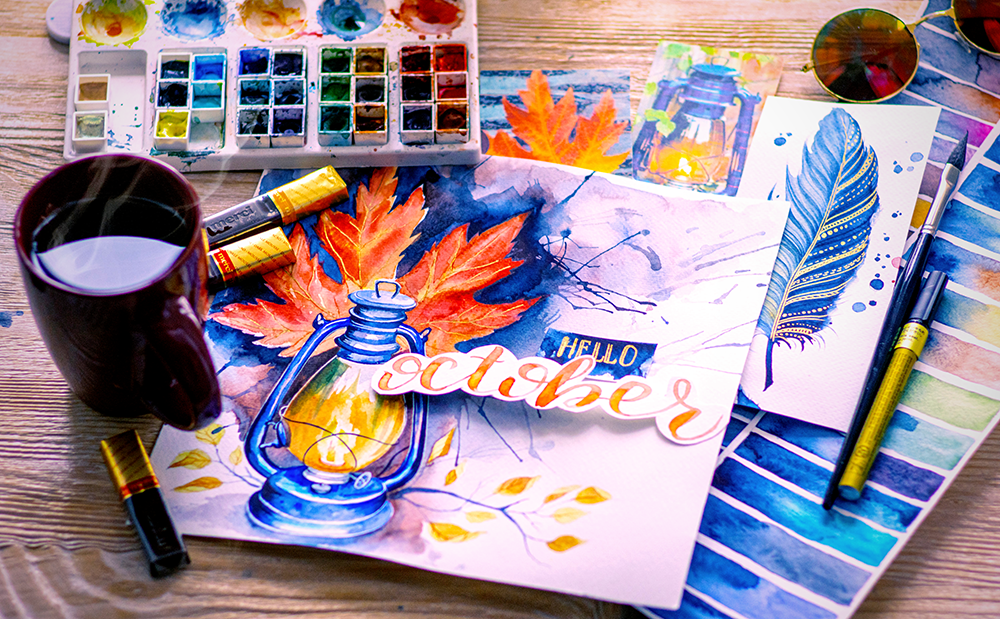 Want to learn more about scrapbooking? Check out Tiffany Julia's beginner guide!
Interested in scrapbooking?
Check out our other articles: