Hey there, art enthusiasts, bookworms, and creativity aficionados!
Are you looking to tap into your creativity?
That's great!
But it can be tricky to know how to open up new pathways of creative expression.
Well put those fears aside because this book is here to help, assisting with tapping into the power of creativity and art, all the while offering a fun and accessible way to explore the creative process.
If you're a creative person looking for inspiration and guidance, look no further than Diane Alber's children's picture book, A Little Spot of Creativity!
This colorful and fun book has been making waves in the arts and crafts world, not just for children, but for creators of all ages and backgrounds.
In this blog post, we will explore the positive impact this book has had on art and creativity in general, and how it has helped artists and creators alike unlock their creative potential.
Buckle up your seatbelts because we're about to dive into the vibrant world of A Little Spot of Creativity by Diane Alber.
This isn't just a children's picture book - it's an artistic revolution packed into vibrant pages that's reshaping our approach to creative thought.
So, time to get this show on the road; let's take a closer look at this children's picture book and discover just how empowering creativity can be when given the right means!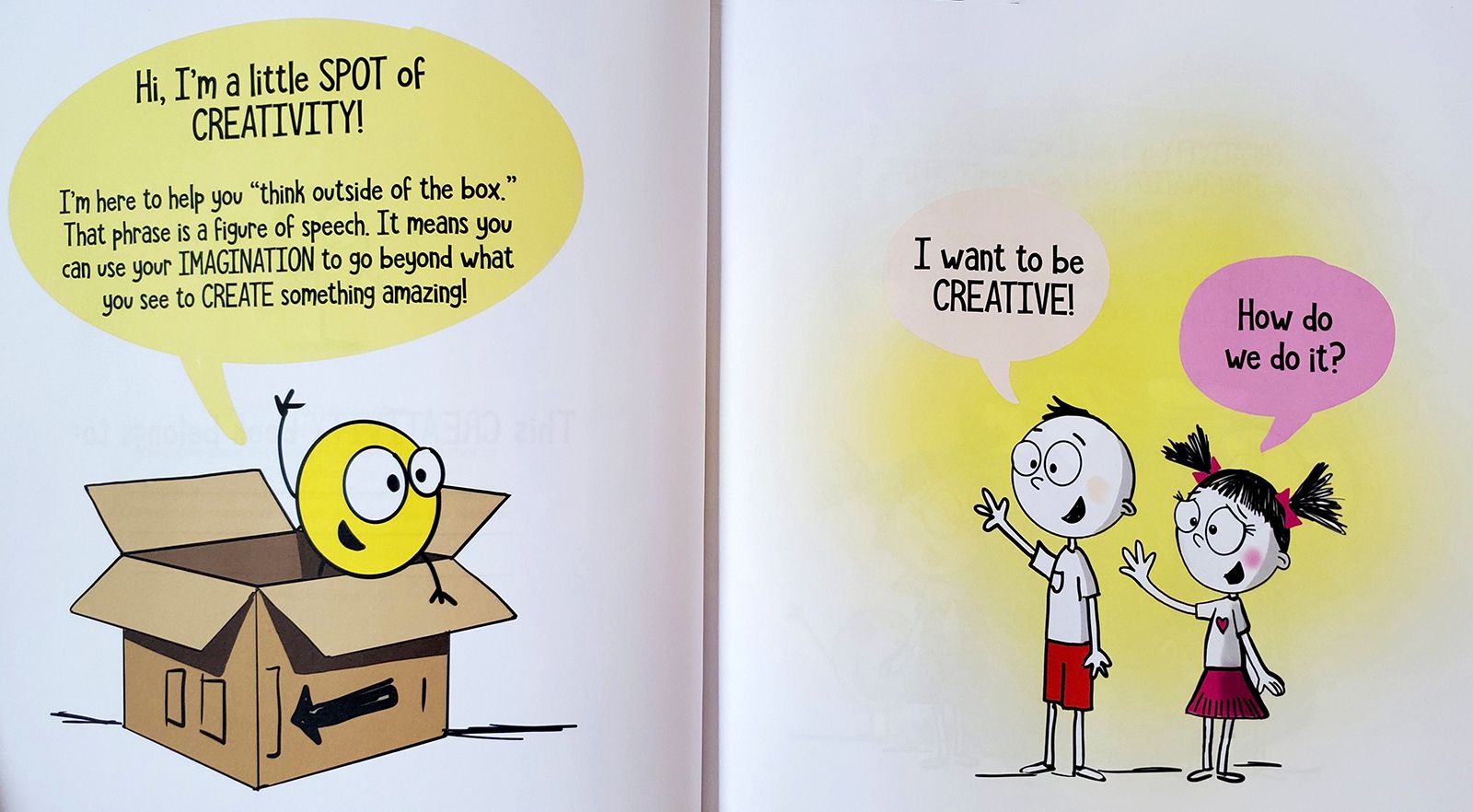 The Creative Tale of a Little Spot
A Little Spot of Creativity: A Story Of Ideas! is an engaging book written and illustrated by Diane Alber.
The book is a part of the Little Spot series, which aims to educate young children about feelings and emotions in a creative and fun way.
A Little Spot of Creativity is more than a delightful story.
It's a manifesto for the imagination, a playbook for the creator in all of us, and a love letter to the boundless world of creativity.
It's like a burst of fresh air, lifting away the fog of day-to-day routines and unlocking us to explore our creative potential.
The story follows a pair of children as this Little Spot comes to help them learn the ways of creativity.
Illuminating the various ways people can engage in creative activities, like using the imagination, repurposing items, and putting on a sock puppet show, the book shows how being creative can help us overcome challenges and make life more enjoyable.
At its core, A Little Spot of Creativity is about finding joy in creative pursuits and expressing ourselves through art.
It's not only a great starting point for engaging in creative activities, it also encourages children and adults alike to appreciate the beauty of art and the power of creativity.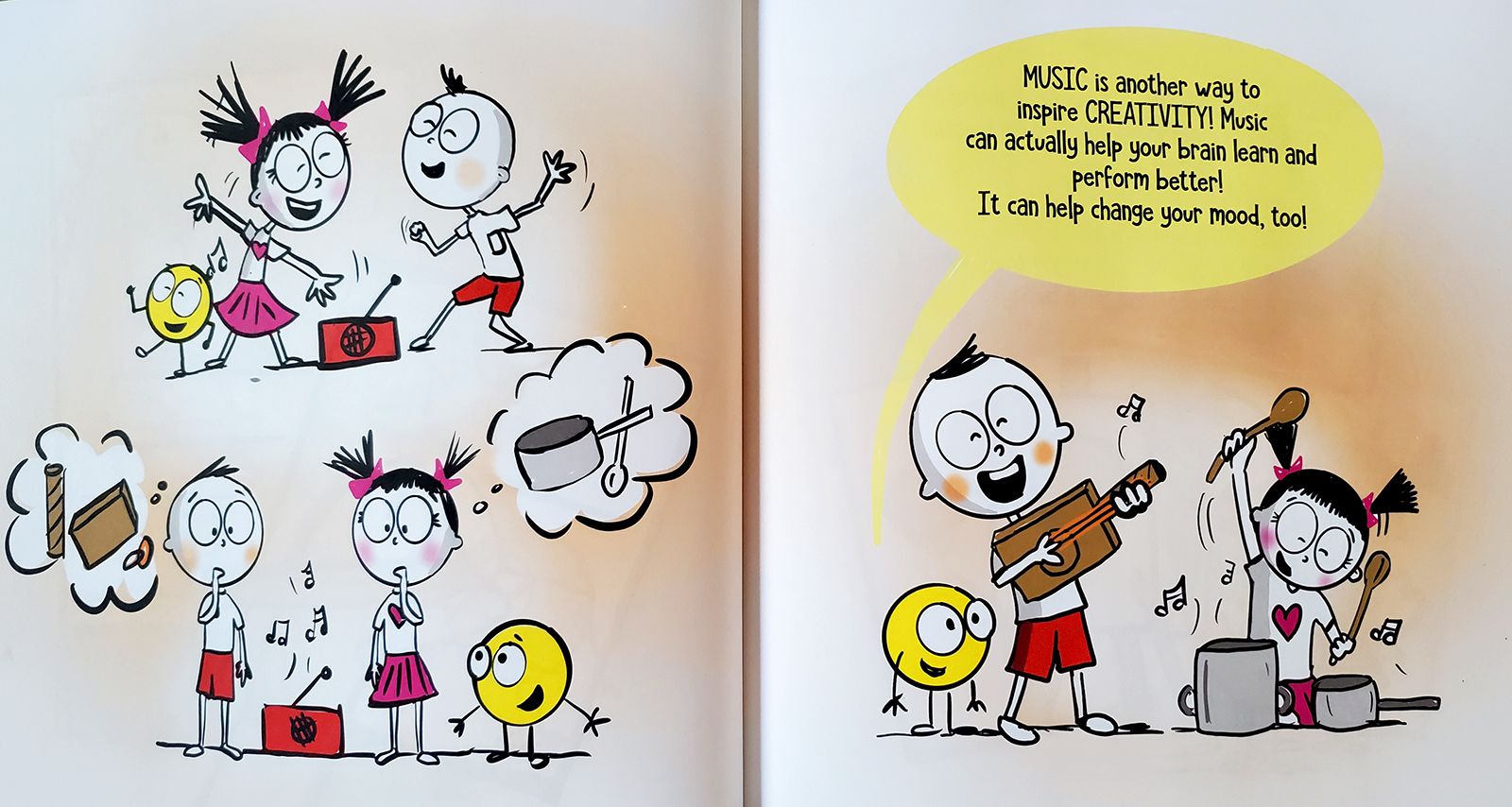 The Impact A Little Spot of Creativity
The themes and messages of A Little Spot of Creativity hold significant influence on the creative world.
Through playful illustrations and motivational messages, Alber teaches young readers the importance of embracing their own creativity and channeling it into their unique works of art.
This message has resonated with creators of all skill levels, as they too are encouraged to tap into their own creative talents and explore their individual style.
One of the key concepts in the book is creativity, the production of a new and useful idea or solution on a personal level, forming the basis of all creativity.
This concept is essential because it encourages us to trust and value our own ideas, and it resonates in Alber's work as she encourages young readers to embrace their unique ideas and use their imagination, the capability to create in one's mind what does not exist, to bring them to life.
But what does this mean for the art world?
Well, let's just say it's like someone turned on the lights in a room we didn't even know was dark.
As for the larger impact on the creative world, A Little Spot of Creativity has paved the way for a new generation of artists.
The book has helped individuals break down barriers and overcome obstacles that may have once stood in the way of their artistic expression.
By providing inspiration and guidance, the book has helped creators achieve their creative goals and make their mark on the world of art.
Whether writing, creating artwork, dancing, editing videos, or creating music, the book serves as a reminder that creativity can be used to tell our stories and express ourselves in ways never thought possible.
Alber's book has inspired creators across the globe, from fledgling finger-painters to seasoned sculptors, to see their work with fresh eyes and tap into their inner child.
But this book isn't just for kids.
Oh no, my friends, it's also waking up the dormant creative geniuses in adults.
Remember when you used to build castles out of couch cushions, or when a cardboard box was a spaceship?
Alber's book is the permission slip we didn't know we needed to revisit that state of mind.
It's like a reminder that creativity is all around us, and we can use our imagination to create something beautiful.
At the end of the day, A Little Spot of Creativity is more than just a children's book; it's a lively manifesto for the powers of creativity and imagination.
It's a fun and accessible way to get inspired, break down barriers, and explore the wonders of creative expression - something we can all benefit from.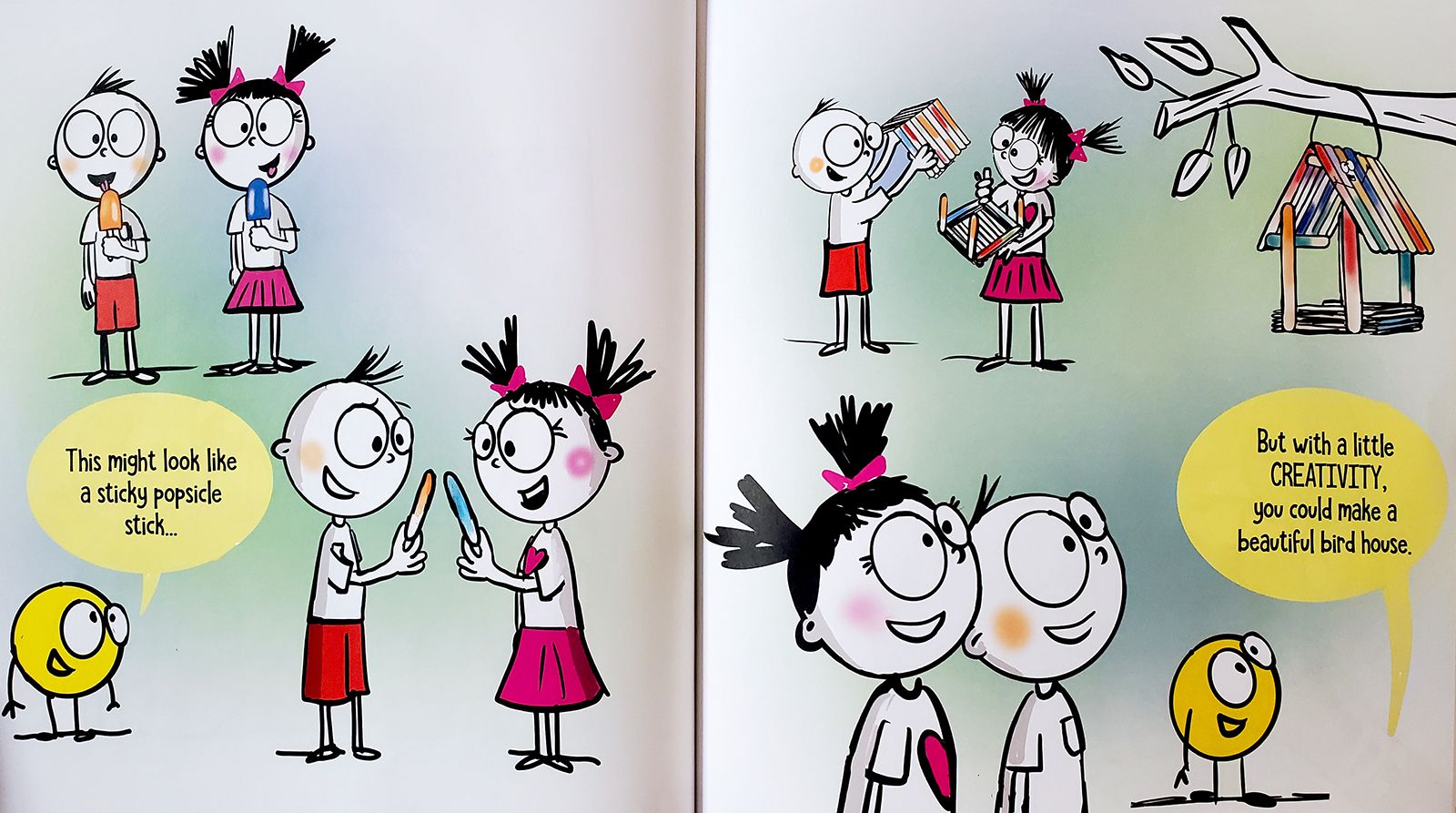 A Little Spot of Learning and Growing
A Little Spot of Creativity has influenced the creative world, encouraging people of all ages to express their creativity, making it a great resource for schools and education.
Let's take a field trip to the classroom where teachers are using A Little Spot of Creativity as a catalyst to ignite the imaginative sparks in their students.
It offers a simple but effective way for us to discover our creative potential, both in our work and in our lives.
The book teaches children that there are countless ways to express themselves imaginatively, helping them gain confidence and self-esteem.
And, it teaches adults that art is all around us and can be used to bring joy into our lives.
It's no wonder that this book has gained so much recognition!
One way in which the book has had an impact on education is through its integration into classrooms and other educational settings.
Teachers have found the book to be a valuable resource when encouraging children to explore their creativity.
By sharing the book in class and facilitating related activities, teachers are able to support students in building their confidence and creativity skills.
This creative picture book is considered an excellent resource for both classrooms and homes, and it's particularly beneficial for children aged 5-8.
However, the lessons can easily be adapted for younger or older students.
The book is highly recommended for use in classrooms or at home as an introduction to creative thinking because it's designed to spark ideas and projects in young minds.
This aligns with the purpose of the Little Spot program, which is a creative resource developed to teach feelings and emotions to elementary school students.
It consists of engaging content aimed at fostering creativity in young minds, and it's easy to see how A Little Spot of Creativity is an excellent fit.
If you're looking for a way to open up new pathways of creative expression, A Little Spot of Creativity: A Story Of Ideas! is here to help.
This picture book helps unlock the power of creativity and art, offering a fun and accessible way to explore the creative process.
It's an excellent resource for teachers, parents, and anyone looking to foster creativity and explore their artistic genius.
A Little Spot of Literacy
A Little Spot of Creativity has also influenced the realm of children's literature.
It's like a breath of fresh air, introducing new concepts and ideas - not just entertaining, but empowering, inspiring, and transformative.
This book has helped pave the way for young creators, inspiring them to express themselves in a unique and meaningful way and encouraging children of all ages to embrace their creativity and pursue their dreams.
With its underlying theme that everyone, regardless of age, has a little bit of creativity in them, this book has opened up a world of possibility for children everywhere.
The book has also been praised for its accessible language that is easy for children to understand.
Not only does it use simple words, but also relevant analogies and universal themes that will resonate with children of all ages.
The accessible language and engaging illustrations will encourage children to explore the wonderful world of literature, as well as help develop their reading skills.
Diane Alber's A Little Spot of Creativity is part of her Little Spot series.
The order of the series includes a variety of books, including the A Little Spot of Emotions book set, which covers emotions like anger, anxiety, peacefulness, happiness, sadness, confidence, and love.
The series as a whole encourages children to explore their emotions, take ownership of them, and express themselves in a creative fashion.
This book is just the beginning!
As part of the Little Spot series, A Little Spot of Creativity is paving the way for a new wave of children's literature that emphasizes creativity and emotional intelligence.
It encourages children to think freely and express themselves in creative ways, all the while sparking imaginations and inspiring young minds to be curious, explore their emotions, and create meaningful art.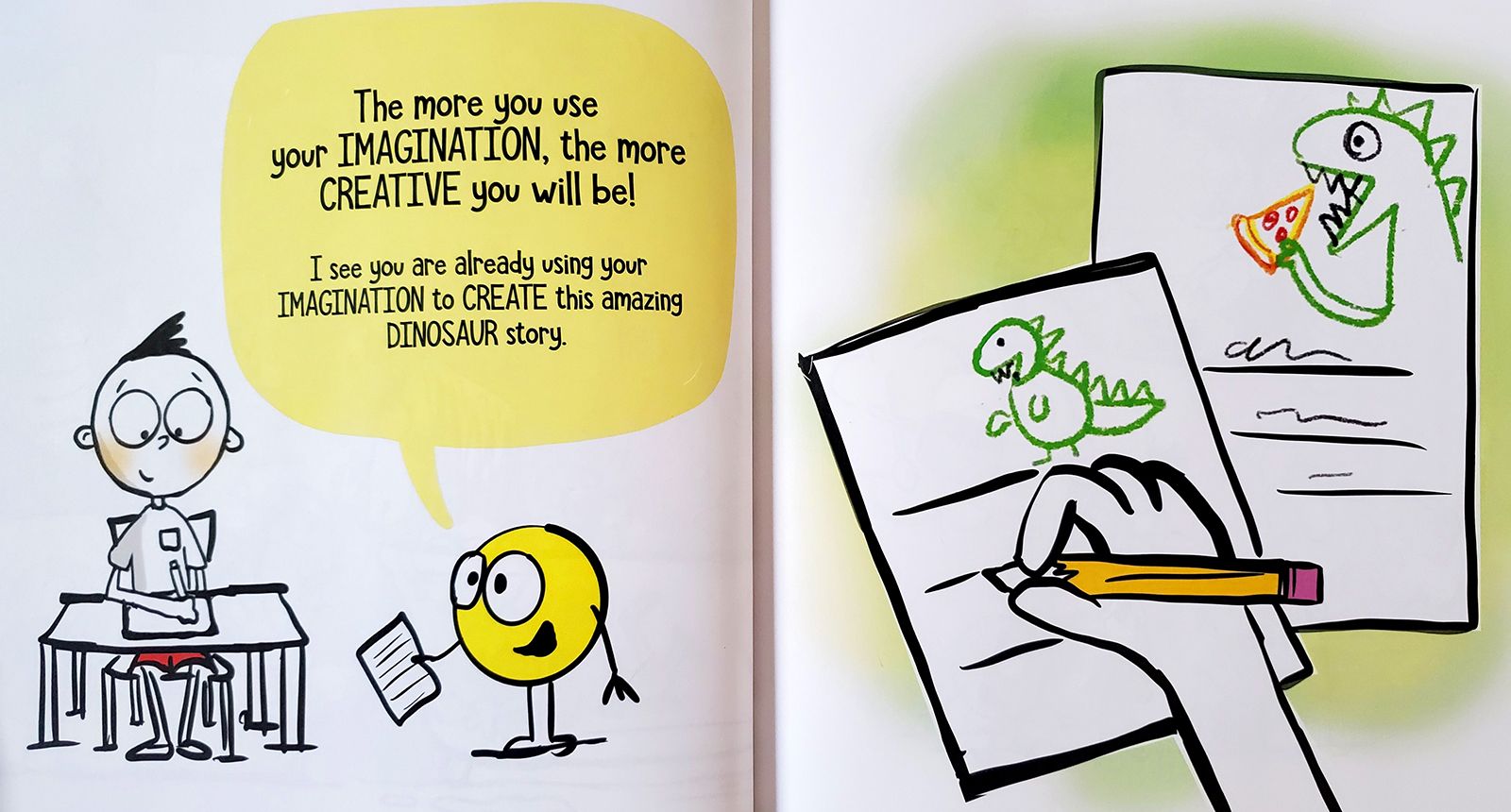 Author Spotlight: Diane Alber
A Little Spot of Creativity's author, Diane Alber, is a best-selling author, illustrator, and creativity expert who has made her mark in the world of children's literature.
Her work is widely celebrated for its vibrant illustrations, witty stories, and thoughtful messages.
Alber has made it her mission to get people to tap into their creative genius and use it to achieve their goals, exploring new creative project ideas.
Her works have been praised for helping people uncover the hidden treasures of their creative potential and inspiring them to make their dreams a reality.
She has been passionate about art since she was two years old, which led her to earn a Bachelor's Degree in Fine Arts.
The Little Spot series is her latest effort, which aims to help young children with social emotional learning and learn how to understand and express their feelings.
Armed with these social skills and these Little Spot books, it's easy to become a better you.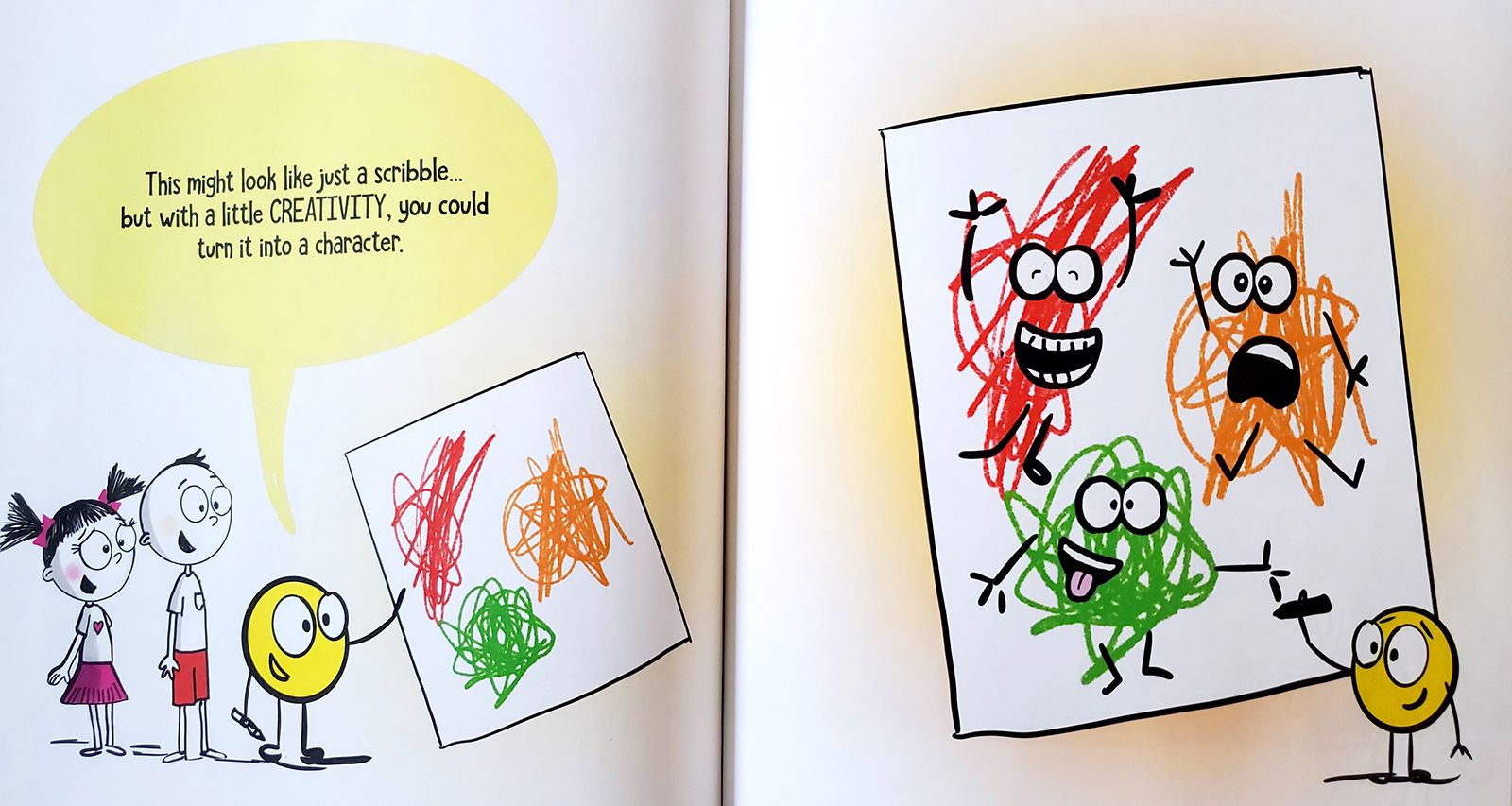 A Creative, Little Spot with Big Influence
A Little Spot of Creativity isn't just a great book, it's a movement; it's a call to arms for every person who's ever held a pencil, paintbrush, or pottery clay.
It's a tool that fosters imagination and creativity in children.
This picture book helps children understand their emotions and express them creatively, making it a valuable addition to any child's bookshelf.
Diane Alber's A Little Spot of Creativity is a must-read for anyone looking to tap into their creative side.
Through its playful illustrations, motivation messages, and educational value, the book has made a significant impact on the art world and has opened up the world of creativity for everyone.
Not only has it inspired creators of all ages to explore their own creativity and express themselves in imaginative ways, but it has also helped unlock the power of creative thinking in classrooms and homes across the globe.
A reminder that creativity is within us all, and that it's never too late to explore it, A Little Spot of Creativity is a beacon in the creative world.
This reminder of how imagination can help us turn dreams into reality and make the world a more beautiful place will remain with us for generations to come.
This is why, no matter your age, A Little Spot of Creativity: A Story Of Ideas! should be on your reading list.
So, if you're looking to unlock your creative genius, pick up your copy of A Little Spot of Creativity today!
So, let's get creative together, let's explore the boundless realm of art and imagination, and let's make something beautiful.
It's time to let your own little spot of creativity shine!
Stay tuned for our next deep-dive into the revolutionary world of art, creativity, and everything in between.
Keep those color palettes ready and remember - the world is your canvas!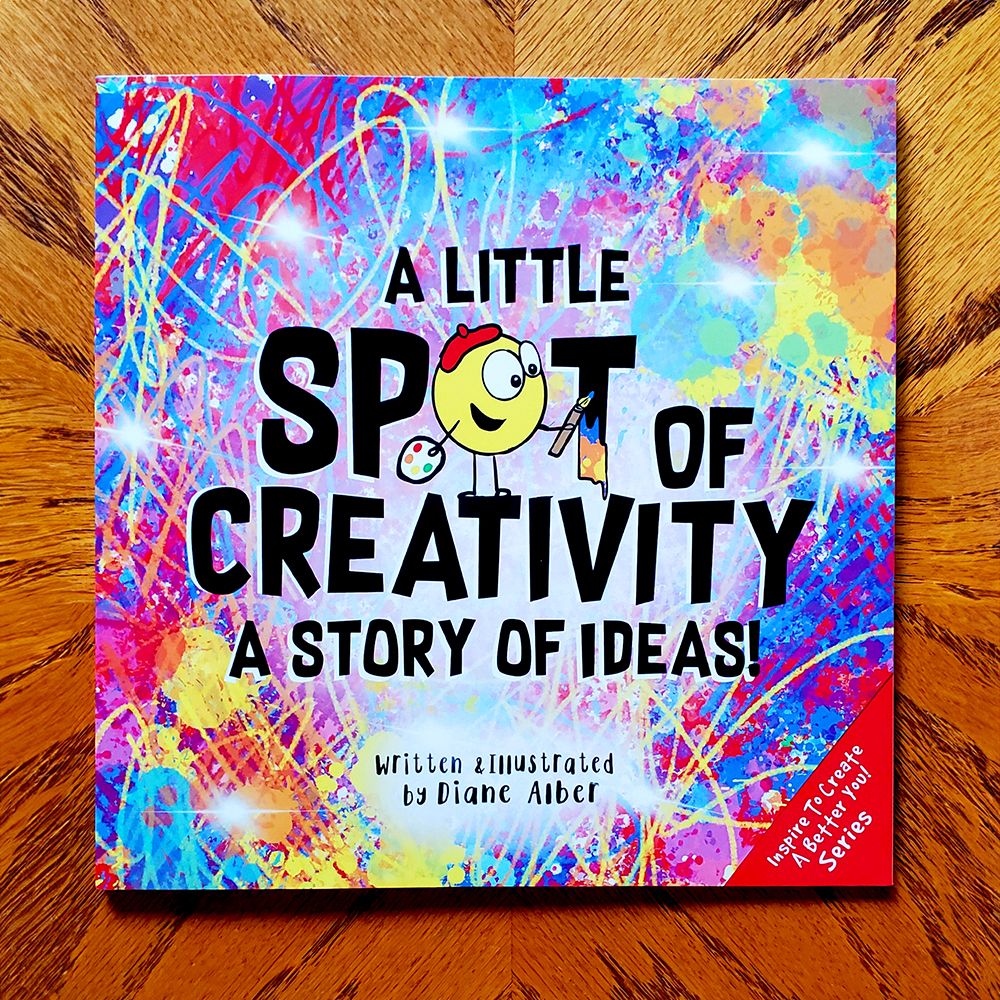 A Little Spot of Creativity
Check Price on Amazon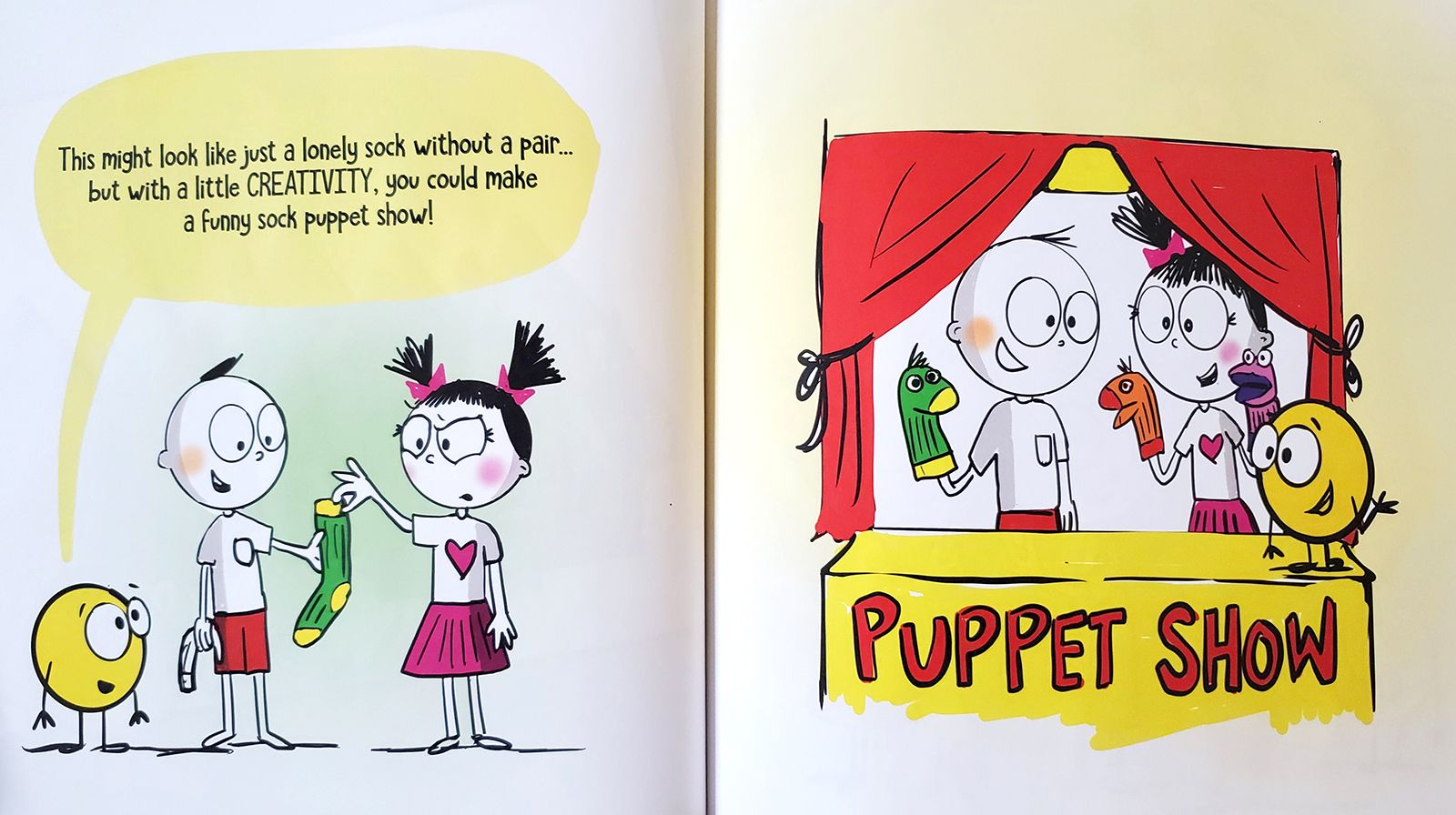 Eager to dive into this creative story? Check out April Leonard's read aloud!

Want even more content about creativity and art?
Be sure to check out all of our creative chronicles!
Looking to get creative and inspired with some awesome books?
Check out some of our other articles: