Are you feeling in need of a little bit of creative motivation?
Is it time to take that leap and put yourself out there?
Life is full of chances and opportunities, but sometimes it seems like we simply don't know how to take them.
Look no further than What Do You Do With A Chance? by Kobi Yamada and Mae Besom – the triumphant picture book jam-packed with whimsy, wonder, hope, courage - all packed into one charming package.
In a world where creativity is constantly evolving, it can be difficult to find inspiration and motivation as an artist.
Perfect for readers young and old alike, this powerful story is designed to ignite imaginations everywhere!
Kobi Yamada and Mae Besom's third installment in their empowering trilogy, including What Do You Do With an Idea? and What Do You Do With a Problem?, inspires readers to take chances and embrace their creativity with open arms; this book layers on the motivation, empowerment, and life lessons.
The story follows a young, unnamed protagonist who encounters a golden opportunity and grapples with whether or not to seize it.
In this blog post, we'll explore the impact this book has had on art and creativity, and how this book can help you approach the process of creating and expressing your own work.
From imagination-sparking illustrations to thoughts on risk taking and self-empowerment, readers will be swept up into their very own adventure and discover how anything is possible once they seize the day!
Join us as we take off on an extraordinary journey filled with unpredictability and possibility that offers perspective worth exploring!
Keep reading to find out why seizing every chance is so important and how it can help bring success!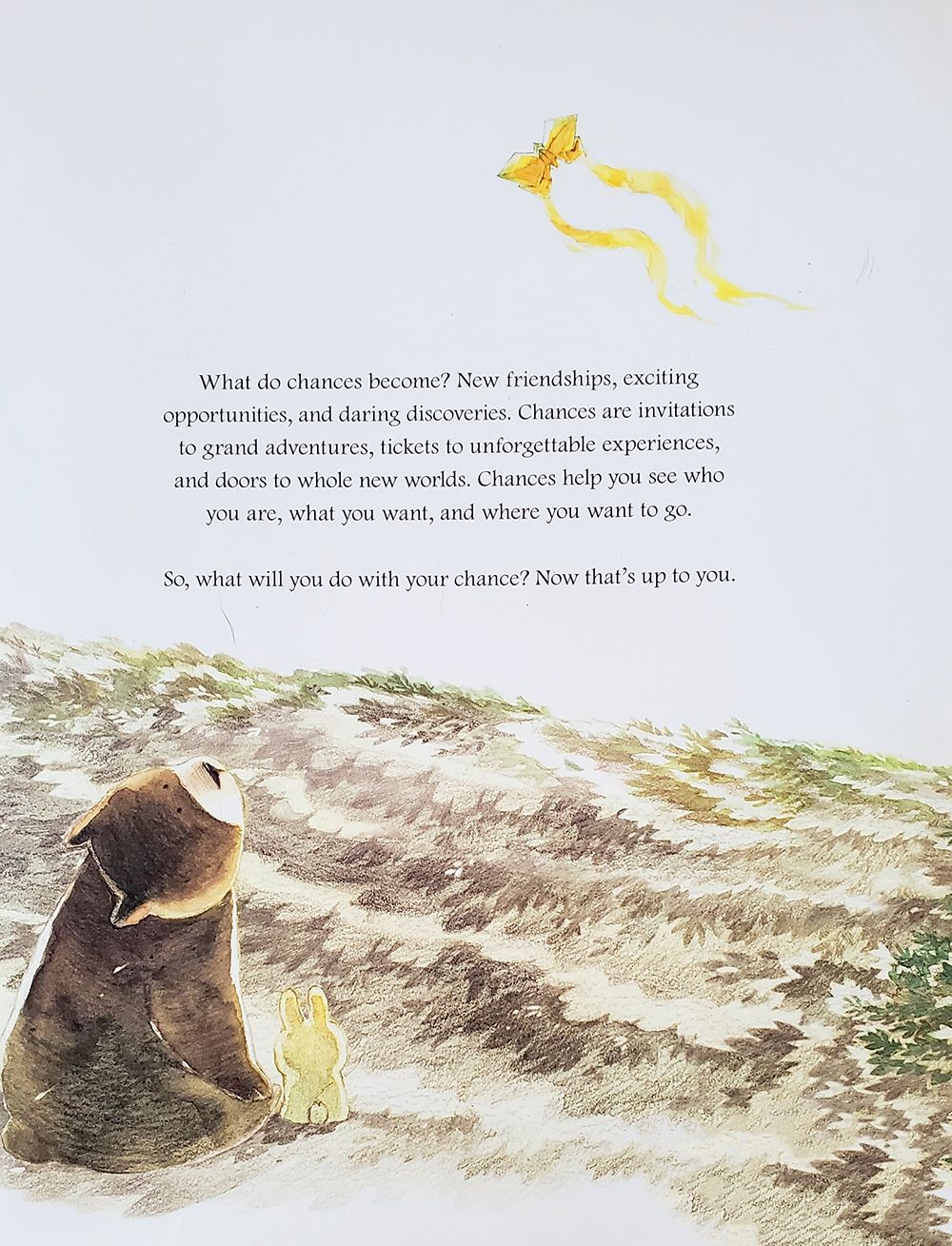 Exploring the Journey of Chance
What Do You Do With a Chance? is an enchanting children's picture book authored by Kobi Yamada and beautifully illustrated by Mae Besom.
The story centers on an anonymous child who encounters a chance – personified as a golden, butterfly-like creature – and must decide whether to seize it or let it fly away.
This narrative has had a profound influence on the realms of arts and creativity, inspiring both children and adults to embrace opportunities, conquer their fears, and cultivate personal growth.
The story is a masterclass in narrative construction.
It ingeniously personifies abstract concepts like "chance" and "fear," making them tangible entities that a child can understand and interact with.
The tale unfolds as a journey of self-discovery, exploring themes of risk-taking, fear, regret, and ultimately, courage.
For instance, when the child first encounters a chance, they are too scared to seize it.
This decision is accompanied by feelings of regret, illustrating the negative emotions associated with missed opportunities.
However, as the story progresses, the child learns to overcome their fear, bravely seizes the next chance, and is rewarded with a sense of exhilaration and accomplishment.
It's an empowering tale of a young boy who is too afraid to take chances for fear of failing, but learns that when you take risks, you can achieve great things.
This message is not only relevant for children, but for artists of all skill levels who are often afraid to take chances and put themselves out there.
The idea of getting outside of your comfort zone, and taking steps to create something new is common in creative circles.
This children's book inspires readers to take the same fearless approach to their creative process, and to share their art with the world no matter how it may be received.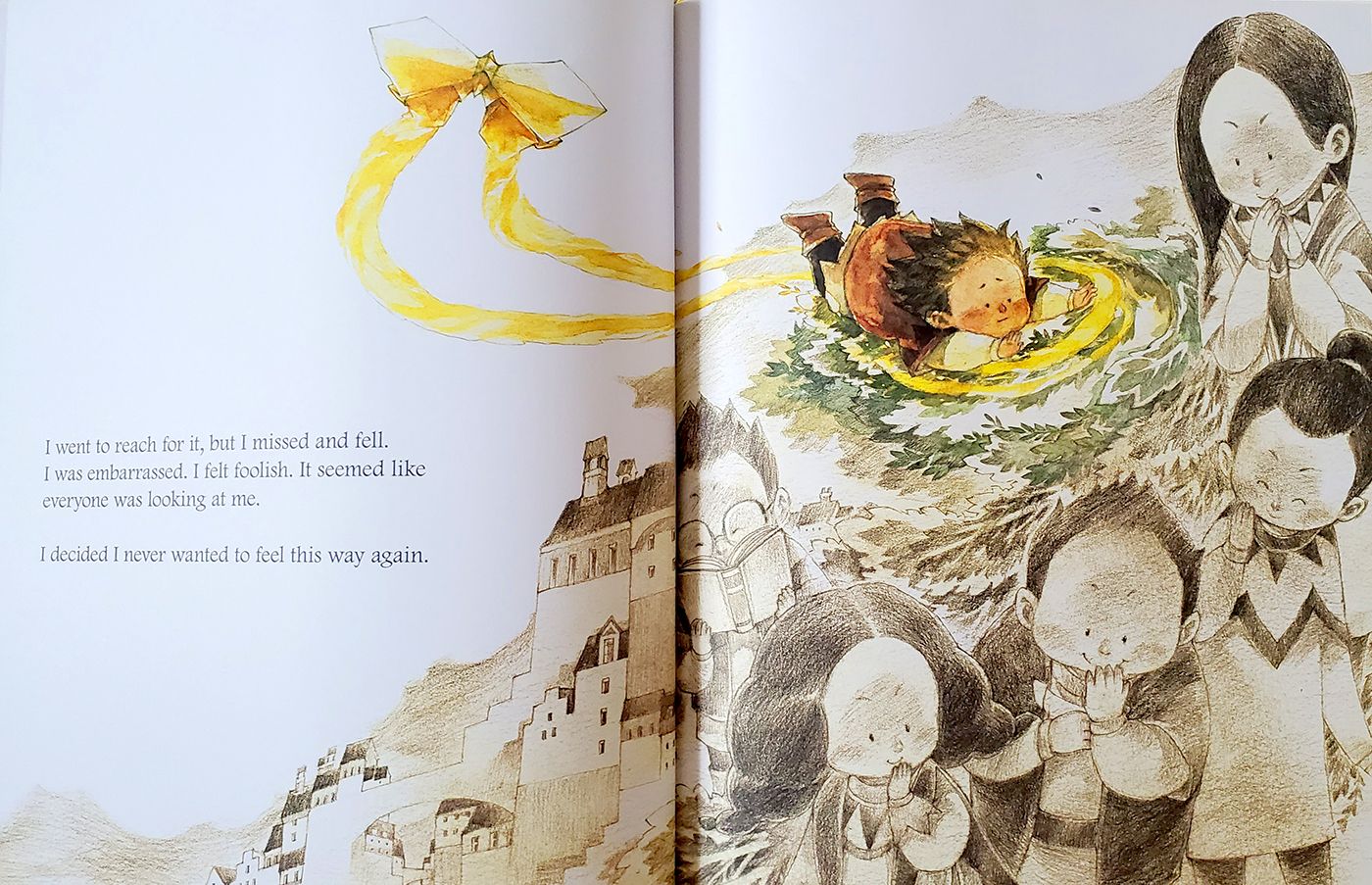 Embracing Creative Chances
If you're an artist who always strives to make the most of your opportunities, then this picture book by Kobi Yamada and Mae Besom is just for you!
What Do You Do With a Chance? gives readers inspiration on how to take life's chances - big or small - and turn them into something grand.
Through whimsical illustrations, vivid language and creative storytelling, this captivating tale encourages artists of all skill levels to create their own unique paths in life.
What Do You Do With a Chance? has made significant ripples in the world of art and creativity; Besom's illustrations play a crucial role in this impact.
The chance is depicted as a radiant, butterfly-like creature, symbolizing its elusive and transformative nature.
The use of color also mirrors the emotional journey of the protagonist; subdued and gray when filled with fear and regret, but bursting into warm, vibrant hues when the child finally embraces the chance.
This visual storytelling not only enhances the narrative but also sparks creativity among readers.
The book encourages readers to imagine abstract concepts as tangible entities, fostering imaginative thinking and promoting creative self-expression.
The book has had a significant impact on art in general by encouraging creators to experiment with different art mediums, and to take risks that they would not otherwise have taken without reading the book.
It highlights the importance of embracing the creative process and taking chances.
Artists and writers worldwide are taking a page out of Yamada's book; they're using the story's themes of courage, resilience, and the transformative power of chances to fuel their creativity.
The book's central message—that opportunities should be seized rather than feared—has become a rallying cry in creative fields.
It's like a caffeine shot for the artistic spirit!
What Do You Do With a Chance? is not just a children's book, but it's also a guide for artists searching for inspiration.
After reading the book, many creatives have implemented its teachings into their own work, challenging themselves to try new things and push their boundaries.
Yamada and Besom show through their book that taking risks ultimately leads to growth and expansion not only in art but in every other area of life.
The power of chance can have a positive, life-changing effect on our lives because What Do You Do With A Chance? teaches us how to capitalize on every opportunity that comes our way and make the most out of it.
Seizing Chances with a Growth Mindset
Beyond its artistic merits, What Do You Do With a Chance? offers immense educational value.
Many teachers have also incorporated What Do You Do With a Chance? into their curriculum to inspire and encourage their students.
The message of the story has resonated with people of all ages, and its use in classrooms and other educational settings has grown tremendously over the years.
Its central themes align well with social-emotional learning objectives, making it an excellent resource for educators.
Teachers can use this book to introduce discussions about fear, courage, and opportunity, considering the cost of a safe but dull existence or a life full of amazing things by taking chances.
They can encourage students to share their personal experiences with taking chances and discuss the emotions associated with these experiences.
The book has been used to prompt discussions about facing fears and taking risks, as well as a jumping-off point for creative writing.
Classrooms are buzzing with chance-inspired activities, too, with teachers using the book to cultivate a growth mindset among students, encouraging them to take risks, utilize practical problem-solving, and learn from failures.
Talk about turning literature into life skills!
With its vibrant illustrations and simple message, it's no surprise that the book has been used as a reference point not only in classrooms but in creative communities everywhere.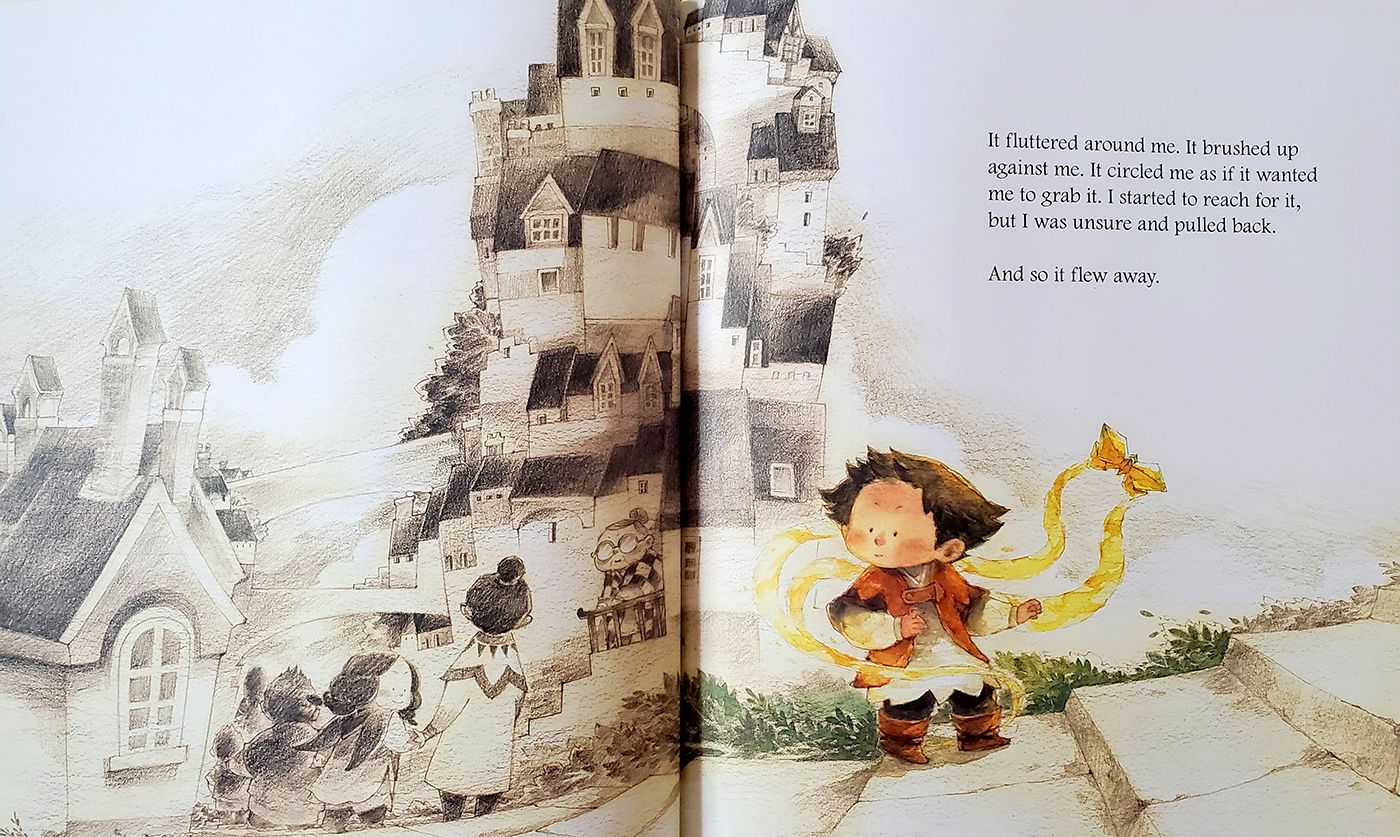 The Art of Taking Chances: A Literacy Legacy
What Do You Do With a Chance? has made an indelible mark on children's literature.
Its blend of evocative illustrations and powerful storytelling has set a new standard for picture books.
It's not just a story; it's an experience—a journey of self-discovery and bravery that leaves readers, young and old, feeling empowered.
This award-winning book has been lauded for its inspiring messages about risk-taking and finding one's own path.
Part of the New York Times bestsellers picture book series created by the award-winning creators, Kobi Yamada and Mae Besom, What Do You Do With a Chance? is an amazing and enduring work of literature.
Besom, a full-time children's illustrator, and Yamada, creator of many inspiring gift books and father of two super fun kids, have made a tremendous impact on the children's literature landscape.
As the delightful third story and final addition in this powerful series, it has become an international must-read for budding young artists, teachers, creatives, and parents alike.
It has won several awards, including the Oppenheim Toy Portfolio Platinum Award and the Mom's Choice Gold Medal.
The pair urge young readers to live inspired lives, and to use every chance they get to make a difference.
The importance of taking chances is timeless—what better way to take advantage of a chance encounter than to read this inspiring book?
What Do You Do With a Chance? is truly a modern classic that will continue to delight old and young readers for years to come.
As a timeless reminder of the power of taking chances, this book inspires kids and  belongs in every home and classroom library!
What Do You Do With a Chance? is one of those books that shift the paradigm of children's literature forever and stands as a testament to the power of taking chances.
This powerful book has spread its message of seizing each opportunity far and wide, leaving an indelible mark on art and education communities alike.
This captivating story is proof that when we take risks, amazing things can happen!
So, make this your mantra; when life gives you a chance, don't be afraid to seize it!
What Do You Do With a Chance? has come to represent the courage of taking chances and the importance of embracing every opportunity that comes our way.
It's time to go forth and take some chances!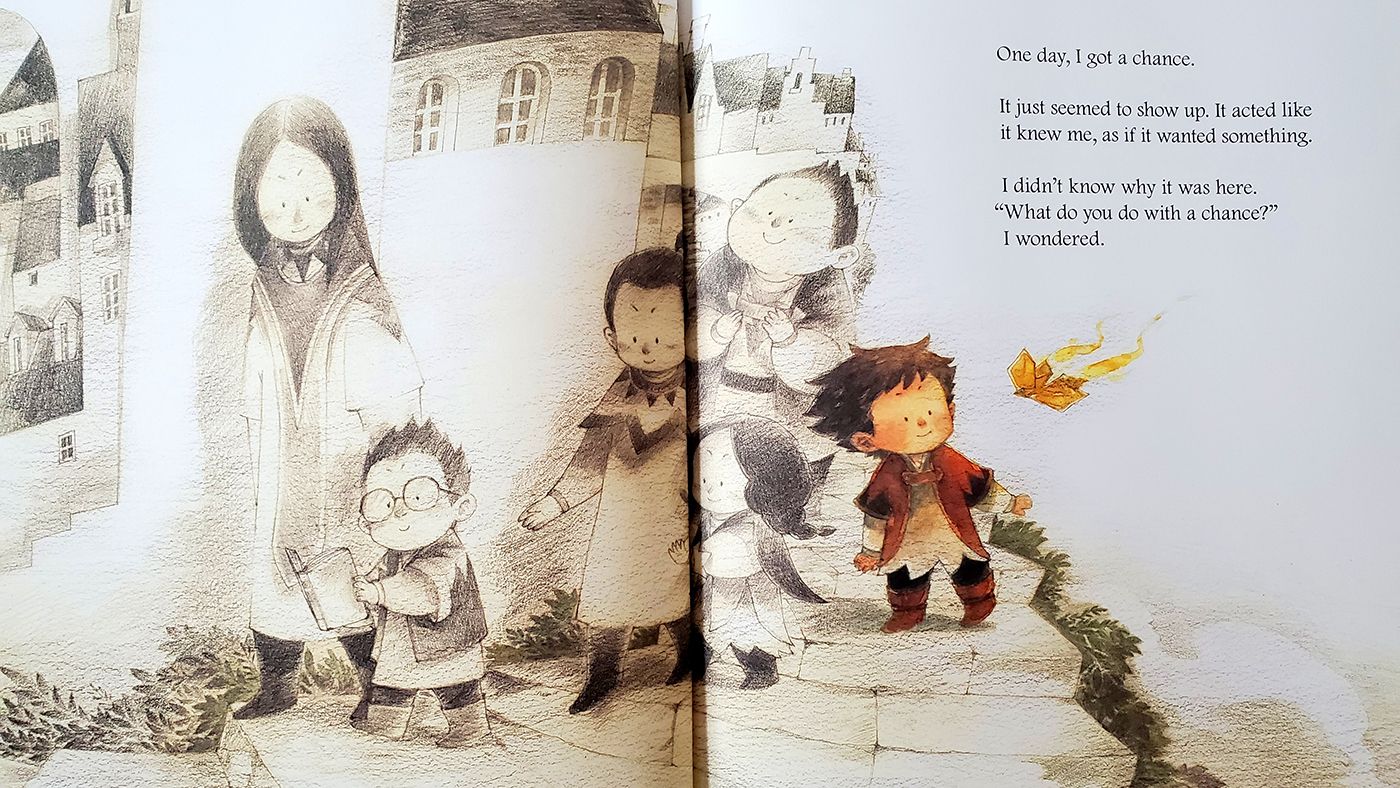 The Power of Chance in Action
At its core, What Do You Do With a Chance? is a story about seizing every opportunity to take exciting opportunities and daring discoveries rather than living a risk-free life.
The power of chance has the potential to transform lives in meaningful ways.
By taking risks and embracing opportunities, we can explore new possibilities through our creative work and open up doors for personal growth.
The book encourages readers to pursue their dreams and passions without fear, reminding them that the potential of chance is limitless.
What Do You Do With a Chance? shows us how taking chances can lead to success, happiness, and fulfillment.
In an age where creativity is essential in every field, this powerful book comes as a reminder to make the most of every chance that comes your way!
It's time to take risks, seize opportunities, and be bold in pursuing our dreams.
This is your chance to make something extraordinary happen - what will you do with it?
If you're an artist looking for that extra push to take risks and create something unique, What Do You Do With a Chance? is the perfect place to start.
Read it with your family or class and get creative with it!
You never know what you can create when you take a chance; seize the day, and don't let any opportunity pass you by!
Make your mark on the world through your creativity - something greater awaits!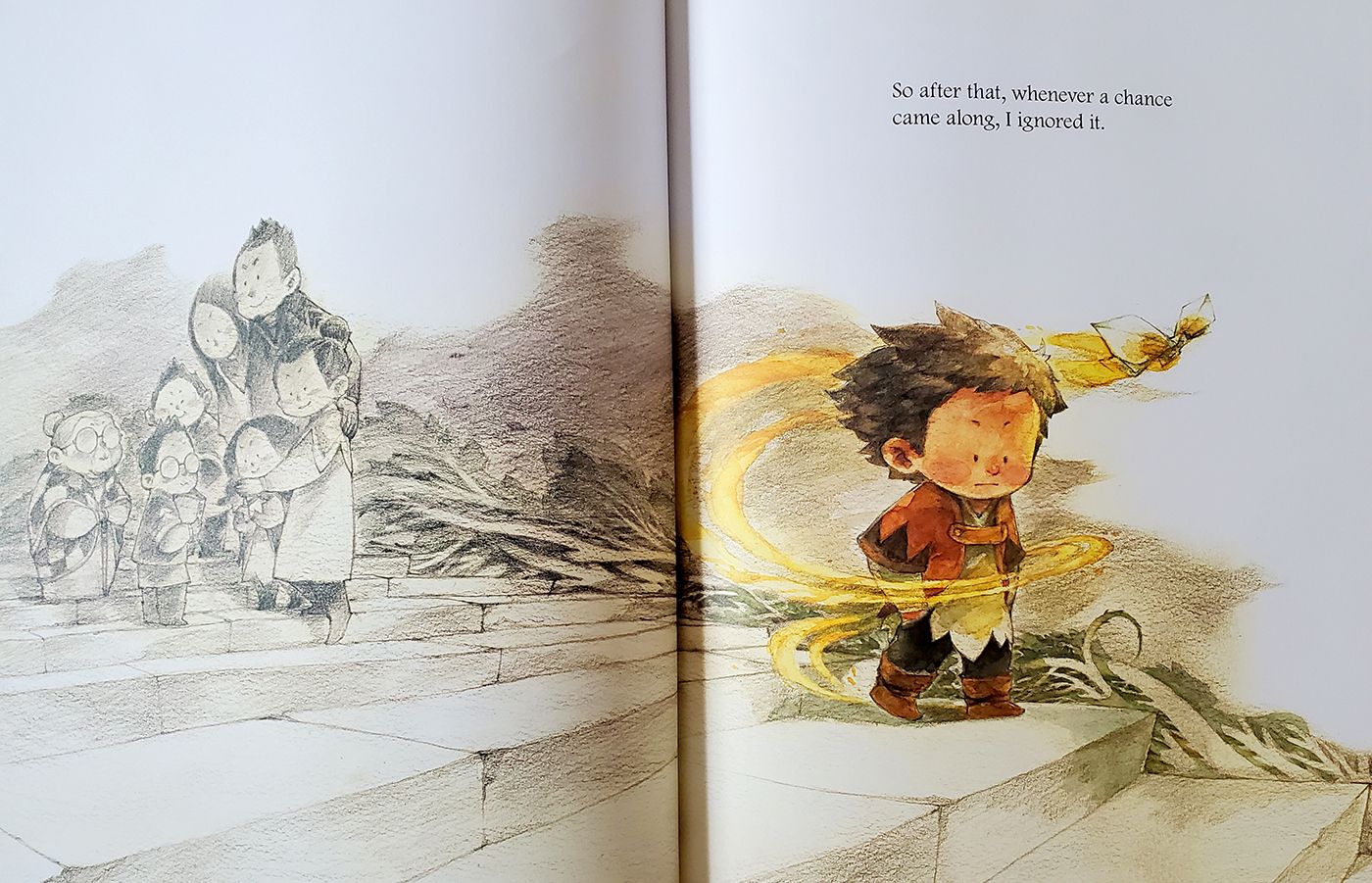 Seize Chances & Unleash Your Creative Potential
Kobi Yamada and Mae Besom's What Do You Do With a Chance? has considerably influenced on art and creativity as a catalyst for creativity, a tool for teaching, and a beacon of inspiration all around the art world.
It captures the essence of taking risks and pushing your boundaries to create something new and unique.
It's a powerful tool for promoting creativity, encouraging personal growth, and teaching valuable life lessons, and its impact on the arts and education underscores the importance and potential of children's literature in shaping young minds.
At its core, What Do You Do With a Chance? is a story about courage and creativity.
The protagonist must overcome fear and insecurity to pursue their dreams and achieve success.
It's a powerful reminder that we all have the creative potential within us to create something beautiful and extraordinary when we take chances.
The story is relatable for artists of all skill levels and is a great reminder that we should embrace the creative process rather than fear it.
The impact of the book has spread far beyond young children and has become an essential source of inspiration for the creative community at large.
Whether you're an artist wrestling with a blank canvas, a writer staring down a blinking cursor, or a teacher striving to inspire your students, the lessons that can be learned from this beautifully illustrated children's book are endless, and we highly recommend it to anyone looking to expand their creative horizons.
Remember the golden leaf of opportunity, and don't let it fly by—seize it!
So, next time you're looking for a burst of creative motivation or just in need of some inspiration to get your creative juices flowing, think What Do You Do With A Chance? and take the chance!
You never know what wonders lie ahead.
Ready to create something remarkable?
Let's pick up this amazing book, seize the chance, unleash our creative potential, and find out what we can truly do!
Happy creating!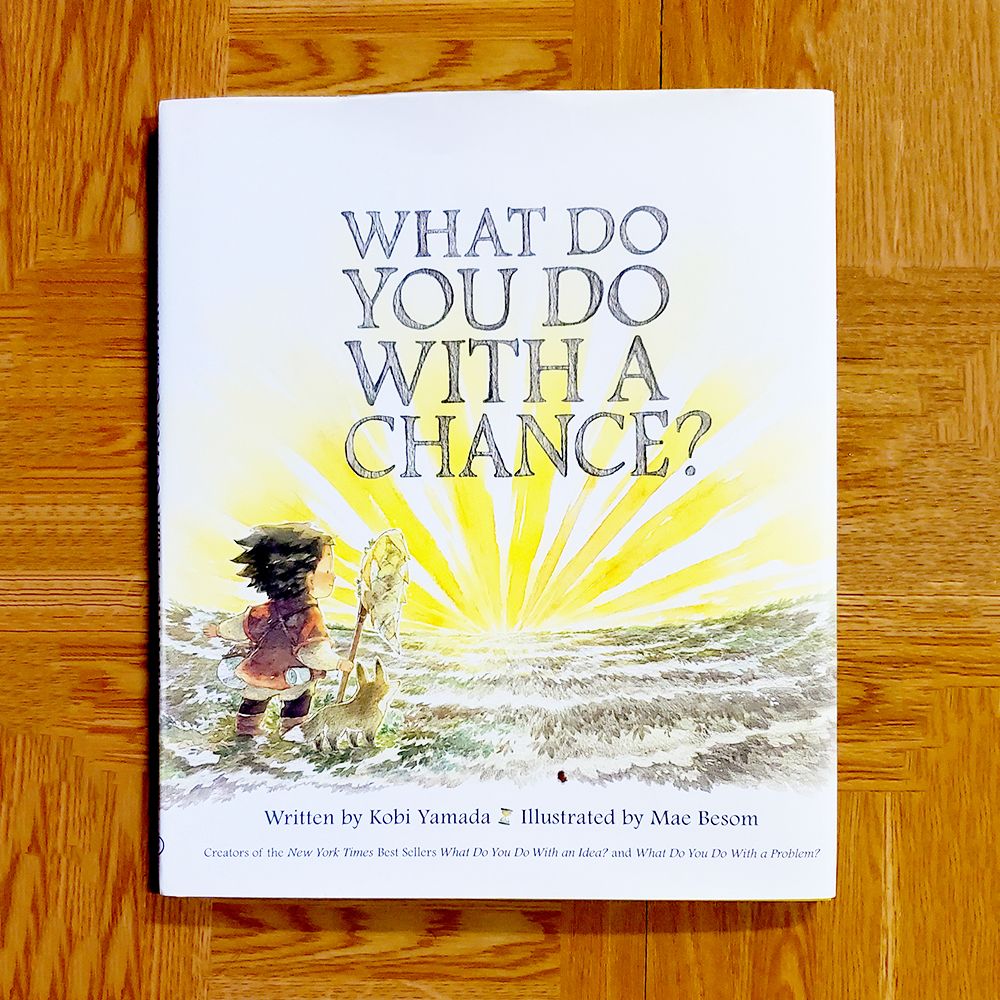 What Do You Do With a Chance?
Check Price on Amazon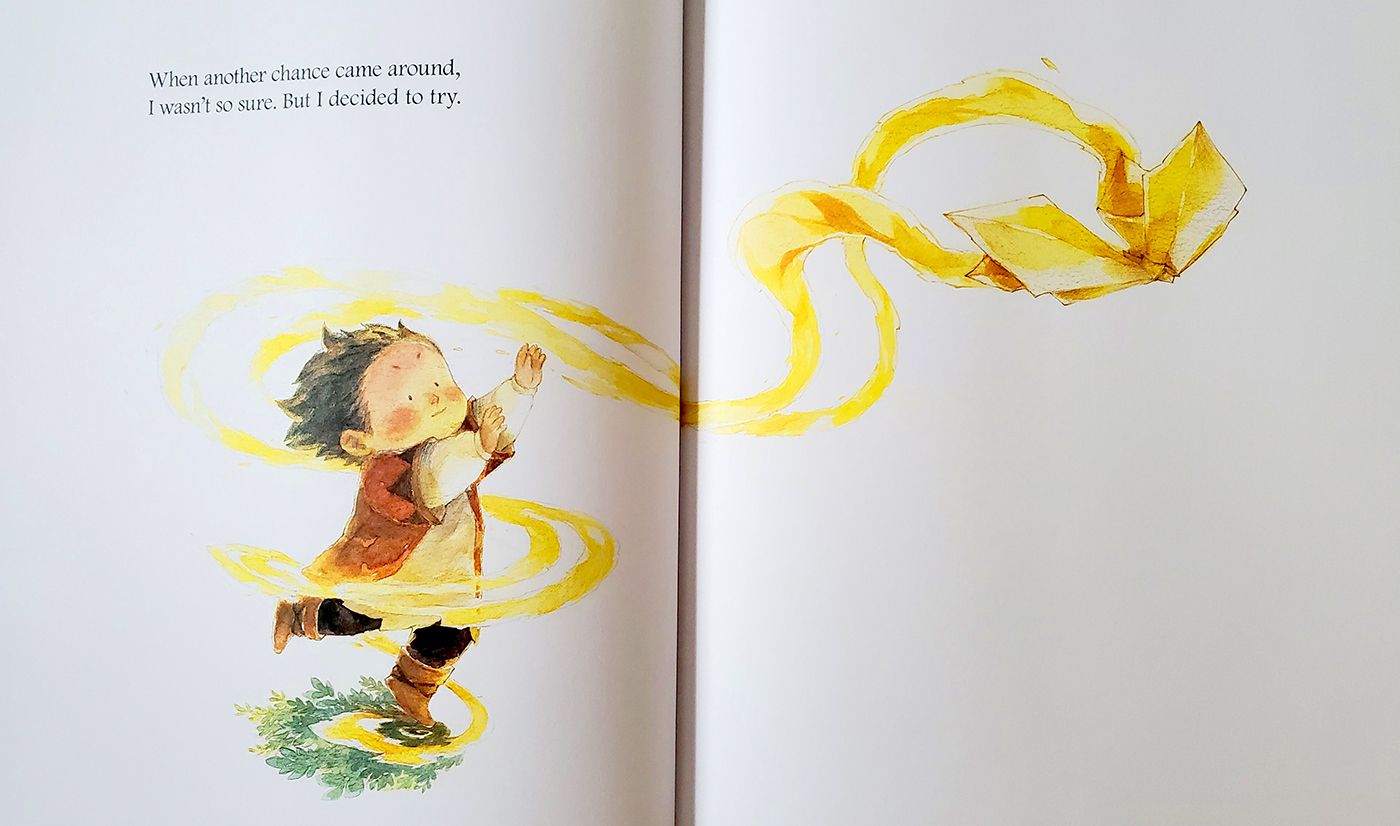 Ready to dive into this phenomenal read? Check out A Really Good Reading Nook's read aloud!
Looking to get creative and inspired with some awesome books?
Check out some of our other articles: