Giving a handmade baby blanket as a gift is one of the most thoughtful things you can do.
Not only is it a gesture that shows how much you care, but it's also a practical present that the new parents can use for years to come.
After all, this blanket can become a family heirloom, something to be passed down from generation to generation.
But where do you start?
With so many yarn options on the market, it can be overwhelming trying to choose the right one.
But don't worry, we're here to help.
When choosing yarn for a baby blanket, it's important to select the right type that will be soft and durable enough for little ones.
Keep reading to learn more about what to consider when selecting baby blanket yarn for your knitting and crochet projects.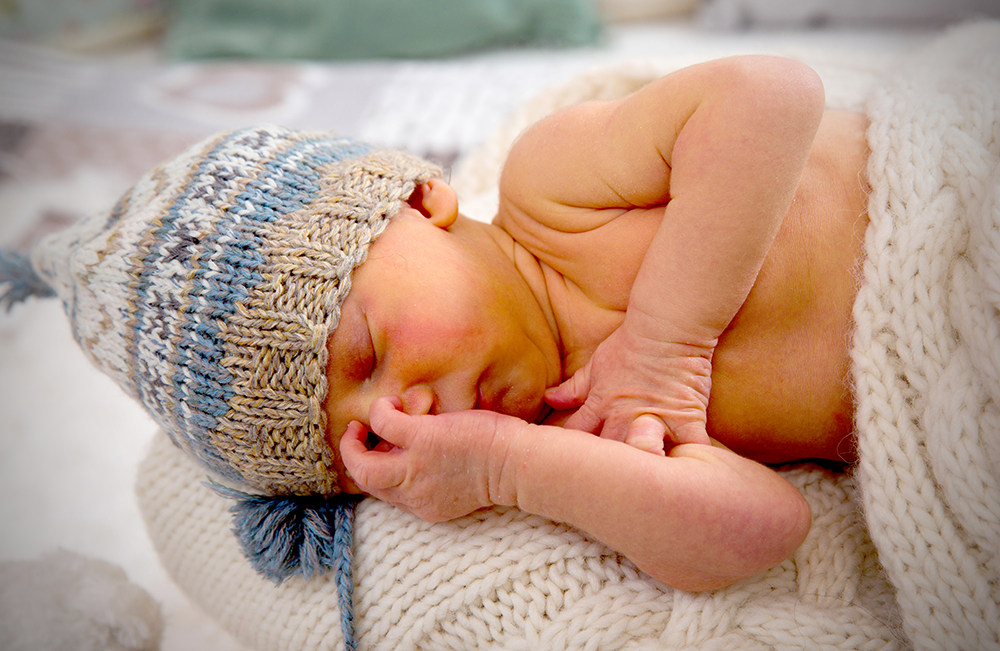 Finding the Right Baby Yarn
Most yarns will produce beautiful blankets, but you'll want to best for your little one.
When choosing the right yarn for your baby blanket, there are several factors to consider to keep a baby's sensitive skin happy.
Yarn weight, yarn material, color, length, care instructions, and budget are all important things to take into account.
These factors will help you decide what type of yarn is best suited for your baby blanket.
Many knitters and crocheters enjoy using Bernat baby blanket yarn, while others enjoy a chenille style yarn.
Whichever yarn you choose to add to your art supplies, find a perfect, versatile yarn that matches your needs.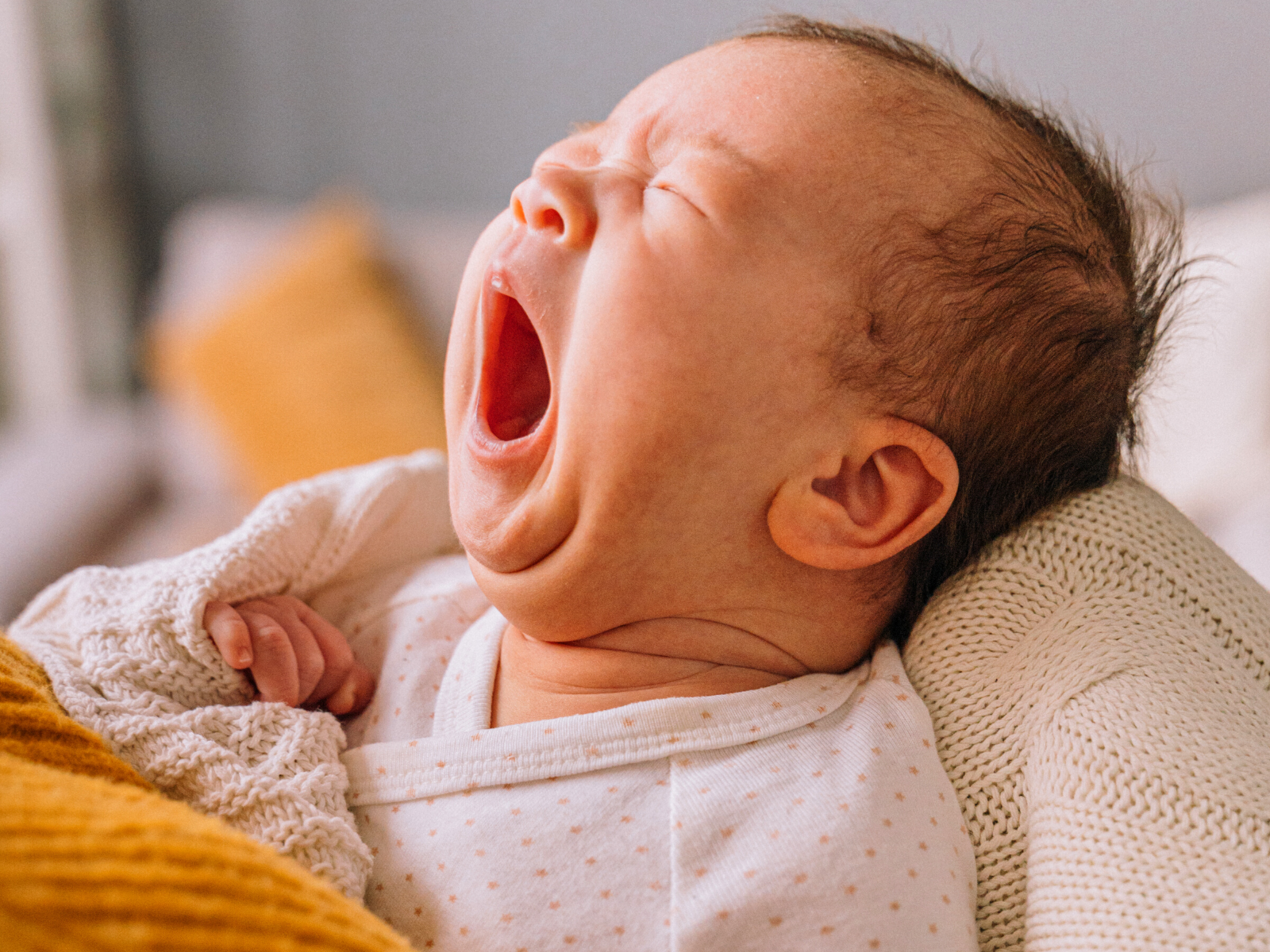 Yarn Weight
Yarn weight is one of the most important decisions you'll make when shopping for yarn.
Yarn is typically categorized by weight, which is determined by the thickness of the yarn strand.
Yarn weights range from 0 (also known as lace weight) to 6 (super bulky weight yarn).
The thicker the strand, the heavier the yarn.
And the heavier the yarn, the warmer the blanket will be.
So, if you're looking for a cozy blanket for those cold weather and winter nights, you'll want to choose a heavier yarn.
Conversely, if you're looking for a light and airy blanket for summertime, you'll want to choose a lighter yarn.
For baby blankets, we recommend using a worsted weight or even an aran/heavy worsted yarn as these provide the perfect balance between warmth and softness.
When you pick your yarn weight, consider your knitting needle/crochet gauge to ensure you have the right fit for your tools, like a crochet hook.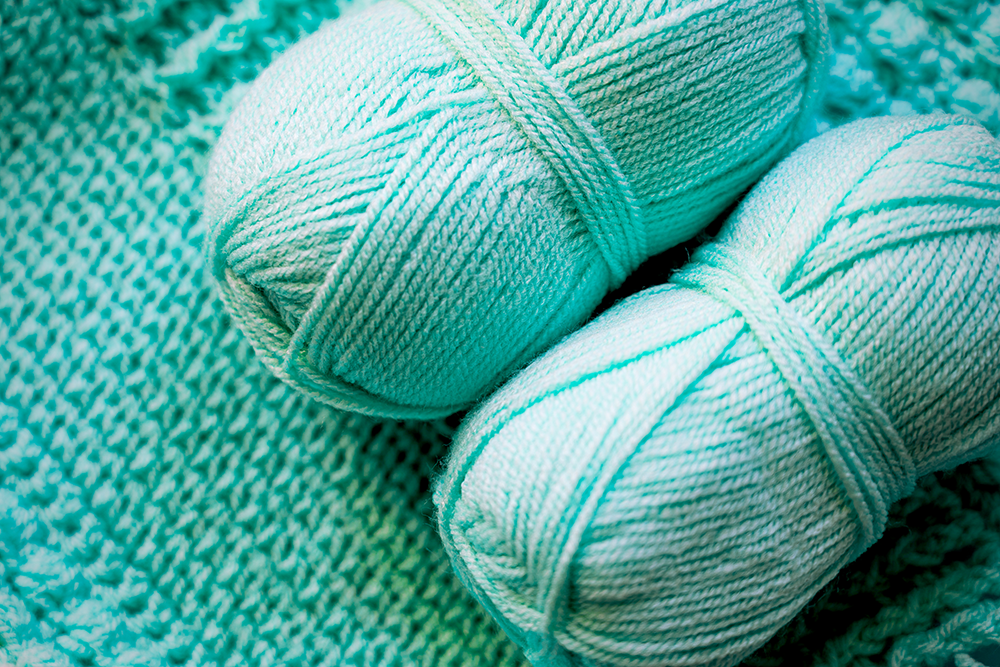 Yarn Material
Next, you'll want to consider the material of your yarn.
There are a variety of different materials to choose from such as cotton, wool, acrylic, bamboo, and even eco-friendly yarn.
The options are endless, but what's important is that you choose a material that's soft and gentle on baby's skin.
Babies love luxuriously soft yarns, and Bernat baby yarns are some of their favorites.
After all, this is going to be their go-to snuggle buddy, so you want it to be as comfortable as possible.
Cotton yarn is a great choice for baby blankets because it's soft, breathable, and machine-washable.
Wool is another great option as it provides warmth and coziness without being too bulky or itchy.
It's also naturally resistant to dirt, so parents will appreciate the low-maintenance factor.
Another thing to keep in mind is how easily the material will absorb stains and hold onto odors—two things that are practically unavoidable with babies.
In general, natural fibers like wool and cotton are better at absorbing stains and odors than synthetic fibers like acrylic and polyester.
But they also tend to be more expensive.
So, it's really up to you what material you want to use for your new baby blanket.
Just make sure it's soft, and you baby will absolutely love it!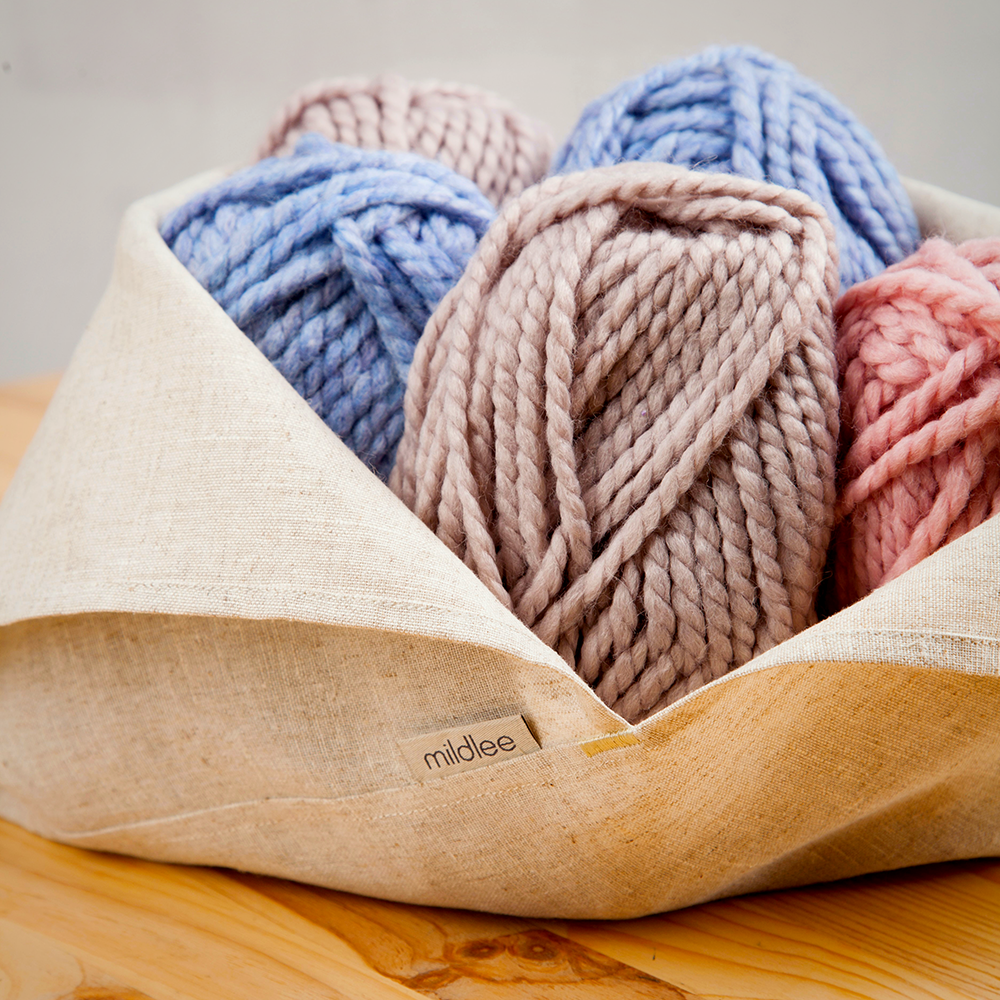 Yarn Color
It's also important to factor in color.
Do you want your baby blanket to be neutral or brightly colored?
Do you want a solid color, a gradient, or a pattern?
The choice is entirely up to you.
If you're going with a dark color, you might want to consider using a different color for the border to help brighten it up.
Pastel colors are a popular color for baby blankets, but you can also choose bolder shades like yellow and blue.
There are a variety of patterns and templates online that you can use to get the perfect color combination for your baby blanket.
Just make sure it fits with the nursery's color scheme; the right color will vary from one to the next baby!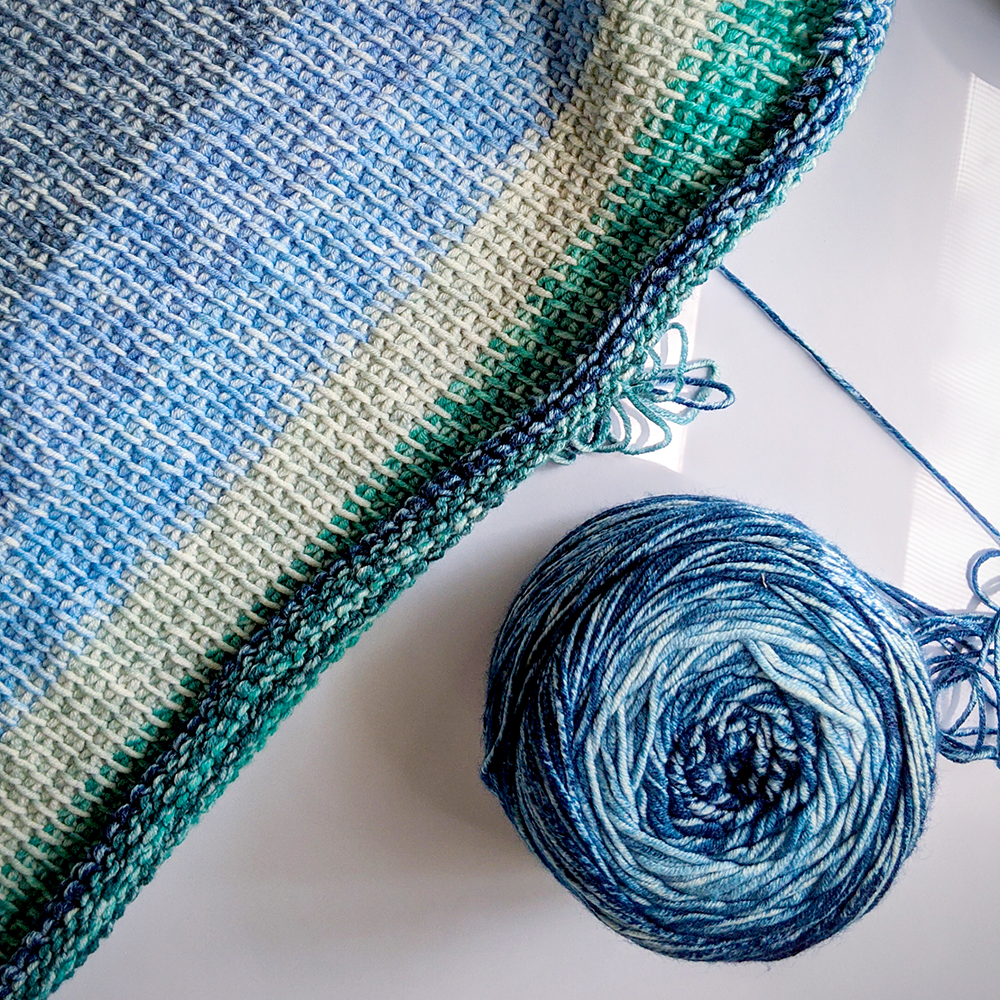 Skein Length
Another thing to consider is the length of the skein.
Most baby blankets are made with two to four skeins of yarn, depending on the size and pattern you're using as well as how thick the yarn is.
We recommend buying two to four skeins of the same dye lot (batch) to ensure that the color remains consistent throughout the entire blanket.
The length of each skein is important to consider, as most baby blankets need anywhere from 600-1000 yards of yarn.
To make sure you have enough, double-check the length of each skein and the amount of yarn you need for your pattern before making a purchase.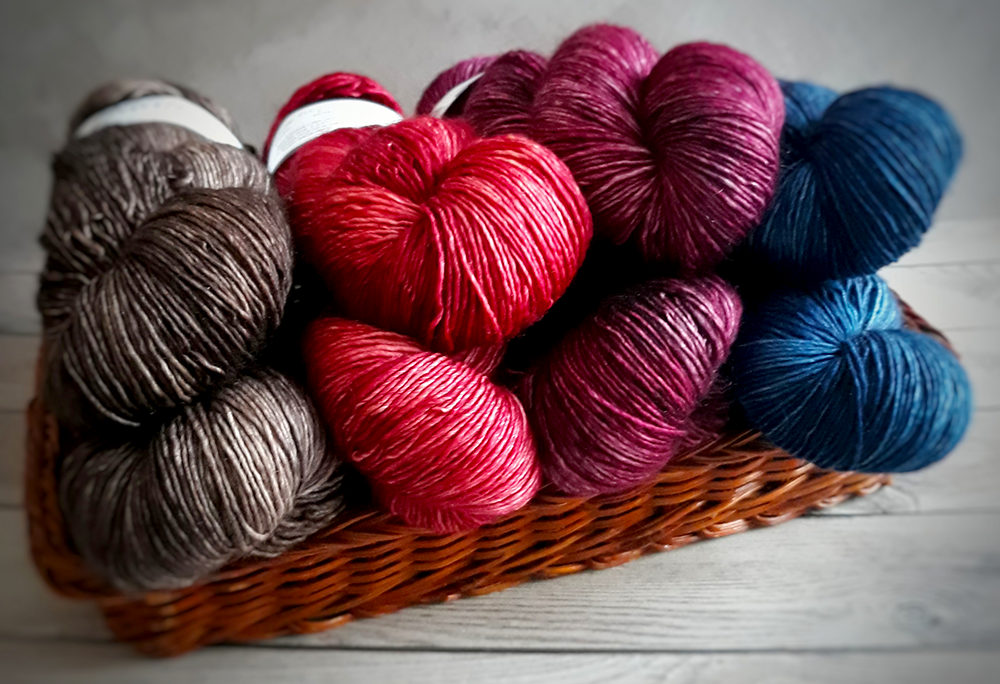 Yarn Care Instructions
Also, take note of the care instructions for your yarn.
Different types of yarn may require different care and cleaning techniques, so it's important to know how to properly care for your blanket.
For example, wool will require hand-washing and air-drying while you can machine wash acrylic yarns.
Check the label to make sure you're taking proper care of your baby blanket and its material!
The parents will appreciate the thought and effort you put into making the perfect blanket for their little one that can be machine-washed, and your efforts will be rewarded with lots of snuggles!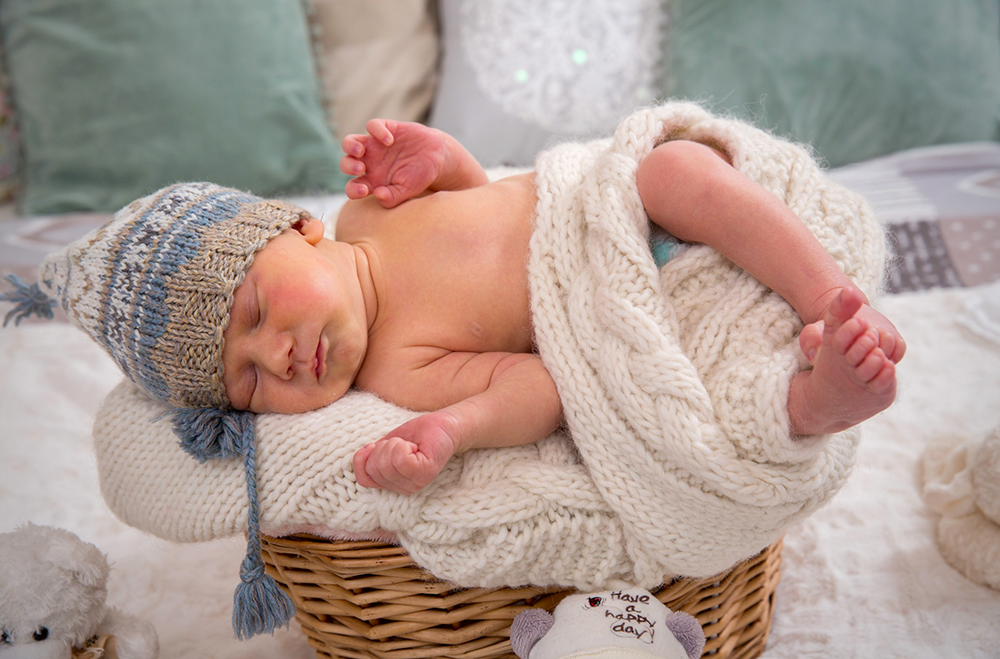 Budget
Last but not least, make sure to set a budget for your project.
Yarn can be expensive, depending on what you buy, so it's important to plan ahead and decide how much you're willing to spend.
You might even be able to find cheaper options on online websites like Amazon, Etsy, or eBay.
Just make sure to read the reviews before making a purchase so that you know what you're getting is high-quality.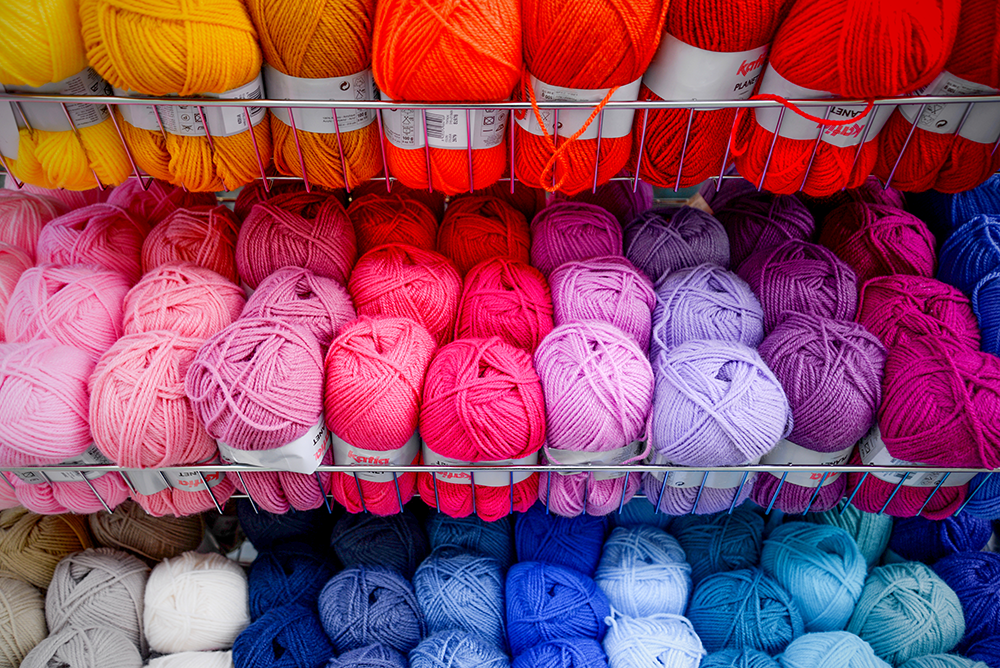 Creating the Perfect Baby Blanket
There's a lot to consider when picking yarn for your baby blanket, but don't let that overwhelm you.
At the end of the day, making a homemade baby blanket is easy and fun way to show your love for the newest addition to the family.
No matter what material or color you choose, the parents and baby will be sure to appreciate your effort!
With all these factors in mind, you should be able to choose the perfect yarn for your baby blanket.
Just remember: pick a material that's soft, consider the color, make sure it fits with your budget, and read the care instructions.
Take your time, do your research, and make sure you're getting exactly what you want for your special project.
And most importantly, have fun; after all, this is supposed to be enjoyable!
So, go ahead, get creative with your yarn choice and make the perfect baby blanket!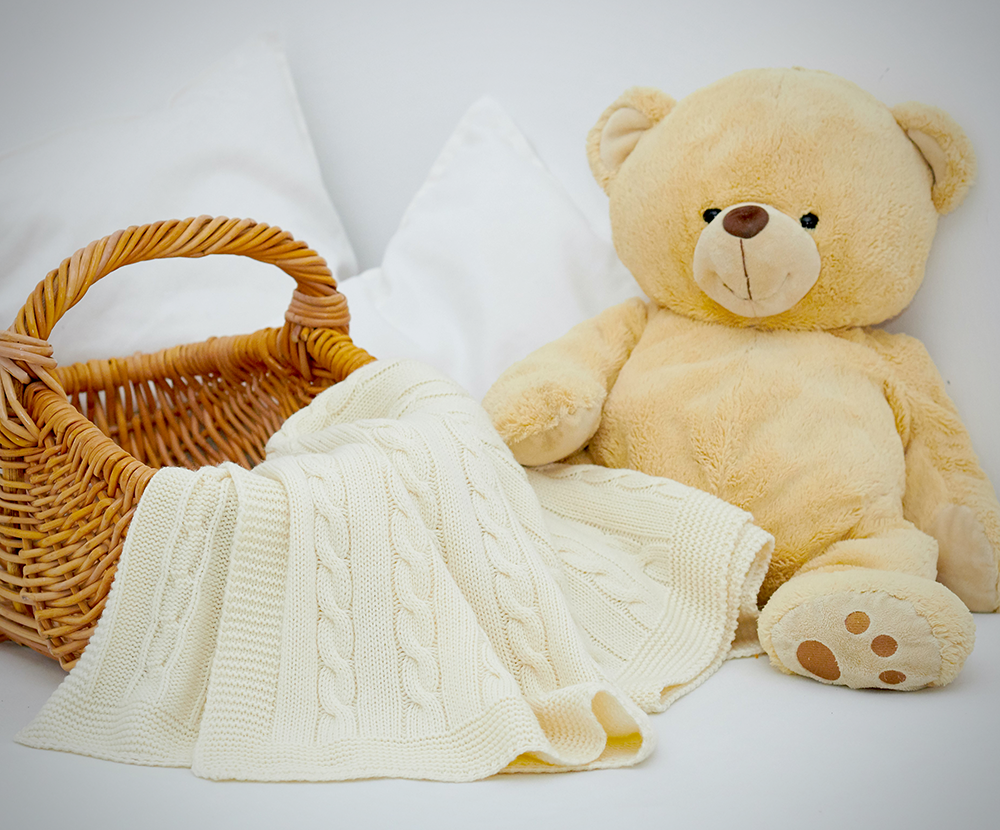 Eager for some awesome organic apparel for your little one? Head over to Best Value Reviews for the sweetest, organic newborn clothes!
Interested in learning how to crochet an easy baby blanket? Check out Crochet With Tiffany Hansen's video!
Want even more content about creativity and art?
Be sure to check out all of our creative chronicles!
Looking for more yarn?
Check out some of our other articles: