For creators, finding the perfect yarn is essential.
The right yarn can make or break a project.
With so many options on the market, it can be overwhelming to know where to start.
This blog post will provide an overview of the different types of yarn available and what to look for when choosing the right yarn for a project.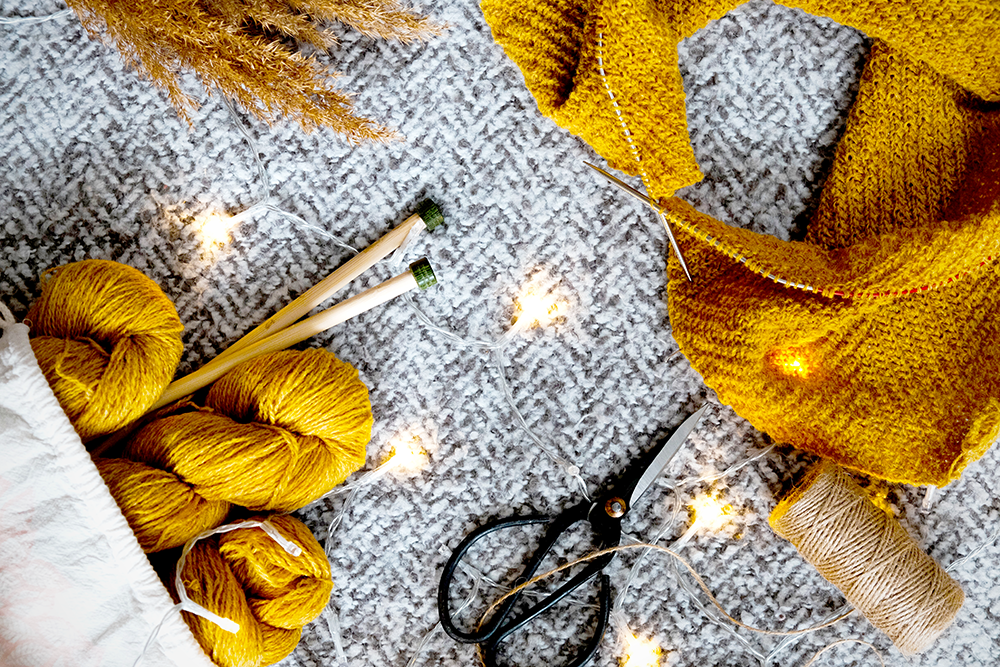 Types of Yarn
The first step in finding the perfect yarn is to determine what type of yarn you need.
There are four main types of yarn: acrylic, cotton, wool, and blends.
Acrylic yarn is made from synthetic fibers and is often less expensive than other types of yarn.
Cotton yarn is made from natural fibers and is absorbent, making it a good choice for projects that will be used in warm weather or around water.
Wool yarn is also made from natural fibers and has insulation properties, making it a good choice for winter garments or blankets.
Superwash wool is a popular type of wool yarn that has been treated to be machine washable.
Blends are made from a combination of synthetic and natural fibers and offer the benefits of both fibers.
There are plenty of other types of yarn materials, such as bamboo, cashmere, and alpaca yarn, but these four are the most common.
You can even find eco-friendly yarn if you're have strong concerns about environmental friendliness.
Different yarns work best for particular crochet and knitting patterns, so it's important to choose the right yarn type for the project.
For example, cotton yarn is not as elastic as wool yarn, so it might not work well for a garment that needs to stretch, such as a sweater.
Conversely, woolen spun yarn is not as durable as worsted spun yarn, so it might not be the best yarn choice for a project that will see a lot of wear and tear, like sock yarn would.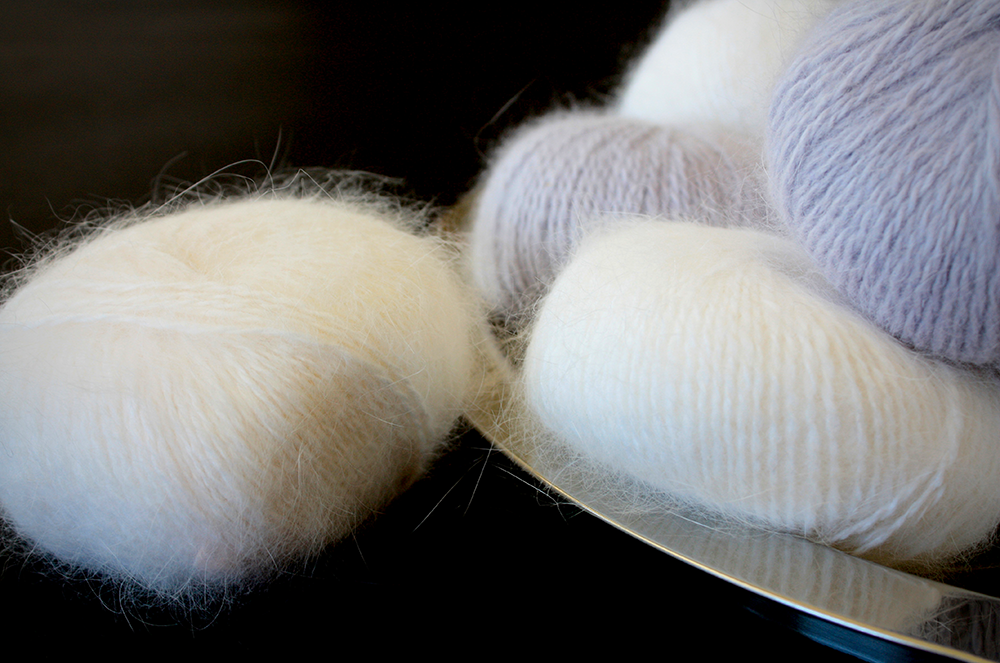 Yarn Weight
Once you have determined the type of yarn you need, the next step is to select the right weight.
Yarn weights are determined by the thickness of the individual strands of yarn and is classified by numbers 0-7, with 0 being the thinnest and 7 being the thickest.
The most common yarn is worsted weight yarn, which is classified as a 4.
Worsted spun yarn is versatile and can be used for a wide range of projects, from garments to home decor.
Worsted yarn is popular for baby blankets because it is not too bulky and can be easily machine washed and dried.
If you are looking for a knitting yarn that will give your project more drape, look for a lighter weight yarn, such as sport weight, DK, or lace weight.
For projects that need to be sturdy, such as bags or rugs, a thicker yarn, such as worsted or chunky, is a better choice.
The thicker the yarn, the more stitches per inch (SPI) it will have.
For example, larger, chunky yarns will have fewer SPI than a smaller yarn weight
The number of SPI will impact how dense and sturdy your final project will be.
The thickness of the yarn will affect the amount of time it takes to complete a project.
Thicker yarns will require less time to complete a project than thinner yarns.
Yarn weight is also impacted by stitch definition, drape, and how warm or heavy the finished project will be.
How much yarn you need depends on the size of the project and yarn weight of the skein, so be sure to check the label before purchasing.
For example, a skein of worsted weight yarn will have fewer yards than a skein of lace weight yarn.
The yarn weight you choose will depend on the project you are working on and your personal preferences.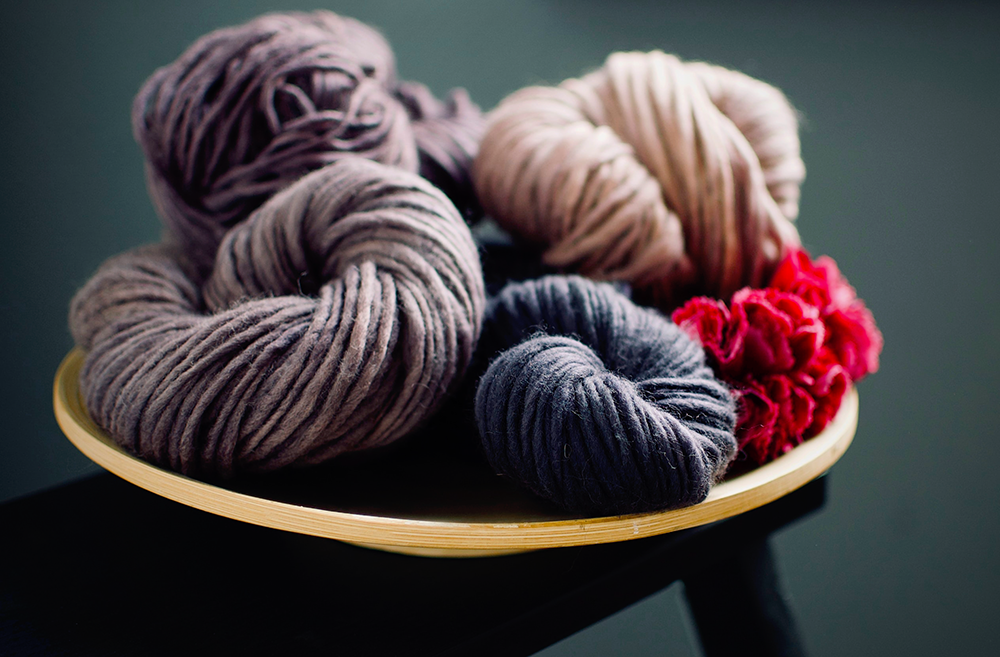 Yarn Colors
The last step in finding the perfect yarn is to select the right color.
With so many options available, this may seem like a daunting task.
The massive color selection makes it tempting to choose yarn based on aesthetics alone, but it is important to consider the function of the project as well.
As important as aesthetics are, they shouldn't trump function.
For example, baby clothes should be made with washable yarn in case of spills or accidents; it should also be soft and gentle on the skin.
The color selection for your project will also be determined by the type of yarn you choose.
For example, wool yarn is available in a limited number of colors because the natural color of the wool cannot be changed.
On the other hand, acrylic yarn is available in a wide range of colors because it is made from synthetic fibers.
There are a few things you can keep in mind to help narrow down your choices.
First, think about what colors will complement the project you are working on.
Second, consider what colors you personally like and feel comfortable working with.
And lastly, don't be afraid to experiment!
Trying new things is half the fun of being an artist!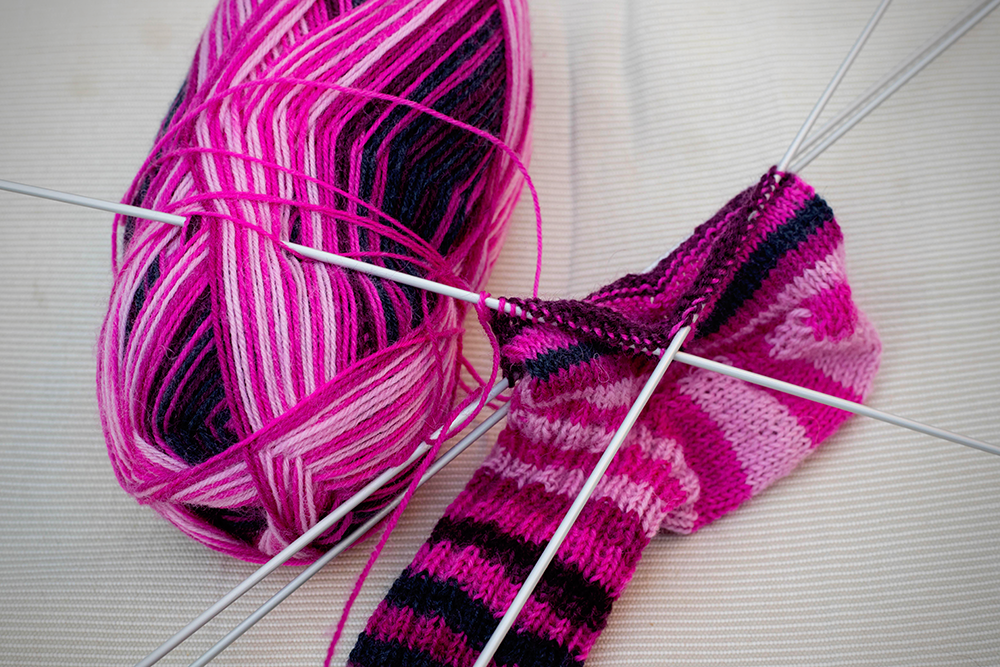 Choosing Your New Yarn
Finding the perfect yarn for a project can seem daunting, but it doesn't have to be!
By keeping these three things in mind—type of yarn, weight, and color—you'll be sure to find a yarn that's just right for your next project, regardless of whether you want to create some awesome new clothes, fun amigurumi, or great dish cloths!
So, go forth and start creating!
The possibilities are endless!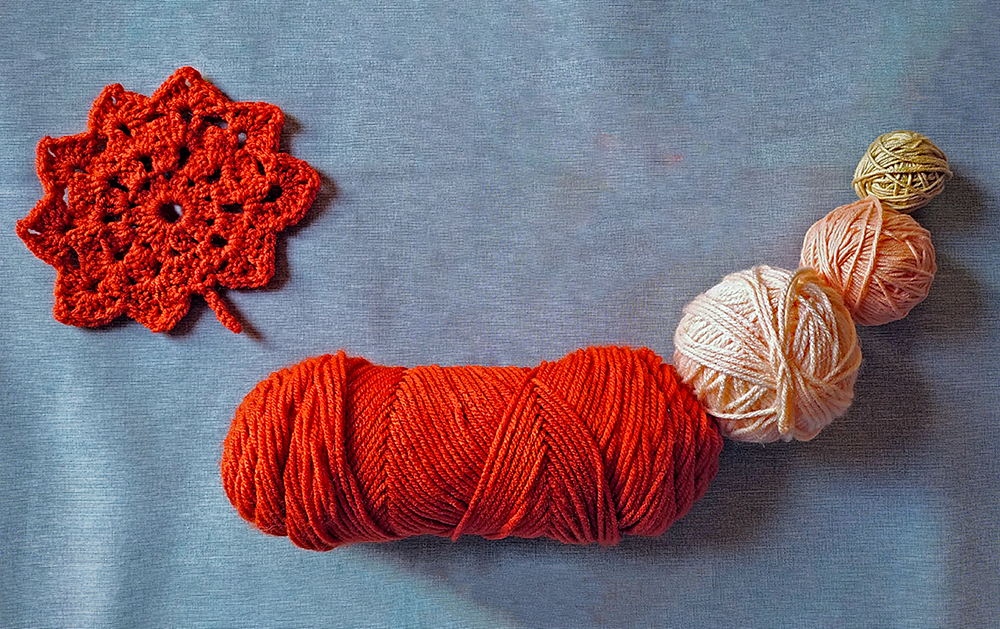 Want to learn more about finding the perfect yarn? Check out Let's Get Knit Faced's video!
Looking for more yarn?
Check out some of our other articles: