Looking for a way to explore the depths of imagination?
Arts, crafts, and creativity are the heart and soul of our existence, as they enable self-expression, foster connections, and serve as problem-solving tools.
But have you ever considered how children's literature can be the catalyst for unlocking our artistic abilities?
In a world where creativity often takes a backseat to conventionality, Michael Hall's Frankencrayon stands out as a beacon of inspiration for young creators.
This isn't just another children's book; it's a massive, vibrant and exciting journey of discovery into the possibilities of creativity.
In this article, we will delve into the world of Frankencrayon and explore how this book inspires its young readers to unleash their creativity and color outside the lines!
On the surface, Frankencrayon might look like a fun tale about colorful crayons, but don't be deceived by its playful illustrations and cheeky humor.
This book is a masterstroke on the canvas of creativity that has left a vibrant mark on the world of art and young creators.
Give a rallying cry for the imaginative spirit, a call to arms for creative minds, and a testament to the transformative power of art as Frankencrayon is a must-have read for young creators everywhere!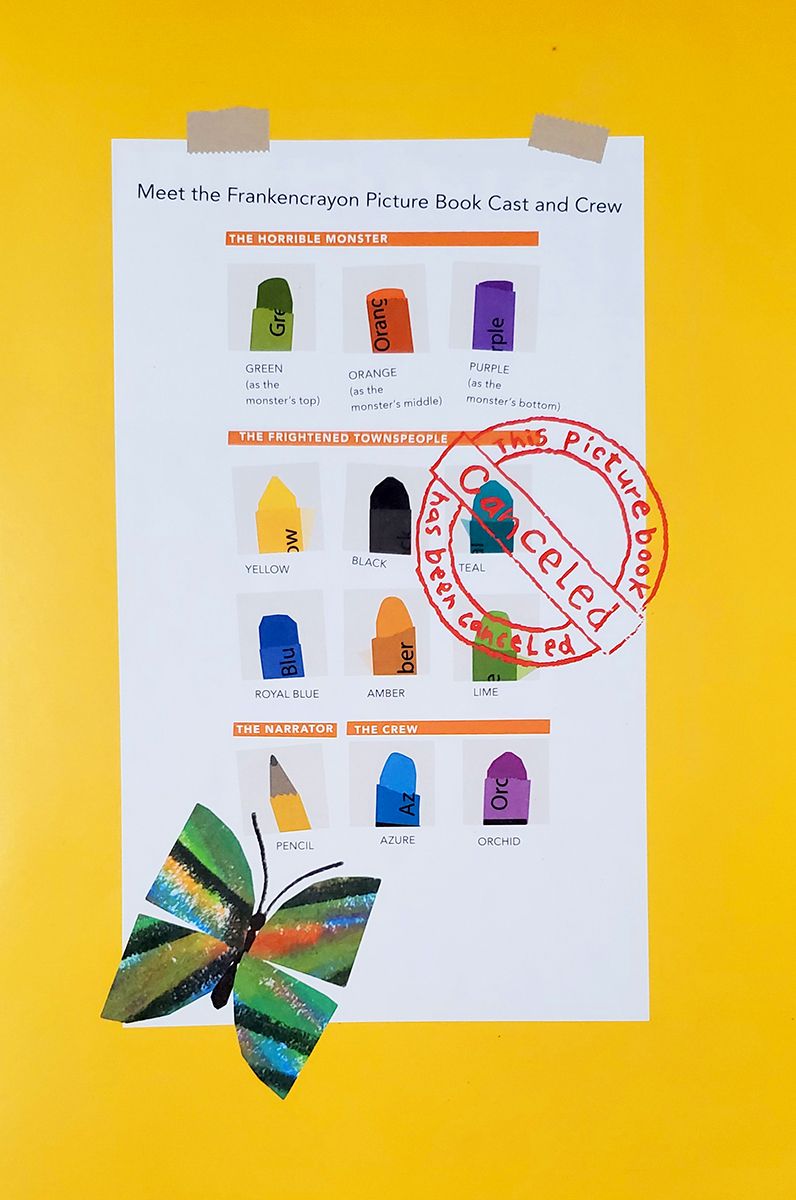 A Riot of Colors and Ideas
Michael Hall breaks borders and has created an entire universe that offers kids endless opportunities to explore their imagination.
The bold artwork, full of bright colors and delightful crayon characters, set the stage for a romp through an imaginative world.
This unique and powerful book illustrated by Michael Hall is a funny and colorful companion for children, taking a unique spin on children's picture books.
In this delightfully creative book, cut paper collage creates a visual feast, causing the crayons have come alive and they are ready to explore!
Frankencrayon invites readers to take part in an adventure unlike any other; the picture book is inspired by plays, having a picture book cast and crew, such as the Horrible Monster, frightened townspeople, and narrator.
The story starts off being "officially canceled," much to the dismay of the cast of crayons playing the parts.
However, with the help of the narrator, they persevere and create their own story.
The journey that follows is both thrilling and inspiring as the characters bring life to the pages with crayon drawings.
An unexpected turn of events leads to the lights going out and a horrendous scribble makes an appearance.
The crayons attempt to clean up the mess, but then disaster strikes as the scribble just continues to grow out of control.
The narrator pencil tries to keep the book's tale going but struggles as the story falls apart.
The scribble even turns into a monster!
Positively reviewed by School Library Journal, the storytelling of Frankencrayon can be thought-provoking for young readers.
Through this story, Michael Hall celebrates the power of creativity and encourages children to explore and express themselves.
He wants them to know that anything is possible if they put their minds to it and that it's ok to be "messy" when creating.
Although the story focuses on the crayons' adventures, at its core, the message is one of optimism and positive self-expression.
By the end, everyone learns an important lesson about believing in yourself and even messy scribbles can be lovely art and provides inspiration for all those who dare to dream and create.
This story may seem simple, but it carries a profound message about creativity, acceptance, and the power of imagination.
It inspires readers of all ages to embrace their unique talents, and to use their creativity to make something new and beautiful.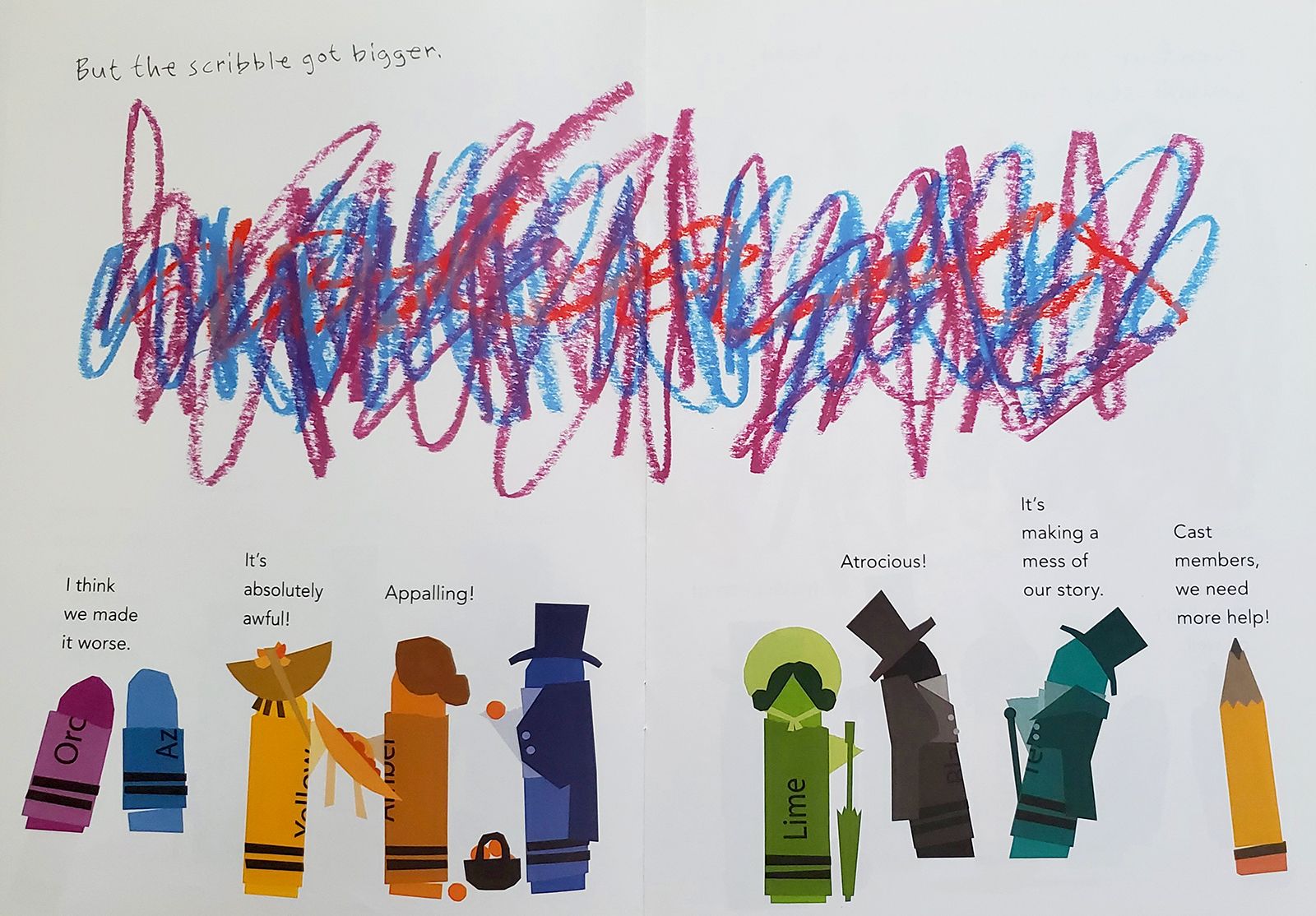 A Colorful Catalyst for Creativity
Michael Hall, the New York Times bestselling author, has an uncanny knack for crafting stories that strike a chord with audiences, both young and old, such as Red: A Crayon's Story.
Frankencrayon is no exception with its bright, cut paper crayons that stand out from the crowd and its hilarious plot.
This book is a testament to the power of art and creativity, urging us to break out of our comfort zones and color outside the lines.
Through his crayon stories, Hall has created a vibrant world for young readers to explore and express themselves where ingenuity and surprise rule.
This thrilling tale encourages them to unleash their imagination and to believe in themselves no matter what.
Frankencrayon has influenced young creators to find their voice.
Many aspiring writers and artists feel unsure of themselves at first, afraid of making mistakes or being judged.
But Michael Hall's book shows that it's okay to be imperfect and that mistakes can lead to unexpected greatness.
By using crayons as a metaphor for art, the book encourages readers to experiment, take risks, and embrace their own style.
This message is often cited as a major reason why Frankencrayon has been so successful in helping young creators find their artistic voice.
A testament to the power of art and creativity, teaching us that it's okay to color outside the lines, Frankencrayon is sure to be a favorite for years to come, inspiring a whole new generation of creators.
So go ahead, flex your creative muscles and bring Frankencrayon to life today!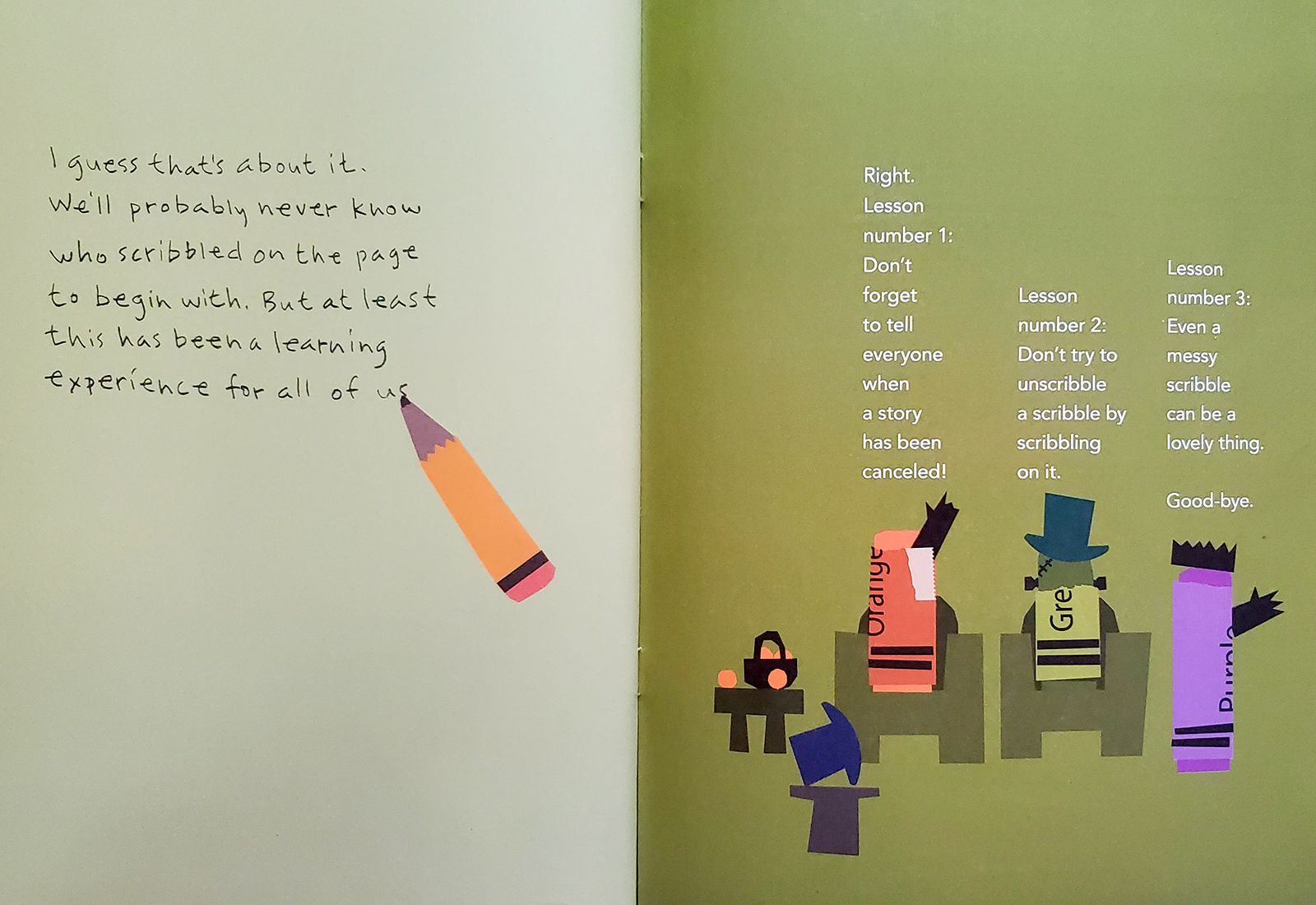 Redrawing the Lines of Art Education
This crayon's story written by Michael Hall is more than just a whimsical tale for children; it serves as an important reminder of the importance of art in education.
In classrooms across the globe, educators are using this book as a tool to inspire young minds to embrace their unique creative instincts.
The book gives teachers the opportunity to introduce their students to a world of creativity, opening them up to new possibilities and inspiring them to find their own voice.
Frankencrayon has become an invaluable resource for art teachers, providing them with a way to engage and motivate their students.
In a cultural climate where the arts are often sidelined, Frankencrayon is making a compelling case for their importance.
The book challenges narrow and prescriptive definitions of art, inviting readers to see beauty in unexpected places and to redefine what it means to be an artist.
Educators worldwide are using Frankencrayon to inspire a more inclusive, exploratory approach to art education where students are learning that there's no 'right' way to create art.
Instead, they're encouraged to embrace their unique styles and ideas, fostering a culture of creativity and innovation.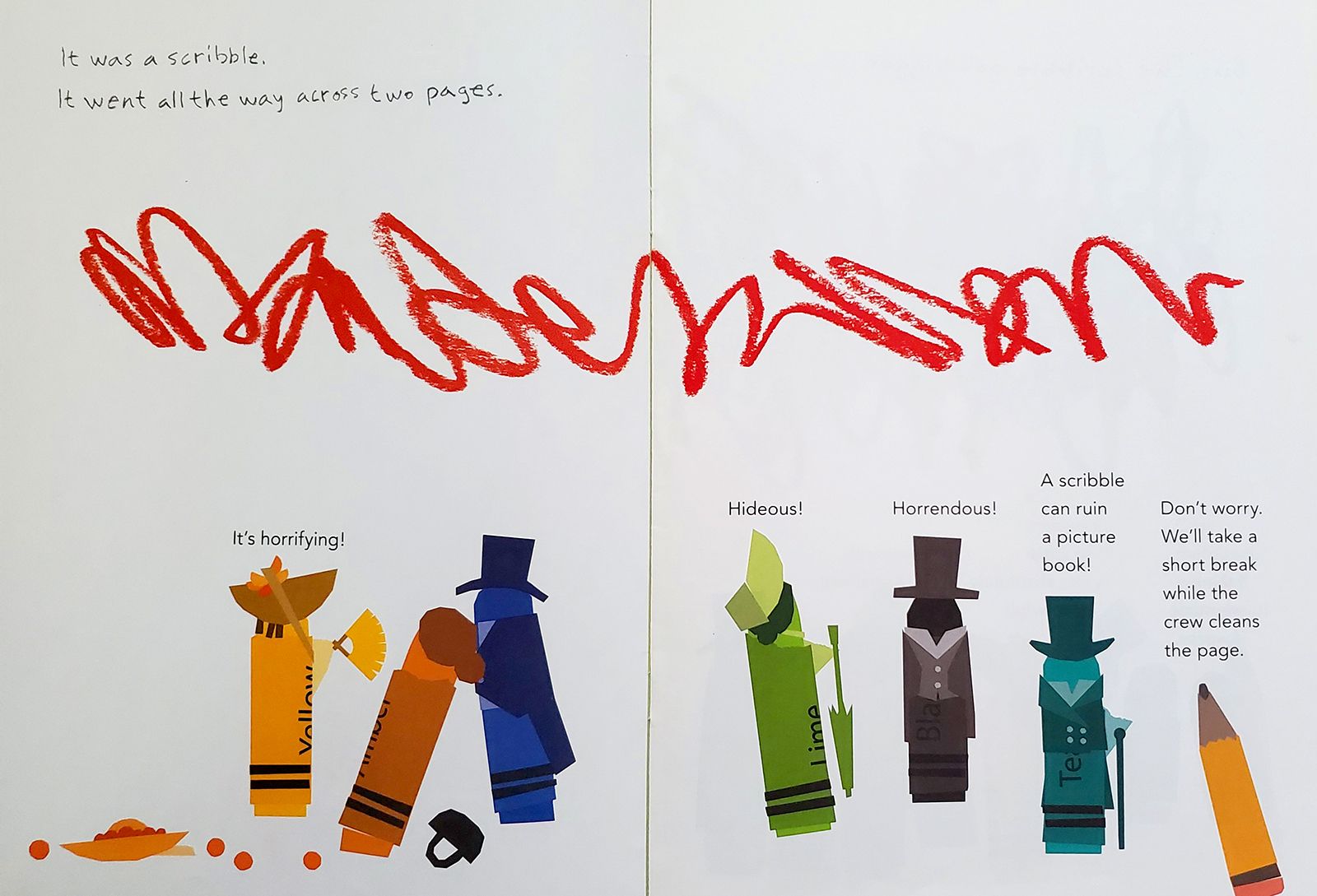 Sketching a New Era in Children's Literature
This book's ingenious storytelling and plot twists have earned it a place in the hearts of readers everywhere.
Michael Hall has crafted an imaginative masterpiece that captivates its audience and pushes the boundaries of what it means to be a children's picture book.
Hall's genius application of clever style, vibrant art, monster movie references, and a meaningful message makes Frankencrayon an incredible read for children of all ages.
An inventive and innovative take on the genre that celebrate creativity and challenges readers to explore the depths of their imagination, this crayon story belongs in the pantheon of great children's literature.
Its engaging narrative, vivid illustrations, and universal message have made it a beloved classic among kids and adults alike.
Moreover, it has served as a catalyst for other authors and illustrators to explore similar themes and ideas, resulting in a wave of new works that celebrate diversity, creativity, and imagination.
This book's influence has been felt far and wide, from inspiring young creators to helping art classes become more inclusive and inspiring a new wave of art-focused literature.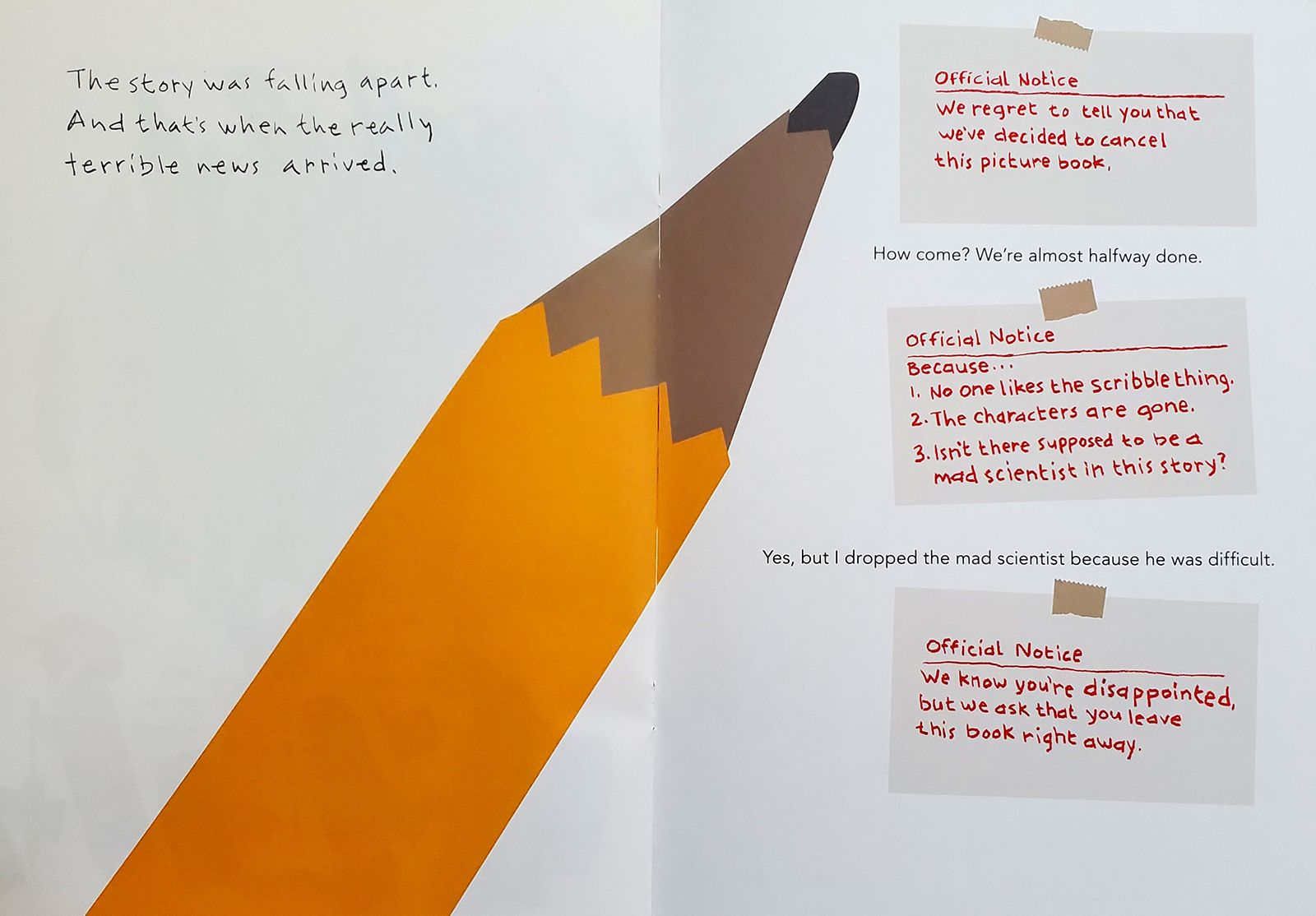 The Lasting Impact of Frankencrayon
While the pages of Frankencrayon may be filled with whimsical illustrations and playful prose, its impact extends far beyond its covers.
By celebrating individuality and creativity, the book is challenging societal norms and transforming the way we perceive art.
It's inspiring young creators to challenge the status quo, to color outside the lines, and to boldly express their unique perspectives.
And in doing so, it's cultivating a generation of thinkers, dreamers, and most importantly, doers, who believe in the power of creativity.
In a world that often feels black and white, Frankencrayon is a riotous explosion of color, proving that when it comes to creativity, the possibilities are as limitless as the hues in a box of crayons.
Hall's tale elevates Frankencrayon to the status of a timeless masterpiece, and its impact is certain to be felt for generations to come; it is without doubt an incredibly influential book of our time, and its impact will surely be felt for years to come.
This story is an ode to art and creativity, a reminder of the power they hold in our lives.
It's an invitation to explore our imaginations, and an inspiring call for young creators everywhere to color outside the lines.
Michael Hall has celebrated creativity in a way that few authors have done before, and his groundbreaking work is sure to inspire generations of readers!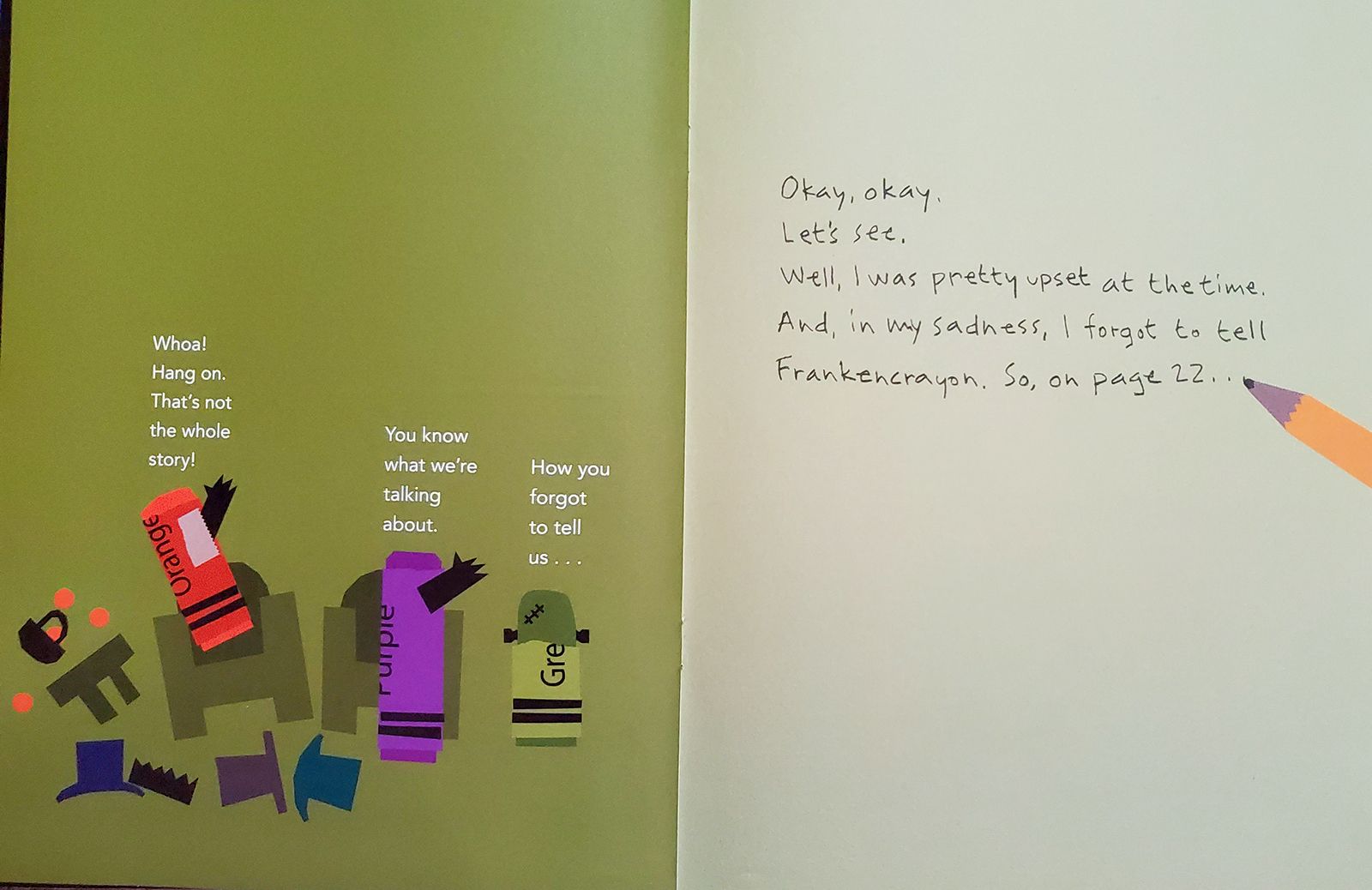 Unleashing Your Creative Mad Scientist
Frankencrayon by Michael Hall isn't just a book; it's a vibrant journey of discovery that celebrates the power of art and creativity.
Its message of inclusivity, creativity, and acceptance has inspired young creators from all walks of life to find their voice and embrace their unique talents.
Moreover, its influence extends beyond just individual readers, serving as a catalyst for a new wave of children's literature that celebrates diversity, creativity, and imagination.
No matter what your age or experience, this book will give you the inspiration and confidence to make something new and beautiful.
Whether it's inspiring artists to push boundaries, encouraging educators to think outside the box, or redefining children's literature, this book is making a mark that won't easily be erased.
The next time you find yourself stuck in a creative rut, remember Frankencrayon.
Break those borders, color outside the lines, and most importantly, never be afraid to make your mark.
After all, as Frankencrayon shows us, the world is but a canvas to our imagination.
So, if you're an artist, writer, or anyone who values creativity, pick up a copy of Frankencrayon and see where your imagination takes you!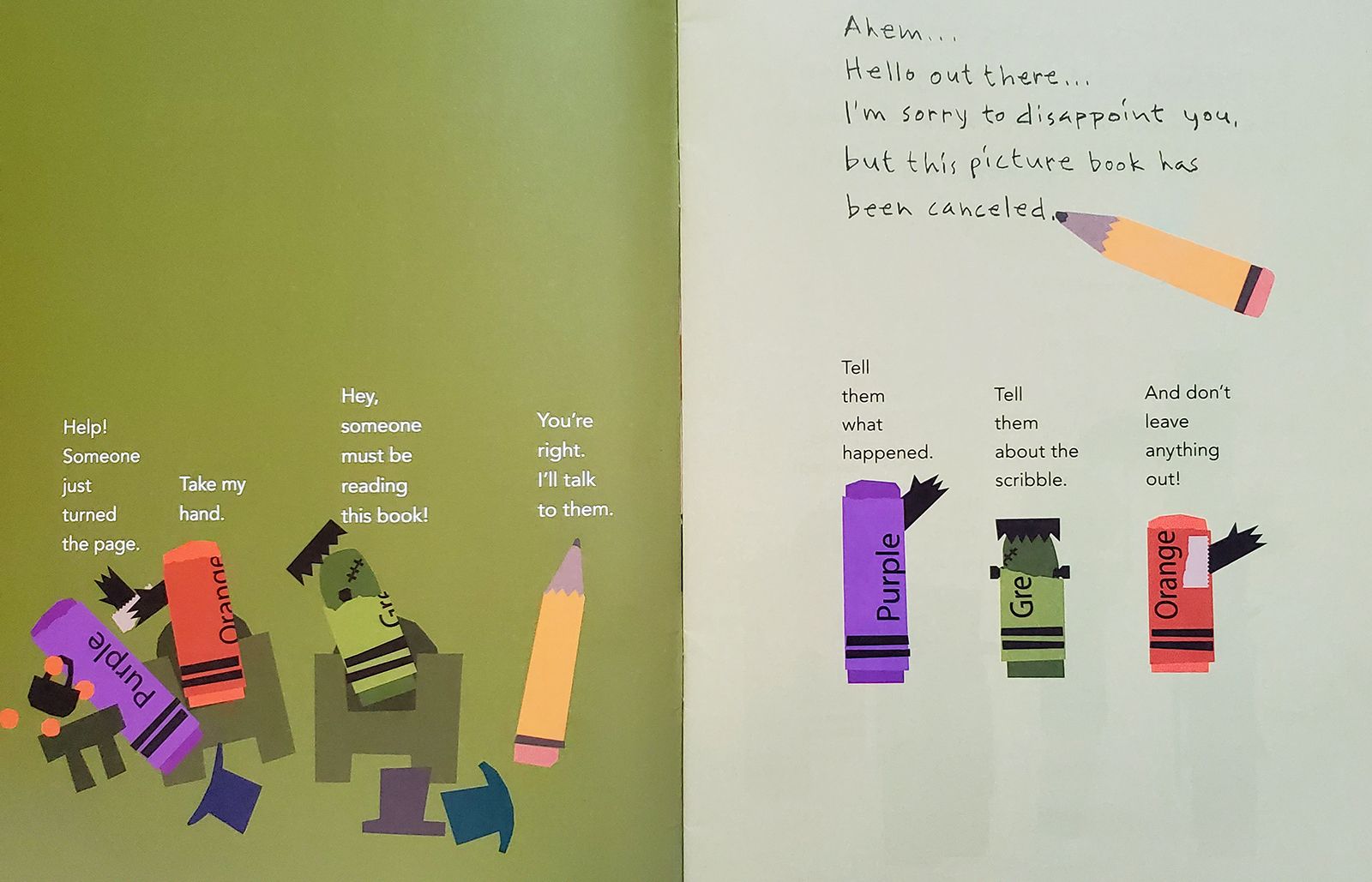 Ready to get a taste of this awesome story for yourself? Check out Crom Stories' read aloud!
Want even more content about creativity and art?
Be sure to check out all of our creative chronicles!
Looking to get creative and inspired with some awesome books?
Check out some of our other articles: