Do you feel inspired to express your creative side but don't know where to start?
Macramé might just be the perfect place for you.
If you've been scrolling through social media recently, chances are you've seen them: beautiful pieces of art created by knotting and weaving rope.
Not only is it a stunning way to create works of art, but it's also an incredibly relaxing hobby as well.
Welcome to the wonderful world of macramé!
This traditional art form has made a comeback in recent years, and with good reason – it's an approachable way to unearth your inner artist while creating something beautiful and unique.
Whether you're looking for an unusual home décor piece or a thoughtful handmade gift, the intricate knots of macramé can be tailored to suit almost any situation.
Join us as we jump into this vibrant craft and explore how anyone can learn the basics of macramé in no time!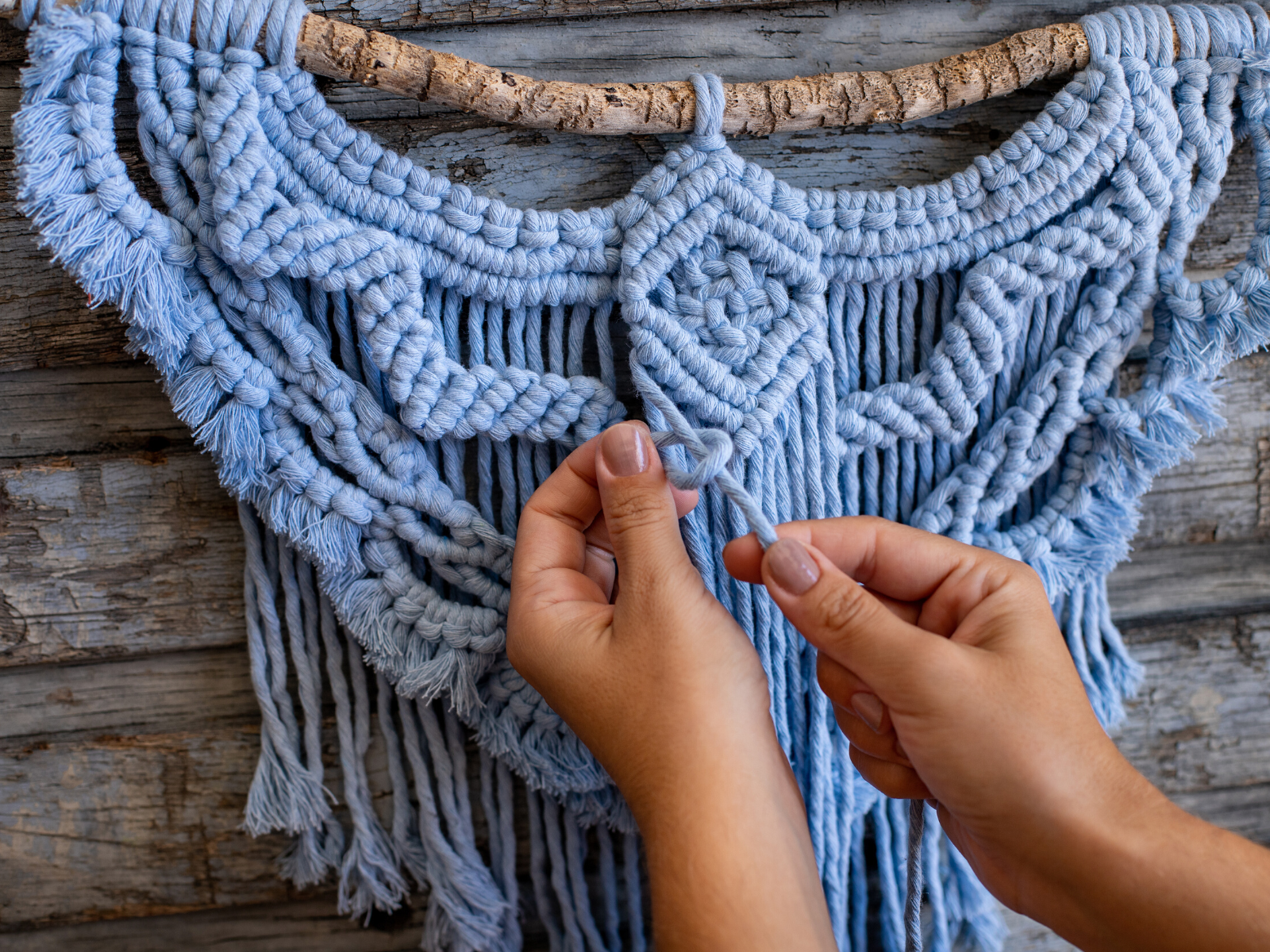 What is Macramé?
Macramé is an ancient craft that has been around for centuries.
It involves knotting together strands of yarn or cord in intricate patterns to create beautiful wall hangings, plant holders, jewelry, dream catchers, and more.
Many people find macramé to be a calming activity that helps them relax and unwind after a long day.
Filler cords can also be introduced to add texture and depth to the pieces, and cotton rope is often used to create a more rustic aesthetic.
As such, it's becoming increasingly popular amongst artists who want to explore their creative side without having to worry about painting or sculpting.
If you want to start a macrame project, the only things you need are some rope or working cord, scissors, and your imagination.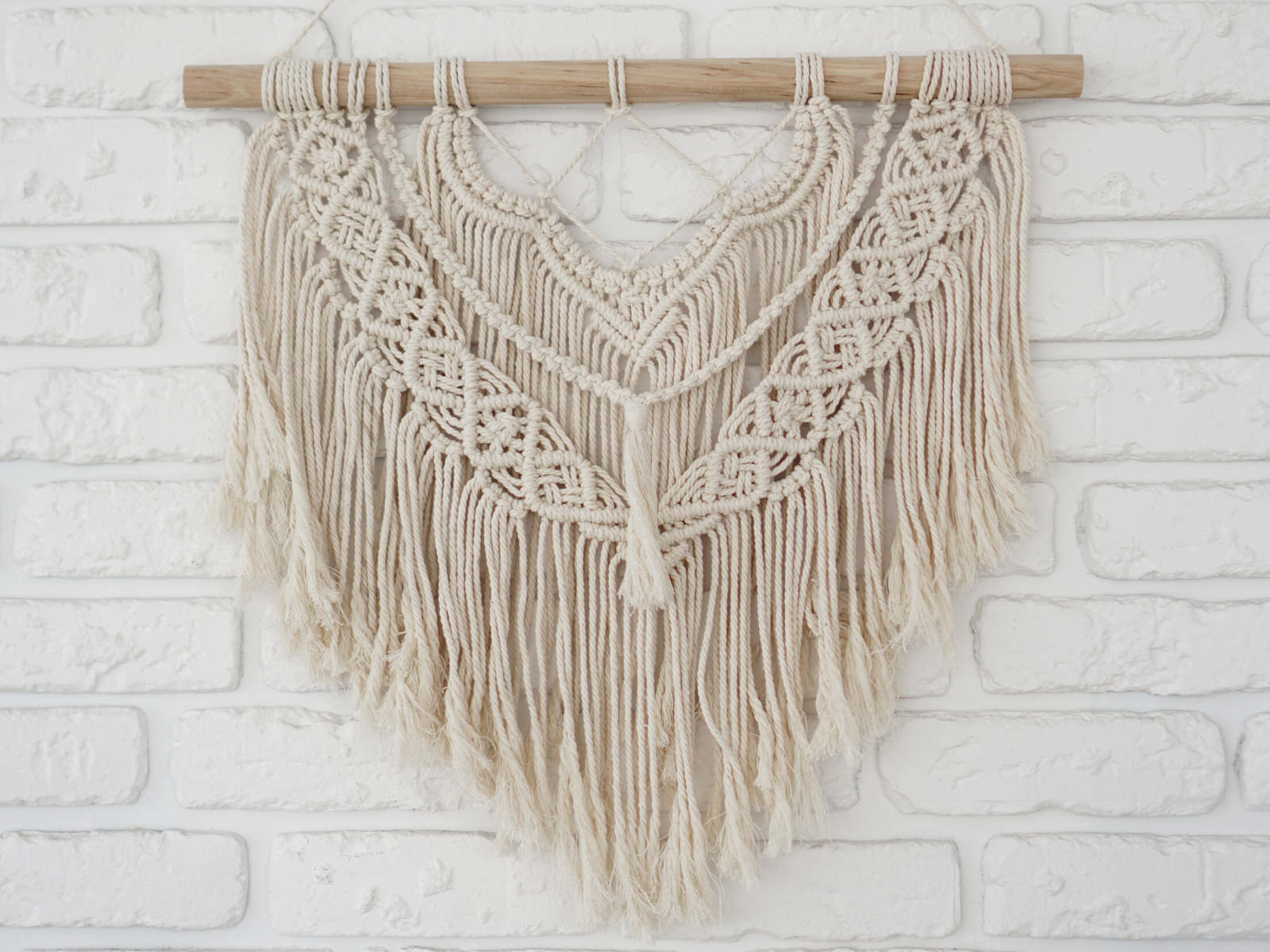 History of Macramé
The art of macramé has its roots in many different cultures from around the world.
It began to appear in Europe and the Middle East in the 13th century and was used to adorn clothing, furniture, and other items.
However, it wasn't until the twentieth that macramé really took off in the United States.
It was during this time that large wall hangings became a popular trend, and the craft of macramé was embraced by people who wanted to add a unique touch to their home décor.
Today, macramé has found a resurgence in popularity and is enjoyed by people of all ages.
It can be seen in the intricate jewelry pieces, wall hangings, and art installations of modern-day crafters.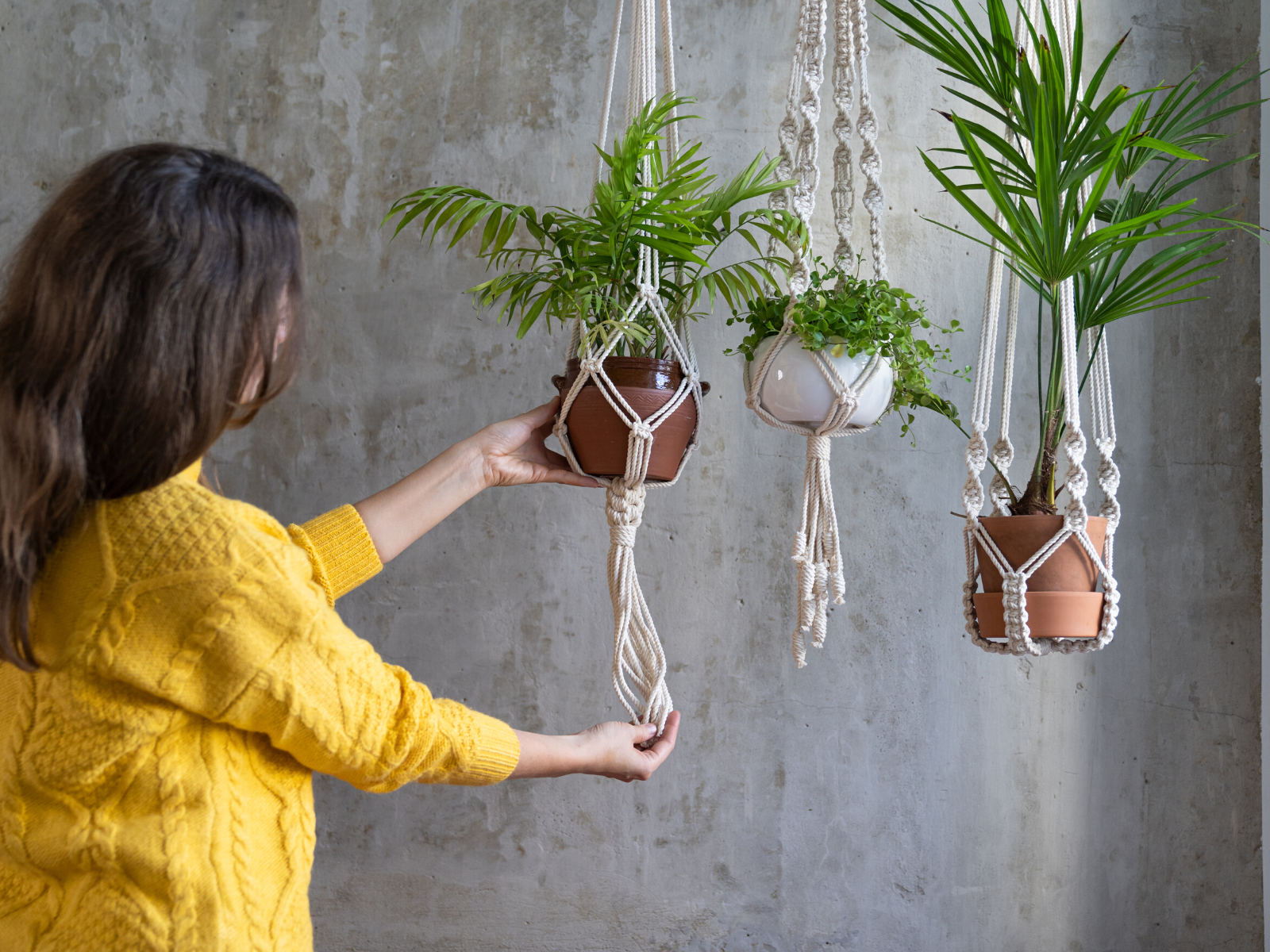 Types of Knots
The most important part of macramé is the knotting technique.
There are several common macrame knots used in this craft that are relatively easy to learn.
The Square Knot is a basic knot used in macramé that forms a simple, symmetrical pattern when repeated.
Square knots are often used as the foundation of more complex patterns and designs.
A Half Square Knot is similar to the Square Knot, however it is slightly more complex and creates a looser weave.
The Lark's Head Knot is another beginner-friendly knot usually used to attach a piece of macrame cord to an anchor point, such as a wall hook or dowel.
A Reverse Lark's Head Knot is the same as a Lark's Head Knot, only it is tied in the opposite direction.
The Overhand Knot is primarily used to attach two pieces of cord together.
The Double Half Hitch Knot is a versatile knot that is used to create zig-zag patterns and other intricate designs.
The Spiral Knot is an important knot in macramé used to create spirals and circles, which are often seen in the center of a macrame wall hanging.
A Half Knot Spiral is a variation of the Spiral Knot and is used create more intricate patterns.
Finally, the Sheepshank Knot is a knot that's often used to shorten a piece of cord.
These are just a few of the basic knots used in macrame, but there are plenty of other more complex patterns to explore and discover.
If you want a wrapping knot or decorative knot, then it can also be done with macramé.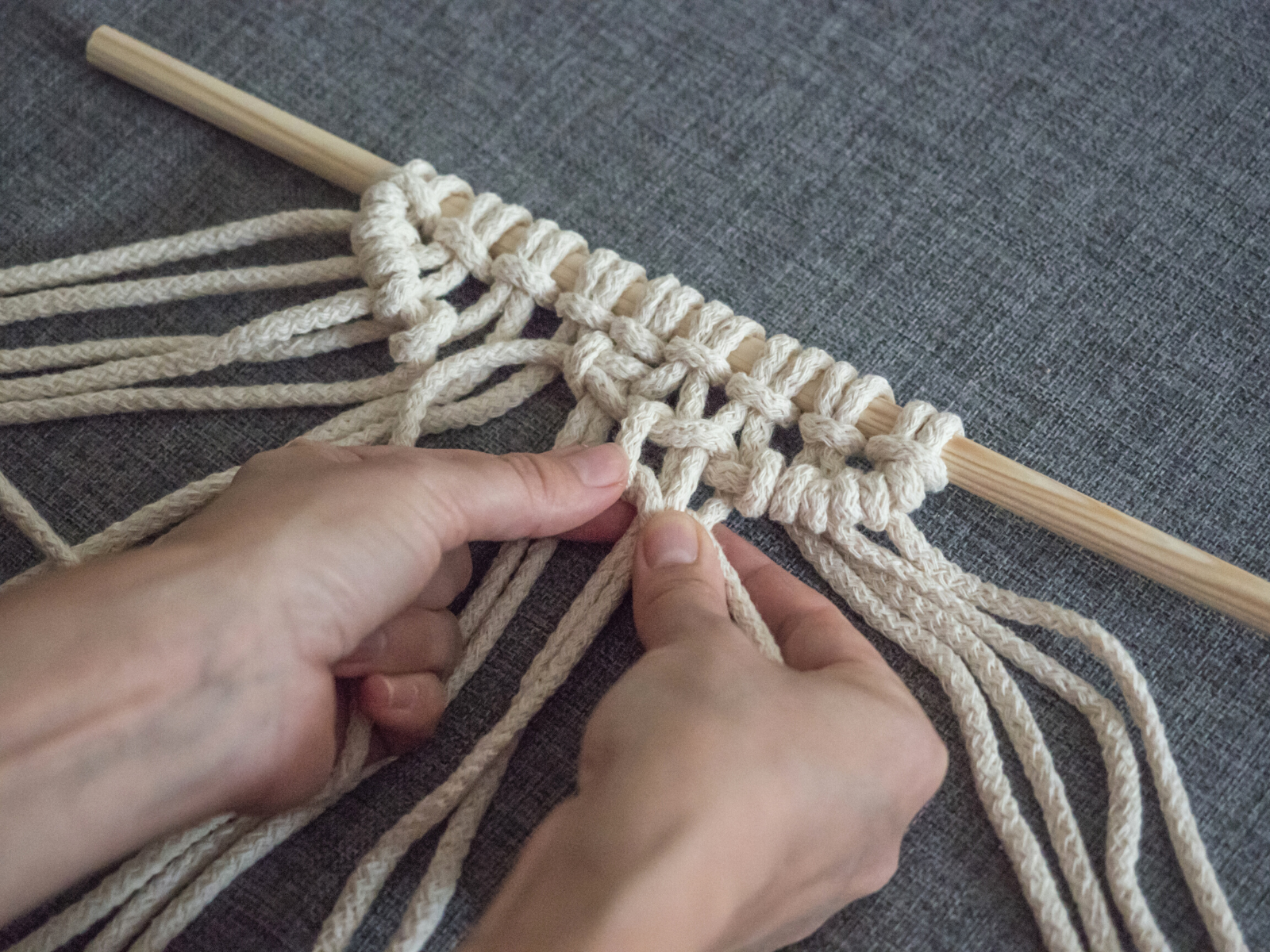 Types of Macramé Projects
There are so many different types of projects that can be done with macramé.
Wall hangings are some of the most popular pieces as they can be used to spice up any room in your home.
Macrame plant hangers are another great option; they add a touch of Boho-chic style while also allowing you to display your favorite plants in an aesthetically pleasing way.
You can even make jewelry with macramé—bracelets and necklaces look especially striking when knotted together in intricate patterns.
The possibilities are endless!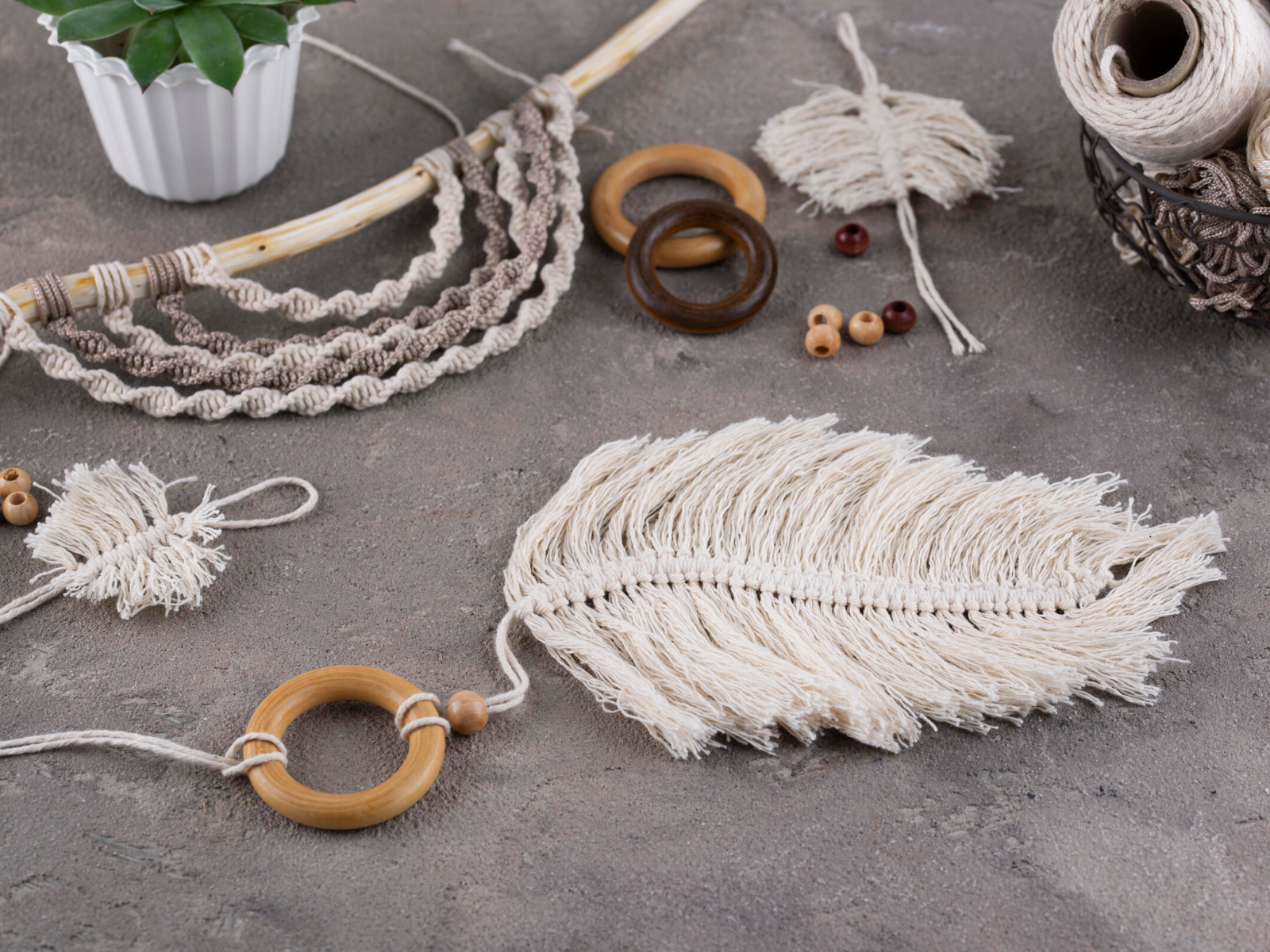 Materials Needed
The beauty of macramé is that you don't need a lot to get started.
For most projects, all you'll need is some strong yarn or cord and a few simple tools.
The weight and type of yarn or cord you choose will depend on the size and complexity of your project.
If you're just starting out, a lightweight cotton yarn or cord is ideal as it's easier to work with.
You may also need scissors, a ruler, needles, and clamps.
These supplies can be found online or at most craft stores.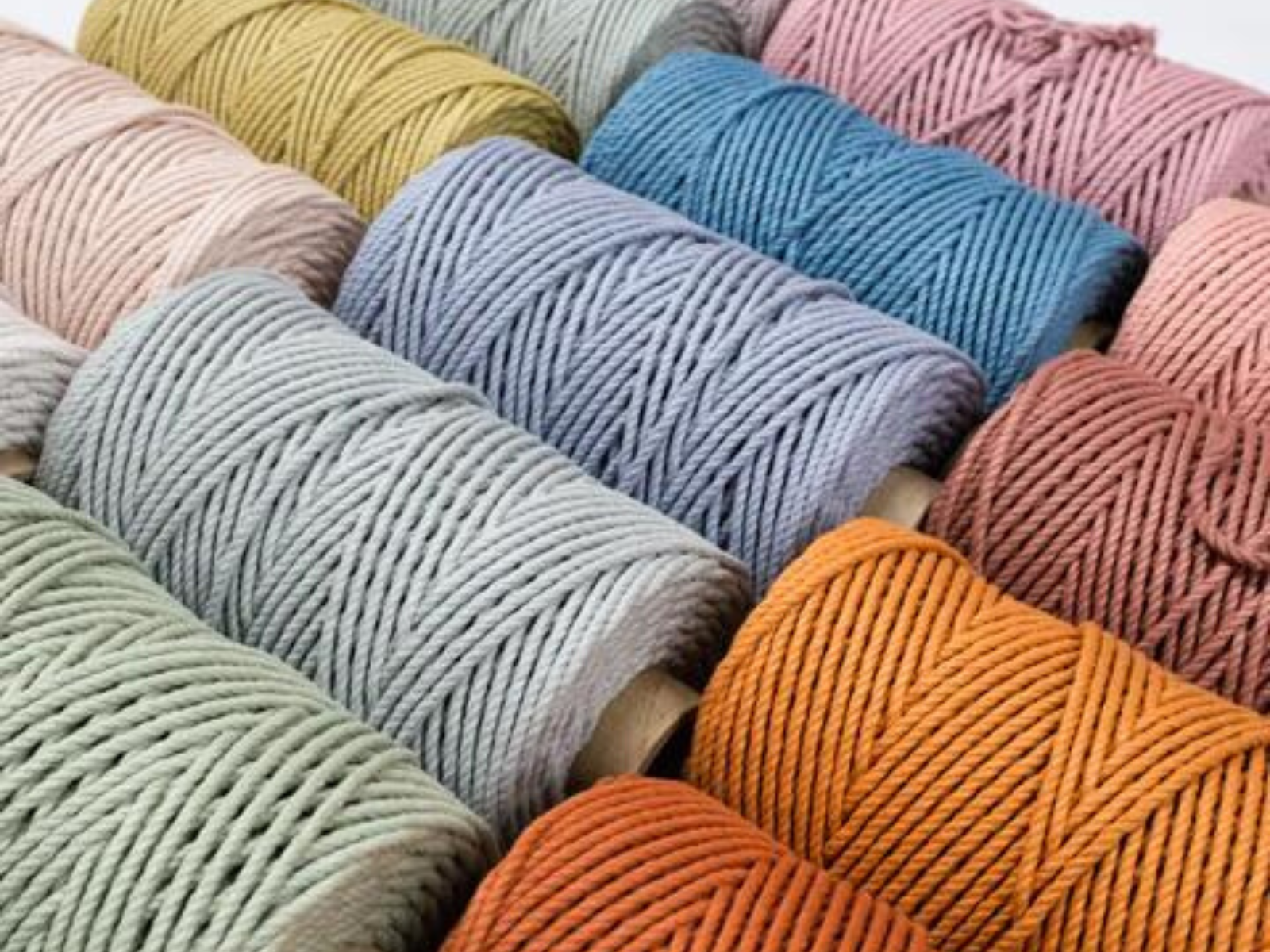 Getting Started with Macramé
The good news is that anyone can learn how to do macramé!
It doesn't require any special skills and all you need are a few basic materials.
The key is to start small—choose a project that's simple and achievable.
You'll want to cut your yarn or cord to the desired length, using the left cord as the base cord.
Then, start knotting and weaving together your cords in whatever pattern you like.
Once you've mastered the basics, you can move on to more complex projects.
There are plenty of beginner-friendly tutorials online that will walk you through the basics step-by-step.
Once you get the hang of it, then it's just a matter of experimenting with different patterns until you find something that looks just right for your project!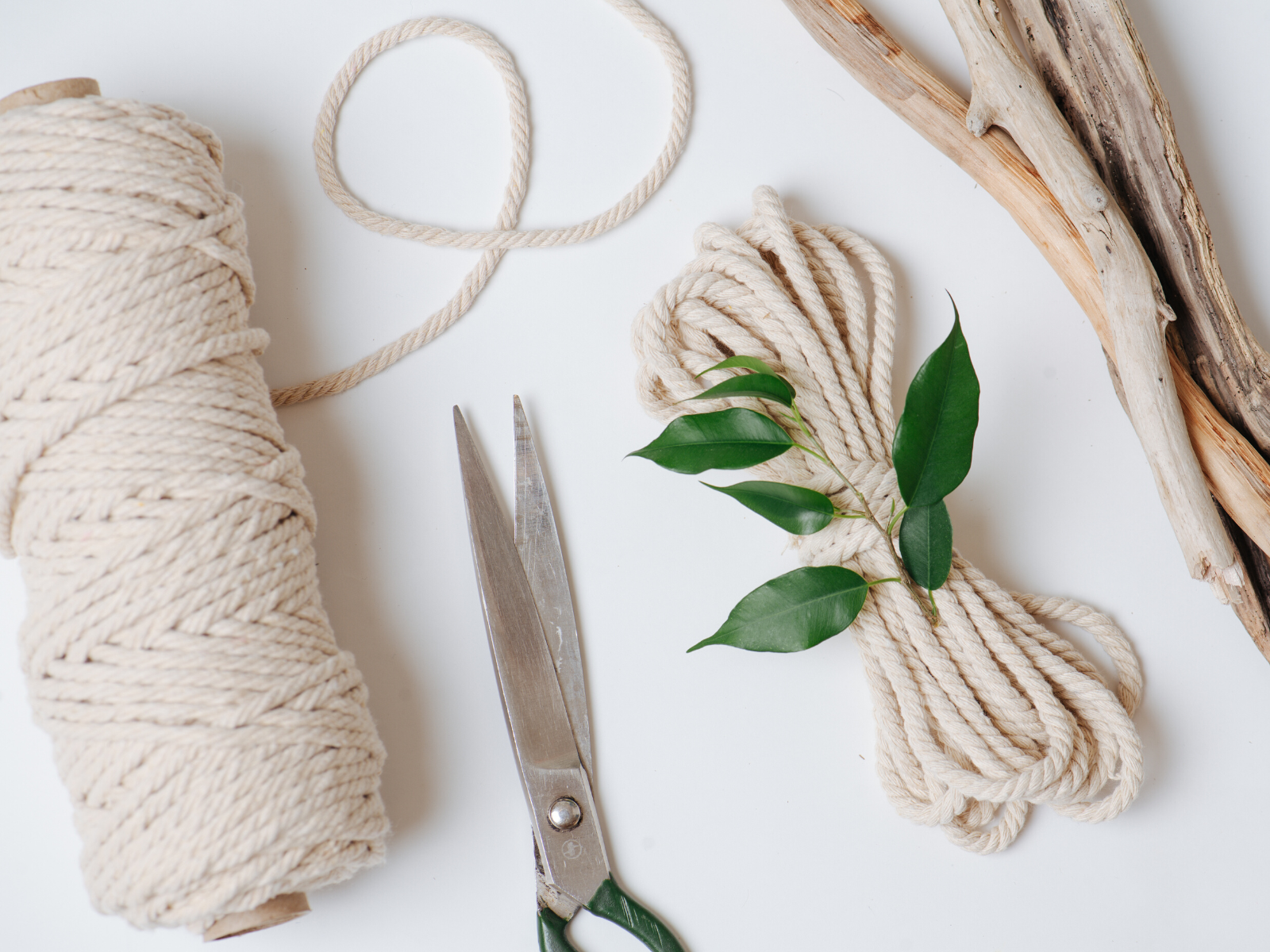 Where to Learn Macramé
If you're eager to get your hands on some macramé supplies and start knotting away, there are plenty of online tutorials to get you started.
YouTube is a great place to start, as there are plenty of helpful video tutorials that will walk you through the basics.
You can also find classes in your local area, as many craft stores and community centers offer macramé classes for a fee.
These classes are especially helpful for those who want to take their macramé skills to the next level and learn more advanced techniques.
At the end of the day, macramé is all about having fun and exploring your creative side.
So don't be afraid to experiment and try new things—you never know what you might come up with!
No matter what your skill level is, macramé is an enjoyable and rewarding craft that anyone can learn.
If you give macramé a try, you may just discover your hidden talent!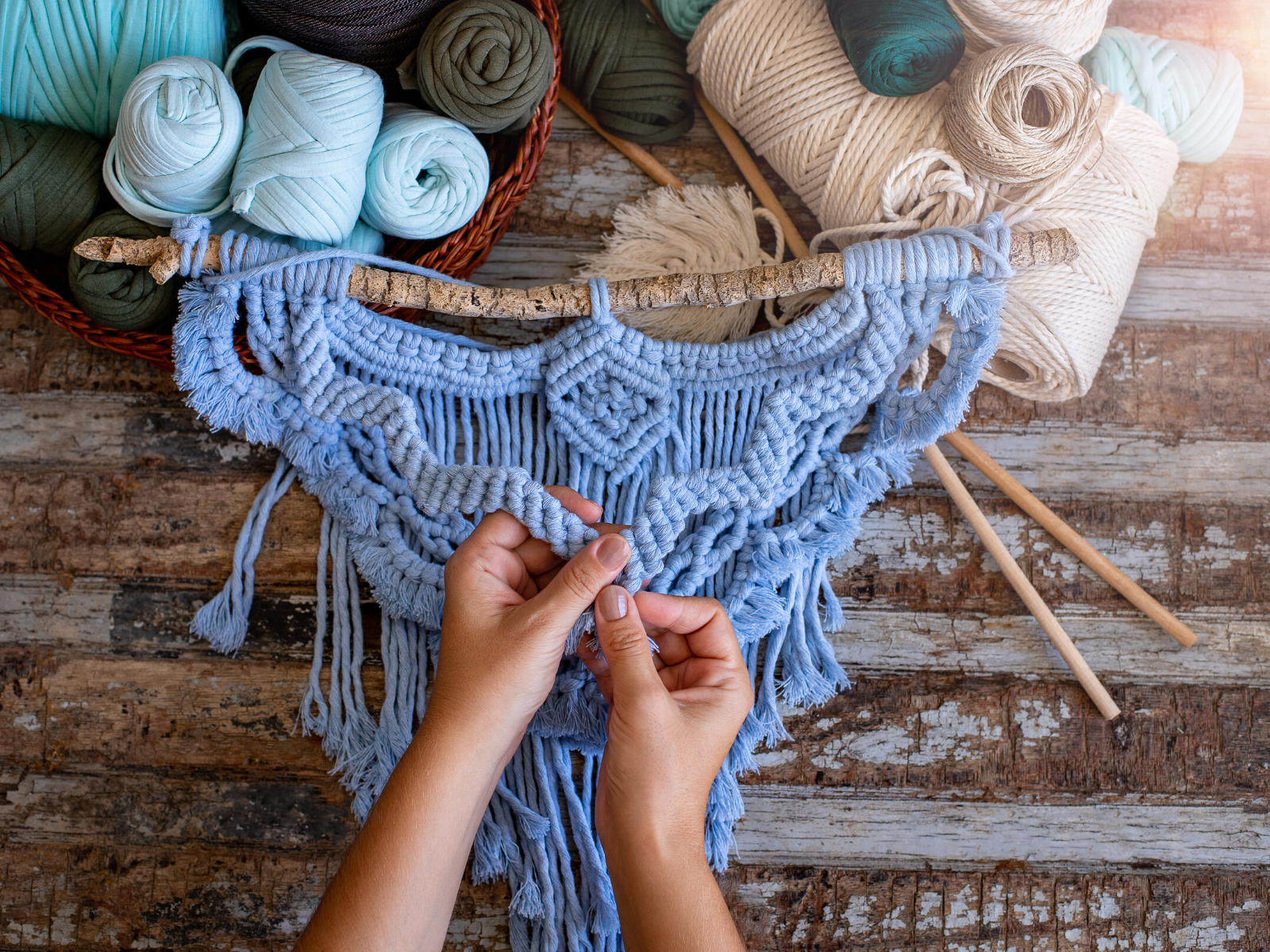 Magnificent Macramé
Macramé is quickly becoming one of the most popular crafts out there these days—and for good reason!
It's relatively easy to learn, requires minimal supplies, and looks absolutely stunning when done correctly.
Macramé is an incredibly rewarding hobby that allows you to express your creativity in an accessible way.
Whether you're looking for a fun new hobby or simply want to refresh your living space with some unique art pieces, give macramé a try – we guarantee you won't regret it!
Unleash your inner artist with the art of macramé and let your imagination run wild!
Happy knotting!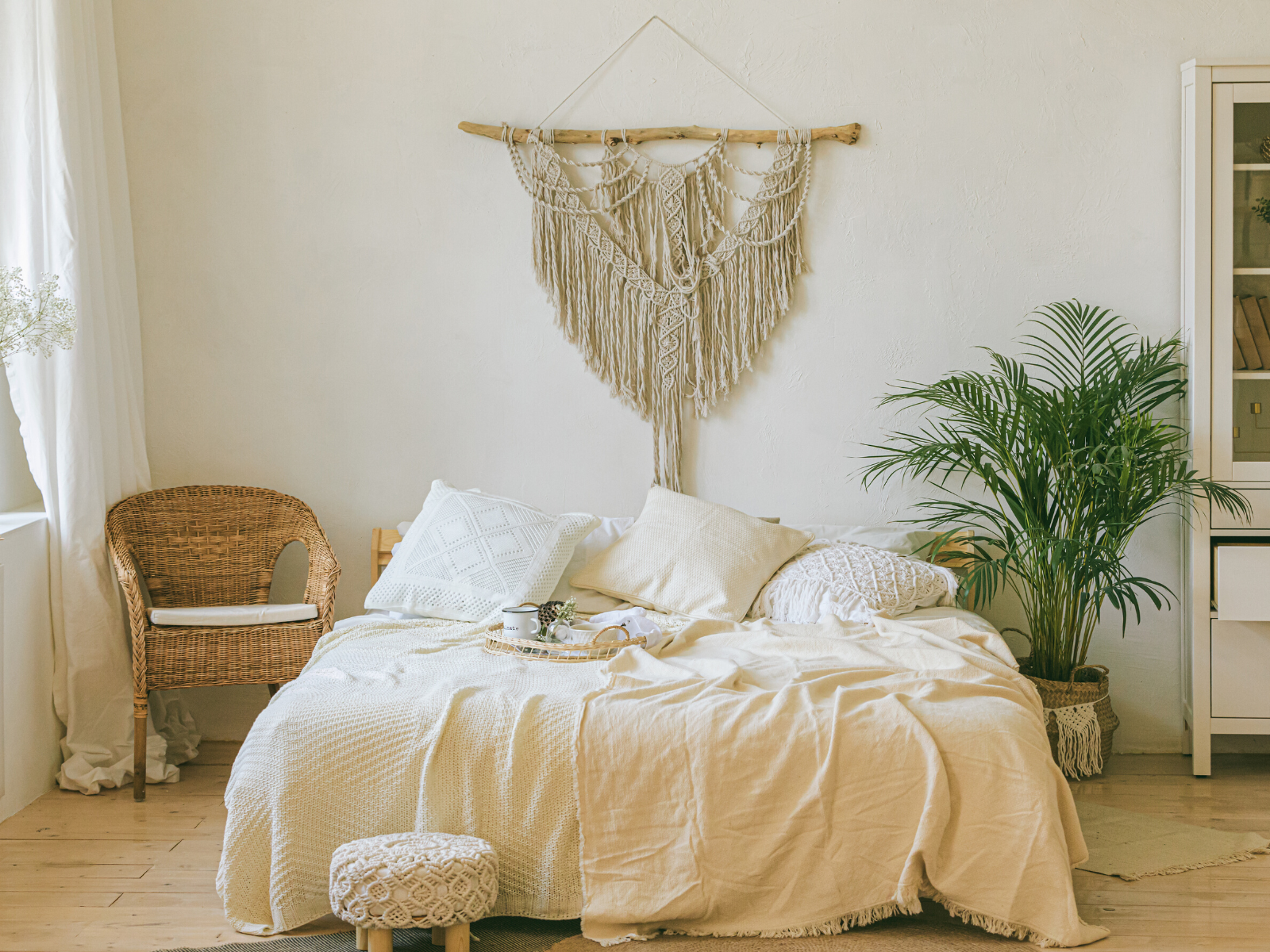 Looking to learn tips and tricks for getting started with macramé art? Check out Bochiknot Macrame's video!
Want even more content about creativity and art?
Be sure to check out all of our creative chronicles!
Interested in working with yarn?
Check out some of our other articles: