Do you love being creative?
If you're looking for a new way to express yourself, scratch art is the perfect addition to your art supplies.
Scratch art isn't just for kids, although a lot of people associate it with children.
There are plenty of kits that are child-focused that comes with stencils, but there are plenty of sets that are geared for adults.
Scratch art kits comes in a variety of colors and styles, so you can find the perfect one for your needs.
There are even sets that allow you to get paper in bulk.
With scratch art, you can unleash your inner artist and create stunning works of art.
It's also great for kids and allows them to tap into their imagination!
They'll have a blast scratching away at the black coating to reveal the colorful design underneath.
In this article, we'll take a closer look at the best options available.
Keep reading so you can start browsing the selection of top scratch art papers and start your next project!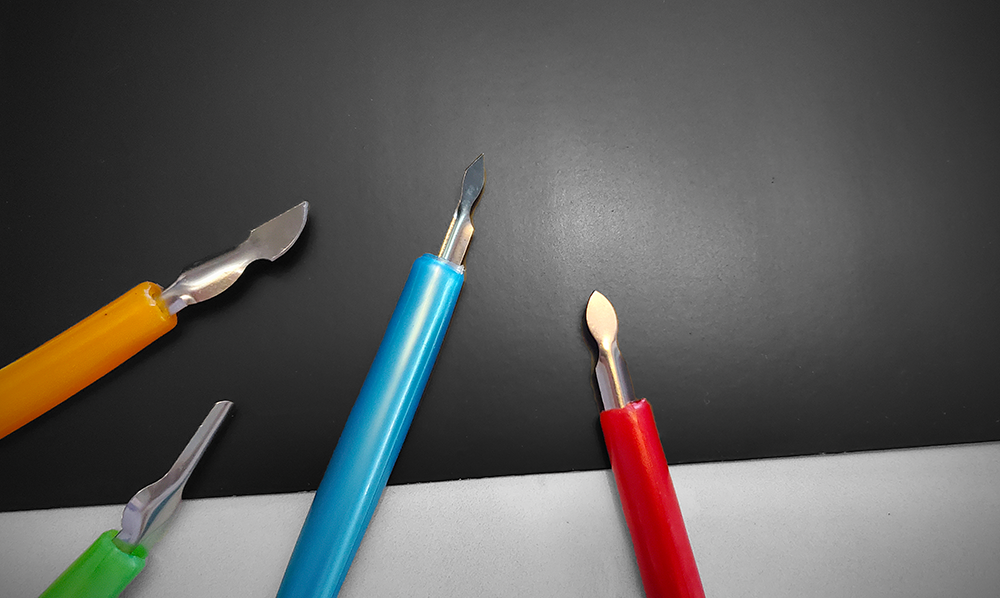 How We Choose Our Selections
If you're just starting out, it can be hard to find the right paper for your needs.
Not all scratch art papers are created equal.
Some of them can be low quality for serious works of art.
Either the paper is too thin and delicate, or the tools are so rough that they shred the paper underneath.
Having to search through all the different brands can be overwhelming, and it can be super frustrating to spend all this time dedicated to your art project only for your paper to give out on you.
We've done the hard work for you, reading thousands of reviews, and have found the best scratch art papers on Amazon.
Whether you're a beginner or an experienced artist, we have something for you.
Our selection scratch art sets come in different colors and styles so you can unleash your creative imagination.
Whether you're a professional or a beginner looking to dabble, these picks will fit your needs.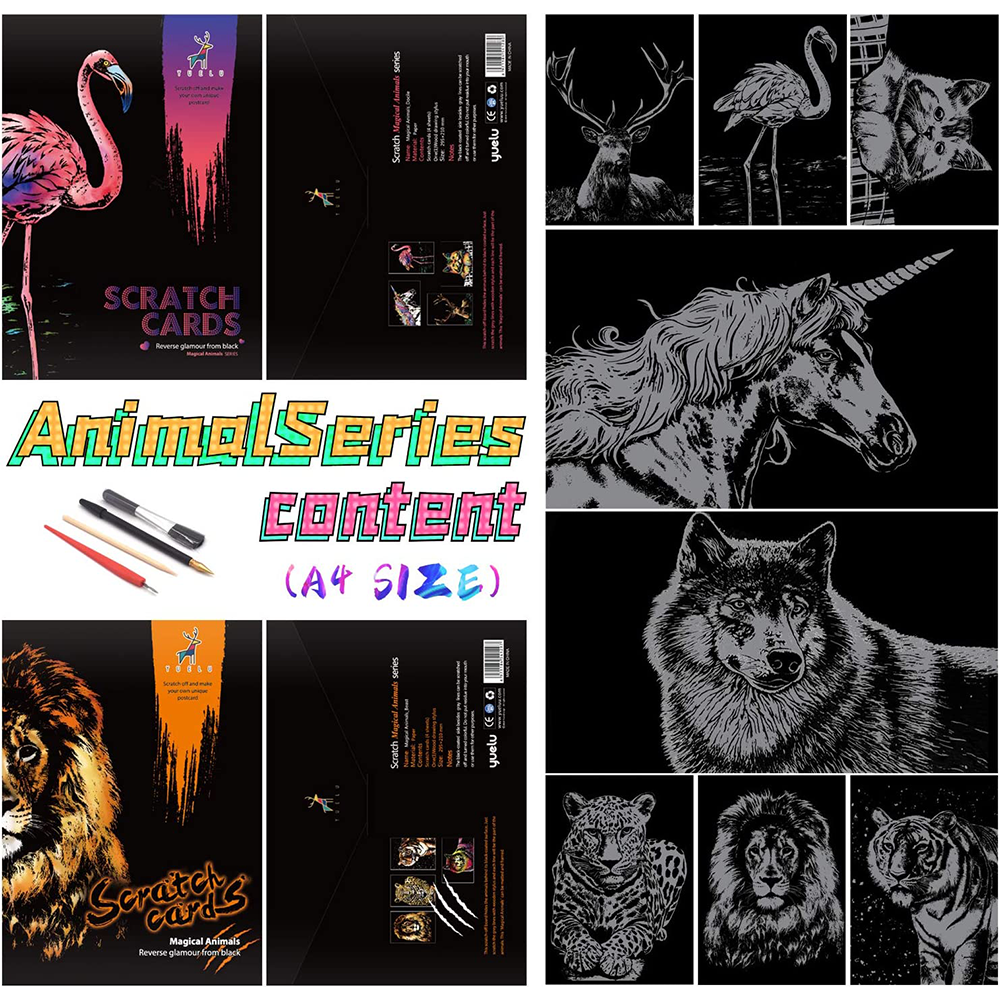 Best Animal Design Scratch Art Set
Check Price on Amazon
Why We Love It
Looking for a fun and creative way to relax?
Check out Boteen's scratch art kit!
This scratch art paper comes with designs already printed on it, so all you have to do is simply scratch off the gray sketch to reveal the beautiful animal pattern.
This kit comes with 8 scratch art pictures, a wooden stylus, a small scraper, a scratch pen, and a black brush.
Plus, it's easy to get started; just grab the wooden stylus or scraper and start scratching away!
When you're done, you'll have a beautiful work of art that you can hang up and enjoy.
What You Should Know
Boteen's paper is high-quality, odorless, and nontoxic.
It has CE-ROHS certification and doesn't require any messy art supplies, like paint, so, there's no worries about stains.
This scratch art kit is great for children and adults, making it the perfect gift for all creators of all skill levels and ages.
These sheets are easy to scratch and produce vibrant colors that are sure to please anyone who takes the time to create a masterpiece.
With this scratch art kit, the sky's the limit when it comes to creativity.
Why not give Boteen scratch paper a try today?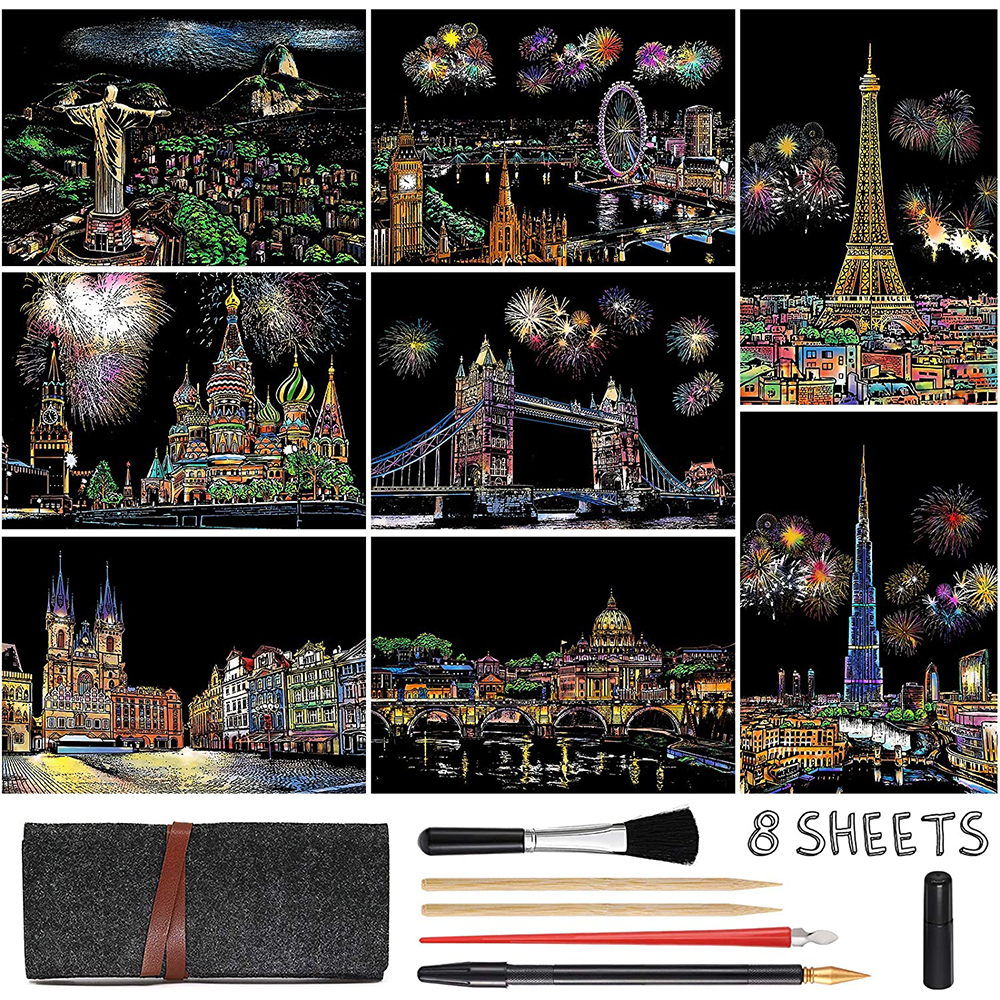 Best Landmark Design Scratch Art Set
Miastar Scratch Art Paper
Check Price on Amazon
Why We Love It
Want a fun art project that creators of all ages can enjoy?
Check out Miastar scratch art kit!
This brightly-colored scratch paper features fun patterns that can be revealed by scratching off the gray design with one of the included wooden styluses.
The set comes with 8 designs, 2 wooden stylus scratchers, a scratch pen, a scraper, a clean brush, repair fluid, and a tool bag–everything you need to get started.
Grab a sheet of Miastar scratch paper and let your creativity shine!
What You Should Know
Miastar scratch art designs are a great way to unwind and de-stress from your busy life.
This Amazon's Choice product comes with everything you need to get started, and you can hang all of your finished pieces around your home to create an artistic atmosphere or give them away as gifts.
Miastar also includes repair fluid to help correct any mistakes you might make, but they caution that it is not recommended to use for large areas.
With scratch art, the possibilities are endless, so, get creative and enjoy yourself!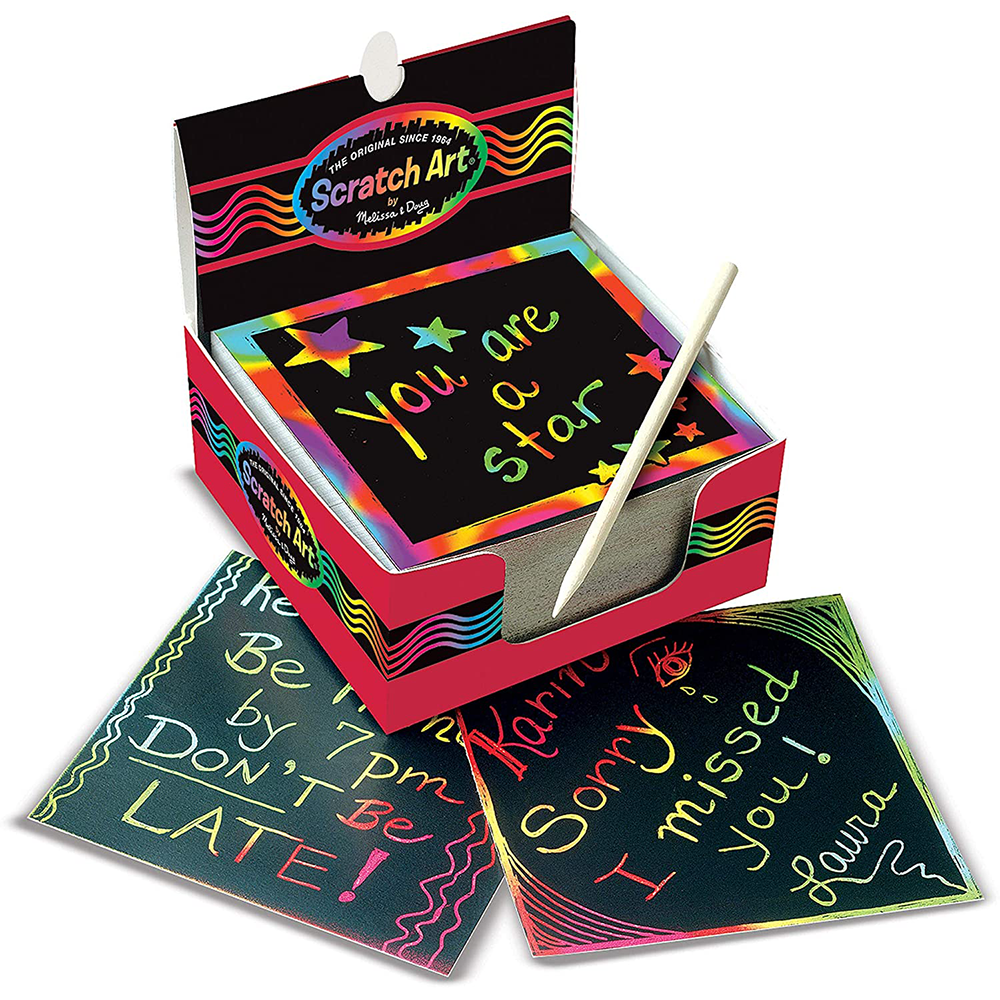 Best Mini Note Scratch Art Set
Melissa & Doug Scratch Art Paper
Check Price on Amazon
Why We Love It
Searching for a fun and easy way to unleash your creativity?
Look no further than Melissa & Doug scratch art kit!
These unique sheets allow you to create amazing works of art with just a few simple scratches.
The kit comes with 125 mini notes, so you can jot down ideas, doodles, and more.
Plus, the colorful rainbow design is sure to brighten up your day.
Whether you're a seasoned artist or a complete novice, Melissa & Doug scratch paper is the perfect way to let your creativity shine.
What You Should Know
If you want a fun and creative way to occupy your time Melissa & Doug's kit has you covered!
It's perfect for unleashing your creativity; just use the included wooden stylus to scratch away the black surface and reveal the bright colors underneath.
There are endless possibilities for what you can create, so let your imagination run wild!
Plus, Melissa & Doug is known for it's innovative products, and this is an Amazon's Choice product, so you know you're getting a high-quality product.
What are you waiting for?
Grab a scratch art kit today and start creating!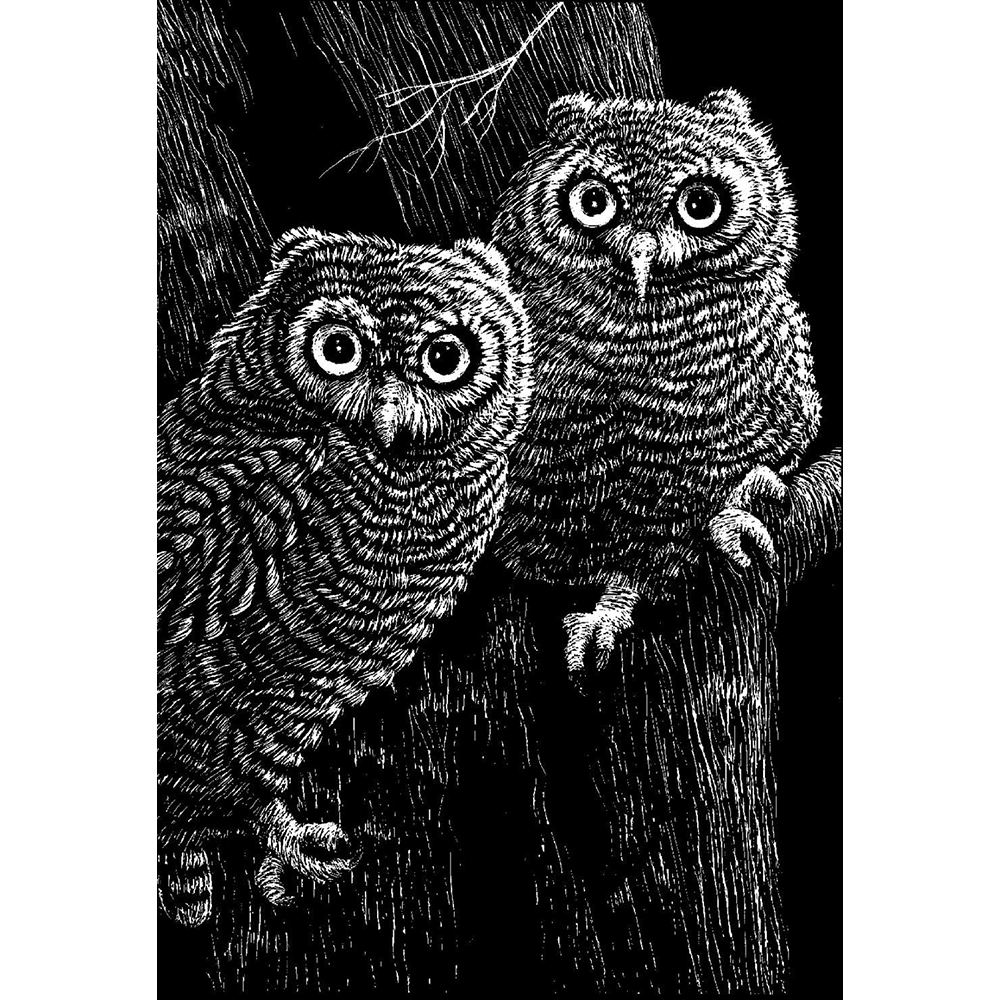 Best Blank Scratch Art Paper
Scratch Art Black Scratch Boards
Check Price on Amazon
Why We Love It
If you're looking for a fun and creative way to express yourself, look no further than Scratch Art scratch boards!
These high-quality scratch art sheets are the perfect blank canvas for you to unleash your creativity.
Just use a metal or wooden scratch tool to create your next masterpiece!
With 10 scratch art sheets included in each set, you'll have plenty of space to explore your artistic side.
Don't wait and get started on your next creation today with Scratch Art scratch boards!
What You Should Know
Scratch Art scratch boards are made from a high-quality, white china clay that is coated with an opaque black ink.
This gives you the ability to create stunning black and white drawings with great contrast.
It is also nontoxic and clean, making it a great option for students.
Instructions are included with the purchase of this Amazon's Choice product.
However, scratch art tools are not included and will need to be purchased separately.
These scratch boards are great for practicing before moving onto more expensive options.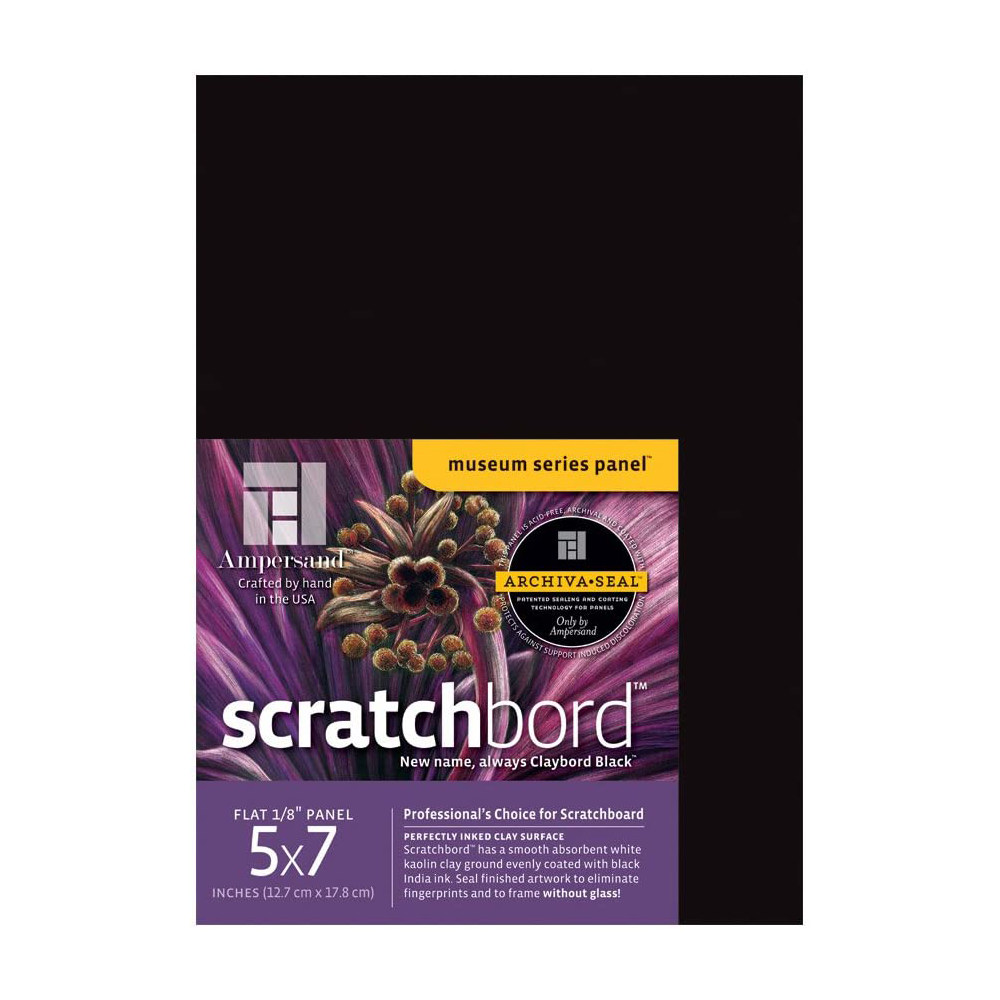 Best Scratch Board
Check Price on Amazon
Why We Love It
Ampersand Scratchbord is the perfect choice for artists who want to create stunning white on black drawings.
These premium scratch boards were formerly known as Claybord Black.
The smooth, absorbent surface is evenly ground and covered with a layer of India ink, making it easy to achieve precise results.
This top-quality scratch board is available in a set of three 5x7 inch boards, so you can create plenty of amazing artwork.
Get Ampersand Scratchbord today and see what all the fuss is about!
What You Should Know
Ampersand's Scratchbord is a museum series panel that is acid-free and archival.
The scratch board is coated with Ampersand's patented Archiva-Seal technology, which protects against discoloration.
Ampersand recommends sealing your finished scratch art to eliminate fingerprints.
This scratch art set does not include any tools, so you will need to purchase those separately.
With its premium quality and protective coating, it's no surprise that this is an Amazon's Choice product.
If you're looking for the best scratch art surface on the market, look no further than Ampersand's Scratchbord!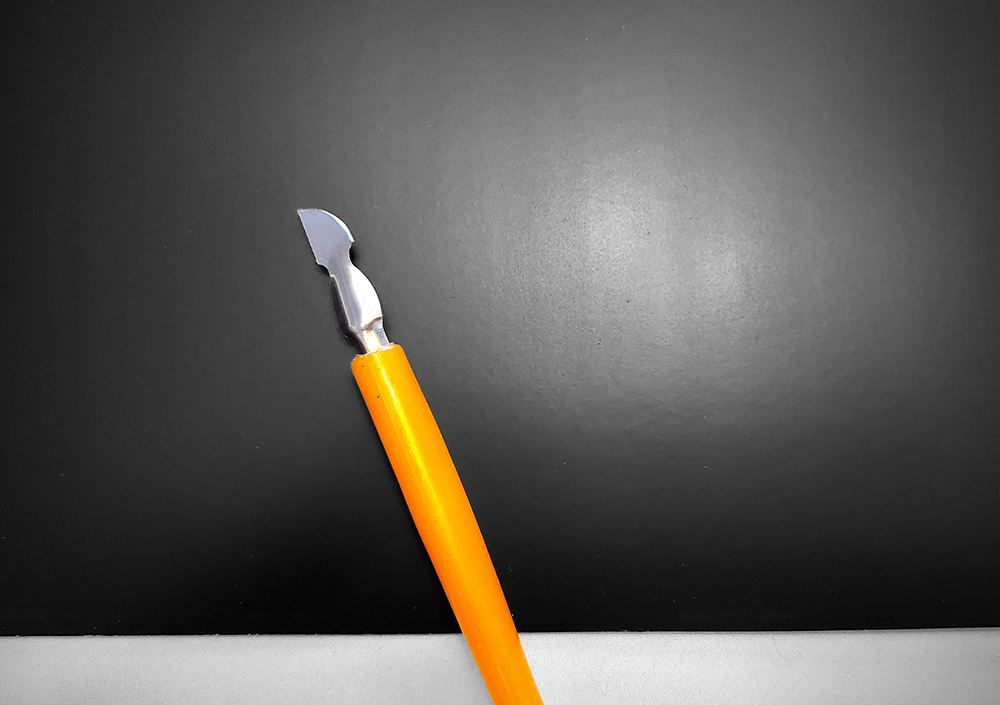 Scratch Art FAQs
Scratch art is a fun and unique way to create art, but sometimes it can be hard to know how to get started.
This art medium can throw a lot of beginners off, as you actually work in reverse compared to a lot of other art media; instead of adding pigment to the drawing surface, you are scratching to remove the layer of ink and create lighter value.
With scratch art, the possibilities are endless.
You can make anything from portraits to landscapes, and everything in between.
We've put together this guide to answer frequently asked questions and arm you with the information you need to make pick the best scratch art paper for you.
From what materials you'll need, to the best ways to create different effects, we've got you covered.
What is scratch art?
Scratch art is a type of art in which an artist scratches through a surface to reveal a different color or colors beneath.
The scratch art surface is usually black, and the colors revealed are usually brighter than the surface.
This can be done with various materials, such as paper.
To get started with scratch art, you will need:
- a scratch art board or scratch art paper
- a scratch art tool (set)
- something to protect your work surface (optional)
-a reference image (optional)
You can even create your own scratch art paper.
This can be done in a variety of ways.
If you get a thicker piece of paper, like cardstock, you can color a design (such as rainbow) using colored pencil.
You then cover the entire paper with black crayon or oil pastel.
Once that is done, you can scratch your design into the paper using a sharp object.
This will reveal the colors beneath.
You can save yourself the time, though, and buy scratch art paper that is already made.
The advantage of this is that you don't have to color it in yourself, so you can get started scratch art right away.
When scratch art first became popular, it was usually done with a wooden stylus.
Nowadays, there are all sorts of scratch art tools and accessories available.
You can find sets that come with a variety of different tips, or you can buy scratch art pens.
The most important thing to look for in a scratch art tool is that the tip is sharp.
If the tip is not sharp, it will be more difficult to scratch through the surface and you will not get as much control.
You can also experiment with other tools, like a wire fan tool from ceramics; this tool works great for creating fur.
What is scratch art paper made of?
Scratch art paper is usually made of cardstock or thin poster board.
It has a matte finish so that the colors can be added easily and evenly.
Usually, there is a layer of clay or colored foil on top of the paper surface.
The paper is covered with a top layer of black ink, which is then scratched away to create the desired design.
What is scratch board?
Scratch board comes in a variety of styles and sizes.
Scratch board is an art medium that consists of a thin, flexible sheet of paper or panel coated with a layer of clay.
Scratch board is often covered with black ink that is removed with scratched.
A stylus or other sharp object is used to scratch lines and patterns into the surface to create a picture.
The scratched away areas reveal the surface below.
Some popular scratch board colors include white, gold, silver, copper, and rainbow.
How many layers make up a piece scratch board?
A scratch board is a surface with a layer of white clay and a layer of black ink, separated by a layer of lacquer.
When the black ink is scratched through the lacquer to the white clay, it produces a white line on a black background.
The number of layers in a scratch board can vary, but typically there are three or four layers.
There's the white clay, the ink, an adhesive, and a primer.
There may be more or less layers depending on the brand.
Some scratch art papers even come with a design on the ink.
What tools do you need to create scratch art?
There are a few different scratching tools that can be used for scratch art.
The most popular ones are probably sharp objects like knives and needles, but anything that can make a line in the surface of the paper can be used.
Some people use coins or keys to make interesting patterns.
Some scratch art sets come with provided tools, while with others you need to purchase them separately.
Scratch art tools can be wooden styluses, metal scrapers, plastic styluses, dual-tip scratch pens, engraving tools, and even clay tools, like feather wire texture tools and clay needles.
As long as it can scratch, you can use it.
The important thing is to experiment and find what works best for you.
There are no right or wrong ways to do scratch art, so just have fun and see what you can create!
How do I start my own scratch art?
Here are some tips on how to start creating your own scratch art drawings:
1. Decide what subject matter you want to draw; you can find reference images to use an inspiration or use something from your imagination.
2. Sketch out your design lightly.
3. When you're ready, start engraving your drawing using a sharp object like a needle or razor blade.
Remember to go slowly at first and increase the pressure as you go along.
4. Experiment with different techniques and see what looks best; it's all about trial and error!
5. Once you're happy with your drawing, go over it one more time to make the outline stand out.
And that's it!
You've now created your very own scratch art drawing.
What's the best way to make scratch art?
The best way to make scratch art is to use a variety of scratching tools, such as scrapers, knives, nails, pins, and toothpicks.
Start by lightly sketching your design onto the scratch board.
Once you have the design drawn to your satisfaction, begin scratching away at the surface with a scratching tool.
Be careful not to press too hard or you can damage the scratch board and lose your design.
You can also experiment with creating different effects by overlaying colors of paint on top of each other and then scratching through them.
Enjoy your scratch art!
How do you make a professional scratch board piece?
When it comes to creating professional and high-quality scratch board drawings, there are a few key things that you will need to keep in mind.
First of all, it is important to use a very sharp knife or engraving tool when making your scratches.
This will ensure that your lines are clean and precise.
Secondly, you will want to make sure that you are working on a smooth, level surface.
This will help to prevent any accidental slips of the knife which could ruin your drawing.
Consider your drawing surface; some scratch art papers and scratch boards are higher quality than others.
If you want your piece to look more professional, select a high quality drawing surface.
Finally, take your time and be careful with your cuts; each line is permanent and cannot be undone!
With these tips in mind, anyone can create beautiful and eye-catching scratch board engraved drawings!
How do I protect my scratch art?
To protect your scratch art, you can coat it with a sealant spray or varnish.
Be sure to test the spray on a small area of the scratch art or scrap first to make sure it does not react with the paper or board.
Once you have applied the sealant, allow it to dry completely before framing or displaying your scratch art.
Putting it behind a glass frame or in a picture frame that has a Plexiglas cover will add further protection for your art piece.
What are the origins of scratch art?
Scratch art dates back to the 19th century in Europe.
It became popularized with printing, as it replaced materials such as wood, metal, and linoleum engraving.
The original scratch art was created by scratching away black paint to reveal a different color underneath.
Over time, artists began using different techniques and materials to create their works of scratch art.
Today, there are many different ways to create scratch art, including using pens, markers, laser cutting tools, and even etching tools.
Since its inception, scratch art has become increasingly popular among artists of all levels.
Many people enjoy the challenge of creating intricate designs using only a few simple tools.
Since scratch art can be created using a variety of materials, the possibilities are endless!
If you're looking for a fun and creative way to express yourself, scratch art is a great option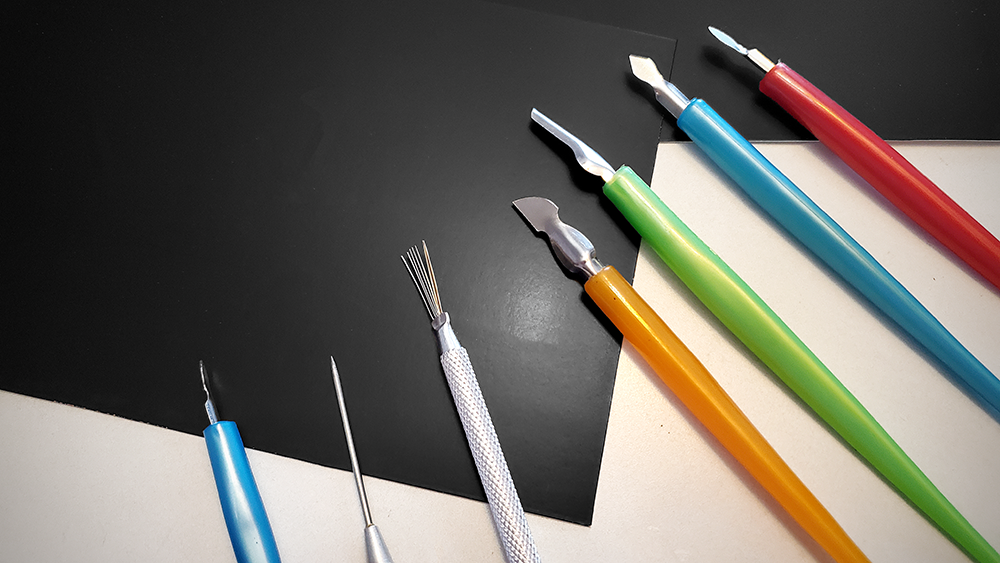 The Best Scratch Art Paper for You
So, what is the perfect set for your next scratch art project?
After hours of research reading thousands of Amazon customer reviews, we've found the top picks for all levels of creators.
Whether you're a beginner or professional, there is a set perfect for your needs!
Hopefully, our findings will help you make an informed decision, so you can pick out the perfect scratch art paper for your new projects!
Whichever set you choose, we hope you have fun exploring the world of scratch art!
Don't forget to tap the button to check Amazon for the best prices on scratch art paper!
Thanks for reading and here's to your beautiful, new scratch art!

Want a guide to help get you into scratch art? Check out Art Prof: Create & Critique's video!
If you'd like to see artwork I've made, you can find some at Redbubble, TeePublic, and TeeSpring.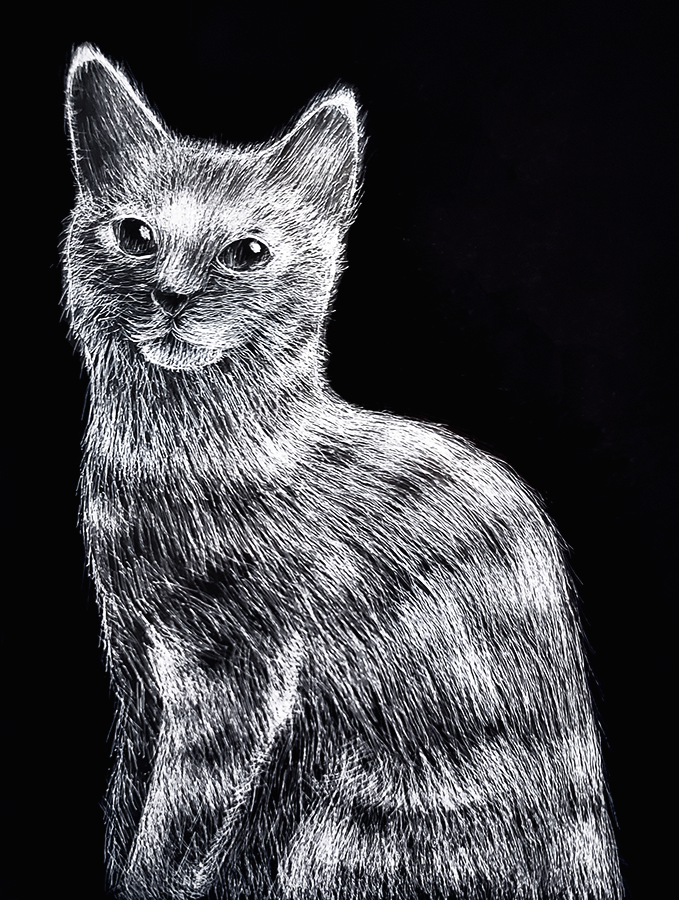 And if you'd like to listen while creating art, like me, you can get a 30-day free trial of Amazon Prime Music or Two Free Audiobooks from Audible Plus!
I love listening to awesome music or a good book while getting lost in the drawing process!
And if you want to take advantage of 2-day shipping, get a free 30-day trial of Amazon Prime!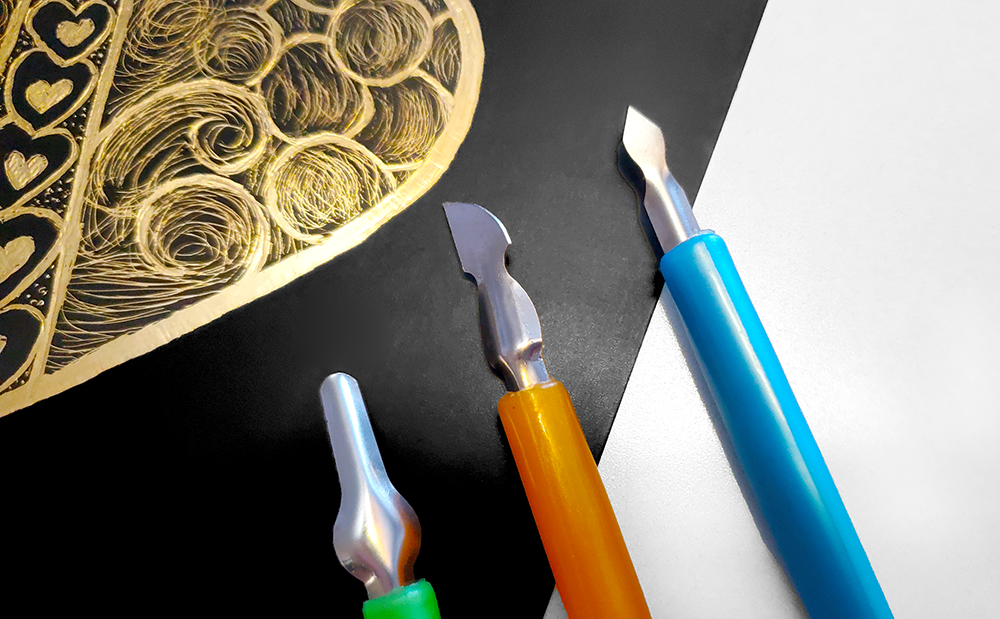 If you enjoy drawing and are looking for more art supplies, you might be interested in our other articles.
Check out some of our other drawing supply articles: