Hey, art enthusiasts and bookworms!
Are you a creator looking for some inspiration or to unlock your creative potential?
Dive into the vibrant world of children's literature, and you'll find a treasure trove of many beloved children's books and stories that inspire, educate, and entertain.
Among these gems, there's one that particularly stands out — Aaron Slater, Illustrator by Andrea Beaty and illustrated by David Roberts.
Acclaimed children's book author Andrea Beaty with titles including Ada Twist, Scientist and Iggy Peck, Architect, presents Aaron Slater, Illustrator — a delightful story about an aspiring artist whose dreams become reality through his creativity and passion.
This picture book is not just a delightful read; it's a catalyst for creativity that's making waves in the arts and crafts world.
Something magical happens when we combine imagination, talent, and passion: a masterpiece is born!
With this perfect blend of creativity, technical engineering genius, and inspiring positivity that radiates from within each page, you, too, could learn how to tap into your artistic depths and bring something beautiful into the world!
The book tells the story of a young boy who dreams of becoming an illustrator and the many obstacles he has to overcome to achieve his dreams.
This book has not only left its mark on children's literature but has also impacted the creative world at large.
In this blog post, we will explore this impact and discuss how Aaron Slater, Illustrator has impacted the world of art and illustration.
As readers flip through the pages, they are introduced to a plethora of colors, patterns, shapes, and illustrations that bring the book's characters to life.
Whether you're an experienced artist or just embarking on your creative journey – come explore how these picturesque strokes translate into masterpieces with us today!
Creating beautiful works of art is an adventure that's full of surprises and opportunities – and Aaron Slater, Illustrator captures all the magic of the creative process!
Readers will find themselves inspired to explore their own artistic boundaries while learning key concepts along the way such as color theory and composition.
So, grab your brushes (or pencils or pens) and let's get ready for an exciting lesson in creativity with Aaron Slater!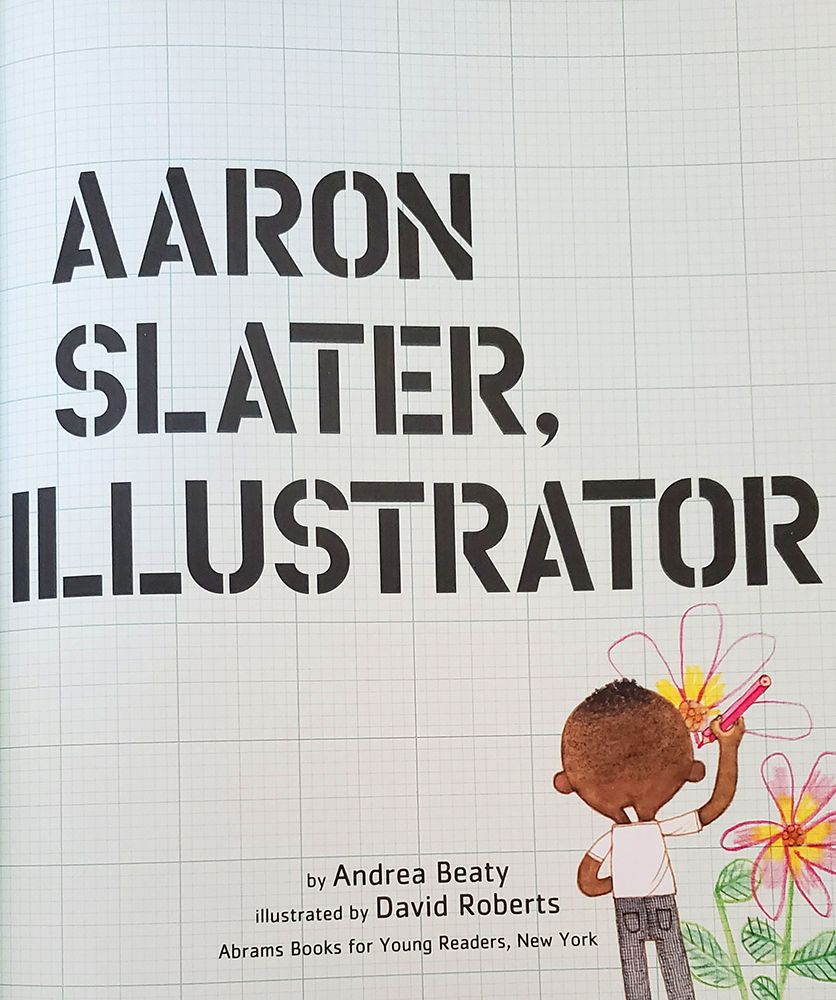 The Tale of the Aspiring Artist
Aaron Slater, Illustrator introduces us to a young boy with dyslexia who discovers his knack for storytelling through art.
His journey is one of self-discovery, resilience, and the power of creativity—a narrative that has resonated with readers of all ages.
He is a little boy with big ideas; Aaron Slater loves listening to all sorts of stories and tales, dreaming to create his own one day.
Like his namesake, Harlem Renaissance artist Aaron Douglas, Aaron Slater loves to draw – and he puts his whole heart into it!
When his teacher asks the class to write a story, Aaron struggles, as letters just look like squiggles and he can't get a single word down.
But he soon realizes that while he's not great at writing, he is a master at drawing and illustrating.
Aaron finds solace in his drawings, creating illustrations of colorful mythological beings.
Little did he know that this would be the beginning of an incredible journey!
The story of Aaron's artistic journey is inspiring and motivating - reminding us all that creativity can come in many forms and that everyone has a unique talent to share.
Written by Andrea Beaty and illustrated by David Roberts, this book is the fifth installment in the bestselling Questioneers series; the Questioneers chapter book series includes titles like Rosie Revere and the Raucous Riveters and Ada Twist and the Perilous Pants, while the Questioneers picture book series includes titles like Sofia Valdez, Future Prez.
But don't let the 'children's book' label fool you.
This touching and empowering tale is as much for adults as it is for kids.
Why, you ask?
Because it's about overcoming obstacles, embracing your uniqueness, and most importantly, the power of art.
The magic of this book lies in its harmonious blend of literary and artistic brilliance.
From bold and vibrant colors to whimsical illustrations of characters, Aaron's world comes alive with each page turn.
Beaty's compelling narrative is brought to life by Roberts' vibrant illustrations, creating a sensory feast that captivates the imagination.
This fusion of words and visuals offers an immersive experience, making the story accessible and engaging for young readers.
The themes woven into Aaron Slater, Illustrator are particularly potent.
It delves into perseverance, dedication, and creativity—values that are crucial for budding artists.
Aaron's tale of triumph over adversity serves as a reminder that our unique abilities can be our greatest strengths.
The ever-worthy theme of beating the odds is presented in a unique way, and Beaty's writing style makes it accessible for readers of all ages.
The story encourages young minds to explore their creativity in ways beyond what is traditionally thought of as art—an especially powerful message that can have an impact on even the most jaded reader.
By showcasing the joy of creation, it encourages young readers to channel their imagination into art.
It's more than just a book—it's a stepping stone towards a creative future, painting a brighter picture for the world of art.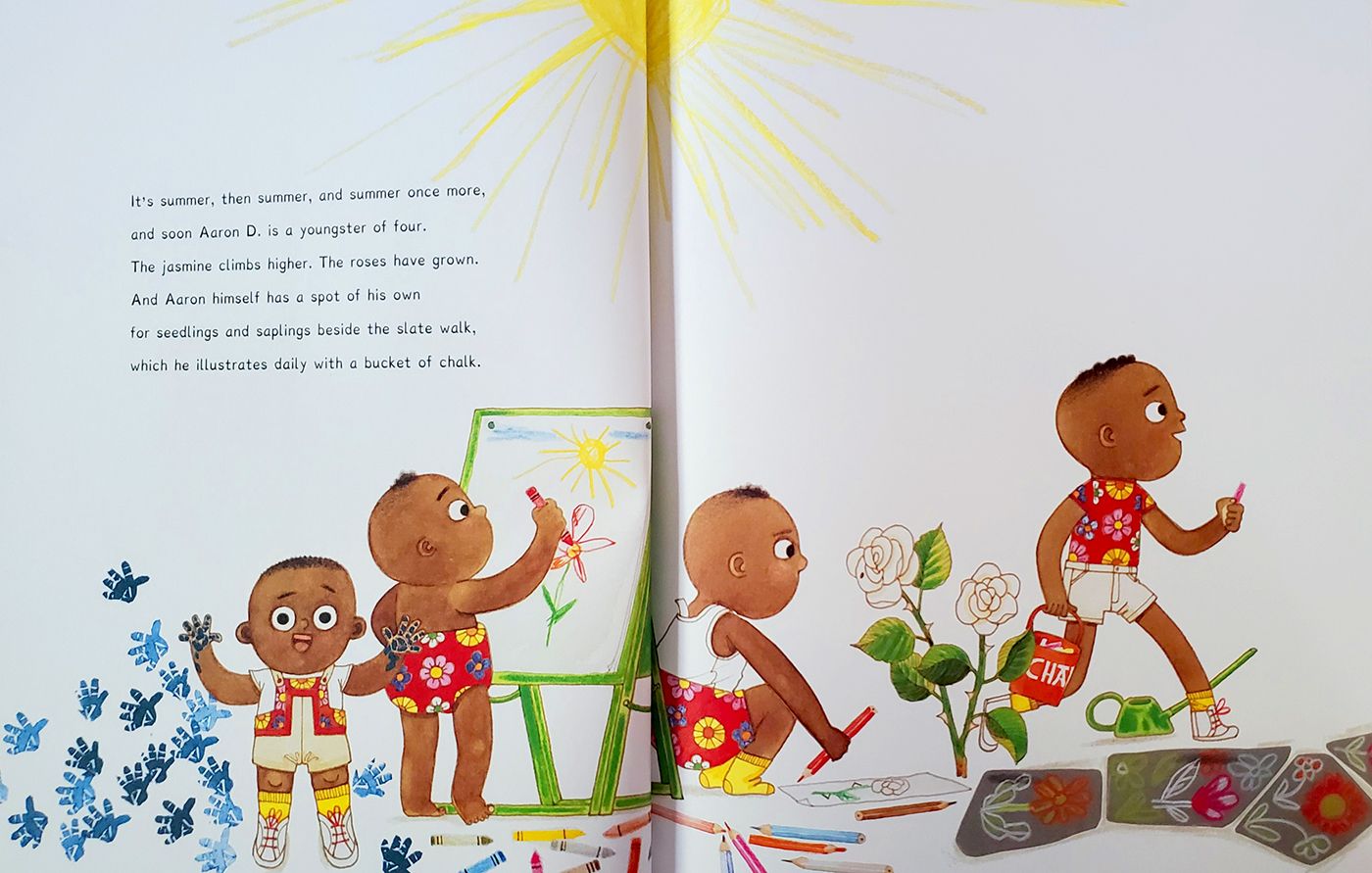 The Impact on Art and Creativity
In the colorful canvas that is children's literature, few picture books have made as vivid an impression as Aaron Slater, Illustrator.
This charming tale, penned by Andrea Beaty and adorned by David Roberts' illustrations, offers more than just a heartwarming, empowering story—it has left a lasting impact on the art and creative world.
It's about finding your voice, telling your story, and celebrating your unique abilities—even when you feel out of step with your peers.
But what makes this book truly special is how it has resonated with artists and creators of all ages.
This book has managed to do something extraordinary; it has become a rallying cry for self-expression, a beacon of hope for those who have felt misunderstood or marginalized.
Inspiring aspiring artists grappling with their own challenges, it sends out a powerful message: no obstacle is too big when you have creativity by your side.
Its central message—that every individual can find their creative voice, regardless of their circumstances—has inspired a wave of artists, writers, and creators to explore new ways of expressing themselves.
Moreover, Aaron's journey has struck a chord with many established creators, as it has served as a reminder of why they began creating in the first place: to tell their own stories, in their own unique ways.
Whether you enjoy painting, drawing, sculpting, writing, filmmaking, or spend all day writing, when inspiration strikes, Slater's tale provides a source of comfort and encouragement.
But perhaps the most significant impact of Aaron Slater, Illustrator lies in its potential to inspire future generations of artists and creators.
By showcasing the joy and power of storytelling, it encourages young readers to imagine, create, and share their own stories.
And in doing so, it promises a future where every voice—no matter how unconventional—is celebrated.
Creators have found inspiration in Aaron's journey, resonating with his passion for self-expression and his determination to overcome obstacles.
This shared connection has sparked new avenues of creative exploration, enriching various fields of creativity.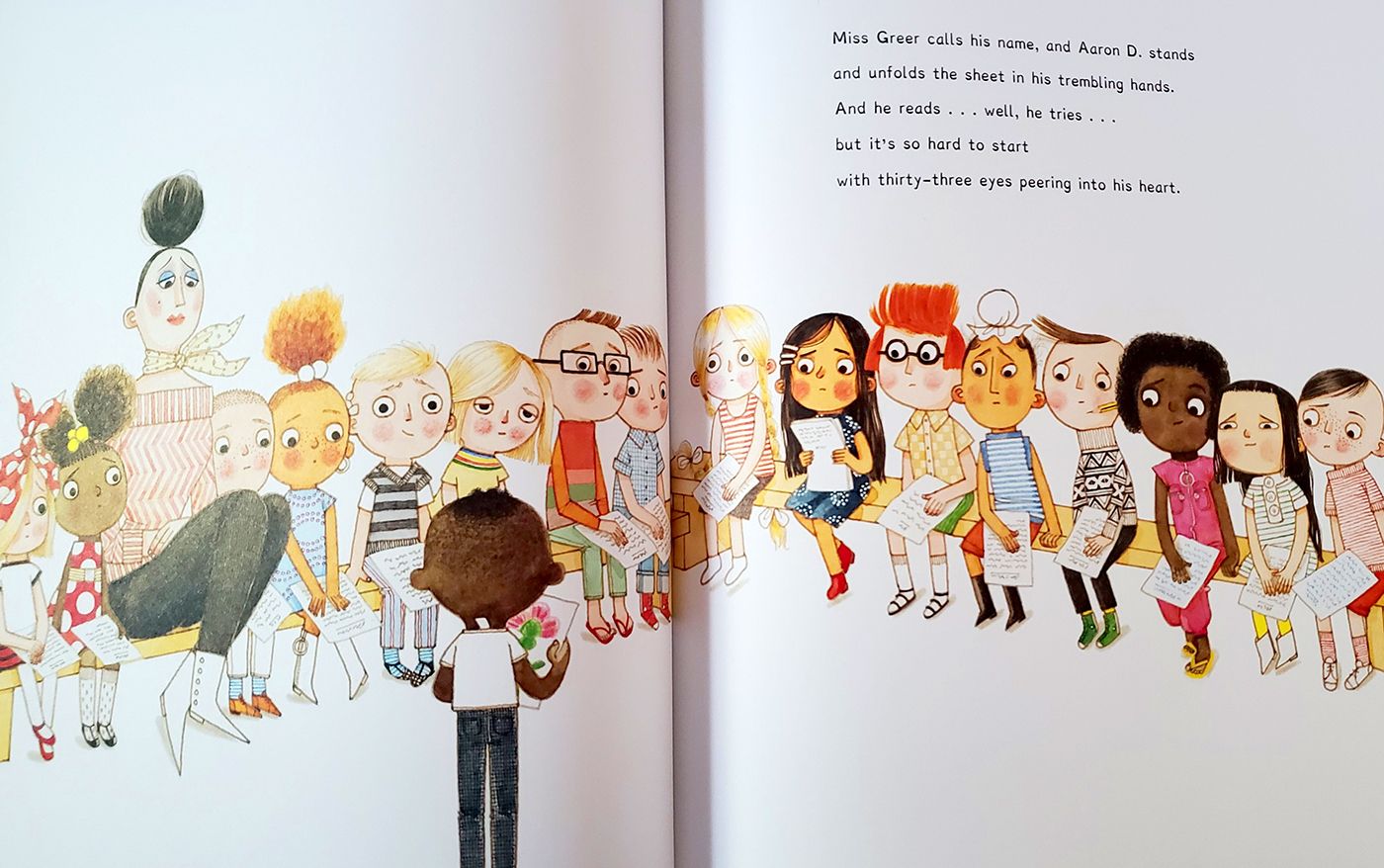 Influencing Creative Classrooms
In classrooms across the globe, Aaron Slater, Illustrator has become a key tool in encouraging children to embrace their creativity.
Teachers are incorporating Aaron Slater, Illustrator into their curriculums, using it as a tool to make learning more inclusive and fun.
It helps students understand that it's okay to be different, and everyone has their strengths.
Educators have also used it as a springboard for conversations about learning disabilities, empathy, and the importance of perseverance.
By presenting these themes in a relatable and engaging way, the book has helped to normalize discussions around these topics.
Its special Dyslexie typeface, designed especially for individuals with dyslexia, and inclusive narrative about a learning disability make it an ideal resource for teaching empathy and celebrating individuality.
It's not just shaping young minds but also creating an environment where every child feels seen and valued.
Moreover, Aaron Slater, Illustrator has also become a popular tool for educators and parents to teach creative thinking, problem-solving, and visual art to children.
The book's colorful illustrations and relatable storyline make it an ideal resource for art classes, book clubs, and other related activities.
Through these activities, students learn to express themselves through art and the power of storytelling.
An inspiring tale of resilience and self-expression, one that resonates with readers of all ages, this tale offers more than just offering entertainment; it offers an opportunity for growth and learning.
With its captivating visuals and relatable narrative, Aaron Slater, Illustrator is changing the way we think about art and creativity—promising a brighter future for budding artists everywhere.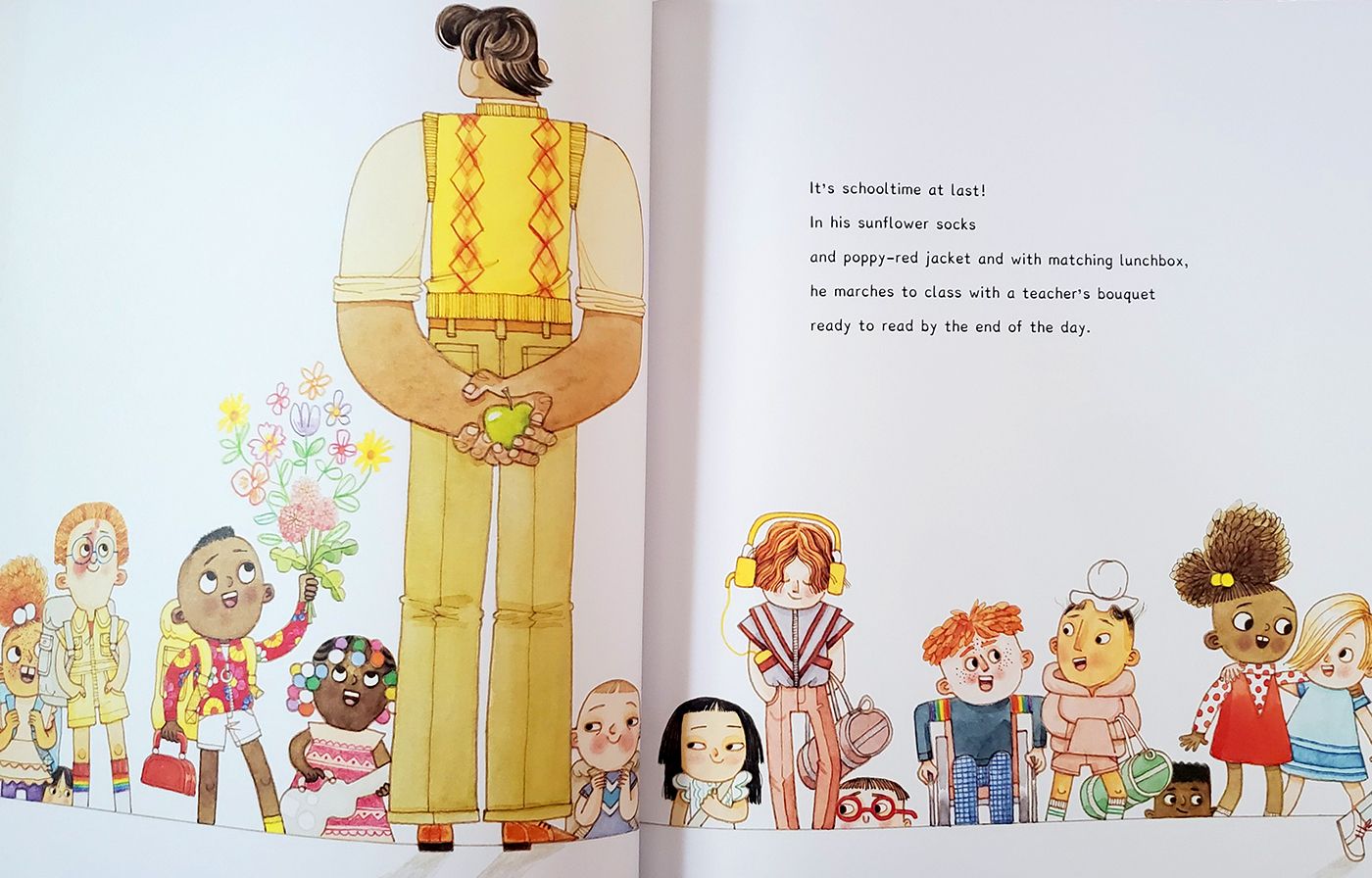 Feast for the Eyes & Mind in Children's Literature
An instant USA Today bestseller and New York Times bestseller, Aaron Slater, Illustrator is a delightful, uplifting story that celebrates creativity and the power of creative self-expression.
It's crafted with precision and care—strung together by Andrea Beaty's narrative and brought to life by David Roberts' illustrations.
This tale is a feast for both the eyes and mind; it offers an immersive experience that captivate the imagination and encourages readers to explore their own artistic boundaries.
Many children's books have been praised for their uplifting stories, but Aaron Slater, Illustrator stands out with its harmonious blend of textual and visual brilliance.
This picture book has become a cultural phenomenon, spreading its message of creativity, perseverance, and hope around the world.
From classrooms to libraries to art studios—it's a source of inspiration for budding artists everywhere.
Aaron Slater, Illustrator encourages young readers to pursue their artistic passions.
The book's central character, Aaron, is a relatable figure for many children who may also aspire to be illustrators, writers or artists.
Through his journey, Aaron learns that hard work and persistence can make dreams come true.
This message resonates with young readers and has inspired many to pursue and develop their creative abilities.
It's not just about art; it's about finding your voice.
Aaron might have dyslexia, but he finds a way to tell his story through his illustrations.
It's a testament to the fact that everyone has a unique story to tell and a distinct way to tell it.
Aaron Slater, Illustrator challenges conventional ideas about art, as the book promotes the idea that creativity is not just about talent but also about hard work, practice, and perseverance.
Challenging the misconception that some people are simply born with artistic ability, it highlights that with enough effort and determination, anyone can learn and excel at any artistic medium.
Through the book's characters and storytelling, the book promotes the idea that anything is possible with passion and determination.
This message encourages artists to keep on pursuing their dreams and not give up on their goals, no matter how difficult they may seem.
Aaron Slater, Illustrator is more than just a book.
It's a reminder of what we can achieve when we have courage, dedication, and creativity by our side.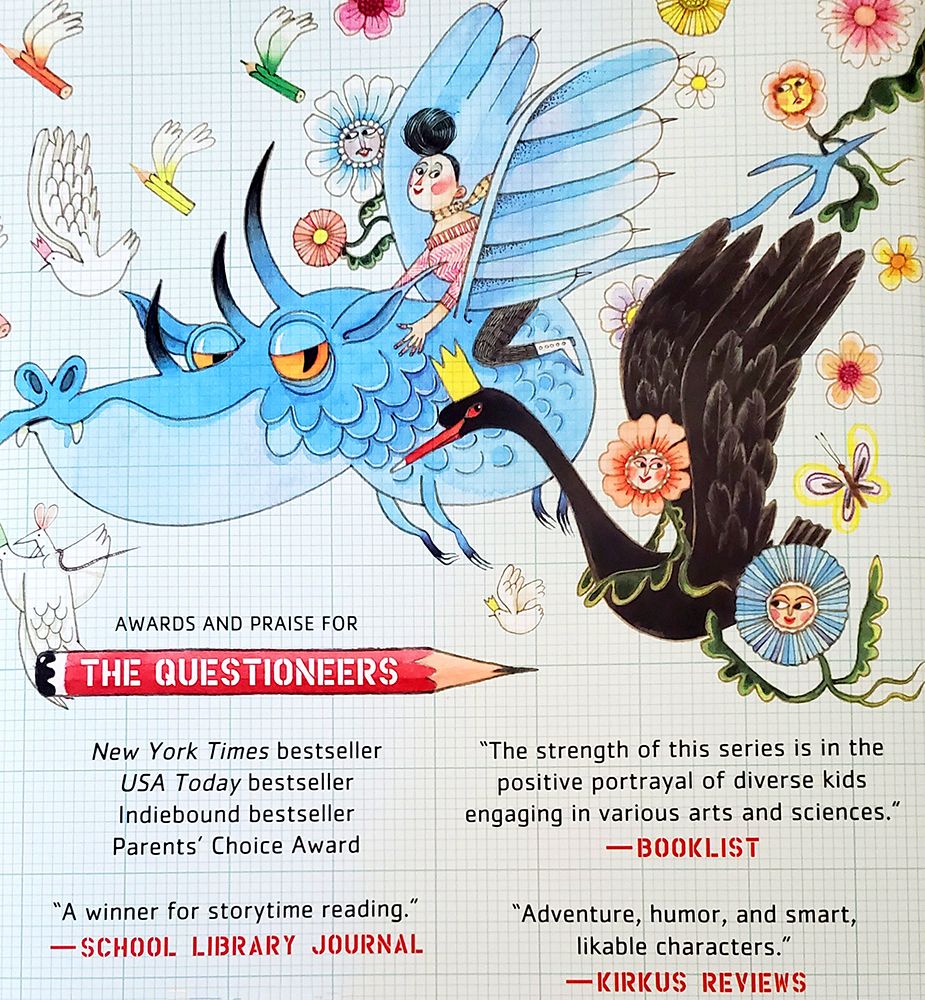 Celebration of Creativity with a Lasting Legacy
Aaron Slater, Illustrator is more than just a mere picture book—it's a celebration of creativity, a testament to the power of art, and an invitation to everyone to share their own unique stories.
It's a masterpiece that continues to inspire artists and creators everywhere, proving that every stroke of genius starts with a single brushstroke.
This remarkable children's book has had a considerable impact on the creative world, not only inspiring young readers to pursue their artistic dreams but also challenging conventional ideas about art and creativity.
Plus, it's a popular tool for educators, parents, and aspiring artists to learn and teach creative thinking, visual art, and problem-solving skills.
Aaron Slater, Illustrator is an excellent reminder that anything is possible with hard work, dedication, and an unwavering belief in oneself.
It's inspiring creators to embrace their uniqueness and use it as a strength.
Whether you're an artist, a writer, or just someone navigating through life's ups and downs, remember - your story matters, and only you can tell it best because as Aaron Slater shows us, every story is worth telling.
So, pick up that pen, brush, or whatever your choice of creative weapon is, and start creating.
Let's take a leaf out of Aaron's book and color the world with our creativity because, in the end, we're all illustrators, crafting our own unique stories.
So, here's to Aaron Slater—for showing us that every story is worth telling, and every voice deserving of being heard.
Come join us on Aaron's journey with your own copy of this phenomenal book and let his story color your world with the beauty of creativity!
Let's all celebrate the power of art—and make sure that it will continue to inspire generations to come!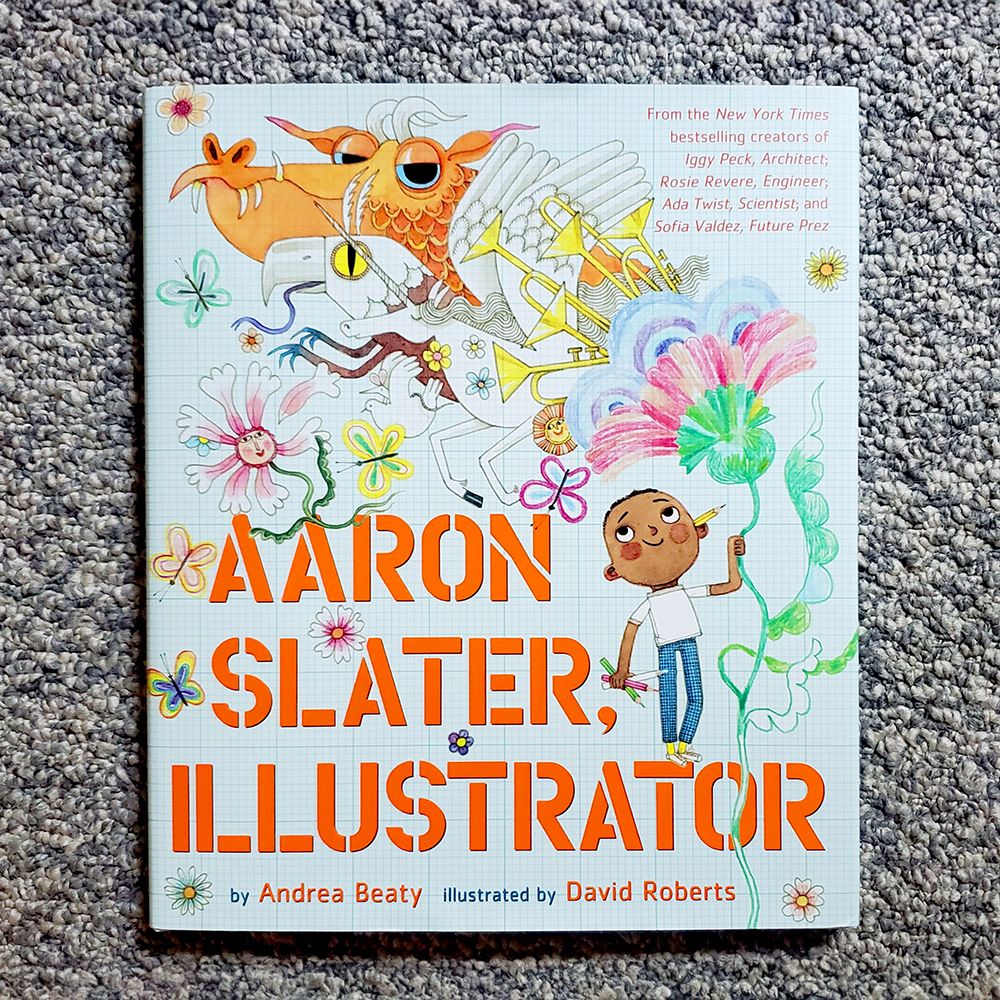 Aaron Slater, Illustrator
Check Price on Amazon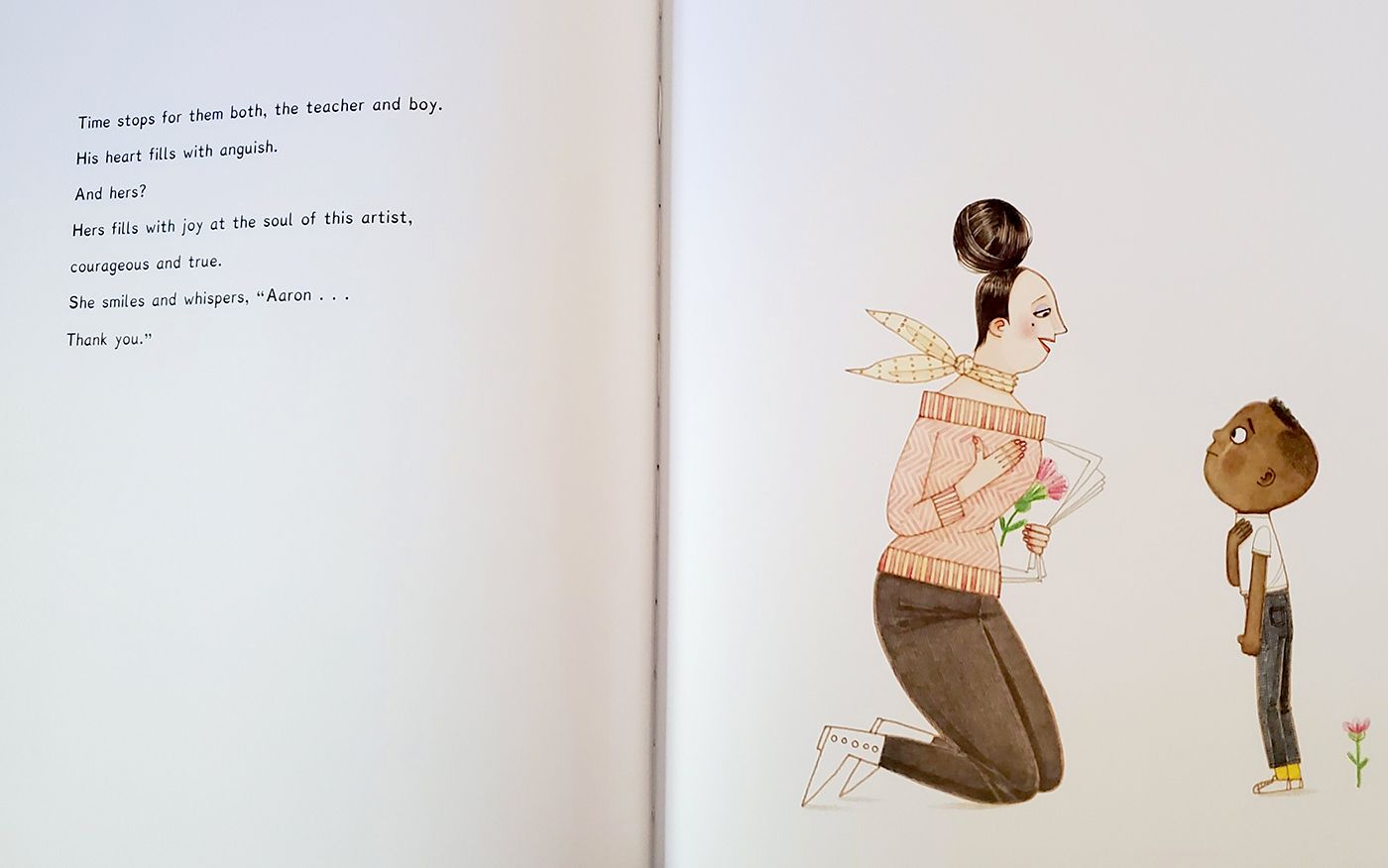 Eager to dive into this empowering story? Check out Story Time with Ms. Jay's read aloud!
Want even more content about creativity and art?
Be sure to check out all of our creative chronicles!
Looking to get creative and inspired with some awesome books?
Check out some of our other articles:
-Swatch: The Girl Who Loved Color