Do you ever feel like the art world can be a lonely place?
You're putting your heart and soul into creating something, and yet it feels like all of your hard work is going unnoticed.
Creating art can be a solitary pursuit, but it doesn't have to be.
We all know how intimidating and overwhelming the arts and crafts world can be – as an artist, you're constantly vying for recognition while trying to find ways to make your work stand out.
But there is still one path that so many of us end up overlooking: the power of connecting with other people who understand our struggles and challenges!
There's nothing quite like the energy and support that comes from being part of a creative tribe.
Through supportive communities, we can help each other stay motivated, hone our craft, receive feedback on our artwork, access helpful resources and even have a little fun along the way.
Whether it's a group of like-minded peers or a global network of creative beings, finding your tribe can positively impact your art and inspire you to take your work to new heights.
In this article, we'll delve into the power of supportive communities in the art world and how to find your own tribe; today we're diving into why finding your tribe is a game-changer for your creativity, and how you can start assembling your squad.
No matter if you're a seasoned artist or just starting out in your creative journey - it's time to find your tribe!
It's time to find (or create!) a tribe full of inspiring creative minds that will empower you to keep pushing ahead with reaching your goals!
Buckle up because we're about to embark on a wild ride into the world of creative tribes, unpacking everything you need to know about these magical clusters of creative souls!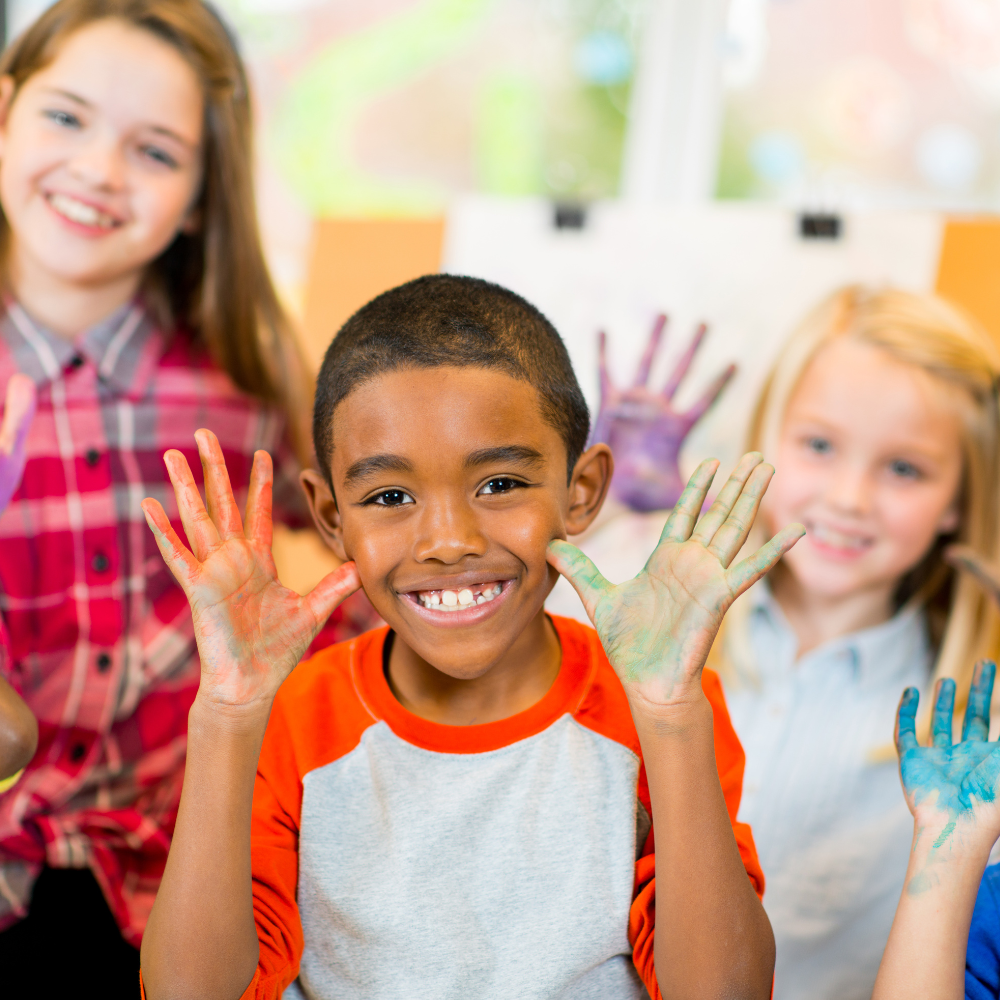 What's a Creative Tribe?
Picture this: a group of people who are as crazy about brush strokes as you are about brunch spots.
A crowd that understands your obsession with typography, your passion for creative writing, or why you get giddy over a beautifully composed photograph.
That, my friends, is a creative tribe.
In the simplest terms, a creative tribe is a group of people who share similar creative passions and interests.
These are the folks who speak your artistic language, who appreciate your weird ideas, and who won't judge you for getting overly excited about a particularly pleasing color palette or a beautifully composed painting.
These are your people; they get your quirks, share your passions, and most importantly, they celebrate your creative journey.
In this ocean of creativity, your tribe is your lifeline, your lighthouse, and your cheer squad all rolled into one.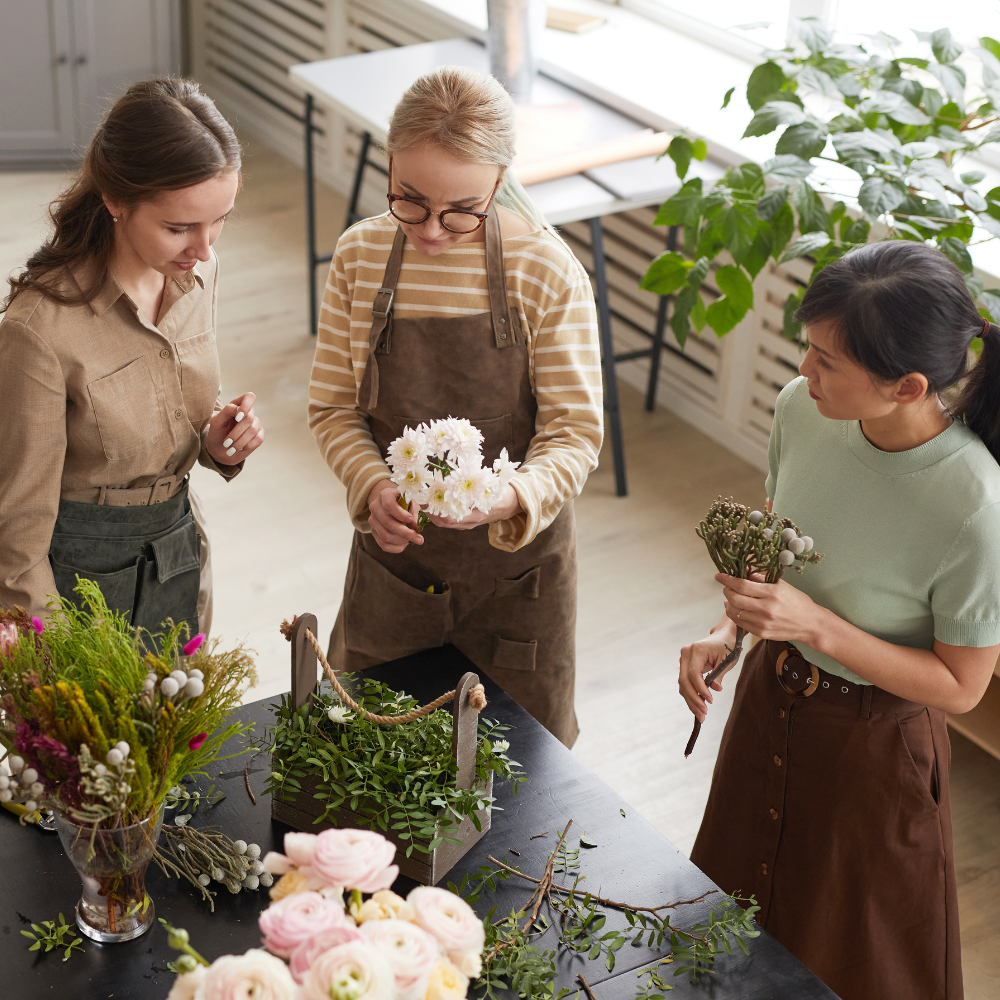 Creative Communities Through the Ages
From the Renaissance to the contemporary art scene, creative communities have always played a crucial role in the development of new artistic movements and ideas.
Surrealism emerged from the close-knit group of writers and artists that congregated at Paris's Café de la Rotonde.
The Dadaists had their own cabal in Zurich, while the Abstract Expressionists convened at the Cedar Bar in New York City.
In more recent years, we've seen the birth of collectives such as the Guerrilla Girls, who have used their platform to promote greater representation in the art world for women and artists of color.
These kindred spirits shared resources, critiqued each other's work, and provided moral support during difficult times.
But it's not just famous artists who benefit from creative communities.
For beginners and professionals, finding a supportive group of peers can make all the difference.
Whether it's a weekly life drawing class, a writing group, or an online art forum, being part of a tribe can spark your creativity, provide valuable feedback on your work, and help you connect with others who understand the joys and challenges of the artistic life.
And that is exactly why it's so important to find your tribe: they can help you navigate the creative landscape, challenge you to reach beyond your comfort zone, and of course, have each other's backs.
By connecting with others in the realm of art, you can access valuable resources like grant opportunities and exhibitions that you might not know about otherwise.
Your tribe can also offer constructive feedback on your artwork and provide honest insight into the challenges of the art world.
Most importantly, your tribe will remind you why you fell in love with art in the first place – and encourage you to keep creating!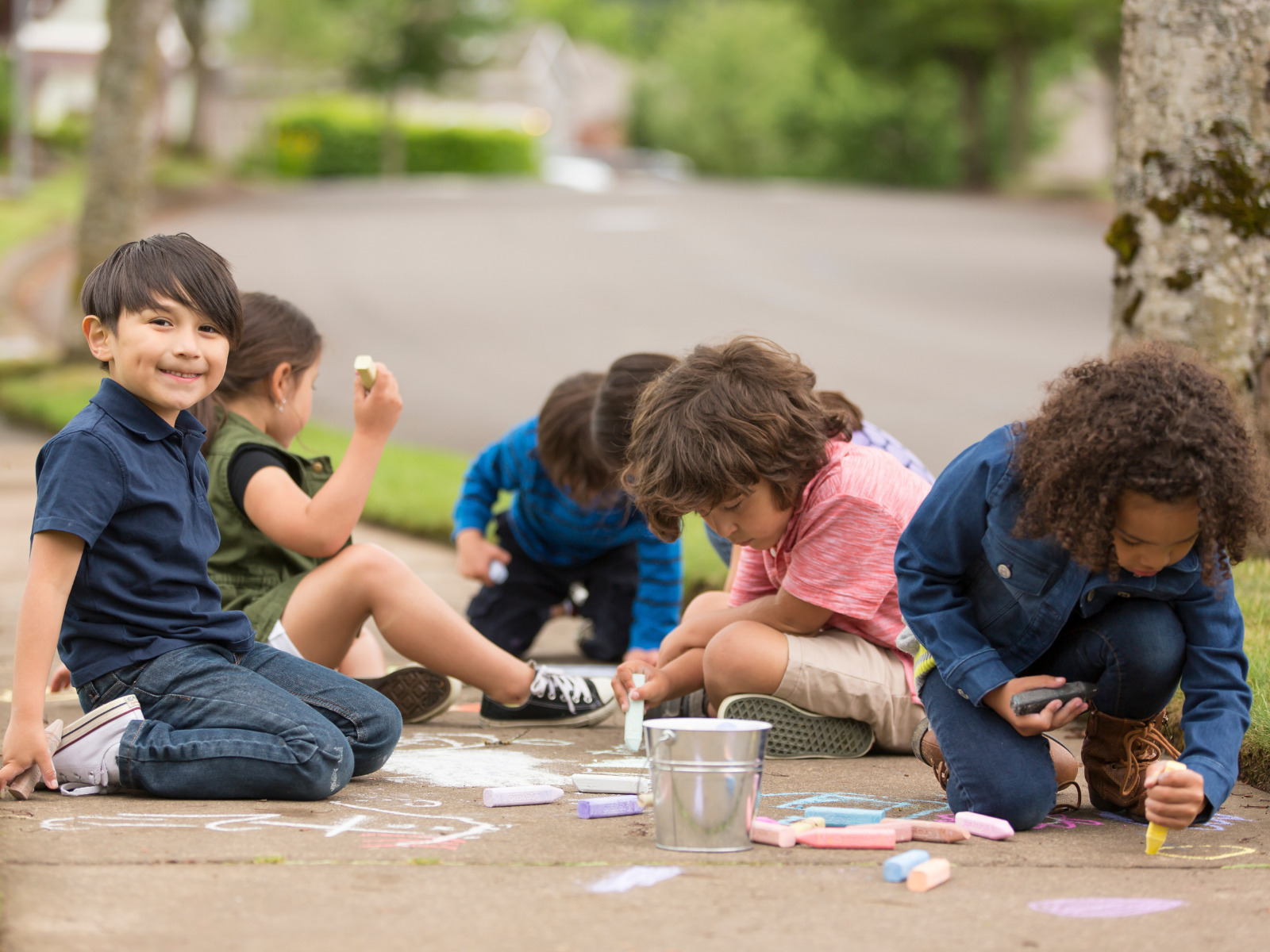 The Magic and Perks Behind Creative Tribes
Finding your tribe is like finding the missing piece of your creative puzzle.
A creative tribe isn't just a casual hangout – it's a powerhouse of inspiration, support, and growth.
Here's why you should find your tribe and some of the amazing benefits you can reap from connecting with other creative minds:
Say Goodbye to Loneliness:
Ever felt like you're the only one who cares more about brush strokes than brunch spots?
Fear no more!
Being part of a creative community can also provide a much-needed offset to the solitary nature of creating art.
As much as we may love spending hours in our studios lost in our work, it can get lonely.
That's where a tribe can come in – giving you a sense of belonging and camaraderie that energizes you to keep creating.
Human nature is built to crave connection, and creative discussions can provide an antidote to the loneliness of working alone.
Your tribe members understand you, your struggles, and your triumphs; they share your obsessions and your challenges.
They are there to lift you up when you hit a creative block and celebrate when you create a masterpiece.
Your creative family will share common interests, similar values, and a collective purpose – that's what makes them special!
One tribe is full of great relationships and a lot of fun, but another essential bonus is that it can give your work an extra boost.
You can use your tribe to get feedback on ideas or works in progress, help each other stay motivated to finish projects, inspire one another, and even collaborate on new pieces together!
Boost Your Health and Well-being:
Being part of a tribe can actually boost your health and well-being.
When you connect with others on a deeper level, it fosters a sense of purpose and belonging that can positively impact your mental health.
Studies show that being part of a community can have a positive impact on mental health because it reduces stress, increases self-confidence, and helps us to keep connected.
It also encourages us to take care of ourselves and each other, which can improve physical health.
And let's not forget the power of laughter!
Having a tribe by your side means you'll be able to laugh more, play more, and just generally enjoy life more.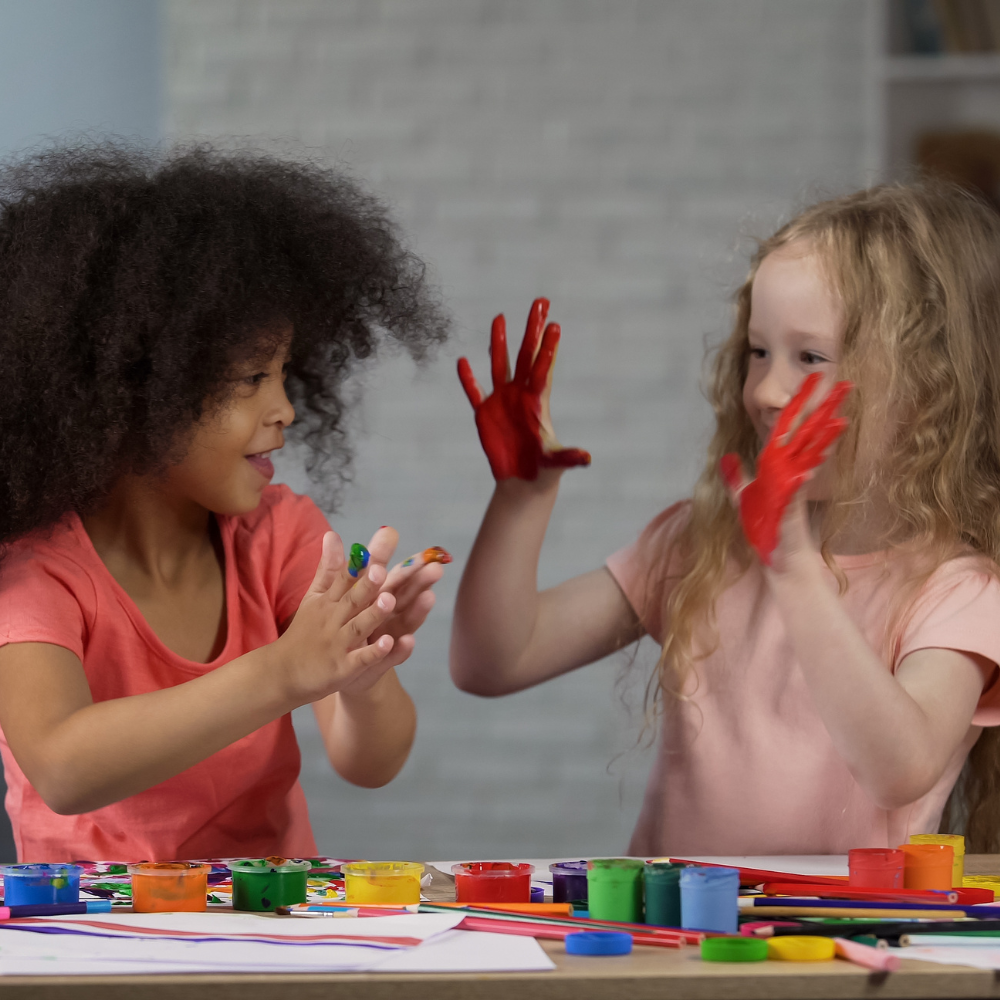 Career Advancement and Stay Ahead of the Curve:
Your tribe can become a network of opportunities.
Making connections through other people can alter your creative career.
Building meaningful relationships within your tribe can lead to collaborations, partnerships, and opportunities that could shape your entire creative career.
Having access to other creative minds in your field can give you an edge over those who don't, as well as staying ahead of the curve when it comes to current trends in the art world.
You can share ideas, access resources, and get up-to-date information from your peers on what's happening in your creative industry.
Being in an inspiring environment can spark new ideas and inspire you to push boundaries.
Surrounding yourself with other creative minds can motivate you to keep creating,
Hearing how others approach their work and discuss art can help you gain a better understanding of your own craft.
Creative tribes are like hubs of inspiration and feedback; they provide a safe place for you to exchange ideas, get fresh perspectives on your work, and challenge yourself to explore new creative avenues.
Being able to share your art and receive feedback from a knowledgeable audience can also help you grow as an artist.
And that's invaluable!
Plus, when we come together as a collective, we have more access to resources like grant money, galleries, and funds.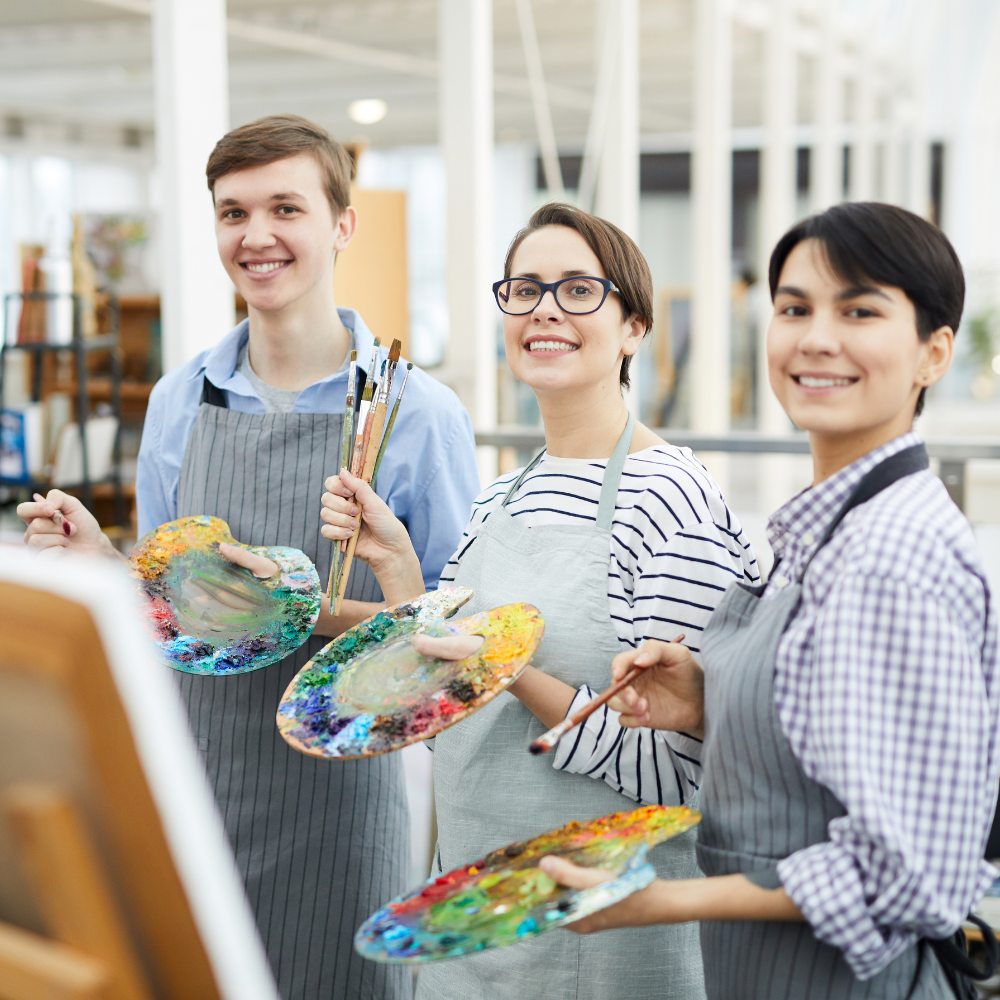 The Path to Finding Your Tribe: A Treasure Hunt
Now that we've got you all excited about finding your tribe, you might now thinking, "I need a tribe ASAP!"
Fear not, we've got you covered.
Finding your tribe is often as easy as walking across the street or a few clicks away on the internet!
The key is finding the right group of people who you feel connected with and energized by.
Here are some ways to get started in the hunt for your tribe:
Authenticity attracts like-minded individuals.
Don't be afraid to show your true colors (literally and figuratively)!
Be open to connecting with others and allow yourself to be vulnerable.
That's how you'll form the deepest connections.
Follow the art that speaks to you.
If you're passionate about abstract painting, for example, scour galleries or websites and take note of who's making art that inspires you.
No matter what type of artist you are – painter, sculptor, digital artist – chances are there is a community out there for you.
So, be authentic because your tribe will appreciate your authenticity and connect with you on a deeper level.
The best way to find like-minded people is to get out and about!
Attend art openings, gallery shows, lectures, workshops, or any events related to your creative interests.
Attend art shows, join online forums, participate in workshops.
Put yourself out there, and you'll find your people.
Talk to your peers, professors, and mentors; ask them if they know of any creative groups or organizations that might fit your interests.
It never hurts to inquire!
You'd be surprised how many amazing opportunities are only a few questions away.
Frequent places that are art-related and introduce yourself because you never know who you might meet, or what sort of collaboration may come out of it!
Attend local art openings and events and strike up conversations with other artists.
Take classes and workshops and seek out the ones where you click with your fellow students.
Join online forums and engage with others who share your interests and style.
These events are great places to meet fellow creatives who share similar interests as you.
These can be local, national, or international groups that promote creativity through events, workshops, and networking opportunities.
Whether it's a professional artists association or an informal art collective, joining one these groups can help you find your tribe and expand your network.
The more you put yourself out there, the higher your chances of finding your tribe.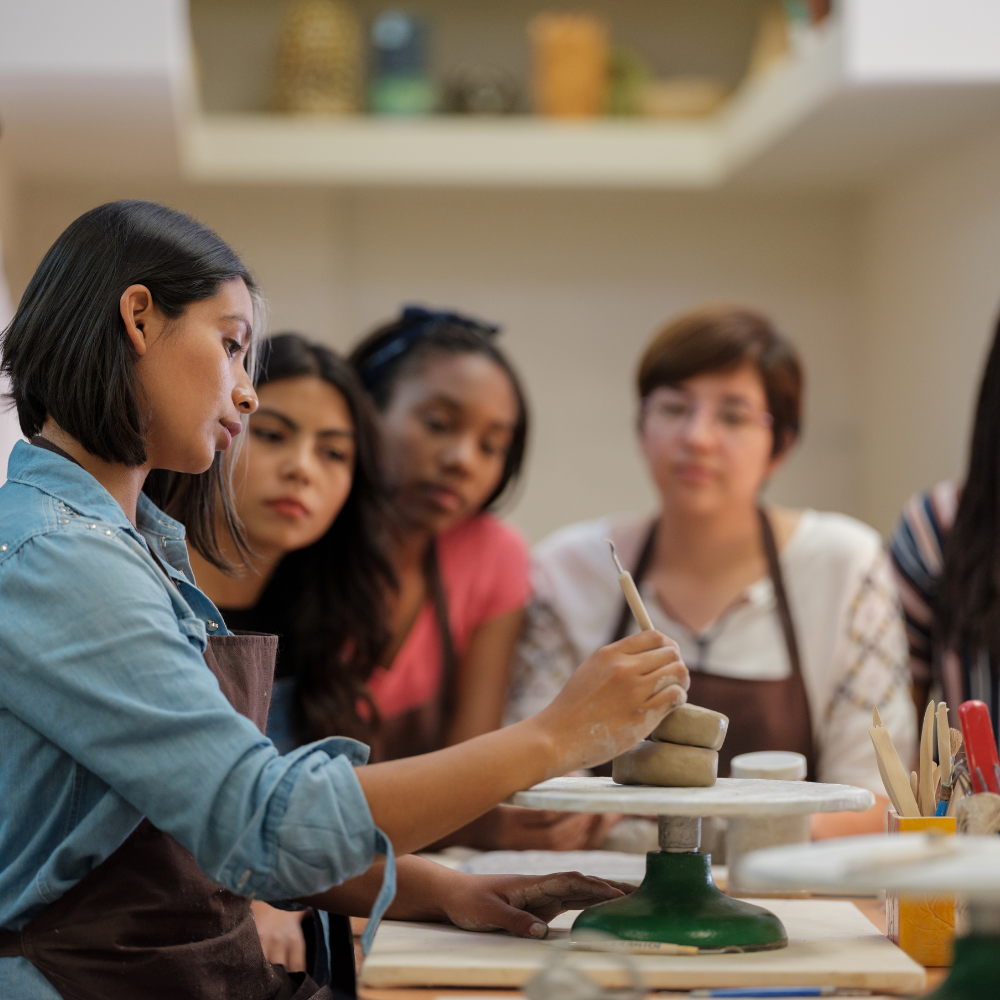 Start each day with the simple task of having a grateful heart.
When you appreciate what you have, you attract positivity and like-minded individuals.
Show gratitude for those who have helped you along your creative journey and be open to helping others as well.
We all need a little help from time to time, so don't hesitate to reach out when you need it.
By showing gratitude and being willing to give back, you will attract positive people into your life who are just as eager to learn and be inspired as you are.
Mentorship is a great way to build meaningful relationships with other creatives that could turn into valuable partnerships down the line.
But with so many options for creative communities out there, how do you find the one that's right for you?
The key is to experiment, and if you're having trouble finding a creative group that aligns with your passions, why not start one yourself?
Organize an art show or open studio session for local artists to come together and share their work.
Start a newsletter or blog to bring together creatives from around the world and discuss art, trends, and opportunities.
Begin a weekly sketch group or propose a collaborative project with peers you admire.
Create a book club or online forum for artists to come together and explore different topics in the art world.
You can even create an online group or forum for artists in your area to chat about their projects and goals.
The possibilities are endless!
So, take a chance and lean into the unknown; you never know what amazing adventures await you on your journey to find your creative tribe.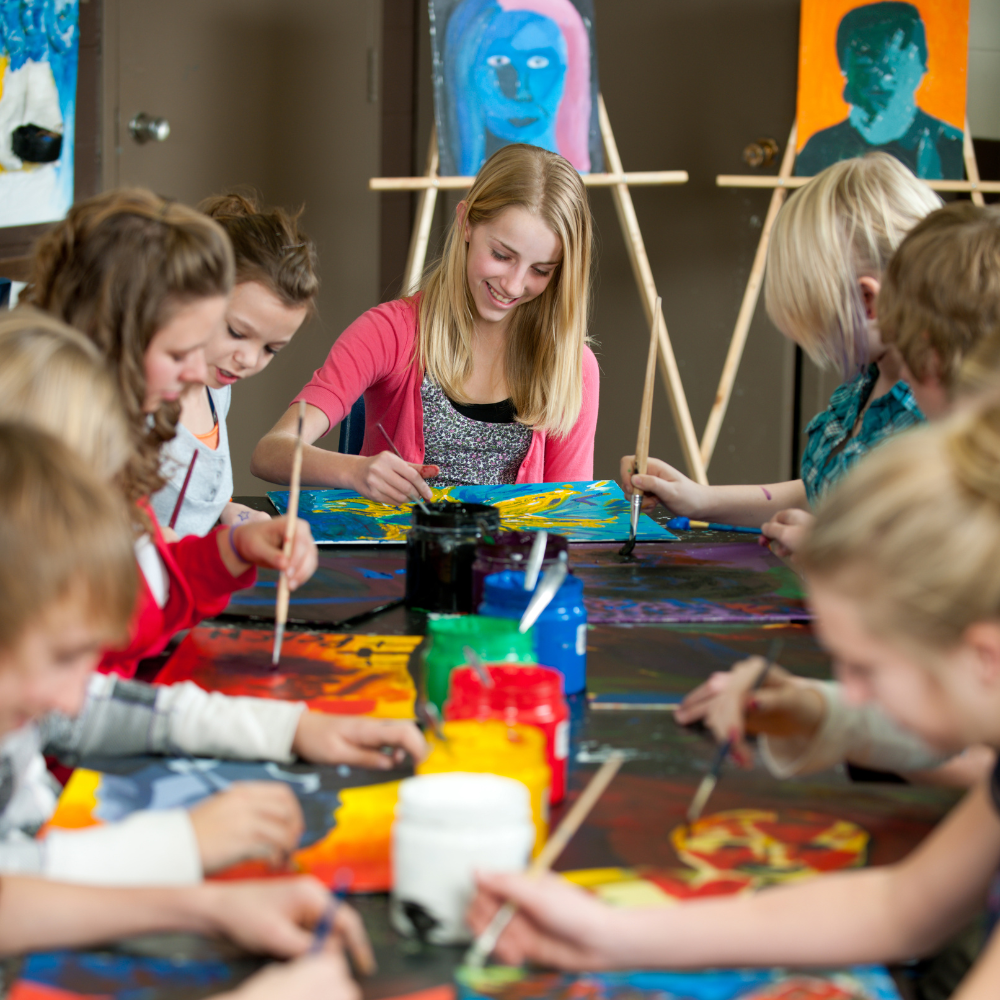 The Digital Age: Finding Your Tribe Online
In the age of social media, finding your tribe has never been easier.
Platforms like Instagram and Pinterest are filled with hashtags dedicated to various art forms.
Joining these virtual communities can expose you to a diverse range of styles and techniques, and open doors to collaborations across the globe.
There are also many online groups, forums, and social networks dedicated to creatives, and an online community can be great place to meet other artists and get feedback on your work.
Online friendships can be just as meaningful and powerful as face-to-face ones.
Whether you're a painter, sculptor, photographer, or any other type of art-maker, there's a virtual community for you, so don't pass up this great resource!
The internet can be a great way to find your tribe, but it's important to remember that online communities cannot replace IRL (in real life) ones.
It's important to leave your digital world and connect with people in person whenever possible.
At the end of the day, it all boils down to connection – connecting with others on a deeper level.
The more you put yourself out there, the easier it will be to find your tribe and build meaningful relationships with other creatives.
So, don't be afraid to take that first step – because connective magic awaits!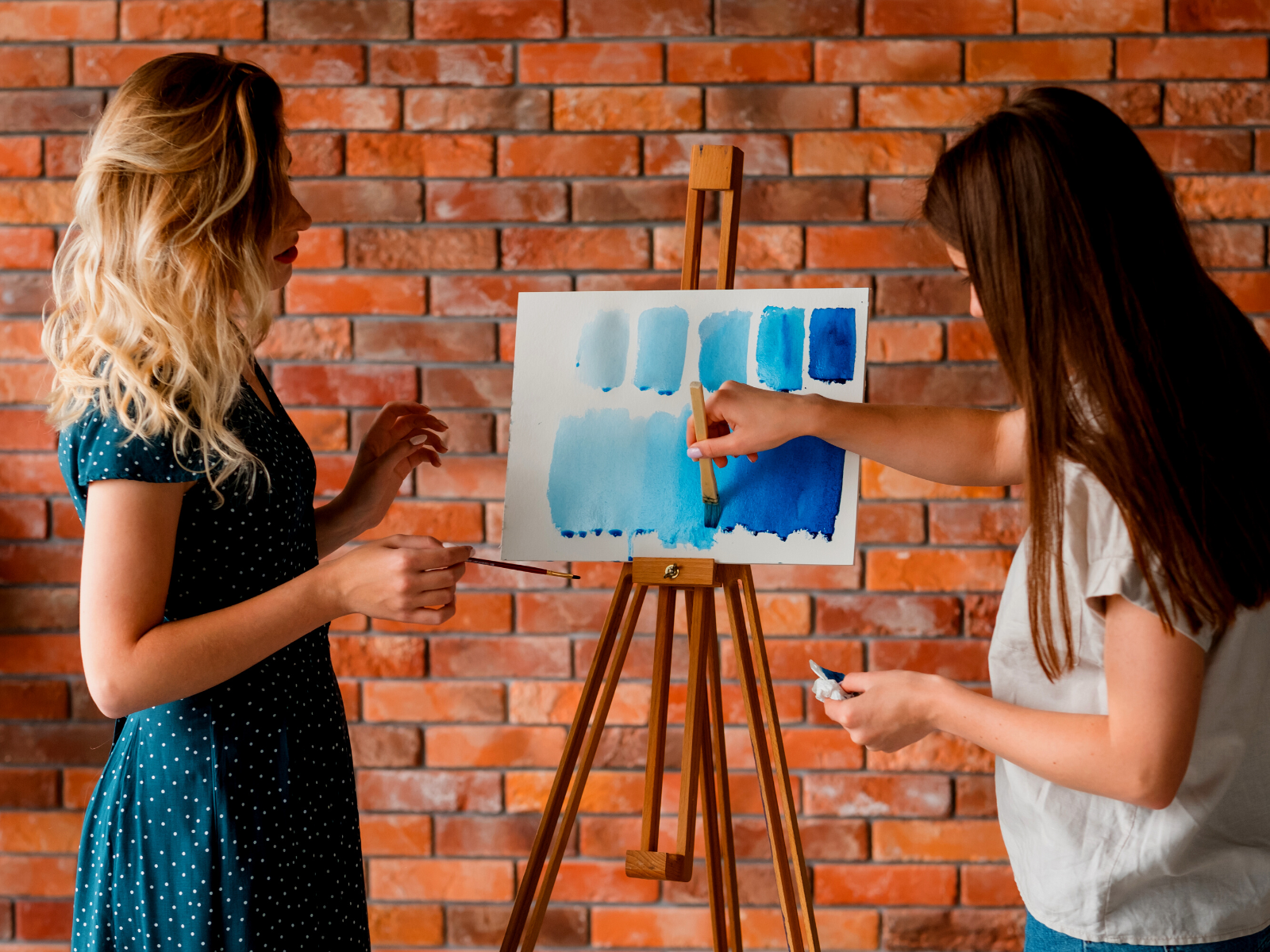 The Bigger Picture: Impact on Your Art
Being part of a creative tribe can significantly influence your art and career.
The feedback, inspiration, and networking opportunities can lead to better creative output and a more successful career.
Plus, it's just plain fun!
The positive energy and shared passion of a creative tribe makes the creative process more enjoyable.
Your tribe can be an invaluable source of support when times get tough.
No matter where you are in your artistic journey, having a supportive group of peers can help you reach new heights and take your art to the next level.
Don't be afraid to reach out and find your tribe – you won't regret it!
You never know what exciting collaborations and opportunities come from connecting with like-minded creatives!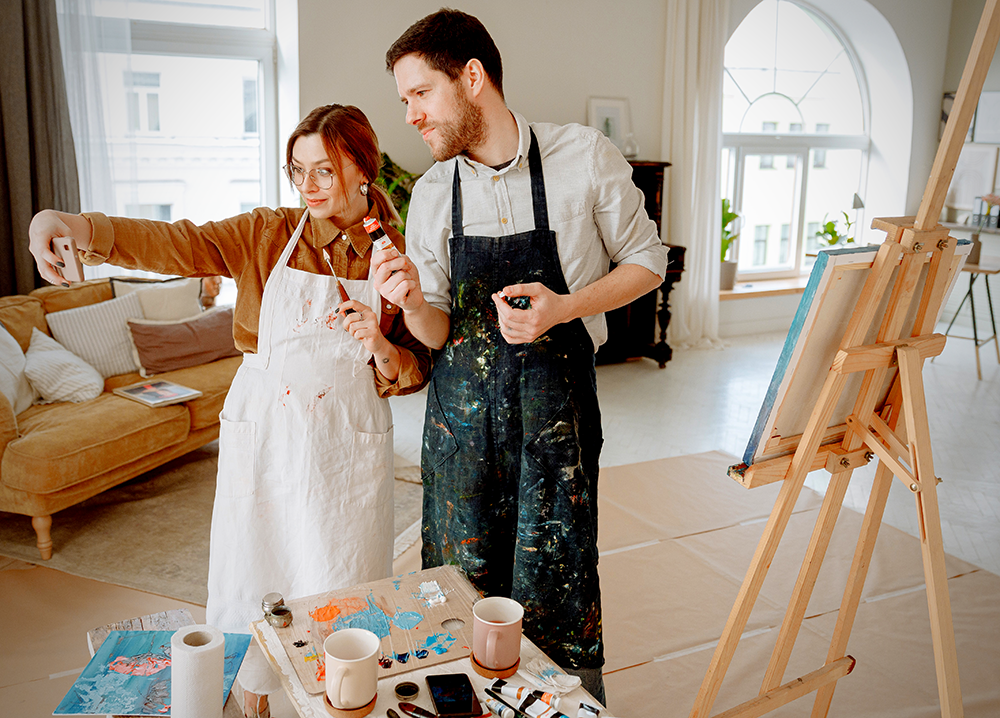 Creative Connections: Find Your Tribe!
At the end of the day, finding your creative tribe is a journey that requires effort but can be highly rewarding.
It takes self-reflection, willingness to try new things, and an openness to connecting with others to find the group of people who you will click with and form meaningful relationships, but uncovering your creative family should be an exciting adventure, not a chore.
So, stay curious, stay passionate, and never stop exploring!
Be open to new experiences and people; you never know who might turn out to be part of your tribe!
The rewards of finding your tribe are tremendous – from new opportunities to priceless friendships.
By surrounding yourself with similarly-minded creatives, you can access valuable resources, get feedback on your work, and reap the health benefits of meaningful connection.
Keep in mind that the journey is just as important as the destination – so take it one step at a time and enjoy the ride.
Good luck with your quest for your creative tribe! You got this!
No matter how you go about it, finding your creative tribe can invigorate your art practice and bring a new level of joy to your work.
Not only will you find new inspiration and motivation, but you'll have a support system that helps you navigate the ups and downs of the artistic life.
What are you waiting for?
Embark on your quest to find your creative tribe.
Your creative journey is about to get a whole lot more exciting!
So, take a chance, put yourself out there, and find your tribe – you won't regret it!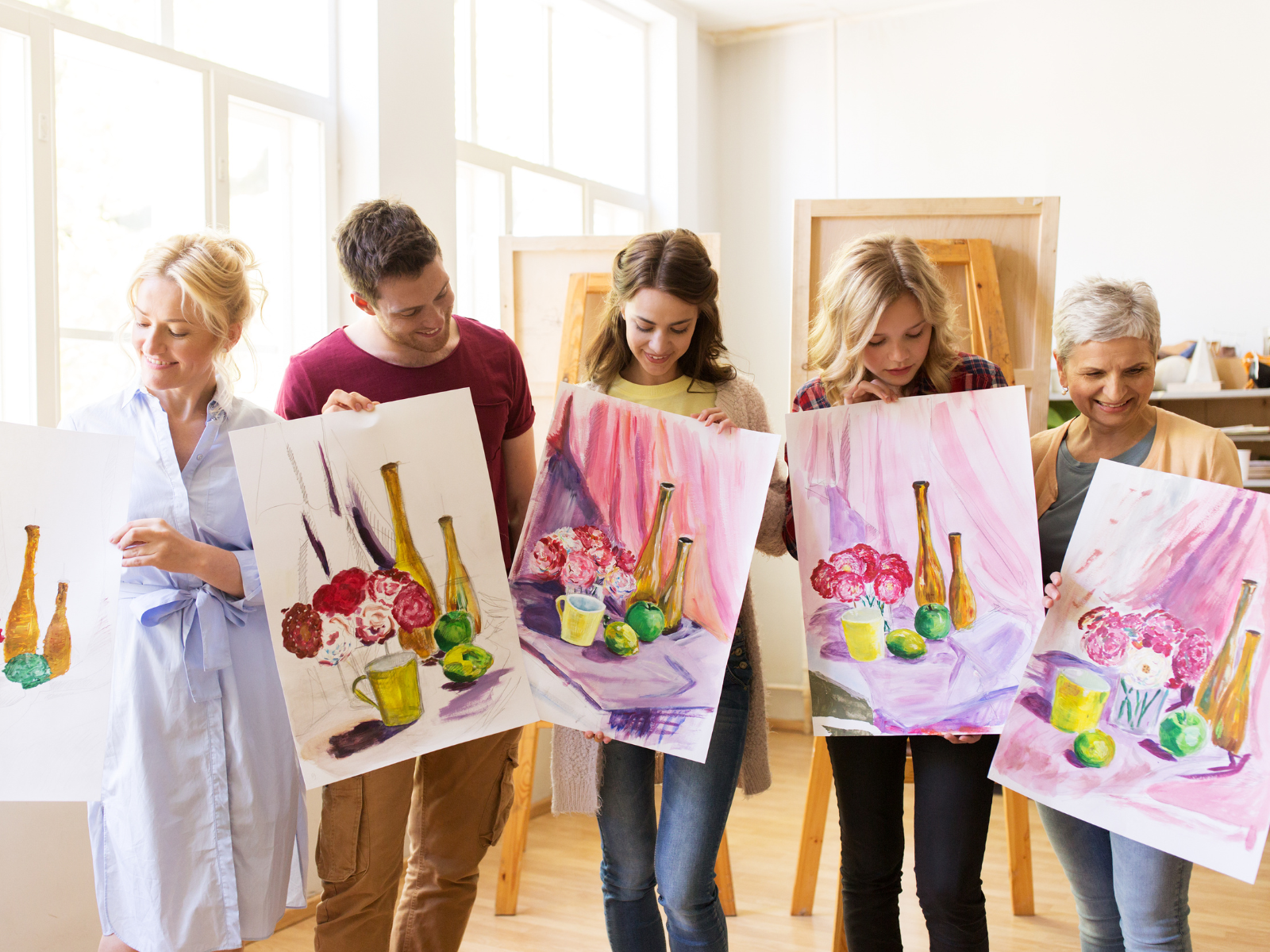 Looking to learn more about finding your tribe? Check out TheCurlyKid's video!
Want even more content about creativity and art?
Be sure to check out all of our creative chronicles!
Eager to get creative with your tribe?
Check out some of our other articles:
-Choosing the right art supplies
-Exploring different art mediums
-Unleashing creative potential
-How to express your creative side