Do you want to create content and art that truly stands out and stands the test of time?
Are you ready to manifest your inner creative genius and create digital masterpieces like never before?
With the right content creator tools, you can unlock unprecedented levels of creativity while also maximizing efficiency — so no matter your skill level, you'll be able to unleash your potential!
From video editing tools to AI-driven projects, today's artist has access to all sorts of amazing technology that will transform their process.
With a variety of options available to make creating content easier and faster than ever before, ranging from graphic design and video editing software to online learning platforms and productivity tools, there's something for everyone, and you can now explore new ideas without fear of failure!
Today's creatures are truly spoilt for choice when it comes to crafting stunning content!
From simple software offerings that help block out distractions while expressing yourself with colorful palettes, to apps devoted entirely to helping turn concepts into reality - there's never been a better time for aspiring artists everywhere to hone their craft.
No matter if you're a content creator who's tired of wrestling with complicated tools that only seem to stifle your creativity or a beginner looking for the best way to jump start your creative journey - you're sure to find the perfect content creator tools that will help bring your ideas to life!
You'll be amazed at what you can create with just a few clicks of a button!
Join us as we dive headfirst into the world of the best content creation tools that will revolutionize the way you create and share content.
And trust us, by the end of this article, you'll be ready to conquer the digital world, one piece of stellar content at a time!
Let's dive in and discover some exceptional resources so that you can take your artwork from concept through completion with flair!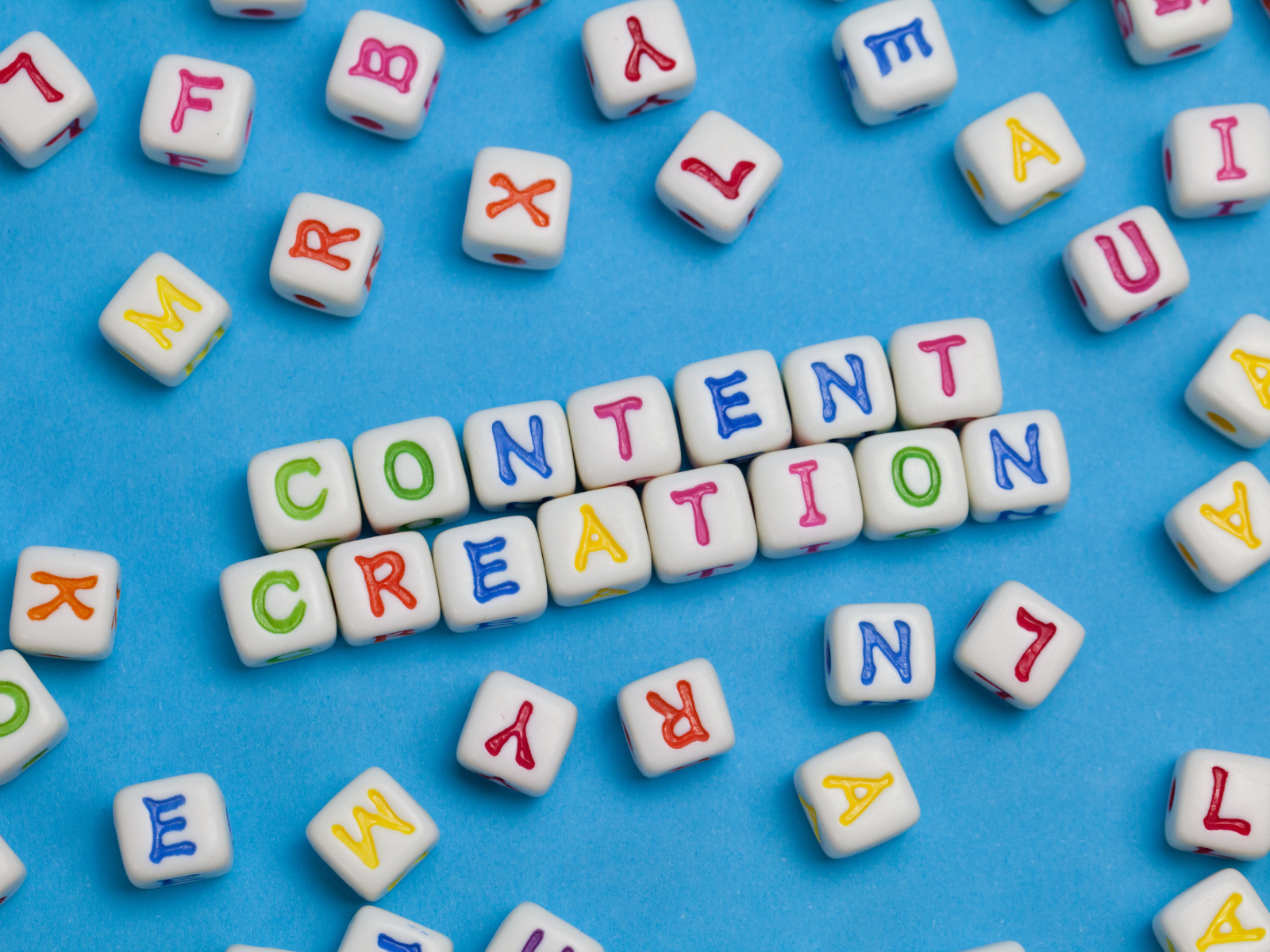 What are Content Creator Tools?
Content creation has become a cornerstone of the digital world.
Whether you're a budding influencer, a seasoned blogger, or a small business owner looking to enhance your online presence, content creation tools are your secret weapon.
They help streamline the process, enhance your creativity and ensure that your content stands out from the crowd.
Simply put, content creator tools are digital media-based programs, platforms, software, or applications designed to help you create, edit, distribute, organize, share, and manage content.
These tools can range from simple online applications such as photo editing software and screen capture programs to more complex software packages designed for creating animations or videos.
The beauty of these tools is that they cater to a variety of skill levels; no matter your needs, there is sure to be a tool out there to help you create visually stunning content like never before!
Whether you're a novice just starting out or a pro looking to expedite your workflow, there's a tool out there for you.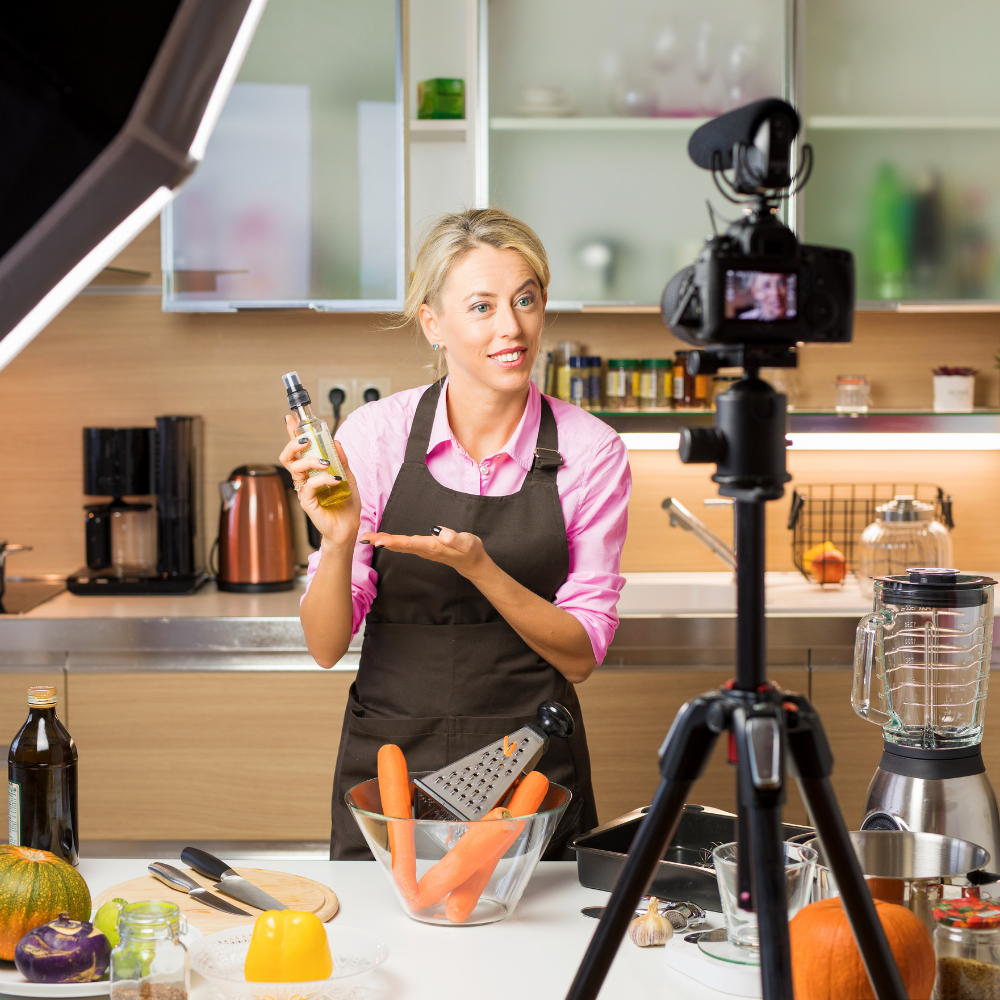 Different Types of Content Creator Tools
There are a variety of content creator tools available to suit every need.
Whether you want to create stunning visuals, audio files, or videos - there's an array of incredible tools out there to help make your dreams a reality.
With the variety available, you can even find free content creation tools.
No matter what your needs, you can find your new favorite content creation tools!
Let's take a look at some of the most popular and sought-after digital content creation tools:
Photo Editing Software
Photo editing software, like Adobe Photoshop or Lightroom, allows you to enhance your photos, correct imperfections, and even create digital art.
These tools offer a wide array of features such as color correction, cropping, layering, and more.
Pros: High level of customization, professional results
Cons: Can have a steep learning curve, some may be expensive
Graphic Design Tools
Graphic design tools, like Canva or Adobe Illustrator, enable you to create eye-catching designs for social media posts, blog headers, infographics, and more.
They come with pre-made templates which can be a lifesaver for beginners.
Pros: User-friendly, vast library of templates
Cons: Advanced features may require a subscription
Screen Capture Software
Screen capture software like Snagit or OBS Studio are perfect for tutorials, webinars, or game streaming.
They allow you to record your screen activity with ease.
Pros: Easy to use, useful for educational content
Cons: Free versions may have limited features
Video Tools
Video content creation tools, such as Capcut or Adobe Premiere Pro, help you edit videos like a pro.
You can cut, trim, add effects, and even add soundtracks to your videos.
Pros: Versatile features, ideal for creating high-quality videos
Cons: May require a powerful computer for optimal performance
AI Tools and Software
AI tools and software, such as GPT-3 or Jasper, are powerful tools for content generation.
They allow you to quickly generate unique content in a fraction of the time.
Pros: Save time by generating content automatically, can be used for creative applications
Cons: AI errors may occur, results may require manual editing
With so many amazing options, content creation tools can be a great asset to any artist or creator.
Content Research Tools
Content research and trend tools, such as Google Trends or Buzzsumo, can help you stay up to date on the latest trends in your field.
They provide real-time data and insights to help you create timely content ideas that resonates with your target audience.
Pros: Track what's popular quickly, identify topics of interest to engage with audiences
Cons: Can be time-consuming to research, requires careful analysis of data
Planning Tools
Content scheduling and planning tools, such as Hootsuite or Trello, help you plan ahead.
These tools provide templates and task lists to help organize ideas and ensure that tasks are on schedule.
You can organize and sequence content ideas, create editorial calendars, and post to multiple social media platforms simultaneously - all from one central hub!
Pros: Visualize your workflow, keep track of deadlines and progress
Cons: Can be expensive for more advanced features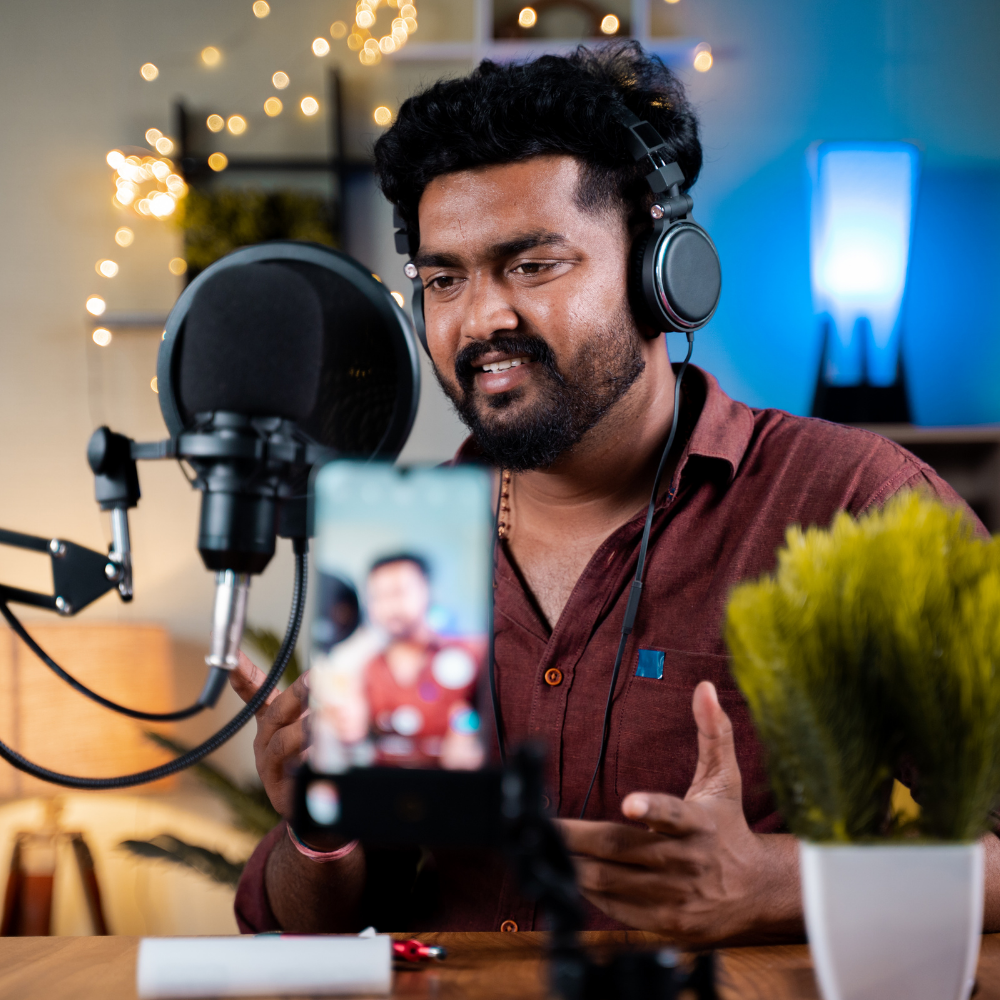 Canva: Create Beautiful Graphics With Ease
First up on our list is Canva, a user-friendly graphic design tool that's perfect for both beginners and seasoned pros.
This online graphic design platform has taken the design world by storm, allowing even total novices to create eye-catching graphics with ease.
Equipped with a vast library of customizable templates, millions of high-quality images and graphics, and a user-friendly design interface, Canva is perfect for everyone from small business owners to seasoned designers.
With its drag-and-drop interface and an extensive library of templates, Canva makes designing stunning graphics a breeze.
There's even a free version, which is great for those who are just starting out and don't want to invest in expensive software.
However, the free version has limited design elements, and pricing for paid plans can add up quickly.
And with its user-friendly mobile app, you can create stunning graphics on the go, making Canva an ideal content creation tool for both desktop and mobile users!
Pros: Easy to use, wide variety of templates, an extensive library of stock photos, the ability to collaborate with team members in real-time, free version available.
Cons: Some features require a paid subscription.
Adobe Creative Cloud
Adobe Creative Cloud is a powerful suite of apps and services built for creatives.
It includes applications for everything from graphic design, video editing, animation, and web design.
Adobe offers a wide range of features such as Adobe Stock (for accessing over 100 million royalty-free images) and Adobe Sensei (which uses AI to automate mundane tasks).
The suite provides access to all the tools and services needed for creating stunning visuals with professional results.
Plus, with Adobe Creative Cloud, you can access all of your files on any device — making it perfect for business owners who need to stay connected.
Pros: Professional results, access to a wide variety of tools and services, ability to collaborate in real-time.
Cons: Can be expensive depending on the subscription plan.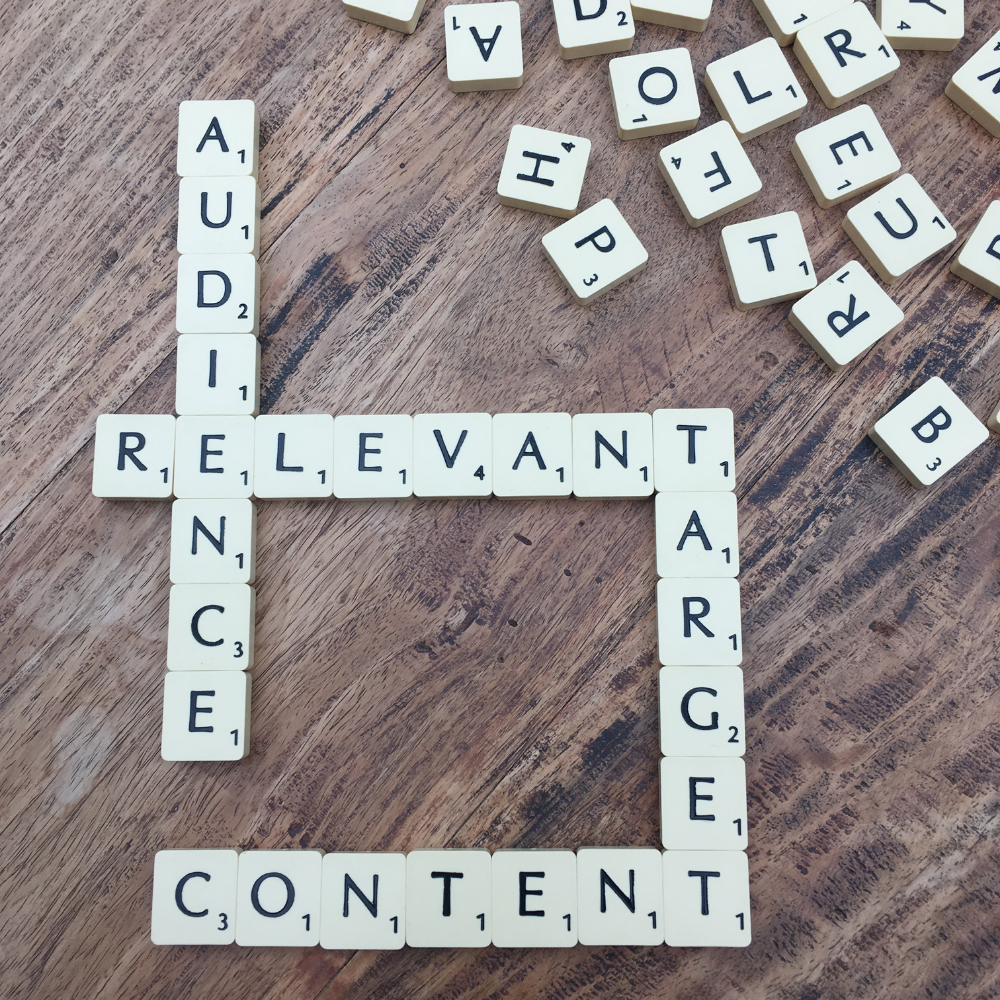 Capcut: Video Editing Made Simple
Next, we have Capcut, a nifty video editing app that's perfect for creators on the go.
A video editing and creation app that's perfect for social media content creation, Capcut offers a range of features such as video trimming, cropping, and audio editing.
It's perfect for creating short-form video content for platforms; whether you're creating TikTok videos or YouTube shorts and vlogs, Capcut's intuitive interface and robust features make it a must-have.
Plus, with its built-in library of trendy soundtracks and effects, you can take your videos to the next level.
Pros: User-friendly, great for mobile editing, a range of filters and special effects, the ability to collaborate with others, sound effects.
Cons: Limited advanced editing features.
Fliki: Unleash Your Inner Filmmaker
Fliki is an innovative tool that simplifies the process of creating high-quality videos.
This online animation tool is perfect for creators looking for an easy-to-use platform to create engaging animations.
With its unique storyboard feature, you can easily plan and execute your video projects like a pro.
With pre-built templates, drag and drop functionality, Fliki allows even beginners to create professional-looking animations in a matter of minutes.
Featuring a vast library of pre-built templates, ease of use, and the ability to export as GIFs or videos, Fliki is the perfect choice for those looking to get creative with their content.
Pros: Unique storyboard feature, easy to use.
Cons: Requires a subscription for full access.
Jasper: Your AI Writing Assistant
As a content creator, writing is often a significant part of your work.
That's where Jasper comes in.
An AI-powered writing assistant, Jasper helps content creators with grammar, punctuation, and sentence structure.
Not only does Jasper help improve the quality of your writing, but it also saves time by providing suggestions for properly optimizing your text for SEO.
This AI writing assistant can help you generate engaging and high-quality content in a snap.
Jasper features the ability to learn your writing style, plus its accuracy and the ability to add custom words to its dictionary make it a great choice for content creators.
Pros: Saves time, generates high-quality content.
Cons: Can't replace human creativity.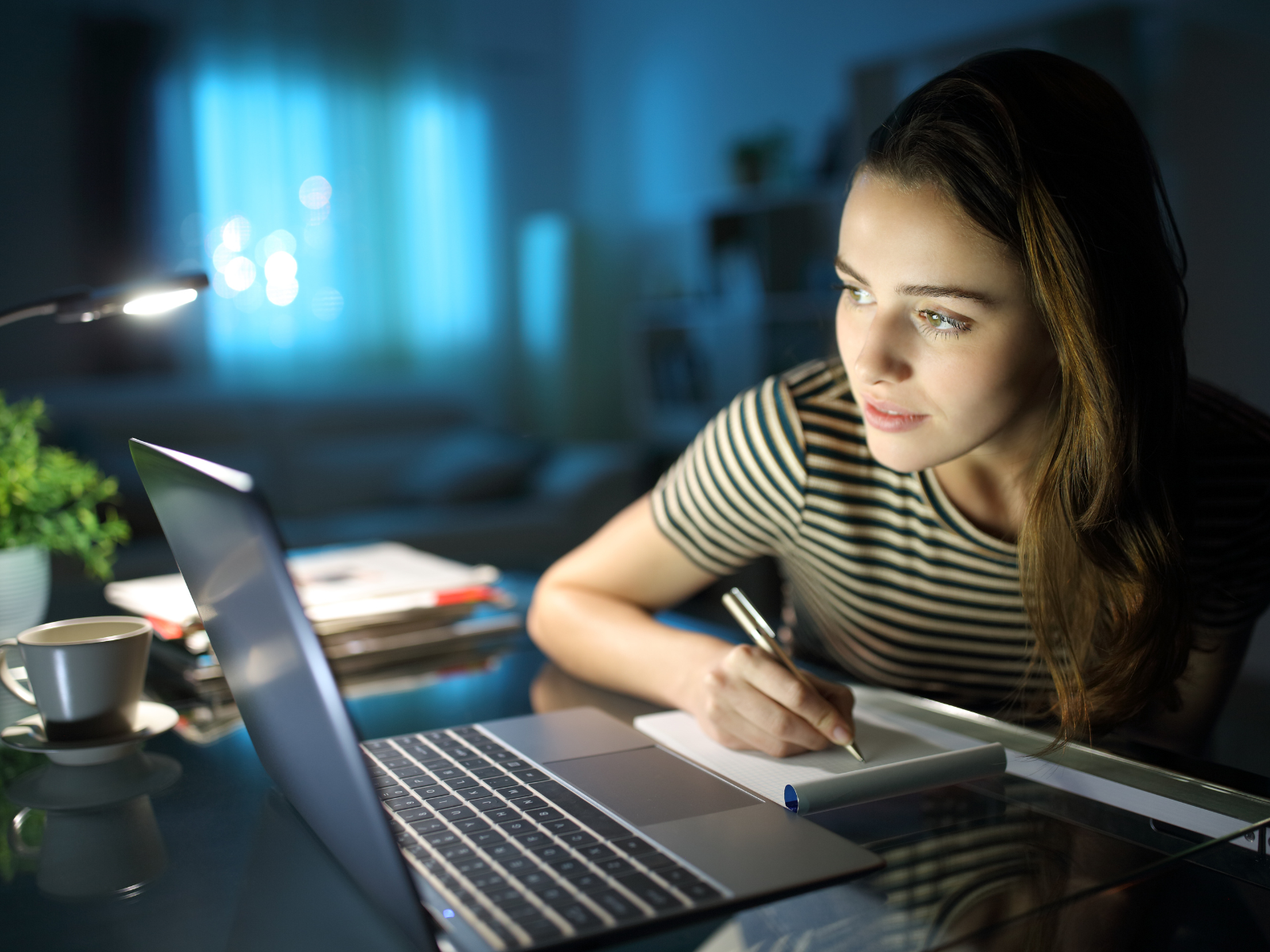 ElevenLabs: Your AI Voice-Over Assistant
ElevenLabs is a revolutionary platform that enables content creators to unlock the power of artificial intelligence and speech synthesis for unprecedented levels of creativity.
From creating voice-overs for videos and podcasts to adding custom sound effects, ElevenLabs makes it easy to generate realistic, captivating audio in a wide range of languages — without needing to hire a voice actor.
With its easy-to-use editor, you can fine-tune your audio and add sound effects such as reverb and delay for extra flair.
ElevenLabs makes it easier than ever to create truly captivating content that stands out from the crowd.
Pros: Access to AI-powered voice synthesis, a range of sound effects, and free version available.
Cons: Requires a subscription for full access.
Riverside: Recording Made Simple
Riverside.fm is an all-in-one platform for recording and streaming high-quality audio and video content.
Perfect for podcasters, YouTubers, and live streamers, Riverside allows you to record or livestream studio-quality content with ease.
Record in pristine quality without needing any additional software or equipment.
Plus, with its remote recording feature, you can interview guests or collaborate with team members located in different places seamlessly.
Pros: High-quality recordings without needing special equipment, the ability to record remotely, real-time collaboration features.
Cons: Requires a subscription for advanced features.
Skillshare: Learn New Skills From Experts
Last but not least, we have Skillshare.
This online learning platform offers thousands of classes taught by industry professionals in areas such as art, design, photography, and more for creative and curious people, making it a treasure trove of knowledge for content creators.
With over 29,000 classes available, Skillshare is perfect for artists looking to learn about new techniques or improve their skills.
Plus, with its free plan, you can sample some of the best classes before committing to their membership.
Pros: Wide variety of classes, learn at your own pace, and the community of like-minded creators
Cons: Requires a monthly subscription.
Content creation tools offer an impressive range of options for both beginners and pros alike — enabling everyone from budding entrepreneurs to seasoned creatives to create stunning visuals, audio files, and videos.
So, whether you're looking for a tool to help create visual content or generate engaging texts — there's sure to be the perfect content creation tools that will take your creativity to the next level!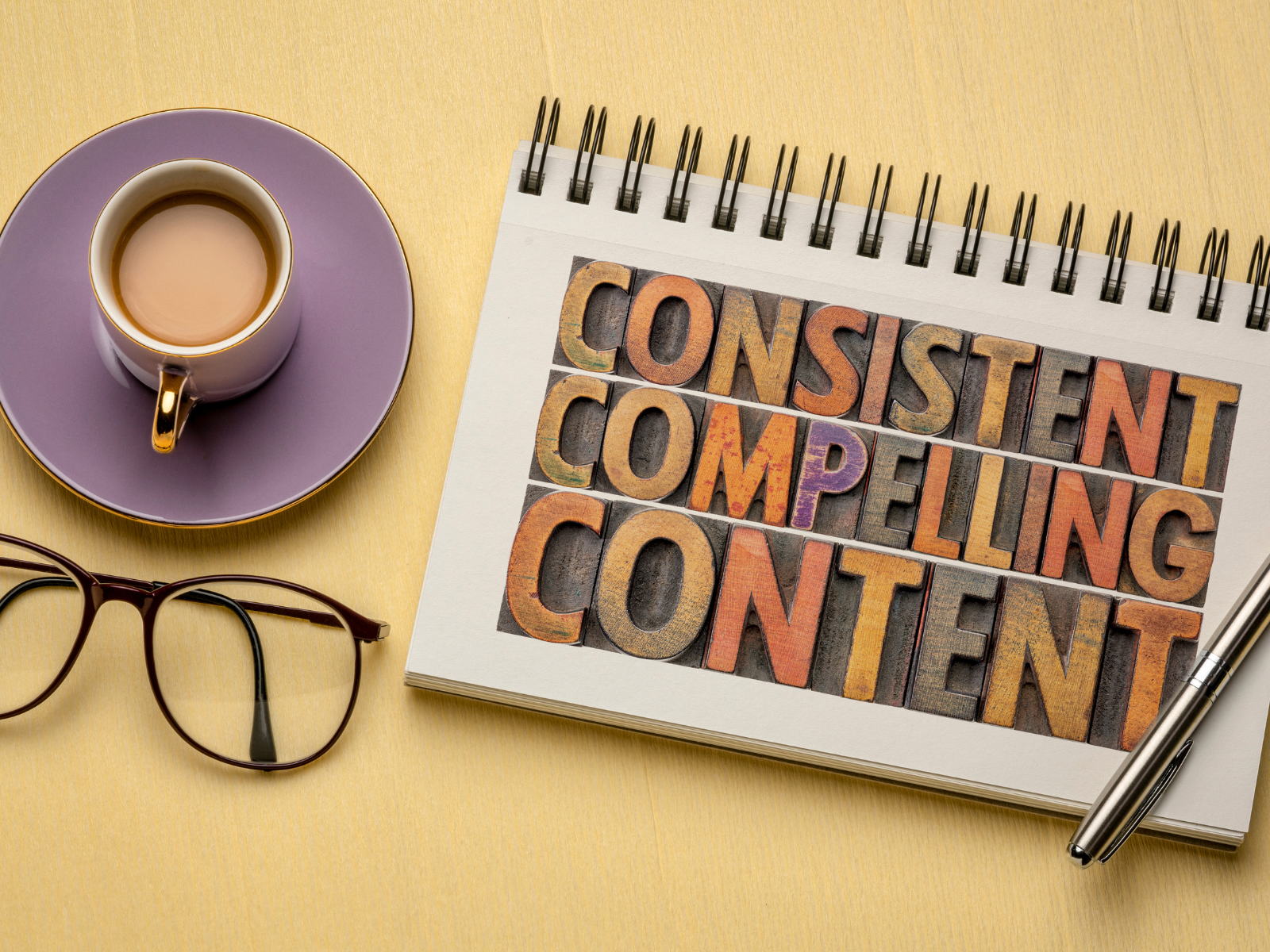 Tips and Tricks for Success
Ready to become a content creation pro?
Here are some tips and tricks to help you rock your next project:
Understand Your Needs: Not all tools are created equal. Some are better suited for certain tasks than others. Understand what you need from a tool before making a choice.
Start With Free Versions: Most tools offer free versions with basic features. Start with these before investing in paid subscriptions.
Invest Time in Learning: The more you understand a tool, the better your output will be. Take advantage of online tutorials and guides.
Stay Updated: Content creation tools are constantly evolving. Keep an eye on updates and new features that can enhance your content creation process.
Utilize templates: Templates are great for beginners as they take away the guesswork, allowing you to focus on the creative elements.
Take advantage of trial versions: Many content creation tools offer free or discounted trial periods — perfect for those on a budget.
Experiment: Don't be afraid to experiment with different tools and techniques — the more you try, the better you'll become at creating captivating content.
Whether you're an aspiring artist or a pro looking to save time, content creation tools offer a world of possibilities for any creative endeavor.
With this guide as your starting point, you're sure to find the perfect tools for any content creation project!
Get out there and create something awesome!
And don't forget — practice makes perfect.
The more you use your favorite tools, the better your results will be, so get creative and start producing!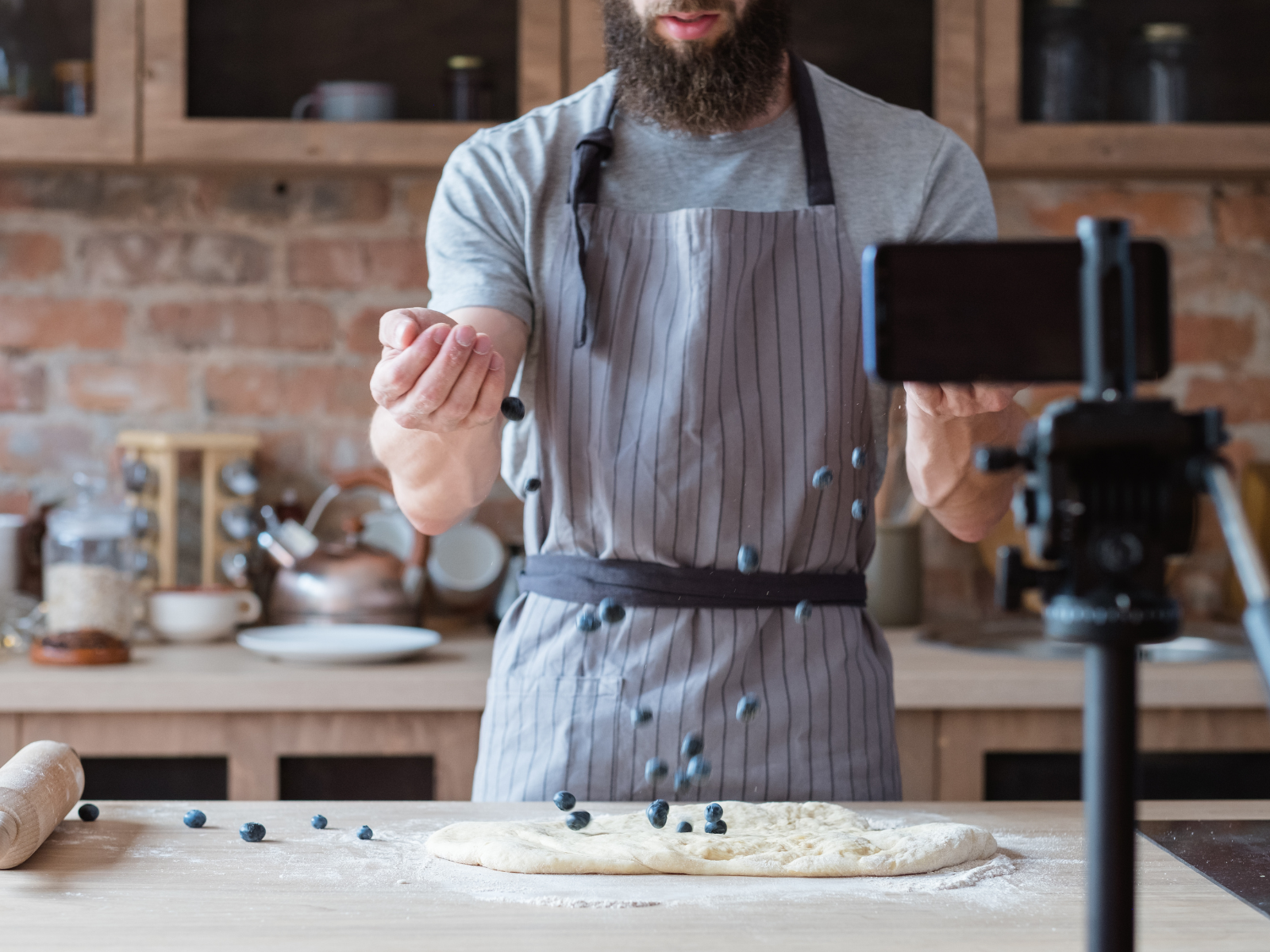 Content Creator Tools for the Win
There you have it, folks!
Content creator tools are an essential part of any content creator's arsenal, as they not only make the process easier but also allow you to produce high-quality, engaging content.
These top content creation tools are game-changers in the world of content creation; they're designed to make your life easier, allowing you to focus on what truly matters - creating unique and engaging content that resonates with your audience.
When it comes to content creator tools, there's no shortage of options available for artists looking to unlock their creative potential.
Whether it's graphic design, video editing, animation, or even writing assistance, there's a tool for everyone.
With our list of top picks, you're sure to find something that suits your needs and level of expertise.
So why wait?
Dive in, explore these tools, and start creating like never before!
If this article was helpful, don't forget to share it with your fellow content creators.
Let's spread the love and help each other grow!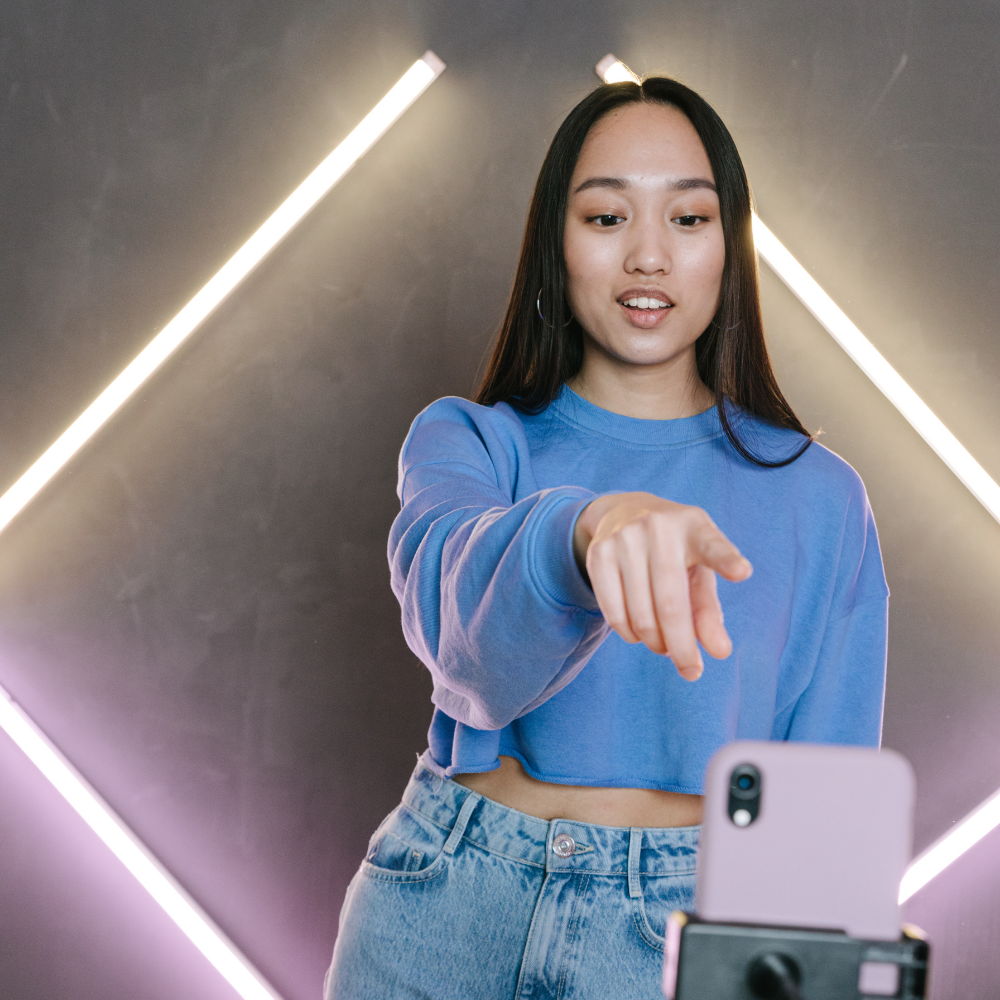 Eager to learn more about content creation tools? Check out Louise Henry's video!
Want even more content about creativity and art?
Be sure to check out all of our creative chronicles!
Interested in tapping into your creativity for content creation?
Check out some of our other articles: