Are you an aspiring artist eager to learn new skills, but unsure of where to start?
Maybe you're a professional looking for fresh perspectives, as finding exciting resources to inspire your creativity can be a challenge.
As an artist, inspiration is your daily bread - you need it for breakfast, lunch, and dinner.
But sometimes, even the most talented artists hit a creative roadblock.
When this happens, it can feel like you're stuck in a never-ending rut, with no escape.
No matter what level of expertise you might have, Skillshare courses, covering everything from abstract painting techniques to 3D infographics design, offer an unparalleled opportunity for creative growth and exploration.
With an ever-expanding library of online classes from industry professionals, a diverse array of topics, and the freedom to dig deeper into any subject at your own pace – it's a creative playground like no other!
In this blog post, we'll explore some tried-and-true ways that Skillshare can help unlock your potential and take your artistic journey to the next level.
Discover how exploring Skillshare online courses can help unlock your true creative potential today!
Keep reading to find out why there's no better time than now to discover more about this amazing resource designed specifically with today's busy visual artists in mind.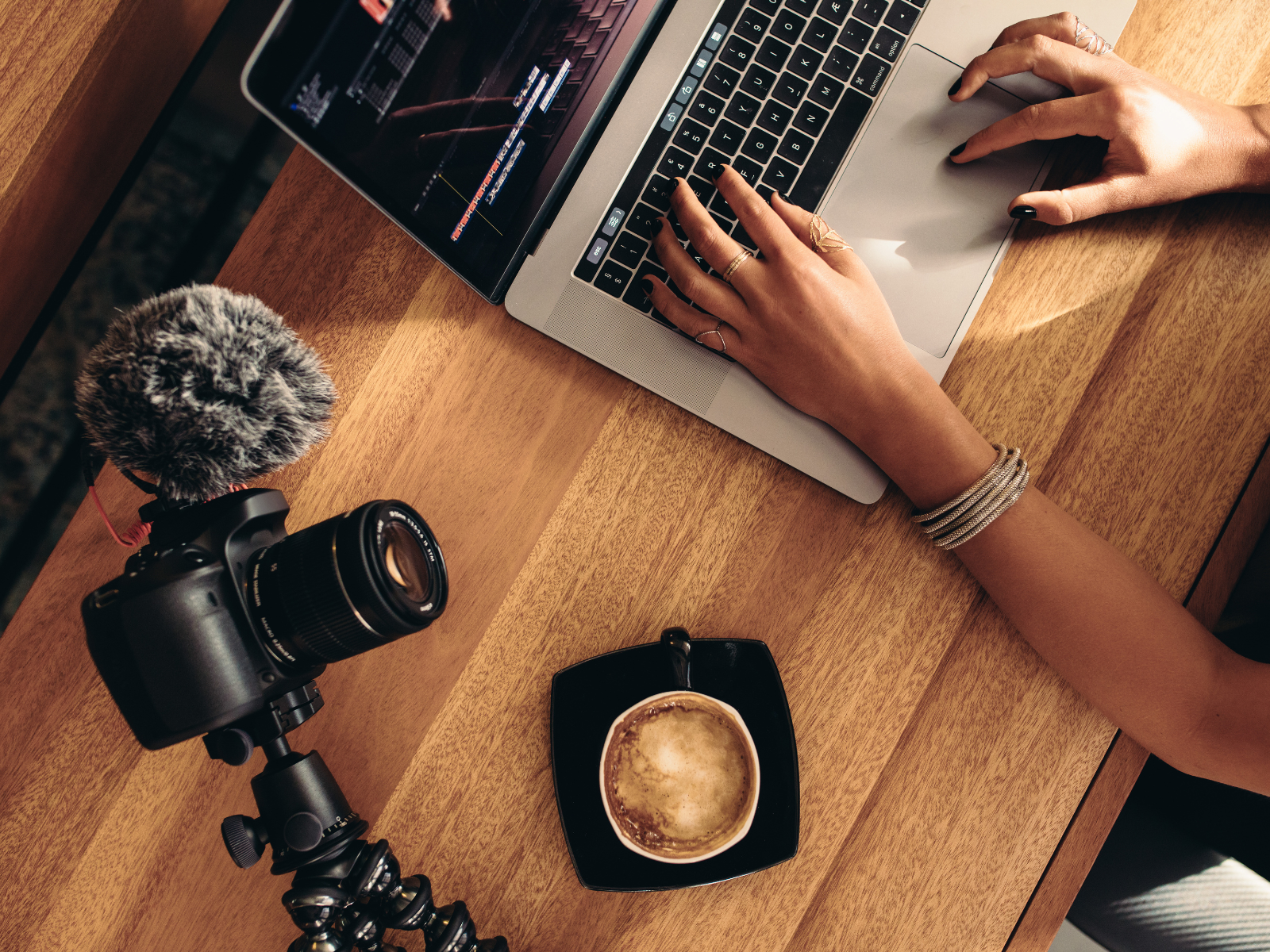 The Skillshare Phenomenon
Welcome to the age of digital learning, folks!
A place where you can master the art of watercolor painting, coding, or even salsa dancing—all from the comfort of your couch.
For those unfamiliar with Skillshare, it's an online education platform that offers tons of fun and interactive courses on a variety of topics, from web development to photography.
Here, artists can find thousands of classes on topics, like illustration, painting, calligraphy, and more.
You'll find everything from beginner classes to advanced, niche courses.
This platform gives artists access to unique learning experiences that open up a world of possibilities.
With these classes at your disposal, you can explore various creative styles while still pushing yourself out of your comfort zone -- all from the comfort of home!
Graphic design to photography, culinary arts to entrepreneurship, there's something for everyone.
It's like Netflix, but instead of binging on sitcoms, you're binging on knowledge.
And the best part? It's all tailored to fit your schedule and skill level.
From seasoned professionals seeking advanced tutorials on their craft, right through to complete beginners who want guidance with the basics — Skillshare is truly a playground full of color and wonder, and there's something for everyone whatever your skill level or goals may be!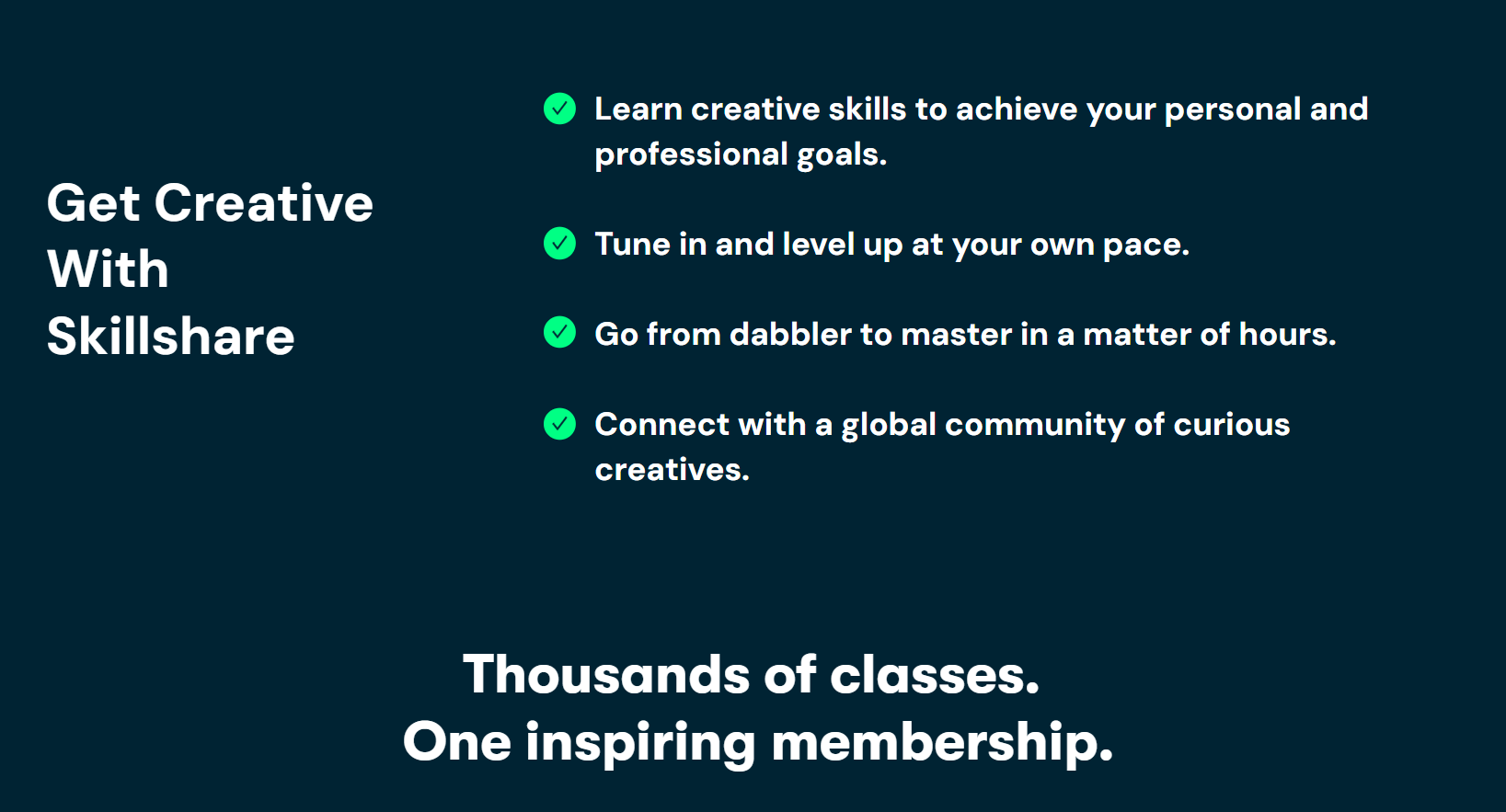 Skillshare: An Ideal Platform of Online Learning
So, why should you hop on the Skillshare bandwagon?
Well, there are plenty of reasons!
Skillshare offers aspiring artists the chance to learn at their own pace with the convenience and flexibility of an online platform.
It's not just about consuming content—it's about creating it.
It's about turning your "one day I'll learn" into "look what I made today."
Taught by industry experts, courses on Skillshare give you access to tips and tricks that can help you up your artistic game.
With elements like practice assignments, live Q&A sessions, and access to a vibrant community of creators, Skillshare gives you the chance to find your creative inspiration while also getting feedback from experienced professionals.
Plus, it's a great way to build up your portfolio without all the hassle and expense associated with attending classes in person.
The end result?
You get to benefit from amazing learning experiences — all on your own terms!
Whether you're looking to improve your business and team, learn new tricks and tools, or just experiment with something new and creative, Skillshare has what you need to make it happen.
Take a dive into the world of creative possibilities, and explore Skillshare classes today!
You never know what you'll discover — and who knows?
Maybe your next great work of art is just a few clicks away!
The bottom line is that with access to this amazing online resource, there's no limit to how far your creativity can take you.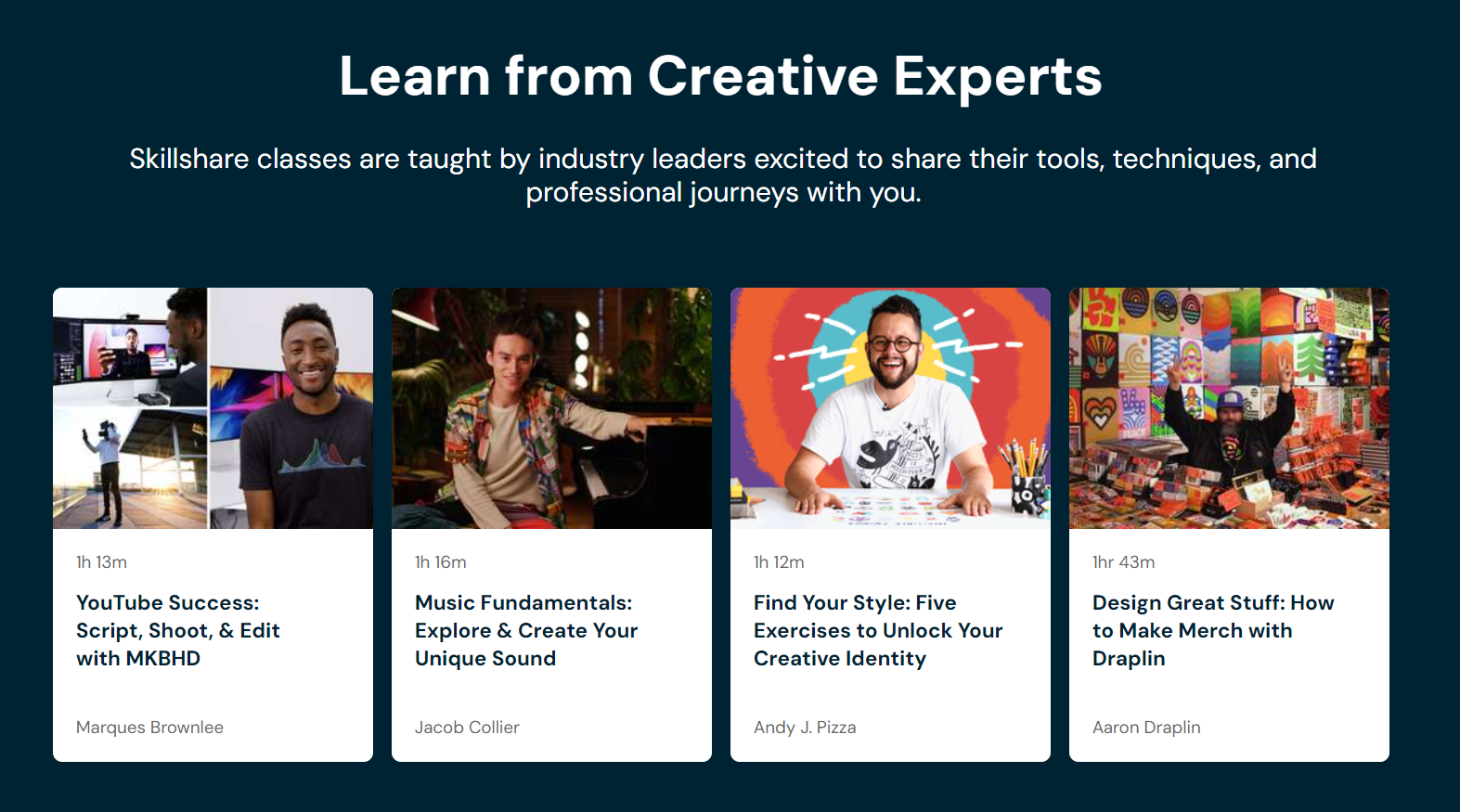 Benefits of Skillshare
Skillshare offers a number of benefits to artists.
First and foremost, it's a great way to learn new skills or hone existing ones.
By taking a class on Skillshare, you can gain new insights and techniques that you might not have otherwise stumbled upon.
Skillshare also allows you to practice at your own pace, with no pressure.
You're able to take as much or as little time as you need to absorb the information and practice the techniques.
Another major benefit of Skillshare is the community.
You'll be able to interact with others who are just as passionate about art and creativity as you are, allowing for meaningful exchanges of ideas and feedback.
This will help keep you motivated, engaged, and inspired on your artistic journey.
If you're looking for ways to make money from your skills, Skillshare also has a very generous affiliate program.
By inviting friends and family to join the platform, you can earn money while helping them explore their creativity — it's a win-win situation!
Or you can choose to become a teacher on the site and start a career in teaching.
If you choose to teach a class, you'll be able to share your knowledge and expertise with a worldwide audience.
What better way to make money while doing what you love?
Another great benefit of taking classes on Skillshare is that they're extremely affordable.
With so much content to choose from, there will certainly be something to fit any budget.
Plus, you can take advantage of Skillshare's free trial offer and get a feel for the platform before committing to anything.
Whether you're just getting started or are a seasoned pro, Skillshare is the go-to place for artists looking to expand their horizons.
From inspiring teachers and classes to an engaging community of creators — it's a creative playground like no other!
Skillshare is the perfect platform for aspiring artists to hone their skills and explore new ideas in an environment of support, collaboration, and creative freedom.
The bottom line is that with Skillshare, you can gain valuable knowledge while still having fun!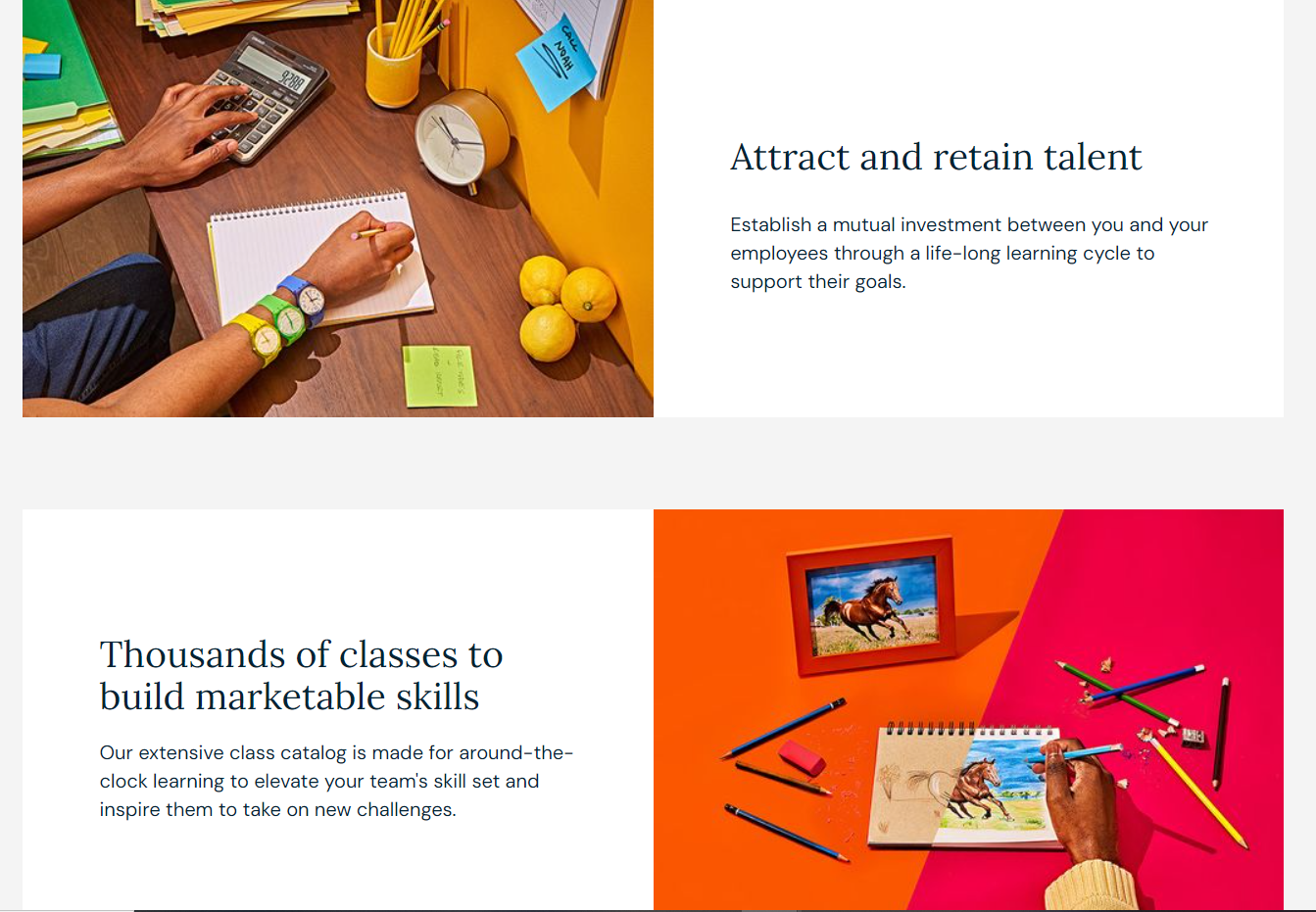 Maximize Creativity: Navigating the Skillshare Universe
One of the standout features of Skillshare is its vibrant community of creators and learners from around the globe.
To make the most of Skillshare, it's all about immersing yourself in the online learning community.
Don't hesitate to engage with this community—ask for feedback on your projects, provide constructive criticism to others, share your insights, and participate in discussions.
Remember, creativity doesn't exist in a vacuum; it thrives on interaction and collaboration.
Share your projects, give feedback, and don't be afraid to ask questions because creativity thrives on collaboration.
As for choosing courses, the sky's the limit!
Always wanted to try your hand at animation? There's a course for that.
Fancy yourself a future filmmaker? Skillshare's got you covered.
From beginner-friendly classes to advanced workshops, there's a world of creativity waiting to be unlocked.
Skillshare is a treasure trove of creative exploration and learning, with a plethora of courses in every imaginable field.
Whether you're an aspiring illustrator hoping to hone your drawing skills, a writer looking to delve into the world of screenwriting, or an entrepreneur aiming to master digital marketing strategies, Skillshare has got you covered.
But it's not just about picking a course and diving in; it's about creating your unique learning path that aligns with your passions and goals.
Courses are organized into categories, such as Creative Writing, Design, Fine Art, and Music.
Within each category, you'll find subcategories and tags that make searching for the course you're interested in easy.
Skillshare offers a variety of formats of classes, including step-by-step tutorials, project-based lessons, and even classes that are more workshop-style.
Start by exploring the different categories Skillshare offers—everything from Animation, Graphic Design, and Illustration to Writing, Music, and Entrepreneurship.
Each category houses hundreds of classes that cater to different skill levels and interests.
Once you decide on a course, it's time to dive in and start your journey.
From there, the possibilities are endless! With Skillshare as your creative playground, you'll be able to unlock your true potential and explore the world of possibilities that await.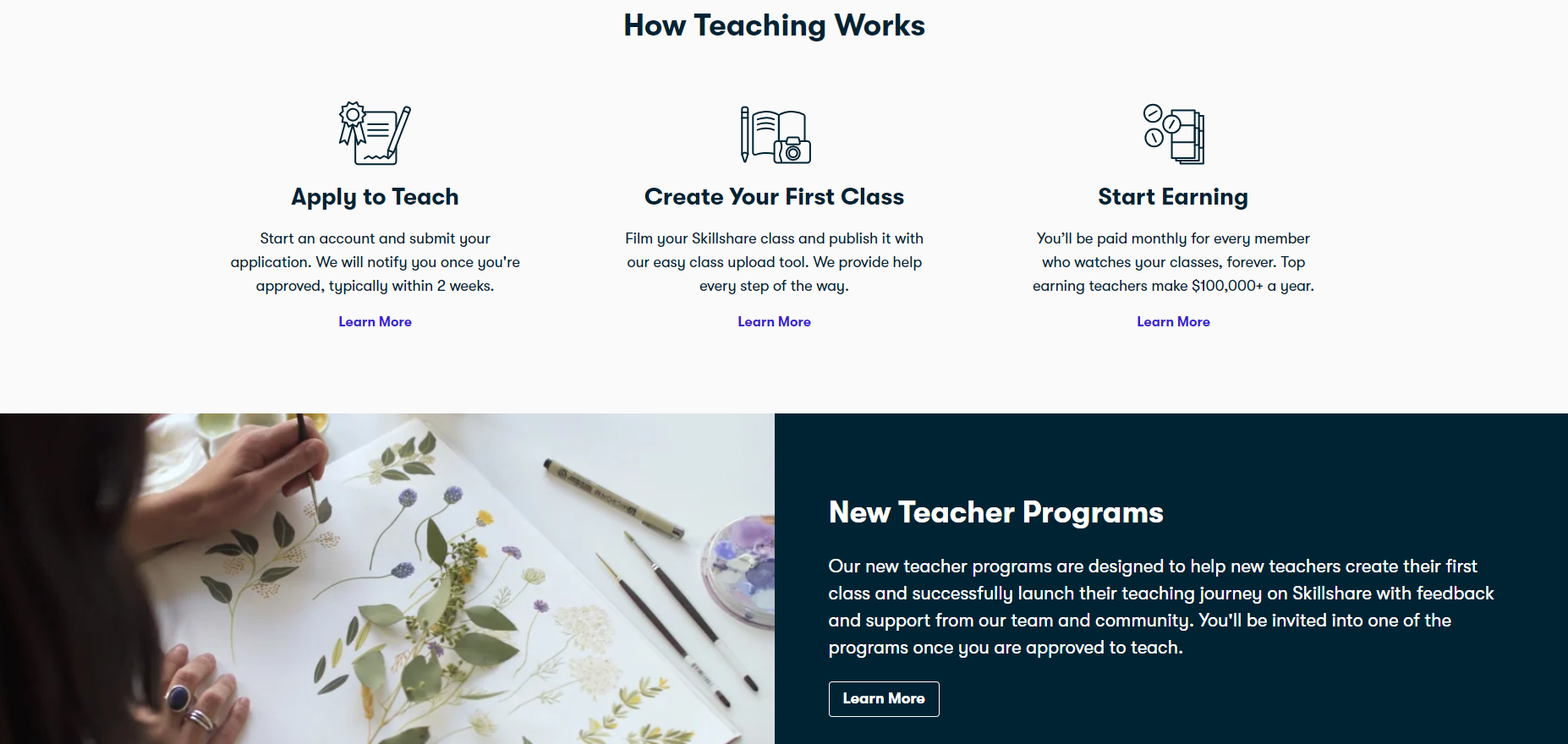 Creating Your Unique Learning Path
Once you've familiarized yourself with the offerings, it's time to strategize your learning experience.
Ask yourself: What skills do I want to acquire?
How can these skills complement my existing talents?
How can they help me achieve my creative or entrepreneurial goals?
For instance, if you're a writer hoping to create an engaging blog, you might consider taking not only writing courses but also graphic design and social media marketing classes.
This way, you get to create compelling content, design eye-catching visuals, and learn how to effectively promote your blog—all within one platform.
Building a learning path with the goal of mastering your creative craft is an incredible way to reach new heights of success.
Skillshare offers comprehensive and affordable classes that will help you explore different skill sets and form your own unique style.
No matter what level of expertise you have, Skillshare courses are sure to spark something in you - whether it's motivation or inspiration.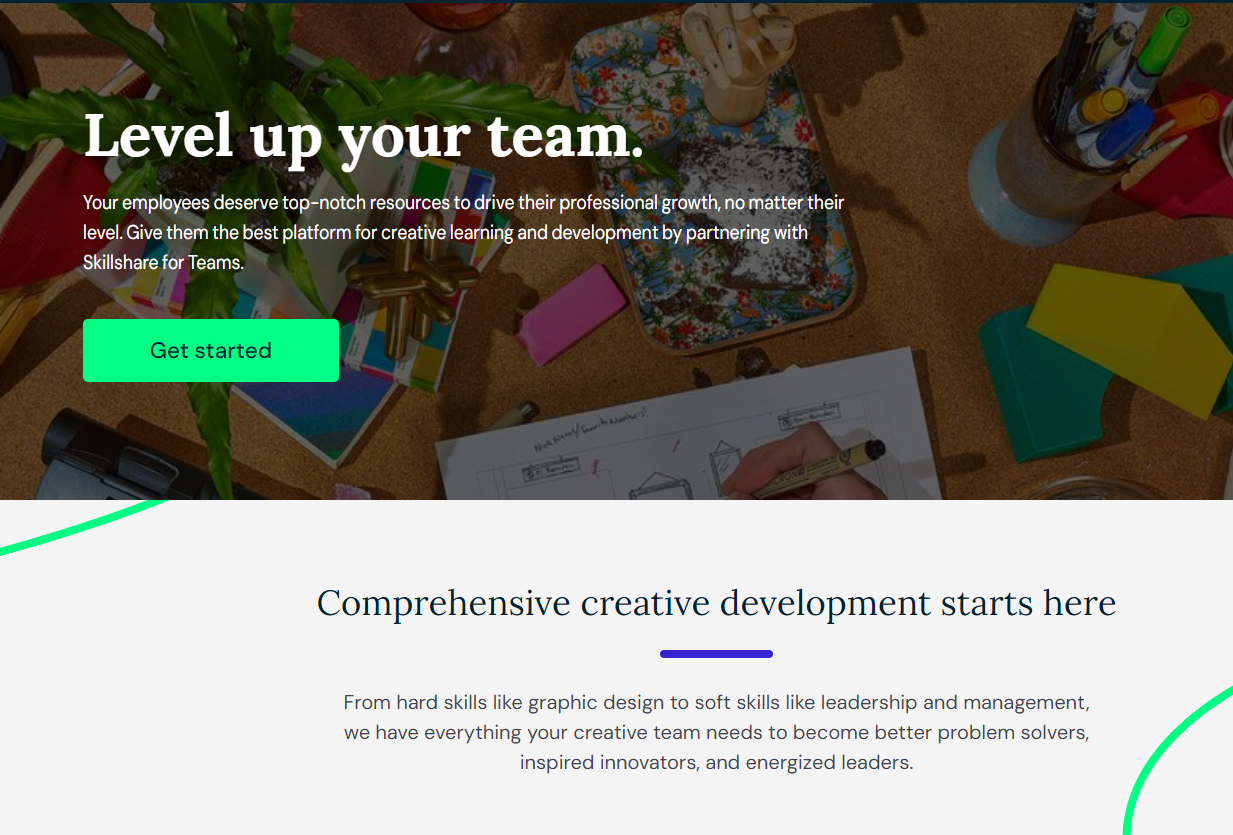 Making the Most of Skillshare
To truly maximize your Skillshare experience, consider setting specific, achievable goals for each course you take.
This could be mastering a new software, creating a piece of artwork, writing a short story, or launching a social media campaign.
Having goals in mind will help you stay focused and motivated when tackling a new course.
It's also worth noting that each course has an instructor who will be happy to answer any questions you may have, so don't hesitate to reach out if you need help or guidance.
At the end of the day, Skillshare is a platform that can grow with your needs.
As you become more comfortable navigating the platform, you'll be able to explore courses at various levels and create your own unique learning path.
With Skillshare's expansive library of courses, it won't take long before you find yourself unlocking new heights of creativity and self-expression!
Remember to enjoy the process.
Learning is an adventure—a chance to explore new territories, meet interesting people, and discover parts of yourself you never knew existed.
So, embark on this creative journey with a sense of curiosity, openness, and joy.
With Skillshare, the world is your creative oyster.
Go ahead, dive in, explore, create, and most importantly, have fun!
Your journey to becoming the best creative version of yourself starts here.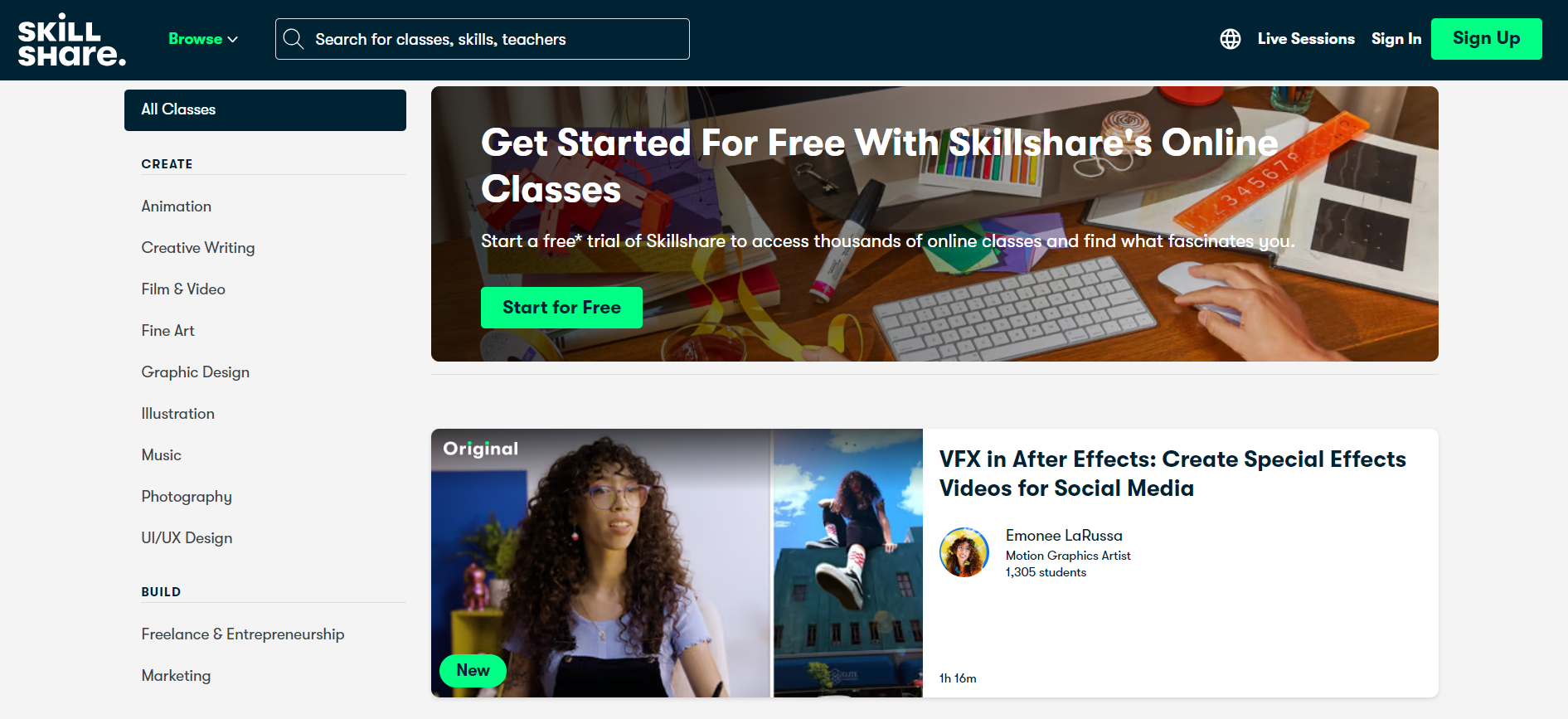 Creator Tips for Skillshare
The key to getting the most out of Skillshare is to take advantage of all that it has to offer.
Here are some tips to make the most of Skillshare courses:
Set Goals: Before you dive into a course, identify what you hope to achieve and how this course can help you reach your goals.
Join the Community: Engaging with other creators is a great way to gain expertise, receive feedback, and even collaborate on projects.
Take Action: Don't just consume content—create something! Apply the things you learning in your classes to real-world projects.
Be Patient: Learning takes time and patience, so don't be discouraged if it doesn't happen overnight. Take things at your own pace and enjoy the process!
Make Connections: Skillshare is a great place to make valuable connections with fellow creators.
Have Fun: Learning should be fun, so make sure to take some time off to explore and play around with different techniques.
By following these tips, you'll be able to get the most out of your Skillshare experience and unlock your creative potential!
So, what are you waiting for?
Start exploring courses on Skillshare today and enjoy the journey towards becoming the best version of yourself.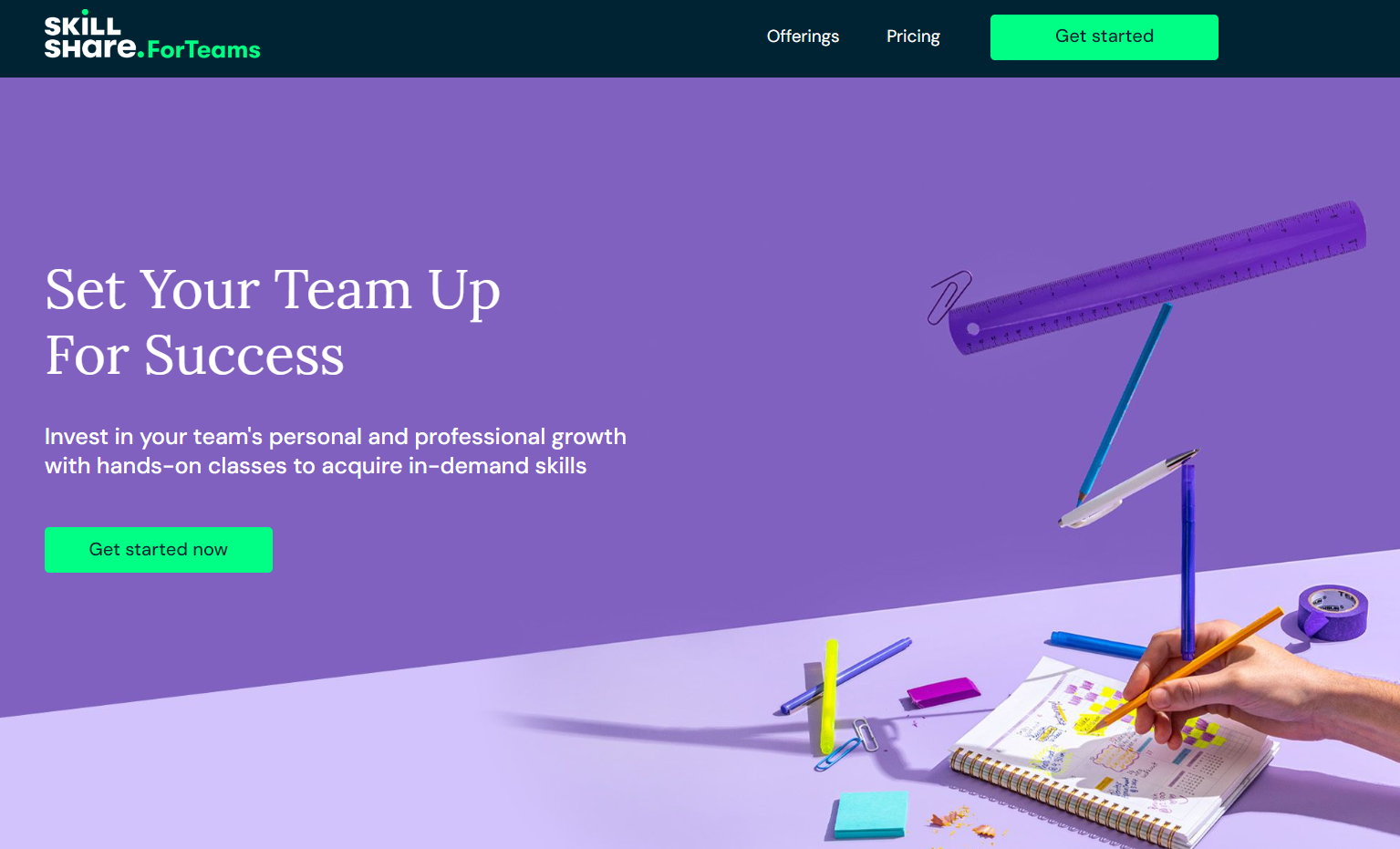 Unlock the Creative Power of Skillshare
Skillshare is an amazing platform for artists and creators alike.
Sure, there are other online learning platforms out there, but none quite like Skillshare.
It's not just about gaining a new skill—it's about joining a community of creators, innovators, and lifelong learners.
It's about turning your creative dreams into reality, one class at a time.
Skillshare is a valuable resource for artists of all skill levels, offering a variety of courses in different formats, and its community is a valuable resource for connecting with other artists.
It's a great way to expand your skills, build up your art portfolio, make money from your creativity, or just have fun!
Explore the wide variety of courses available on Skillshare; there's something for everyone.
By taking advantage of all that Skillshare has to offer, you can unlock new levels of creativity and take your art to the next level.
Remember folks, stay curious, stay creative, and never stop learning.
So, what are you waiting for?
Dive into the world of Skillshare today and unleash your inner creative genius!
The possibilities are endless, and you never know what you'll discover.
Your creative journey starts here; now, go forth and share your skills!
Good luck on your journey, and happy learning!
👩🏻‍🎨
If you're ready to up your creative skills game, head over to
Skillshare
! Learning new skills is at your fingertips!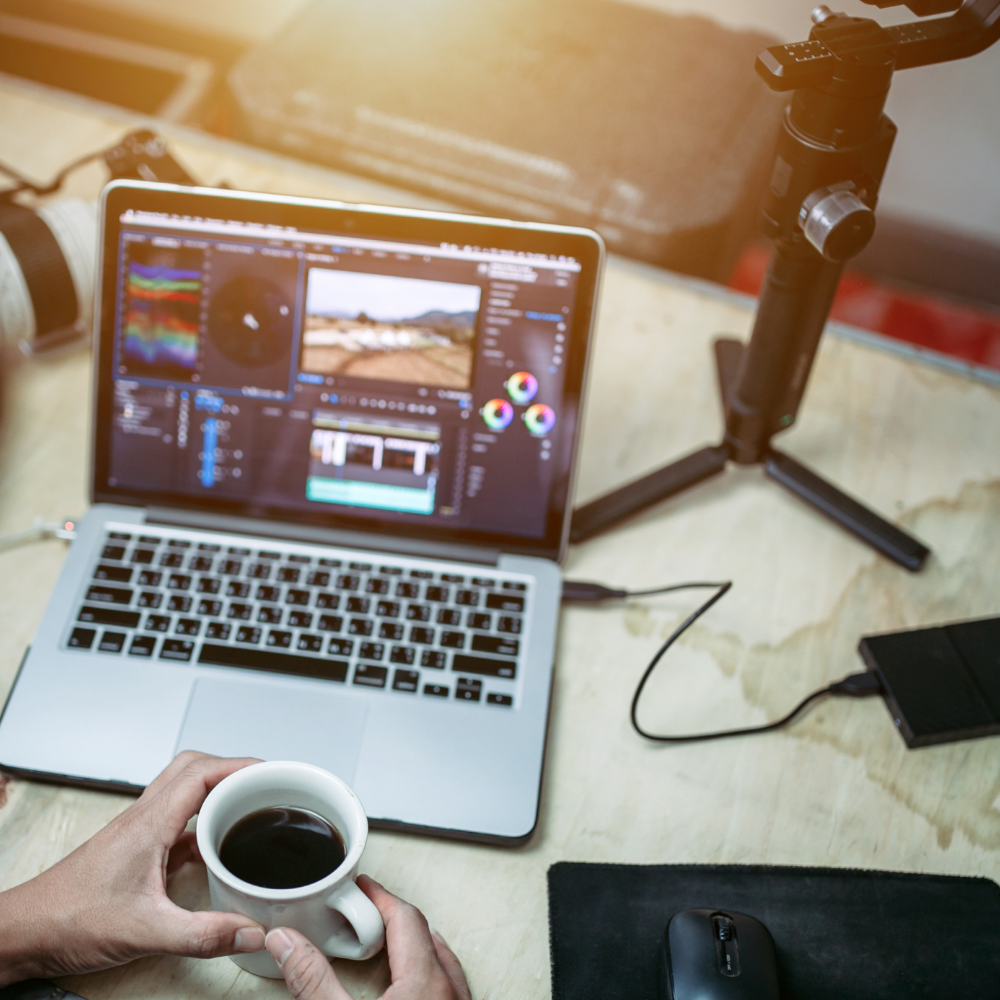 Interested in learning more about what Skillshare has to offer? Check out Jimmy Tries World's video!
Want even more content about creativity and art?
Be sure to check out all of our creative chronicles!
Interested in tapping into your creativity for content creation?
Check out some of our other articles: