Looking to create a stunning digital art portfolio and ready to take the art world by storm with your jaw-dropping digital creations?
Buckle up, because we've got you covered!
In this blog post, we're going to cover all the basics with a little bit of pizzazz.
Whether you're a newbie in the digital art world or an experienced artist, we're here to provide you with the tips and tricks you need to create a portfolio that will leave everyone in awe.
It's time to dive into this insightful guide on how to build a your own portfolio that'll have you exclaiming, "OMG, where have you been all my life?!"
So, let's get started!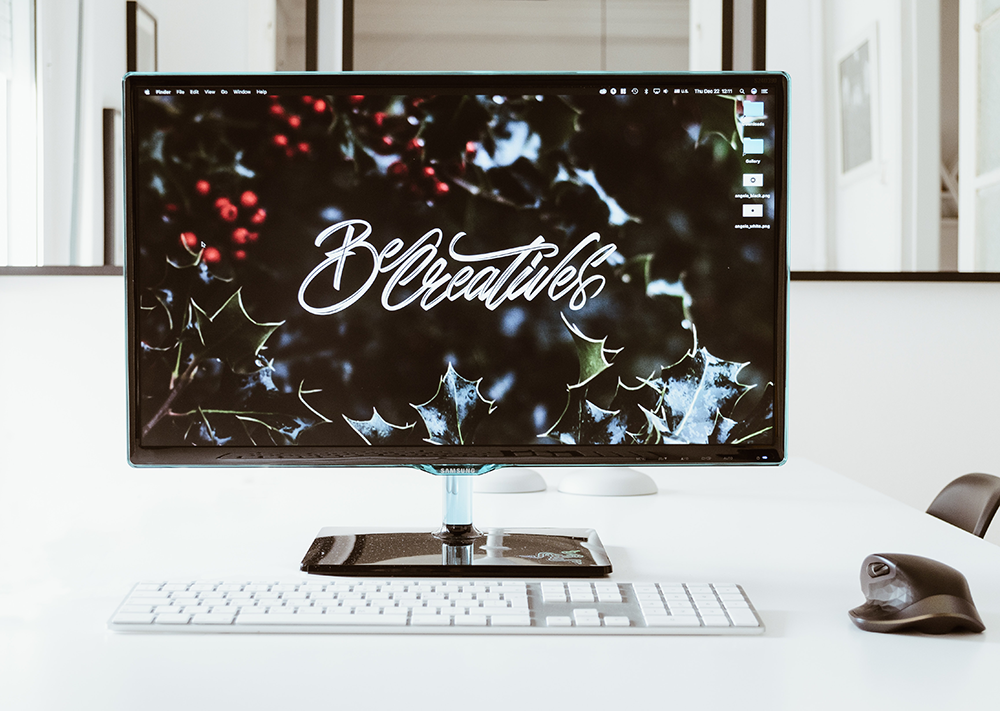 Digital Must-Haves
First, let's review the must-haves for a great digital portfolio.
You need to make sure your art is current, professional and organized.
Your portfolio should showcase your best work that is relevant to the positions you are seeking.
You should also include any awards or recognition that you have received.
Make sure to include a bio and contact information.
This will help potential employers get in touch with you and learn more about your work.
Make sure to include high-resolution images of your art in the portfolio so that the colors really pop.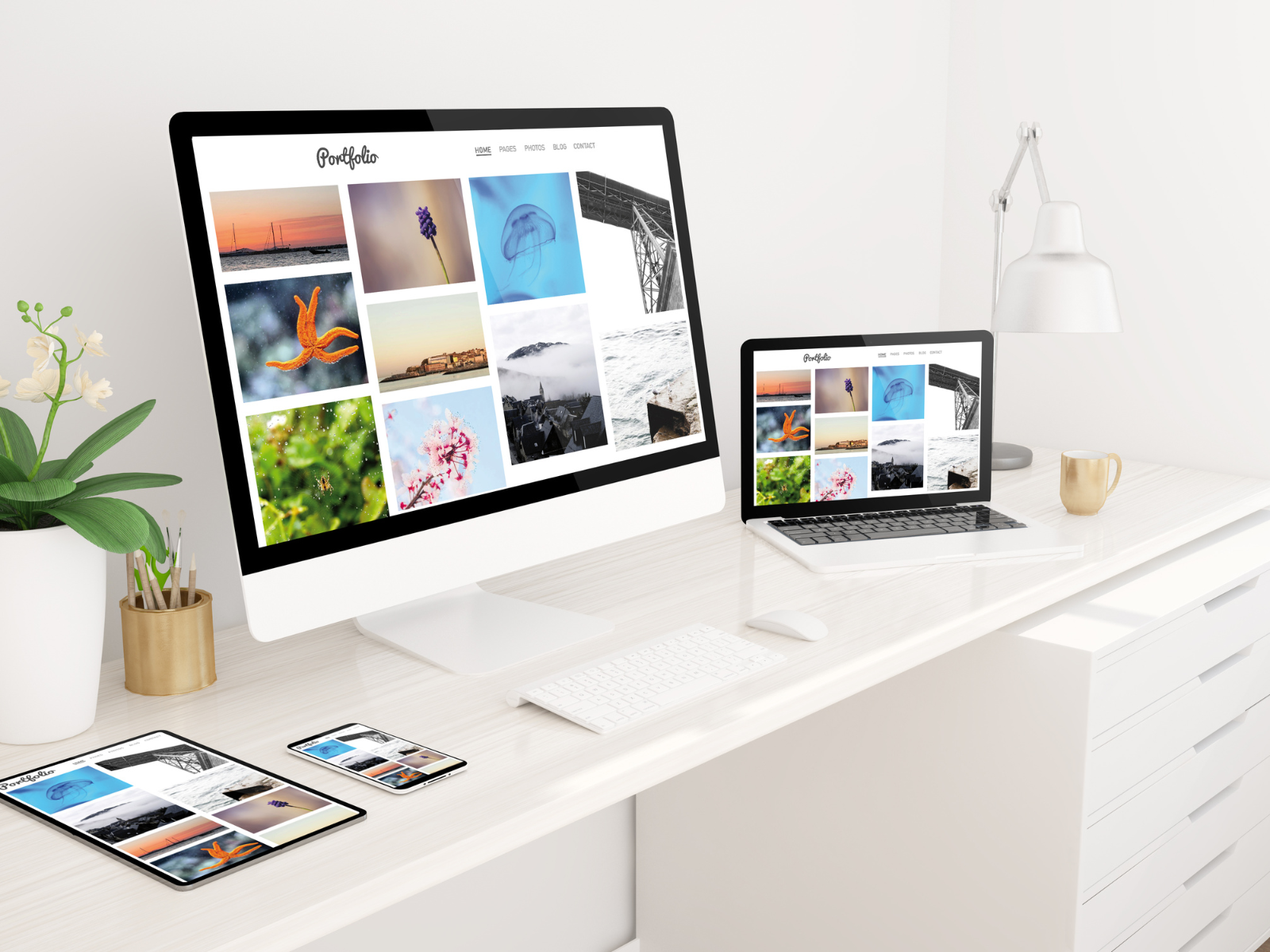 Define Your Style and Show Your Process
Before you start creating your portfolio, it's important to have a clear idea of your artistic style.
Take some time to experiment and find what suits you best.
This will help you create a unique portfolio that showcases your talent and style.
Don't be afraid to mix and match different styles and techniques; explore digital paintings, illustrations, photography, and more.
Also, consider adding videos that provide a behind-the-scenes look into your creative process.
This will help give your portfolio a human touch, as potential employers can get an idea of how you work and what kind of artist you are.
Building a comprehensive portfolio with a range of styles and techniques is essential, especially if you are looking for work in the industry.
Try exploring character design, a specific style, 3D modeling, or any other type of art you are interested in.
It's also important to make sure that you stay up to date with the latest trends and tools, whether pursuing digital painting, 3D modeling, or motion graphics.
The more you show off your skills and knowledge of the industry, the better, and this will help your portfolio stand out from the crowd!
Also, as an artist, people are often interested in your thought process and creative journey.
Include sketches, rough lines, and inspiration to give your audience a peek into the creative process and art direction behind each piece.
This portrays you as a creative and thoughtful concept artist.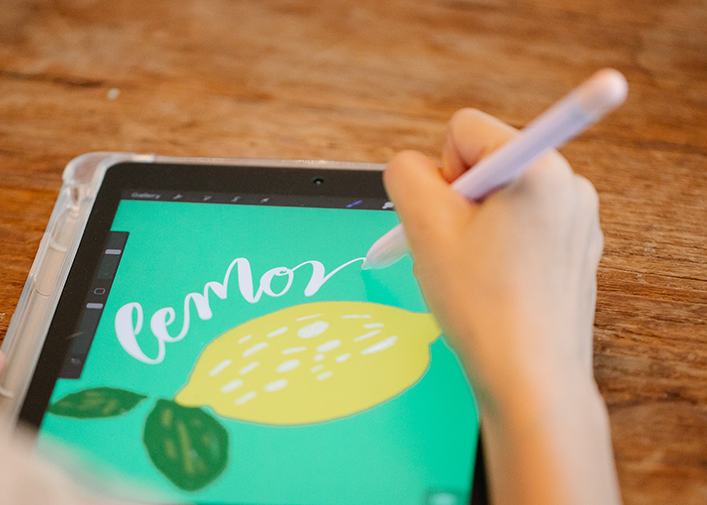 Quality Over Quantity: Presentation is Key
It's important to remember that the quality of your work is more important than the number of pieces in your portfolio.
Don't get us wrong, having a variety of portfolio examples is great, but make sure they're all your best work.
Be selective, and only display pieces that reflect your style and expertise.
Be self-critical and remove any pieces that aren't up to your current standards.
Think of your portfolio like a first impression – it's important to make it great. Pay attention to format, order of work, and presentation.
Your portfolio should be easy to navigate, read and visually appealing.
Format your portfolio in a way that flows well, includes context and accurately portrays your style and strengths as an artist.
Make sure the pieces are organized in a way that makes sense and don't forget to use page titles, descriptions, and the creation date.
To keep your portfolio current, it's important to add new pieces regularly.
This demonstrates growth over time and helps maintain your presence in the industry.
You don't need to add a new piece every day, but you should have something new added every few months.
Keep in mind, you can remodel your portfolio at any stage, you're not obligated to keep the same work for a prolonged period.
Organizing Your Digital Art Portfolio
Your portfolio is your visual elevator pitch, so make it unforgettable.
Organize your work by theme, medium, or style – whatever showcases your mad skills the best.
Keep your viewers on their toes with a blend of personal projects, fan art, and commissioned pieces.
Life's too short for boring portfolios!
When it comes to organizing your digital art portfolio, there are plenty of options.
You can create a personal website, upload your impressive work on social media, use an online platform like Adobe Portfolio, or even use a service such as Art Station.
Social media is also great for sharing, but it can become cluttered and messy.
Using an online platform or service is a great way to stay organized, show your work off in a professional manner and keep track of your progress.
Even so, one of the best ways to build a successful digital art portfolio is to share your work across different platforms.
This will help you reach more people and build a larger network.
Make sure to post regularly, but be sure not to flood your followers with too many posts.
Websites are great because they can be tailored to fit your personal style and organize your online portfolio in a way that works best for you; your website should be visually appealing and easy to navigate.
Be sure to include your contact information prominently and clearly on your website, as well as a brief bio.
This will make it easier for employers to find you and learn more about your work.
When it comes to design, keep things simple and make sure the focus is on your work.
Include information on the projects you've worked on, any awards or recognition you've received and a link to your portfolio.
Make sure to optimize your portfolio website for both desktop and mobile viewing.
You should also use analytics to track user engagement on your own website.
This will help you understand how users interact with your site and make improvements to your curated collection accordingly.
No matter which route you take, make sure to showcase your work in the best way possible.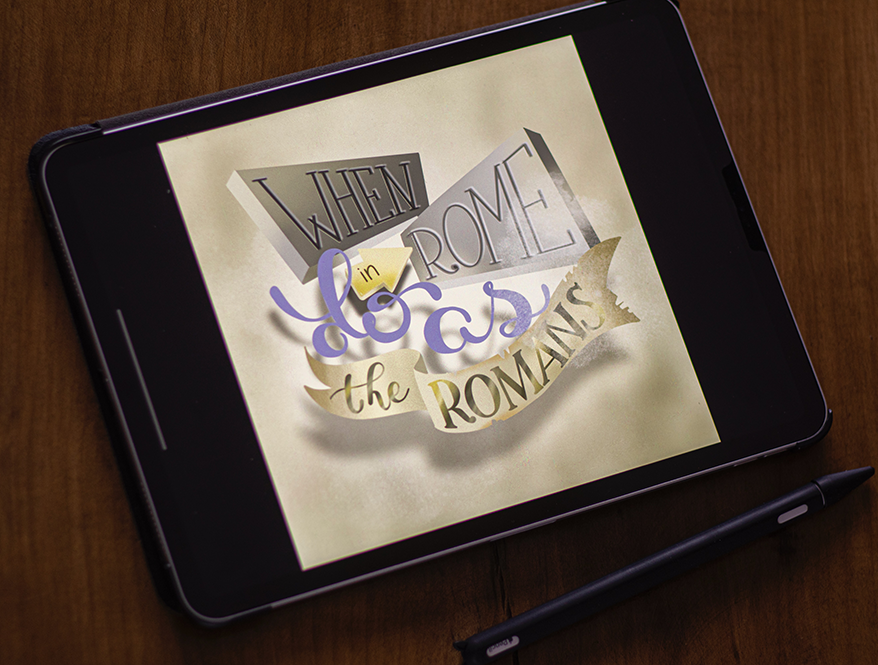 A.R.T. of Beginning – Assemble, Ready, Tackle!
Before you unleash your inner artist, make sure you've got the right gear.
Whether you're a Photoshop fanatic or a Procreate prodigy, having the right software and tools is essential for your digital conquest.
If you're just starting out, it's best to stick with one or two programs with your drawing tablet and become a master of those before expanding.
Once you've got your digital arsenal, assemble all of the pieces for your portfolio.
If you're new to this, start with a few of your best pieces and gradually add more as you progress.
On a budget? No worries!
Check out free or wallet-friendly alternatives like Krita, GIMP, or Autodesk Sketchbook. Money saved = more snacks!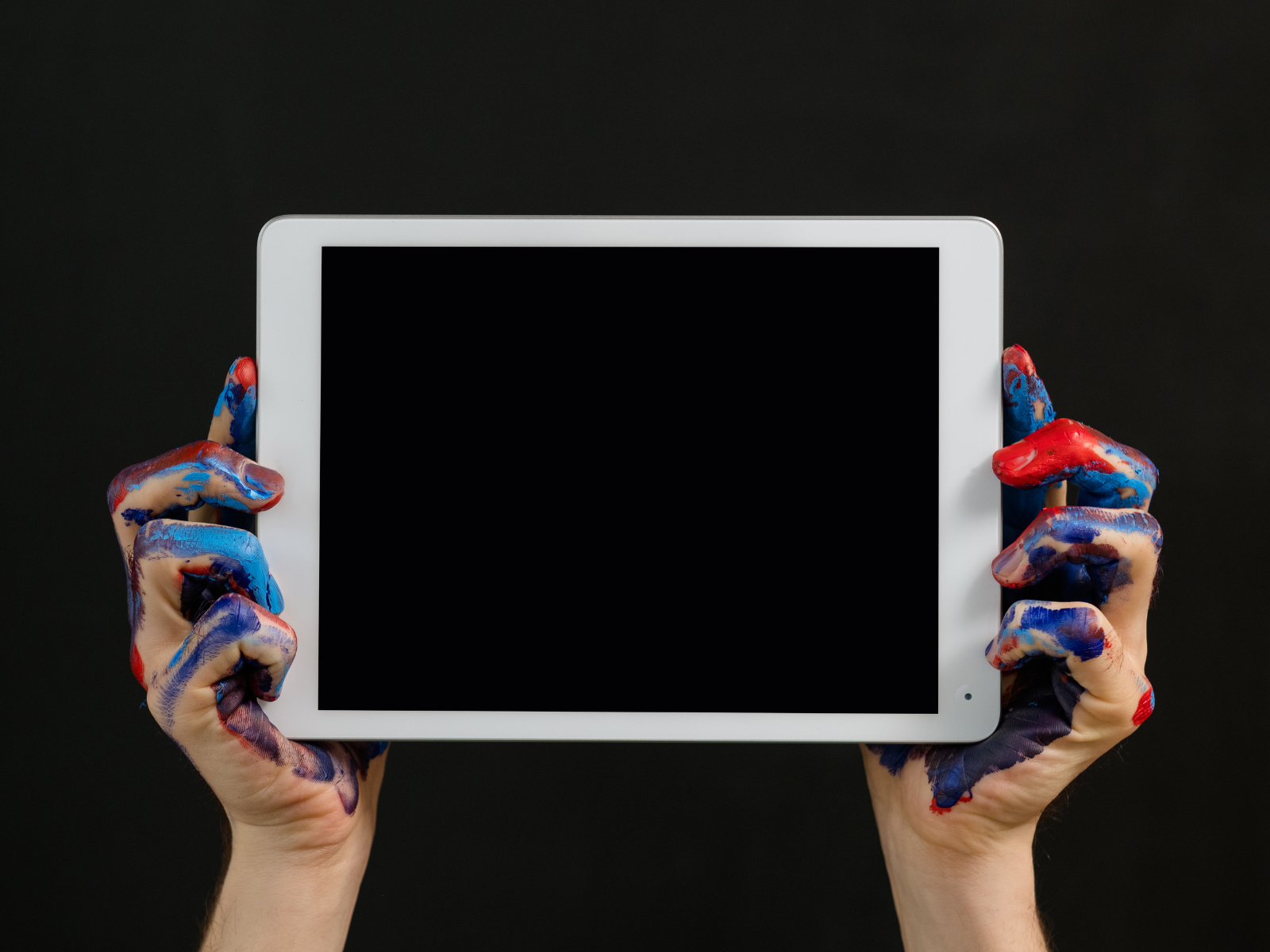 Banish the Blank Page Blues – Unleash Your Creativity!
Staring at a blank canvas can be intimidating, but fear not!
With a little inspiration and a dash of determination, you can conquer art block like a pro.
Draw inspiration from your favorite artists, explore new and various techniques, and challenge yourself with different projects.
Keep pushing the boundaries of your creativity- you never know what you can come up with!
Browse Pinterest, Instagram, or your favorite artists' portfolios for ideas.
Take a stroll through your local art galleries or museums, and don't forget about the great outdoors!
Nature has some of the best visual stimulation out there!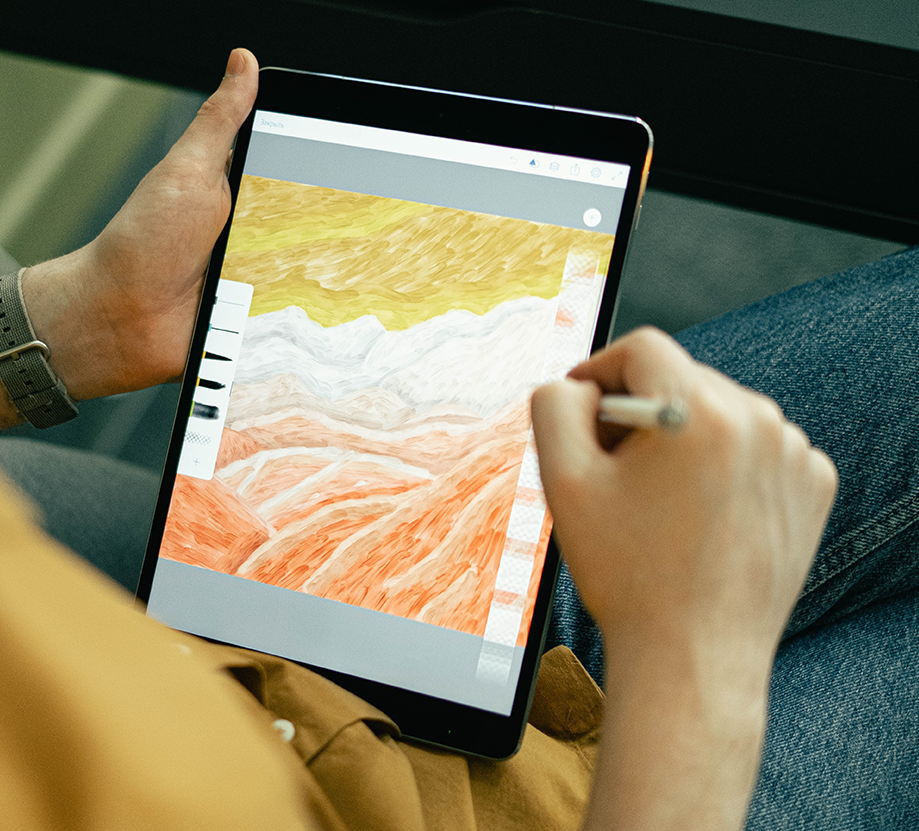 A Peek Behind the Curtain – Adding That Extra Oomph!
Want to stand out from the sea of sameness?
Toss in some process shots, sketches, or even a glimpse of your creative mess.
Trust us, your fans will adore it.
Add a little backstory or journaling to each piece by sharing your inspiration, challenges, and victories.
It's like a VIP backstage pass for your art!
You can add concept art, progress shots, and even behind-the-scenes footage.
Your fans will love it!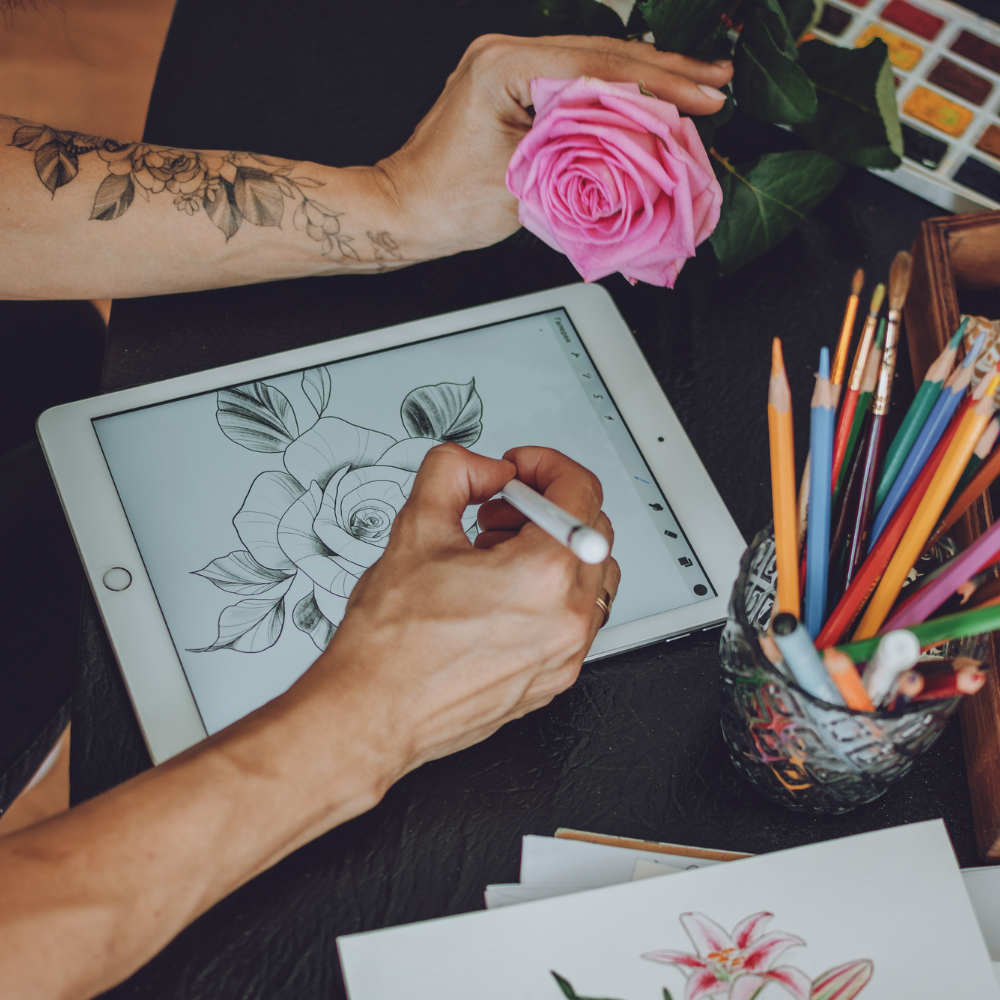 Common Portfolio Pitfalls and How to Avoid Them
No matter how great your portfolio is, there are a common pitfalls you should avoid as a digital artist.
Mistakes happen, but here are a few sneaky traps you can sidestep on your way to digital art supremacy:
Showcase your best work, not every work.
Your portfolio should be a highlight reel, not an everything-but-the-kitchen-sink affair.
Be selective, and keep it clean.
Make sure all of your art is high-res and that any videos you upload are properly compressed.
Poorly lit images, grainy video, and low-res content will send your portfolio to the bottom of the pile.
Your portfolio should be easy to navigate and organized in a way that makes sense.
Don't cram too many pieces into one page as it can be overwhelming for viewers.
Keep things simple and let the work speak for itself.
Flaunt your unique style, but keep it consistent – you want your portfolio to feel like a well-curated gallery, not a haphazard jumble.
Regularly update your portfolio with new work to keep viewers coming back for seconds (and thirds, and fourths).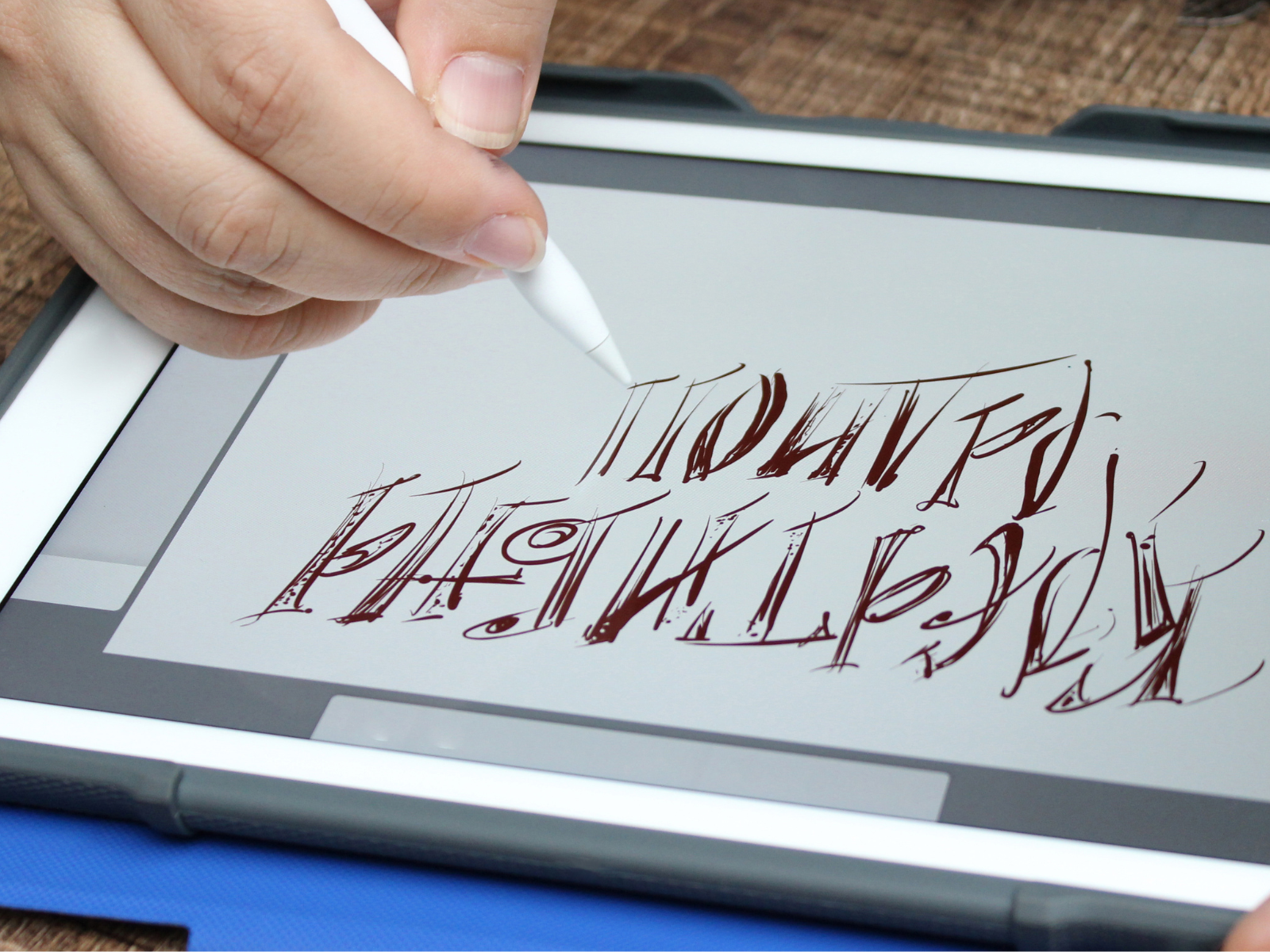 Adieu, Boring Digital Art Portfolios!
And there you have it!
By now you should have a better understanding of what goes into creating an unforgettable digital art portfolio.
Creating a stunning digital art portfolio takes time and effort, but if you follow these tips, you'll be well on your way.
Remember, be true to your style, don't compromise on quality, show your process, focus on presentation and keep your portfolio updated.
Make sure to put your personality in your digital art portfolio to ensure it's unique and engaging.
Armed with this insightful guide, you'll be well on your way to crafting a digital art portfolio that's equal parts awesome and awe-inspiring.
Now go forth and conquer the art world, one pixel at a time!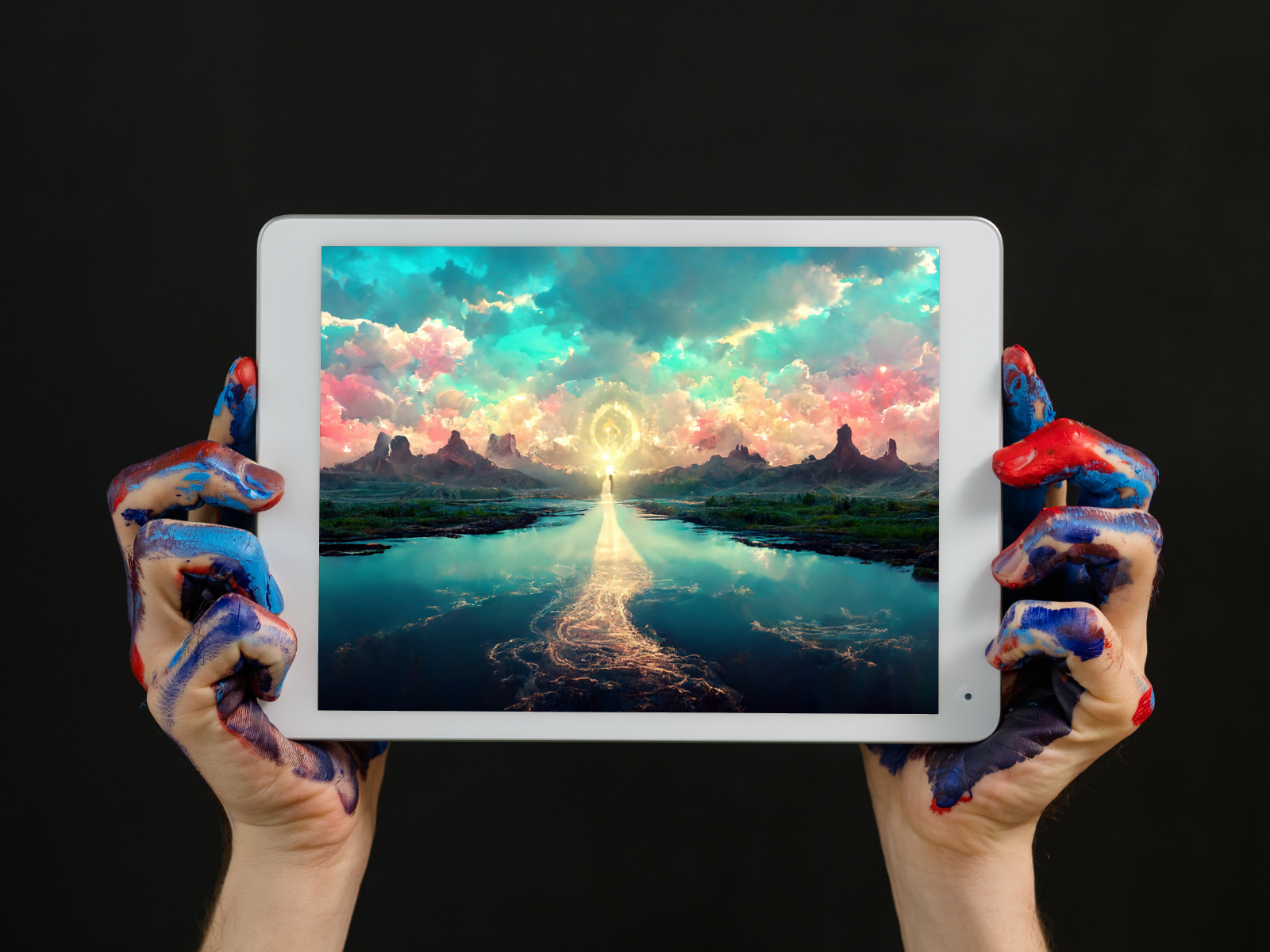 Ready to create an unforgettable digital art portfolio? Check out Tyler Edlin's video!
Interested in learning Photoshop in an hour? Check out Scott Kelby's Course for $29 on KelbyOne!
Want even more content about creativity and art?
Be sure to check out all of our creative chronicles!
Eager digitally explore your creativity and create some prints?
Check out some of our other articles: