As an artist, it can be difficult to stay creative and motivated.
And it's not because you don't want to be creative; sometimes it's hard to know where to start.
This is especially true when it comes to filling up your sketchbook.
You might be intimidated by the white pages waiting for your masterpiece, or feel like everything has already been done before.
Sometimes, you just don't feel like drawing or painting, and your sketchbook sits untouched for weeks or even months.
If this sounds familiar, don't worry—you're not alone.
With a few tricks up your sleeve, you can easily start filling those pages with your own work, and have a lot of fun doing it!
So, keep reading for some tips on how to stay creative and fill up your sketchbook in no time.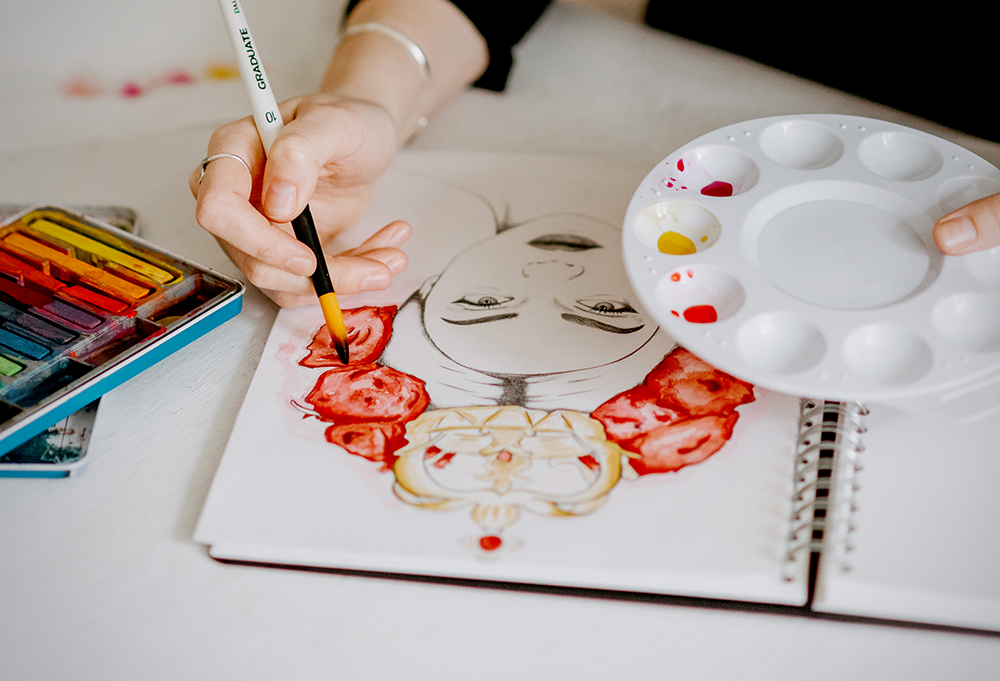 What Are Sketchbooks?
Before we get into how to fill them, let's talk about what sketchbooks are.
At the most basic level, they're simply notebooks full of blank pages for you to do whatever you want with, and there are many different types of sketchbooks you can use.
From drawing to painting, from writing and designing to recording your thoughts—the possibilities are endless!
You can even use them to jot down ideas for later projects.
Sketchbooks come in all shapes and sizes, so no matter what your preferred medium is, you can find one that suits your needs perfectly.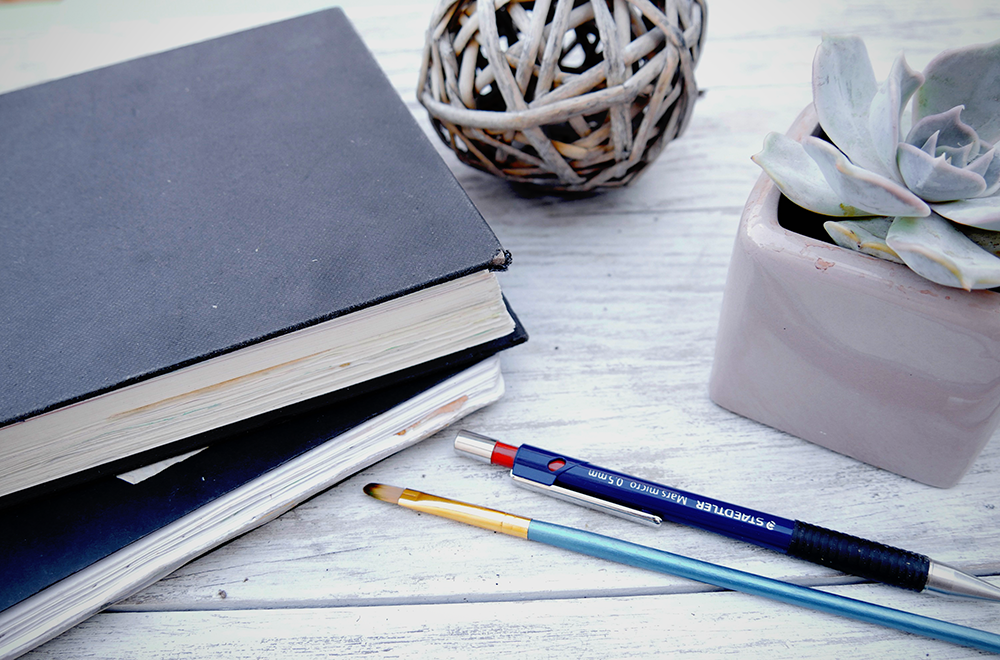 Why Artists Use Sketchbooks
Sketchbooks are an essential tool for any artist, whether you love drawing or another type of art.
Having a designated space for creativity can help you stay focused and motivated, no matter what kind of project you're working on.
Plus, sketchbooks are a great way to record your thoughts, brainstorm ideas, and track your progress; they're perfect for documenting your creative process as art journals.
You can collect materials in them, such as photographs, magazine clippings, and quotes, to use for inspiration; write down the steps of a project to help you stay organized; and even use them as a personal diary.
The possibilities are endless!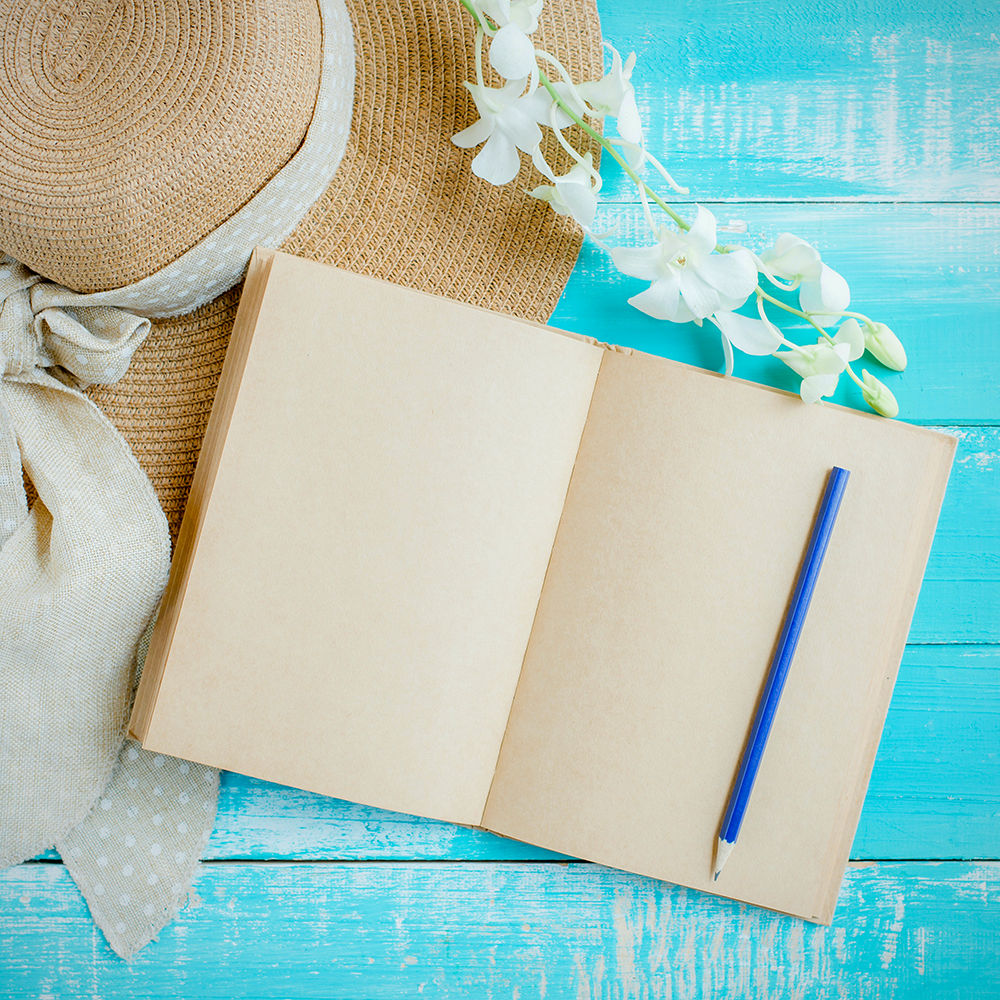 How to Fill Your Sketchbook
Now that we've talked about what sketchbooks are and why they're so useful, let's get into how to fill them.
The best way to start is to pick a theme, subject matter, or project that you want to explore.
Whether it's something specific like landscapes, figure drawing, facial expressions, or abstract shapes, or something more general like exploring a new medium, having an idea in mind can help you stay focused and motivated.
Once you have your theme chosen, it's time to get creative!
You can create an initial sketch rather than producing a finished art piece; doodling and putting creative ideas to paper is what's most important.
Try to come up with different ideas, use reference photos, experiment with different styles and art supplies, play with your art skills, and make sure to keep track of your process.
You can also try to challenge yourself by setting deadlines or goals, such as one page a day, or aiming to complete the sketchbook within a certain time frame.
These small goals can help you stay focused and motivated, while also allowing you to be flexible enough to explore different ideas.
You can use your sketch book to work on your next drawing and art project or explore character design.
With a bit of planning and some dedication, you can transform that blank sketchbook into something truly unique!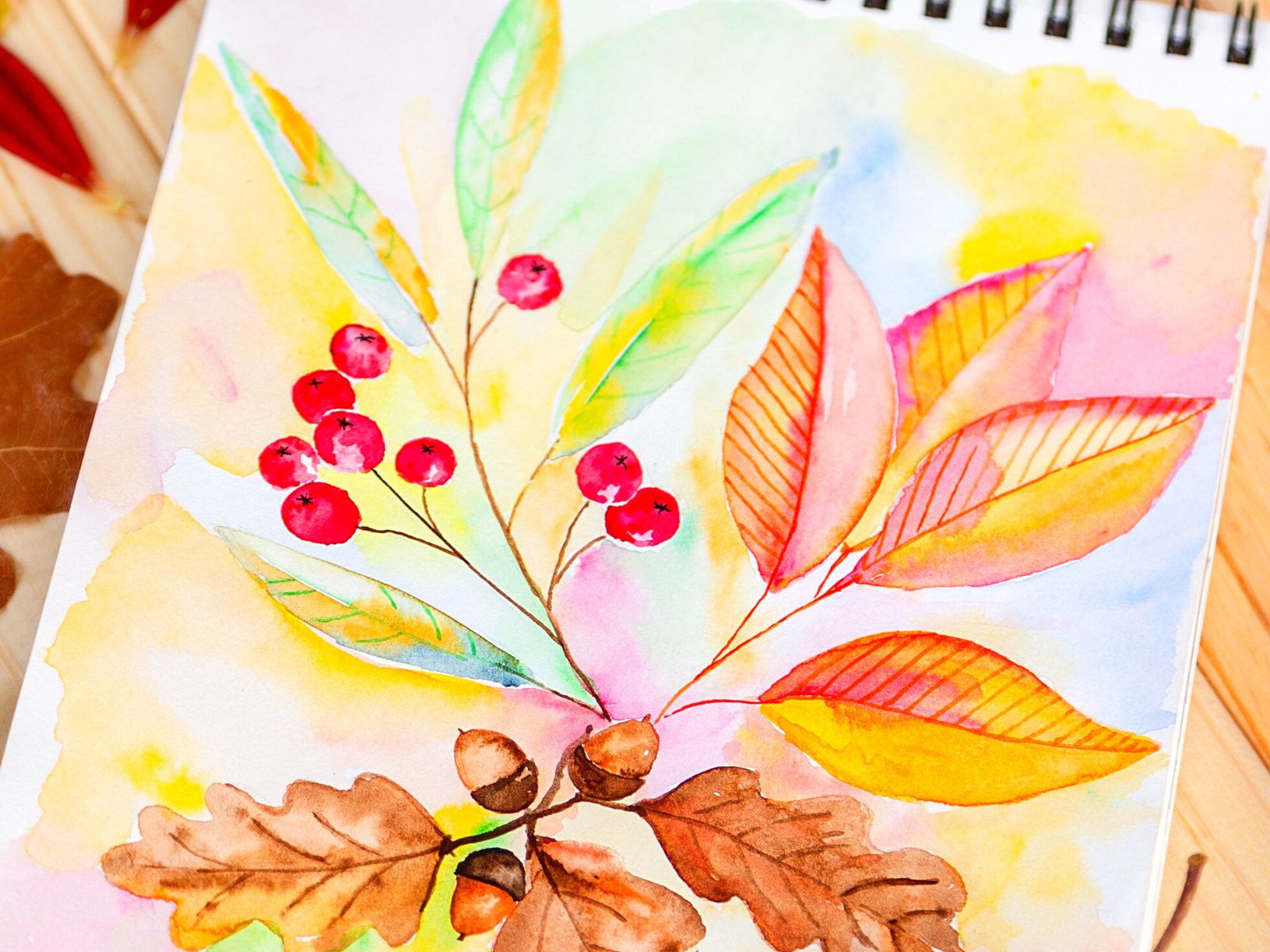 Get Creative With Prompts
Blank pages can be overwhelming, and the dreaded empty space can prove daunting, so why not try something different?
Creative prompts and art challenges can help you get started with your sketchbook and push you out of your comfort zone.
You can use prompts like "draw something that scares you," or "paint something in a style you've never tried before."
The possibilities are limitless!
These prompts can help you come up with exciting and unique ideas, while also allowing you to explore new techniques and materials.
Plus, it's a great way to stay motivated and fun way to fill sketchbook pages!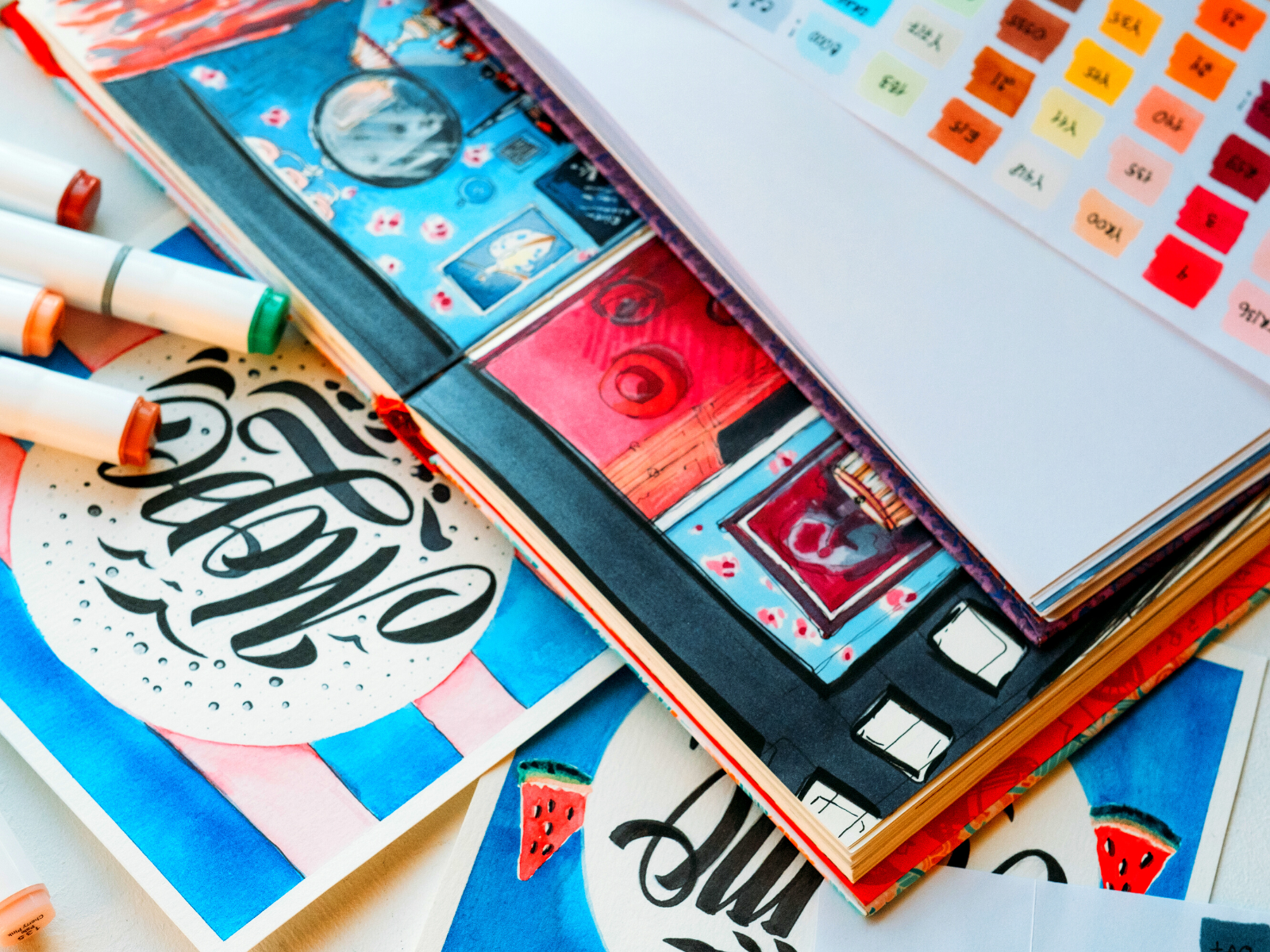 Sketchbook Tips
There are many ways to approach your sketchbook, and everyone has their own individual methods.
But here are a few tips that can help you stay creative and motivated.
Set aside some time each day to create art.
It doesn't have to be a lot of time—even 30 minutes will do.
The important thing is to be consistent.
Dedicate some time each day to creating art, and stick to it.
Over time, you'll find that your creativity will flow more easily and you'll be able to produce more art in less time.
Take inspiration from the world around you.
When you're feeling stuck, try looking at the world around you for inspiration.
Take a walk outside and notice the colors, shapes, and textures of the things you see.
If you're indoors, look at the objects in your room—the books on your shelves, the furniture, the decorations.
What do they look like? What do they remind you of?
Use these observations as a jumping-off point for your own artwork and explore the same idea you find.
Like people watching? Why not draw people?
Enjoy flowers? Why not create some windy iris art?
Don't be afraid to explore a specific subject at different angles or filling the whole page.
Sketch books are a great way to practice and bring your creative vision to life!
Experiment with different mediums and techniques.
Trying new things is a great way to jump start your creativity.
If you typically work in pencil, try painting instead.
Or if you usually draw from life, try working from photographs or memory.
Experimenting with different mediums and techniques will help you find new ways of expression and open up new possibilities for artistic growth.
Don't be afraid to try something new!
Creating art can be a long and difficult process, so don't expect to finish your sketchbook overnight.
Take your time and enjoy the process—it's part of the journey.
The most important thing is to stay focused and be consistent.
With dedication and patience, your sketchbook will be full of beautiful art in no time.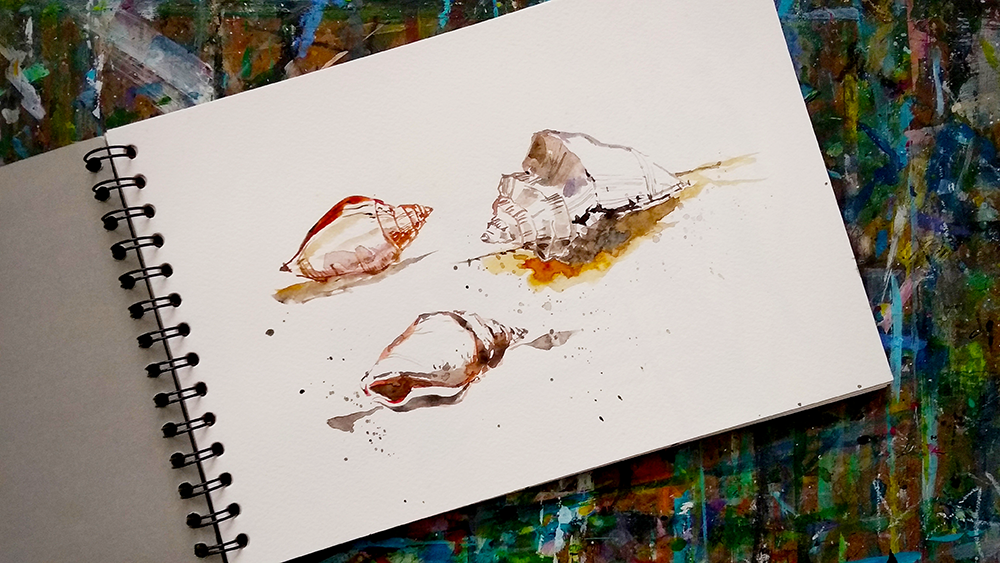 Filling Up Your Sketchbook
A sketchbook is an excellent tool for honing your artistic skills and exploring new ideas.
By setting aside some time each day to create art, taking inspiration from the world around you, and experimenting with different mediums and techniques, you can stay creative and fill your sketchbook in no time!
No matter what type of art you enjoy creating, a sketchbook is the perfect place to express yourself and explore new possibilities.
These tips will help jump start your creativity so that you can keep producing beautiful works of art.
So, get out there, get creative, and fill up that sketchbook!
Looking for more help in filling up your sketchbook? Check out Ciara Gan's video!
Want even more content about creativity and art?
Be sure to check out all of our creative chronicles!
Interested in some new art supplies to use with your sketchbook?
Check out some of our other articles: