Paper is an important component of many types of artwork, and the sketchbook is an ideal resource for an aspiring artist, allowing you to experiment with new techniques, mediums, and drawing ideas.
When it comes to choosing a sketchbook, there are a few things you should keep in mind.
The type of paper, the size of the book, and the binding are all important factors to consider, whether you're a student, hobbyist, artist, or art teacher.
In this article we will go over all of these elements so that you can make an informed decision when choosing your next sketchbook.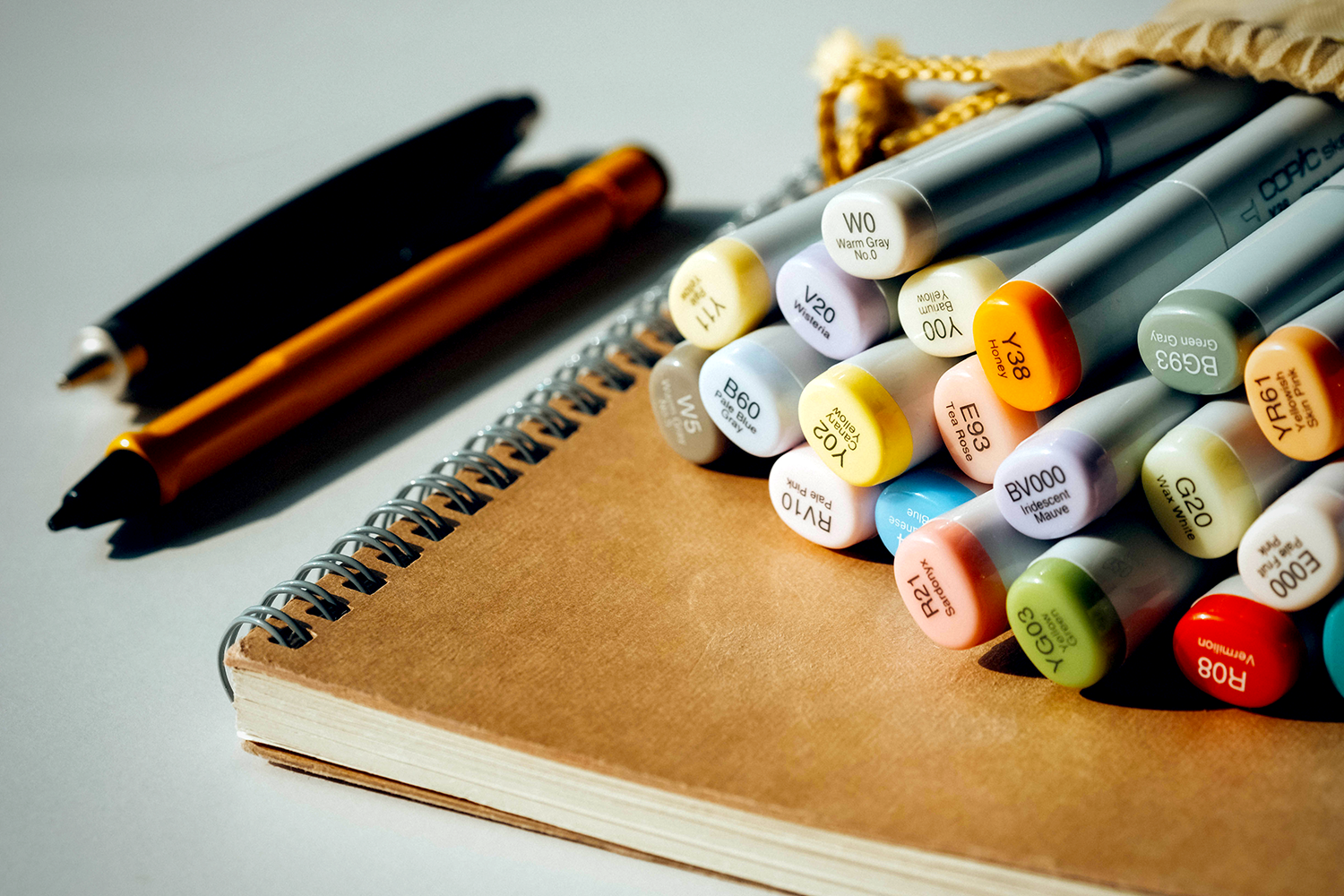 What is a Sketchbook?
Sketchbooks are books or pads of paper made specifically for sketching and drawing preliminary ideas.
They come in a variety of sizes, with different types of paper, and can be bound in a number of ways.
If you're an artist and art teacher, you know sketchbooks are used by everyone, and are an essential part of artistic practice for artists of all levels.
A blank sketchbook leaves room for inspiration and experimentation; they are great for creative idea generation and good lesson planning.
You can fill the empty spaces with drawings, paintings, mixed media, collages, hand outs, and more.
You can use the first few pages to plan out your content, and the rest of the book to fill in with sketches, drawings, color studies, and anything else that comes to mind.
Type of Paper
The type of paper you choose for your sketchbook is important because it will determine how your drawings look and how they hold up over time.
If you use a pencil or charcoal for your drawings, you will want to choose a sketchbook with a heavier weight paper so that the pages don't tear easily and the pencil marks don't bleed through.
If you use pens or markers, you will want to choose a sketchbook with a smoother paper so that the ink doesn't bleed through.
There are also sketchbook papers ideal for certain art media, such as wet media or dry media.
There are papers made specifically for watercolor painting or for use with pastels or colored pencils.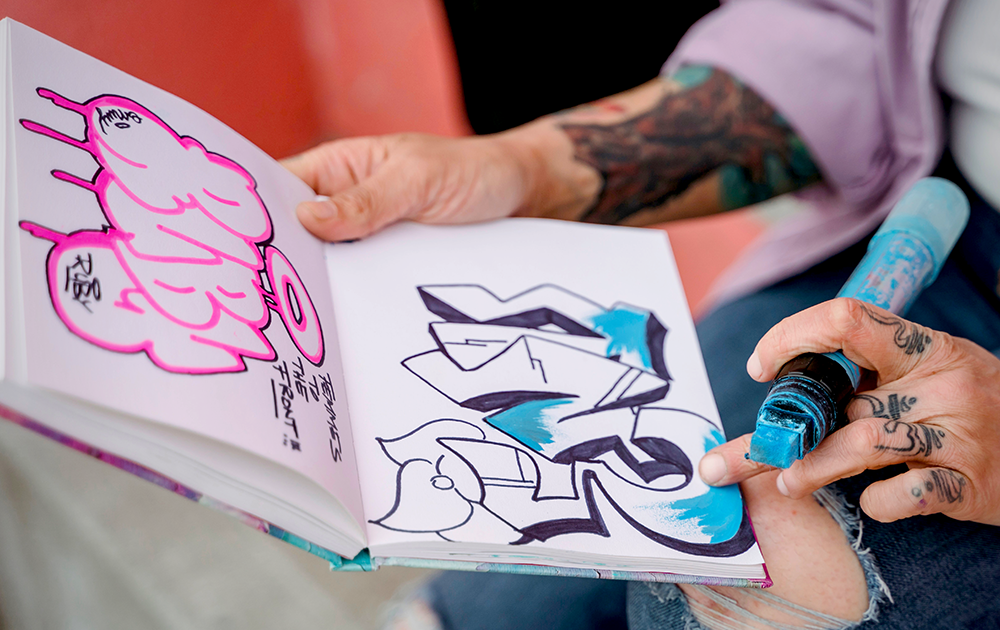 Paper Quality
The quality of sketchbook paper can also vary, impacting the price.
There are two main types of paper: student-grade and artist-grade.
A student sketchbook will have lower-quality paper that is thinner and not as durable, while a professional artist sketchbook will have higher-quality paper that can withstand more wear and tear.
Whether you're a student, artist, or art teacher, the type of paper you choose will be determined by your budget and the intended use of the sketchbook.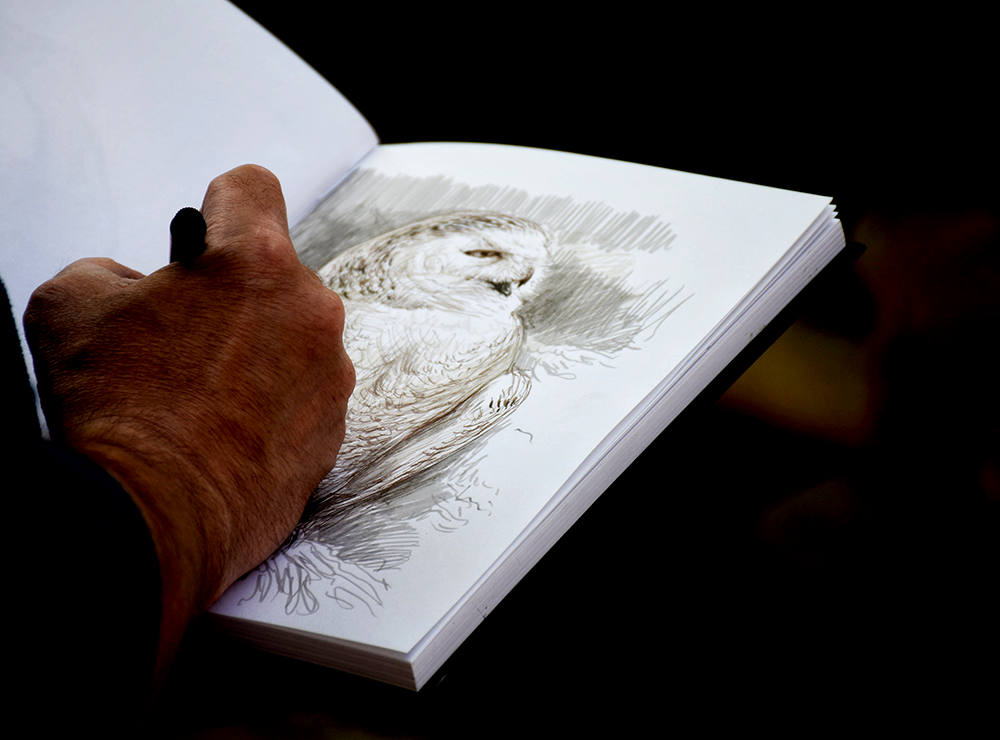 Sketchbook Size
The size of the sketchbook is also important to consider.
If you plan on carrying your sketchbook around with you, you will probably want to choose a smaller size so that it is more portable.
If you don't mind carrying a bigger book or if you plan on keeping your sketchbook on a desk or table, then you a larger size works well.
A big sketchbook is great for larger projects, while a small sketchbook is better for on-the-go sketches.
You should also keep in mind the number of pages included in the sketchbook.
Some sketchbooks have fewer pages than others, so if you plan on creating a lot of drawings or paintings, you will want to make sure you choose a sketchbook with a higher page count.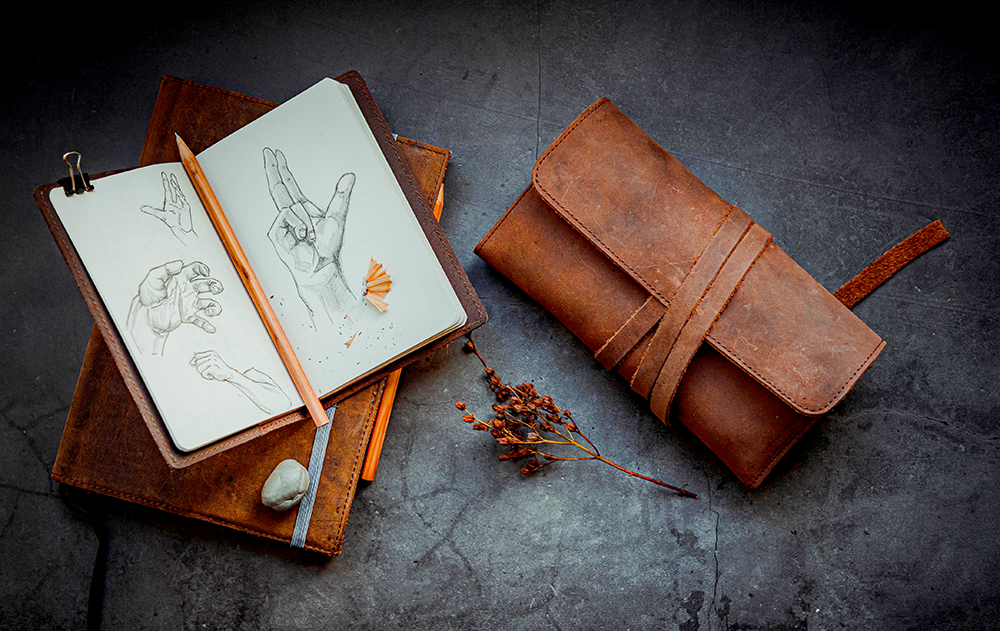 Binding
Binding is another important consideration because the type of binding you choose is a matter of personal preference.
Spiral bound books are great because they open flat, which makes them easier to draw in.
Some sketchbooks feature a top spiral while others have the spiral on the side.
Some artists prefer a top spiral because it doesn't get in the way when drawing on the right side of the page, while others prefer a side spiral because it allows them to easily flip through the pages.
But they can be more expensive and they are not as durable as hardcover books.
Hardcover books are great because they are more durable but they are not as easy to draw in because they don't open flat.
Many sketchbooks nowadays come with perforated pages, so that you can easily tear them out and frame or hang them up.
This is a great feature to look for if you plan on displaying your artwork.
However, not all sketchbook sheets are perforated, so if this is something you are interested in, make sure to check for it before you purchase a sketchbook.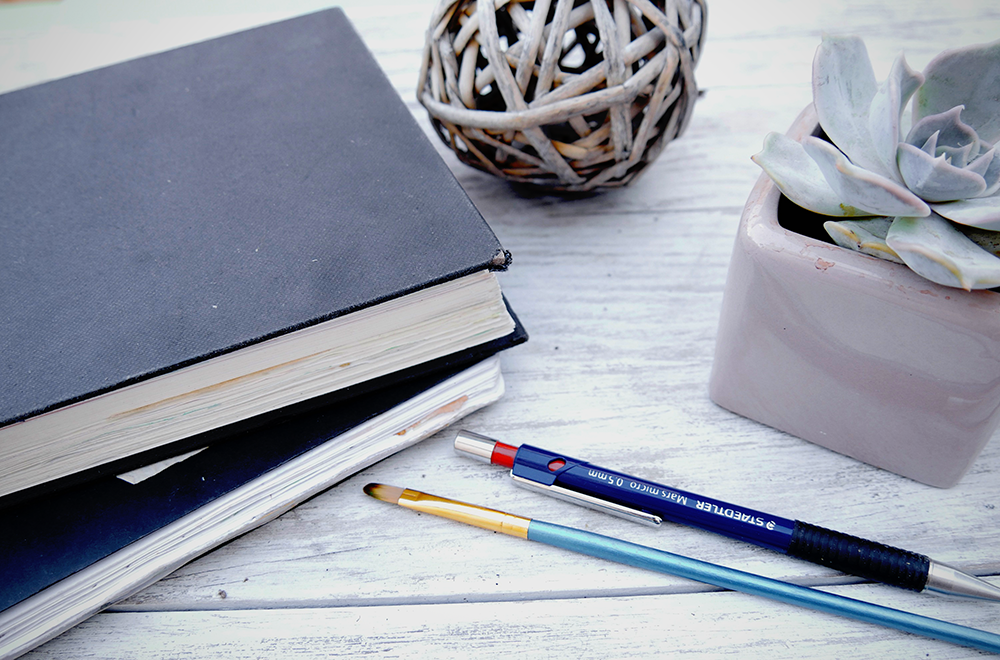 Choosing Your Sketchbook
There are many things to consider when choosing a sketchbook but the most important thing is to choose one that suits your needs.
Now that you know more about the different types of sketchbooks, you can make an informed decision when choosing your next one.
Consider the type of paper, the size of the book, and the binding before making your purchase.
By doing this, you will ensure that you are happy with your purchase and that your sketches turn out just the way you want them too!
If you are still unsure which sketchbook is right for you, stop by your local art supply store or art studio and ask for recommendations.
The staff, art teachers, and artists there will be more than happy to help you find the perfect sketchbook for your needs.
Stay creative, get inspired, and unleash your new ideas with the perfect sketchbook for you!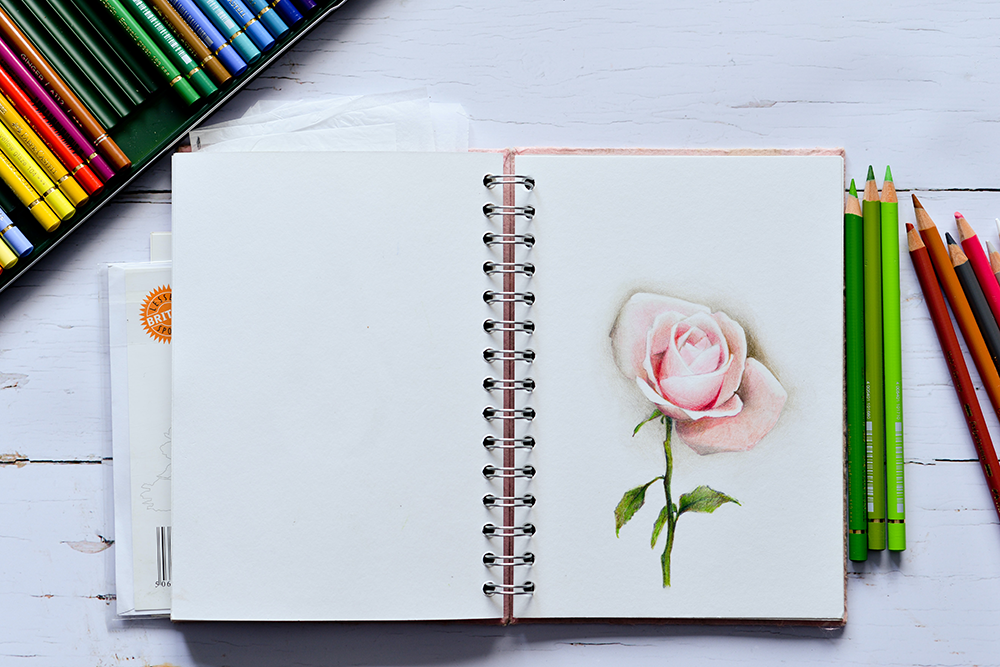 Want to learn how to fill your sketchbook and improve your art skills? Check out Jess Karp's video!
Need some new sketchbooks and paper?
Check out our other art paper articles: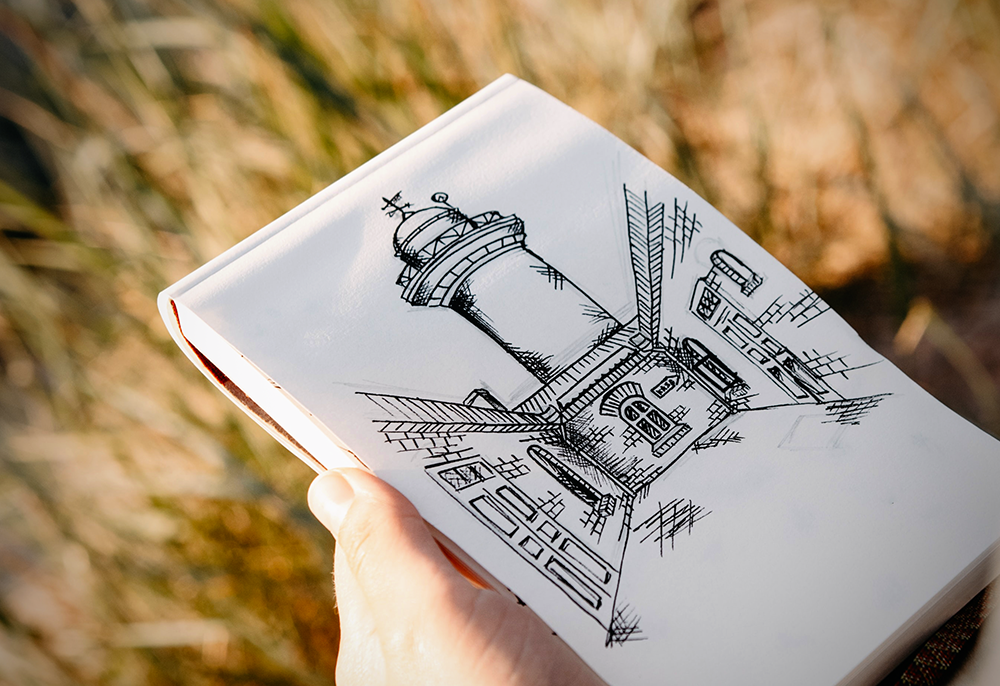 If you want some ideas for how to use your sketchbook paper, check out the following articles: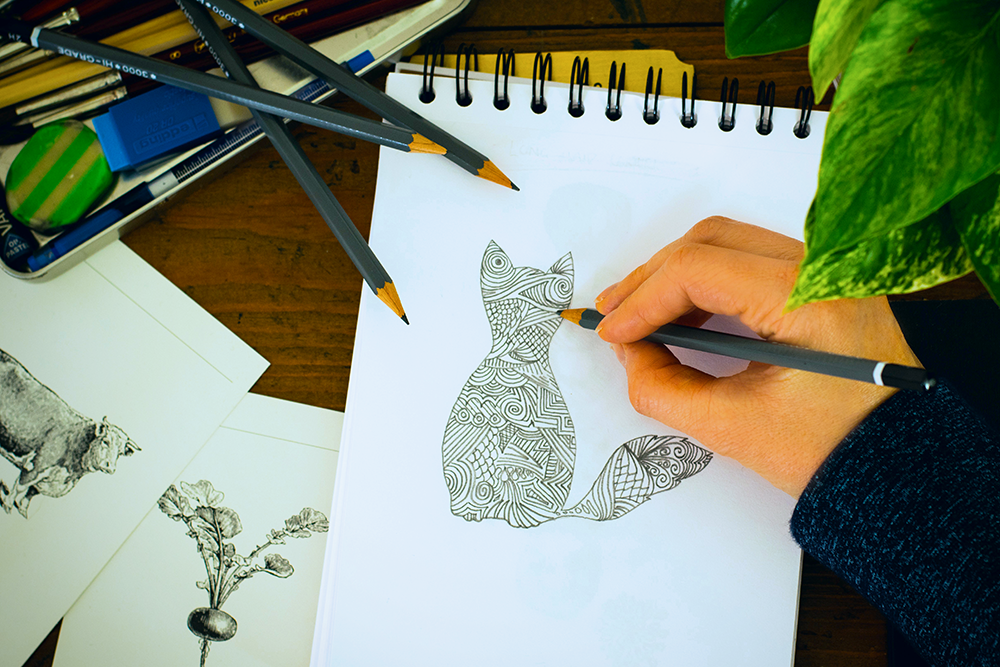 Interested in learning about different types of art supplies?
Check out these articles:
-Art supplies for coloring books