Upcycling is a great way to unleash your creativity and have some fun.
It's about taking something old and making it new again, repurposing it in a way that is both useful and beautiful.
Whether you're an experienced artist or just starting out, creating art from upcycled materials can be a great outlet for expressing yourself and creating something unique.
In this blog post, we will discuss all the amazing benefits of upcycling as well as provide an array of ideas for projects that you can start today.
Ready to unleash your creativity with some new art projects?
Let's get started on upcycled art adventures!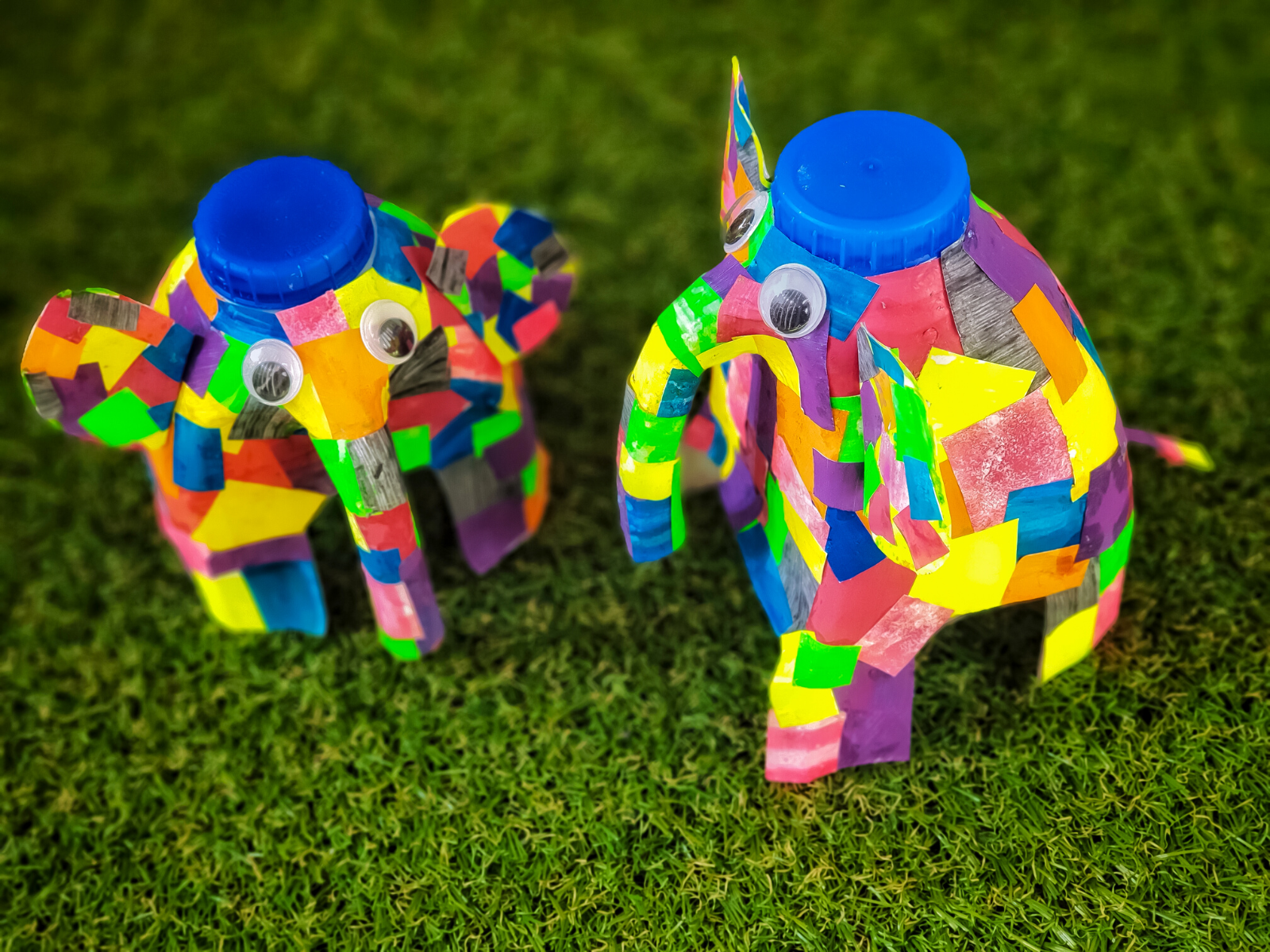 What is Upcycling?
Upcycling involves taking recycled materials, like plastic bottles and old clothes, that are no longer of use to their original purpose and turning them into something new.
It's a great way to get creative with items you already have around your home, add artistic value, and create something new that you can display proudly.
By taking existing materials and giving them a second life for an improved purpose, it can teach kids from an early age to be environmentally conscious and raise awareness that fine art can be made from anything--that there is no true "trash," all while reducing waste!
Examples of upcycled items can range from furniture to clothing to jewelry and other materials.
You don't need to be an expert DIY-er either—upcycling doesn't require any special skills or tools (although they will certainly make the process easier).
Little or large, all projects can be done with basic materials and a creative eye; whether you scrounge up materials from the trash can or flea markets, you can create fun art!
All it takes is a bit of creativity, some basic materials, and the desire to create something new!
History of Upcycling
The terms "upcycle" and "upcycling" were coined in the early 2000s, but this concept has been around for much longer than that.
In fact, the concept of upcycling dates back centuries and can be found in cultures around the world.
For example, Amish quilts were constructed from fabric scraps and used as a way to repurpose fabric in a decorative and useful way.
In the 1600s, people would take old clothing and reuse it to make new garments or quilts.
In the 1800s, people began to repurpose items like furniture and other household items for a variety of purposes.
Today, upcycling has become even more popular as people look for ways to reduce their environmental footprint and get creative with items that would otherwise be discarded.
There are even professional artists that specialize in upcycling and recycled art, turning discarded items into works of art.
It just goes to prove that materials that have been used before still have a lot of value and potential, and it reveals that anything can make amazing art!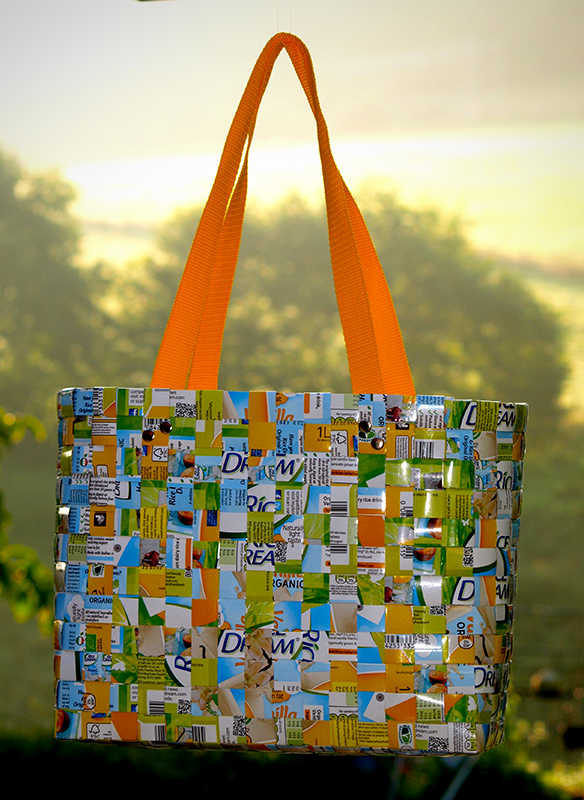 Benefits of Upcycling
Upcycling has many benefits, both for the environment and for yourself.
For starters, it helps reduce waste and keep items, like plastic bags, old t-shirts, and plastic rubbish, out of landfills.
It also allows you to get creative and make something unique that no one else has; the only limit to what you can create is how open your mind is to the possibilities.
You can even make a profit off of upcycling one man's trash if you decide to sell your creations online or at art shows.
Plus, upcycling is an easy and inexpensive way to spruce up your home décor or wardrobe without spending a lot of money.
No matter what the reason, upcycling is a great way to express yourself and be creative with eye-catching designs.
Now that you know the basics of upcycling, let's get started on some projects you can do today!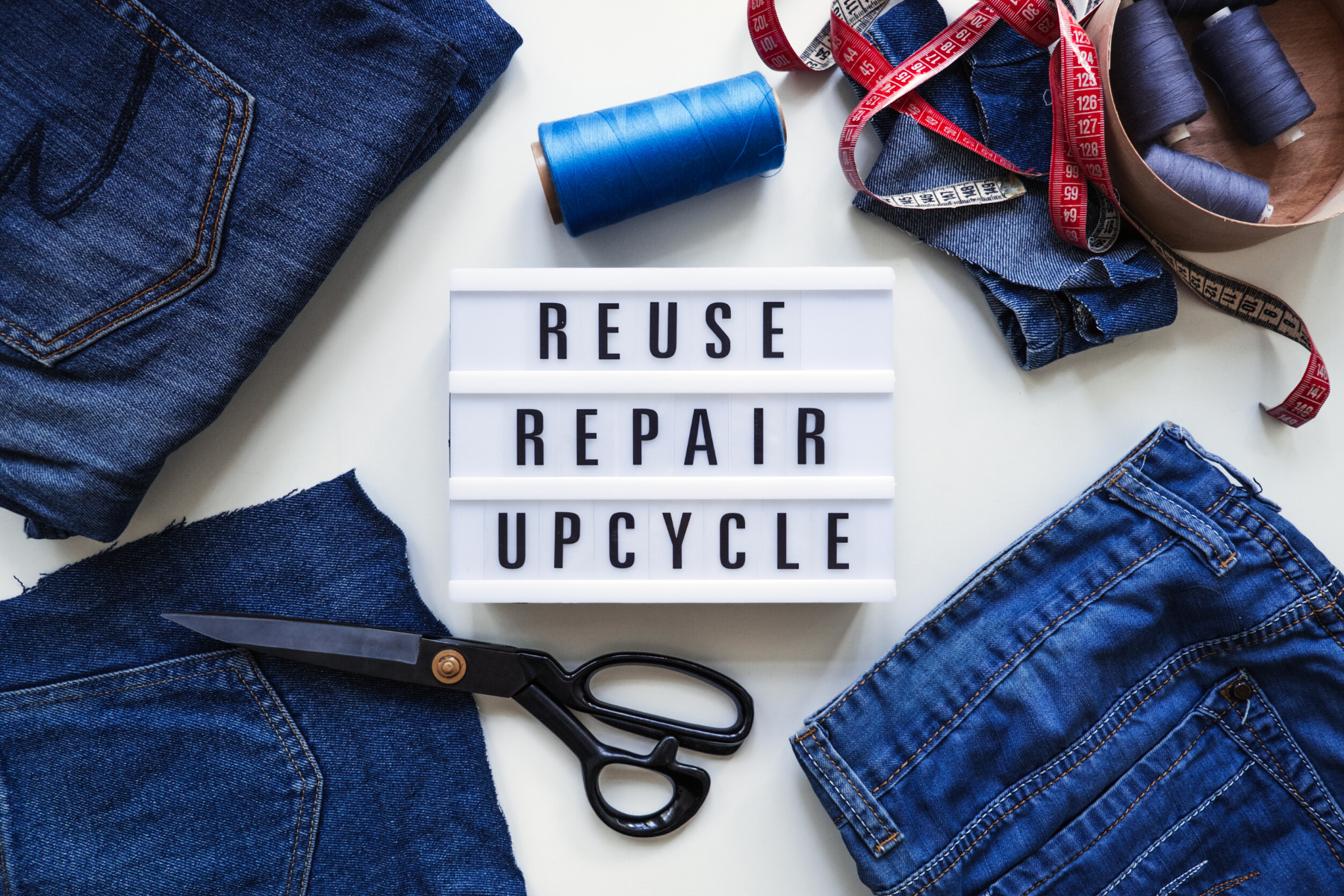 How Can I Start Upcycling?
The best thing about upcycling projects is that they are completely customizable—you can choose whatever materials you want to work with, and create whatever design you like best.
Start by gathering all the materials and supplies you'll need for your project.
You can find inspiration online or come up with ideas of your own.
Once you've gathered the necessary supplies, start designing!
Think outside the box when it comes to color combinations, shapes, textures, etc., and have fun with it!
Once your design is complete, begin assembling the pieces together using glue or other adhesives.
Depending on the project, you may also need to paint or dye certain parts of your design.
Finally, finish off your project by adding any final touches—such as beads or trim—to give it a unique look.
For those who are feeling creative but don't know where to start when it comes to upcycling projects, there are plenty of online tutorials available that will help get you started on your next masterpiece!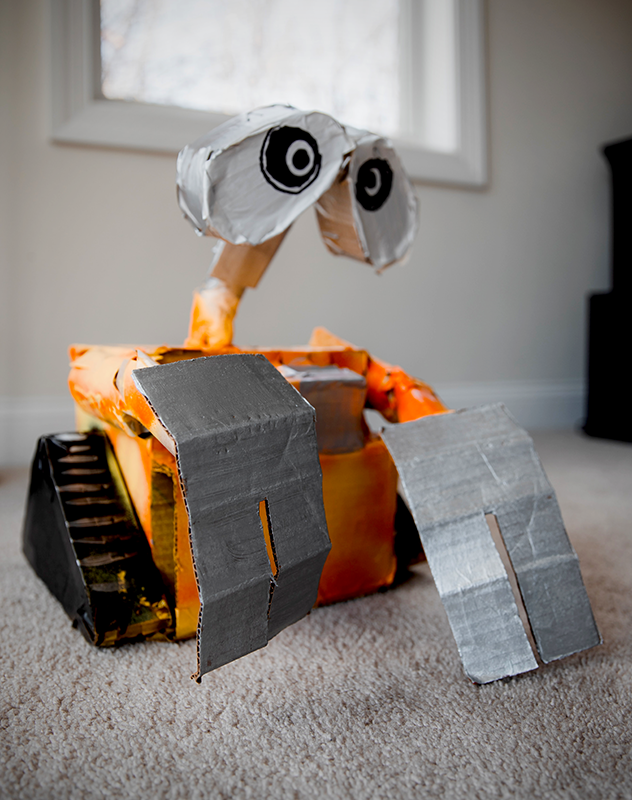 Upcycle Project Ideas
One of the best things about upcycling is that you can use almost anything to create something new.
From furniture and jewelry to clothing and décor, the possibilities are endless.
Here are some ideas to get you started:
Make jewelry out of broken earrings or old keys
Turn an old dresser into a bookshelf
Repurpose a t-shirt into a tote bag or quilt
Create a sign from an old license plate
Turn an old picture frame into a bulletin board
Make a stylish planter out of an old can or jar
Take old paper, newspaper, magazines, book pages, and more and create paper beads
The possibilities are endless!
So, get creative and have some fun.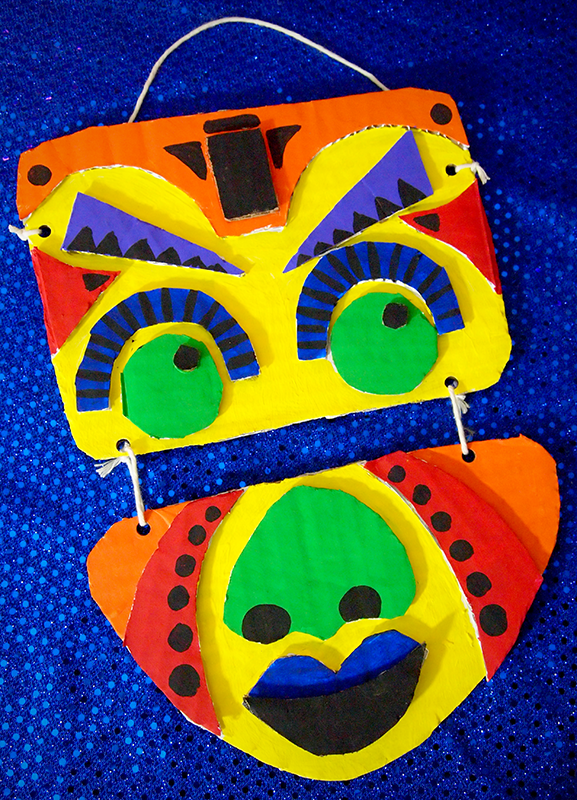 Unleash Your Creativity With Upcycled Art
Upcycling projects are an excellent way for artists of all ages and skill levels to explore creativity while having fun at the same time!
With just a few basic materials and some imagination, you can create one-of-a-kind works of art that are sure to impress friends and family alike.
Upcycling is a great way to express yourself, reduce waste, and create something unique that you can be proud of!
So, what are you waiting for?
Get creative today with an upcycled project!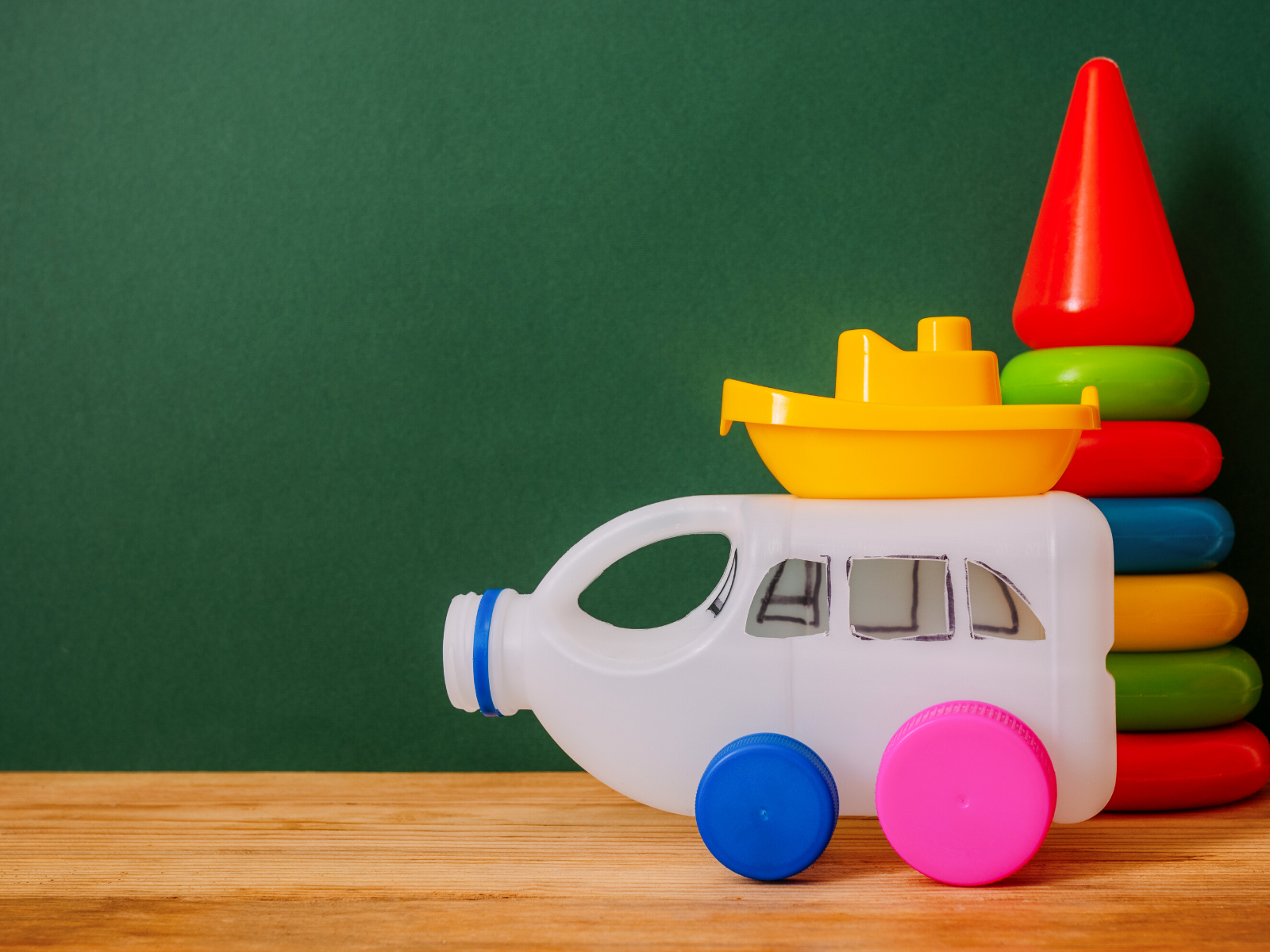 Want to learn more about upcycling projects and art? Check out Stephanie Kilgast's video!
Want even more content about creativity and art?
Be sure to check out all of our creative chronicles!
Need some new supplies to help you create upcycled art?
Check out some of our other articles: