Recycling is near and dear to many people's hearts because it helps to reduce our reliance on landfills, conserve resources, and protect the environment.
But did you know that recycling can also be creative?
That's right—turning recyclable materials into art is not only good for the planet, but it can also be a fun and rewarding activity.
Plus, it's a great way to give new life to items that would otherwise end up in the trash.
In this article we'll different types of recycled art and ways you can get started, no matter your skill level.
There are endless possibilities when it comes to recycling and art—you can make sculptures out of scrap metal, jewelry out of recycled glass, or even paintings out of used coffee grounds.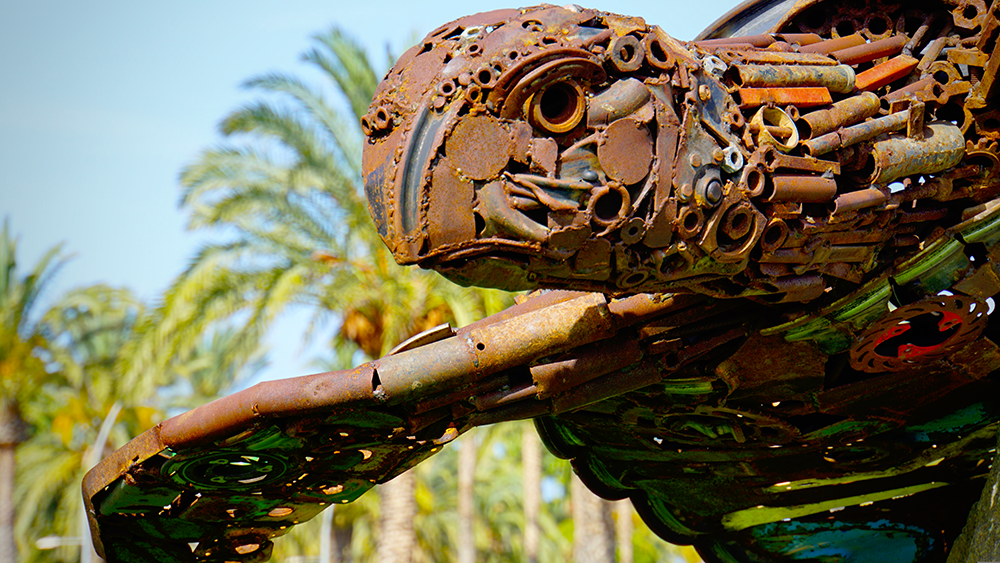 What Is Recycled Art?
Upcycling is a growing trend in which people take used or unwanted items and turn them into something new and often better than the original item.
The process of upcycling is also called recycled art, and you repurpose recycled supplies that can form extraordinary arts.
Recycled art generally uses unconventional materials for creating art; instead of buying new materials, you use items that would otherwise be thrown away.
Not only is upcycled art good for the environment, but it can also give your art a unique look and feel.
For example, you might use recycled newspapers to make a collage or recycled plastic bottles to create a sculpture.
The sky's the limit when it comes to what you can create, so get creative!
What Can You Use?
So, what kind of materials can be used for recycled art?
Just about anything!
Paper, plastic, metal, cardboard, glass—if it can be recycled, it can be used to create something beautiful.
The best part is that you don't have to be an experienced artist to get started.
All you need is a little imagination and some basic crafting skills.
Not sure where to begin?
Here are a few ideas to get you started:
Gather up all your old newspapers, magazines, and junk mail.
Then, use them to create paper mâché sculptures, decoupage artwork, or even Origami.
Give plastic bottles and containers new life by turning them into vases, planters, or even lanterns.
You can also use recycled plastic to create colorful mosaics or 3D sculptures.
Repurpose old metal cans, wires, and hardware into sculptures, jewelry, wind chimes, or even lamps.
Turn old cardboard boxes into art by painting, decoupaging, or folding them into fun shapes.
You can also use cardboard to create 3D sculptures or collages.
Give glass bottles and jars a second life by turning them into vases, lanterns, or candle holders.
You can also use recycled glass to create mosaics or stained glass artwork.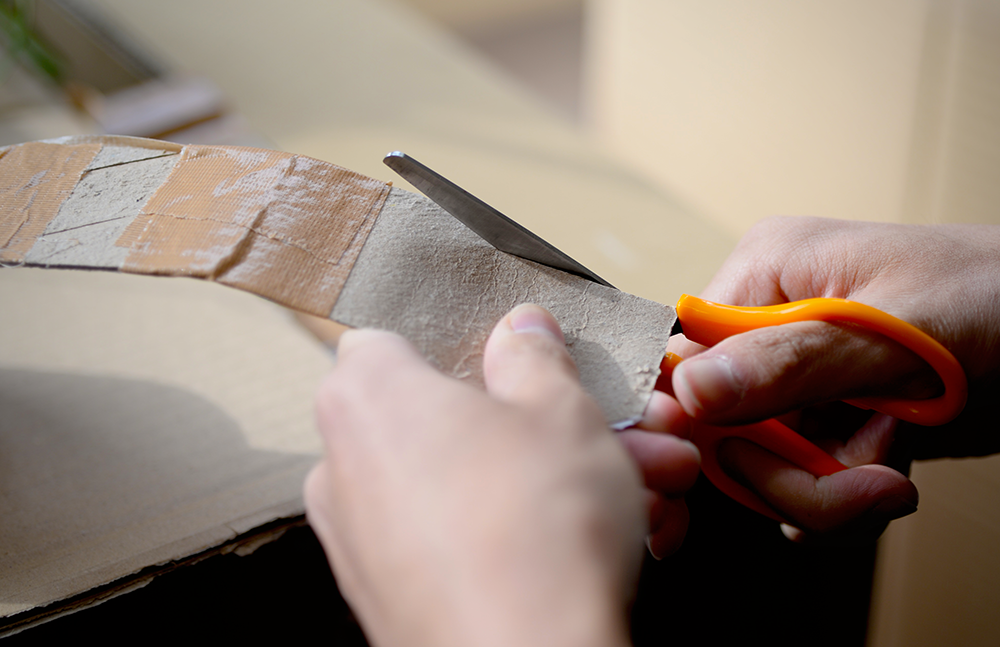 How to Get Started
Now that you know what materials you can use, it's time to get started making art created from recyclable materials!
Here are a few tips to help you get started:
1. Gather your materials.
Before you start creating, take a look around your house and gather up all the recyclable materials you can find.
You can also ask friends and family to save their recyclables for you, or check with your local recycling center to see if they have any materials you can use.
2. Get inspired.
Once you have your materials, it's time to start thinking about what you want to create.
You can browse through magazines or online for inspiration, or simply let your imagination run wild.
3. Get creative.
Now it's time to start creating!
Remember, there are no rules when it comes to recycled art—just let your creativity flow.
4. Have fun!
Making recycled art is all about having fun and expressing your creativity, so make sure to enjoy the process.
And don't forget to share your finished creations with friends and family—they'll be sure to appreciate your eco-friendly artwork.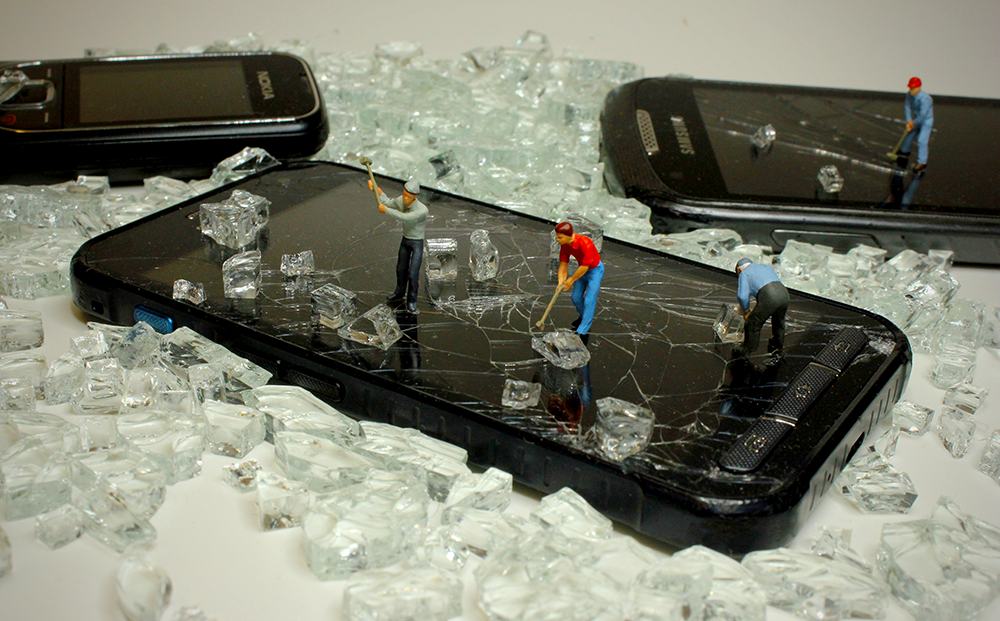 Recycled Art for Beginners
If you're new to recycled art, or if you're looking for some quick and easy projects to get started with, here are a few ideas:
Greeting cards are the perfect way to show someone you care, and they're also a great way to practice your recycled art skills.
Start by collecting used greeting cards from friends and family (or snagging them from the clearance section at your local store).
Once you have a stack of cards, use scissors or a paper cutter to cut them into shapes.
Then, glue or tape the shapes onto a piece of construction paper or cardstock to create a new design.
Voila—you've just created a piece of recycled art!
Ready to take your recycled art to the next level?
Why not frame your favorite pieces?
You can find inexpensive frames at thrift stores or garage sales, or you can even make your own frames out of recycled materials.
Just get creative and see what you can come up with!
Collages are a great way to experiment with different colors and textures.
To create a collage, start by gathering a variety of recyclable materials—paper towel rolls, egg cartons, cereal boxes—anything goes!
Then, use scissors or a paper cutter to cut the materials into small pieces.
Once you have a pile of cut-up bits and pieces, start arranging them on a piece of construction paper or cardstock until you're happy with the design.
When you're finished arranging the pieces, glue them down and let your collage dry.
This is a fun way to create some unique pop art.
Hang it up on the fridge or give it as a gift—we're sure whoever receives it will appreciate your creativity.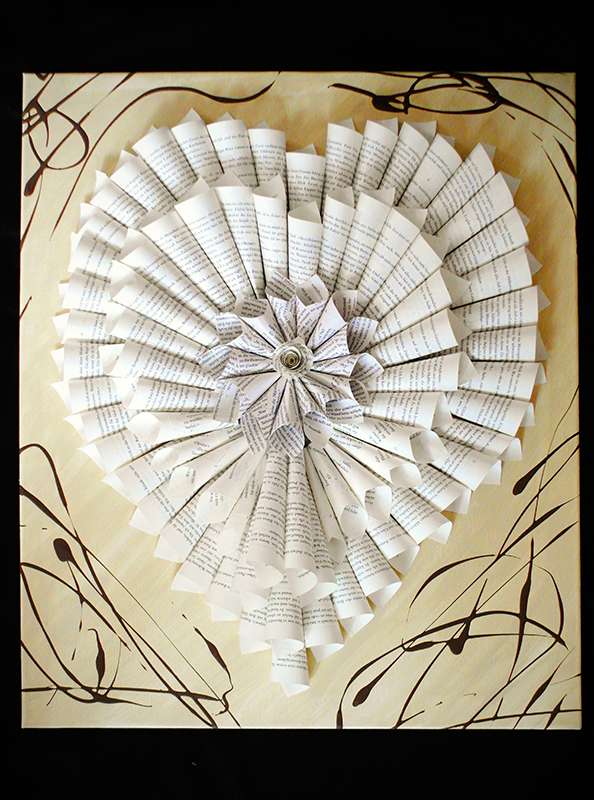 Recycled Art for More Experienced Artists
If you're already familiar with basic art techniques and are looking for some more challenging projects, here are a few ideas to try:
Bring three-dimensional artwork into your home with sculptures made from recyclable materials.
Tin cans, plastic bottles, cardboard tubes—these items can be transformed into works of art with just a little imagination.
It can be a lot of fun creating plastic, cardboard, and metal sculptures, so, go ahead and raid those recycling bins—you never know what treasures you might find!
Who says art has to hang on the wall?
Get creative with jewelry made from recycled materials like bottle caps, paper clips, buttons, and beads.
You can even upcycle old jewelry by giving it new life with a fresh coat of paint or by adding new embellishments like beads or Sequins.
The possibilities are endless! And when you're finished making jewelry for yourself, why not craft some special gifts for friends and family?
They're sure to appreciate your one-of-a-kind creations.
Professional Recycling Artists
There are a variety professional artists using recyclable materials to create art.
These artists use different techniques to make their art.
Some use welding, painting, and/or other mediums to give their work a three-dimensional look.
The colors and shades used also help add depth and character to their pieces.
Most importantly, the materials used give each piece of art its own story.
For example, one artist may use aluminum cans because they want to talk about how something as simple as recycling can help the environment and make a statement on modern consumer society.
Another artist may use recycled glass because they want to show how something that was once broken can be beautiful again.
Whatever the materials used, these artists are sure to have an interesting story to tell.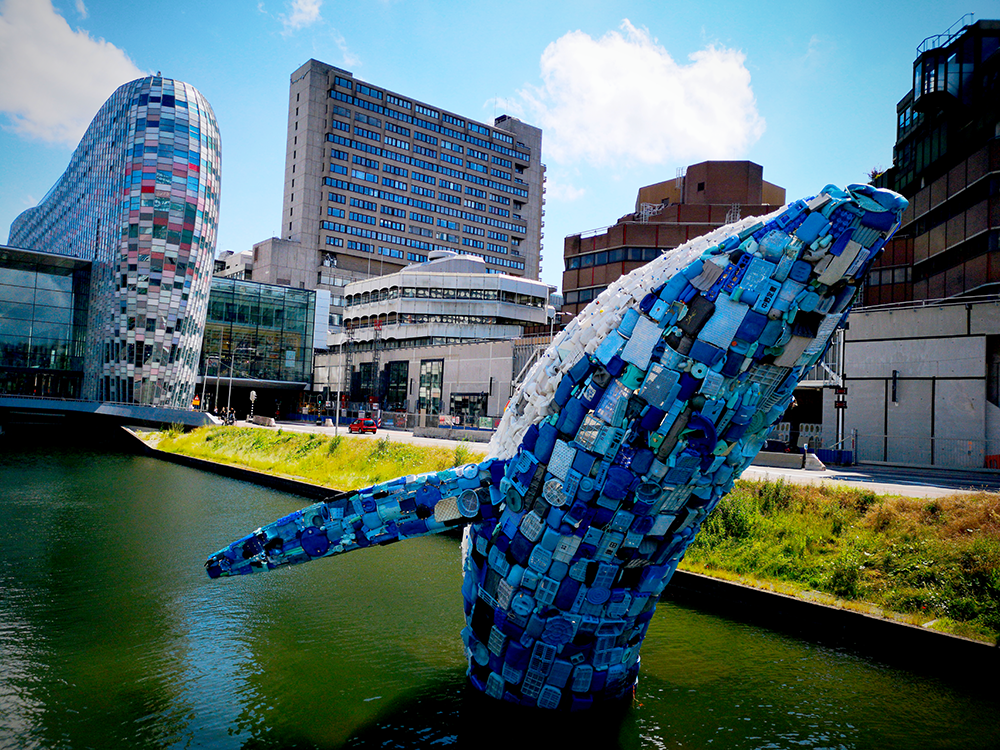 Sayaka Ganz
Sayaka Ganz is a phenomenal professional artist, turning discarded objects into very colorful sculptures.
Her sculptures are truly inspiring, and her work emphasizes that even items that are considered to be "trash" are still useful.
Each art piece is constructed from objects that have been used and discarded, giving the items a new purpose and a second chance at life.
Items like plastic bottles, forks, and spoons are used to create beautiful sculptures of animals.
One man's trash becomes another's treasure through Ganz's "trash art."
Derek Gores
Derek Gores specializes in creating original collages from recycled magazines, maps, and other found materials.
His work has a distinct puzzle-like quality, as he carefully arranges each piece to create a cohesive image.
Up close, the individual scraps of paper are clearly visible, but from afar, they blend together to create an almost photo-realistic image.
Gores's work celebrates the beauty of found objects and the endless possibilities for creative expression.
By repurposing materials that would otherwise be discarded, he also demonstrates a commitment to sustainability.
Derek Gores's collages are truly one-of-a-kind works of art.
Ptolemy Elrington
Unexpected materials often find new life in Ptolemy Elrington's recycled sculpture art.
Elrington is a British artist who focuses on creating sculptures of natural life forms from waste products and found objects.
He has used everything from bottle caps and water bottles to car parts and scrap metal to create his work.
Elrington's sculptures are often intricate and detailed, incorporating movement into many of his pieces.
His use of found objects gives his work a unique quality, and his attention to detail makes his sculptures truly stand out.
This innovative artist enjoys creating "junk art" that looks just as amazing as classic artworks.
Creating Recycled Art
As you can see, there are endless possibilities when it comes to recycling materials into works of art, whether you create sculptures, collages, jewelry, or other recycled art projects.
The next time you're looking for a creative outlet, why not give recycled art a try?
Before you throw something away, think twice—it might just be your next masterpiece in disguise!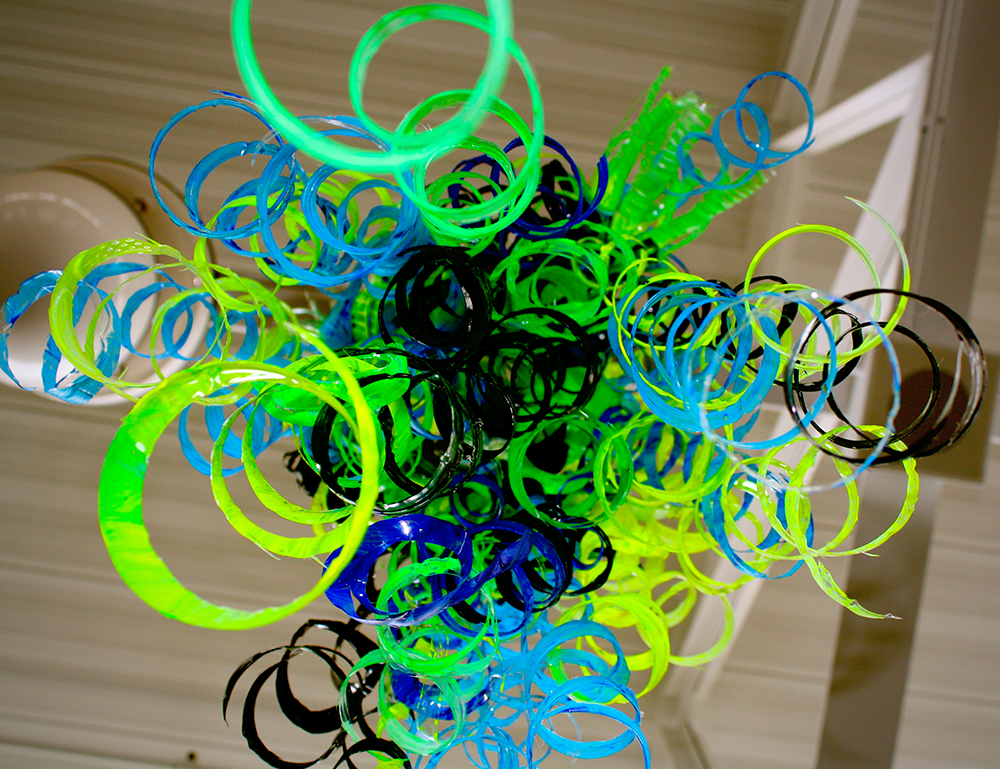 Want to learn even more? Check out Art with Ms Paula Liz's video!
Interested in learning more about different kinds of art?
Check out some of our art guides: