If you're looking to add a touch of style and charm to your home, macramé yarn is the perfect craft project for you!
From striking wall hangings to colorful decorations, paperweights, and jewelry, macramé has been around since ancient times and makes it easier than ever before to express your individual style.
Whether you're an absolute beginner or have delved into the depths of this art form already – get ready to experience some serious macramé madness!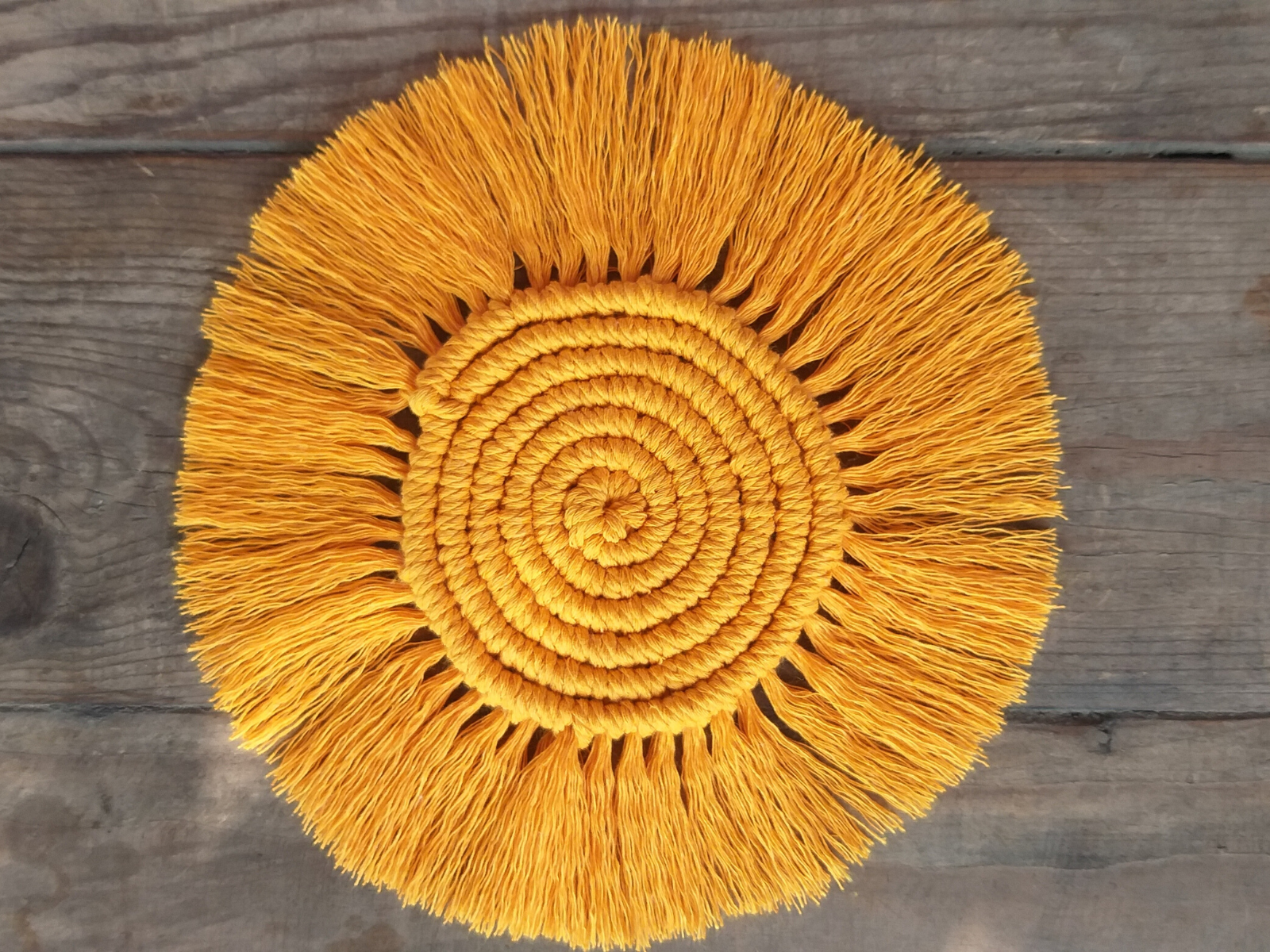 History of Macramé
Macramé yarn has been used for centuries to create intricate art forms ranging from wall hangings and plant holders to purses and jewelry.
It's believed to have originated in Arabia, where it was used as a decorative knotting technique to adorn clothing and furnishings.
Throughout the centuries, different cultures have developed their own techniques and patterns for creating these beautiful works of art.
In the past, macramé was created using a variety of natural fibers and materials, such as cotton, hemp, wool, and even silk.
Today, however, macramé yarn is typically made from a variety of synthetic fibers that are affordable, durable, and easy to work with.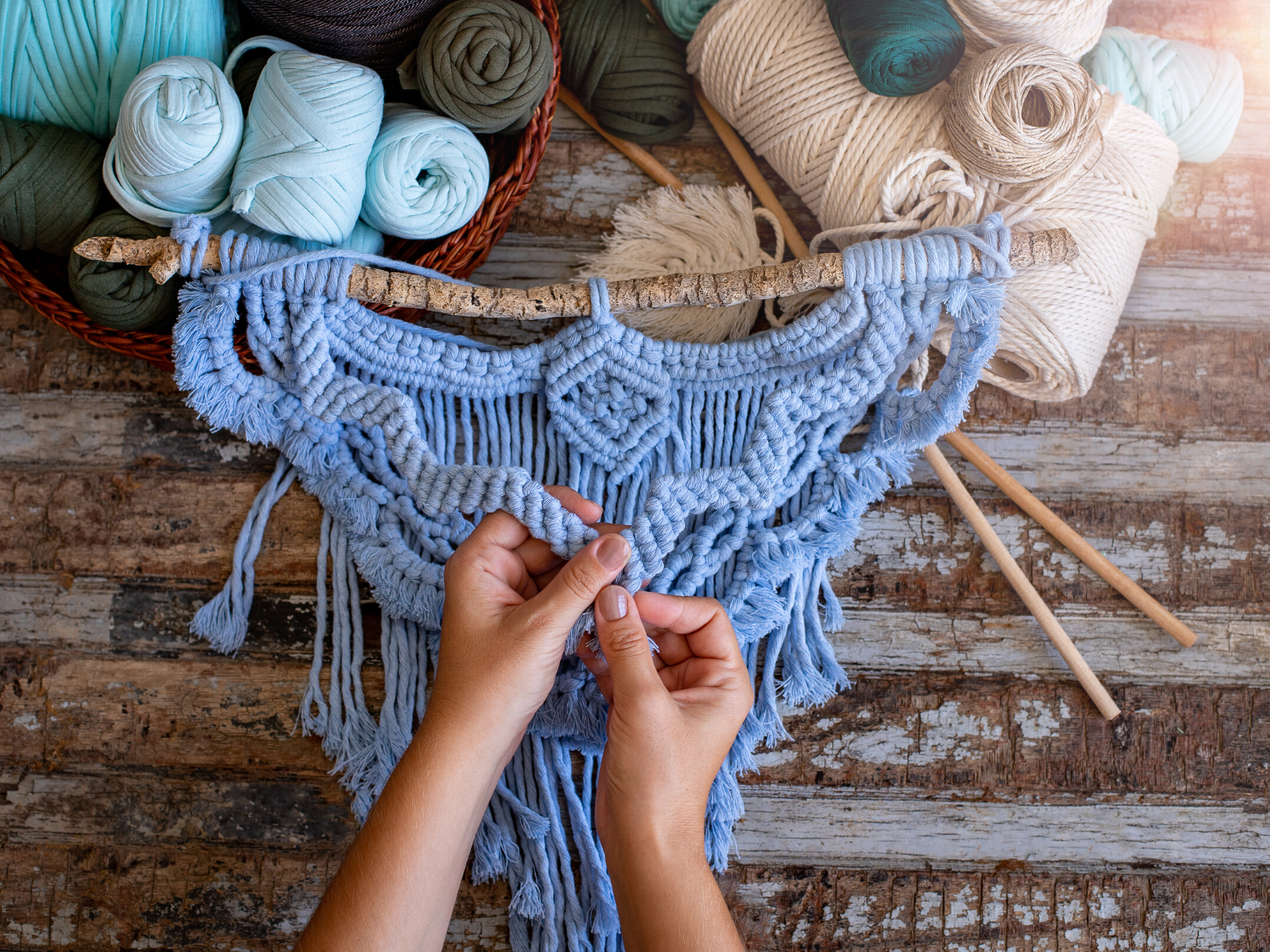 What is Macramé Yarn?
Macramé yarn is any type of cord or twine that is made from synthetic fibers including nylon, polyester, rayon, acrylic and more.
The fibers are usually braided together in a series of knots or loops which creates an interesting pattern when finished.
It's also available in a wide range of colors so you can choose the perfect shade for your project.
Macramé is considered a form of macramé crochet, which means that the knots used to create the piece are joined together using a hook.
It's a great way to create intricate patterns and designs with minimal effort.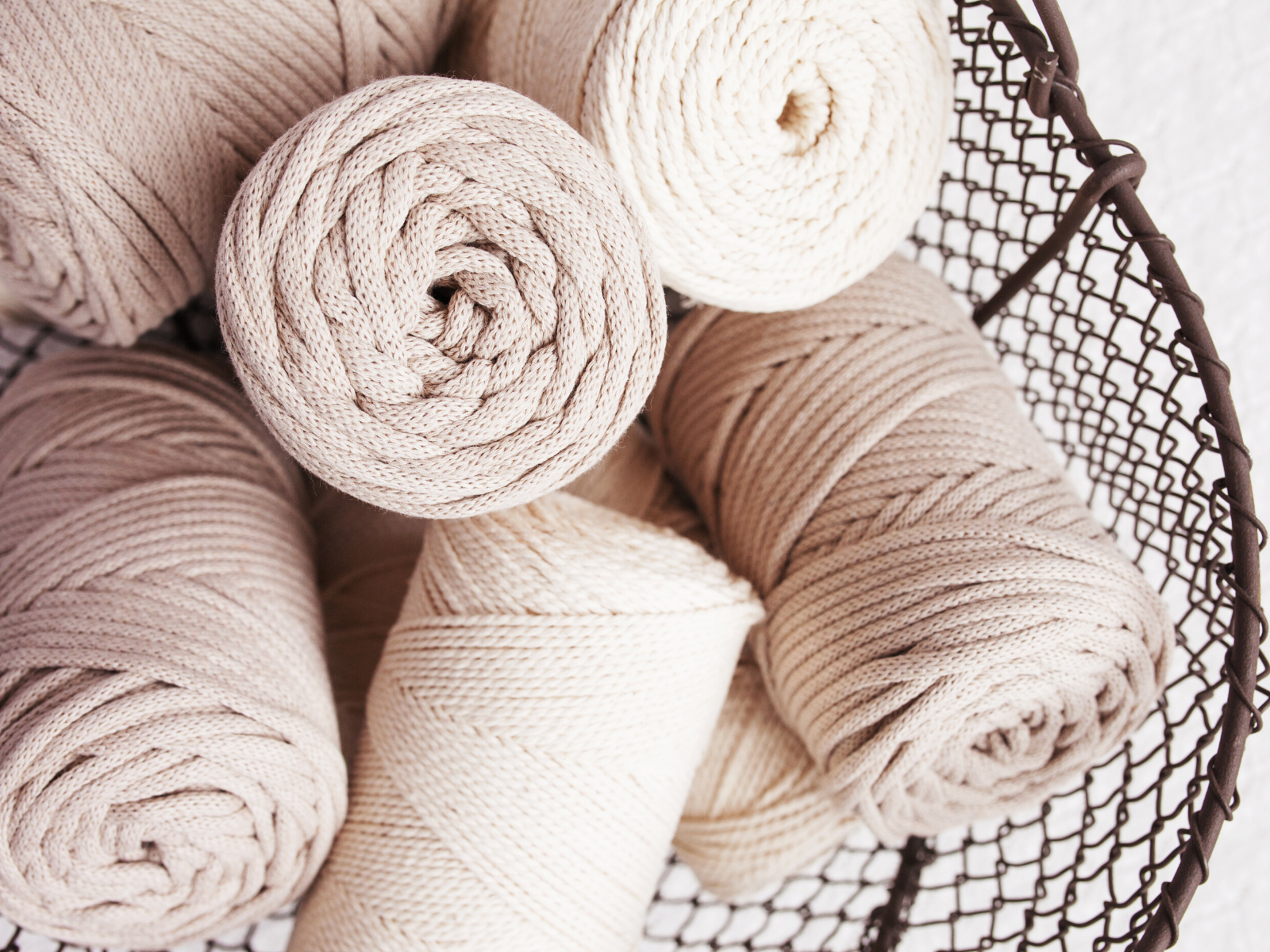 Types of Macramé Yarn
Macramé yarn comes in a variety of sizes, textures and colors.
The types of yarn you choose will depend on the macrame project you're working on.
Cotton yarn or cotton rope is a popular choice for macramé because it's strong and durable.
You can also find yarn made from other natural fibers, like recycled cotton, hemp and sisal.
Other materials like the synthetic fibers of nylon, rayon, and polyester, are also commonly used because they're lightweight, easy to manipulate and cost-effective.
The size cord you should use will depend on the type of project and the amount of detail you want to create.
Thicker cords are best suited for larger projects, such as wall hangings, while thinner yarns work better for smaller items like jewelry or paperweights.
Macrame string can also be found in different weights, from light to heavy-duty; a single strand of yarn can also be used for simpler macrame projects.
Macrame cord is also available in a range of textures, such as ribbed, smooth and metallic.
Macrame rope is also available, which is a thicker type of yarn that can be used to create larger and heavier pieces such as plant holders.
There are also plenty of colorful and patterned yarns available that can add a unique touch to any project.
The best places to find macramé yarn are craft stores, online websites, and hobby shops.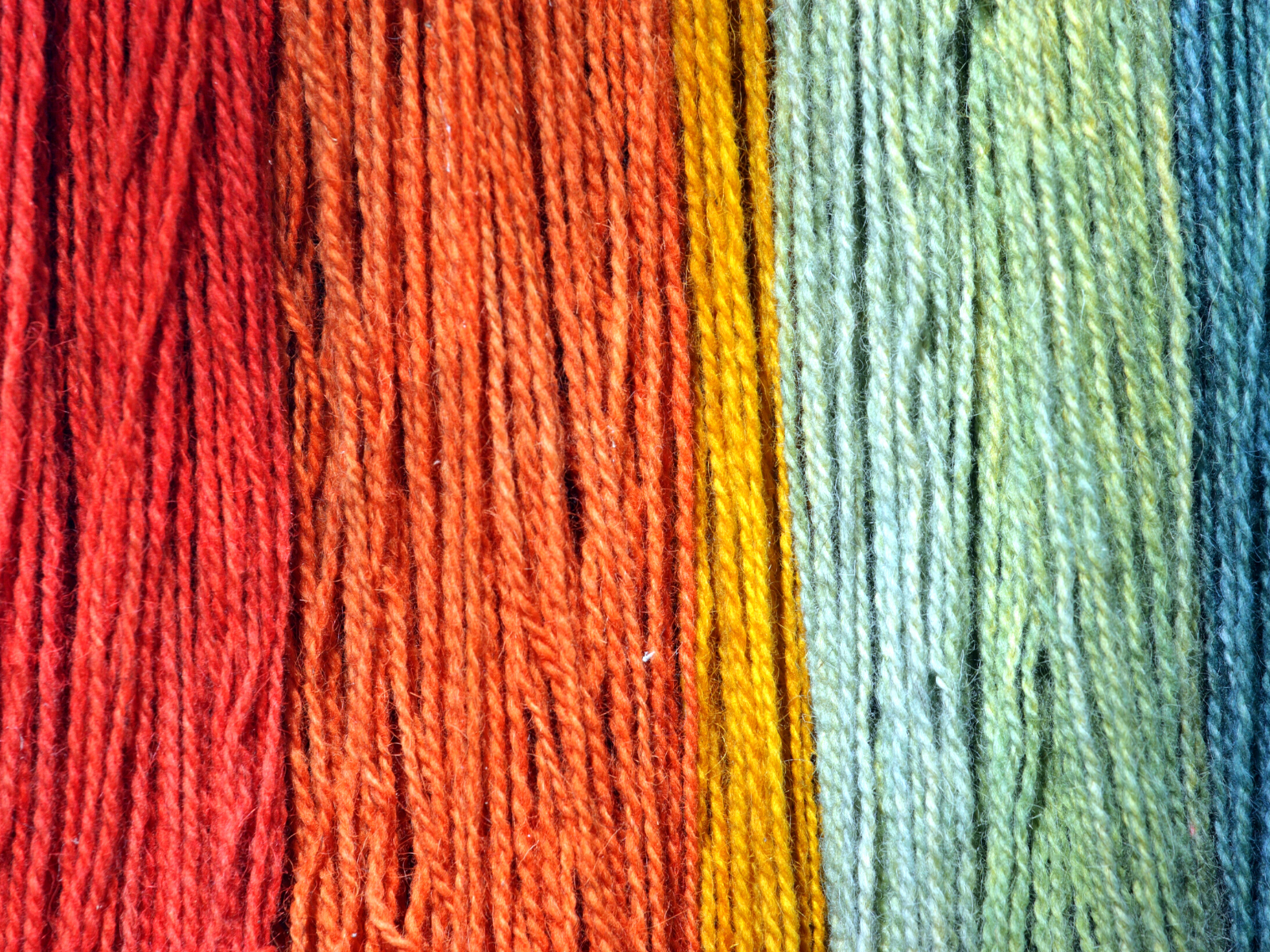 Learning Macramé
Learning macramé is relatively easy and can be done in a short amount of time.
There are many resources available, such as books, tutorials, and online classes that can help you get started.
Once you've mastered the basic knots, you can move on to more advanced techniques such as various stitches and patterns.
This will allow you to create unique pieces that are truly one-of-a-kind.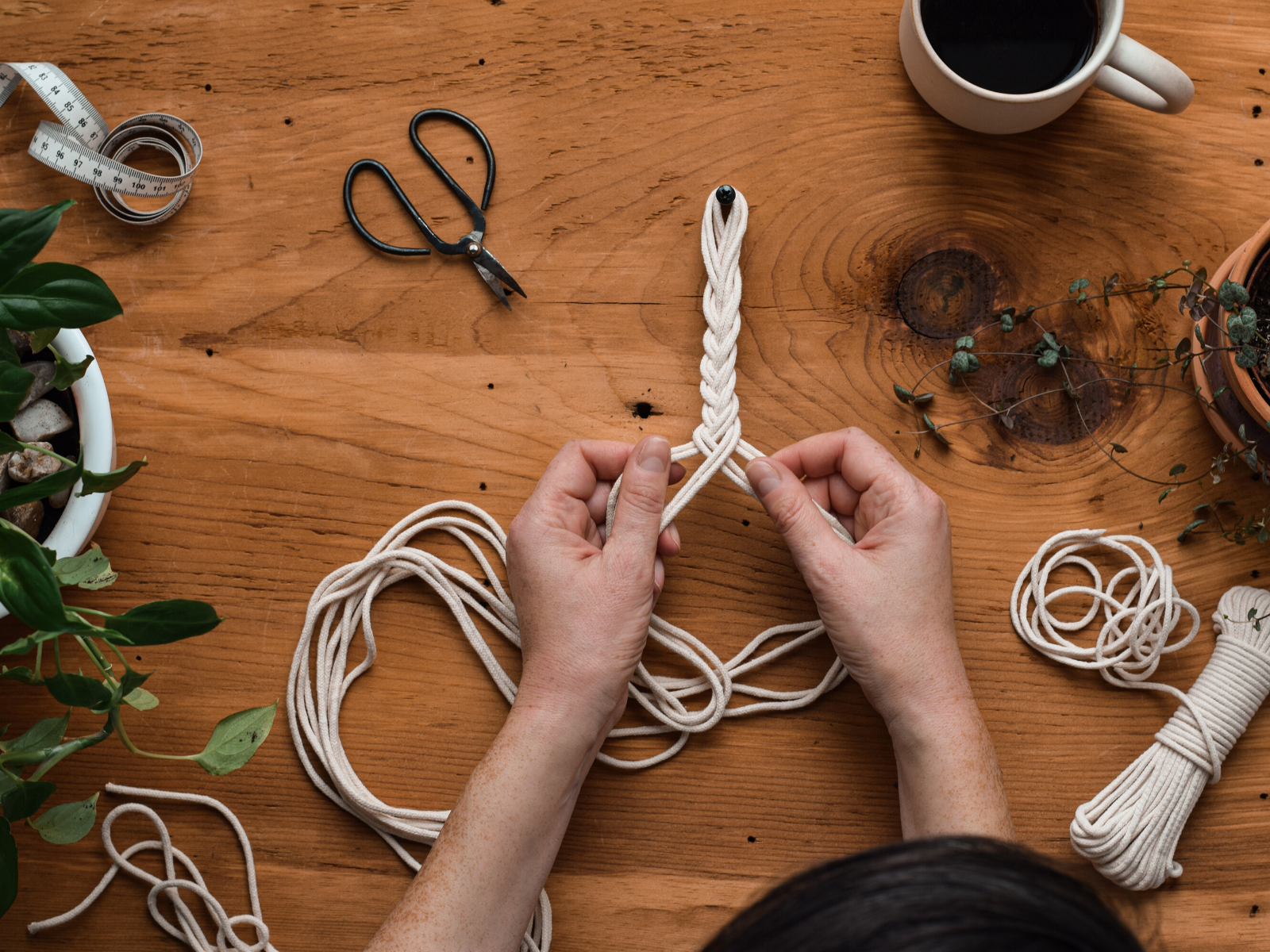 Working with Macramé Yarn
Working with macramé yarn is easier than you might think!
All you need is some basic tools, such as sharp scissors, a measuring tape, needles (or crochet hooks), and bead stringers if you're working with beads or gemstones.
Beginners should start off by practicing some simple knotting techniques such as the square knot or lark's head knot before moving on to more complex patterns like the eight-strand spiral or diamond weave.
Once you've mastered some basic techniques then you'll be ready to tackle larger projects, like a wall hanging or plant hangers.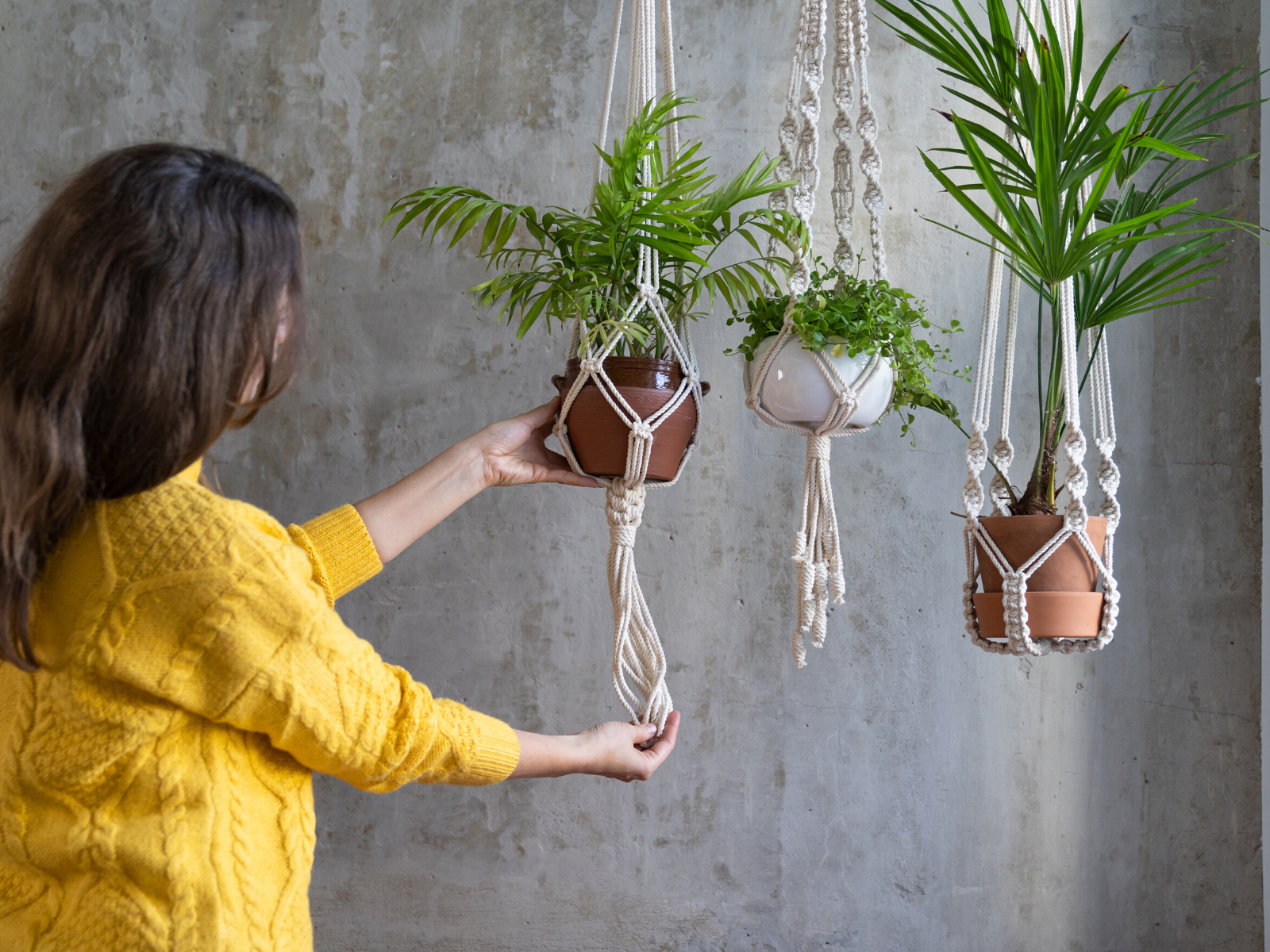 Macramé yarn is great for creating a variety of projects that can be used to add a unique touch to your home.
The possibilities are endless when it comes to creating projects with macramé yarn!
From wall hangings and planters to jewelry, garland, and clothing pieces - there really isn't anything you can't make using this versatile material!
You can also use it for smaller decorative items like coasters, keychains or bookmarks too!
Plus, if you're feeling adventurous then why not try making something completely unique, like a dream catcher made entirely out of macramé yarn!
Why not try making a jewelry holder or wind chime to hang in your garden?
Or maybe even a colorful mobile or display shelf for the wall?
Macramé yarn is not only fun, but also incredibly versatile - so get creative and let your imagination run wild!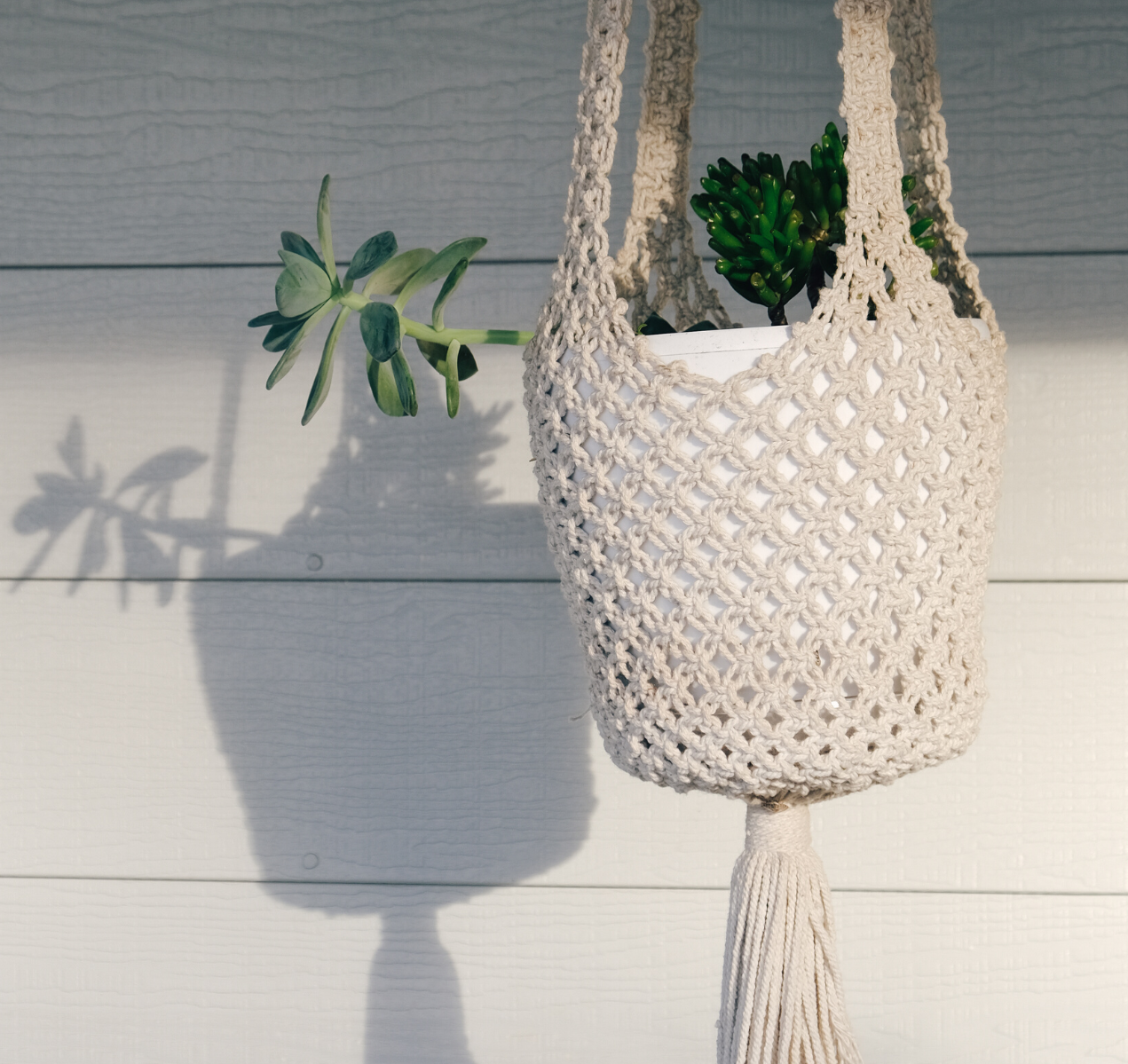 Tips for Working with Macramé Yarn
Macramé is an easy craft to master and it's also a great way to get creative and express your individual style.
Here are a few tips to help you get the most out of your macramé yarn:
Invest in a quality pair of scissors.
Macramé yarn can be hard on scissors, so it's important to purchase a pair that is specifically designed for this type of material.
Start with simple projects.
If you're a beginner, it's best to start with smaller projects such as keychains or plant holders before tackling more complex designs.
Macramé can be a slow process, so take your time and enjoy the journey!
Experiment with different colors, textures and patterns to create something completely unique.
Don't be afraid to make mistakes.
Macramé is all about embracing the imperfections and learning through trial and error.
So go ahead and make mistakes - you'll only get better with practice!
Macramé Madness
Macramé has gained tremendous popularity in the past few years, as it provides both affordability and user-friendliness.
Macramé yarn is an easy and enjoyable craft project to take on if you're looking to express your own unique style.
It's available in a wide range of colors so you can mix-and-match shades for your projects or find something that matches your existing décor perfectly.
Whether you're just getting started or want to challenge yourself by creating something truly unique--there really isn't anything you can't make using this versatile material!
With the right materials and resources, you can create a range of beautiful items, such as rugs, wall hangings, potholders, and jewelry.
From ancient times to modern day, macramé has been used to create stunning, intricate pieces of art.
Get creative and let your imagination run wild – it's time to experience some serious Macramé Madness!
Now that you know what macramé yarn is and how to use it, it's time to get started!
Gather your macrame supplies and let the crafting begin!
So, are you ready to give it a try?
We're sure you'll love it--happy crafting!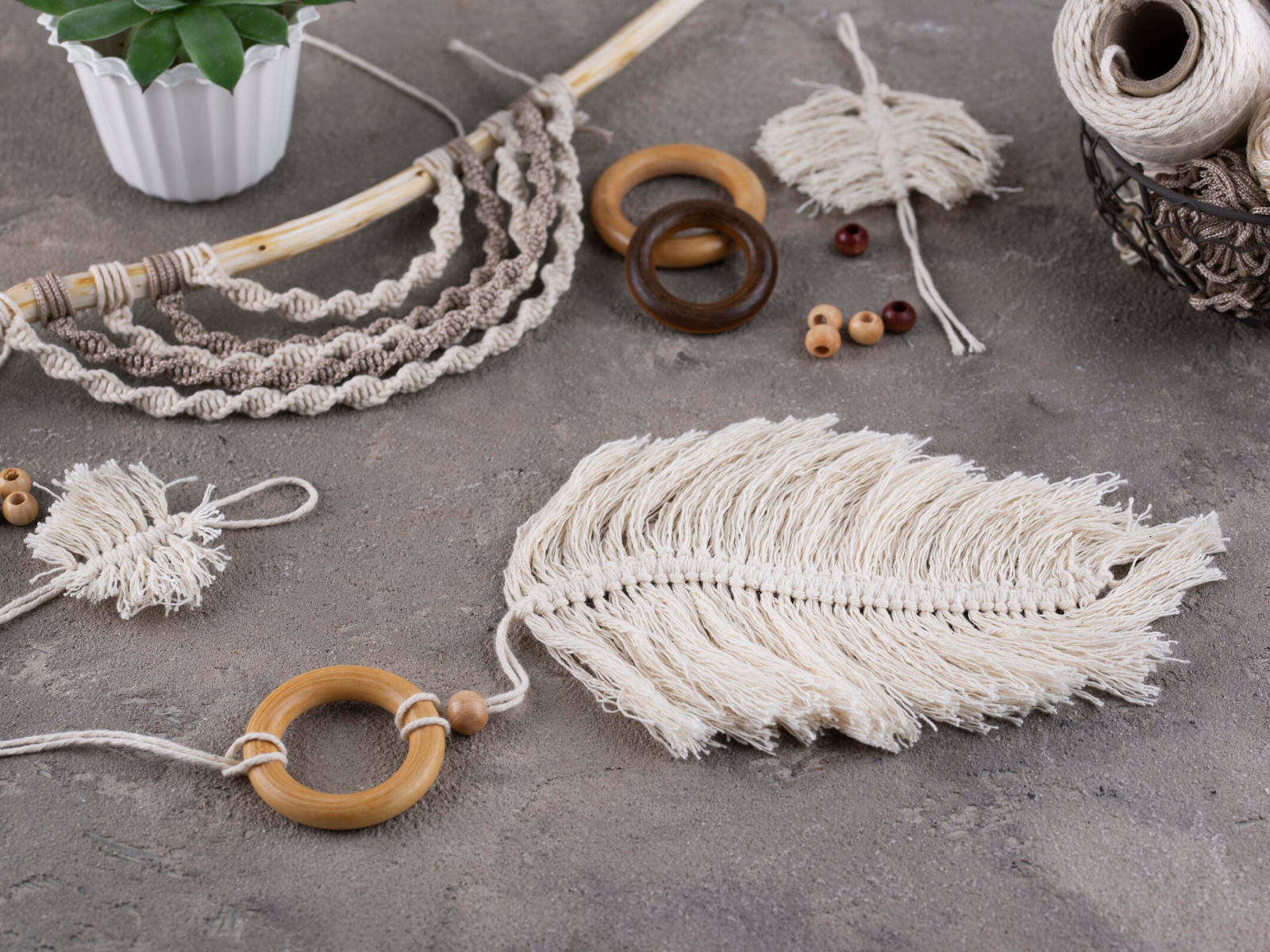 Looking for more help choosing the perfect macrame cord? Check out Bochiknot Macrame's video!
Want even more content about creativity and art?
Be sure to check out all of our creative chronicles!
Interested in some yarn projects?
Check out some of our other articles: