In the world of art, there are many mediums that can be used to create a masterpiece.
But what about the simplest of art? What about the humble dot?
At first glance, dot art may seem simplistic or even childish.
Don't be fooled; there is a reason why this type of art has been around for centuries.
Believe it or not, creating art with dots can be incredibly therapeutic, and it's a great way to get started in the world of art if you're feeling intimidated by more traditional mediums.
When done well, dot art can be beautiful, thoughtful, and even hypnotic.
Plus, it's a great way to relax and de-stress.
If you're looking for a new creative outlet, keep reading to learn how to create your own dot art.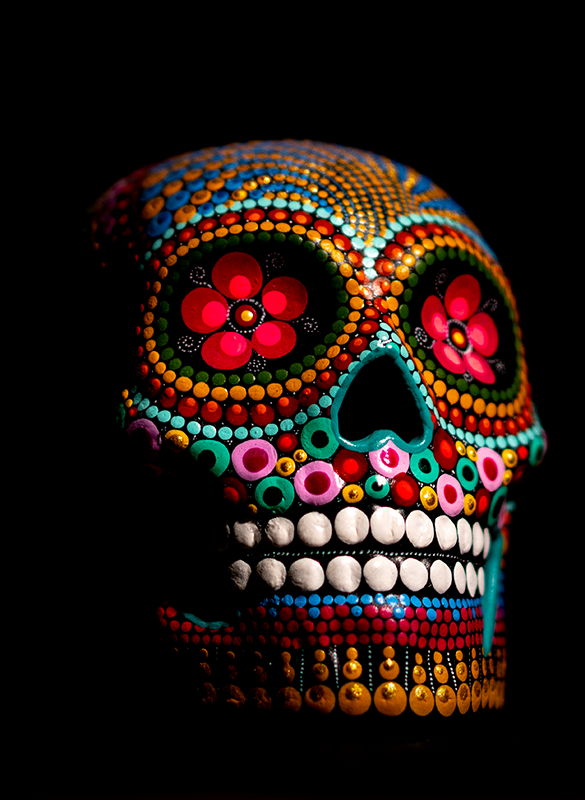 The History of Dot Art
Dot art is an artistic technique that relies on dots to create an image.
Dot art has a variety of forms and is also known as stippling, pointillism, or puncture painting.
It is an artistic technique that relies on dots to create an image.
This type of art has been used by cultures all over the world dating back to ancient times.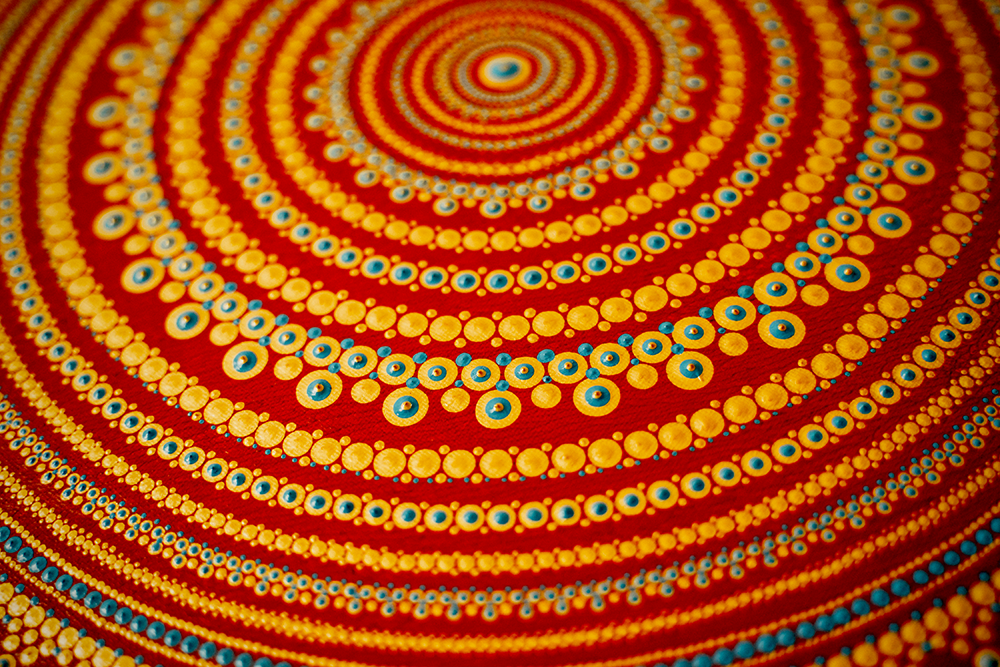 Dot Art in Australia
Dot paintings are a form of Aboriginal art that is associated with the desert regions of Australia.
The paintings often depict animals, people, and stories, and these paintings are created using dots of various colors.
The Aboriginal people would use natural materials to create their paints.
To create the dots, they would use things like sticks, shells, and leaves.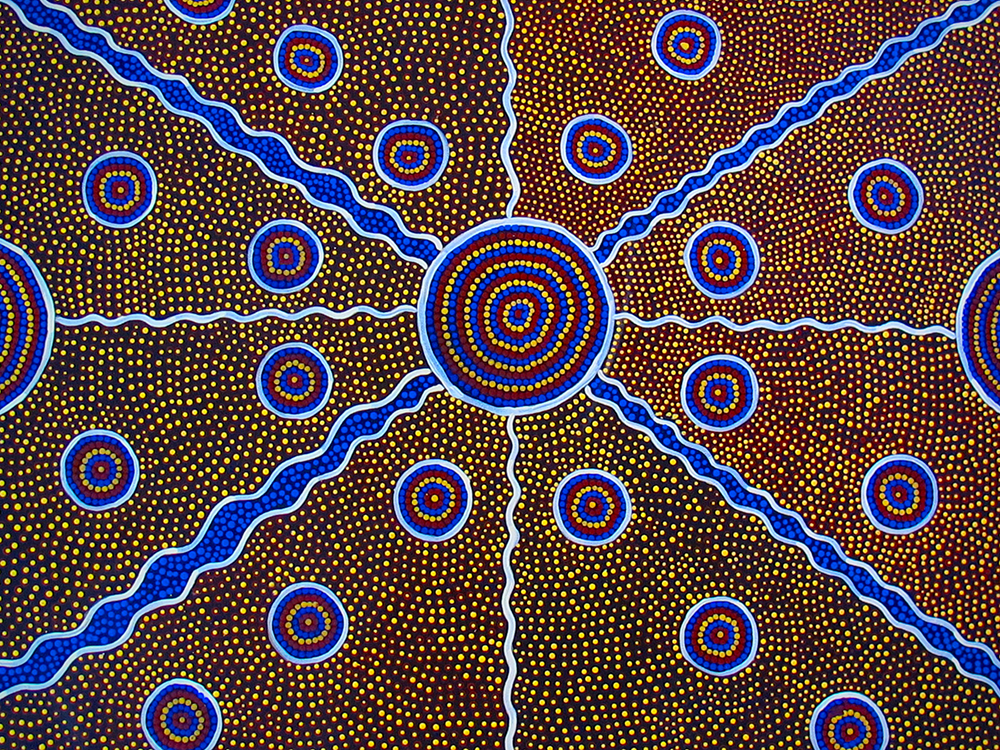 Dot Art in Europe
Dot art was also popular in Europe during the 19th century.
One famous artist who used this technique was Georges Seurat.
Seurat was a French painter who developed the painting technique known as pointillism.
Pointillism is a type of painting that involves using small dots of color to create an image.
Seurat's most famous painting is "A Sunday Afternoon on the Island of La Grande Jatte," which was completed in 1886.
This painting is a great example of how dot art can be used to create a beautiful and detailed image.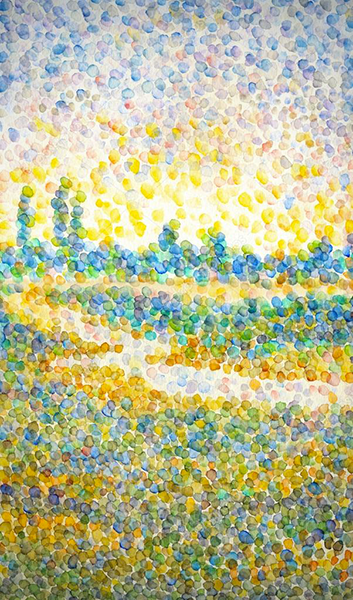 Dot Art in Literature
There are plenty of examples of dot artwork out in the world, but dot art is also featured in literature.
The Dot by Peter H. Reynolds shares a powerful message of self-confidence in your creative abilities.
This story features a young girl named Vashti who is struggling with her self-confidence.
After a discouraging experience in art class, Vashti is convinced that she can't draw.
However, her teacher encourages her to make her mark, and Vashti learns to express herself through art.
The Dot is a short, but powerful book about the importance of self-confidence and creativity.
Reynolds' illustrations are simple, yet beautiful, and the story itself is touching and relatable.
It's easy to see why this book has become a favorite among artists of all skill levels.
For anyone who has ever doubted their ability to create something beautiful, The Dot is a must-read.
Reynolds' message is simple, but profound: "Everyone is an artist."
This book is sure to inspire readers of all ages to pick up a pencil or other art media and give it a try.
They may just surprise themselves with what they're capable of creating.
How to Create Dot Art
It doesn't have to be difficult to create your own masterpieces.
The great thing about this type of art is that you don't need any fancy supplies—just your favorite medium and some paper.
You can use pencils, pens, markers, crayons, colored pencils, paint, and more!
If you're not feeling confident in your ability to create a perfect dot, dot markers have you covered!
These markers have a rounded tip that makes it easy to create evenly-sized dots.
They're perfect for beginners, or anyone who wants to create hassle-free dot art.
Remember, there's no limit to what you can create.
Let your imagination run wild, and see what you can come up with.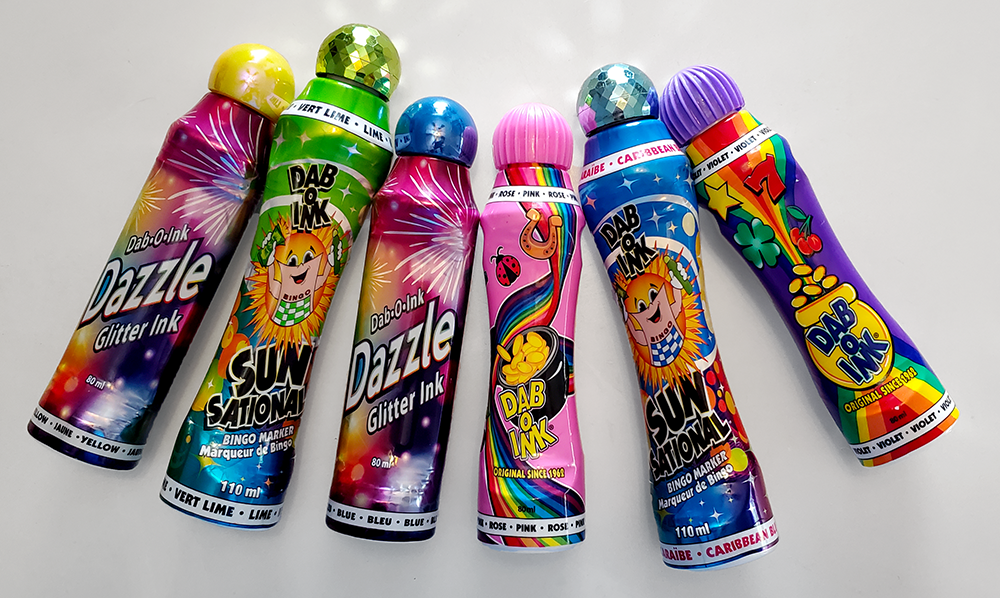 Getting Started
Once you have your materials ready, you're ready to start.
You can create dots of all sizes and colors.
You can use a stencil/pattern or create them free-handed.
You can make them close together or far apart.
You can make patterns or create random dots.
It's up to you!
You can try to recreate an image using dots, try pointillism, or go incredibly simple.
The possibilities are endless, so have fun and experiment.
Remember, there are no rules in art.
The most important thing is that you enjoy the process and are proud of your creation when you're finished.
Find what works best for you and enjoy the creation process.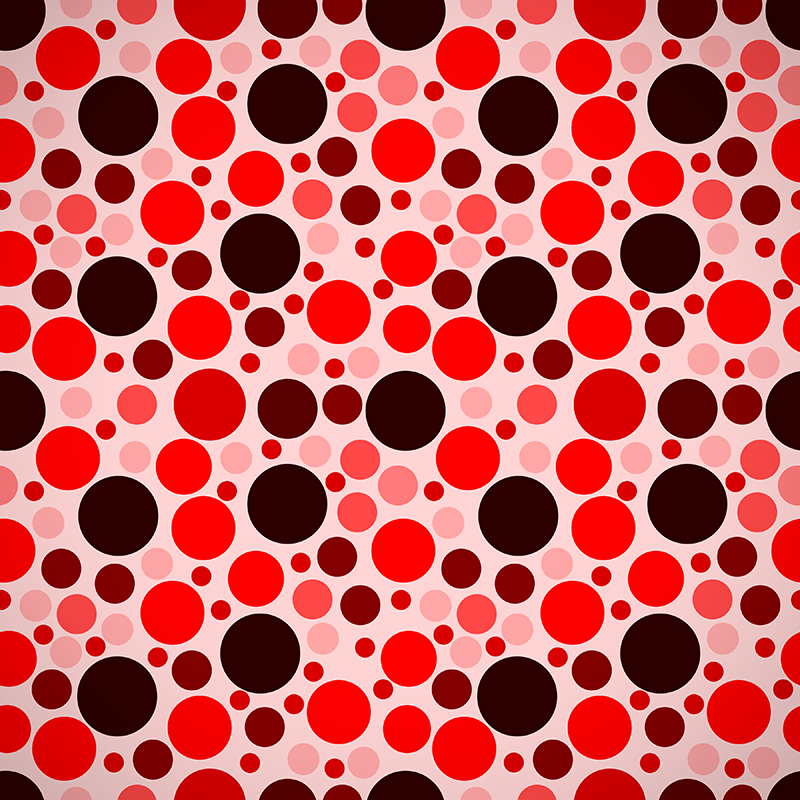 Dot Art Ideas
Creating dot art projects is easy, and there are so many ways to enjoy creating dot arts and crafts.
Whether you plan to create a little dot art yourself or with children, it's a fun way to let your creativity loose.
Kids love dot art; plus, it helps develop their fine motor skills.
Not to mention, it's a great way to spend some quality time together.
There's no need to search the internet; here are a few ideas to get you started:
-Create a landscape using different colors of dots to represent different parts of the scenery
-Use dot stickers to make a pattern on paper
-Color in a coloring book using dot markers instead of lines or solid colors
-Use q-tips to create a dot painting
-Create a symmetrical design by making dots in a row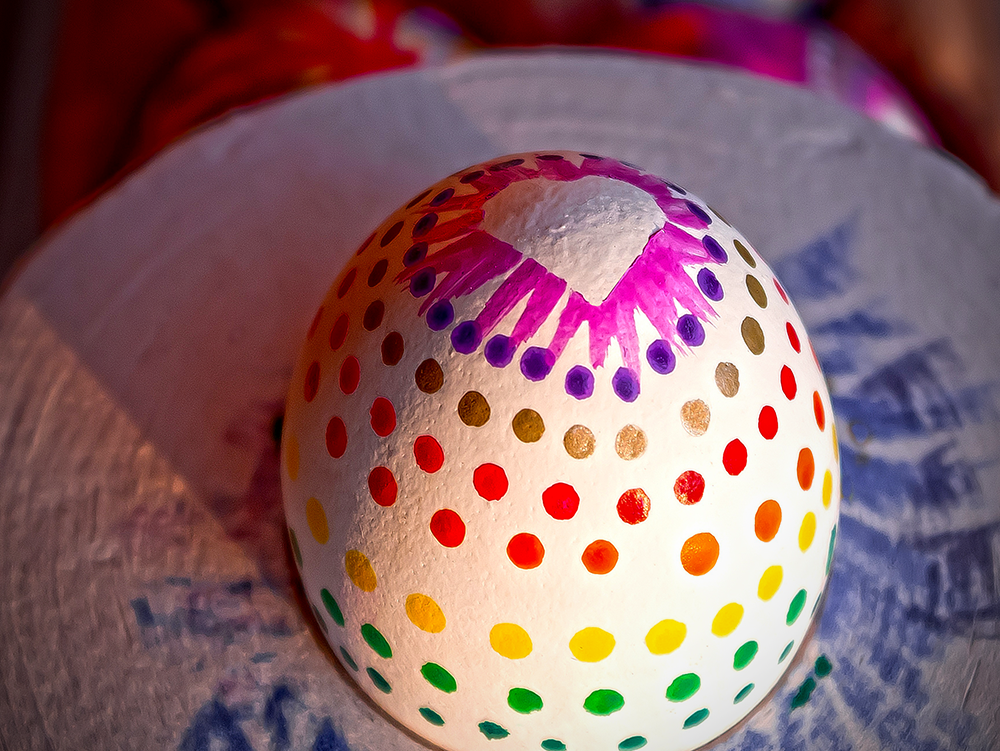 Dot Art Projects
There are lots of ways to explore dot art; whether you want to create dot art rocks, a simple dot art picture, dotted paintings, or more complex patterns and designs, you can have a blast!
Here are some project ideas for those who want to create their own dot art.
These projects can be as simple or complex as you want; the sky's the limit!
-Make a dot mandala
-Dot art rocks
-Create a dot-to-dot image
-Design your own stained glass window dots
-Make coasters using dots made with sharpies markers
-Use puffy paint to make 3D dots on a piece of paper or fabric
-Make a bookmark by dotting around a piece of cardstock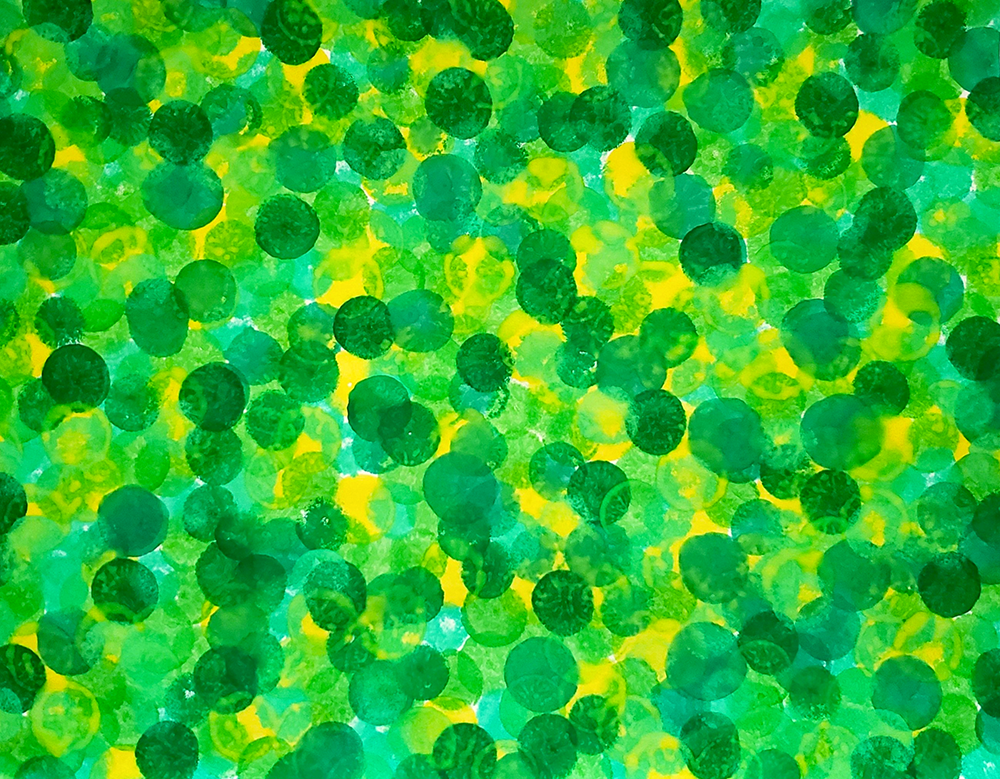 Creating Your Own Dot Art
Dot art is a simple yet therapeutic way to create beautiful works of art.
Whether you're a seasoned artist or someone who has never picked up a paintbrush or coloring tool before, we hope this article has inspired you to give dot art a try.
All you need is some paper, a pen, marker, colored pencils, paint, or other coloring media, and possibly something to use a stencil.
Once you have those supplies gathered, fill in your paper or canvas with dots!
This type of painting is not only easy and enjoyable but also deeply calming and meditative.
In a world that is often chaotic and overwhelming, dots can provide a moment of stillness and peace.
So, grab your art supplies and start exploring the power of the dot!
Use your imagination and have fun experimenting; there are no rules when it comes to art, so let your creativity run wild!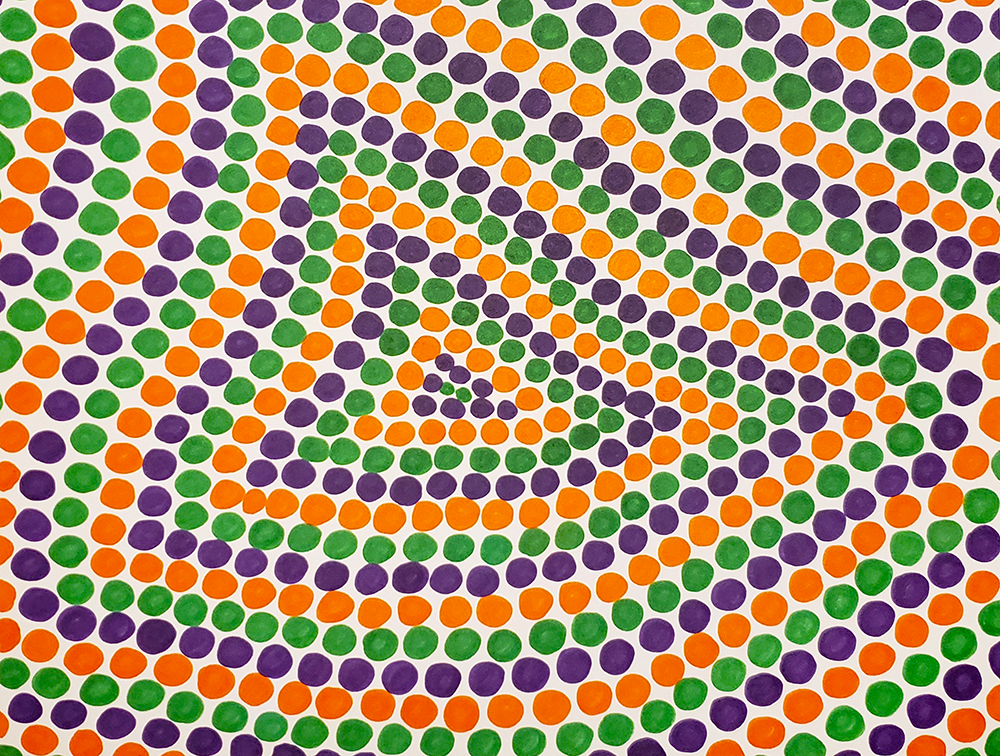 Looking for a video guide for creating dot art? Check out Jyoshita Ghate's video!
If you want a tutorial for dot painting, you should check out Rock Painting 101's video!
Just getting started?
Check out the must-have art supplies any artist should have as well as our guides on types of paint and types of pencils, and if you want to learn more about this type of art, check out our article on abstract art?
If you want to learn more about art supplies, head over to our guides on must-have art supplies, types of paint, types of pencils, and Colored Pencils 101.
If you need some new supplies to create dot art, check out some of our other awesome articles!