Ready to up your artistic game and struggling for inspirations and ideas?
Let us light the way!
We're here to talk all about fabric - that beautiful material that can bring any project to life.
As you embark on your next arts and crafts adventure, one of the most important decisions you'll make is choosing the right fabric for your project.
With an endless variety of colors, textures, and materials, this choice can feel overwhelming.
With our guide, you'll get expert advice on selecting colors, textures, one-of-a kind pieces – everything you need to create a showstopper of a piece next time around.
So, get fired up for some serious fabric frenzy with your next sewing project--you won't want to miss it!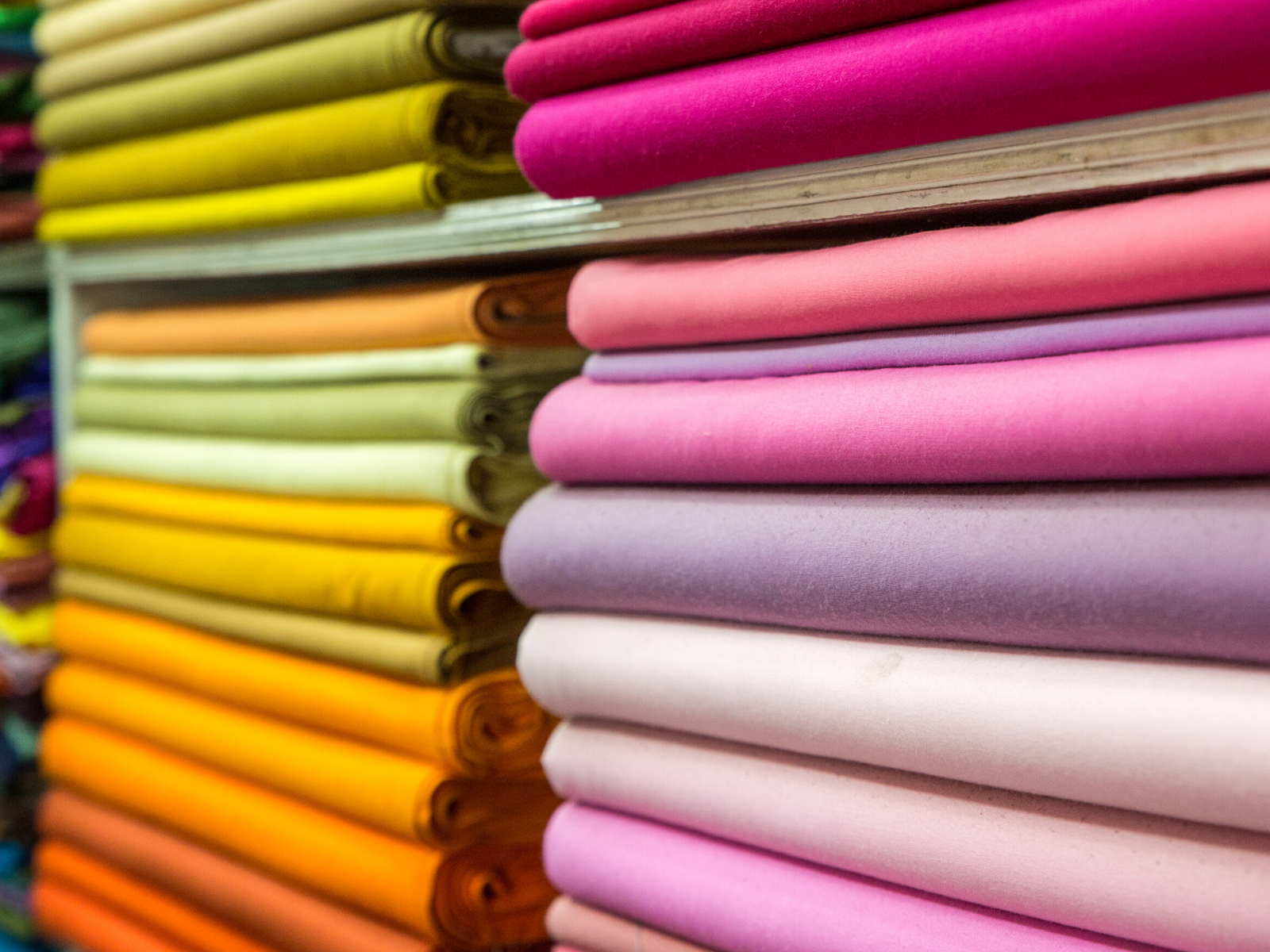 Types of Fabrics
When it comes to choosing fabric, there are many types of fabrics to consider.
If you want to get into garment sewing, you'll want a different fabric than if you're making a quilt.
From traditional fabrics like silk and cotton, to synthetic materials such as polyester and vinyl, the choices are seemingly endless.
When getting ready to start a project, it's time to do some fabric research.
Some popular fabric types include natural fabrics like cotton, linen, silk, and wool, and synthetics. Each type has its own unique properties that make it suitable for specific projects.
A lightweight fabric like cotton lawn can be used for making delicate blouses, dresses, and lingerie.
Quilting cotton is a thicker, sturdier cotton that's great for quilting and crafting.
Linen is breathable and dries quickly, making it perfect for summer clothing, tablecloths, and curtains.
Silk is luxurious, smooth, and lightweight, which makes it a great choice for lingerie and sleepwear.
Synthetic fabrics, such as polyester or nylon, are known for their versatility, wear-resistance, and low cost.
They are often used for swimwear, activewear, or outdoor crafts.
Woven fabric, or knit fabric, is another important factor to consider when selecting the perfect fabric.
As such, woven fabrics are known for their strength, stability and crisp look.
Lightweight fabrics, such as cotton and linen, are usually woven.
Heavy-weight fabric, on the other hand, such as wool and denim, are usually knit.
Other types of fabric include organic fabrics, such as hemp and bamboo, eco-friendly options, like recycled fabrics, animal materials, like leather or fur, and specialty fabric, like lace, felt, or vinyl.
No matter which type of fabric you choose, there are endless possibilities when it comes to creating beautiful pieces.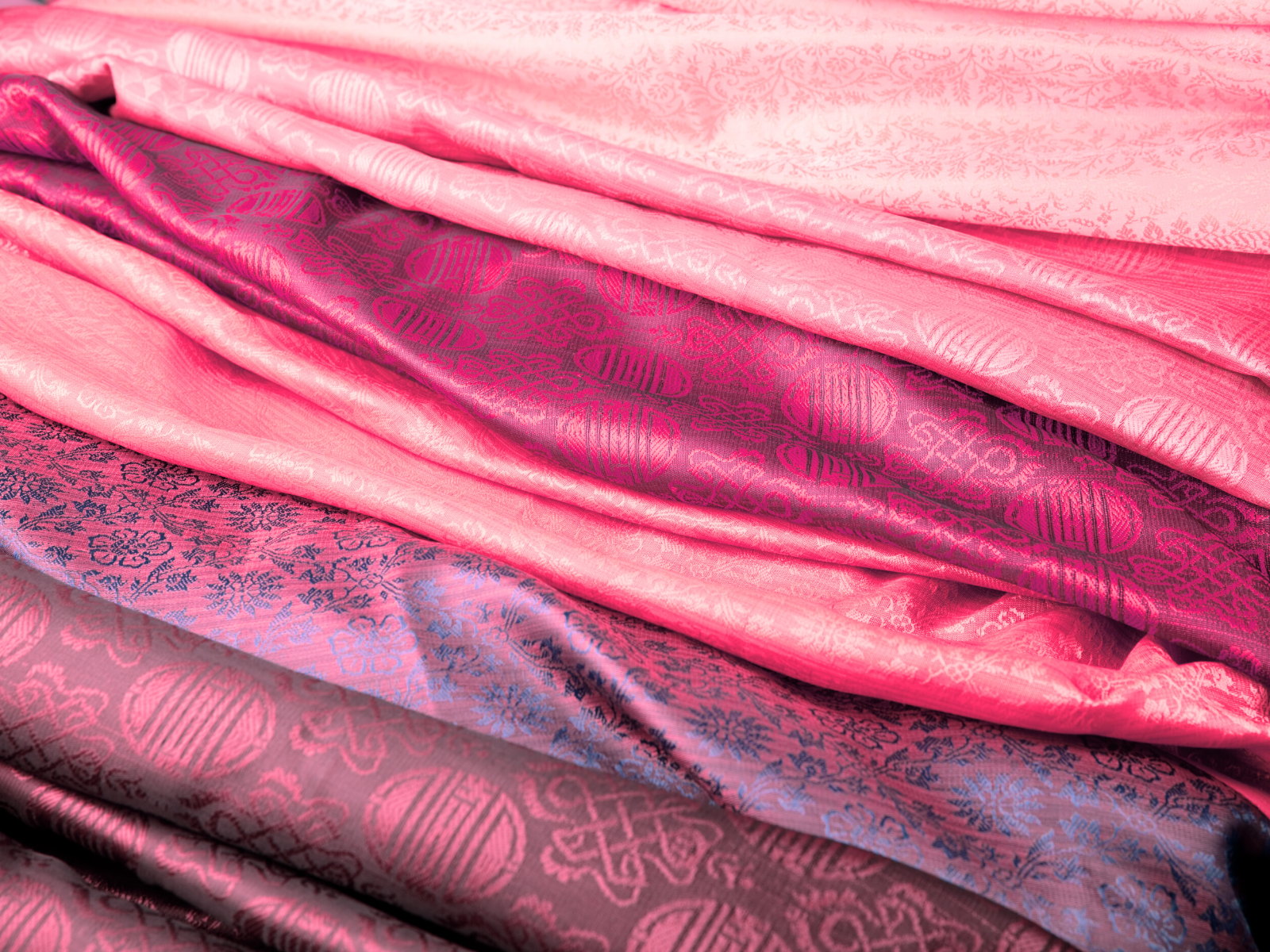 Colors Schemes
Once you've identified a fabric type, it's time to think about color for your project.
Color is important because it sets the mood for the entire piece.
Do you want a bright, cheery piece or a calming, serene one?
Do you want to make a statement with bold colors or something more subtle?
Selecting the color and pattern of your fabric can be an exciting process, as it allows your creativity to shine.
Consider the aesthetics of your project and the environment where it will be displayed or used.
Keep in mind that colors may appear differently under different lighting conditions, so it's a good idea to view fashion fabric samples in the space where the finished project will be situated.
Don't be afraid to mix and match patterns – bold contrasts and complementary colors can make your project pop.
However, if you're unsure, you can never go wrong with classic patterns,like stripes, plaid, or florals.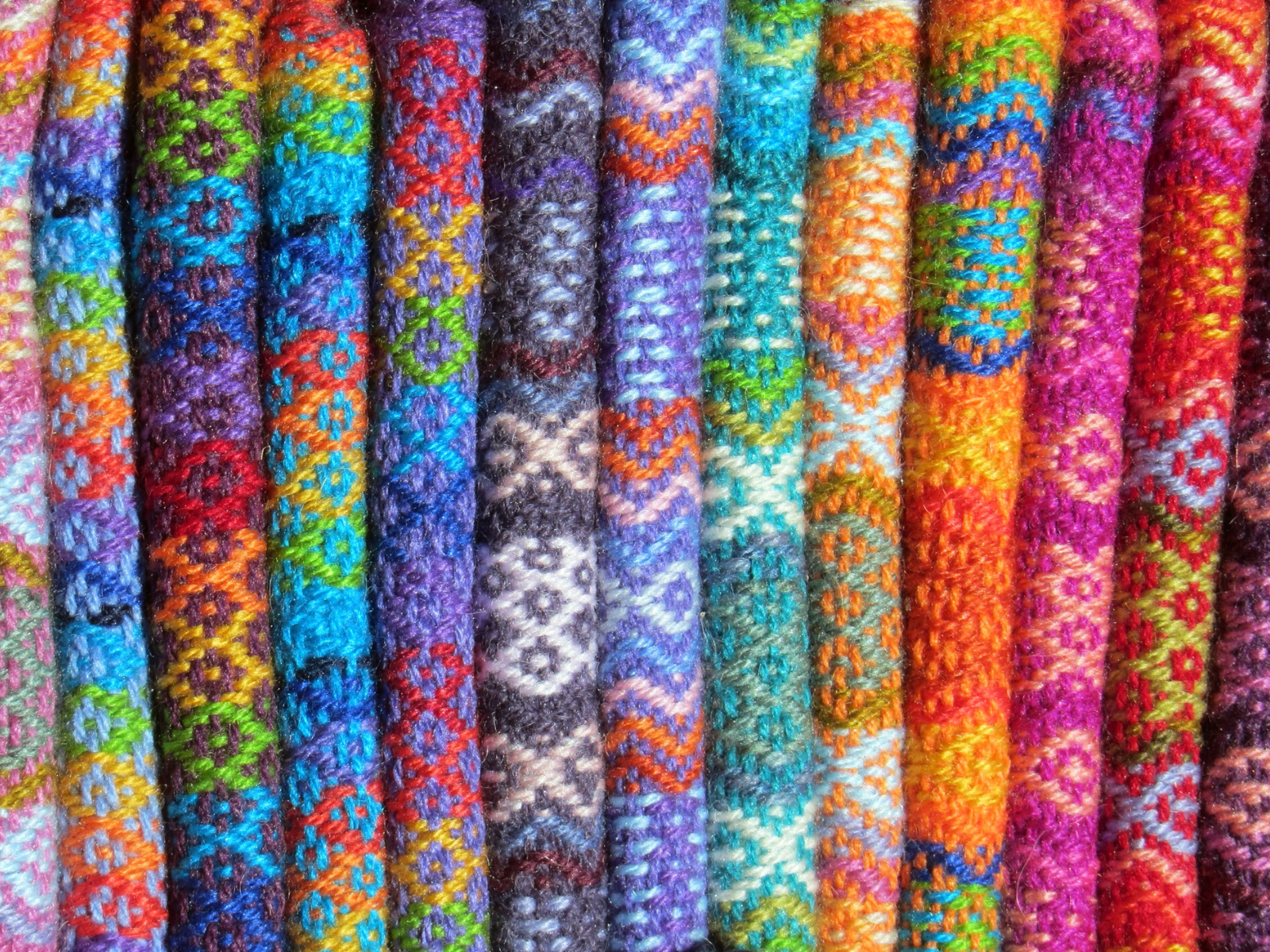 Textures
Once you decide on your color palette, think about textures and patterns.
Do you want to incorporate a patterned fabric or keep it simple with a solid color?
Do you want to mix and match different fabric textures or keep it uniform throughout the piece?
Consider the fabric's weight, drape, and texture to get the look and feel you desire.
Fabric weight refers to the thickness of the fabric and is often measured in ounces or grams per linear yard or meter.
Lighter fabrics (such as chiffon or georgette) work well for summer clothing, while heavier fabrics (such as canvas or denim) are ideal for durable projects like tote bags or upholstery.
The drape of a fabric refers to how it falls or flows when it's hanging.
A higher drape fabric (like silk) will flow more smoothly, while a lower drape fabric (like canvas) will hold its shape better.
Consider the desired effect, and choose a fabric with appropriate drape accordingly.
Texture is another important factor to consider, especially for craft projects where the fabric will be touched directly.
Think of how you want the finished product to feel and whether a smooth or textured surface will be more suitable.
Texture adds interest to the project and can help draw attention.
The possibilities are endless, and with some experimentation and creativity, you can create something truly unique.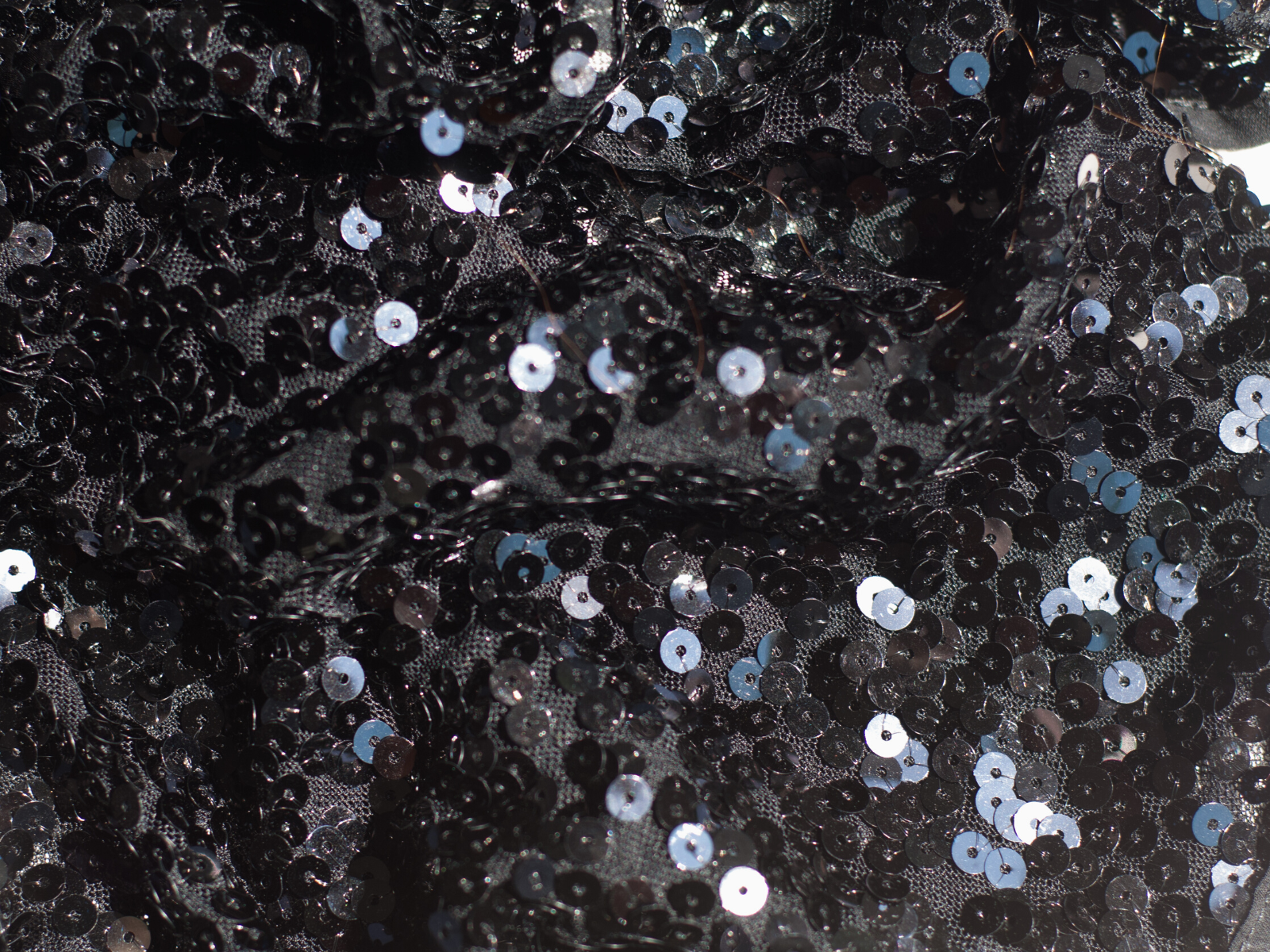 Identifying Your Project
Take a moment to understand your specific needs and identify what type of fabric will work best for your project
Consider factors such as durability, flexibility, and washability.
An attractive and delicate fabric might work for a wall hanging, but may not be suitable for everyday use or wear.
If you're making a quilt, opt for lightweight cotton fabrics that are easy to work with and comfortable to sleep on.
If you're making a bag or accessory, consider sturdy fabrics that won't easily rip or fray.
And if you're making clothes, consider the fabric's breathability and wrinkle-resistance.
The same goes for any upholstery or home décor projects.
You also need to determine how much fabric you'll need, and make sure to purchase a little extra to account for mistakes or pattern changes.
By taking the time to understand your project, you'll be able to choose the right fabric and make sure your creation is a success.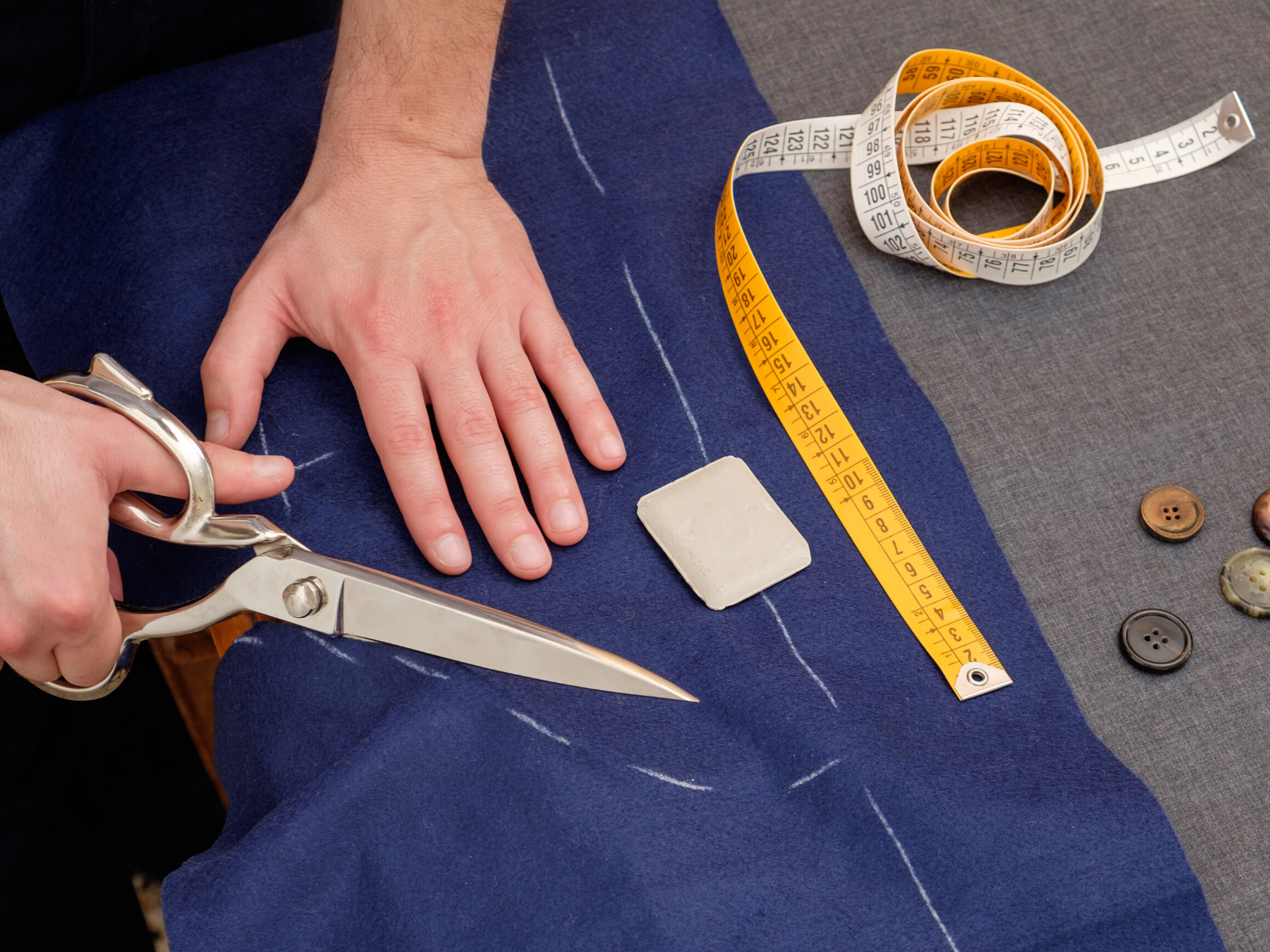 Visit Your Local Fabric Store
Once you have a good idea of what type of fabric you need for your project, it's time to make a trip to your local fabric store.
When fabric shopping, such stores will have an abundance of textiles and materials to choose from.
Explore the store, touch fabrics, inspect them closely, and ask questions.
It's also a great idea to bring along sketches or photos of your project for reference.
The store staff can help you find the perfect fabric for your needs, give you tips on how to work with the material, and provide expert advice.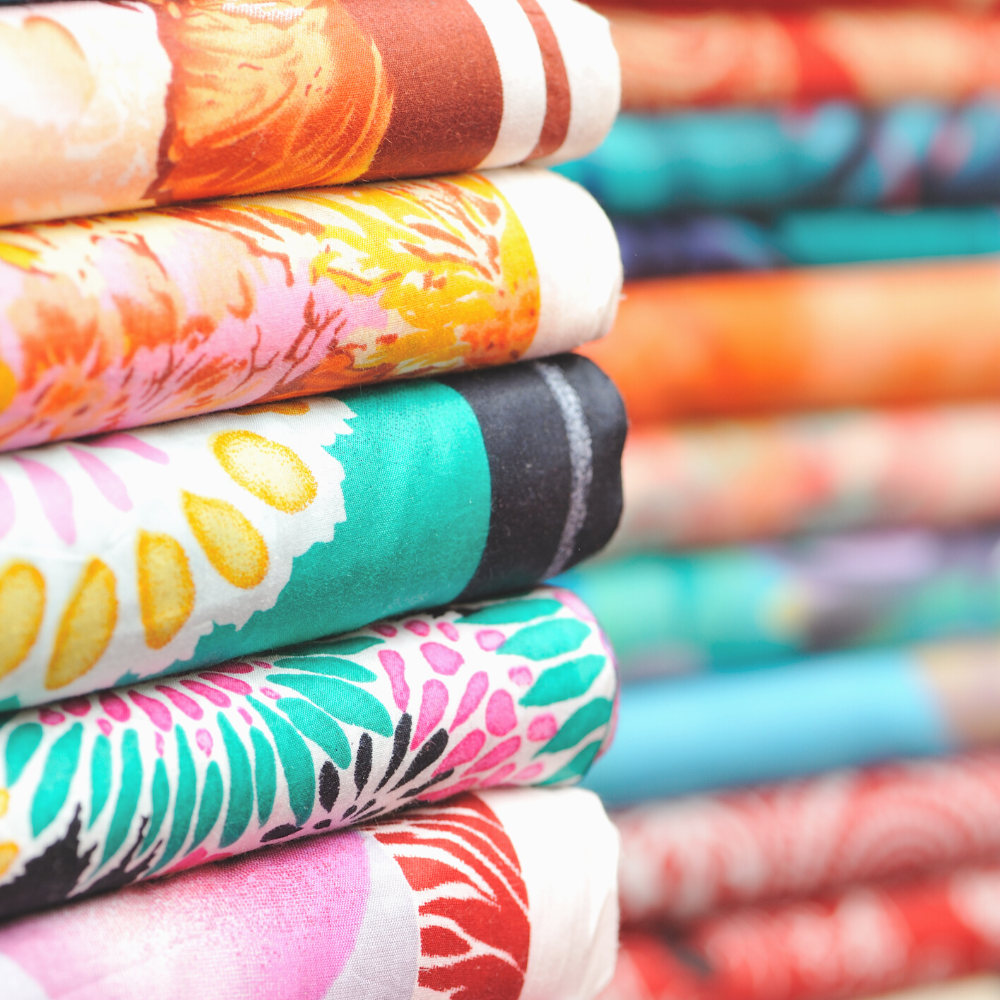 Test Before You Invest
Before buying large quantities of fabric, consider getting samples or purchasing a small amount to conduct a test run.
This allows you to assess the suitability of the fabric for your project and can help identify any problems before you commit too much time and money.
You can also use swatches to get an idea of how the fabric will look with your chosen colors and patterns.
When making a purchase, don't forget to check the fabric care instructions and to keep your receipt in case there are any issues.
Once you bring home all the necessary materials, it's time to get creative.
Let the fabric frenzy begin!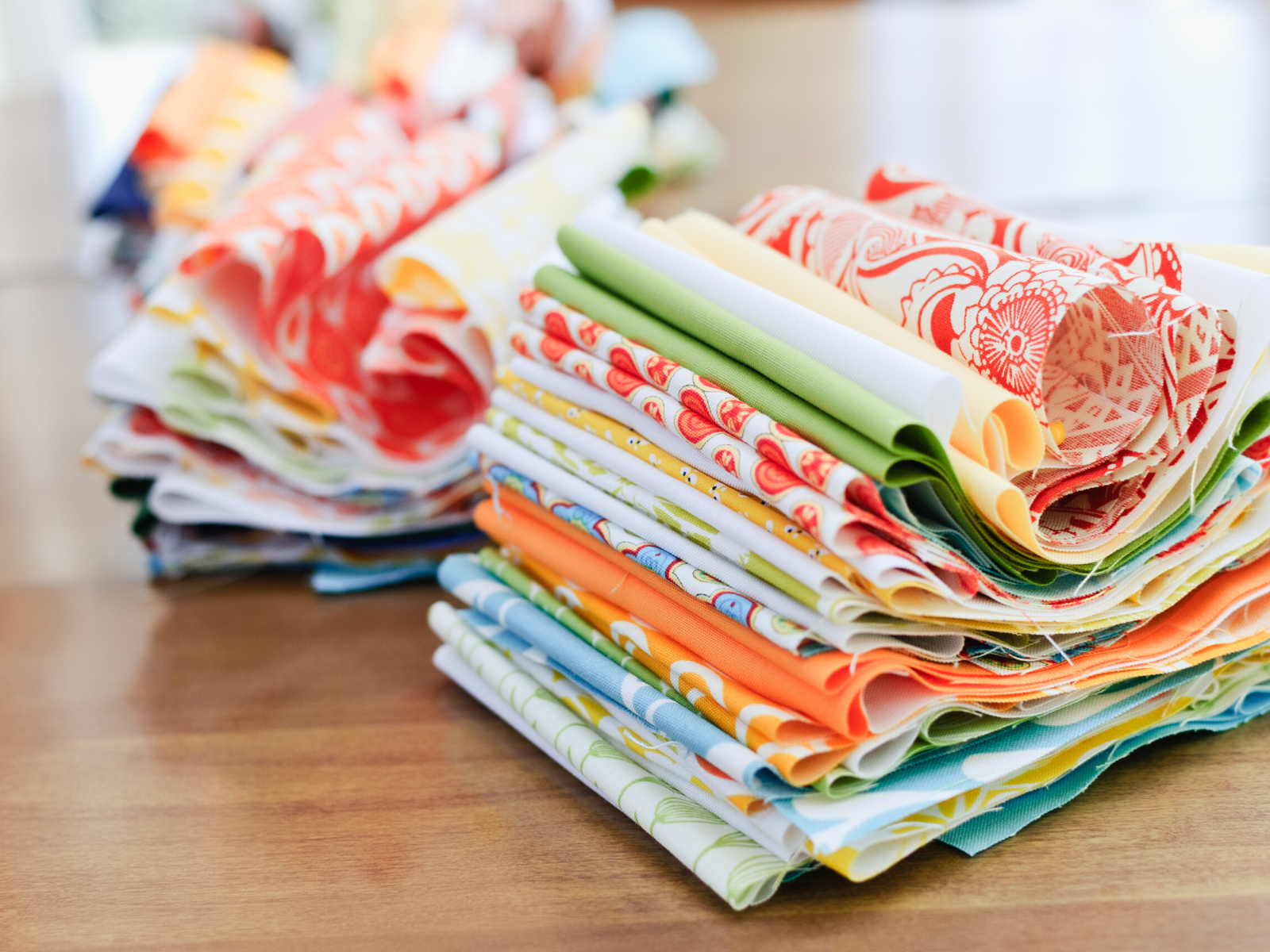 Finding Inspiration
When all is said and done, finding your inspiration is key to completing a successful project.
If you find yourself stuck in a creative rut, consider looking for ideas on the web or in books and magazines.
There are countless tutorials, ideas, and techniques available to help you get your project off the ground.
If you're new to sewing clothes, try searching for a simple sewing pattern to start.
If you're an experienced artist, challenge yourself by learning a new technique or combining two fabrics with a sewing machine when sewing clothing to create a unique look.
With the right fabric selection, you're sure to have a sewing project that looks and feels great.
Now go forth, be creative, gather your supplies, and make something amazing!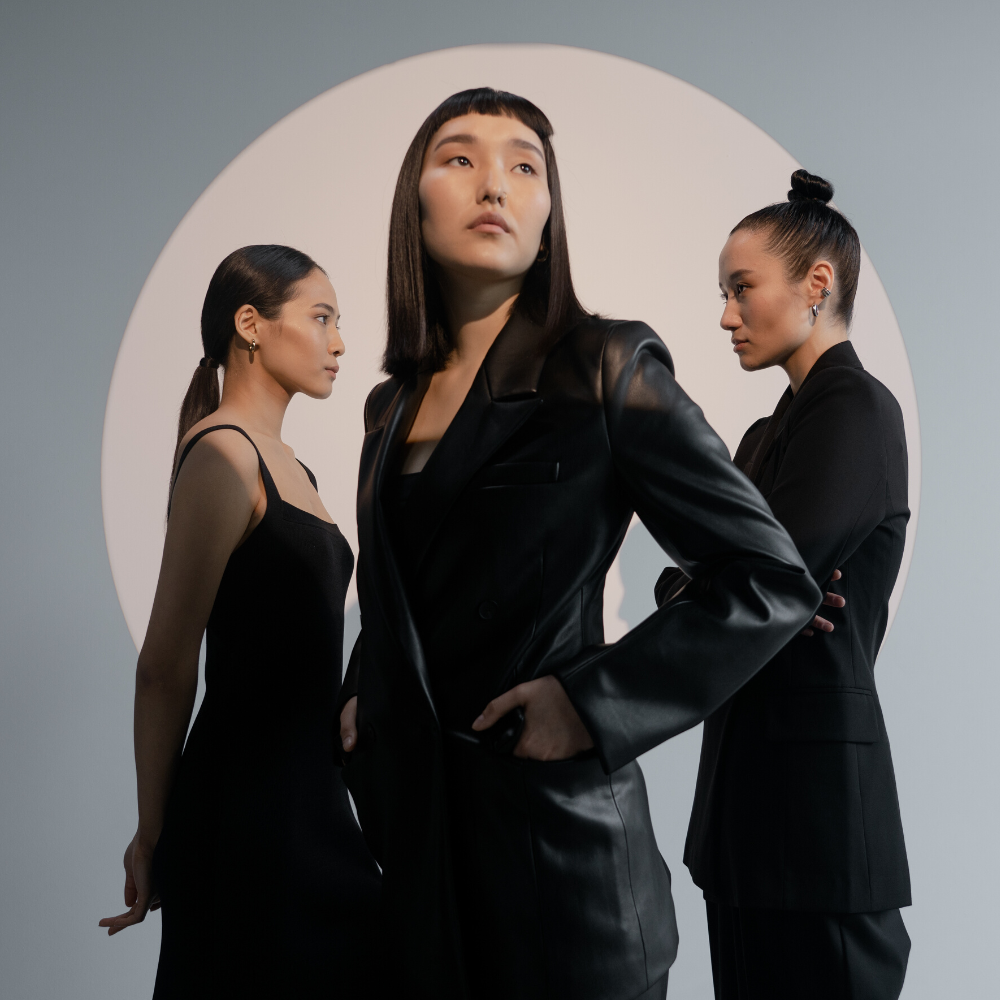 Choosing The Perfect Fabric for Your Projects
Selecting the perfect fabric for your arts and crafts projects doesn't have to be a daunting task.
By understanding your project's purpose, researching fabric types, considering weight, drape, texture, and most importantly, allowing your creativity to guide your color and pattern choices, you will be well on your way to creating a masterpiece.
Don't forget to make a trip to your local fabric store and test the fabric before investing in large quantities.
Remember, flexibility is key – don't be afraid to make adjustments and evolve your project as you stitch, embroider, paint, or glue your way to greatness.
Now you're ready to dive into some serious fabric frenzy!
Good luck and have fun!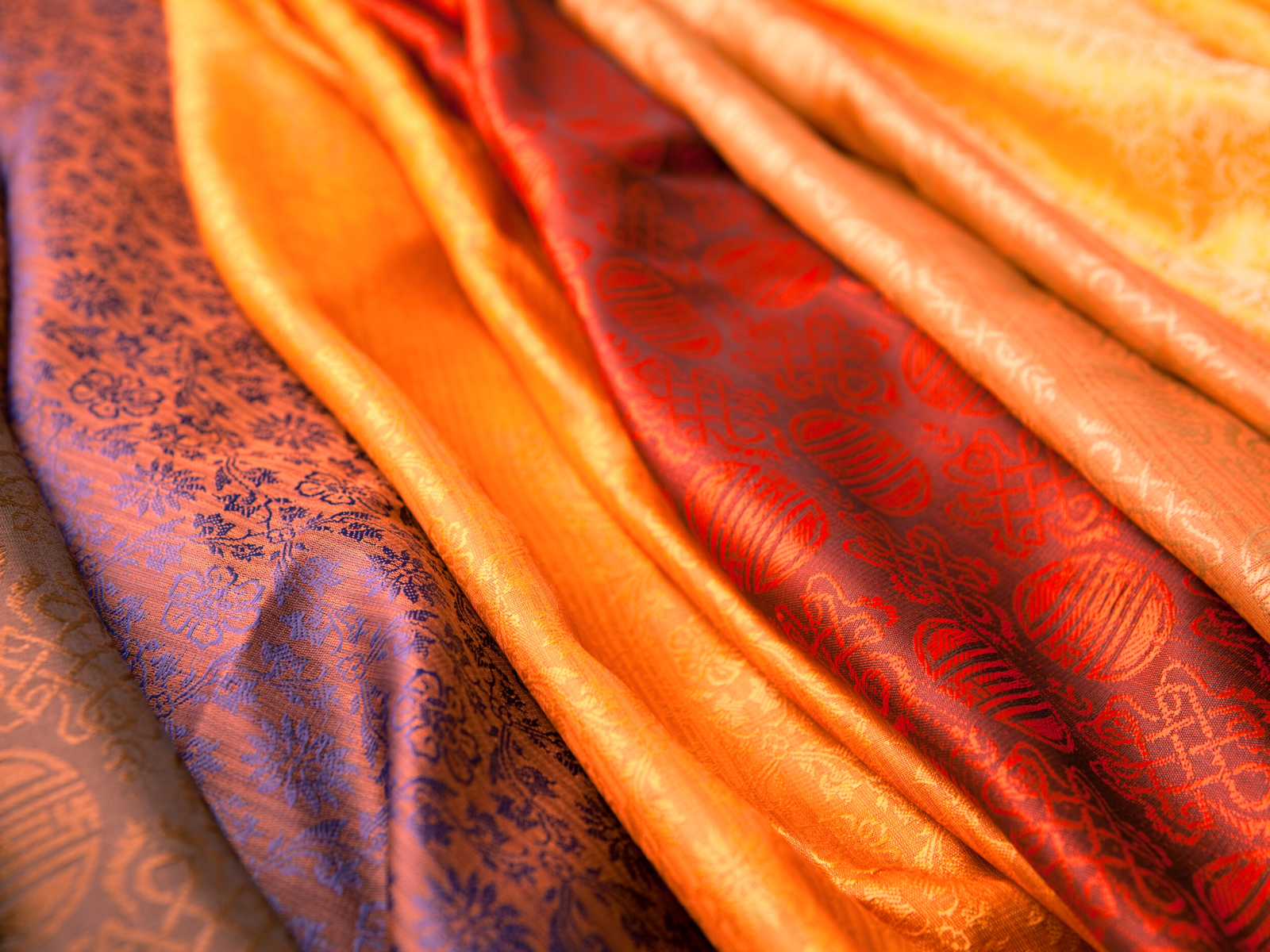 Looking to learn more selecting your fabric? Check out Evelyn Wood's video!
Want even more content about creativity and art?
Be sure to check out all of our creative chronicles!
Interested in crafting with fabrics?
Check out some of our other textile articles: