Are you looking for a way to bring your imagination to life?
With DIY doll clothes, you can create unique and fun outfits for your dolls that reflect your own style and personality.
Not only is it a fun creative outlet, but it's also a great way to improve your sewing skills or learn how to sew from scratch.
With just a few materials and some creative inspiration, you can make beautiful clothes that will make your dolls look amazing!
You can make one-of-a-kind looks for your dolls that will stand out from the crowd.
DIY doll clothes are the perfect way to bring your wildest dreams to life!
With just a few simple materials, you can create unique and stylish outfits for your favorite dolls.
From dresses and skirts to shirts and pants, you can make any type of clothing you can dream up.
Plus, you can even customize your creations with patches and other decorations.
And you'll have a blast creating fun and unique looks for your dolls that you can be proud of!
You can even make matching outfits for your dolls and yourself!
From beginners to experienced artists, making your own doll clothes can be a great way to add a personal touch and show off your creative side.
So, get out your sewing machine and some fabric, and start creating DIY doll clothes that will bring your imagination to life!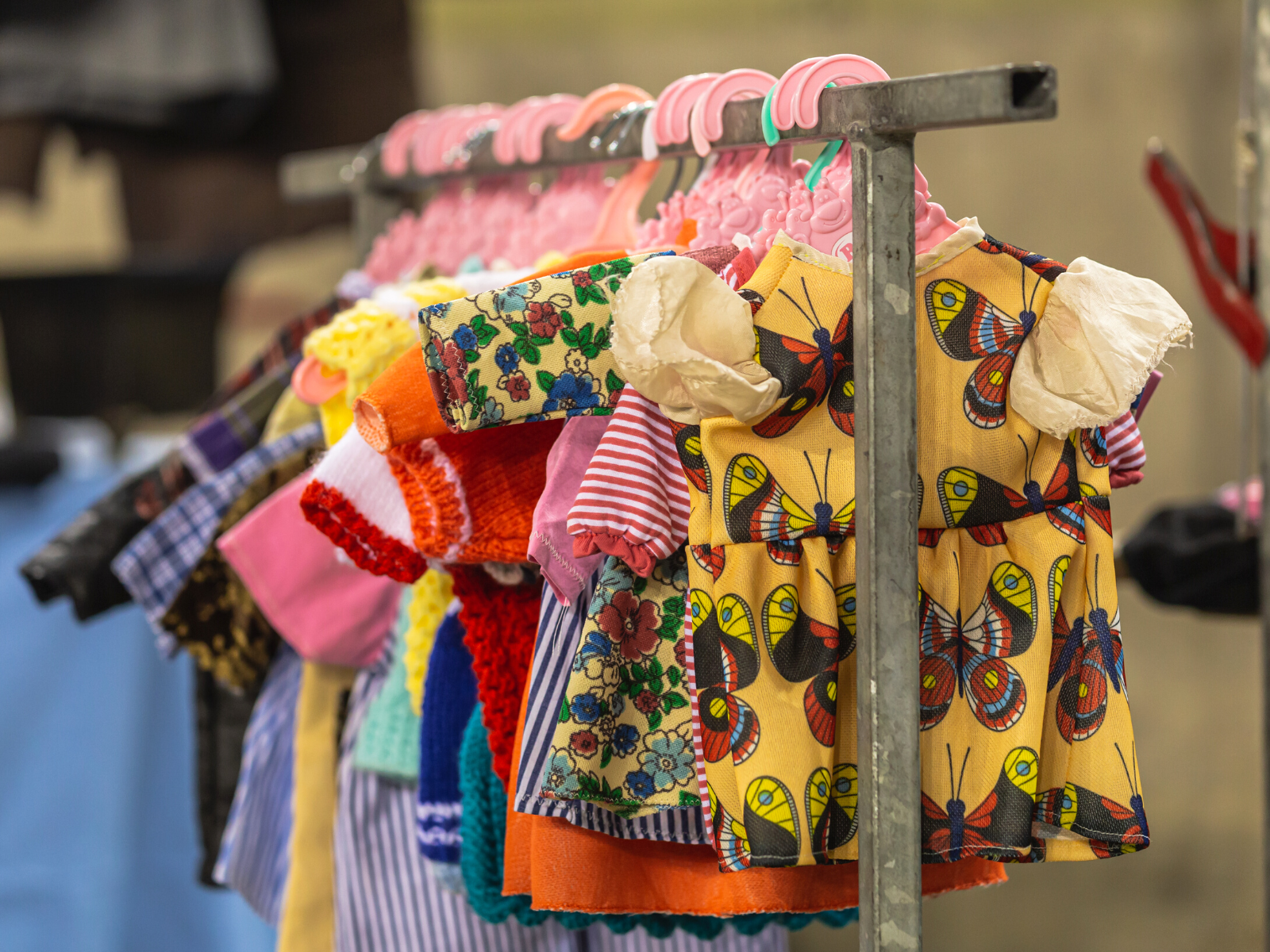 Types of Doll Clothes
If you want to start designing and sewing clothes for your fashion dolls, Barbie doll collection, or American Girl dolls, there are many different types of clothing you can make.
Dresses, skirts, shorts, and shirts are just a few of the options available.
You can also create pants, jumpsuits, jackets, and more.
Plus, you can even make matching accessories like hats, scarves, purses, and jewelry.
You'll want to pick out a soft fabric and doll clothing patterns to get you started.
The type of clothes you make will depend on the size doll you have, so choose a clothes pattern accordingly.
With so many options available, you'll be sure to find something your dolls will love, regardless of whether they are Barbie doll clothes, American Girl doll clothes, or anything else!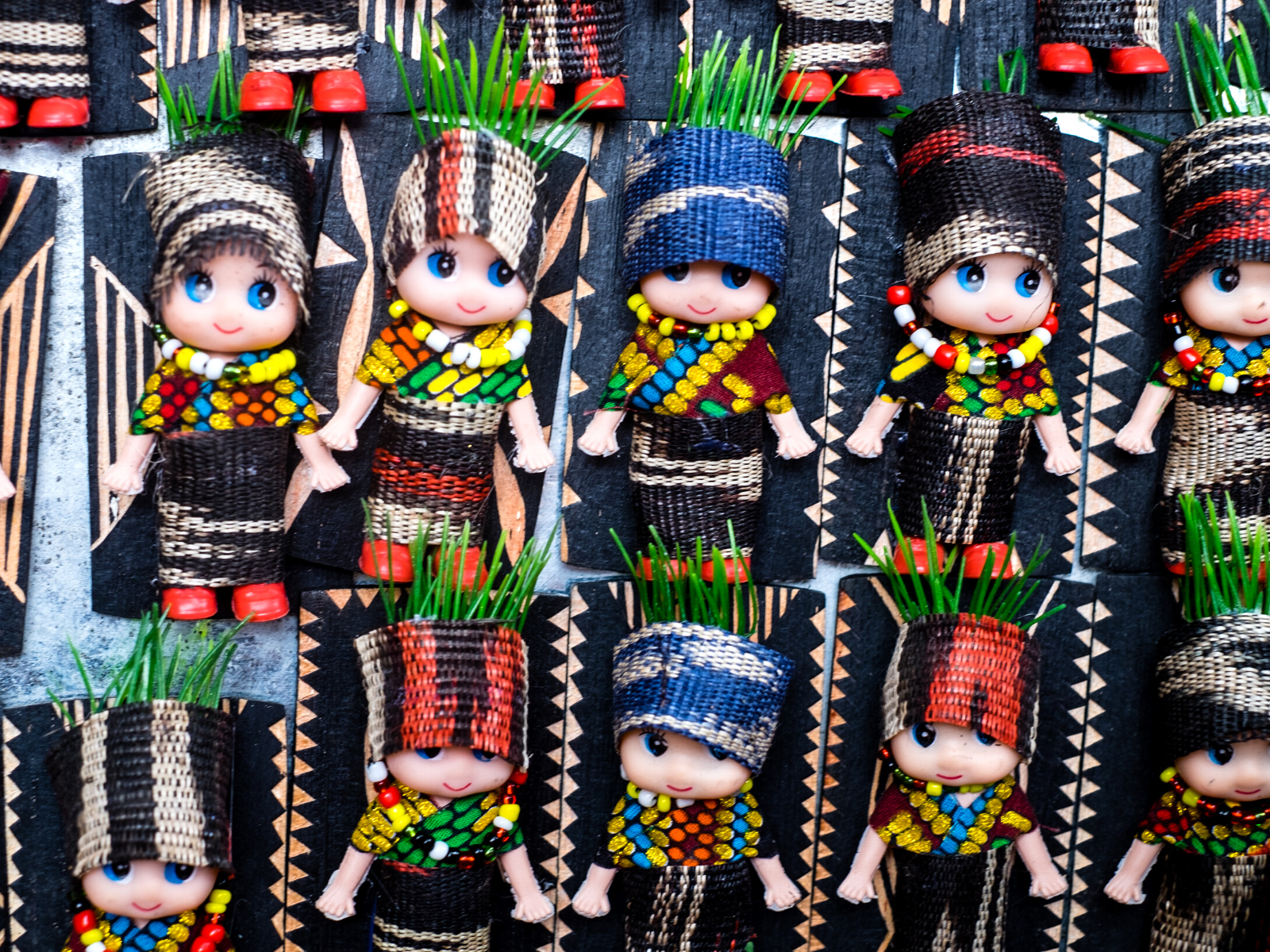 Materials Needed
To get started on your DIY journey, you'll need some basic materials and supplies.
This includes fabric, thread, scissors, pins, a ruler, a cutting mat, and an iron (if needed).
Depending on the type of fabric or design you want for your doll's clothing, additional supplies may also be necessary, such as buttons, yarn, zippers, thread snippers, sewing box, and/or a sewing machine.
If you're feeling extra crafty, there are other items, such as felt fabric and ribbon, that can be used too.
Once you have all your supplies and tools, you're ready to begin!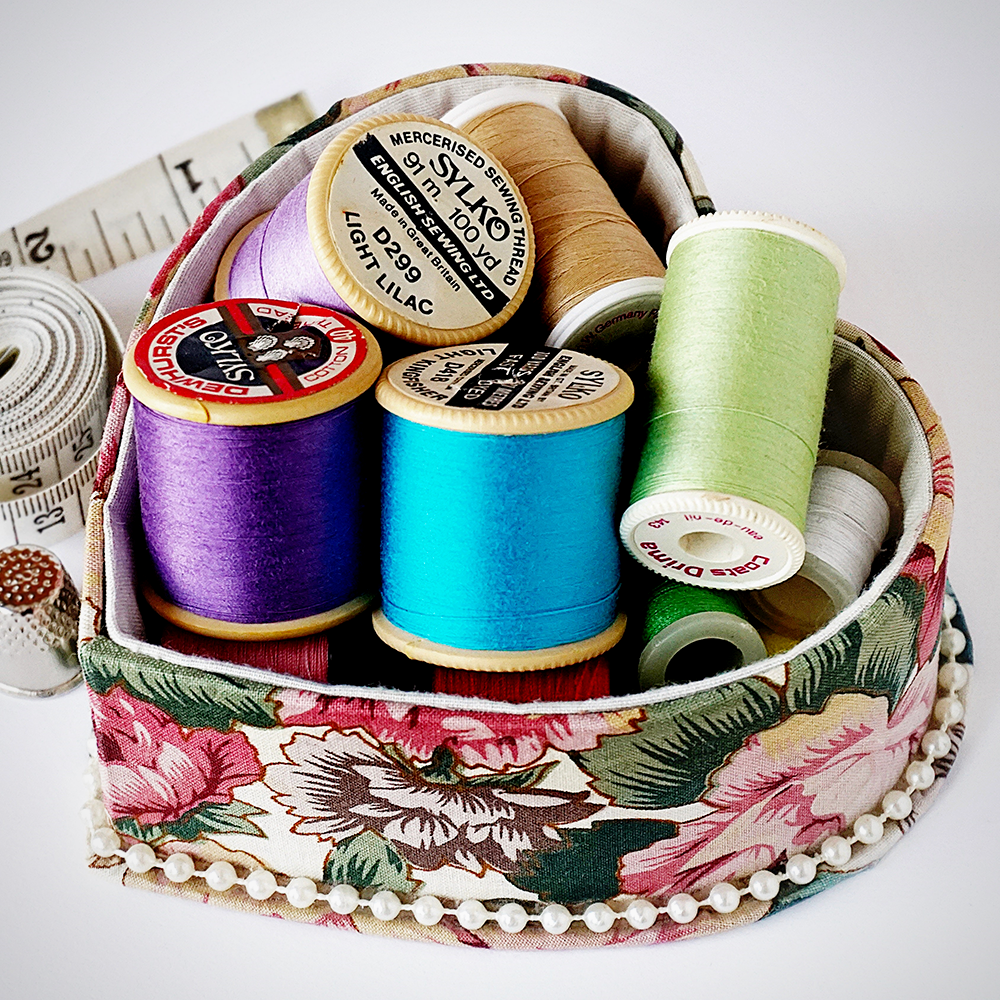 Sewing Basics
Sewing is a skill that takes practice and patience to master.
Before you start creating, there are a few basic sewing skills you should learn.
If you've never sewn before, it may seem daunting, but don't worry—it's easier than you think!
Start by learning the basics, such as how to thread your machine, the difference between a basting stitch and a regular stitch, and how to read a pattern.
If you're just starting out, it's best to start simple with basic stitches and patterns.
Once you've mastered these basics, you'll be ready to start making your own doll clothes.
You can find simple patterns online or in craft stores that are perfect for beginners; some resources will even provide free doll clothes patterns, whether you want to create a doll dress, doll skirt, doll shirt, and more.
You can use these as a starting point to create your own unique designs and patterns.
And if you're feeling adventurous, you can even create your own patterns to make unique designs!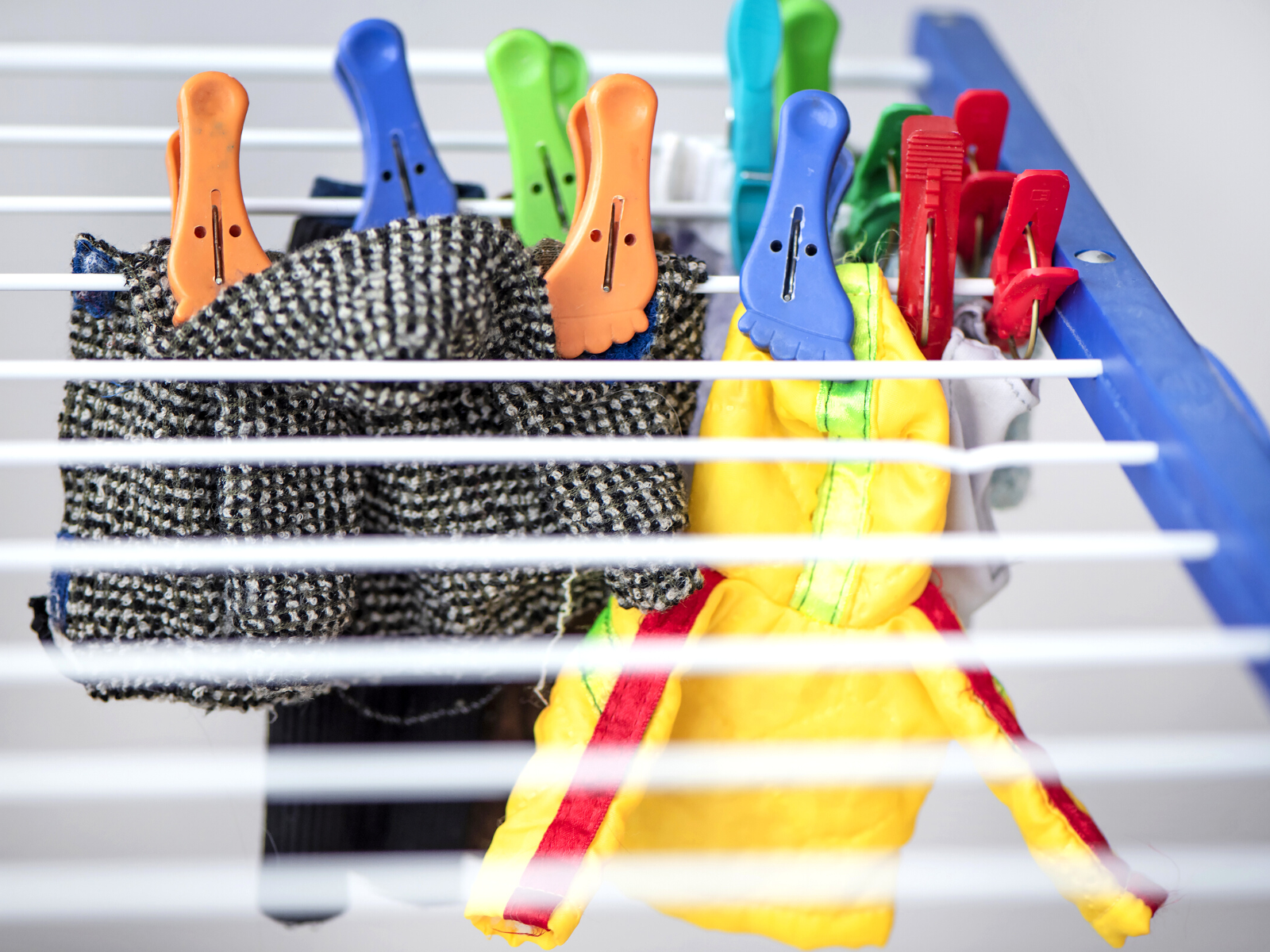 Choosing the Pattern and Fabric
Once you have gathered all of the necessary materials together, it's time to decide which pattern and fabric will best fit the look you are going for.
The pattern is essential because it will determine what type of clothing item(s) you make for your dolls.
For instance, if you are looking to make shorts for your dolls then a short-pants pattern would be ideal.
When selecting fabrics for your projects, consider both comfort and durability since these pieces will be worn by dolls.
Cotton is always an excellent choice when working with doll clothes since it is lightweight yet strong enough to last through many wears and washes.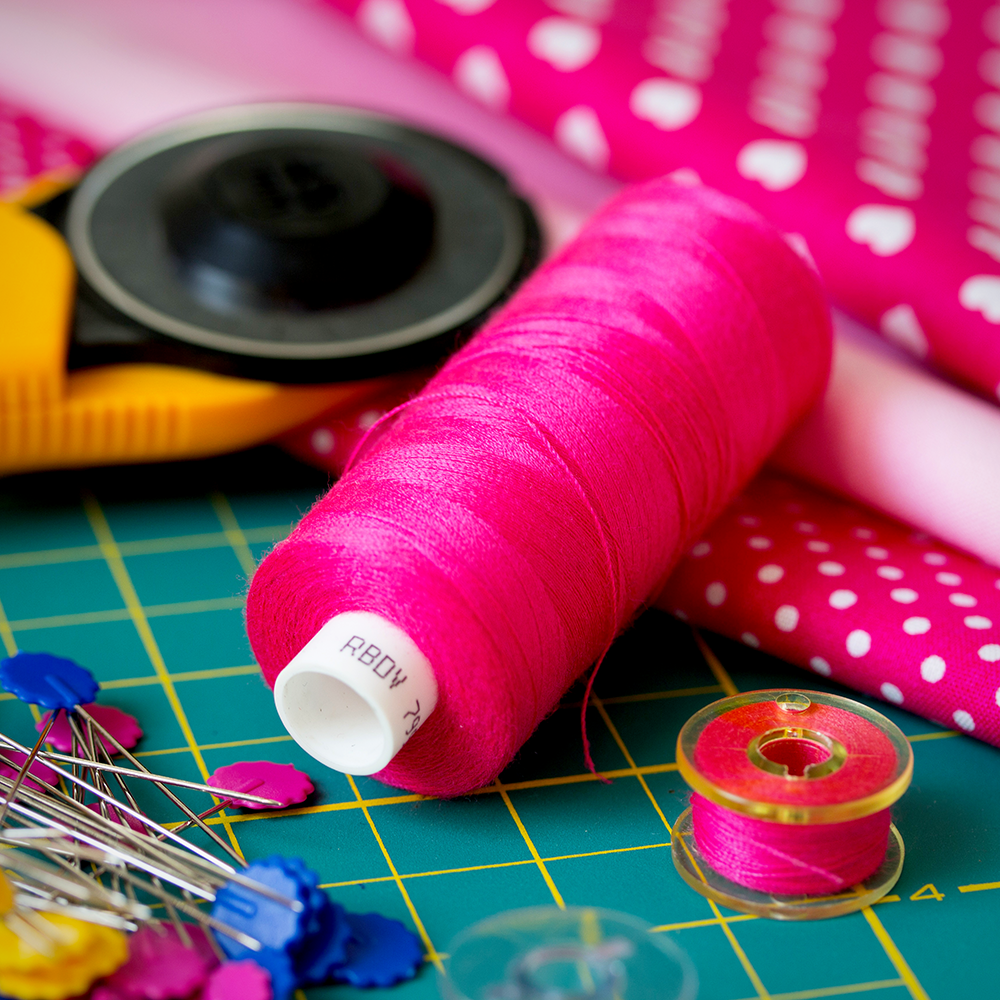 Creating Your Doll Clothes
Now that all of the preparations are done it's time to begin creating!
To sew doll clothes, start by cutting out two pieces of fabric according to the measurements outlined in the pattern instructions.
Once this step is complete pin them together with right sides facing each other before sewing along the edges using a straight stitch on either side or whichever method is specified in the pattern's instructions.
After that's done turn it inside out so that the right sides of both pieces are facing outward before pressing with an iron (if needed).
Then sew any additional details like buttons or trims onto where they should go per pattern instructions before finally attaching Velcro (if needed).
Voila! You now have a one-of-a-kind piece specifically tailored for your dolls!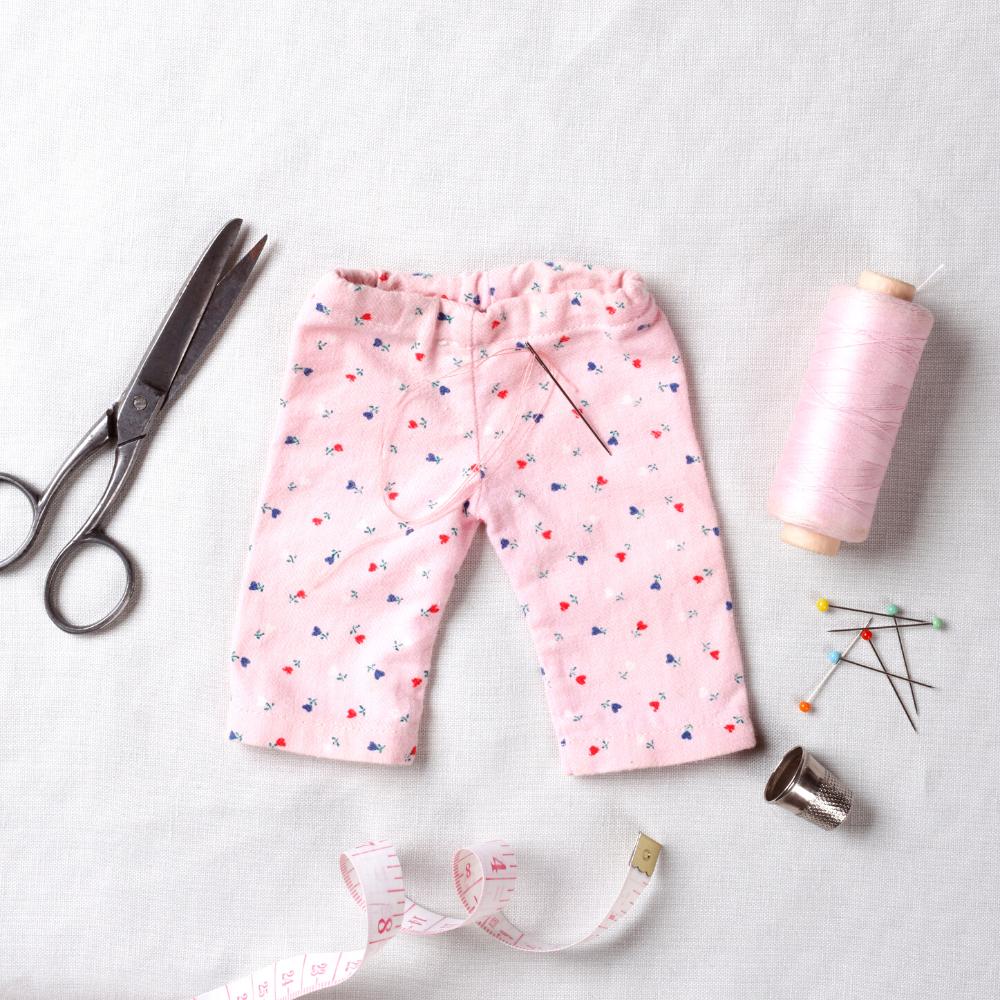 Finishing Touches and Embroidery
If you want to take your DIY doll clothes one step further, try adding embroidery.
You can use a needle and thread to add simple details and designs to your clothes.
You can also add some extra sparkle with sequins, beads, or ribbons.
The more you experiment with different materials and techniques, the more intricate your doll clothes will become.
Not only are these details aesthetically pleasing, but they also add texture and dimension.
DIY doll clothes are fun and easy to make, so grab your supplies and unleash your creativity!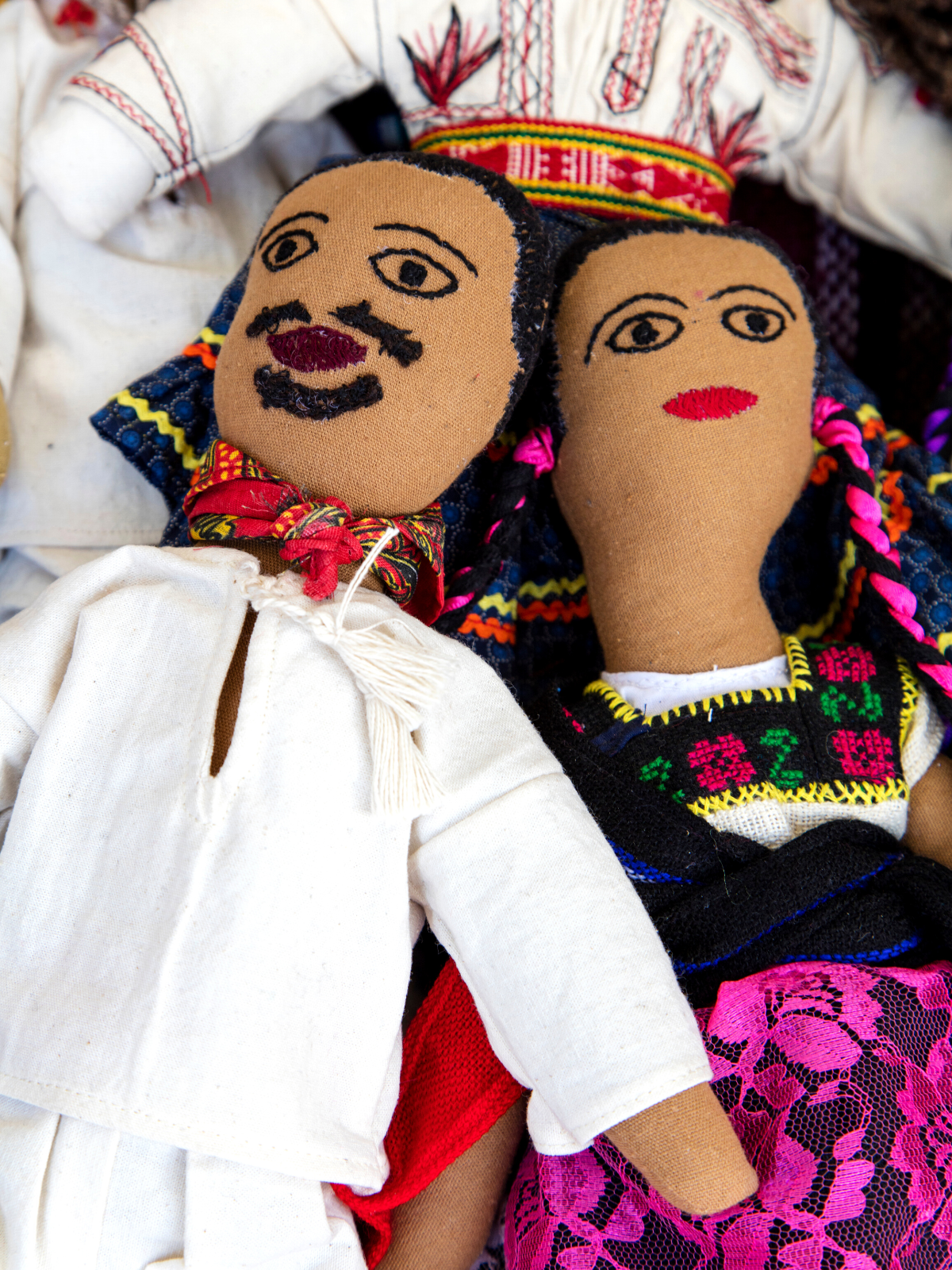 Alternatives: Knitting, Crochet, and More
Although sewing is the most popular method for making doll clothes, there are other alternatives like knitting and crochet.
Knitting and crochet are both great options for creating fashionable and fun doll clothes.
You can knit fabric for items like sweaters, hats, and scarves or crochet intricate details for skirts and dresses.
Using these techniques you can create delicate and unique pieces for your dolls.
Both of these methods take a bit more skill than sewing, but if you're willing to put in the time and effort, you can make some really beautiful pieces.
Many craft stores offer classes for those who want to learn the basics, and there are also plenty of online tutorials available.
So, if crafting with a needle and thread isn't your thing, why not try knitting or crocheting?
You can even try weaving or using glue.
Woven fabric pieces can be used to make clothes, dresses, accessories, and even furniture for your dolls.
You can also craft cute little purses, bags, or even a doll bed for your doll house with fabric glue.
With these alternative methods, you can create some truly unique and interesting pieces for your dolls.
The possibilities are endless!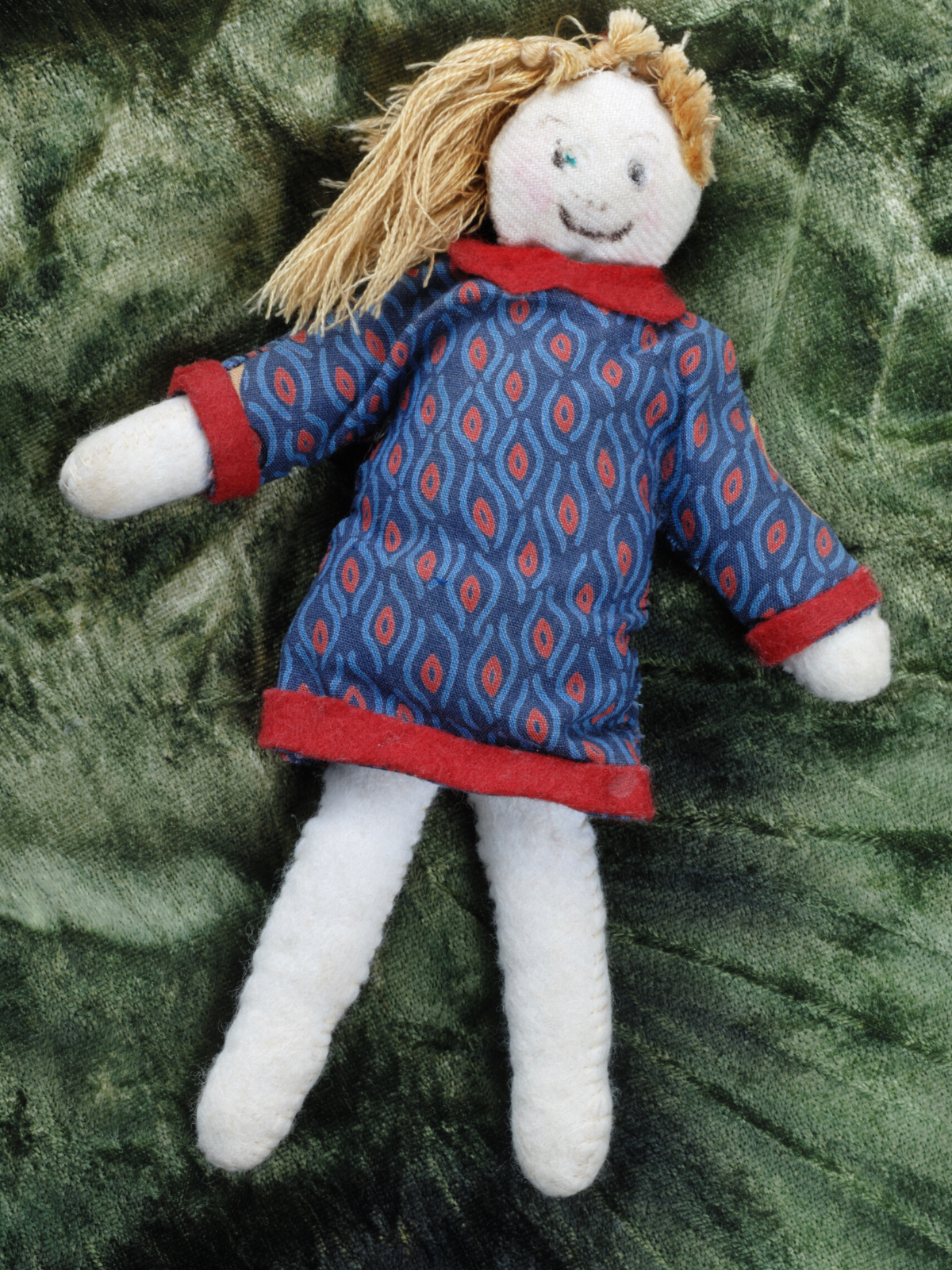 Tips for Making DIY Doll Clothes
Making DIY doll clothes can be a fun and rewarding experience.
Here are some tips to help you get started:
Start with simple patterns and fabrics before advancing to more complicated designs.
Always read through the pattern instructions thoroughly before beginning a project.
Take your time and measure twice, cut once.
Experiment with different fabrics, colors, and textures to create unique and interesting looks.
Keep a scrapbook, sketchbooks, or journal of inspiration for future projects.
Have fun and don't be afraid to try something new!
Making your own doll clothes is a great way to express your creativity and make something truly unique.
Try out these tips and start creating DIY doll clothes that will bring your imagination to life!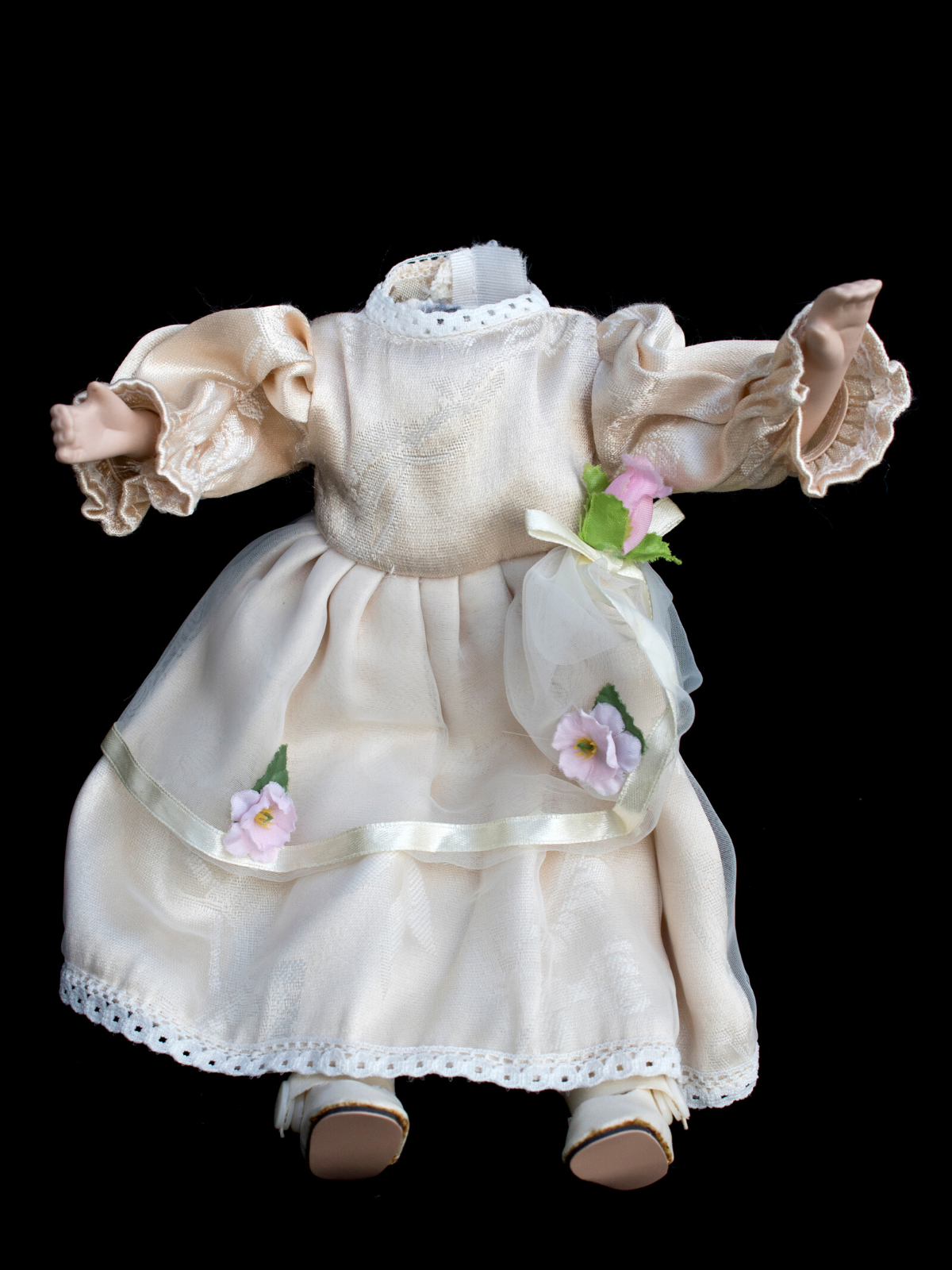 Delightful DIY Doll Clothes
Making DIY doll clothes is a fun and creative way to bring your imagination to life, and it's a very rewarding hobby!
With just some basic supplies, creative inspiration, and knowledge anyone can create unique clothing items for their dolls in no time at all!
So, why not give this DIY project a try today?
It sure beats spending money on pre-made clothing items at stores!
And maybe if things go well enough you could even start selling these custom creations online too!
That could really take your fashion game up a notch!
So, go forth and create some unique DIY doll clothes that will make your dolls stand out and show off your creative side!
Gather your supplies and start crafting unique looks that will make your dolls stand out from the crowd!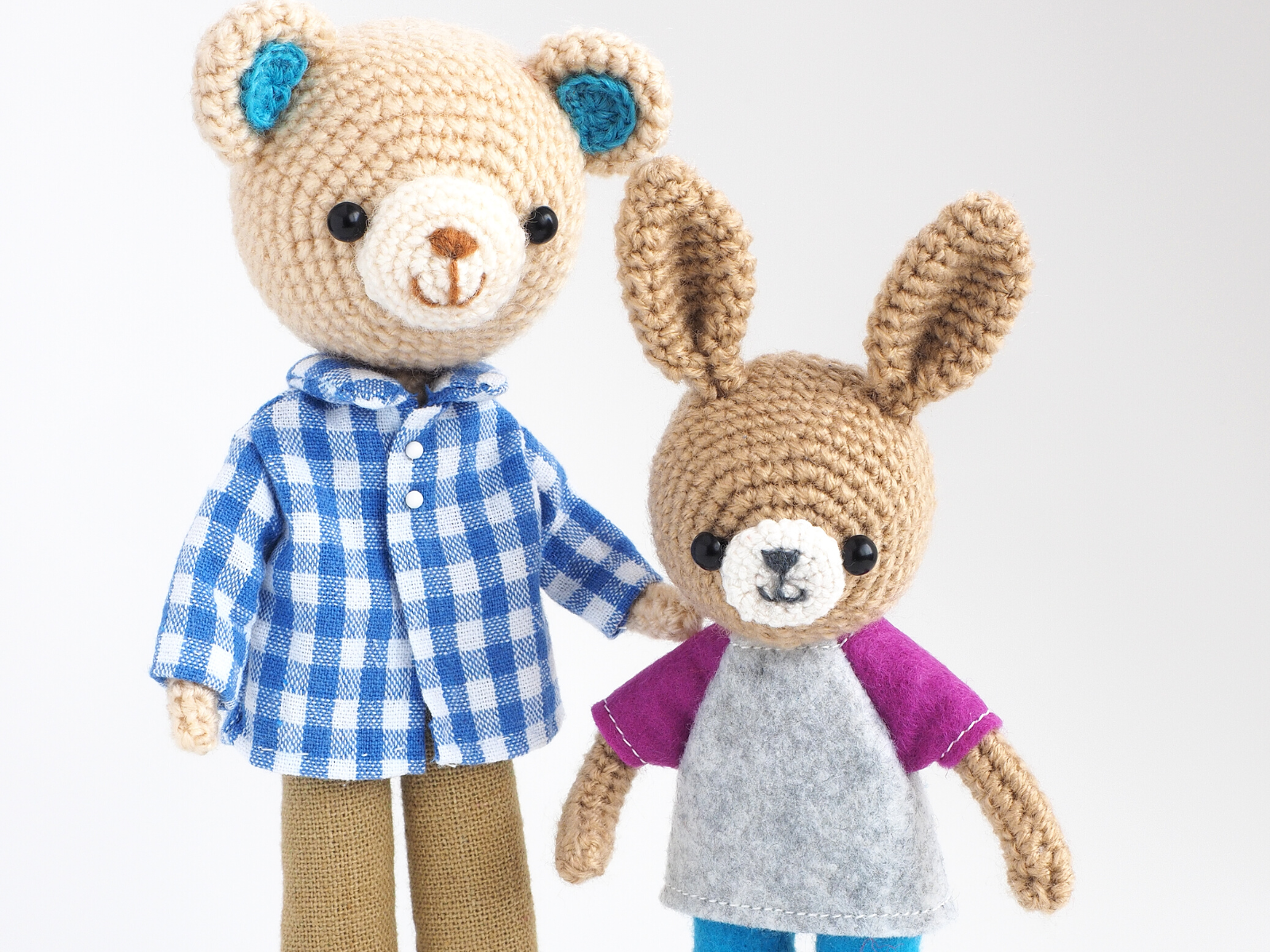 Eager to learn more about creating your own doll clothes? Check out SimplicityVideo's video!
Want even more content about creativity and art?
Be sure to check out all of our creative chronicles!
Interested in sewing?
Check out some of our other articles: