We all remember our favorite childhood toys: the ones we treasured and loved so dearly.
Whether it's the teddy bear we took everywhere with us or that plushy bunny we couldn't sleep without, there's nothing quite like a handmade toy to bring back fond memories.
Creating your own toys and plushies are a great way to add some fun and creativity to your projects.
Whether you're a beginner or an experienced seamstress, making toys is a great way to practice your sewing skills while also creating something fun and unique.
It's time to put your own unique spin on this timeless tradition by sewing custom plushies and stuffed animals for you and your loved ones at home!
With just a few simple supplies and some creative thinking, you'll be crafting the cutest one-of-a kind toys perfect for snuggling up with during story time with your child or successfully fighting off those afternoon nap cravings.
So, grab your needles and fabric – it's time to start bringing these precious, cuddly creations to life!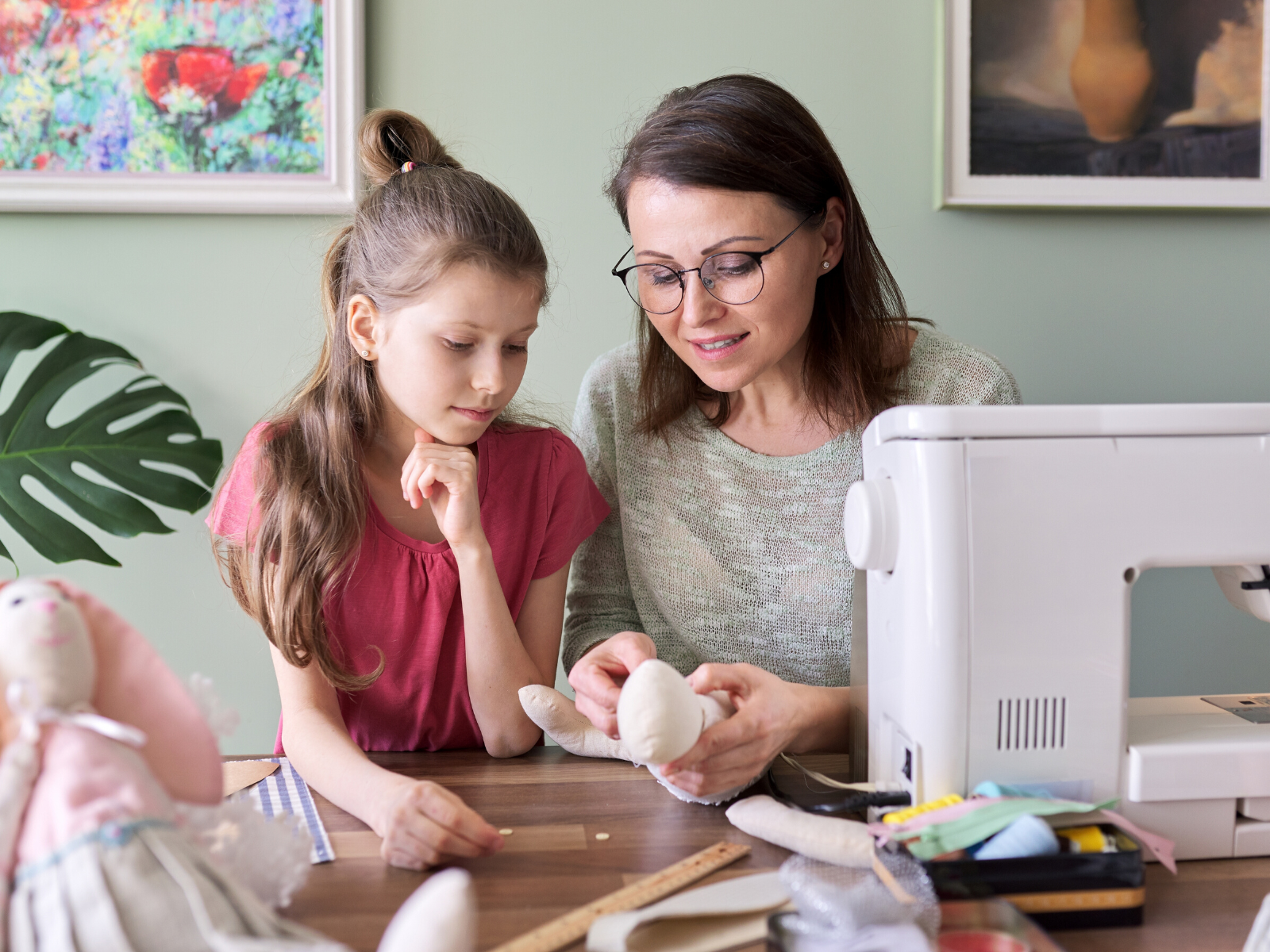 What is Sewing?
Before we get started, let's cover the basics.
Sewing is a process used to create garments and other items from fabric, usually by hand or with a sewing machine.
Using needle and thread, an individual stitches together two pieces of fabric to form a durable seam.
Sewing can be used to construct clothing, accessories, and a variety of different items.
Similar to embroidery, sewing can also be used to add decorative details and patches to garments and other projects.
Embroidery, on the other hand, is a process used to decorate fabrics using thread, beads, and other materials.
It often involves stitching intricate patterns or designs into the fabric to create a unique look.
Now that we have the basics out of the way, let's get started on making those adorable toys and plushies!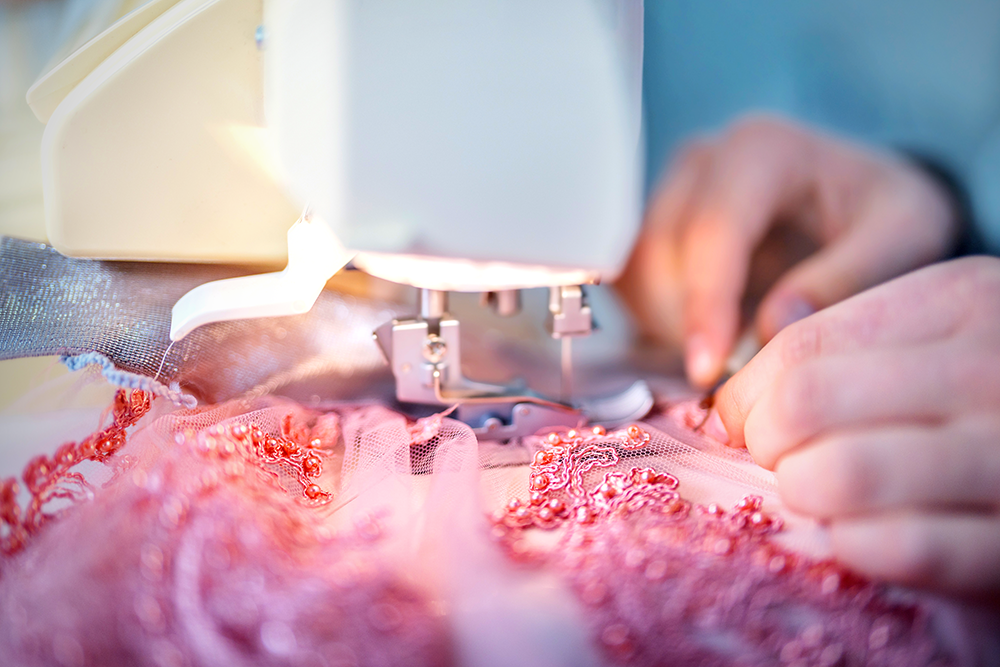 What You'll Need
Making sewn toys doesn't require much equipment—all you really need is fabric, stuffing (or some other form of filling), scissors, thread, needles, and pins.
If you want to make more complex shapes with multiple pieces (like dolls), then templates can be helpful too; these can be drawn onto paper before being traced onto the fabric.
And if you want even more precision when cutting out pieces of fabric, then you may want to invest in a rotary cutter, ruler, and cutting mat—this will help ensure that each piece has smooth edges and uniform shapes.
You can also take advantage of some of the many free toy patterns and sewing patterns available online—these can be a great starting point if you're just starting out and need ideas!
You can also find great designs for your little ones from Pattern Play or video tutorials on YouTube.
If you don't want to sew by hand, then you can use a sewing machine to stitch the pieces together.
The latter will be much faster and require less effort, but it's worth practicing a few stitches with hand-sewing first.
This will help you get the hang of constructing toys before taking on bigger projects.
Once you have all your materials, it's time to decide what you want to create!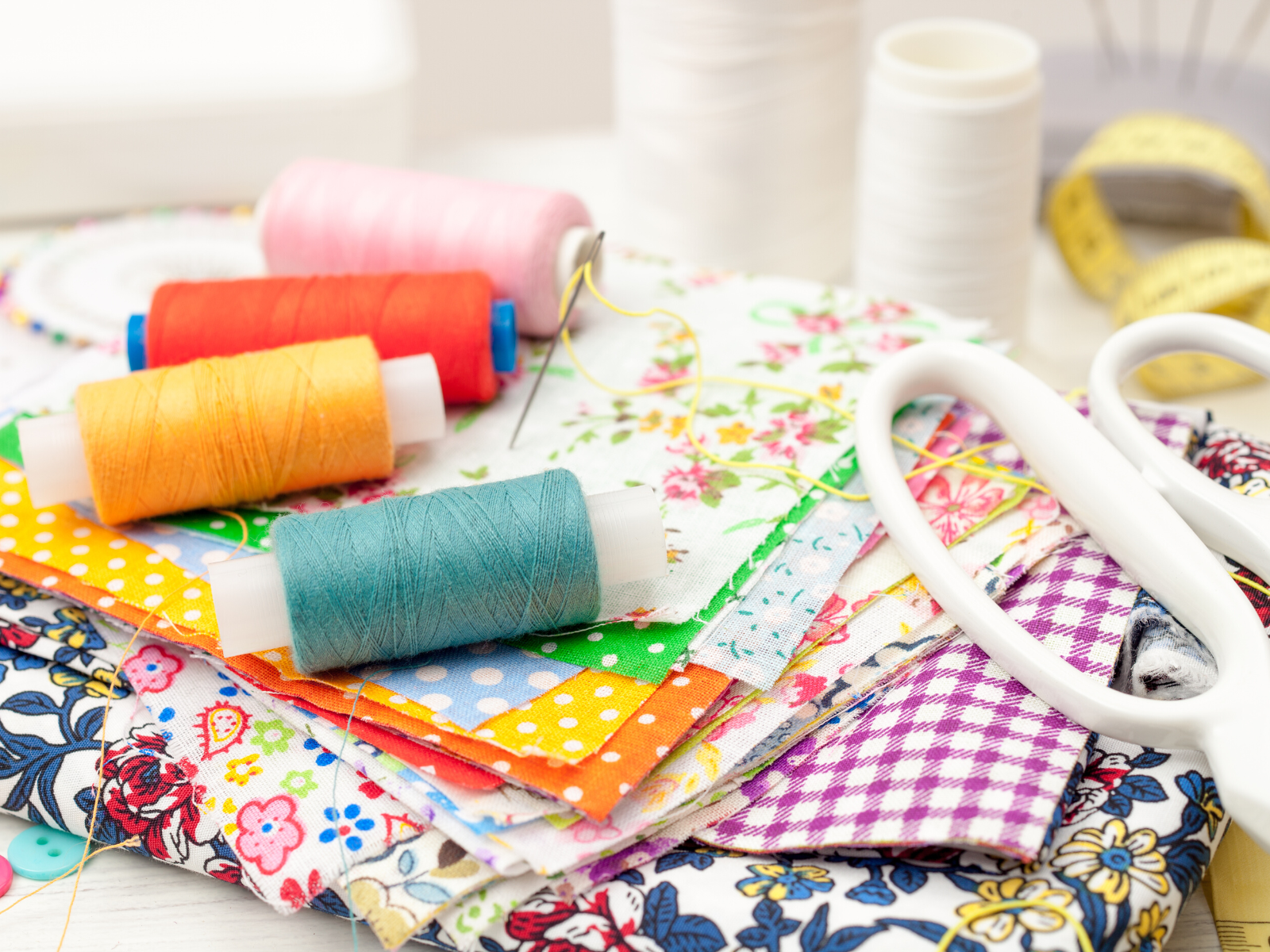 Types of Toys You Can Sew
When it comes to sewing toys, the possibilities are endless.
Your creations can be as simple or as intricate as you want them to be!
Simple, soft toys can be constructed relatively quickly and are great for beginners, while more advanced projects such as dolls may require a lot of time and precision.
You can make anything from classic teddy bears and stuffed animals to quirky dolls and plushies—all with your own unique style.
Large or small, there's no limit to the types of toys you can create, but it's generally best to consider who will be using your new toy.
Babies will need something soft and lightweight, while toddlers and kids will appreciate a toy that's more interactive (e.g. with pockets or buttons).
By taking into account the age of your intended recipient, you can ensure that they get the most out of their new toy!
Here are some of the most popular types of toys you can make:
Whether they're cute and cuddly, or fierce and wild, stuffed animals make great gifts for children of all ages.
Plus, they're easy to customize with different materials and fabrics.
Teddy bears are a super popular stuffed animal, but you can also make all sorts of animals, from cats and dogs to unicorns or dragons.
Dolls are a fun and creative project for experienced sewers; you can make them as simple or as elaborate as you like, using different fabrics and accessories to bring them to life.
You can go for a more realistic approach with lifelike features, or opt for a more whimsical and stylized design with unique colors and embellishments.
Plus, you can customize and accessorize your doll with a dress, shoes, and other accessories.
Plushies are a great choice if you're looking for something unique and fun. You can use bright colors and funky patterns to make them as silly or sweet as you like.
Soft toys are a great way to practice your sewing skills.
They can range from simple to complex, depending on their shape and size, but they all make great companions for kids of all ages.
Once you've decided on your project, it's time to get sewing!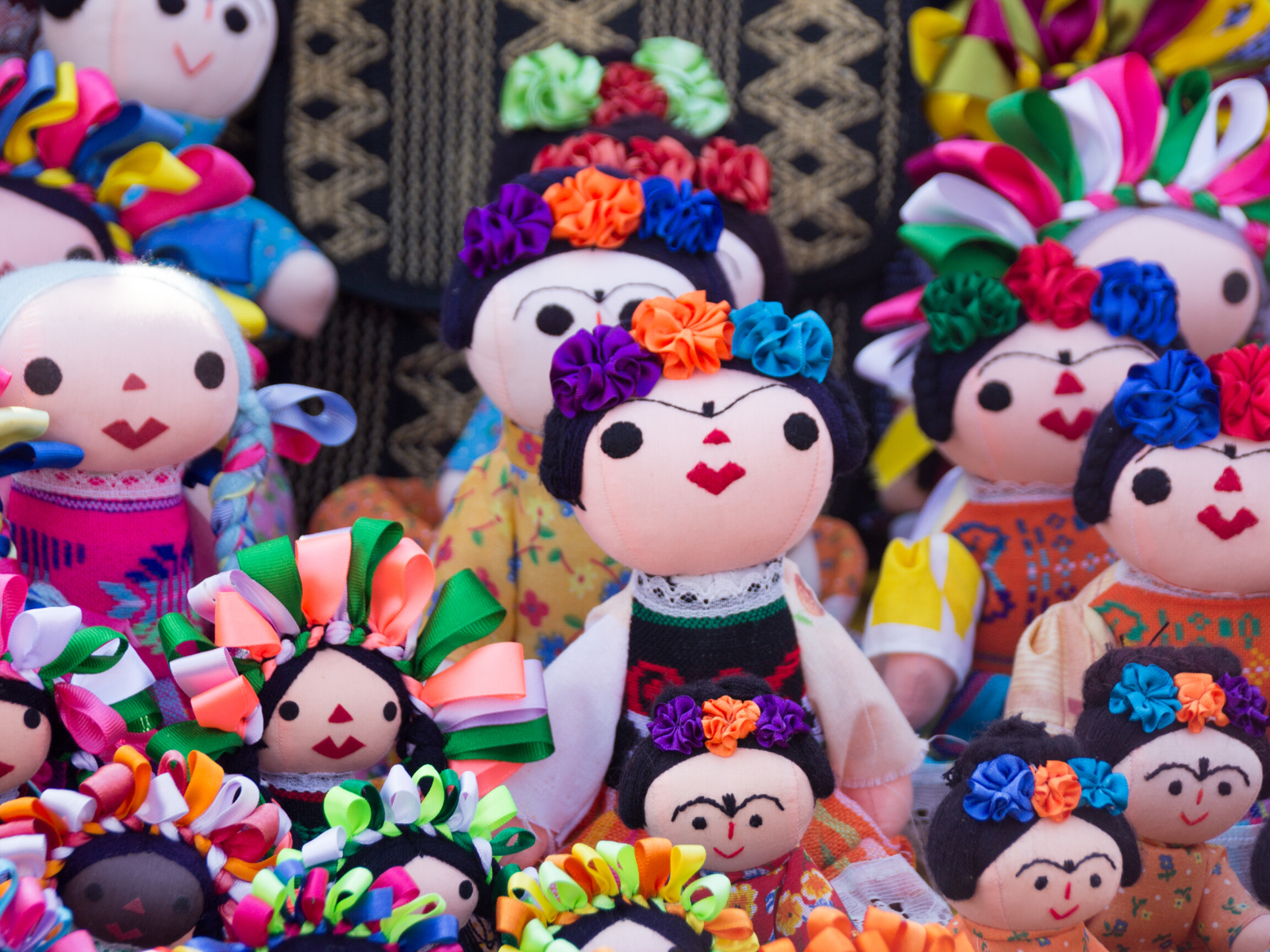 Getting Started Sewing Toys and Plushies
Once you have all the supplies needed for your project, it's time to start assembling the pieces together!
Generally, it's best to begin with a sketch or pattern of the toy you'd like to make.
This will help you decide which pieces need to be cut from the fabric and how they will be connected together.
Granted, you can also just 'wing it' and freehand each piece, but having a reference can help you to create the most accurate shape possible.
Once you've settled on your design, trace the pieces onto the fabric, ensuring you have all the necessary materials.
Start by cutting out the pattern pieces from fabric—if there are multiple sections for one piece (for example for arms), make sure that each section is cut out separately so that they fit together properly when attached later on.
Then pin the sections together and sew along their edges using a sewing machine or hand stitching—if using a machine remember to backstitch at either end so that the seams last longer!
Once all the pieces have been sewn together fill them with stuffing before closing up any openings, using slip stitch or ladder stitch, depending on what type of toy you're making.
Finally, decorate as desired with buttons, embroidery, ribbons, etc., and voila!
Your new toy is ready to play with!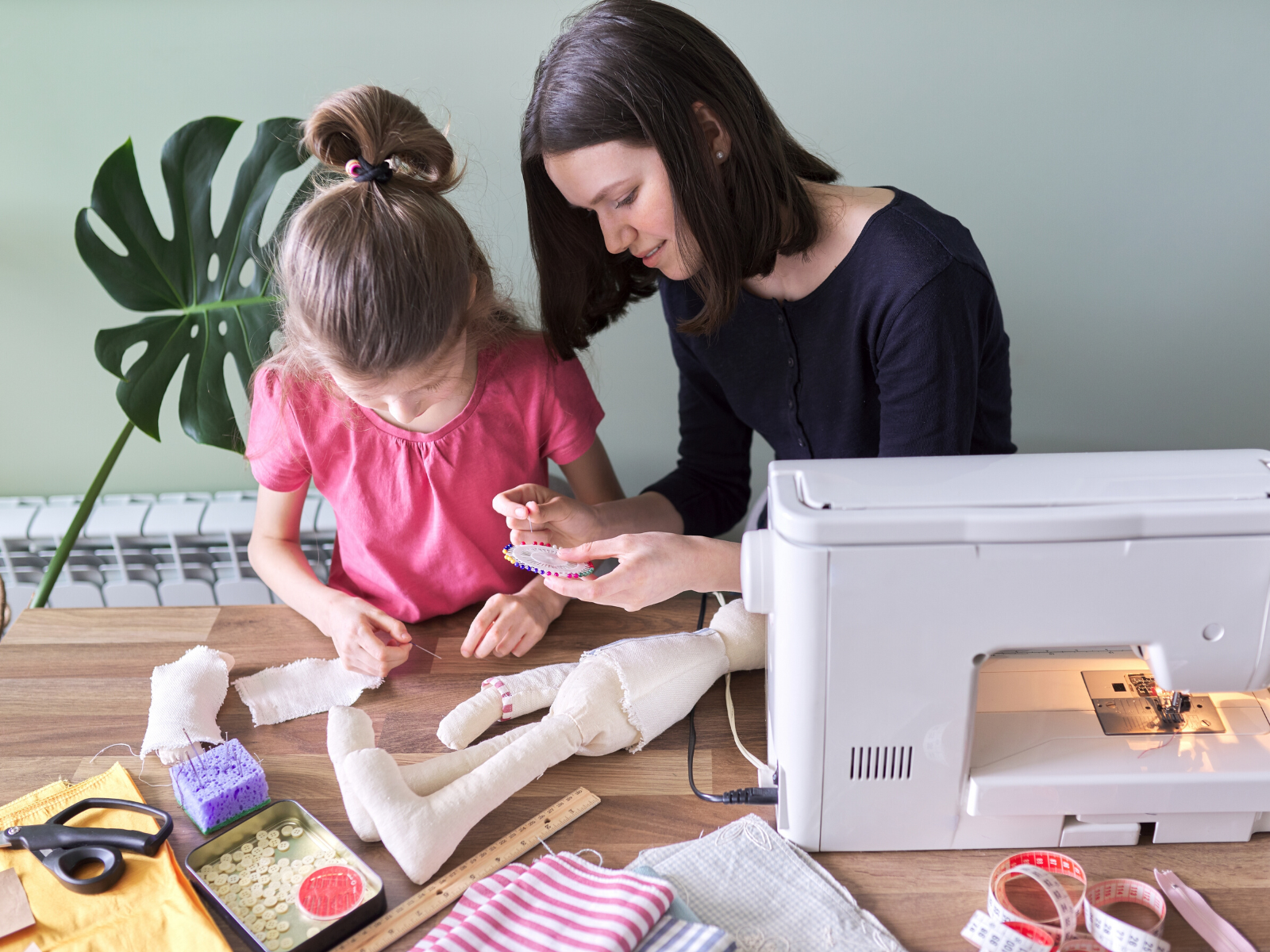 Sewing Tips and Techniques
When sewing toys and plushies, it's important to keep a few tips in mind.
First of all, make sure to choose fabrics that are soft and cuddly— they should be washable and non-toxic, as this makes them easier to care for and safe to snuggle up with.
Make sure to use the right type of needle for your chosen fabric and thread, as this will help prevent any damage to the fabric and keep your seams looking neat.
Also, be sure to use short stitches when attaching the pieces together—longer stitches won't be as secure and can easily come undone after repeated play!
Use an appropriate amount of stuffing to achieve the desired shape of your toy; too much stuffing can make the toy look lumpy, while too little can make it feel flimsy.
Remember to check for any loose threads or gaps when you're finished, too.
If you're using a pattern, be sure to read the instructions carefully and follow any special techniques they may require.
By keeping all of these tips in mind, you'll be able to craft your own unique stuffed animals and toys with ease!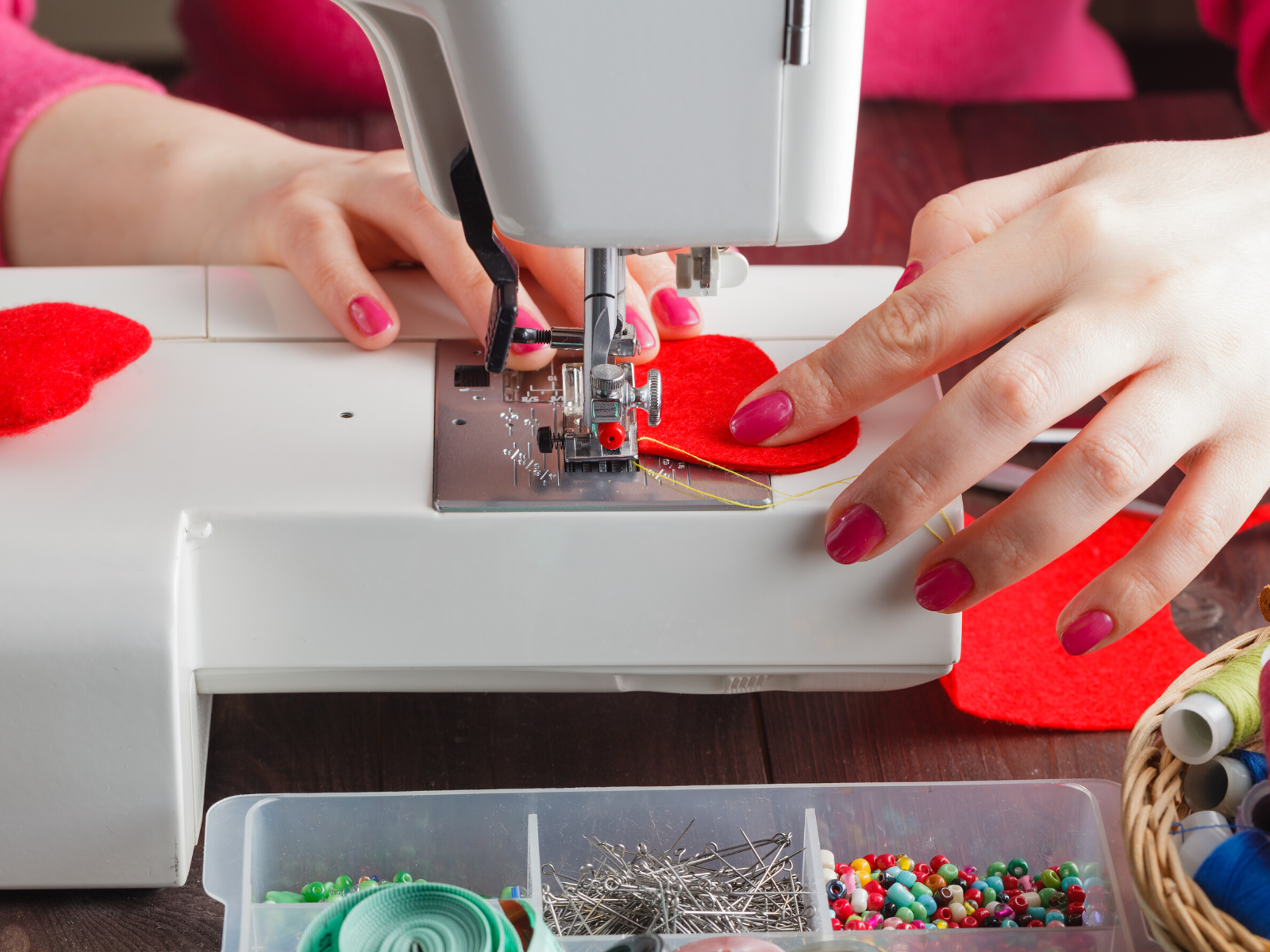 Why Make Sewn Toys?
Sewing toys can be anything from stuffed animals to dolls, puppets or even soft-toy versions of beloved characters from movies or TV shows.
Sewn toys are perfect for customizing with the colors and fabrics of your choice and adding personal touches that make them extra special.
Plus, if you have kids in your life, making sewn toys is an excellent way to get them interested in sewing by giving them something they can enjoy playing with afterwards.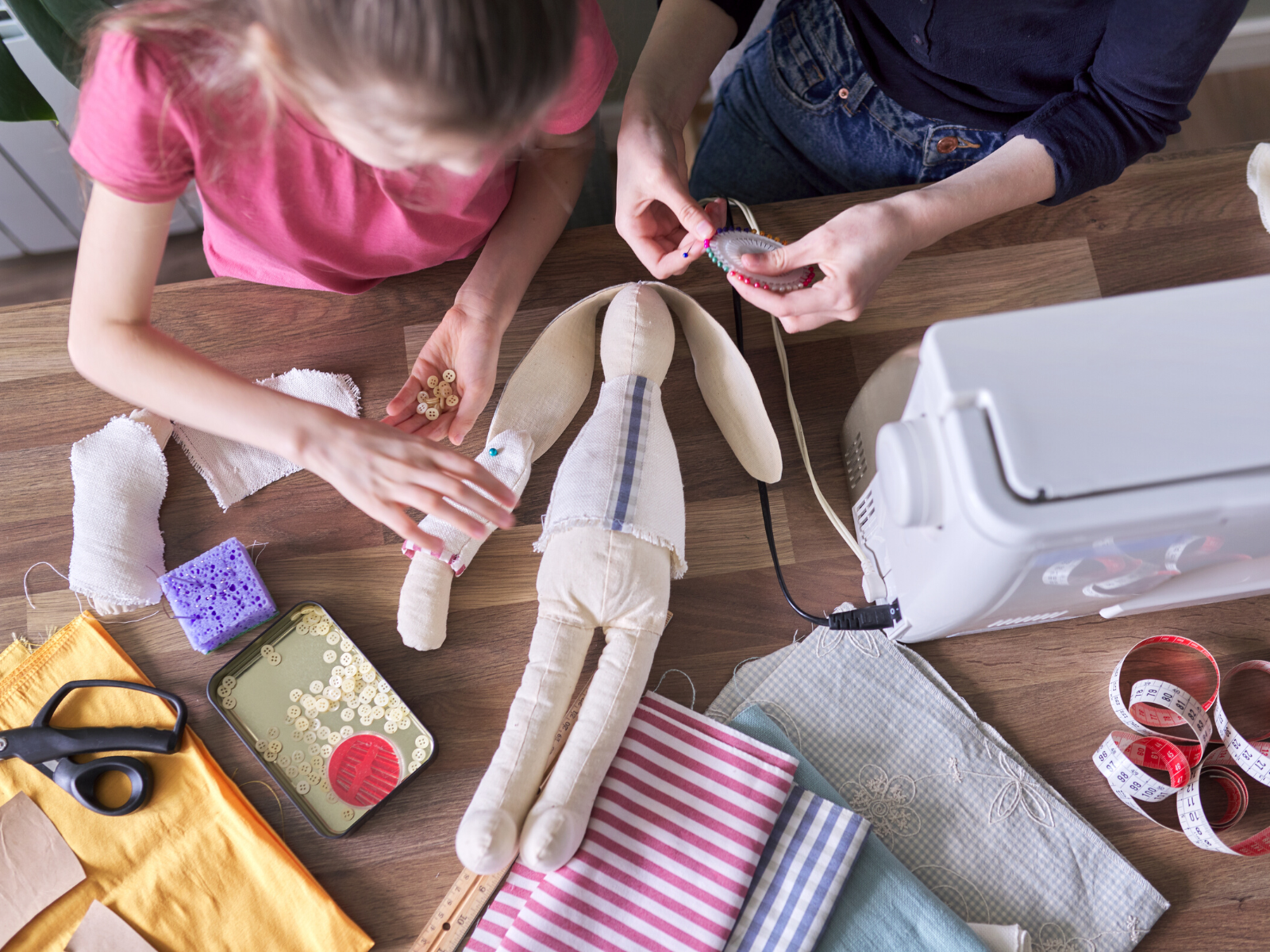 Sewing Your Own Toys and Plushies
Creating sew-toys is an enjoyable activity suitable for beginners and experienced artists alike.
All you need is some fabric, stuffing/filling material, scissors, thread, needles, pins, and whatever else may be necessary for your specific toy design.
The process involves cutting out pattern pieces from fabric before attaching them together via sewing/stitching methods, and finally adding any decorative items to make it your own!
These toys and plushies can be given as gifts, or kept for your own enjoyment—whatever you decide to do with them, we hope you have fun making these delightful, one-of-a-kind creations!
If you love sewing, why not give it a go and start your next toy sewing project?
With some simple supplies and techniques at hand you could soon find yourself creating beautiful handmade creations perfect for imaginative playtime with your kid or baby!
Happy sewing!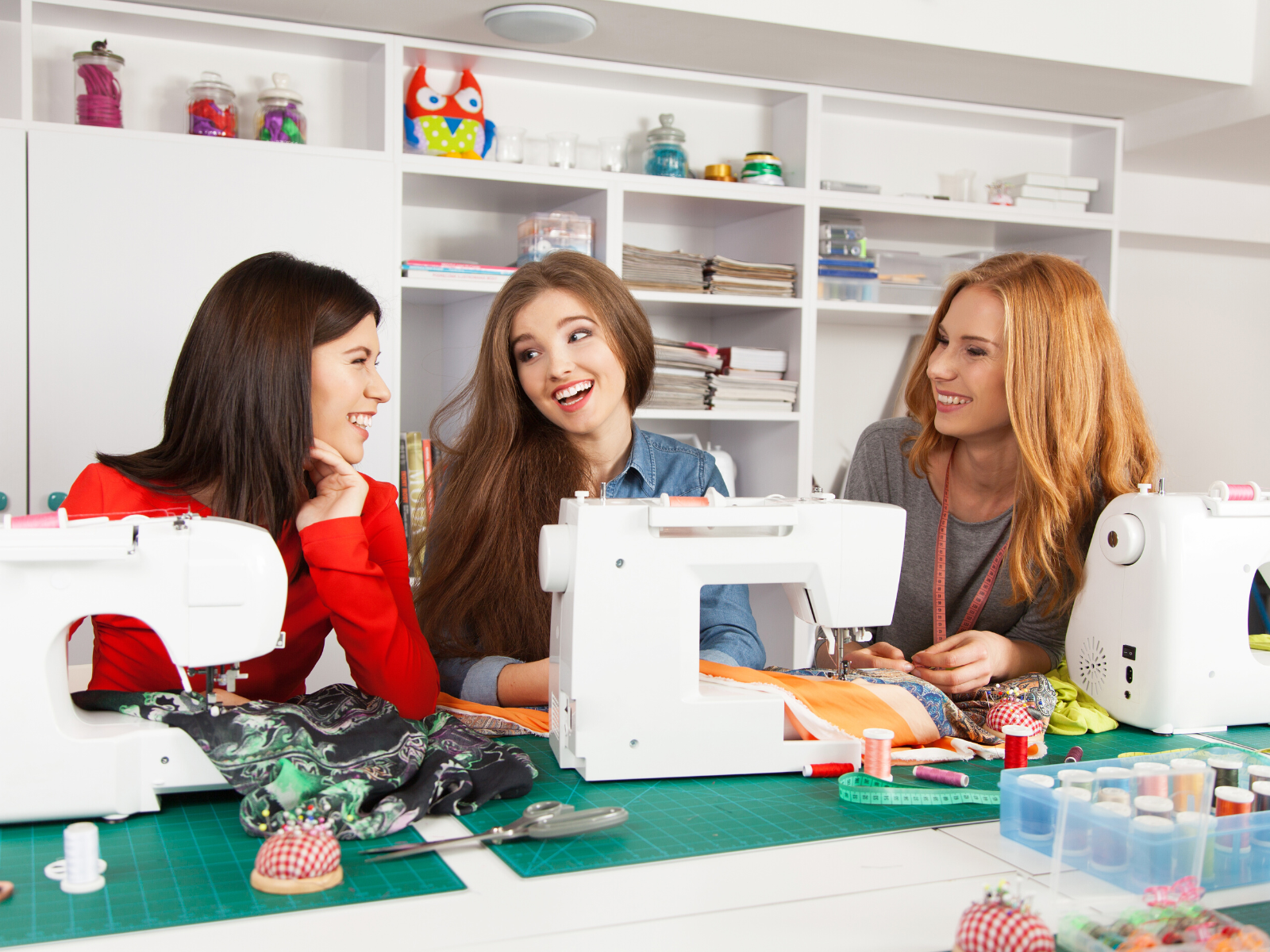 Looking to learn more about creating your own toys? Check out The Crafts Channel's video!
Want even more content about creativity and art?
Be sure to check out all of our creative chronicles!
Want to find inspiration and get serious about your sewing projects?
Check out some of our other articles: