Are you ready to dive into the world of quilting and make a beautiful masterpiece?
If so, then strap yourselves in because we're about to take off on an epic journey of creative exploration!
Quilting can seem intimidating at first, but with some basic skills under your belt and lots of practice, it can be an absolute joy.
It's a beloved art form around the world that has been passed down from generation to generation, standing the test of time.
A rewarding and creative outlet, quilting is a versatile craft that offers something for everyone, but it can seem overwhelming for beginners.
That's why we've put together this beginner's guide to quilting, full of tips and tricks to get you started on your quilting journey.
No matter if you're just starting out or looking for some tips to brush up on your quilt-creation skillset, this guide is here to give you all the tools and knowledge needed for every step of the way!
Whether you're interested in traditional quilting or modern quilting, you'll find everything you need to know to get started.
So, get your needles ready and join us as we explore fun ideas, history, and basic techniques of quilting!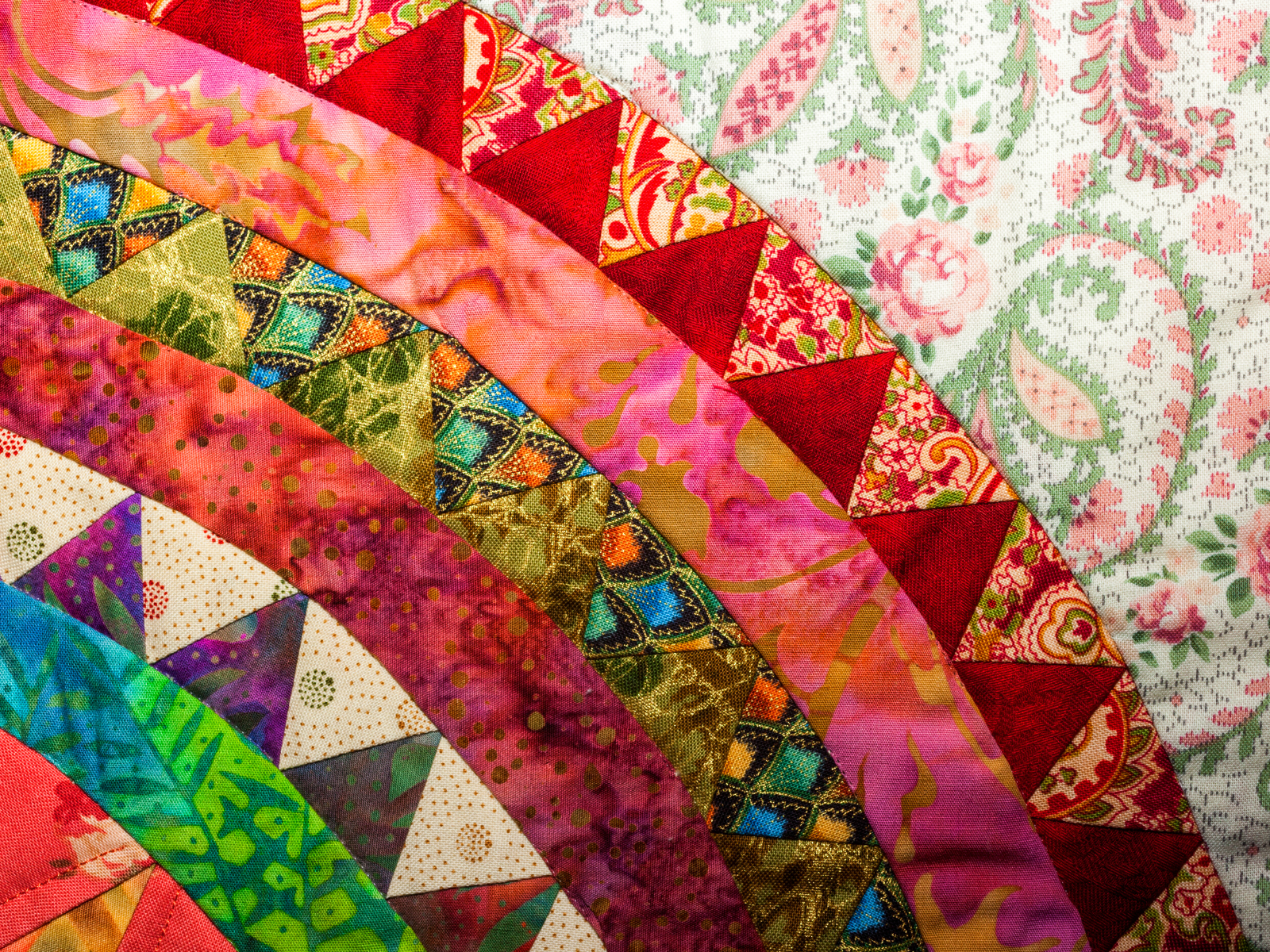 History of Quilting
Quilting has been around for centuries, dating back to ancient Egypt and the Middle Ages.
However, it wasn't until the 18th and 19th centuries that quilting became a popular pastime in America.
It was a way for women to express their creativity and pass on their skills to future generations.
Quilts were often made for practical purposes, such as keeping warm during long winters or as a way to preserve memories and honor loved ones.
Today, quilting has become a popular hobby and art form.
It's no longer just a utilitarian craft but is now used as a way to express one's creativity and make beautiful works of art.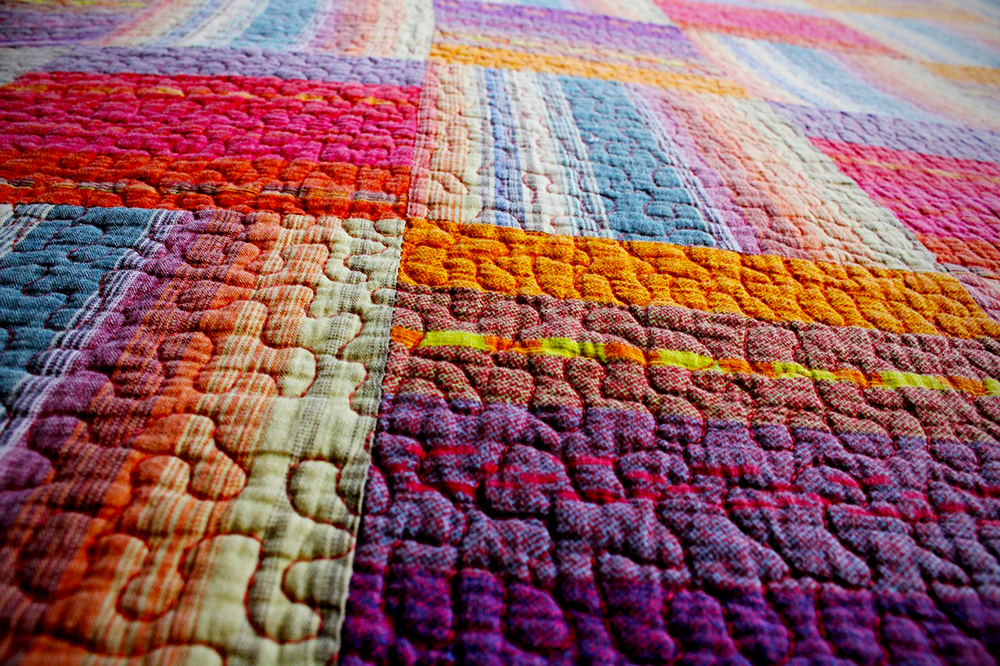 Basic Quilting Techniques
Before you begin quilting, you'll need to learn some basic techniques.
The first step is choosing your fabric.
Quilting fabric is typically 100% cotton, but you can also use blends or specialty fabrics for added texture or dimension.
Once you have your fabric, you'll need to cut it into squares or other shapes to create your quilt top.
The next step is piecing your quilt top together.
There are several methods you can use, such as hand piecing or machine piecing.
It's important to make sure your seams match up and that your quilt top lies flat as you stitch.
Don't be afraid to experiment with different quilt patterns and color combinations to create a unique and personalized design.
Once you have your quilt top pieced together, it's time to add batting and a backing fabric to create a sandwich effect.
This will add warmth and weight to your quilt.
You can use a variety of batting materials, such as cotton, wool, or synthetic blends.
Once your quilt sandwich is complete, it's time for the fun part – quilting!
Quilting stitches can be done by hand or by machine.
Machine quilting is a great way to quickly add texture and interest, while hand quilting gives you the opportunity to get creative with your stitching.
Either way, it's important to take your time and be precise with your stitching.
You can choose from simple straight lines, intricate designs, or even free-motion quilting.
It's important to practice your stitches before you start quilting, as it will help you become more comfortable with the process.
The stitch length and tension can also be adjusted to create a variety of effects; seam allowance and thread type are also important factors.
Stitch lines should be evenly spaced and straight for best results.
Excess fabric should be trimmed away and seams can be pressed with a warm iron.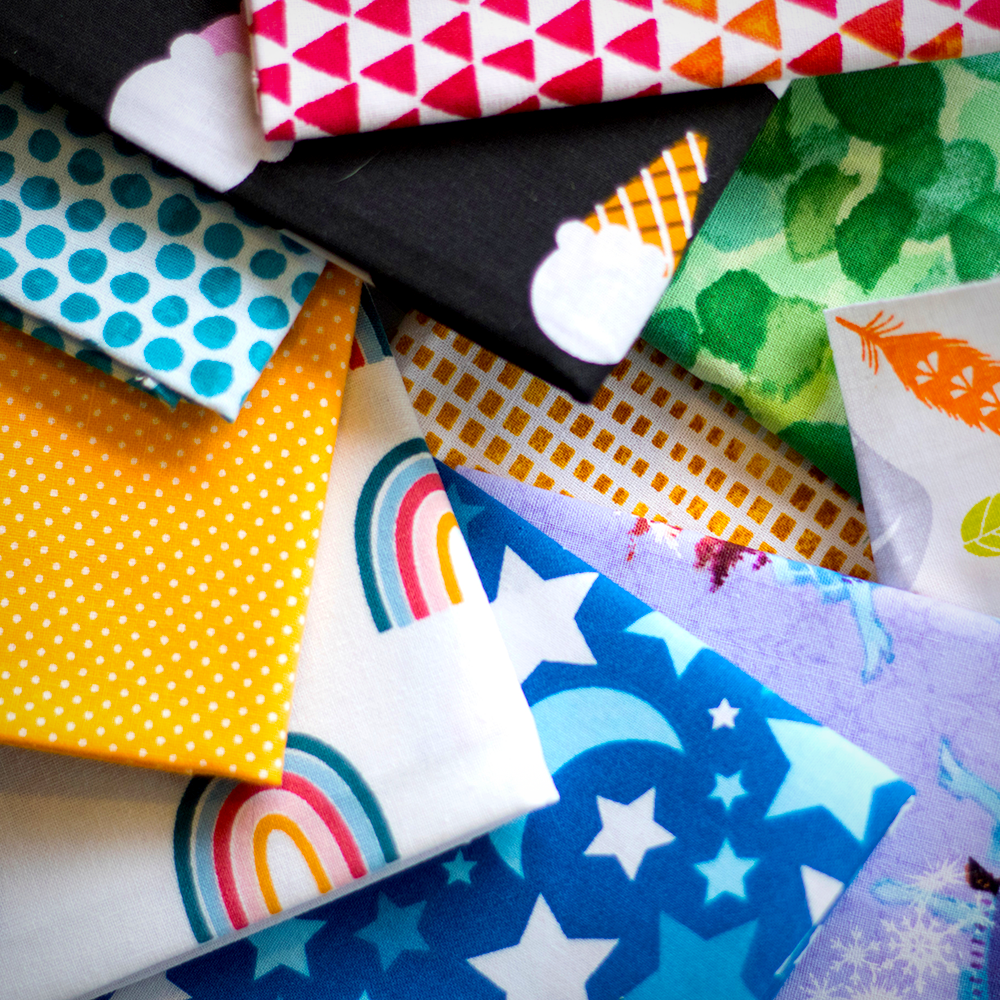 Quilting Styles and Designs
There are countless quilting styles and designs to choose from, making it easy to create a unique and personalized piece of art.
Some classic patterns include the log cabin, double wedding ring, and nine-patch, while more modern designs often incorporate bold colors and asymmetrical shapes.
Whatever your style, there's a quilt pattern out there that's perfect for you.
If you're new to quilting or looking for a fun project to do with kids, try making a simple patchwork quilt.
This involves sewing together squares of fabric in a repeating pattern.
You can use as many or as few fabrics as you like, and it's a great way to use up scraps and remnants from other projects.
Once you've mastered the basics, challenge yourself with more intricate designs, such as applique or paper piecing.
Applique involves stitching shapes or designs onto your quilt top, while paper piecing involves using paper templates to guide your piecing and create sharp angles and precise shapes.
These methods take practice but can create beautiful and unique quilts.
When beginning quilting, it's important to take your time and not be intimidated.
The quilting process can seem overwhelming at first, but with dedication and practice, you'll master the basics and be on your way to creating beautiful quilts in no time.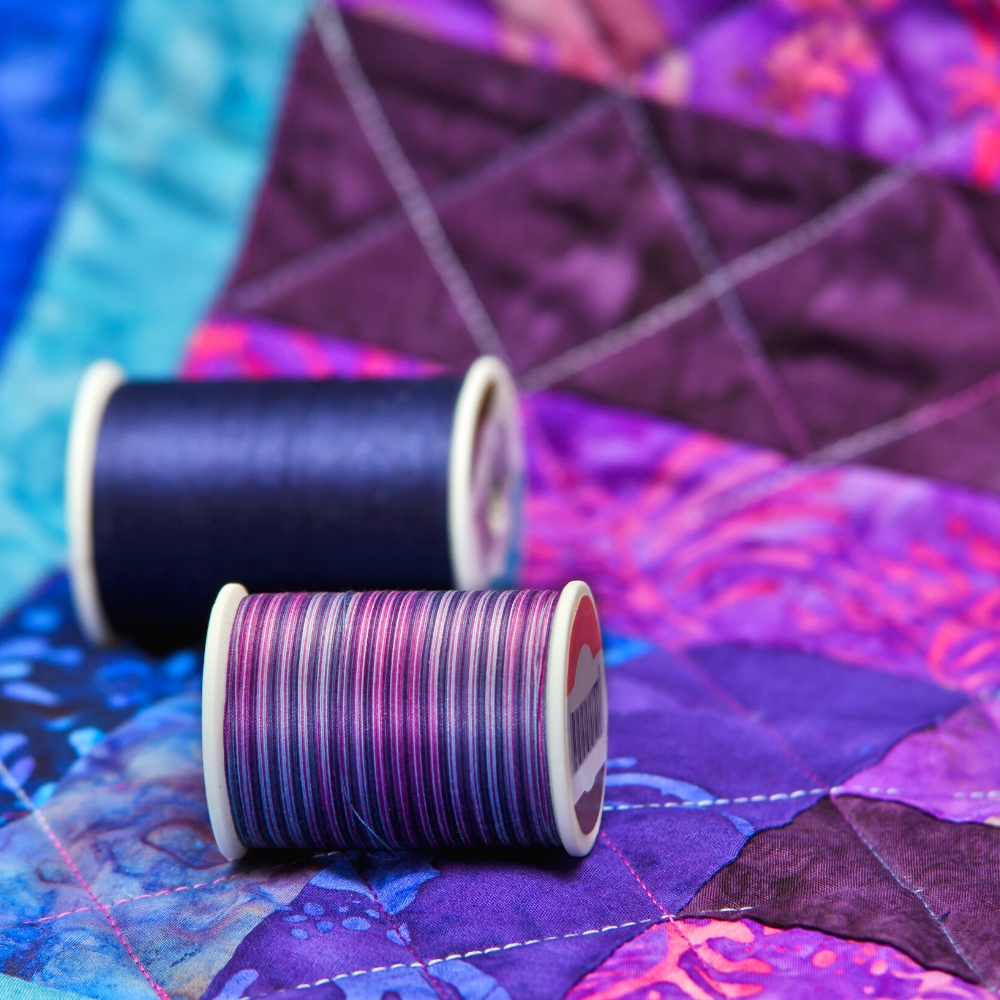 Tips and Tricks
Quilting can be a rewarding and addictive hobby, but it's important to take your time and enjoy the process.
It involves piecing together quilt blocks of fabric to create a larger quilt; you'll start by cutting your fabric into squares or rectangles, then sewing them together using a sewing machine or by hand.
Here are a few tips and tricks to keep in mind.
Start with the Right Materials
Before you can start quilting, you'll need a few essential supplies.
These include a rotary cutter, self-healing cutting mat, quilting ruler, thread, and of course, fabric!
Choose high-quality cotton fabric in the colors and patterns you love.
You can also find pre-cut fabric squares, called charm packs or jelly rolls, to make things easier.
Keep in mind that the cost of quilting supplies can add up, so start with the essentials and build up your collection over time.
Invest in quality quilting tools, such as sharp scissors, rotary cutters, a good sewing machine, and a seam ripper.
This will make the entire process easier and more enjoyable.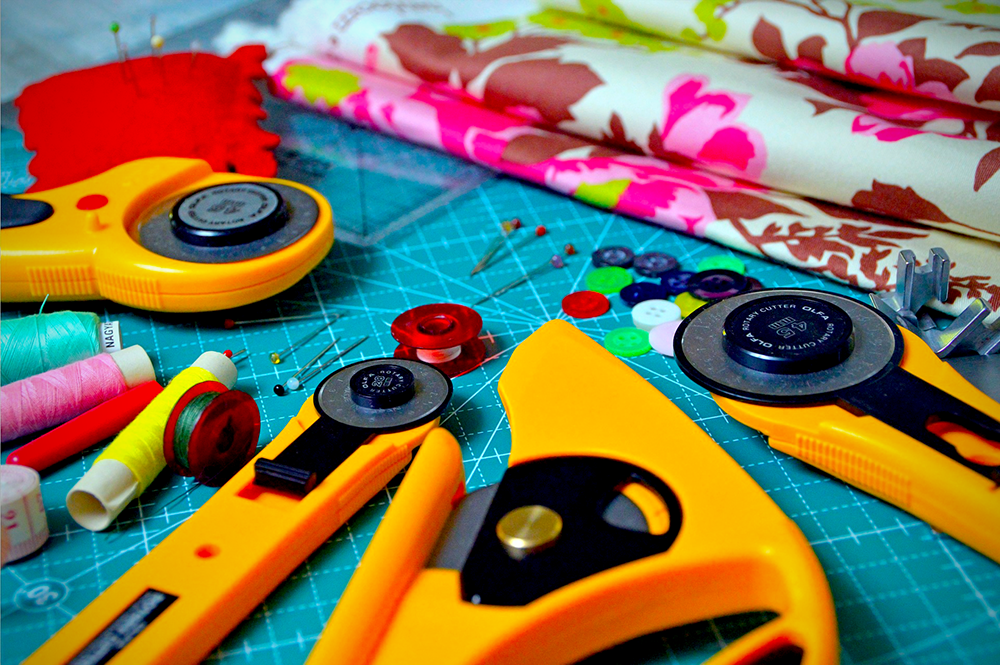 Find Inspiration
Quilting is a creative process, so it's important to find inspiration that sparks your imagination.
Browse quilting blogs, Instagram accounts, Pinterest boards, or magazines for ideas and patterns.
Join a local quilting group or take a class at your local fabric store to meet other quilters and learn new skills.
Experiment with different fabrics, colors, and patterns to create your unique style.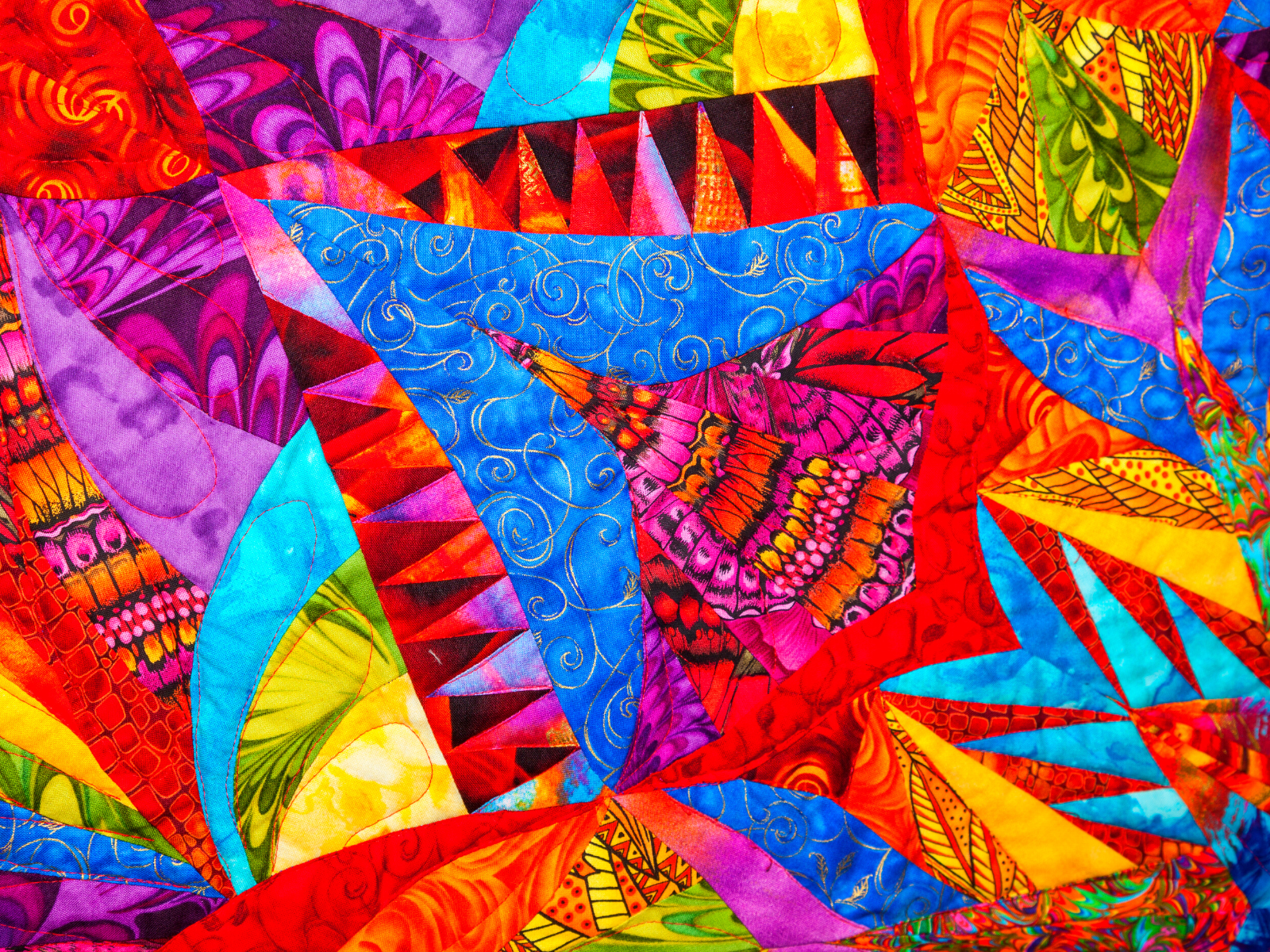 Practice
Like any skill, quilting takes practice to master.
Start with small projects, such as a pillow or table runner, to build your confidence before tackling a larger quilt.
Take your time and don't be afraid to make mistakes – even experienced quilters make mistakes sometimes!
Remember that quilting is a labor of love, so enjoy the process.
Don't be afraid to make mistakes because every quilt is a learning experience, and even the most experienced quilters make mistakes.
Keep practicing and you'll soon be creating beautiful quilts that are sure to impress!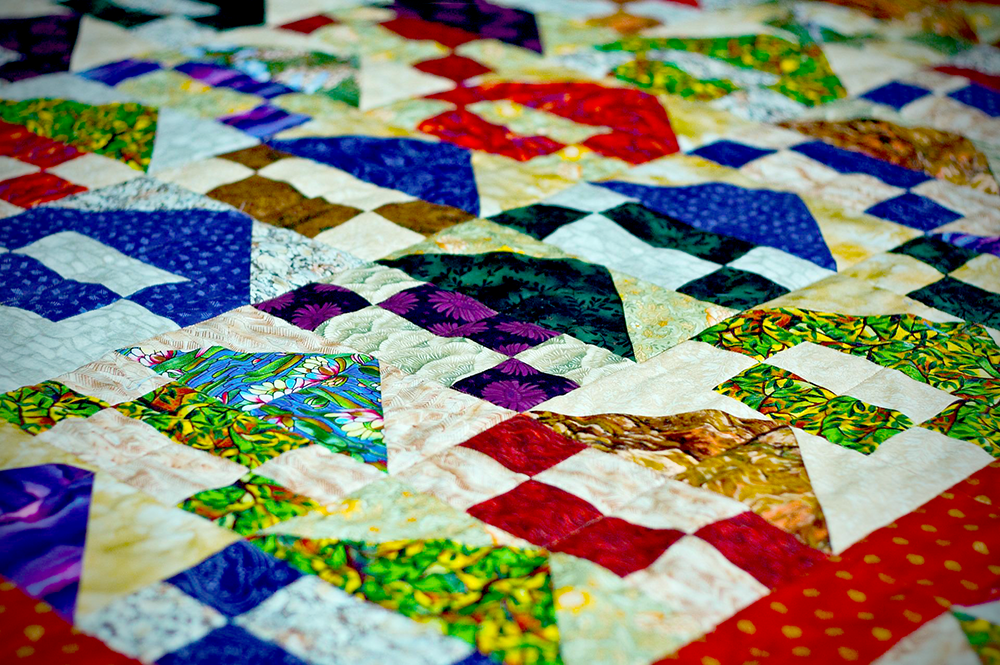 Take Breaks
Quilting can be a time-consuming and repetitive task, so it's important to step away and take breaks when you start to feel burnt out.
Set realistic goals for yourself and try to break up the work into manageable chunks.
Make sure you're taking care of your body by standing up and stretching regularly, as quilting can be hard on your joints, and practicing self-care.
Take a break when you need it, grab some snacks, and come back to your quilting with a clear head.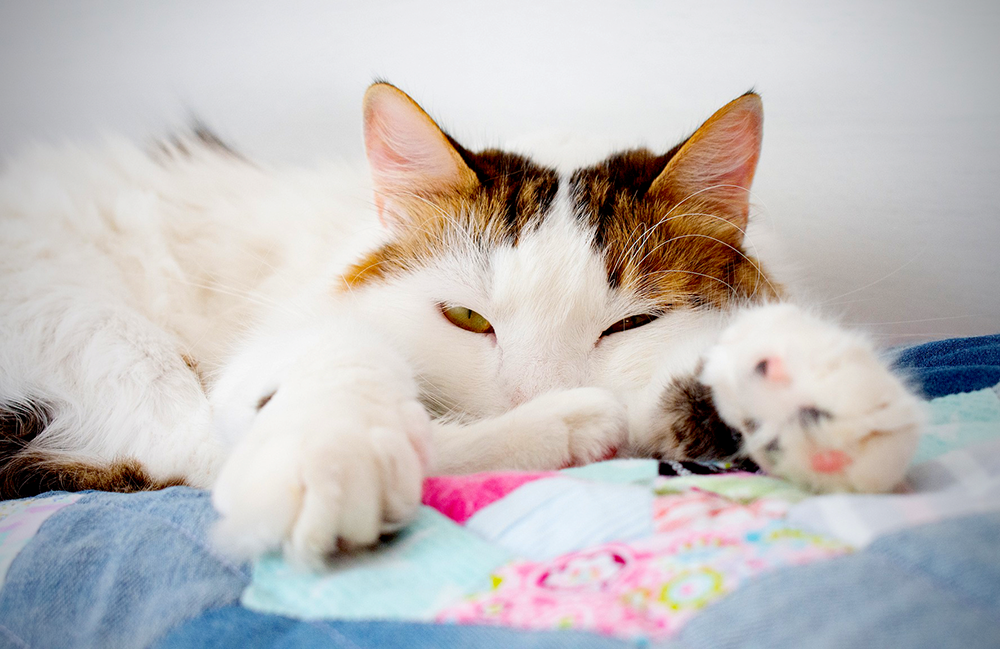 Finishing Your Quilt
Once you've quilted your layers together, it's time to add the finishing touches.
This includes trimming the edges, binding the quilt, and washing and drying it to give it that cozy, crinkly look.
There's nothing quite like the feeling of snuggling up under a quilt you've created yourself!
Now go and show off your masterpiece to the world!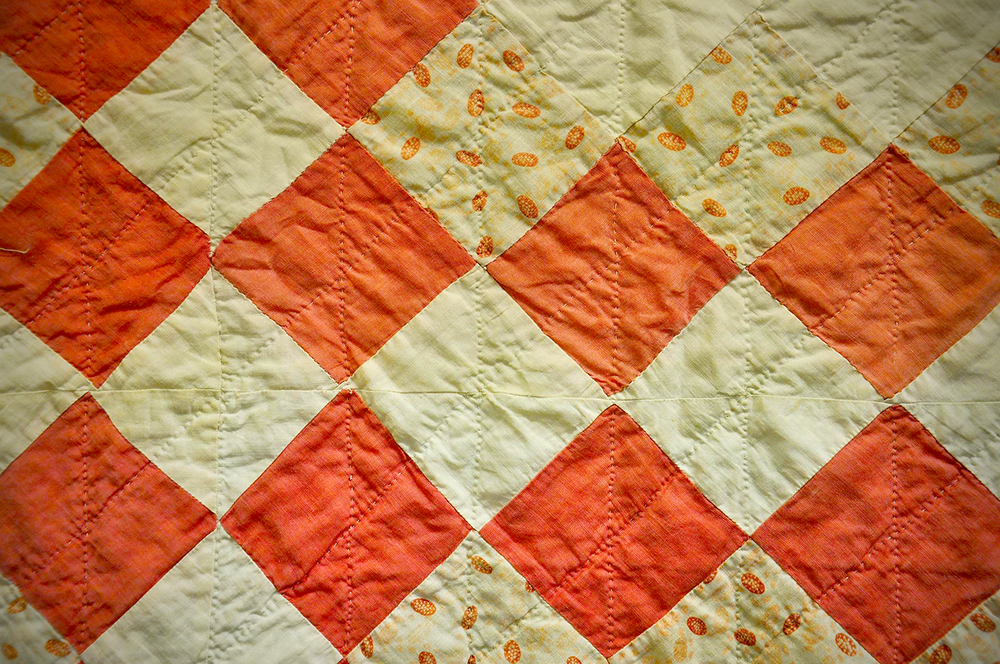 Join a Quilting Group or Class
Quilting can be a social activity, and it's a great way to connect with other artists and learn new techniques.
Join a local quilting group or take a class at your local fabric store to meet other quilters and learn new quilting skills.
Most towns have quilt shops where you can find supplies and get advice from experienced quilters.
You can also join online quilting groups or forums to connect with other quilters from around the world.
If you're working on your first quilt, a class or group is a great way to learn all the basics and get advice from experienced quilters.
You can also find online tutorials and patterns to get you started.
Quilting is an enjoyable and rewarding hobby that can be enjoyed by anyone.
Whether you're a beginner or an experienced quilter, there's always more to learn and explore!
So, connect with others, follow your creativity, and have fun!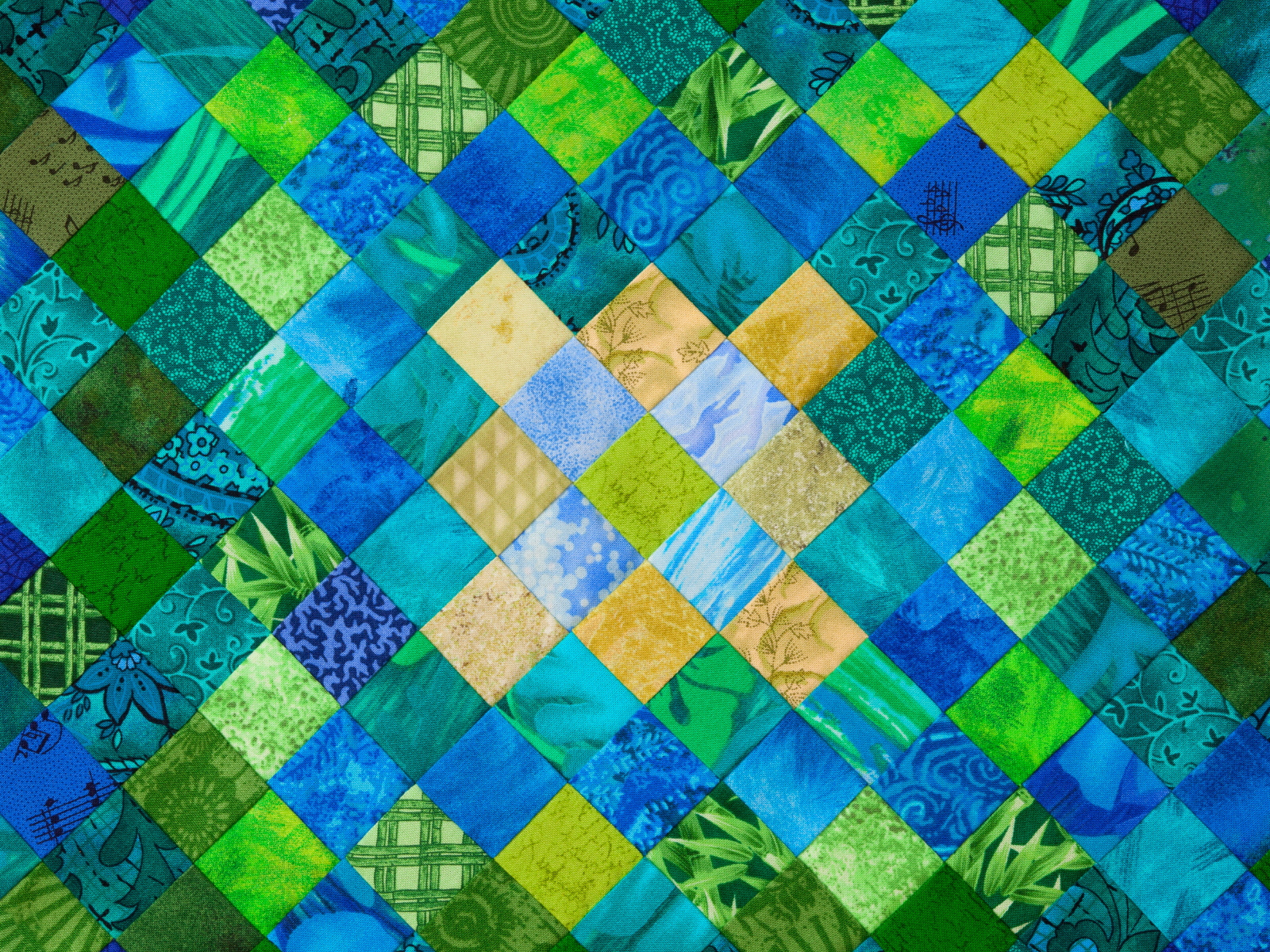 Quilting Masterpieces
Quilting can be an enjoyable way to create beautiful works of art that will last for generations; it's an art form that has been loved and cherished for centuries.
This timeless craft offers endless possibilities for creative expression.
Quilting may seem daunting at first, but with a little practice and patience, anyone can learn to quilt.
Use this beginner's guide to get started and remember to have fun along the way.
Whether you're making a quilt to keep you warm on cold nights or to give as a special gift, there's nothing quite as rewarding as creating something beautiful by hand.
And regardless of if you're a beginner or a seasoned pro, there's always something new to learn and explore in the world of quilting.
So, grab your fabric, thread, and sewing machine, and let's get quilting!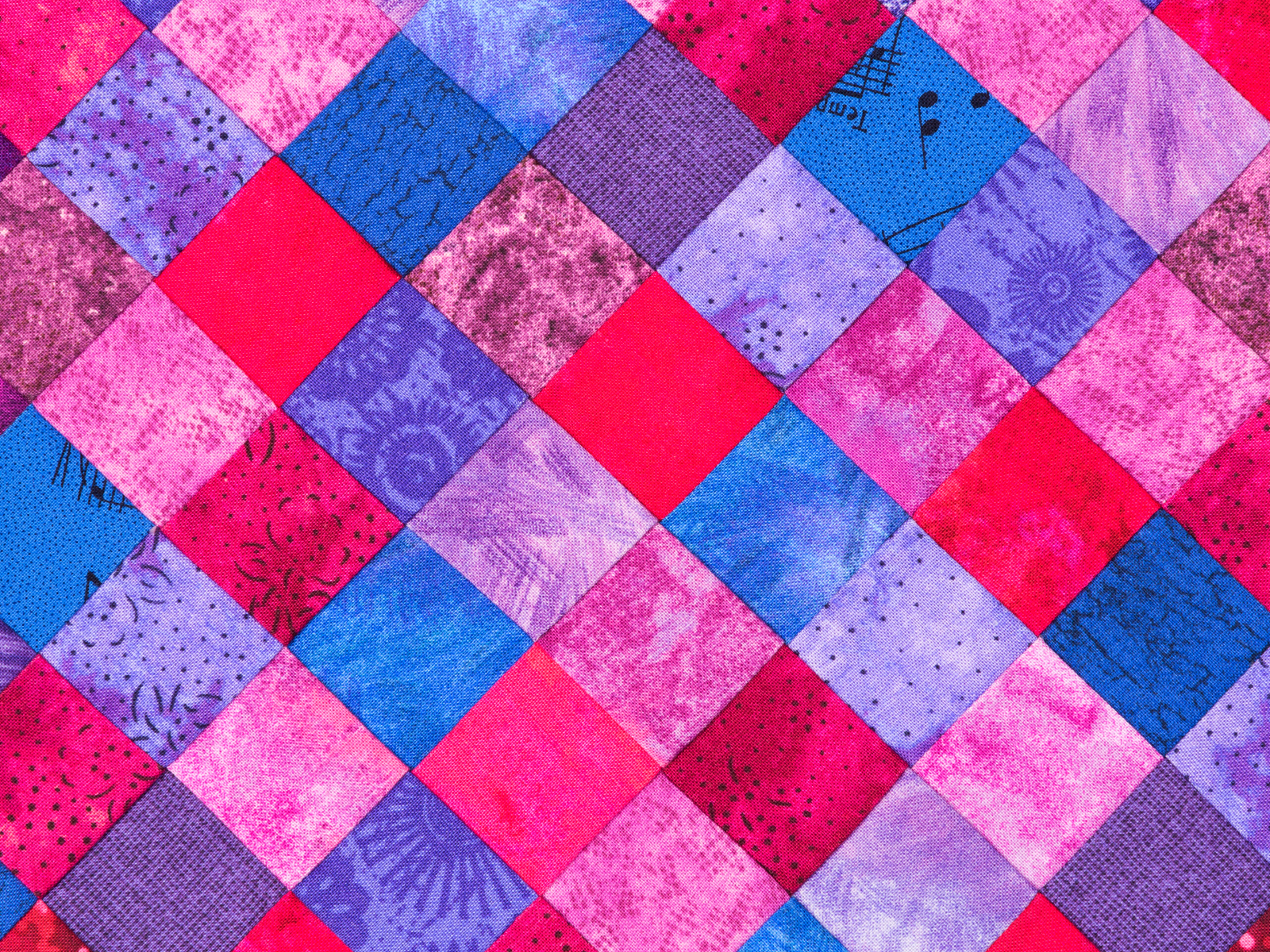 Ready to create your own quilts? Check out LoveCrafts' video!
Want even more content about creativity and art?
Be sure to check out all of our creative chronicles!
Want to take your quilting to the next level?
Check out some of our other quilting supply articles: