For many people, the thought of finger painting brings back memories of preschool or kindergarten art classes because it's a great art form for children and toddlers.
While it may teach basic motors skills while allowing them to be creative expressive, finger painting is not just for kids!
In fact,finger painting can be a therapeutic and relaxing activity for people of all ages.
Most importantly, finger painting allows you to be free and uninhibited in your art.
You don't need any special supplies or expertise – all you need is a few everyday items and you can start experimenting with color, texture, and depth.
In this article, we'll discuss the basics of finger painting, providing tips and reasons why you should liberate yourself through finger paints.
So, get ready to grab some paints, get your fingers messy, and start painting!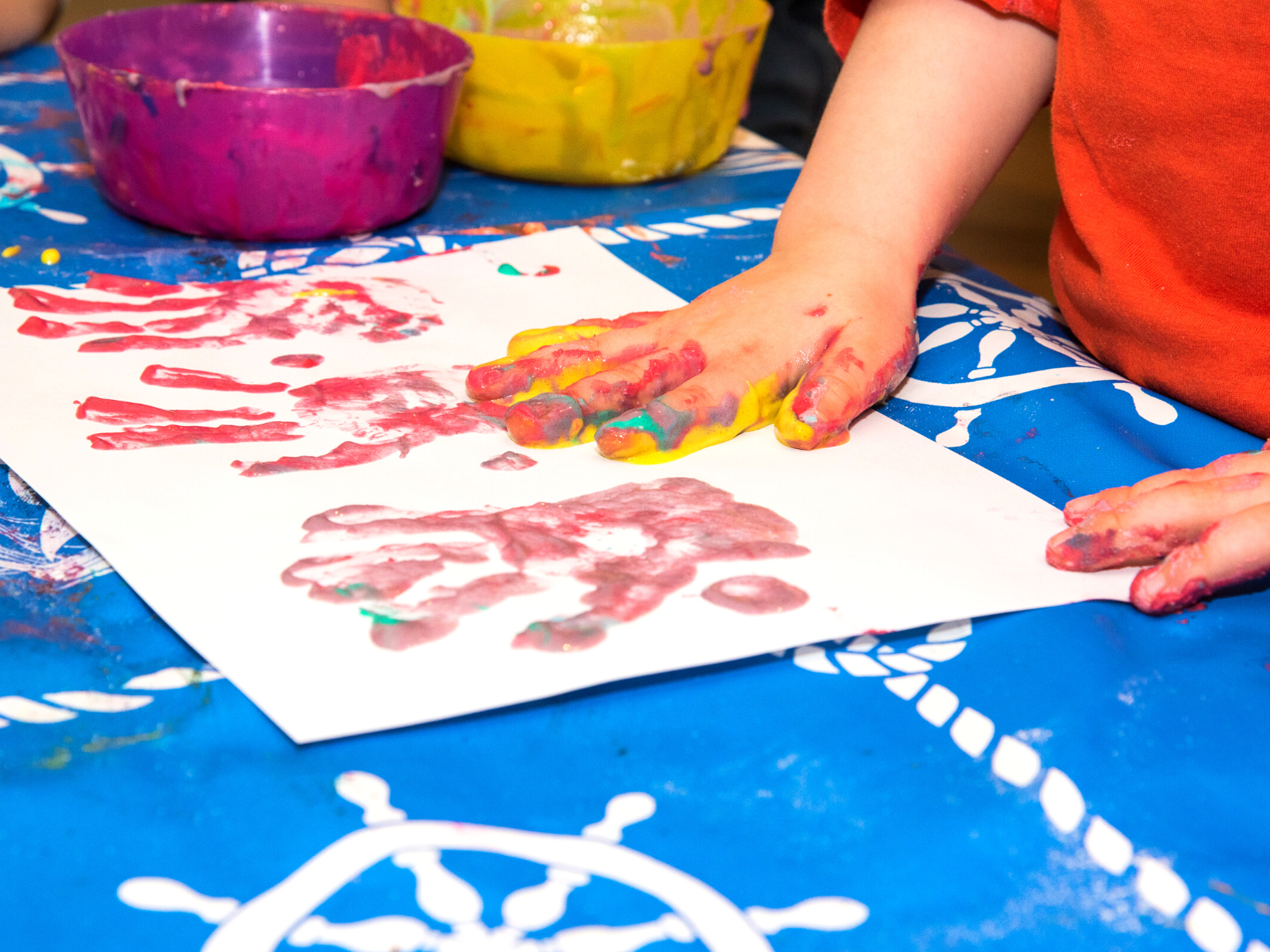 What is Finger Painting?
Finger painting is an easy and fun type of painting that involves using your fingers or hands to mix and create art.
One can finger paint by dipping fingers into paints and smearing the paint onto a canvas or entire sheet of paper.
This form of painting allows for an immediate, direct connection with the painting material.
Finger painting allows the artist to explore texture, color, and movement in unique ways that cannot be achieved with traditional instruments like a paint brush.
As a result, it is often used in therapy as a form of self-expression and cognitive development.
Finger painters of all ages can use this technique to explore the creative process and express emotions.
It's a great way to explore color, texture, and composition.
You can use a variety of mediums such as acrylic paint, tempera paint (also known as poster paints), or watercolor.
You can also choose to paint on canvas, paper, wood, or any other surface that you'd like.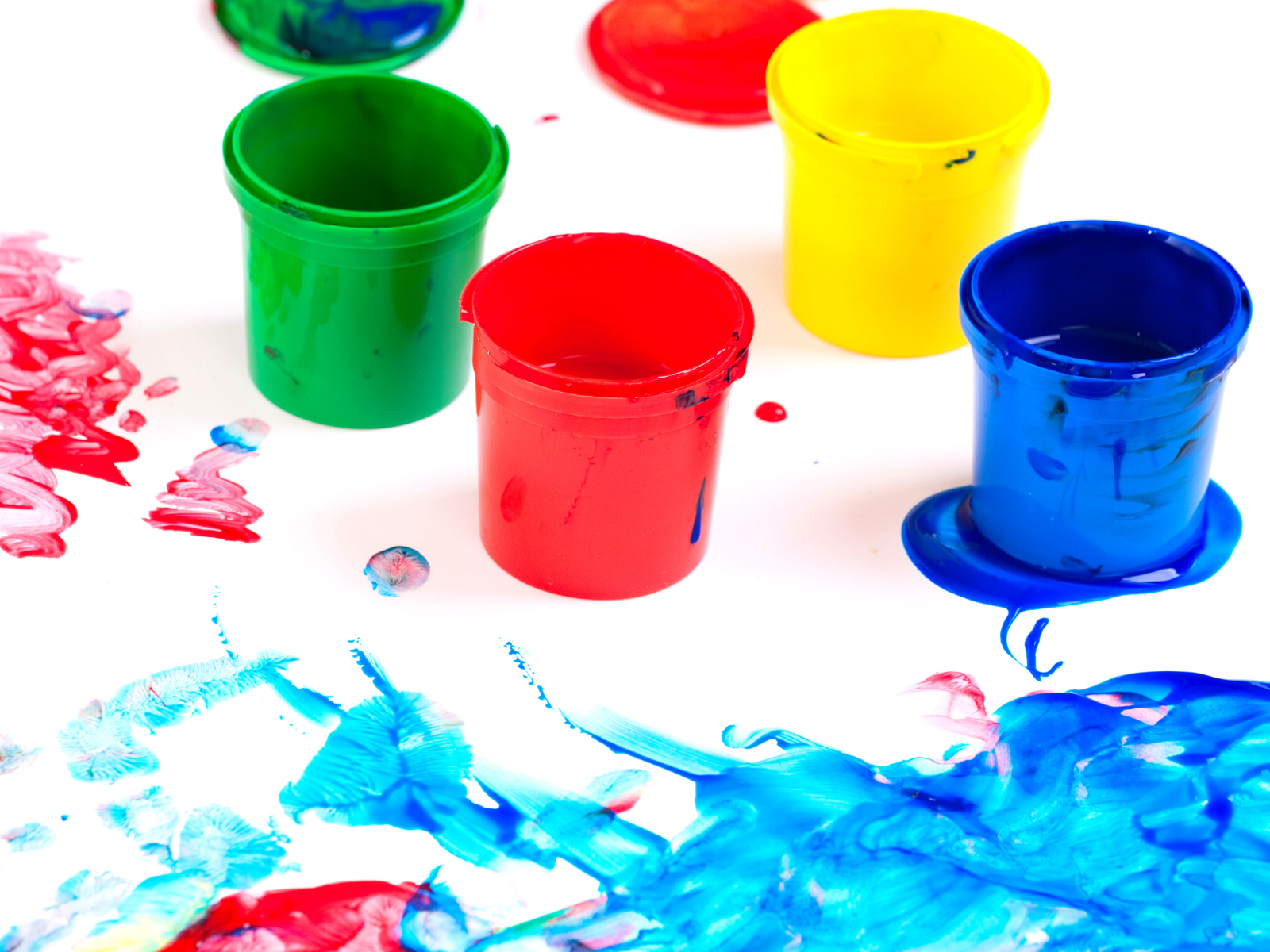 Is Finger Paint a Special Kind of Paint?
No, regular paint can be used for finger painting.
If you're using acrylic paint or tempera paint, it's best to choose a non-toxic option.
You can find finger paint in craft stores, or you can even make your own with just a few simple ingredients.
To make your own homemade finger paints, you'll need a few basic supplies: cornstarch, food colouring, white vinegar and liquid dish soap.
Mix together equal parts cornstarch and water, add a few drops of food coloring and stir.
Then add one tablespoon of white vinegar and one teaspoon of liquid dish soap and stir until the mixture is a creamy consistency.
If you want to use watercolors for finger painting, make sure to buy non-toxic, kid-safe paints.
There are also safe, edible finger paint sets you can buy if you want to be extra safe.
Also, make sure you have plenty of paper towels on hand to wipe off your fingers between paint colors!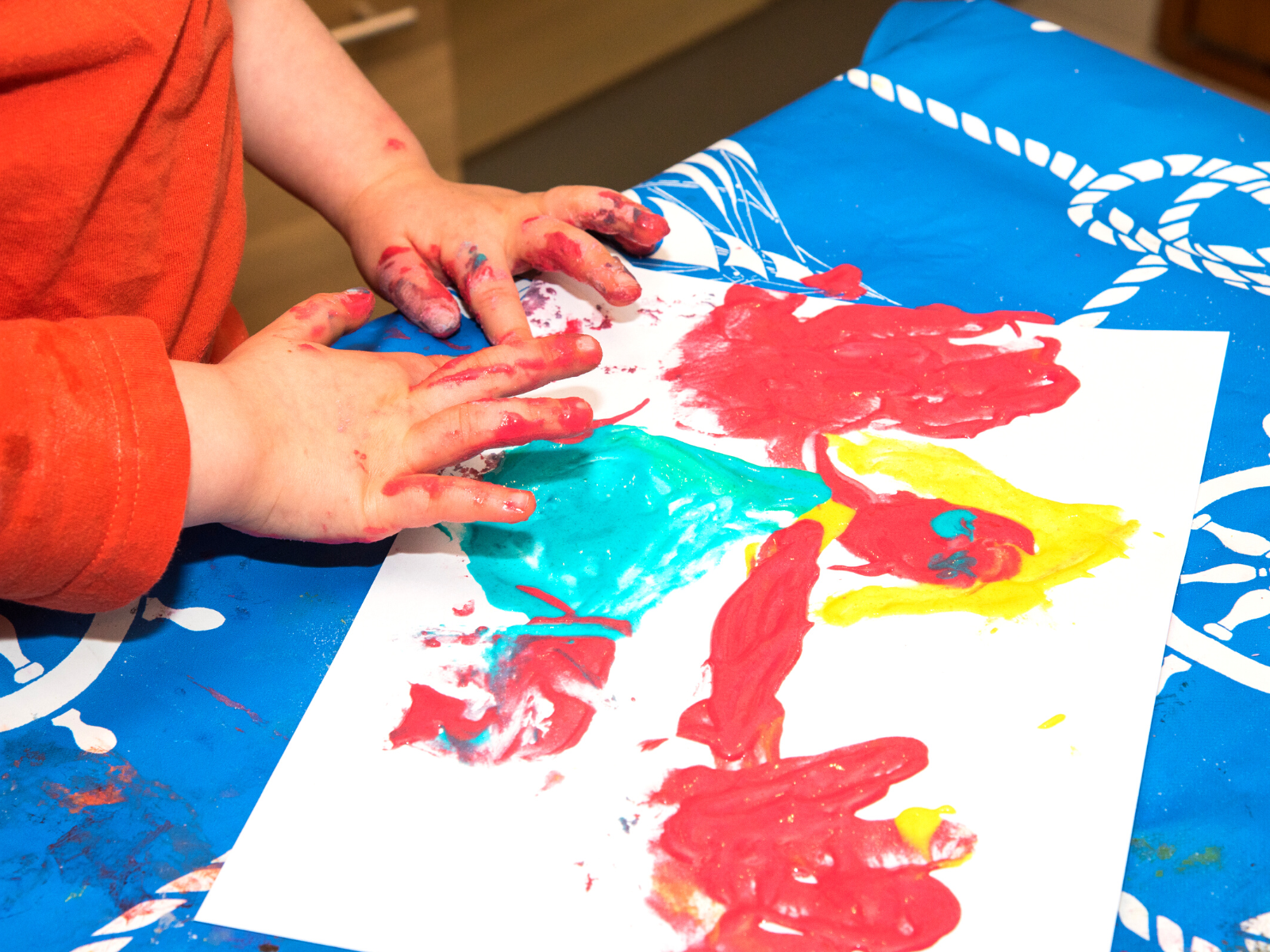 Why Finger Paint?
Finger painting is a great way to be creative and express yourself, since it doesn't require any formal knowledge or special skills.
It can also provide a sense of relaxation and freedom from the everyday stresses of life.
Unlike other traditional painting techniques, finger painting allows you to use your entire body to create; you can create on regular sized canvas and paper or go all out with large sheets!
You can move around and use your body to paint, which adds a different dimension to the painting.
Finger painting can help you to express your ideas and emotions in a way that other painting techniques cannot.
Plus, it's a great way to get creative with the whole family!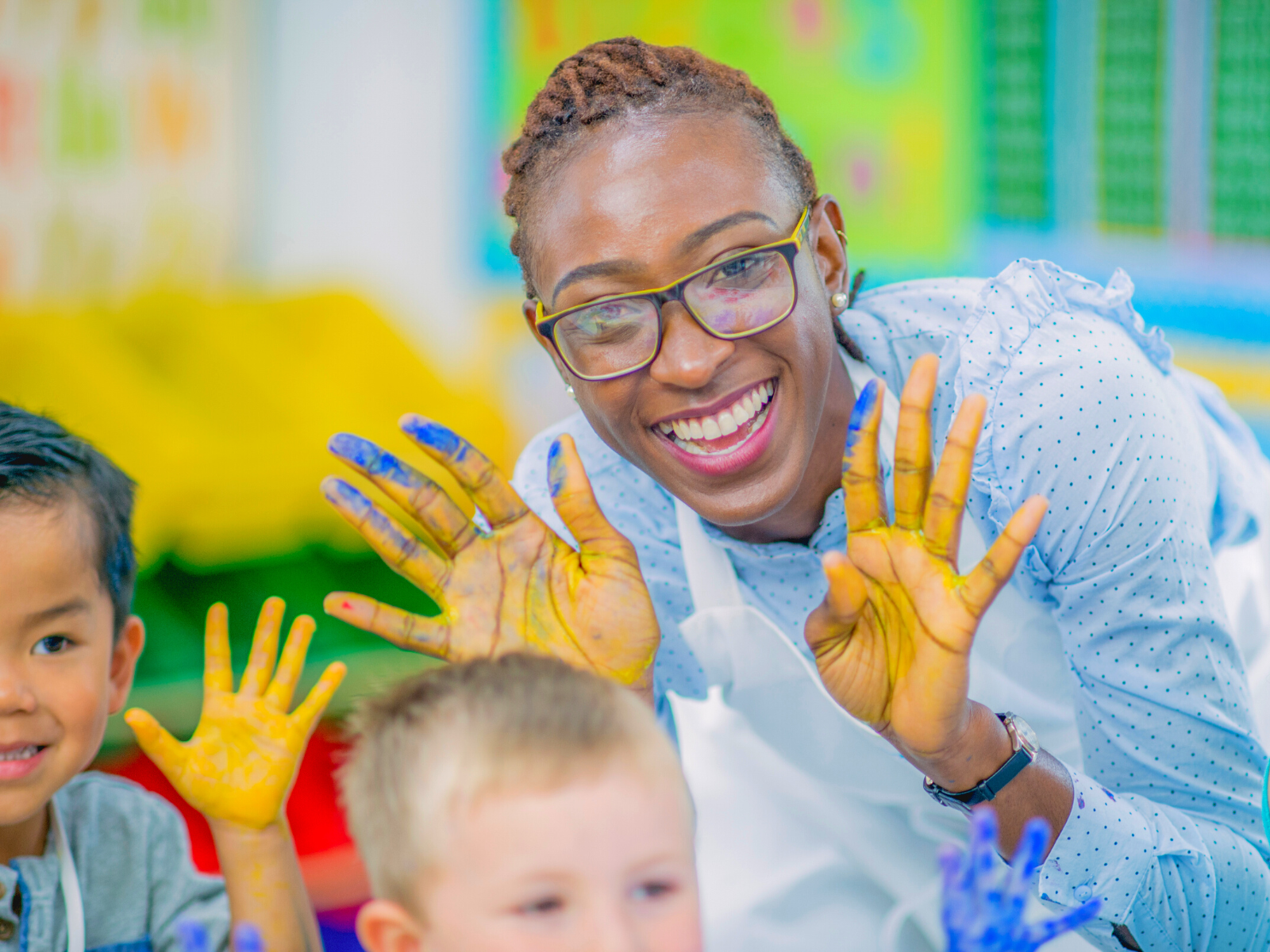 Finger Painting and Young Children
Finger painting is a fun idea for children who are just starting to explore their artistic side.
Young children often love finger painting's squishy texture, and it can be a great way to help them develop their motor skills as well as explore their creativity through sensory play.
It's also a great way to introduce color theory and color mixing while working on fine motor skills.
The tactile experience of finger painting can also be beneficial for children with sensory issues.
It's non-threatening, so children can get creative without feeling scared or overwhelmed.
Finger painting is also a great way to help young children learn about color and texture while developing hand-eye coordination.
They can experiment with different combinations and explore what happens when they mix colors with their little fingers.
Some fun finger painting ideas include making hand prints, exploring texture by using different items in the paint, and creating abstract art.
No matter what they create, it can be a great art activity for them to express their creativity.
It can be loads of fun for you and your child, so why not give it a try?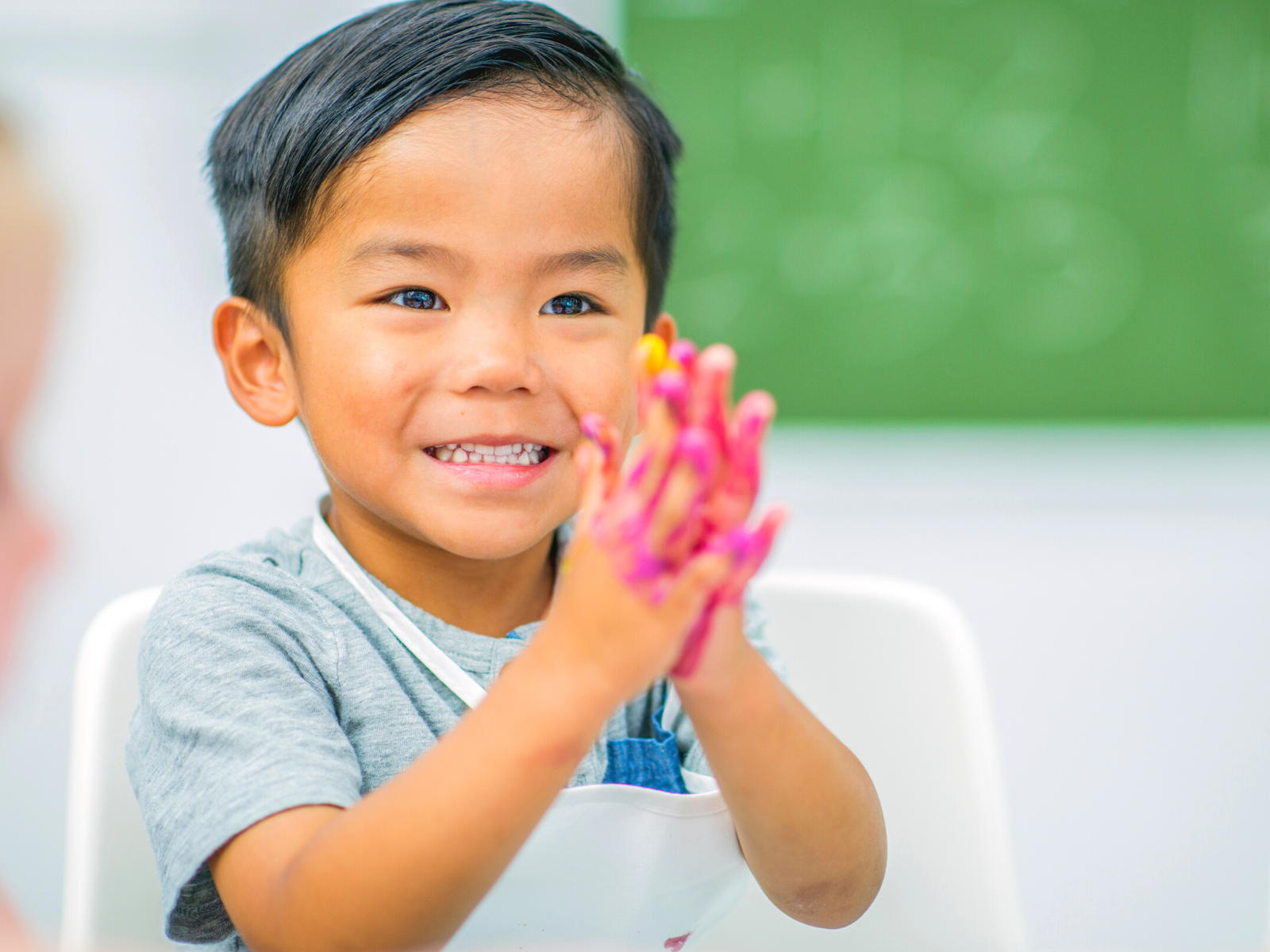 What You Need to Start Finger Painting
It doesn't take much to get started with finger painting, and the supplies are pretty cheap, too!
To get started, you just need a few basic materials:
A surface to paint on (canvas, paper, wood, etc.)
Paints (acrylic, tempera or watercolor)
Paper towels
Paper plates or cups to store paint
A drop cloth or newspaper to protect your surfaces
Painters tape (optional) to secure your painting surface
Once you've gathered the necessary supplies, you can start experimenting and having fun!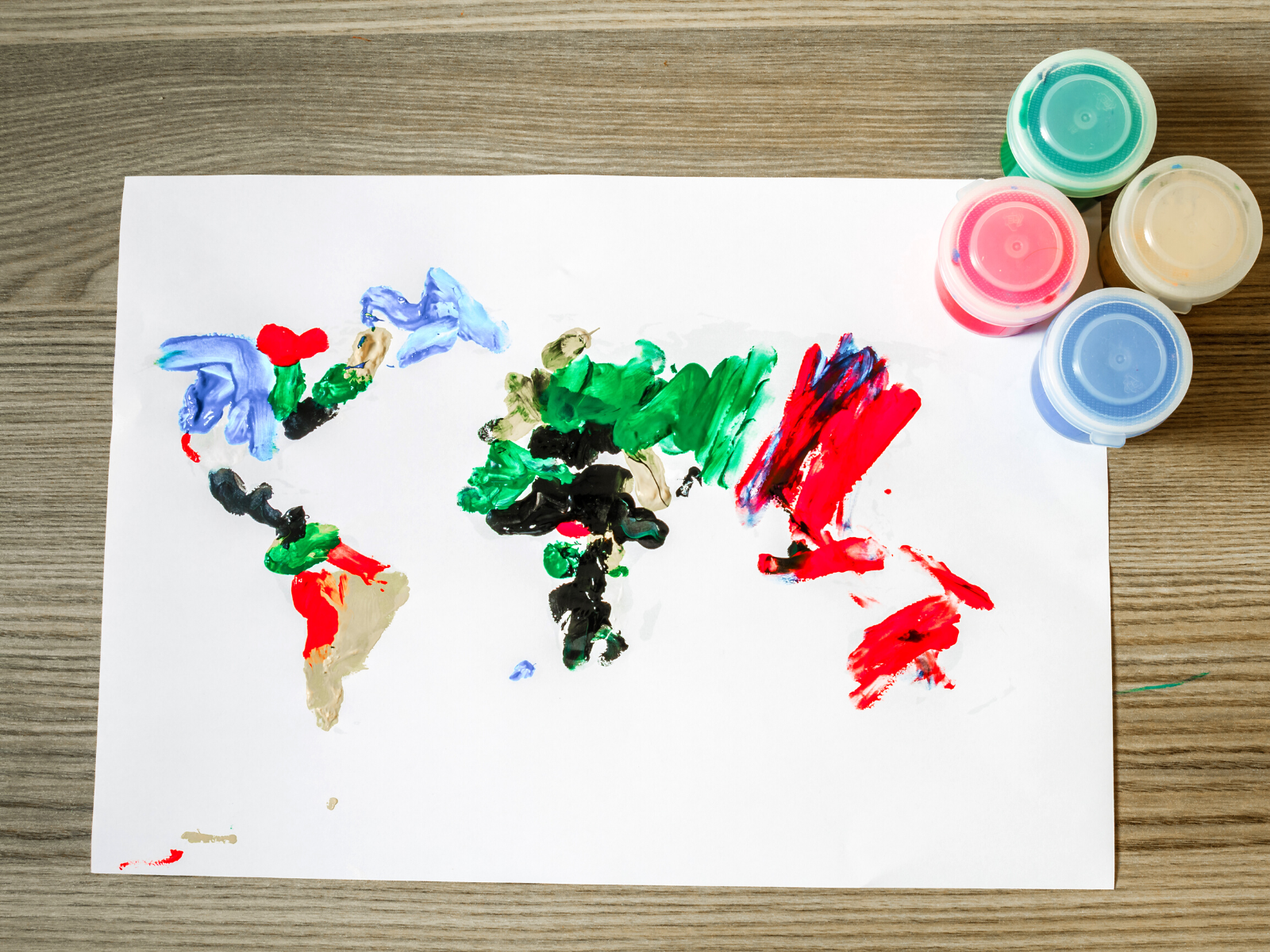 Why You Should Finger Paint
Finger painting is a great way to express yourself and explore your creative side.
It's an easy and fun way to discover new painting techniques and create unique and interesting artwork.
It also allows you to use your entire body in the creative process, which can be a great way to explore movement and color.
Plus, it's a great way to spend time with friends and family!
Finger painting is a great way to relax and de-stress.
The act of finger painting is calming and can help to clear your mind.
When you focus on the paint and the strokes you are making, you can forget about your stressors and worries.
This can be a great way to unwind after a long day or week.
You can be as creative as you want to be.
There are no rules when it comes to finger painting.
You can let your imagination run wild and create whatever masterpiece you desire.
Whether you want to create a beautiful landscape or an abstract work of art, the choice is completely up to you!
It's a great activity for all ages.
Finger painting is not just for kids!
Adults can also enjoy this fun and creative activity.
Finger painting can be done solo or with friends or family members.
It's a great way to bond with loved ones while also expressing your creativity.
There are many reasons you should start finger painting and the possibilities are endless.
So, grab some paint and get creative with finger painting today!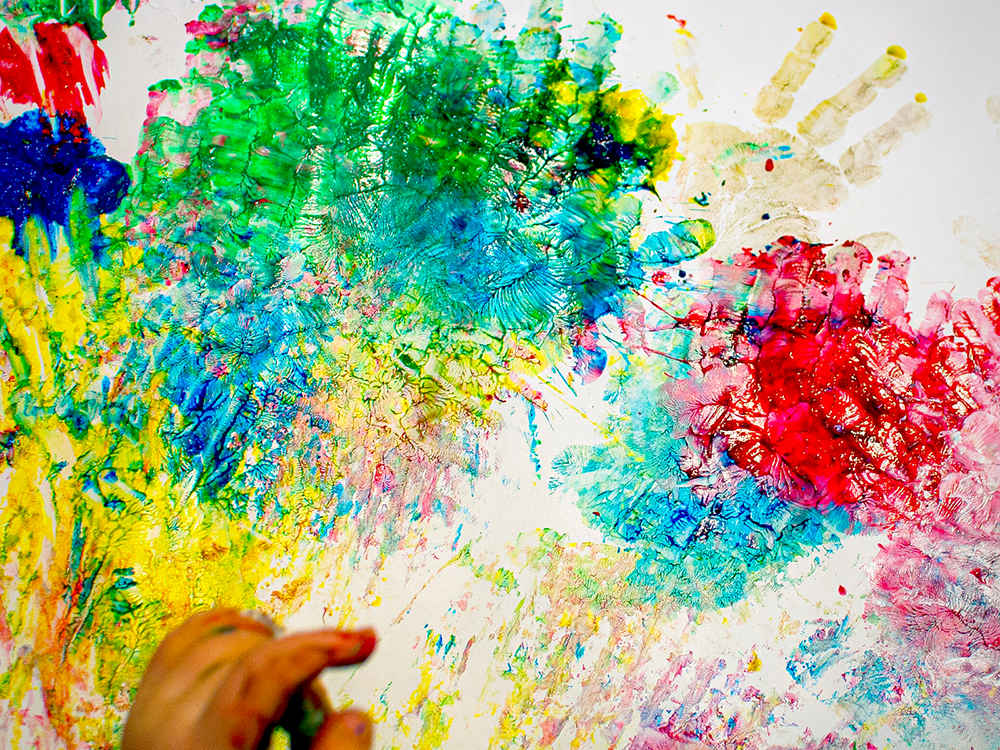 Tips for Finger Painting
If you're new to finger painting, there are a few tips that can help you get started.
First, make sure that your workspace is covered with newspaper or something that can be easily cleaned with cleaning materials and cold water.
Also, it's always best to start with a pre-primed canvas or white paper.
This will ensure that your painting sticks and is easier to work with.
Finally, it's important to use good quality paints – this will make a huge difference in the finished product.
Now that you know the basics, it's time to get started!
Grab some paper and paints, and get ready for a fun art session.
Remember to be creative and don't be afraid to experiment with different colors, textures, and compositions.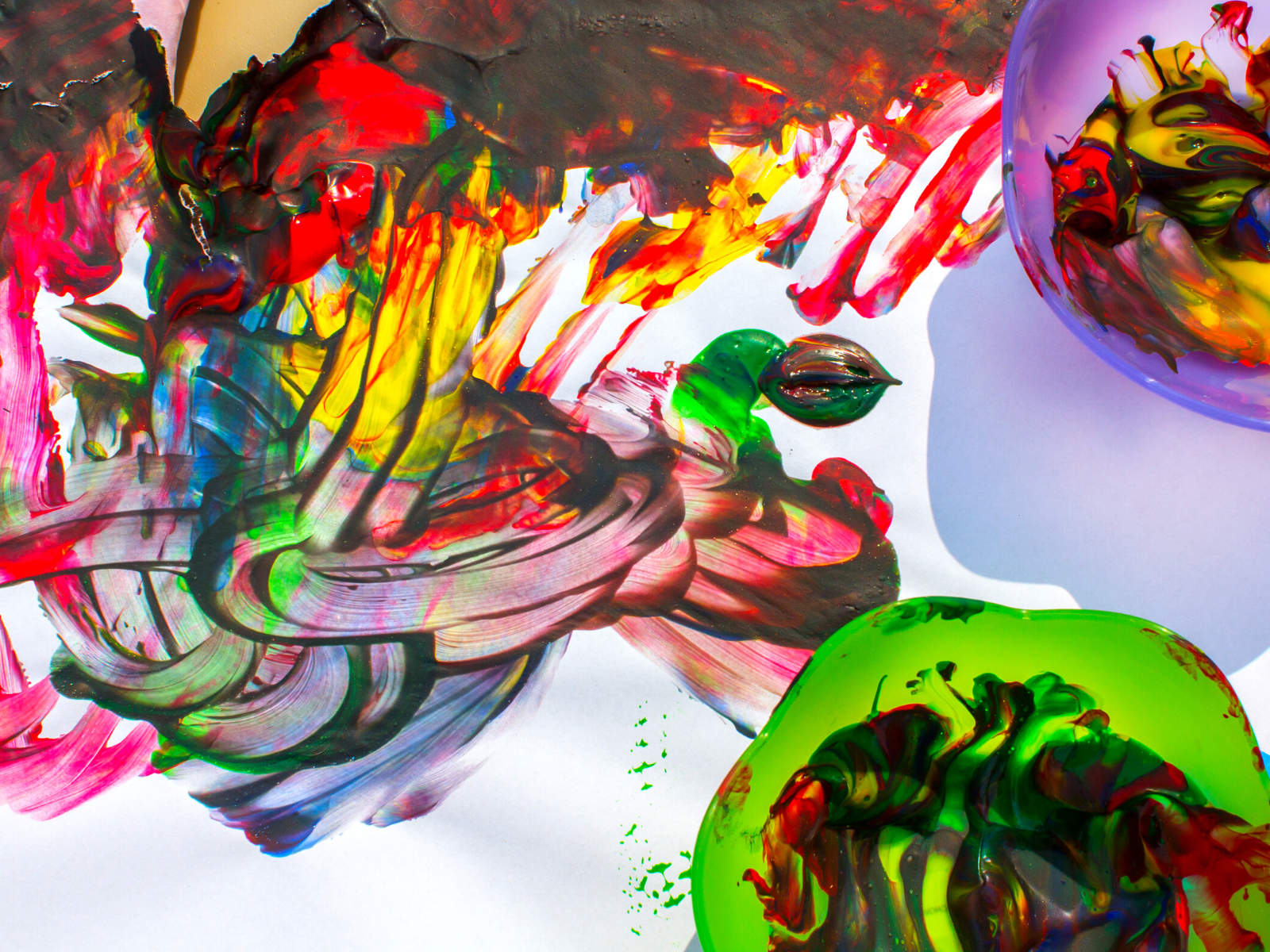 Finger Painting Freedom
If you're looking for a fun and creative activity that will help you relax and de-stress, look no further than finger painting!
Whether you're 5 or 85, finger painting is an activity that everyone can enjoy.
Finger painting can be a great way to relieve stress and express yourself in a creative manner!
Give yourself permission to get creative because you never know what masterpiece you might create!
So, grab some paints and get started on your next masterpiece!
Good luck and happy painting!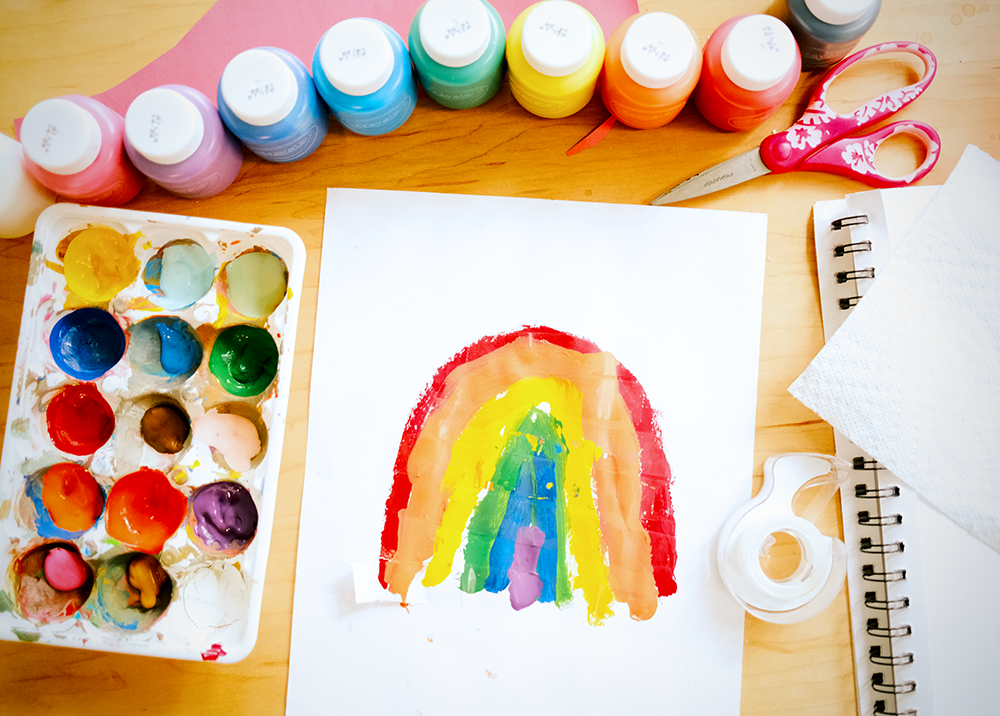 Interested in seeing how a professional artist handles finger painting? Check out Art Insider's video!
Looking for some finger painting ideas? Check out 5-Minute Crafts' video!
Want even more content about creativity and art?
Be sure to check out all of our creative chronicles!
Want more children's art supplies?
Check out some of our other articles: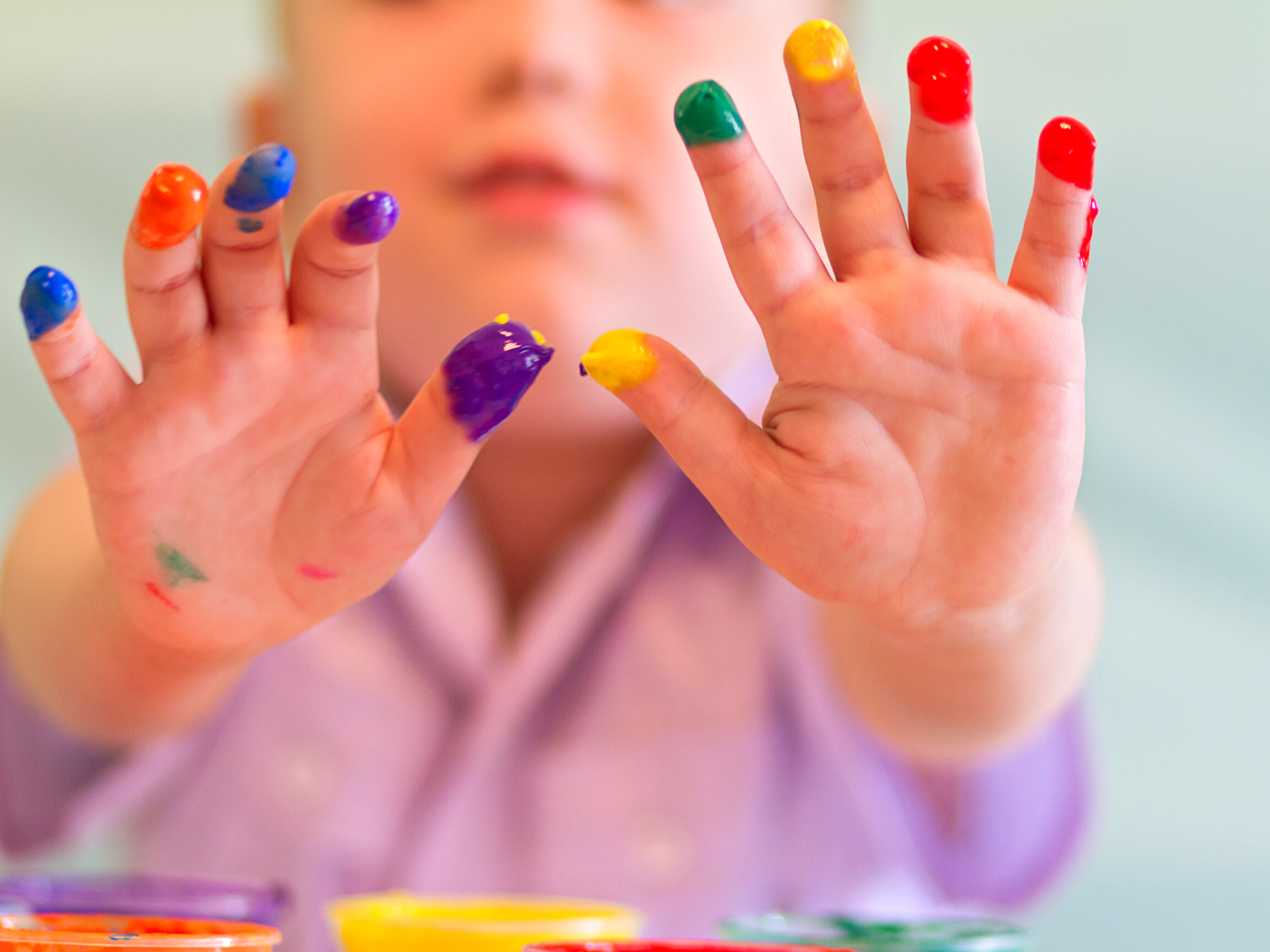 Interested in learning more about painting?
Check out some of our other painting articles:
Want other painting ideas?
Check out these articles: