Have you ever wanted to try your hand at spin art painting, but don't have a fancy spin art machine?
No problem!
There are a lot of fun ideas and ways to make your own DIY spin art at home!
With a little bit of creativity, you can easily make your own homemade spin art machine using a common kitchen accessory.
All you need is some paint, paper, and a salad spinner.
Keep reading and you'll learn how to make your own DIY spin art paintings right at home!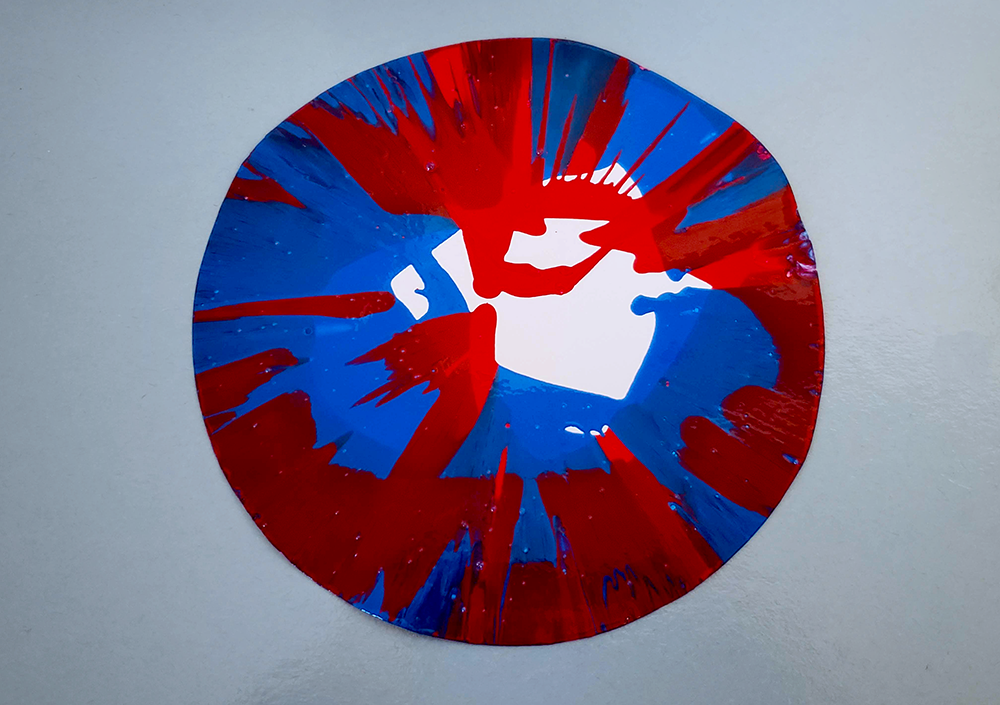 How Does Spin Art Work?
Have you ever seen those spin art machines and wondered how they work?
Well, it's actually pretty simple!
Paper is placed inside of the machine, and then paint is added on top.
When the machine is turned on, the centrifugal force will cause the paint to spread out and create interesting patterns on the paper.
Centrifugal force works by spinning an object around a central point.
It is the force that pulls things away from the center of a rotating object.
In this case, the paint is pulled away from the center of the paper and spreads the paint across the surface
Whether you have a fancy machine, a simple store-bought kit, or salad spinner, the process is still the same.
While there are plenty of ways to create a DIY spin art machine at home, such as an electric drill or box fan, you don't have to do anything crazy to enjoy the fun of spin art!
Now that you know how spin art works, it's time to learn how to make your own DIY spin paintings at home!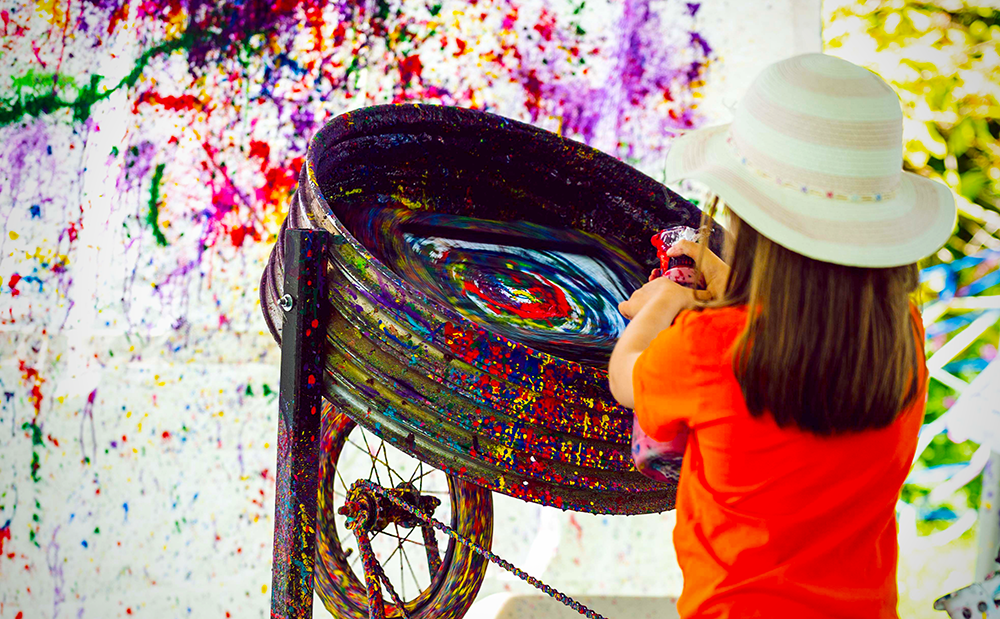 Getting Started
To create your own spin art, you'll need a few supplies. First, you'll need some acrylic paint.
You can find this at most craft stores.
You'll also need a few sheets of paper.
I prefer to use cardstock because the thickness holds up better when wet, but you can use whatever you have on hand.
Finally, you'll need a salad spinner.
This is what you'll use to actually create the spin art.
Once you have your supplies, it's time to get started!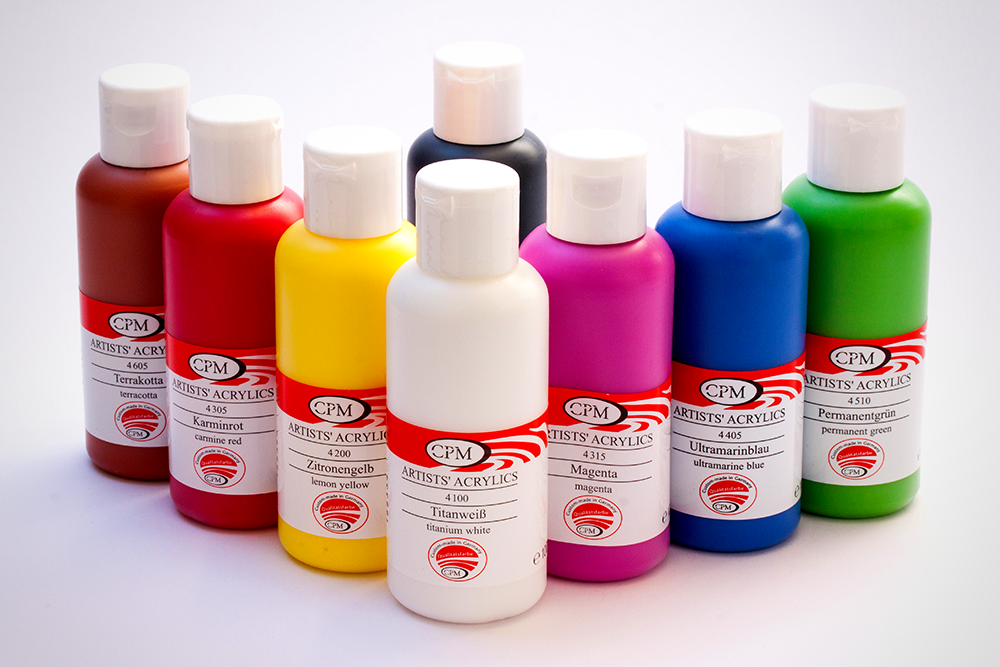 Prep the Paint
It's helpful to put your chosen paint colors in individual squeeze bottles.
While you can purchase some from a craft store, the condiment bottles found at the dollar store work great and are much cheaper.
Once you have your bottles of paint, add a small amount of water to each one and screw the lid back on.
Shake the bottle to mix the paint and water together.
Adding water helps to thin the paint and makes it easier to squeeze out of the bottle and spin easily.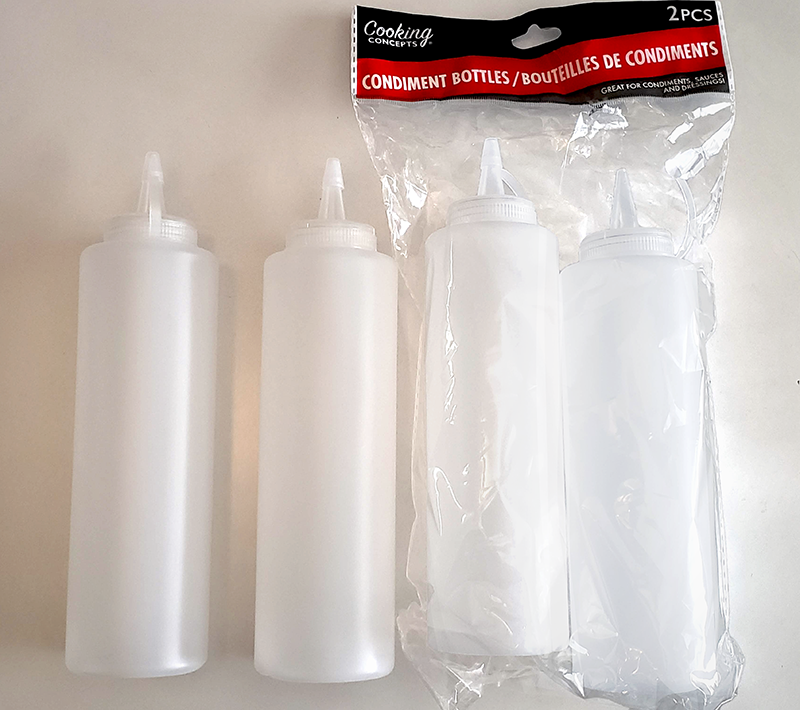 Load the Paper
Next, it's time to prep your paper.
You'll want to cut the paper so that will fit easily inside the salad spinner.
You can create whatever shape you want, but circles work great for salad spinners.
Once you have your paper cut out, it's ready for salad spinner spin art.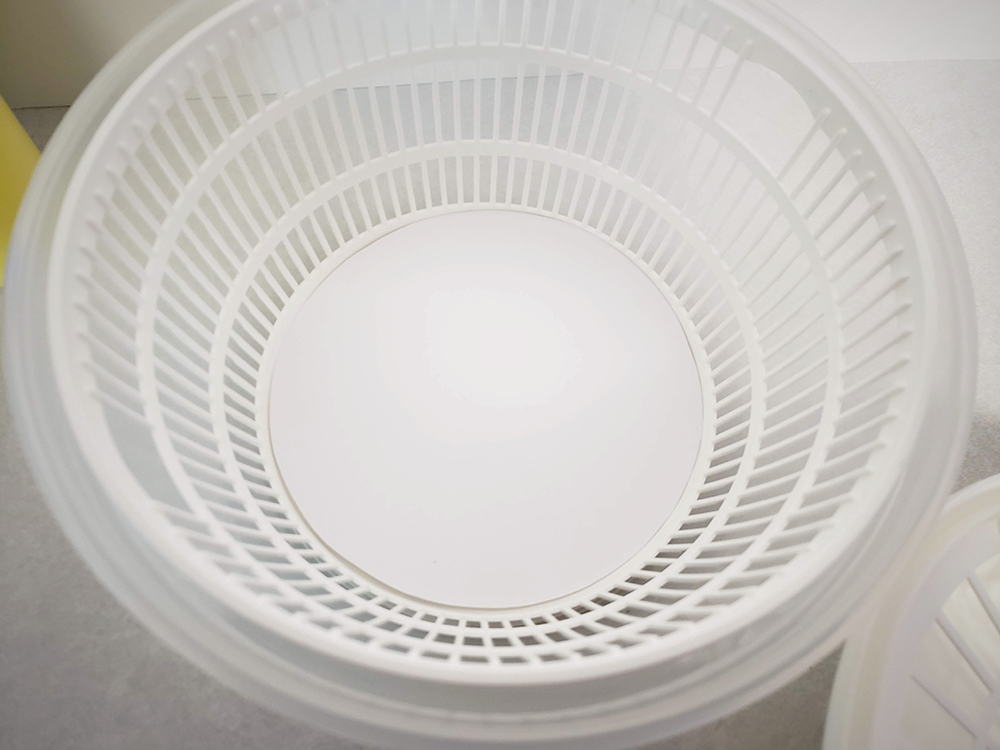 Start Spinning!
Place your paper inside of the salad spinner.
Add your desired paint colors onto the paper.
You can create a specific design or go for something more abstract.
Once you're happy with your design, it's time to start spinning.
Place the lid on the salad spinner and give it a few good spins.
You'll want to spin it enough so that the paint gets a chance to spread out because the centrifugal force will spread the paint out into a beautiful design.
Once you're done spinning, open up the lid and take a look at your work of art!
If you're unsatisfied, you can add a bit more paint and give it another spin.
Just be careful not to add too much paint as this can make the design look muddy or cause the paper to collapse and rip.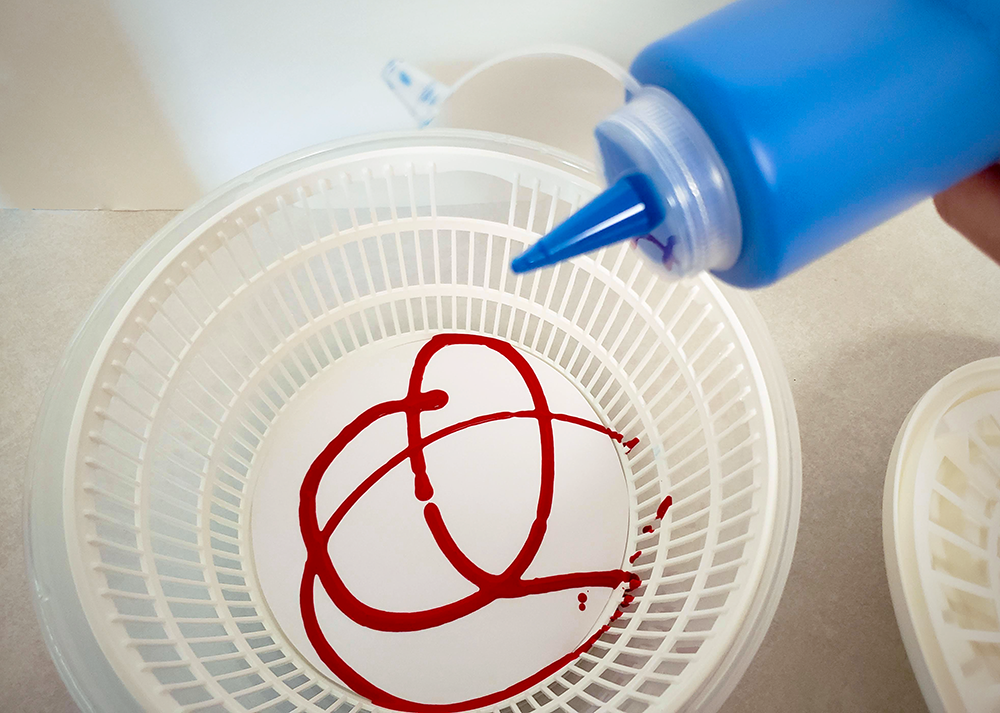 Allow Your Artwork to Dry
Once you're happy with the results, carefully remove the lid from the salad spinner and remove the paper spin art.
You can place your new artwork to dry on a drying rack if you have one, or simply set it on a paper towel or a messy mat, which is made by laminating paper like construction paper.
Allow your spin art to dry completely before framing or displaying them.
Once it's dry, you can display your artwork however you'd like.
You can frame it, hang it on the fridge, or even turn it into a card or a paper collage.
The possibilities are endless!
Now that you know how to make your own spin art, the sky's the limit.
Experiment with different colors and patterns to create unique works of art.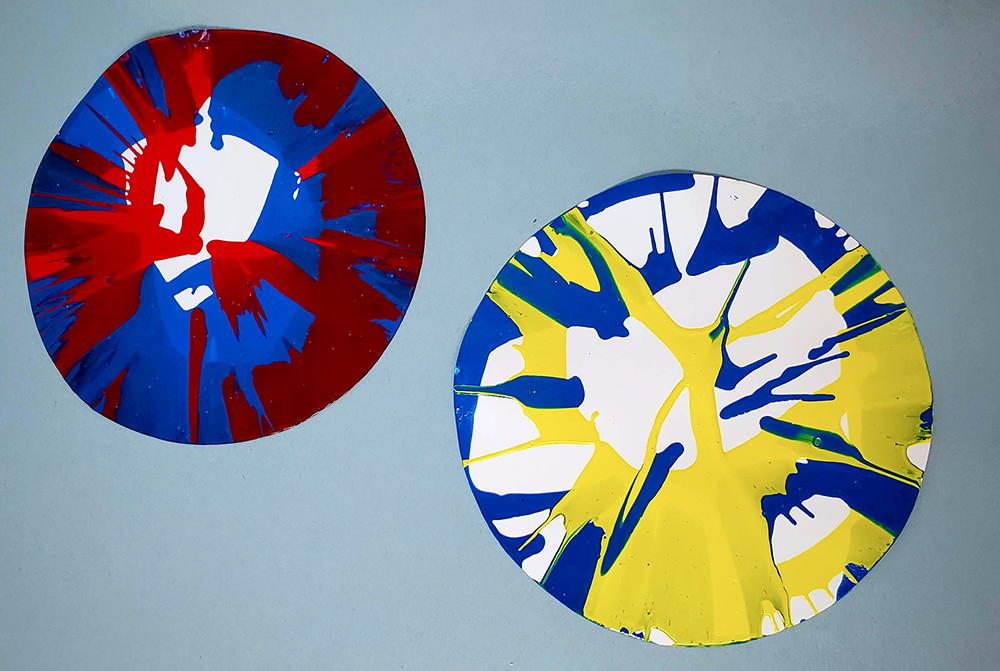 Creating Salad Spinner Spin Art
Making your own spin art paintings at home is an awesome and easy project that's perfect for all ages, so get the kids excited for some creative fun!
And best of all, you don't need any special equipment: just a salad spinner, some paint, and paper!
Next time you're looking for a creative way to spend some time, give this project a try.
So, what are you waiting for?
It's time to get spinning!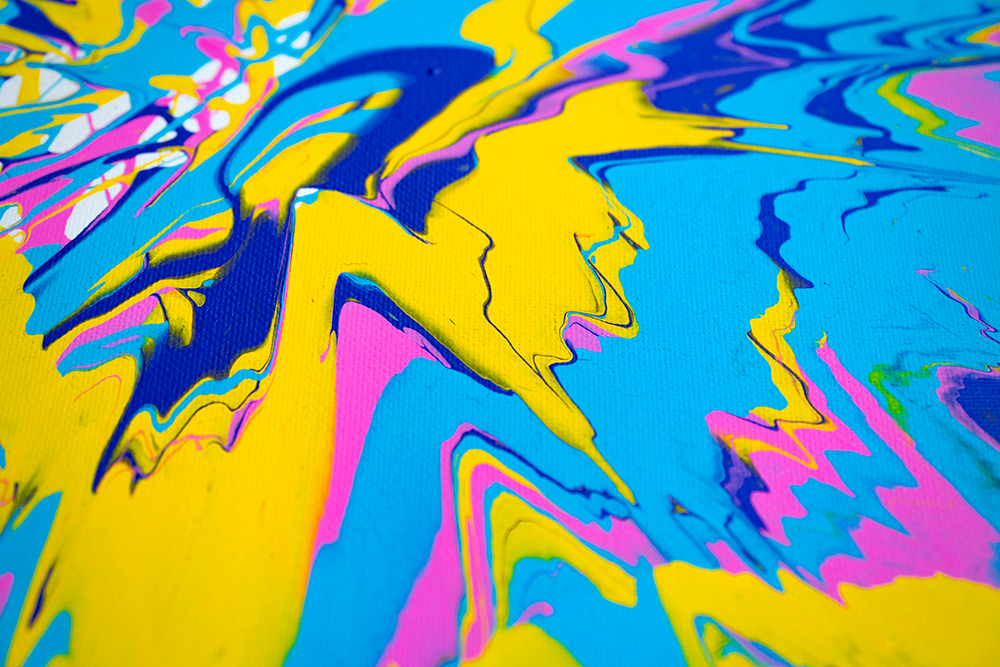 Want to see salad spinner spin art in action? Check out Nina Ribena's video!
Want to take DIY spin art to the next level? Watch how Jonathan Peek uses a drill!
If you need a great salad spinner to create some spin art, be sure to check out Amy's Find article for awesome spinners and Catchy Finds for the best salad spinners!
Interested in learning about other arts and crafts projects?
Check out some of our other articles: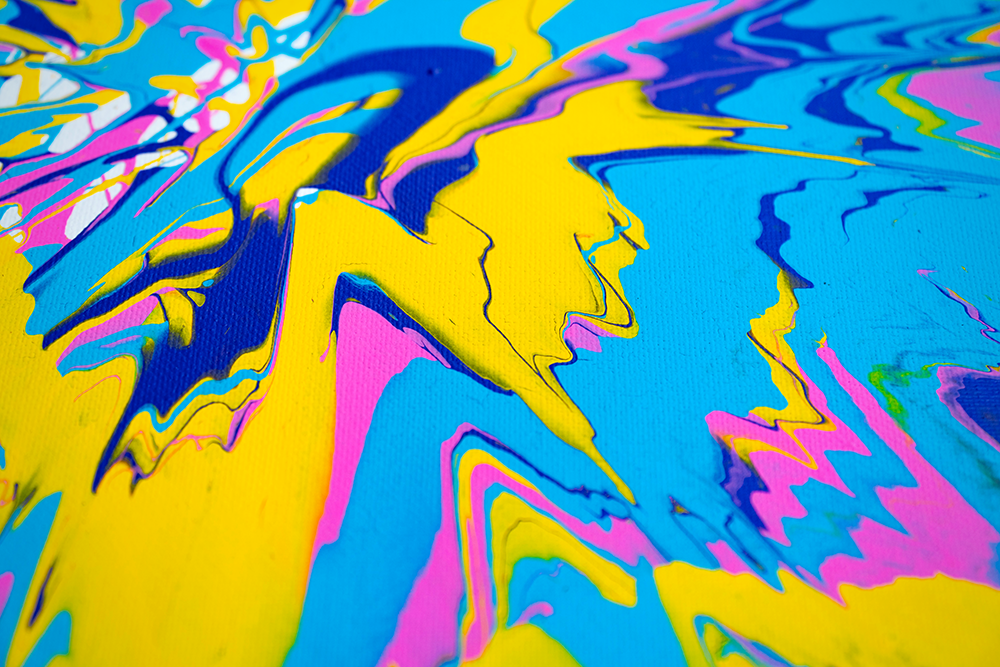 Need new painting supplies?
Check out our other paint supply articles: