Are you looking for a fun and creative way to express yourself?
Consider making your own sock puppet!
With just some basic crafting supplies, an old sock, and a little bit of imagination, you can design and create your very own unique sock puppet.
Making a sock puppet is one of the most fun and creative craft projects you can do with your kids or for yourself.
Not only is it a great way to express your creativity, but it's also an easy way to make something unique and special.
Whether it's for the playroom, classroom, or simply as a creative outlet in spare time, nothing compares to the satisfaction of owning a one-of-a-kind creation that comes from within.
In this blog post we'll be teaching you how to make your own custom made sock puppet: what materials you'll need, instructions on designing and creating your amazing creation, and lastly some tips and advice for producing puppets!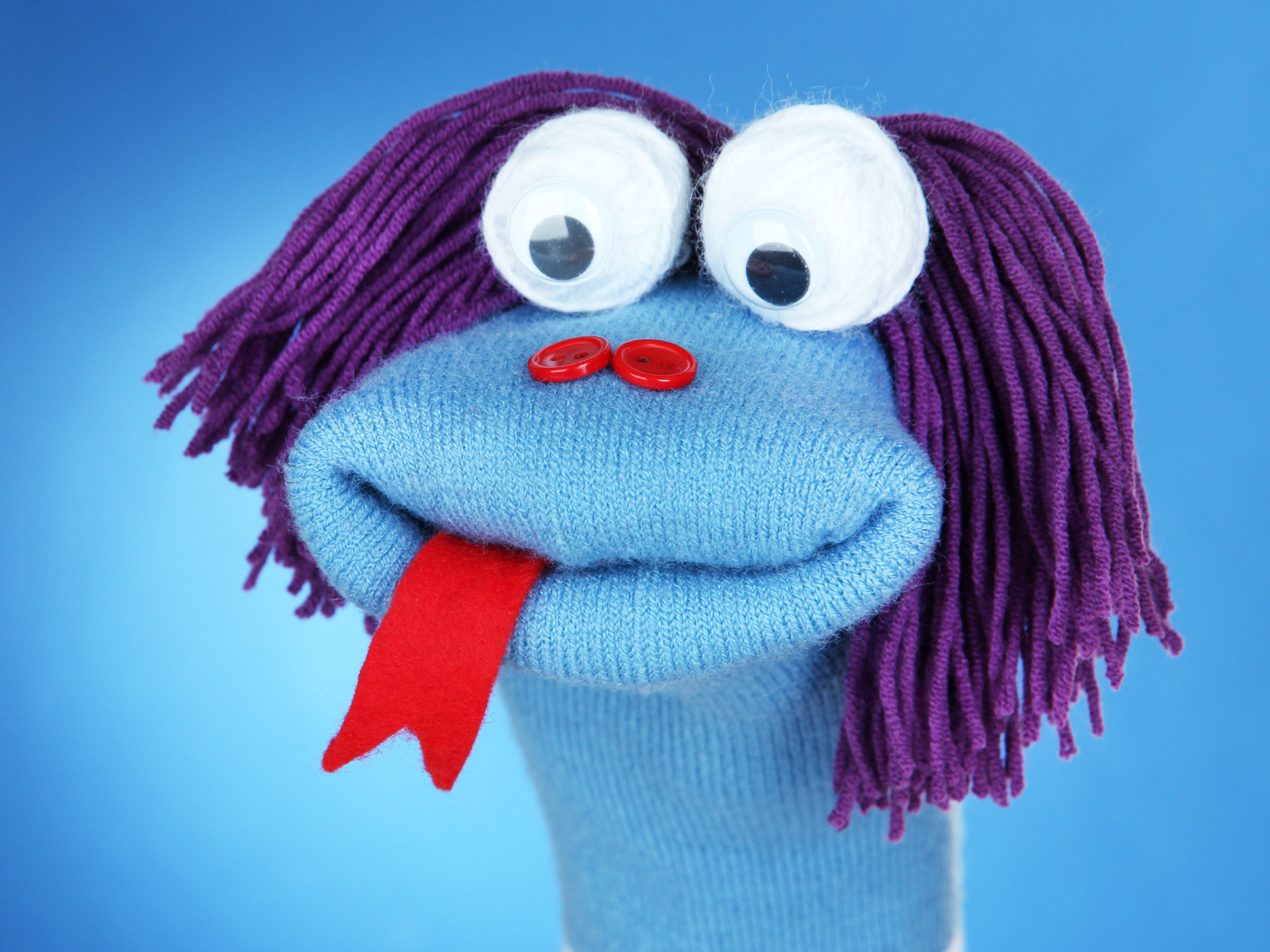 What Are Sock Puppets?
Sock puppets are a type of hand puppet made from an old sock.
They can be used to tell stories and entertain children, or just help you express yourself.
They're a great way for children to be creative while developing their fine motor skills.
The possibilities are endless, and with a little bit of creativity, you can make your own unique sock puppet character right at home.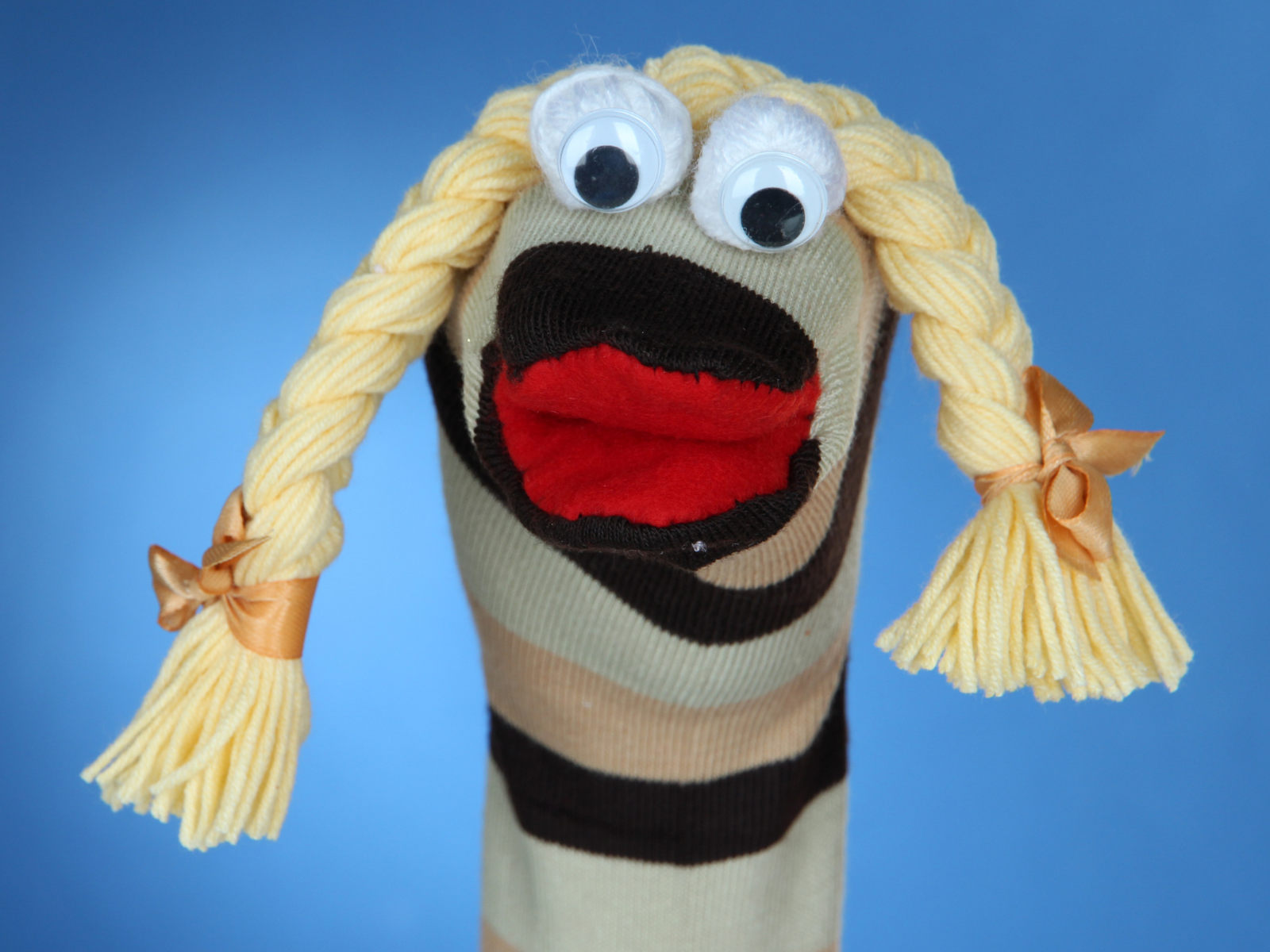 Sock Puppets and Upcycling
Sock puppets are a great way to practice upcycling, using old materials to make something new and creative.
By using socks, you're doing your part to help the environment by reusing and recycling materials that would otherwise go to waste.
It's a great way to teach your kids about upcycling, and give them the opportunity to express their creativity while doing it.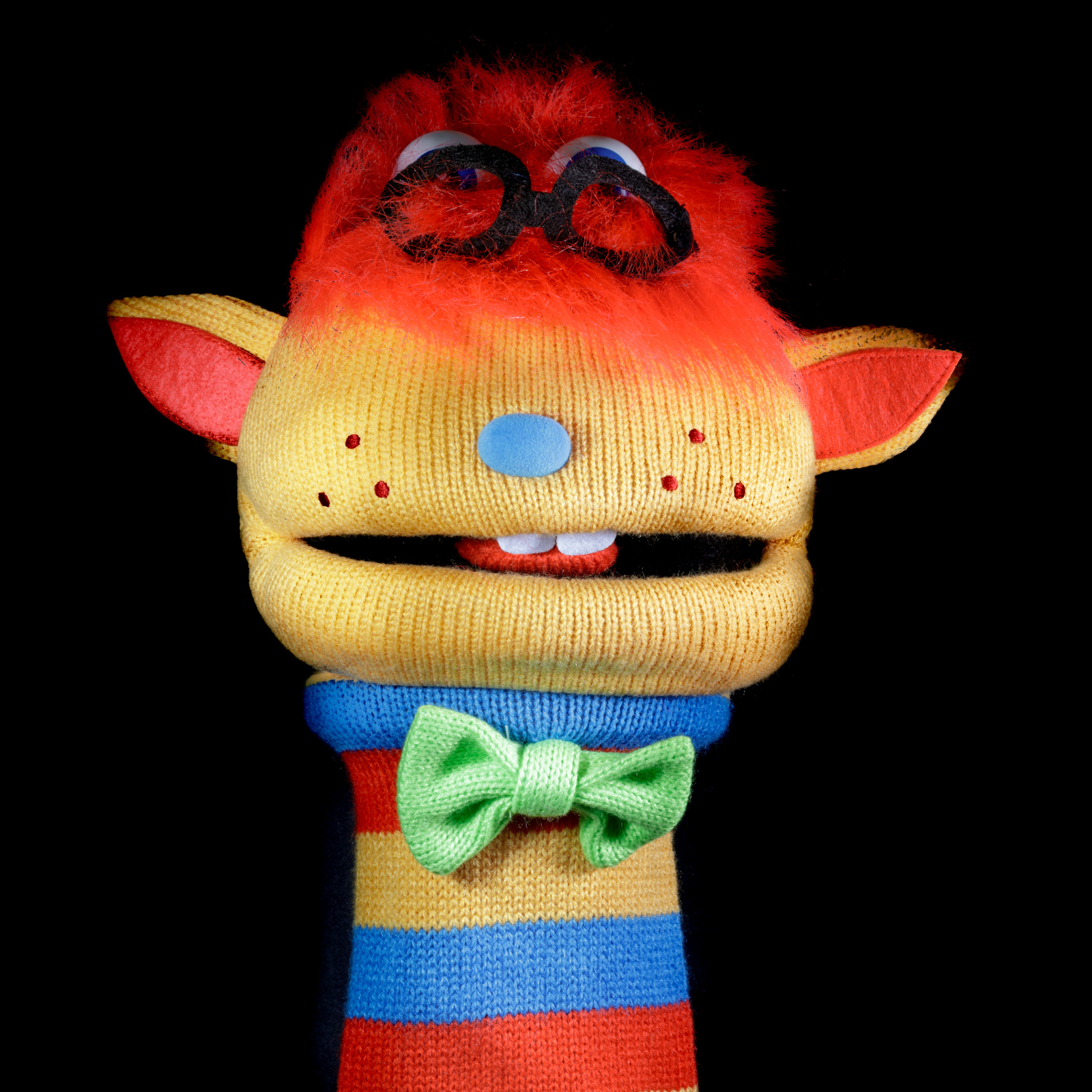 Materials Needed To Make a Sock Puppet
Making your own sock puppet is super easy and requires just a few materials.
You will need:
An old sock
Scissors
Glue or needle and thread (for attaching accessories)
Buttons, beads, fabric scraps, yarn, or other decorations (optional)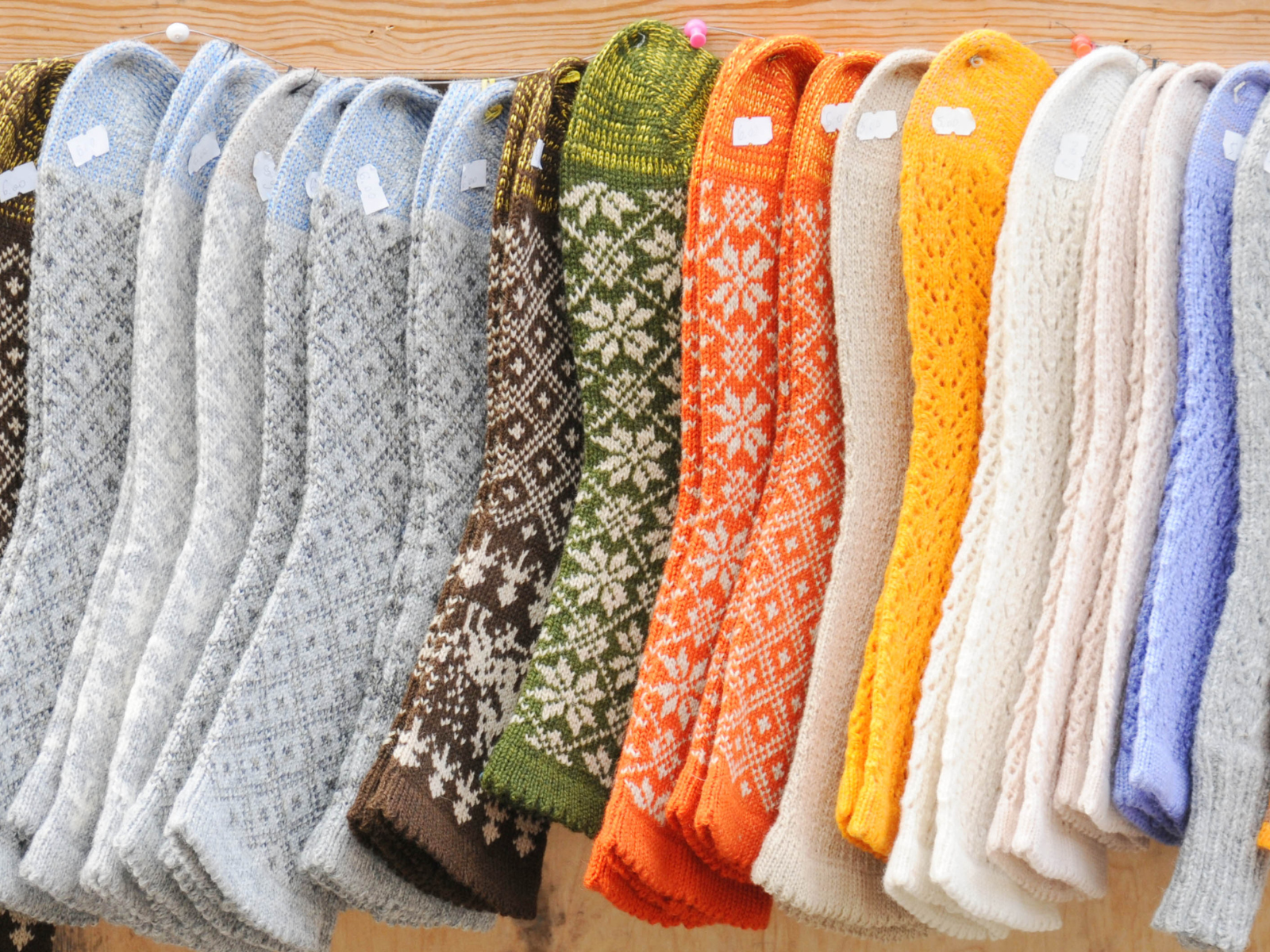 Designing Your Sock Puppet
The first step in creating your own sock puppet is to come up with a design.
Think about what type of character you want to make and what kind of accessories or decorations you would like to add.
Feel free to brainstorm all sort of ideas to come up with lots of creative options!
Once you have an idea in mind, it's time to start gathering supplies and creating your puppet.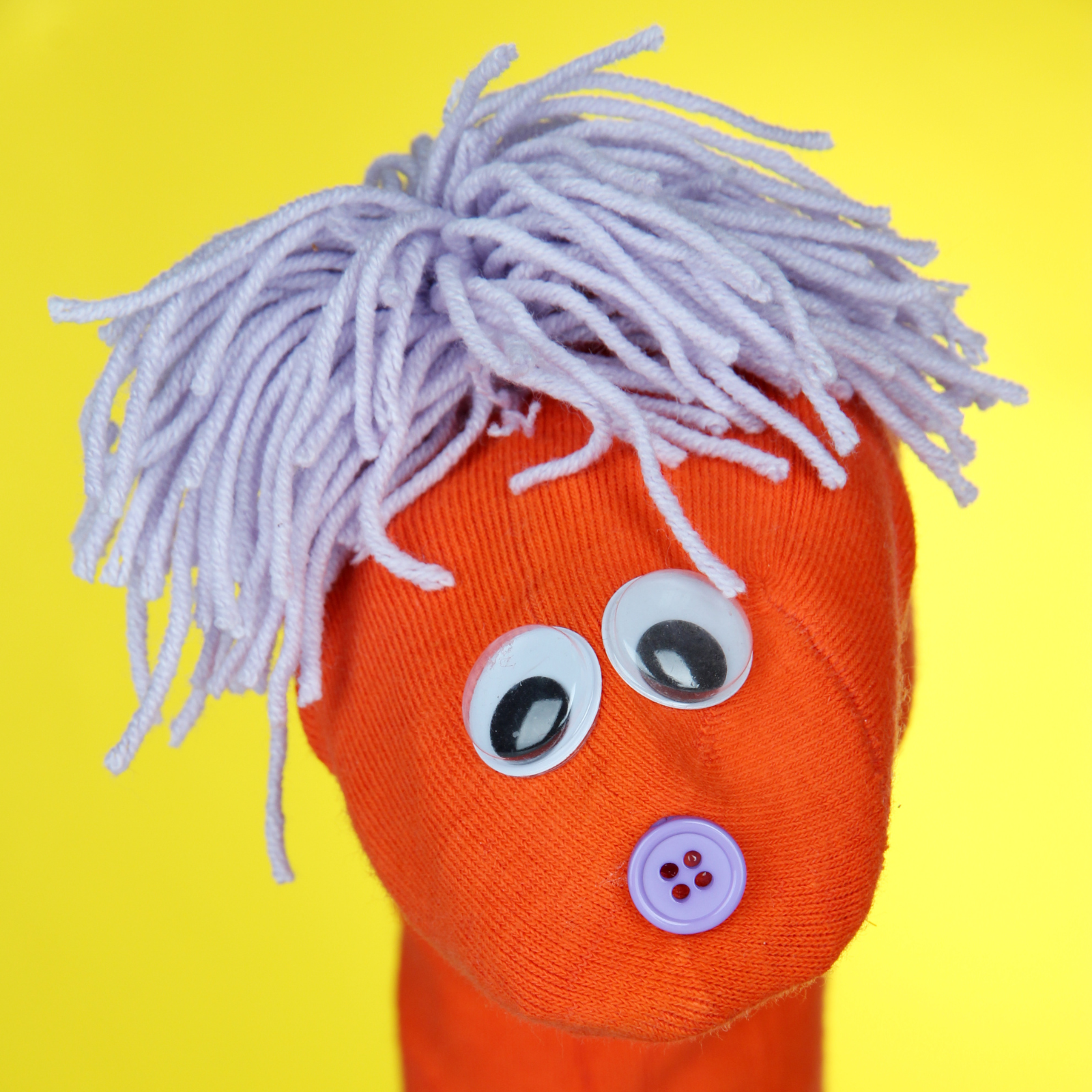 Gather Your Supplies
Now it's time to gather some basic craft supplies you'll need to make your sock puppet.
You will need a variety of materials that can include a pair of socks, scissors, fabric glue or hot glue gun, thread, needle, felt paper or fabric scraps in different colors for accessories such as eyes and a mouth, buttons, pom poms, or other decorations.
Once you have all your supplies ready, it's time to get crafting!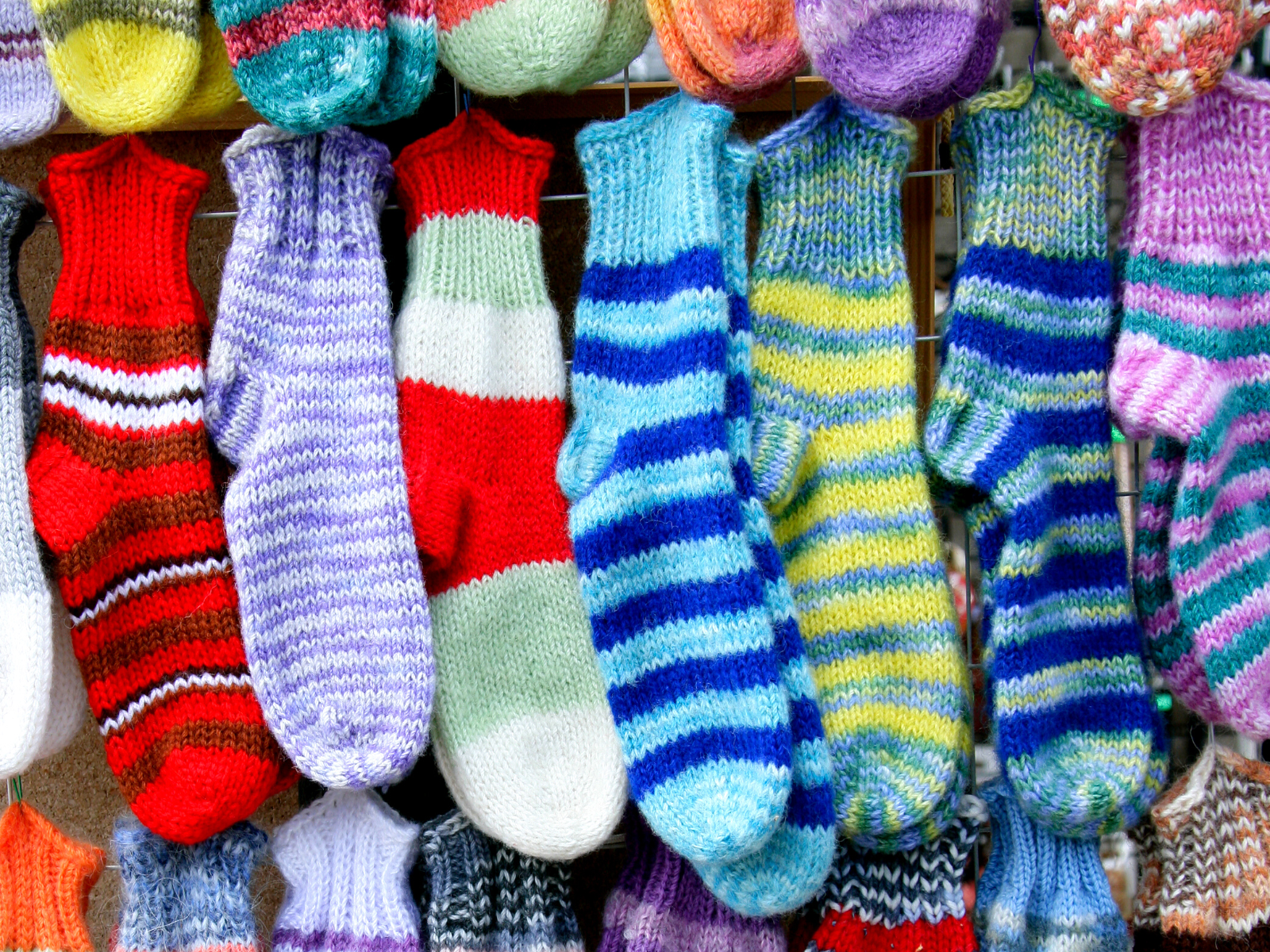 Making Your Sock Puppet
The next step is to start constructing your sock puppet; you can be as creative and intricate as you want, or you can opt to create a simple sock puppet instead.
You get to have fun accessorizing your puppet!
Your main focus will be on creating the puppet's head, but you can also design clothing and accessories, like a bow tie, for your puppet.
Use felt, fabric scraps, buttons, googly eyes, or whatever materials you have on hand to create eyes.
You can create a nose, mouth etc., using buttons, beads, or fabric markers.
When making the puppet's mouth, you may want to add a piece of cardboard to your crew sock because a cardboard mouth provides more stability.
The possibilities are endless!
Yarn is a popular choice for hair, or you can use fabric scraps to create a unique and fun look.
You can even give your puppet fun accessories like bows, ties, hats, or jewelry.
You could also add buttons or other decorations, like pipe cleaners, if desired, so let your imagination run wild!
Once you have finished accessorizing your puppet, it's time to start attaching the pieces together.
You can use glue or sew them onto your puppet form if needed.
Congratulations, you have just finished making your very own sock puppet!
Once your puppet is complete, it's time to give him or her a voice and start performing!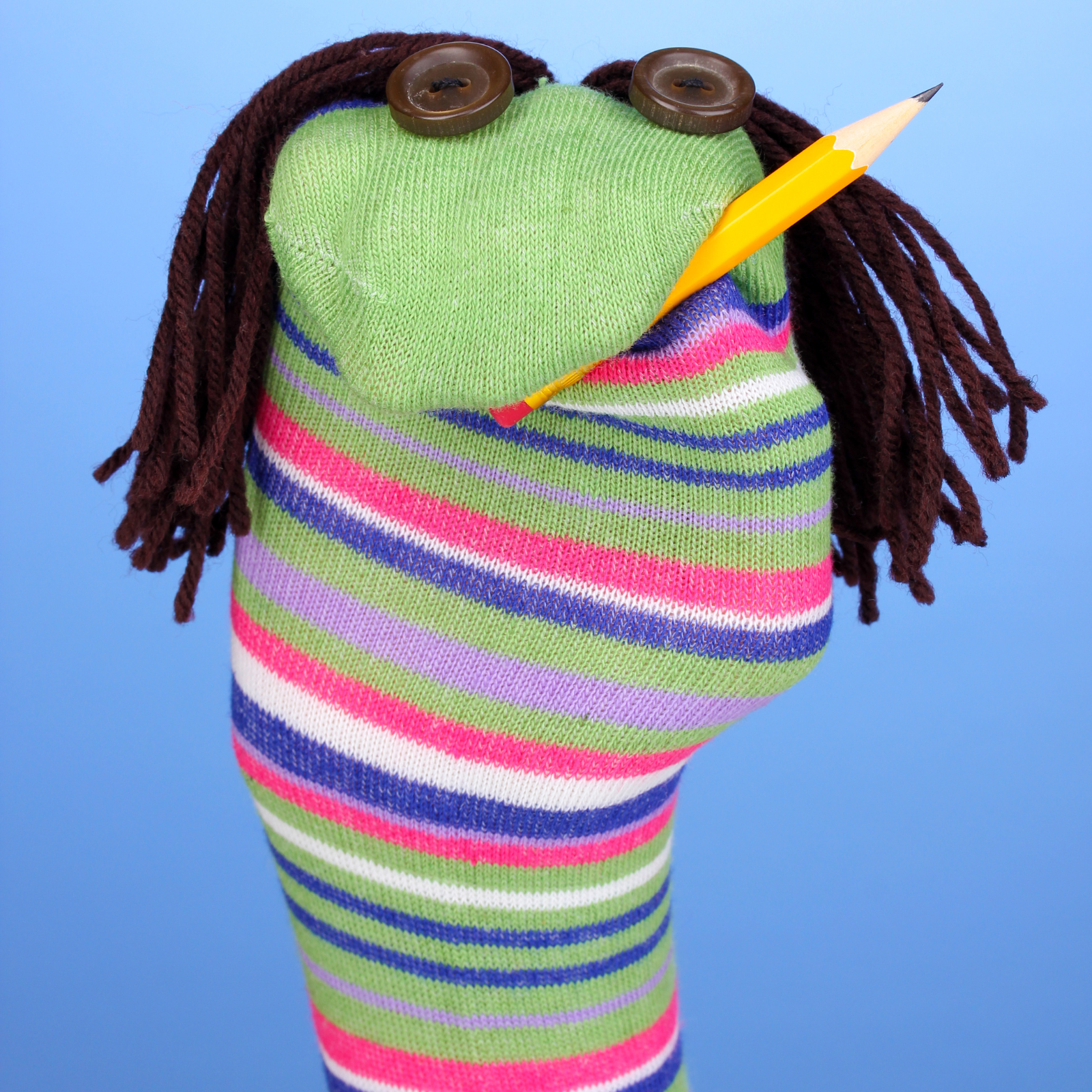 Tips for Making Sock Puppets
Making sock puppets is a fun and creative activity that the whole family can enjoy.
Here are some tips to help your puppet come to life:
Use brightly colored socks or felt fabric scraps for maximum effect.
If you are using buttons or other decorations, make sure they are sewn on securely so they don't come off during performances.
Be creative and use whatever materials you have on hand to make your sock puppet unique.
Experiment with different types and styles of sock puppets; you can even create animal and imaginary creature sock puppets, like a dog puppet!
Take breaks when needed; it can be tiring making a puppet or multiple puppets from scratch.
Feel free to add your own creative touches and make your sock puppet stand out from the crowd!
Most of all, have fun! Sock puppets are great for putting on your own puppet show!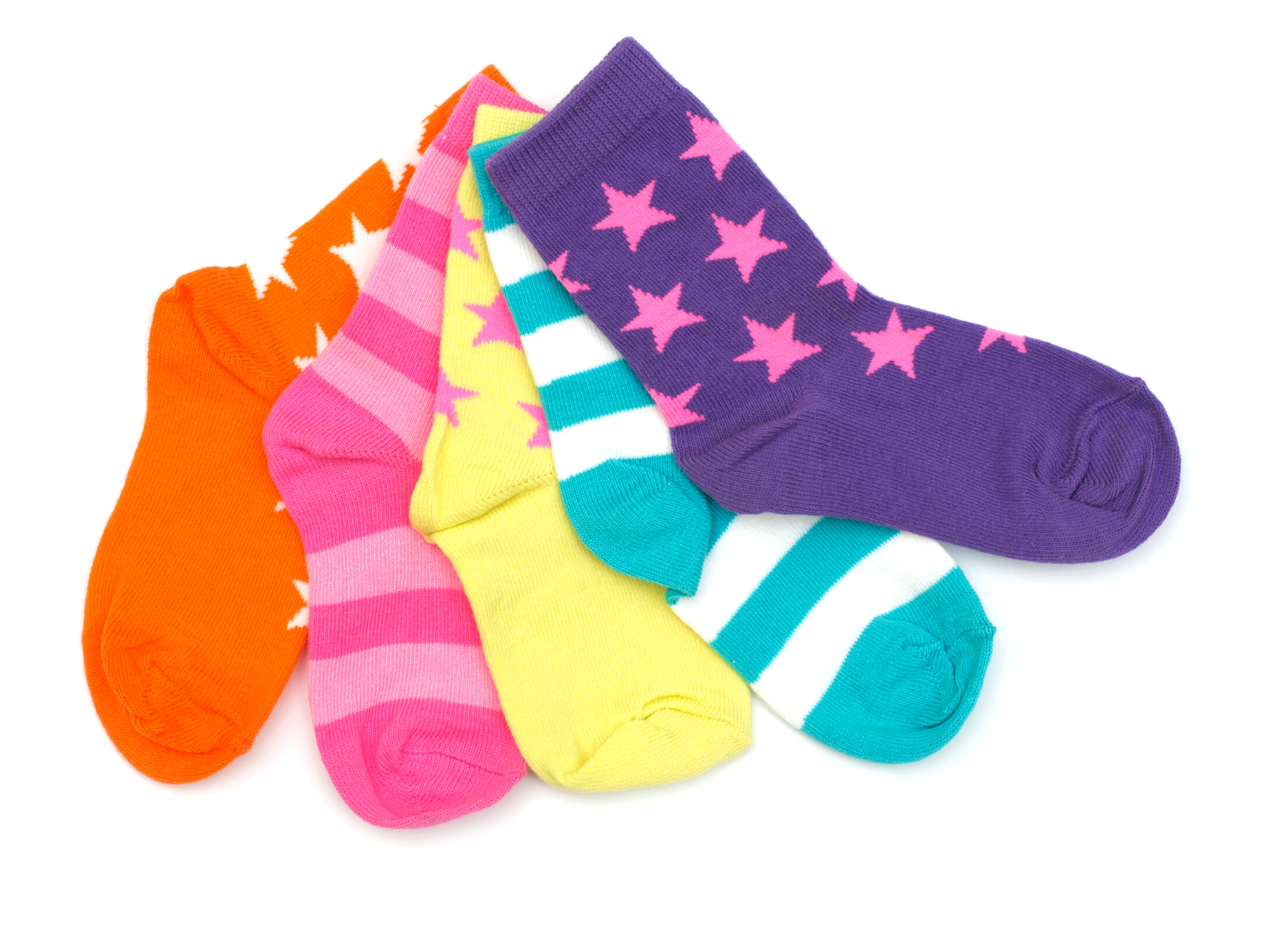 Creating Sock Puppets
Sock puppets are a great way to express your creativity and make something special.
Whether you plan on using it for storytelling sessions and puppet shows with kids or just want something creative to put up on display in your home, making this type of arts and crafts project has never been easier nor more fun!
With some basic supplies and tools plus a little bit of patience, anyone can make their own unique sock puppets in their spare time!
Sock puppets are a great way to bring your imaginations to life and have fun with your family.
So, why wait?
Get creative, have fun, enjoy the process, and get ready for some serious puppet play!
You never know what you might come up with.
Have fun and stay creative!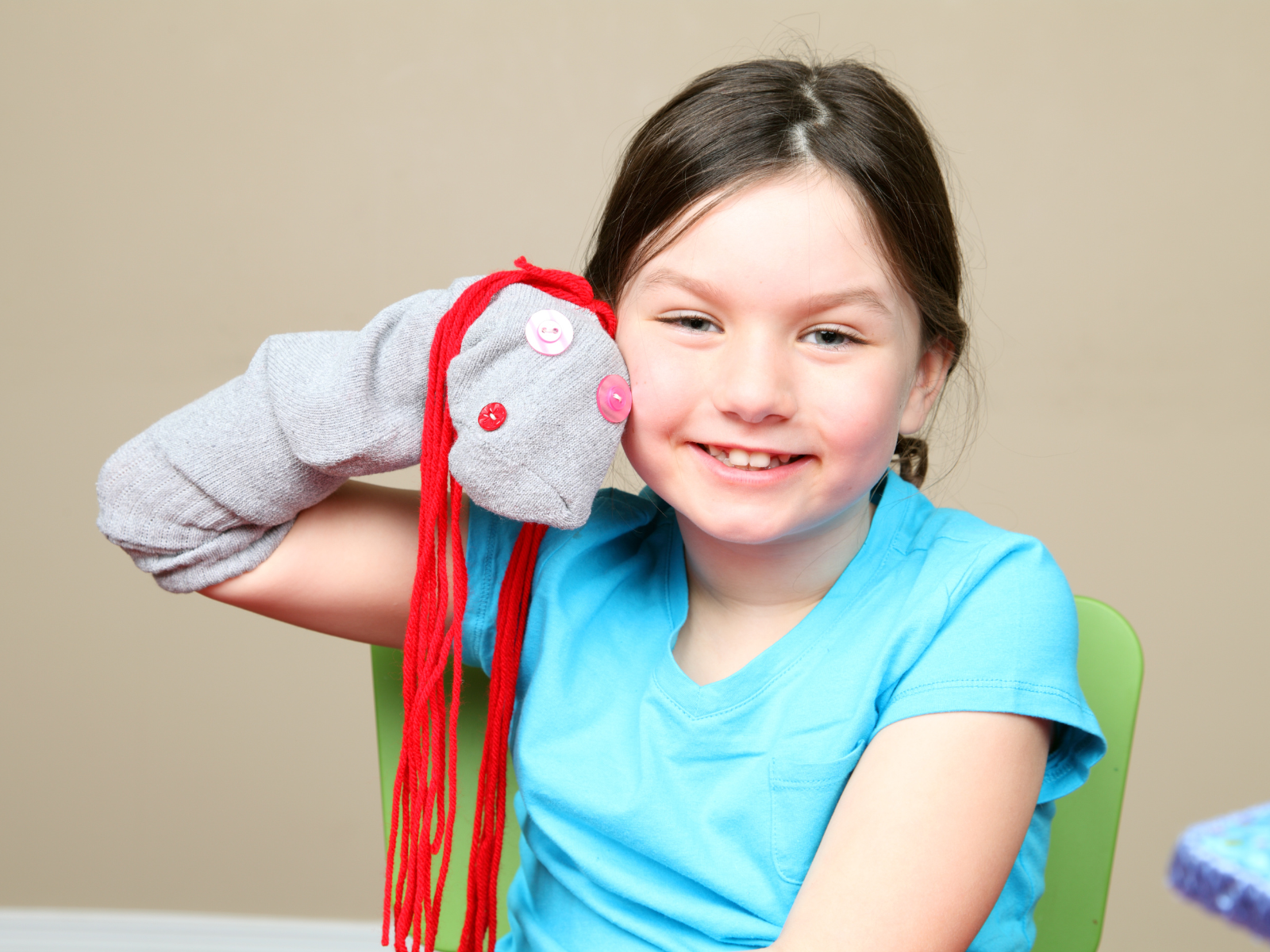 Looking to learn more about creating sock puppets? Check out Ana DIY Crafts' video!
Want even more content about creativity and art?
Be sure to check out all of our creative chronicles!
Interested in find more fun, creative activities you can do?
Check out some of our other articles: