Crayons are not just for kids!
Crayons are such a staple in any childhood, whether for school projects or at-home art sessions.
Even as we grow older, many of us still enjoy using crayons from time to time.
But what else can you do with crayons besides draw or color?
In fact, there are tons of ways that artists of all skill levels can use crayons to create beautiful works of art.
From melted crayon art to crayon resist paintings, the possibilities are endless.
Keep reading to learn creative ways on how to use crayons in your artwork.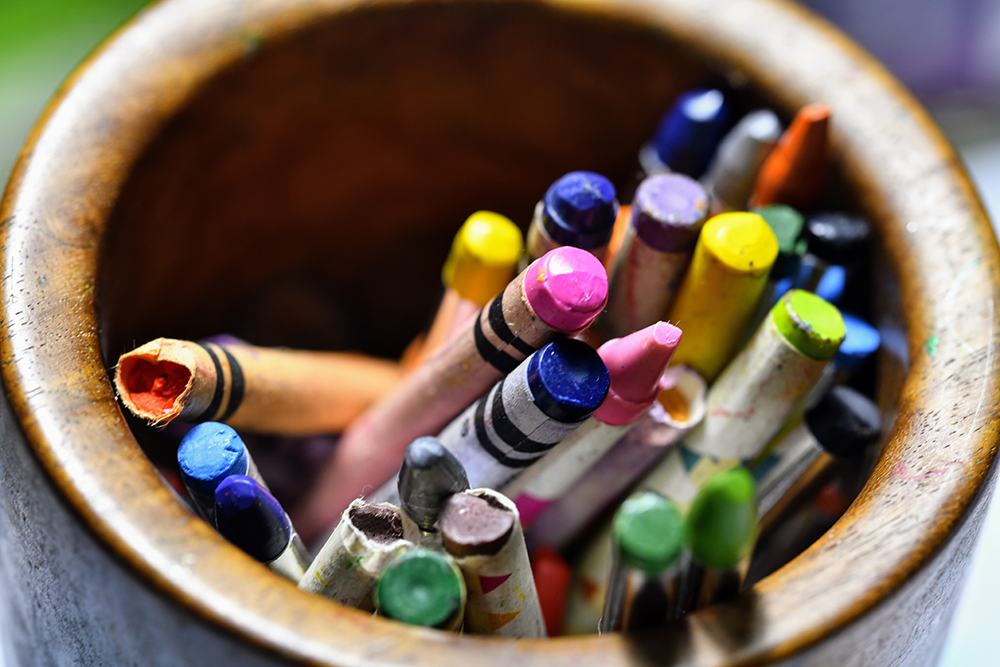 Melted Crayon Painting
One of the most popular ways to use crayons in art is by melting them down and using the wax to create colorful designs.
This type of art is easy to make and only requires a few supplies: crayons, a heat gun, and some type of canvas or paper.
To get started, arrange your crayons or crayon shavings in the order that you want them to appear in your design.
Then, using a heat gun, carefully melt the wax onto your canvas or paper.
You can create different effects by moving the heat gun closer or further away from the wax, and by varying the speed at which you move it.
The melted crayons result in beautiful and unique painting that's sure to impress, and you now have your very own one-of-a-kind work of art!
Experiment until you get the look you want!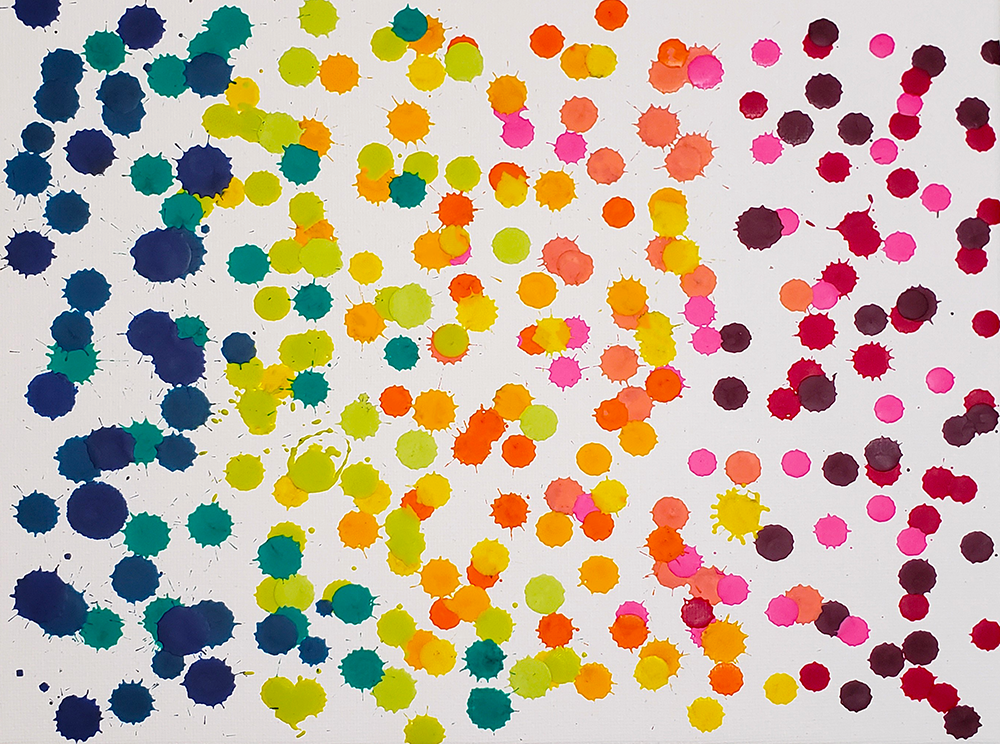 New Crayons
One way to make drawing and coloring even more fun is by creating your own custom crayons!
All you need are some old, broken crayons, a mold, and a little bit of patience.
First, melt down the crayons using a double boiler.
You can also place broken crayons into a metal muffin tin and bake them in the oven, or use a crayon melter kit purchased from a store or online.
Once the wax is melted, carefully pour it into the mold of your choice.
You can create fun shapes, letters, or even numbers!
Then, allow the wax to cool and harden before popping out your new crayons.
The possibilities are endless!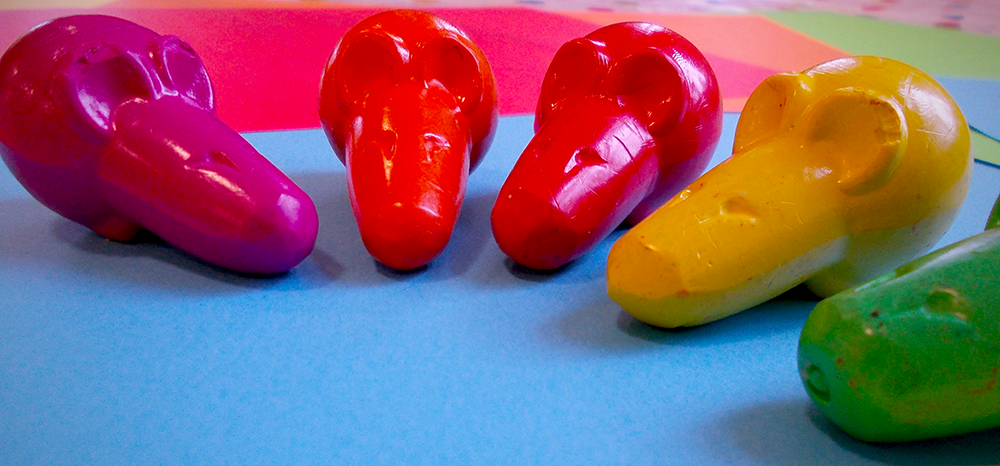 Make Your Own Crayon Collage or Mosaic
One popular project to do with unwanted or used crayons is to assemble them into new pieces of art!
All you need is a hot glue gun, some old crayons, and a canvas.
Simply break your crayons into small pieces and arrange them however you'd like on the canvas.
You can draw or print a design onto the canvas before hand or create on the fly.
Once you're happy with the design, use the hot glue gun to secure the pieces in place.
You can use any colors or designs you'd like, and you can even mix up the colors of the crayons to create a unique effect!
Then, watch as your vibrant creation comes to life!
DIY Crayon Candle
This is a fun and easy way to add some extra color to any room!
First, gather up some old crayons and a container for your candle.
Next, melt the crayons down using a double boiler or a microwave-safe container set inside a pot of boiling water.
Pour the melted wax into your container, being careful not to burn yourself, and allow it to cool and harden.
Now you have beautiful, colorful candles that are sure to brighten up any space!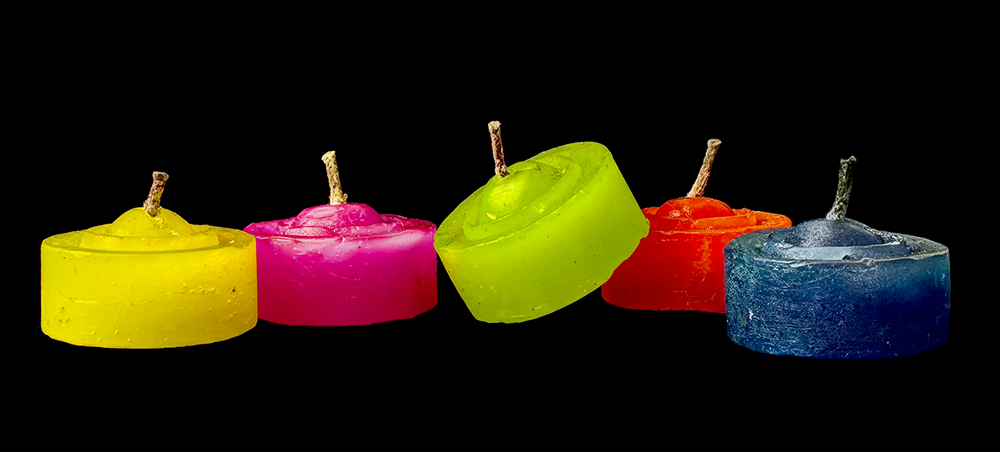 Crayon Resist Painting
Crayon resist paintings are created by using a white crayon to draw a design on a piece of watercolor paper.
The design will resist the paint and remain white while the rest of the paper is painted over.
This is a great technique for creating detailed designs or for adding highlights to a painting.
To create a crayon resist painting, start by sketching your design onto watercolor paper with a white crayon.
Once you're happy with your sketch, begin painting over it with watercolors.
The wax in the crayon will repel the paint and your sketch will remain visible.
Wax paper resist painting is another fun way to create a colorful work of art using crayons and watercolors.
For this project, you will need crayons, watercolors, a paintbrush, and some wax paper.
Start by coloring on the wax paper with crayons.
Then, place the wax paper over a piece of watercolor paper and paint over it with watercolors.
The wax will resist the paint and create a fun, marbled effect, which can work great for a sun catcher.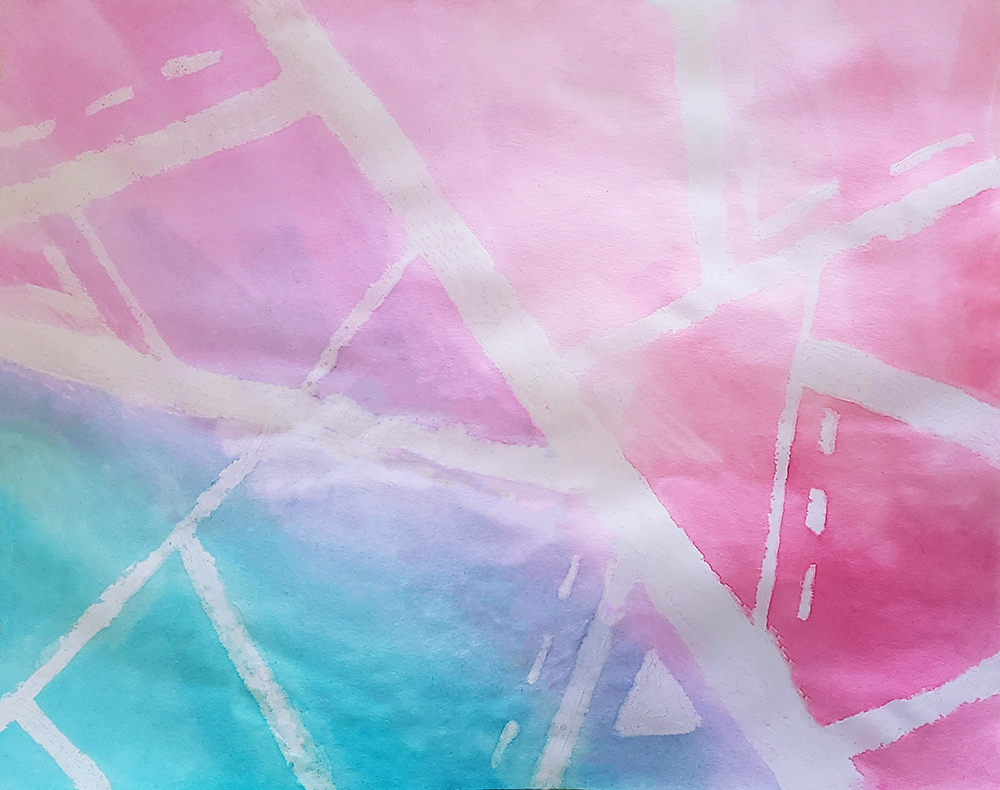 Crayon Jewelry
Yes, you read that right – crayon jewelry!
This fun and easy project is great for kids and adults alike.
Grab a pendant frame, some old crayons, a heat gun, and a sealant.
Place small, broken pieces of crayons into the metal pendant frame.
Then, use the heat gun to melt the wax and secure the crayons in place.
Once the wax has cooled, add a small amount of sealant, like a resin, to the pendant to prevent the crayons from falling out.
Now you have a beautiful piece of jewelry that's sure to turn heads!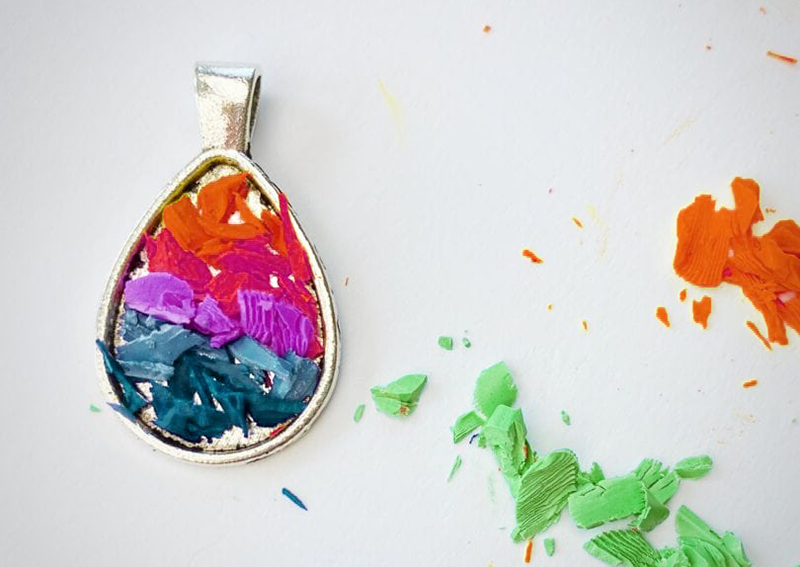 Crayon Sculptures
This is a fun project for both kids and adults!
You can either carve crayons into fun sculpture designs, hot glue crayons together, or use them to create sculpture from a mold.
To carve crayons, you'll need a sharp knife and some old, unwanted crayons or a fresh box.
Pick out a design, trace it onto the crayon, and then carefully carve away at the wax.
You can also hot glue crayons together to create fun sculptures.
Simply glue the crayons together in any design you'd like and allow them to dry.
If you're feeling really creative, you can use crayons to make sculptures from molds!
To do this, you'll need a mold, crayons, and a heat gun.
Place the crayons into the mold, being careful not to overfill it.
Then, use the heat gun to melt the wax and secure the crayons in place.
Allow the wax to cool and harden before removing the sculpture from the mold.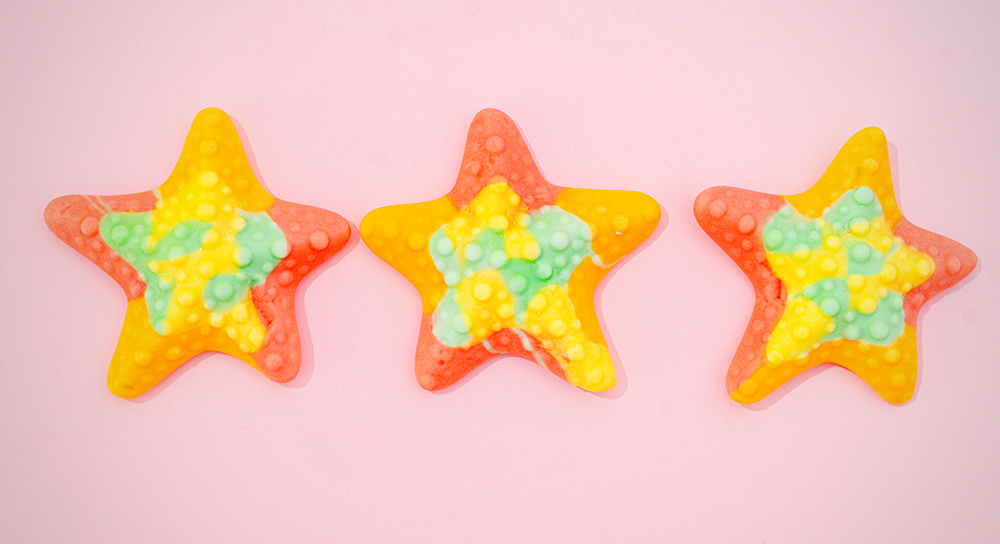 Creating Fun Art Using Crayons
As it turns out, there are quite a few crafts you can do with crayons besides drawing or coloring!
If you have spare crayons, lying around, why not repurpose them and try out one of these fun and creative projects?
The next time you find yourself reaching for that box of 64-count Crayola's, get creative and try out one (or all) of these super fun art projects instead!
After all, crayons have many more uses than just coloring or drawing!
You might just be surprised at how much fun you have (and how beautiful your results can be)!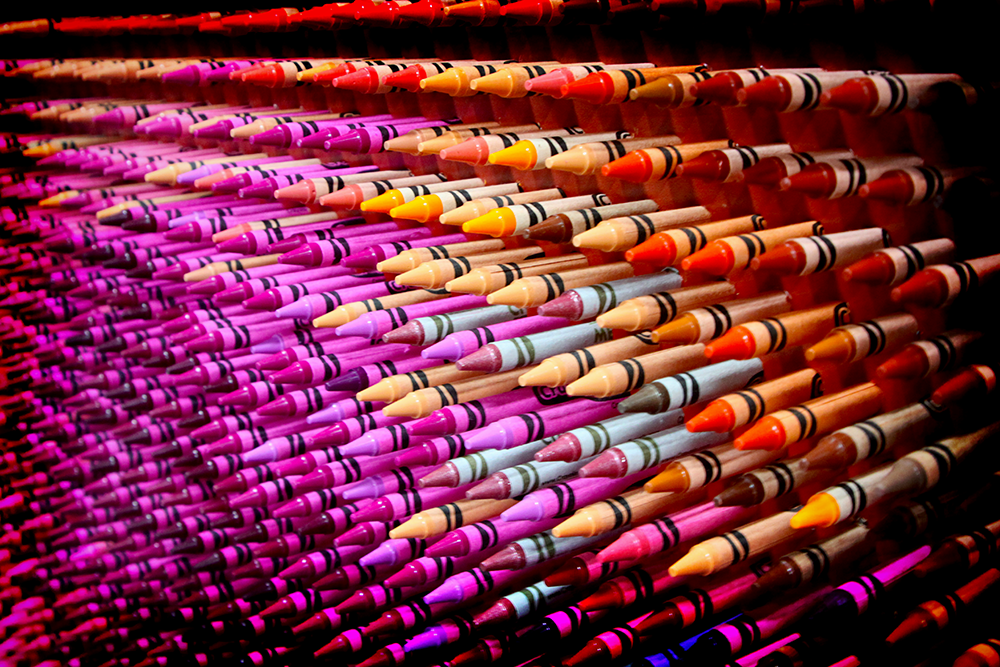 If you want to learn more ideas, check out SLICK SLIME SAM - DIY, Comedy, Science's video!
Looking for more arts and crafts?
Check out some of our other articles: