Are you ready to find a new hobby, enhance your creativity, or start making stunning masterpieces of your own?
Jewelry making is a fun, creative journey that can help you express yourself and unleash your inner artist, and it takes no previous experience!
This craft is not relaxing, but it can also turn into a successful business if you take it seriously.
However, starting a new craft can be overwhelming, and that's why we've crafted the ultimate beginner's guide to jewelry making!
Whether you're a complete novice or a seasoned crafter looking to try something new, we've got you covered.
It's time to learn all the basics, so you can craft beautiful jewelry pieces from the comfort of home.
If you're ready to unleash your dazzle the world with your unique jewelry and get started in the world of jewelry making, it's time to dive in!
So, grab your supplies, spark up some inspiration, and let's get started with getting creative!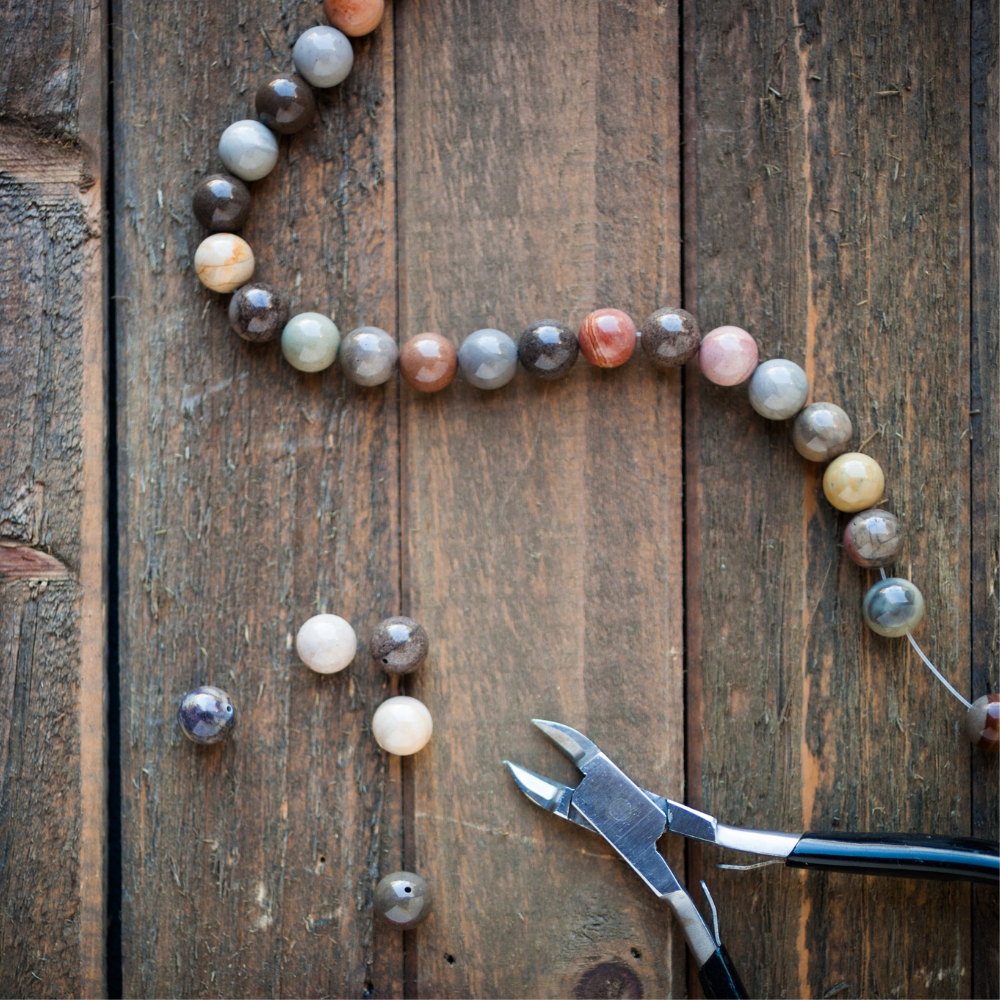 Jewelry Making Tools and Supplies
First things first: decide what kind of jewelry you want to make.
There are endless possibilities, so take some time to browse Pinterest or Instagram for inspiration.
Are you drawn to beaded jewelry, wire work, or do you prefer the look of hammered metal?
Once you have an idea in mind, it's time to gather your supplies.
For beginners, the basics generally include pliers, wire cutters, round nose pliers, crimping pliers, and flat nose pliers.
As for materials, you will need beads, pendants, jump rings, ear wires, and findings.
These items can be found at your local craft store or online.
Make sure to invest in quality tools and materials to make your jewelry creations last longer.
No jewelry maker's toolbox is complete without a few basic tools.
Here are the essentials you'll need:
Round nose pliers: These are used to create loops, curves, and angles in wire.
Chain nose pliers: Similar to round nose pliers, these have flat, tapered jaws that can be used to hold and manipulate wire.
Wire cutters: Essential for trimming and cutting wire.
Bead mat: A soft and cushiony surface to keep all your beads in place.
Ruler, caliper, or measurement tool: To ensure that all your pieces are the correct size.
Now that you've got your toolbox sorted out, let's talk materials.
The beauty of jewelry making is that you can use almost anything to create jewelry.
Beads, wire, polymer clay, glass, wood, and precious metals are all popular materials; metal, clay, and wood are the most widely used.
To begin, choose a material that you feel comfortable working with, and build your skills from there.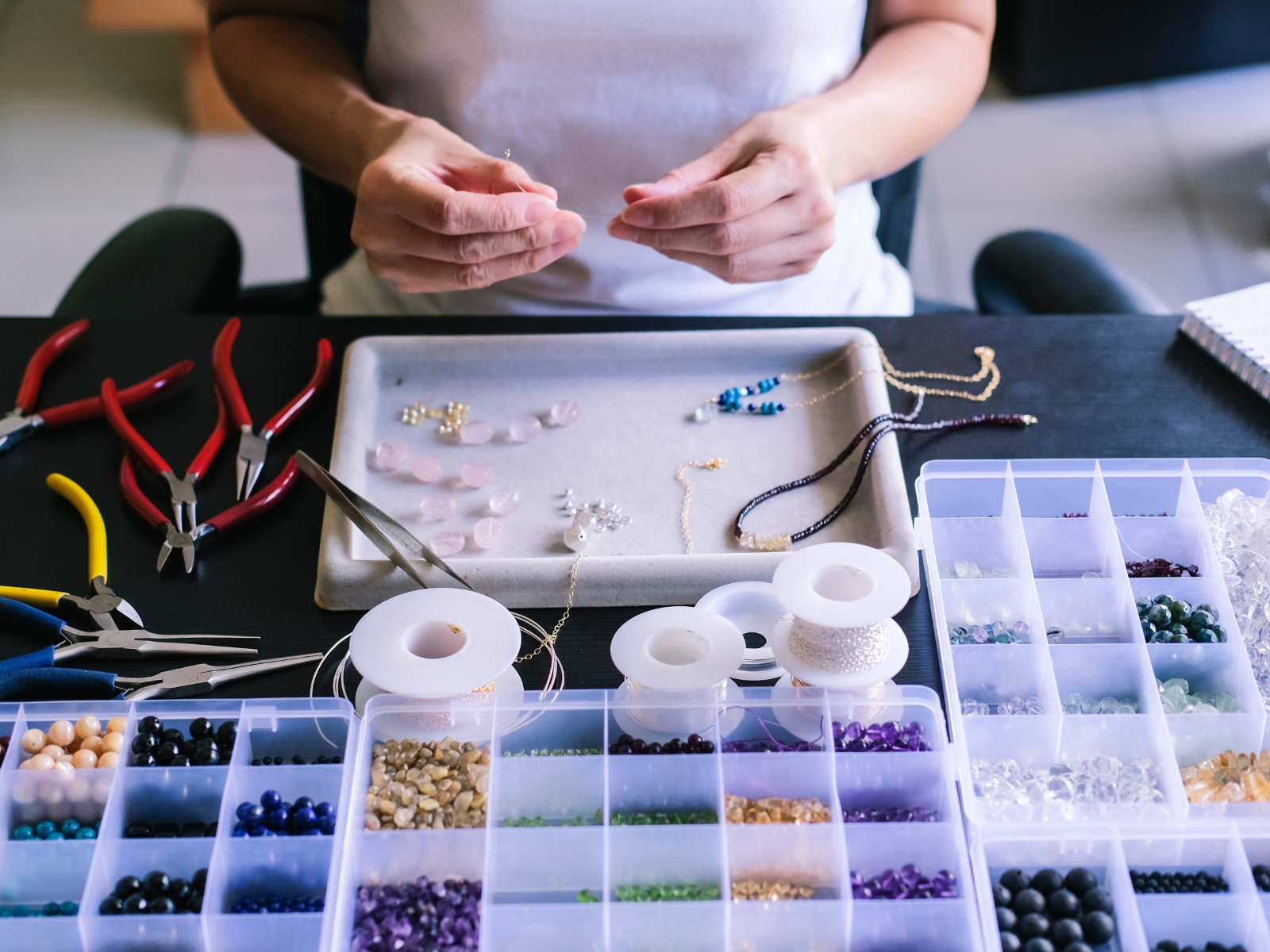 Beads
Beads are a great place to start.
They come in a variety of sizes, shapes, and materials, and can be used to create intricate patterns and designs.
Seed beads and heishi beads are particularly popular, as they're small and affordable.
You can even incorporate gemstones, pearls, or crystal beads for a touch of elegance and glamour.
Glass and wood beads are also popular choices.
They're particularly effective for creating bohemian or beachy themed jewelry, and they add a unique texture to any design.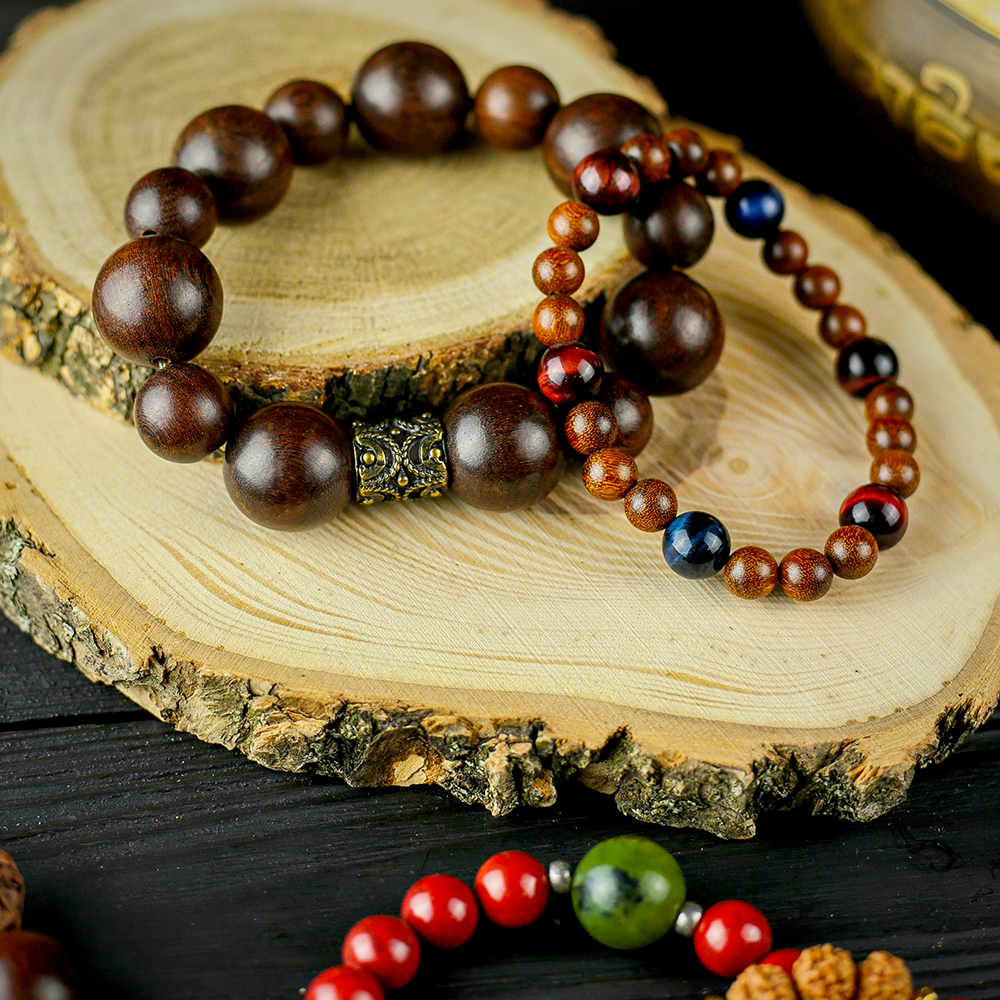 Wire
Wire work is another popular jewelry-making technique.
You can make anything from simple wire earrings to intricate wire wrapped pendants.
Copper wire is often used for its affordability and malleability, but sterling silver and gold wire have a beautiful, high-end look.
Polymer Clay
Polymer clay is a versatile medium that can be molded into almost any shape.
It's a great choice if you want to make custom shaped beads or pendants.
It's also available in a wide range of colors, making it easy to achieve the look and style you want.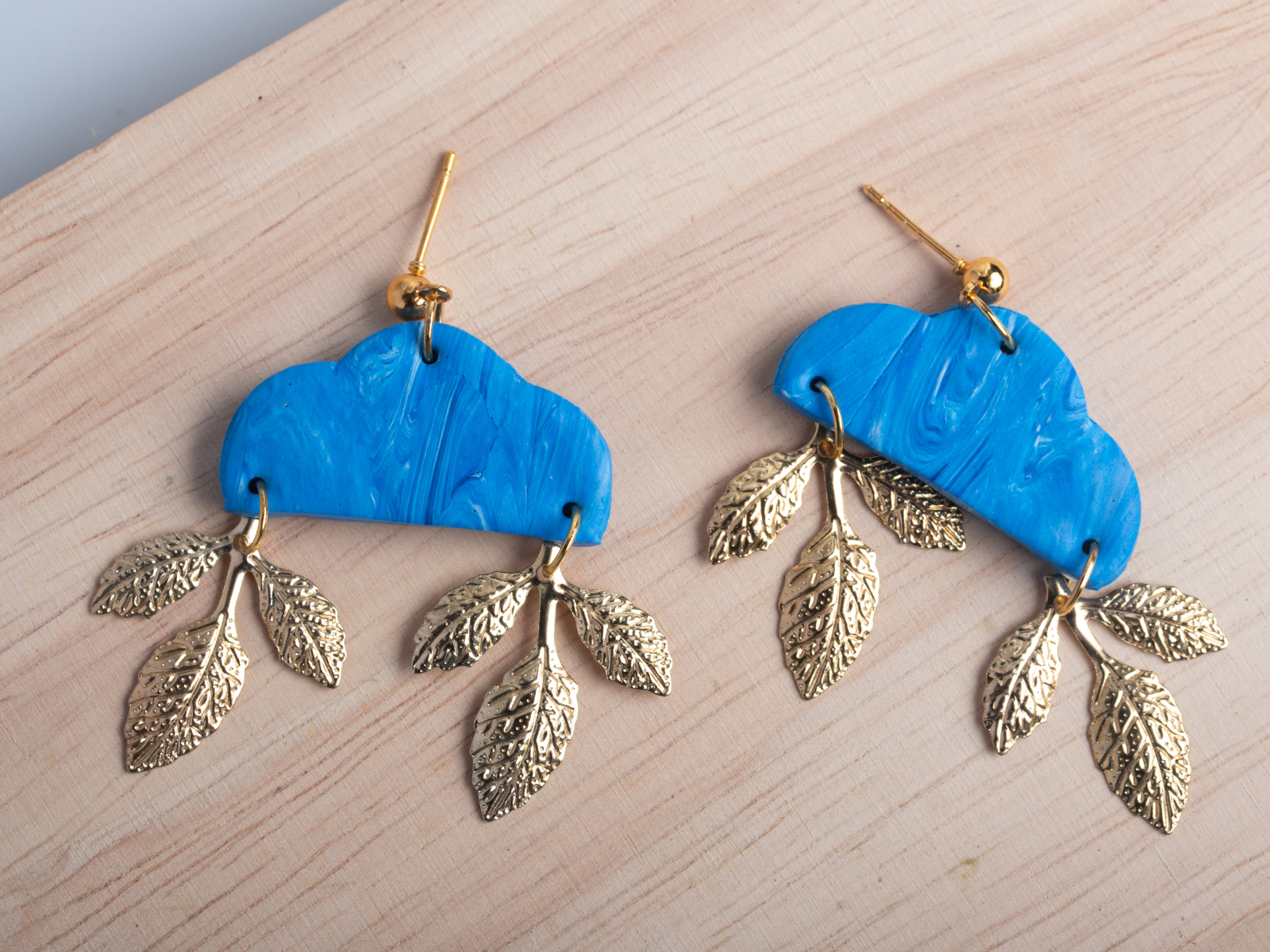 Jewelry Making Techniques
Now that you've got your tools and materials, it's time to get down to business.
There are endless jewelry-making techniques to learn, so it can be overwhelming at first to find your preferred jewelry technique.
But don't worry, take it one step at a time, and pretty soon you'll be creating stunning pieces that you can be proud of; there are plenty of art projects you can choose from, ranging from accessories like a necklace, charms bracelet, or even a wire-wrapped gemstone pendant.
Some of the most common techniques include wire wrapping, beading, knotting, and molding.
YouTube is a great source for tutorials, as well as books and magazines.
Once you've mastered the basics, you can then move on to more advanced techniques, like metalworking or stone cutting.
Here are some basic jewelry-making techniques to get you started:
This technique involves wrapping wire around beads, stones or other objects to create unique pendants, earrings, and bracelets.
With a bit of practice, you can create elaborate designs with just a few pieces of
wire.
Beading is a simple technique where beads are strung along a wire or string.
This technique is perfect for beginners, and you can create simple necklaces and bracelets with ease.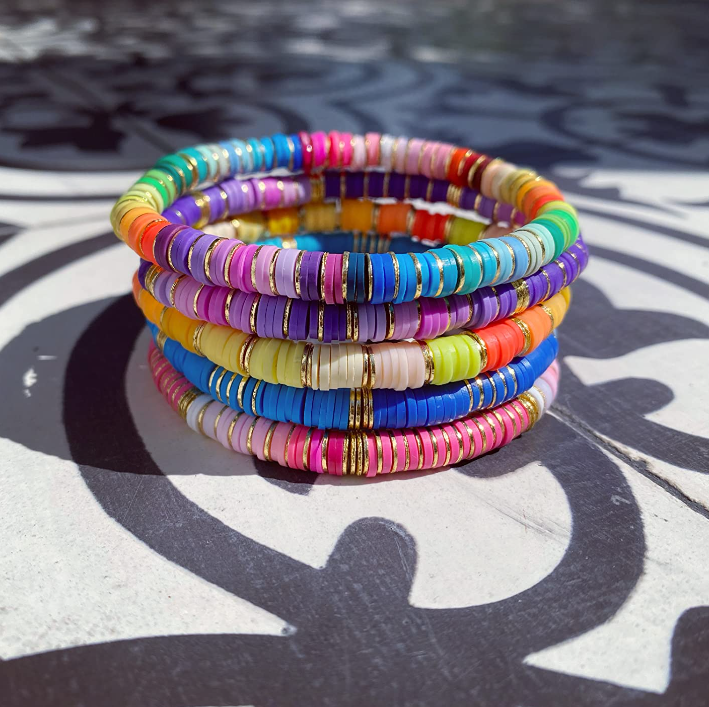 Knotting and macramé are great ways to add texture and style to your jewelry.
You can use it to secure beads place, or to make unique designs for necklaces and bracelets.
This technique involves creating your own chains to use in your jewelry designs.
You can make chains with jump rings, wire loops or even from scratch.
Polymer clay shaping/molding:
Using your fingers or sculpting tools, you can shape clay into various shapes and designs.
This technique is great for creating custom beads or small pendants for your jewelry.
With metal stamps and hammers, you can personalize your jewelry with words, phrases, or designs.
This technique is perfect for creating personalized jewelry gifts for your loved ones.
If you're feeling adventurous, you can try your hand at stone carving.
This technique requires patience and practice, but with time and dedication, you can create intricate designs out of semi-precious stones.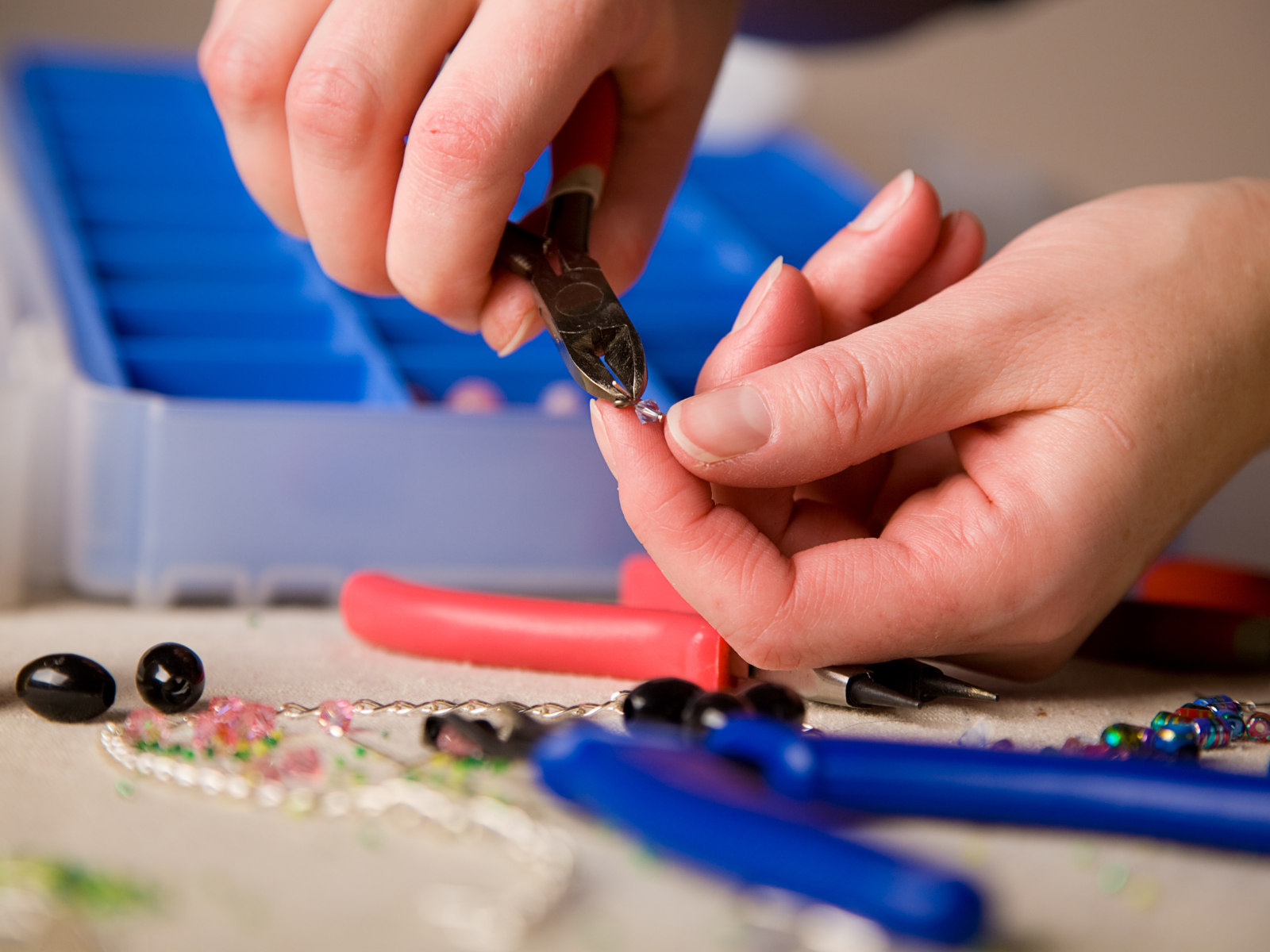 Experiment with Designs
Creating unique designs and experimenting with different materials is what sets your jewelry creations apart.
Don't be afraid to mix and match different styles, colors, and shapes to create something truly spectacular.
Pinterest and Instagram are also great sources for inspiration and ideas.
Remember, the sky is the limit when it comes to designing your own jewelry.
The possibilities are endless!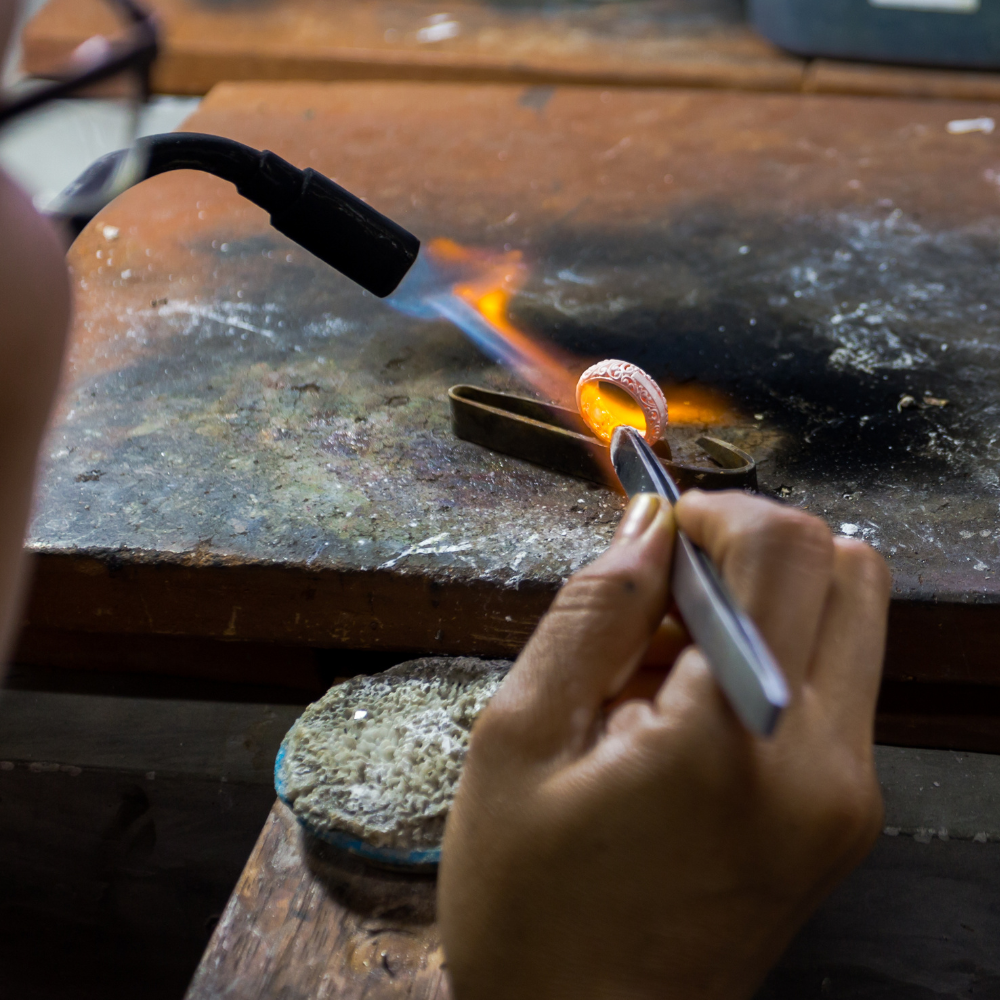 Continuing Education
Jewelry making is a craft that requires continuous learning and improvement.
Consider taking classes or workshops to learn new techniques or to enhance your existing skills.
There are also online courses and tutorials available.
Networking with other jewelry makers can also inspire and teach you new ideas and techniques.
Once you've built a solid foundation, you can start expanding your skills.
Experiment with new materials, ideas and techniques to create truly unique designs.
One of the best things about jewelry making is that there are no rules, and you can try different techniques and materials to find what works best for you.
Don't be afraid to try new things, and don't worry if your creations don't turn out perfect – making mistakes and learning from them is all part of the fun!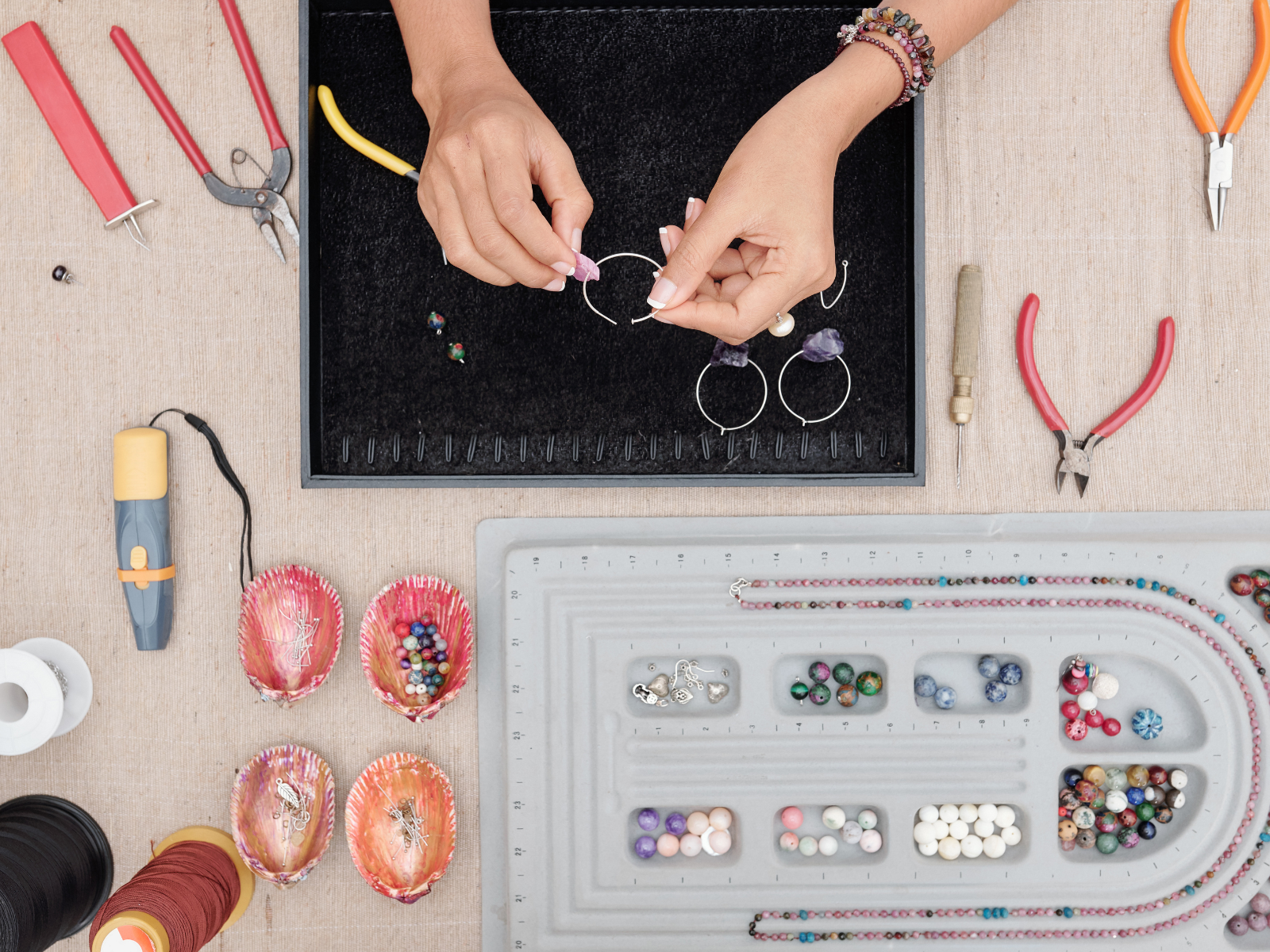 Setting up Shop
Once you've created a few pieces and feel confident in your skills, you can set up shop and start selling your creations.
Consider setting up an online shop on platforms, like Etsy or Amazon Handmade.
You can also sell your pieces at craft fairs or local markets.
Social media is also a great way to showcase your jewelry and promote your business.
Create a website and set up an Instagram page or a Facebook page to share your jewelry with the world.
You can also use these platforms to highlight new pieces, run promotions, and offer discounts.
Now you're ready to start your creative journey in the world of jewelry making.
It's time to spark up your inspiration, practice new techniques, and get creative!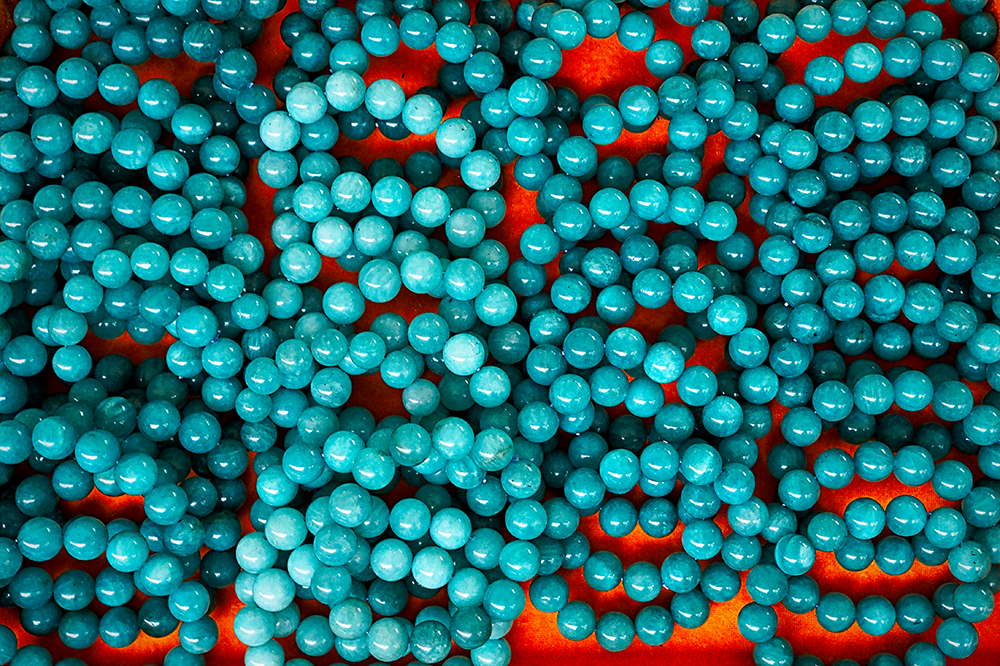 Start Making Jewelry
Jewelry making is a fun and rewarding hobby that anyone can enjoy.
With just a few basic tools and materials, you can create unique pieces of jewelry that reflect your personal style and creativity.
This wonderful craft that not only allows you to express your creativity but also can turn into a successful business.
By following this beginner's guide, you can get started on the path to becoming a jewelry-making pro.
Remember, practice makes perfect, so don't be afraid to experiment and create unique designs.
So, go ahead and give it a try – who knows, you might just make your next favorite piece of jewelry!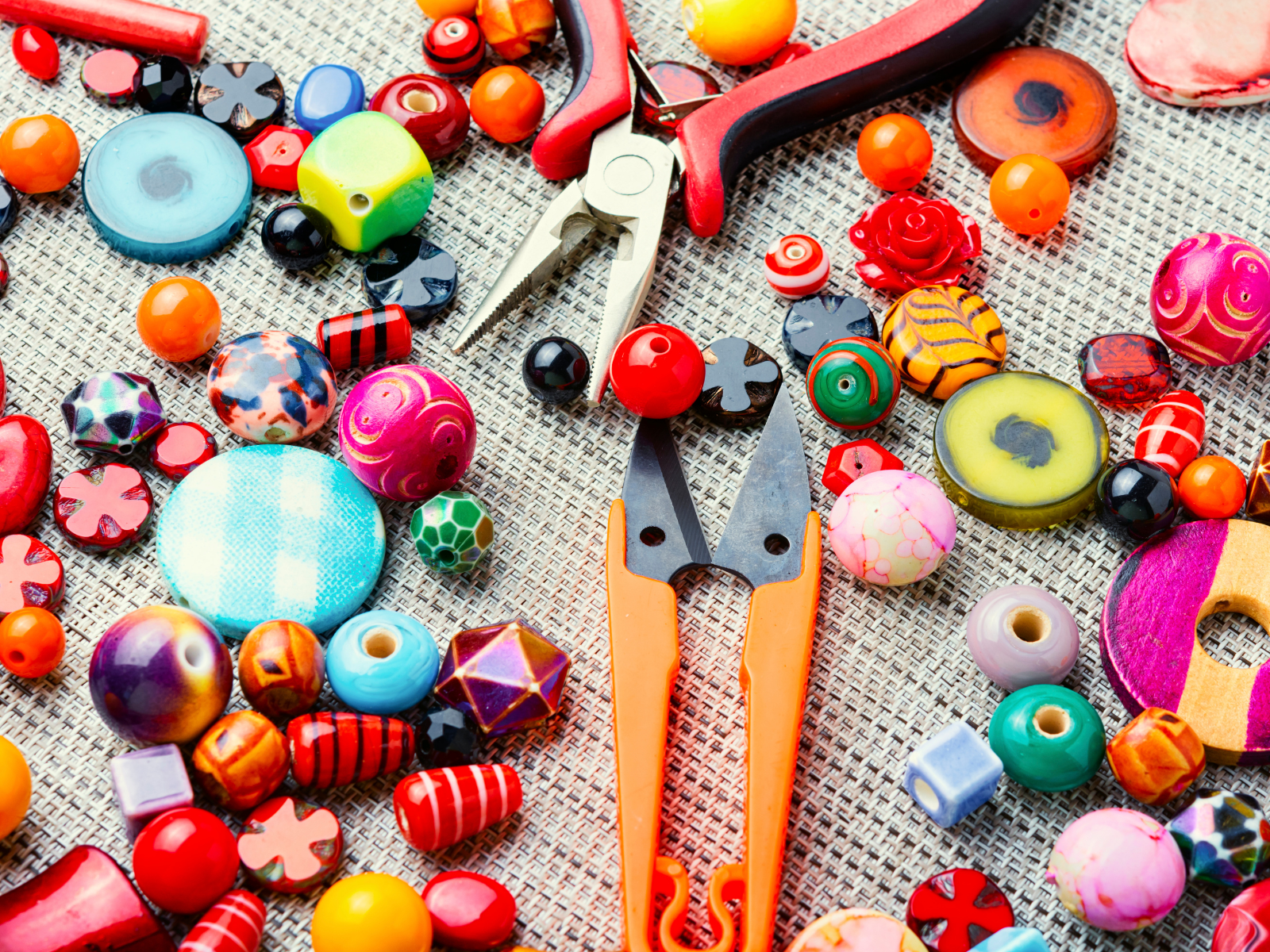 Eager to dive right into jewelry making and want to learn more? Check out Jewel School's video!
Want even more content about creativity and art?
Be sure to check out all of our creative chronicles!
Interested in all things related to jewelry?
Check out some of our other articles: