Are you an artist looking to take your craftsmanship up a notch?
Have you been searching for creative ways to spruce up everyday items with the help of embroidery?
If so, then get ready - we've got all the tips and tricks on how anyone can transform their art into something special with stitches.
Embroidery is a timeless art that has been around for centuries, and many people find it to be a relaxing and rewarding way to express their creativity.
Whether you're a seasoned pro or a beginner, there are always ways to improve your embroidery skills.
Allow us to guide you through our vast selection of materials, techniques, and designs as you create gorgeous projects that will be sure to wow everyone!
Embroidery is an incredibly versatile tool that takes some practice in order to master—read on for advice on taking your artwork seriously beyond just applying fabric paint!
Take advantage of these hot tips for creating embroidered masterpieces that will have your friends and family begging for customized gifts!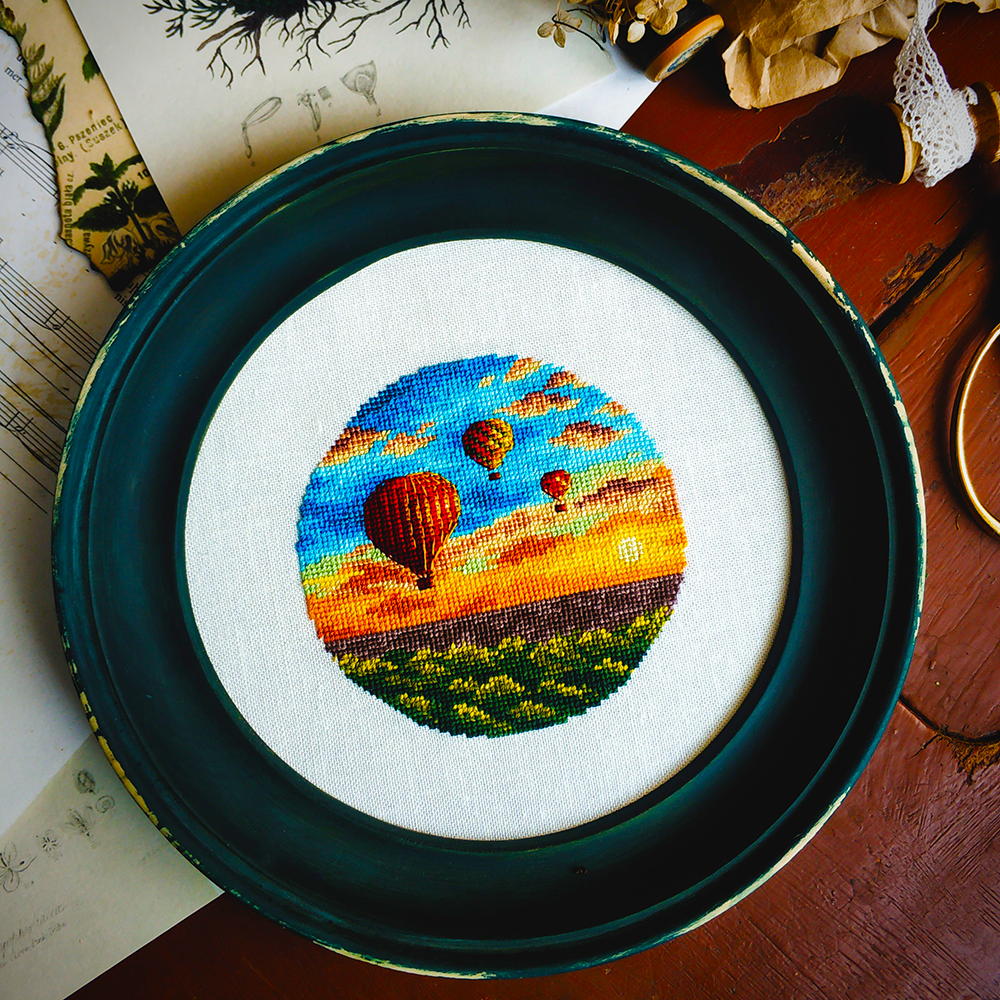 Choose the Right Materials
Choosing the right supplies and materials is crucial to creating a successful embroidery piece.
When it comes to embroidery, the quality of your materials can make a huge difference in the final product.
Whether you are an experienced artist or a beginner, make sure you select materials that are the best possible quality for your price range.
High-quality thread and fabric can make even the simplest design look stunning, while low-quality materials can make a complicated design look amateurish.
The fabric you choose should be sturdy enough to withstand the weight of the thread and the stitches.
A good choice is cotton, linen, or a blend of both.
The thread should be of high quality and match the fabric well, and embroidery scissors should be kept handy for snipping any loose threads.
One of the most common mistakes beginners make when it comes to embroidery is using the wrong size needle.
Make sure you select a needle that is appropriate for the fabric you are working on - a needle that is too large can leave unsightly holes, while a needle that is too small can make threading difficult.
Make sure to select the correct size of embroidery hoop, too, as another common mistake is using a hoop that is too small.
It should hold the fabric in place tightly without creating pressure points that can distort the fabric; the inner ring should fit snugly around the design.
A larger hoop allows you to work on larger areas of your design at one time, which can help save time and make the process smoother.
Additionally, using a better quality hoop can help to prevent your fabric from wrinkling during stitching.
If you're unsure, ask professionals at your local embroidery store for guidance.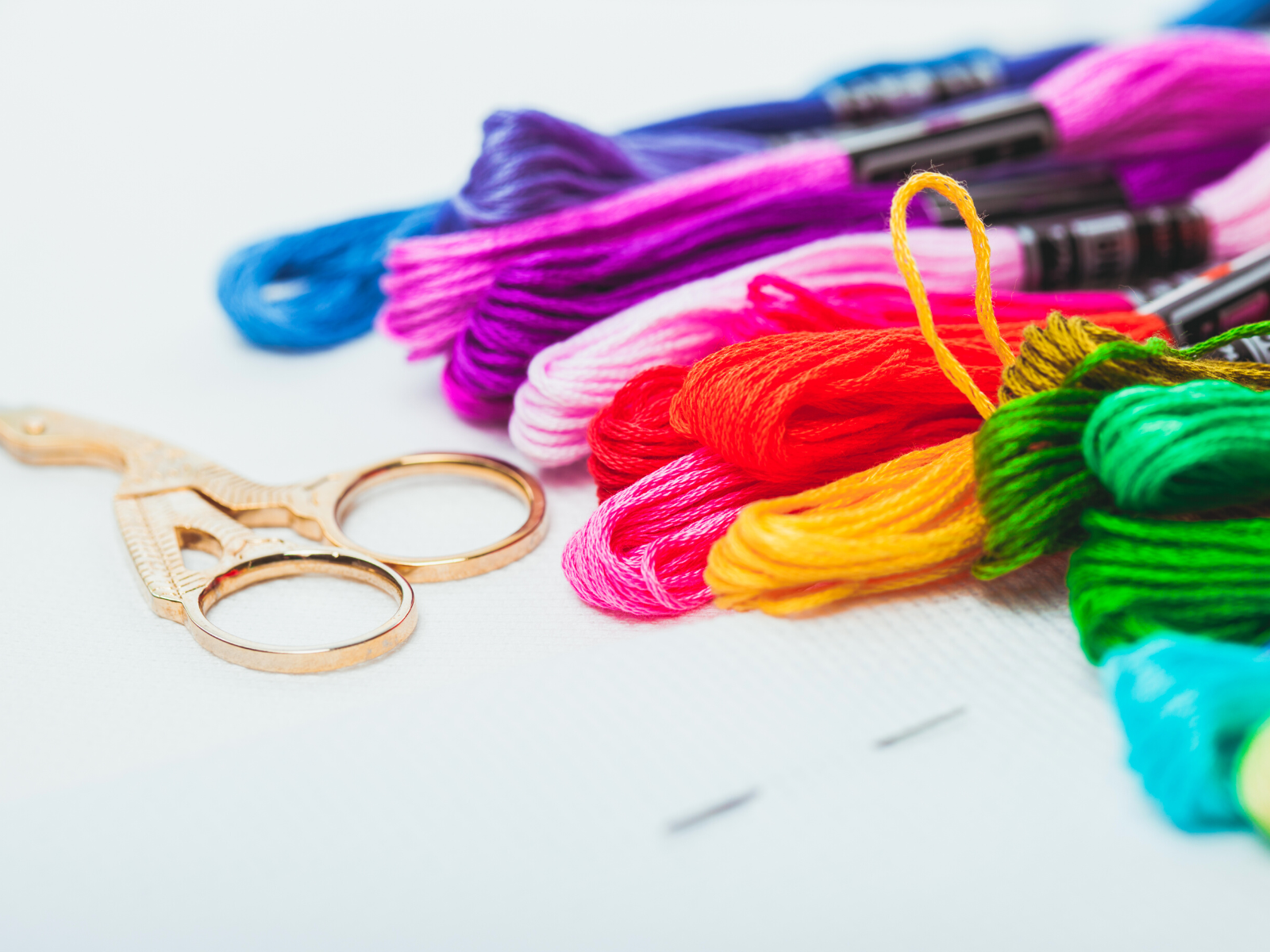 Master Basic Stitches and Techniques
Before you get started with any embroidery project, make sure you understand the different types of embroidery stitches and techniques that can be used.
When starting out, it's important to master basic stitches before moving on to more advanced techniques.
The backstitch, chain stitch, and satin stitches are fundamental stitches that form the foundation of most embroidery projects.
From the French knot and the stem stitch to the loop stitch or padded satin stitch, each stitching technique creates a different effect and can be used to achieve different results.
Hand embroidery also offers a variety of designs, including abstract shapes and line drawings.
These can be used to add texture and dimension to your project, but you can also take advantage of embroidery machines to create intricate and detailed embroidery designs.
In machine embroidery, the design is programmed into the machine, and it will do the work for you.
There are countless techniques used in embroidery that can turn a simple design into something stunning.
You will need to learn how to work each stitch precisely, with uniform stitch length and tension.
Practice makes perfect so start with small designs and keep practicing until you're comfortable with each one.
But of course, the best, most personalized effect will come from mastering some of the basics and leveraging them in unexpected ways.
By working with different stitches, colors, and fabrics, you can create eye-catching embroidery pieces that stand out from the crowd.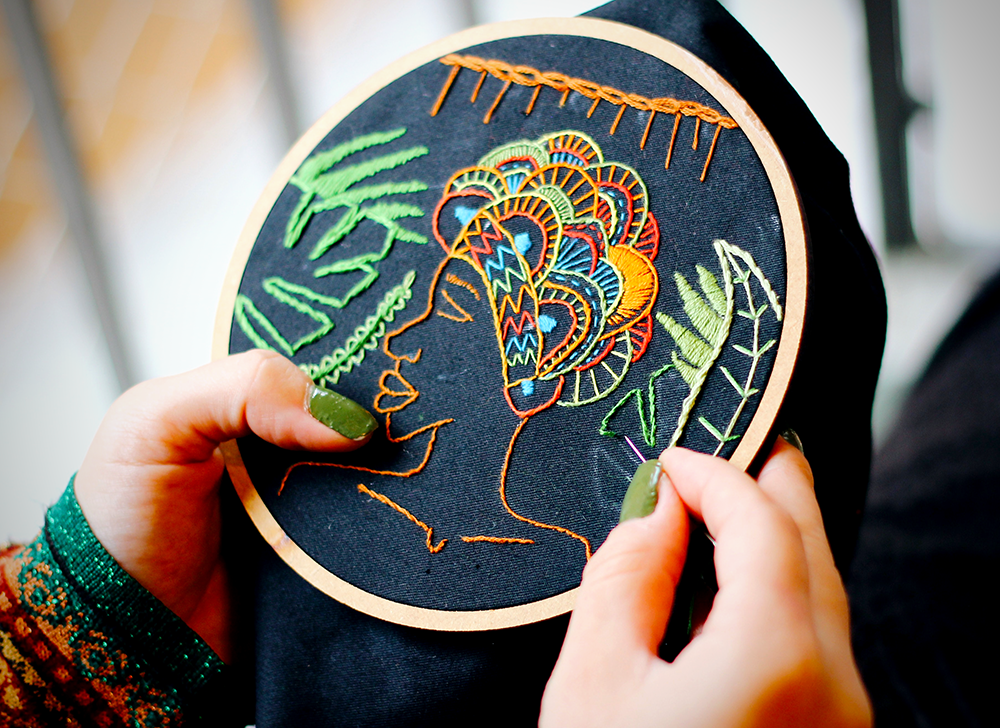 Experiment with Color and Texture
One of the most important aspects of any embroidery piece is color and texture.
Try to mix colors with various thread textures like metallic, silk or wool.
By doing so, you can create a unique and interesting piece.
You can also opt for a monochromatic scheme to create a minimalistic and elegant look.
Instead of sticking to the usual thread materials, try using materials like beads, ribbons or sequins to add more texture and dimension to your work.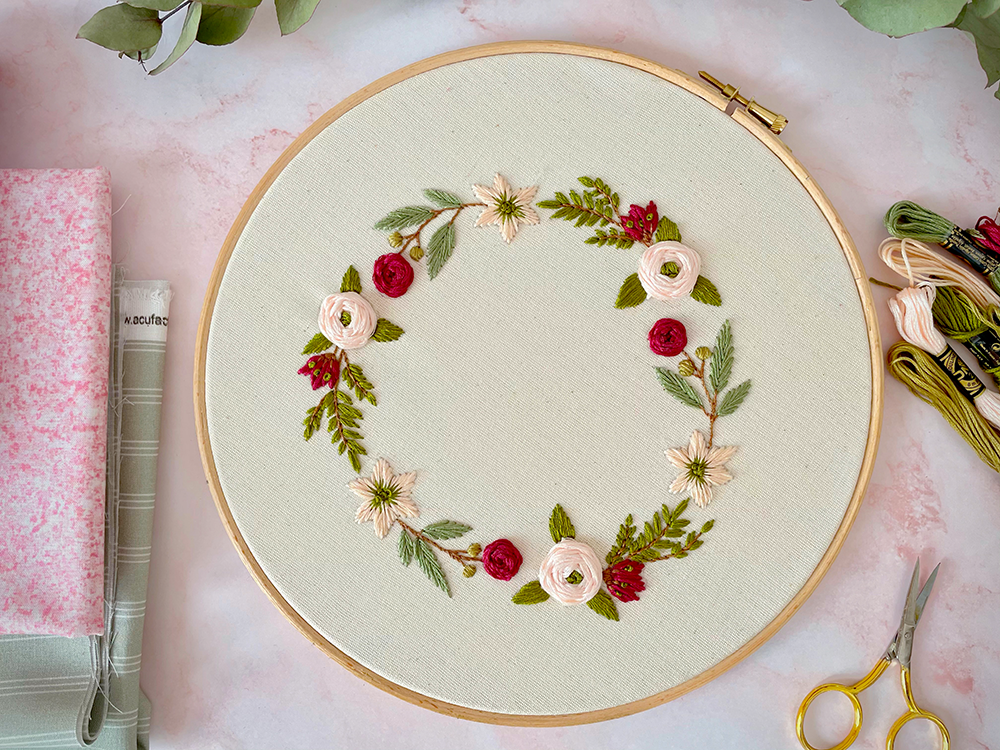 Plan Your Design Ahead of Time
Embroidery can be a time-consuming process, so it's important to have a clear plan of what you want to create before you start stitching.
This includes selecting the fabric you want to use, choosing your thread colors, and sketching out the design.
Taking the time to plan ahead can make all the difference in creating a stunning finished product.
If you need inspiration and ideas, try looking through embroidery books or magazines.
You can also search online for designs that catch your eye and then modify them to fit your project.
Once you have a plan, it's time to start stitching!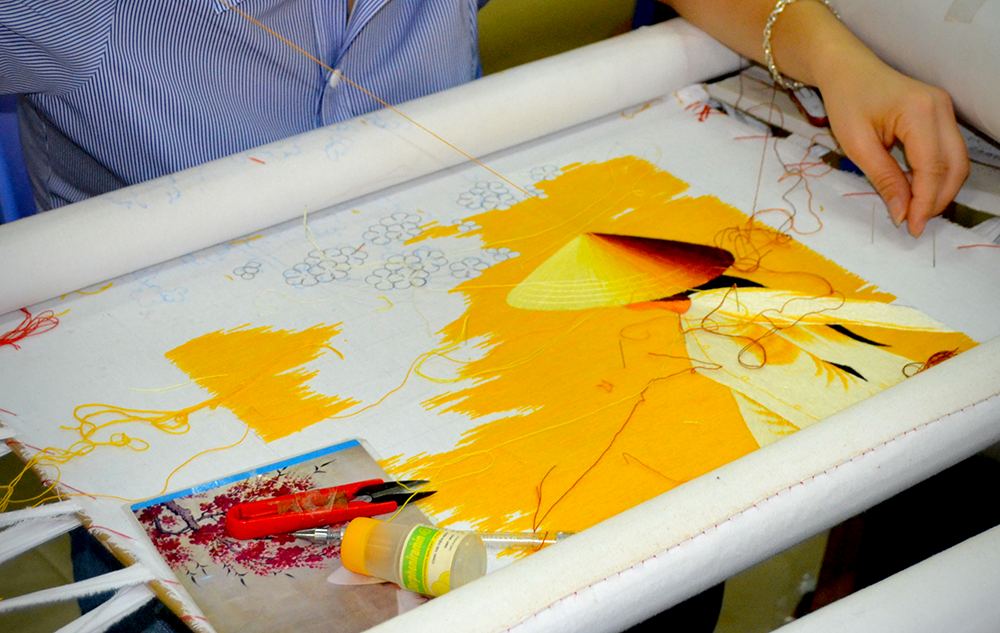 Pay Attention to Details and Personalize Your Work
A successful embroidery piece requires patience and attention to detail.
Start by drawing your design on the fabric using a pencil or water-soluble pen.
Check your design carefully and adjust anything that needs to be changed.
Be sure to keep the fabric taut at all times when stitching; keeping your stitches neat will ensure a high-quality end product.
Take the time to plan out when and where to place each stitch.
Small details like consistent stitch lengths and thread tension will make a difference.
Don't rush, take breaks if needed as it's challenging to stitch with tired eyes.
Once you've mastered the basics, it's time to make your designs unique.
You can personalize your work by adding embroidered names or initials, or by creating your own design from scratch.
You may also mix different embroidery techniques such as cross stitch, ribbon embroidery, and freestyle embroidery.
You can even embroider on different surfaces like jackets, bags, and shoes for a customized look.
The possibilities are endless, so get creative!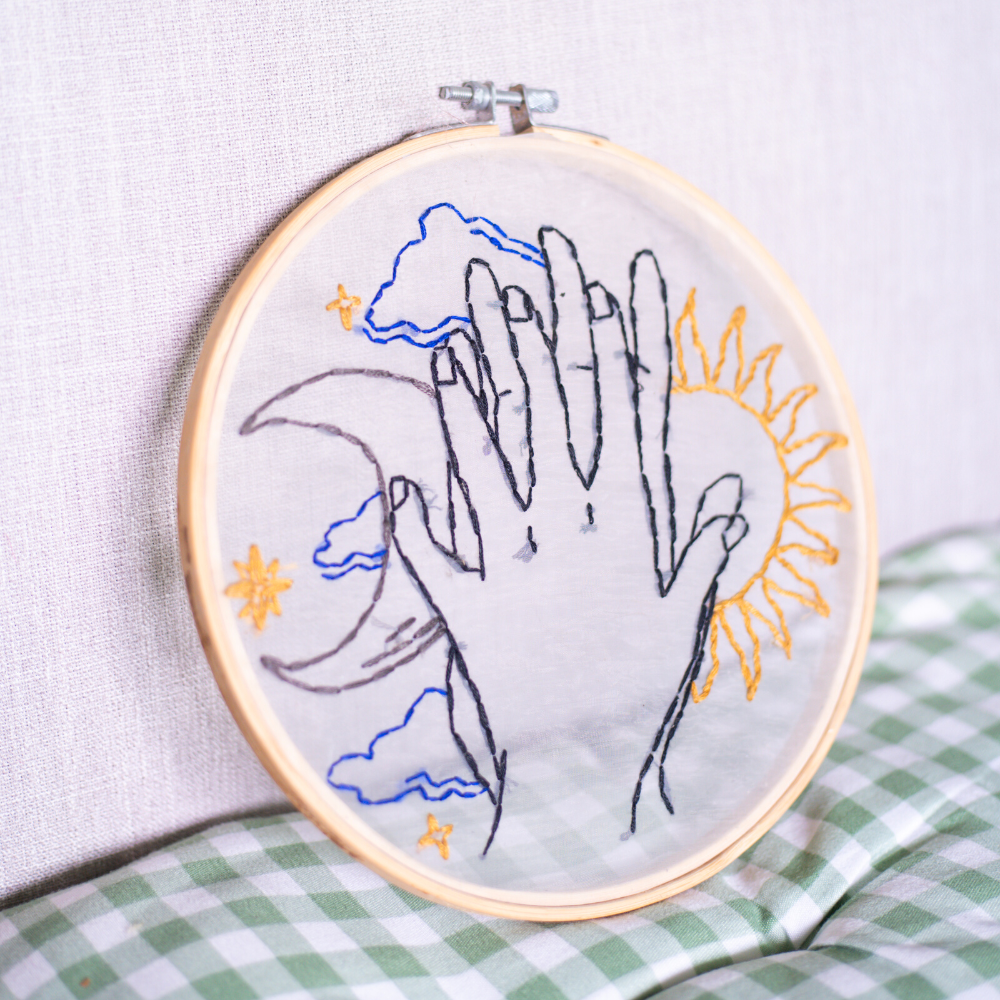 Be Patient and Take Your Time Threading Needles Properly
Embroidery can be a time-consuming process, so it's important to approach each project with patience and a willingness to take your time.
Rushing through your work can result in mistakes and uneven stitching, while taking your time and working carefully can lead to a flawless final product.
It might seem like a simple task, but threading your embroidery needle properly can have a big impact on the overall quality of your final product.
Make sure you choose a thread that is the right thickness for your needle, and take the time to thread it carefully to avoid tangling and breakages.
The more time you spend on threading, the easier the work will be in the long run.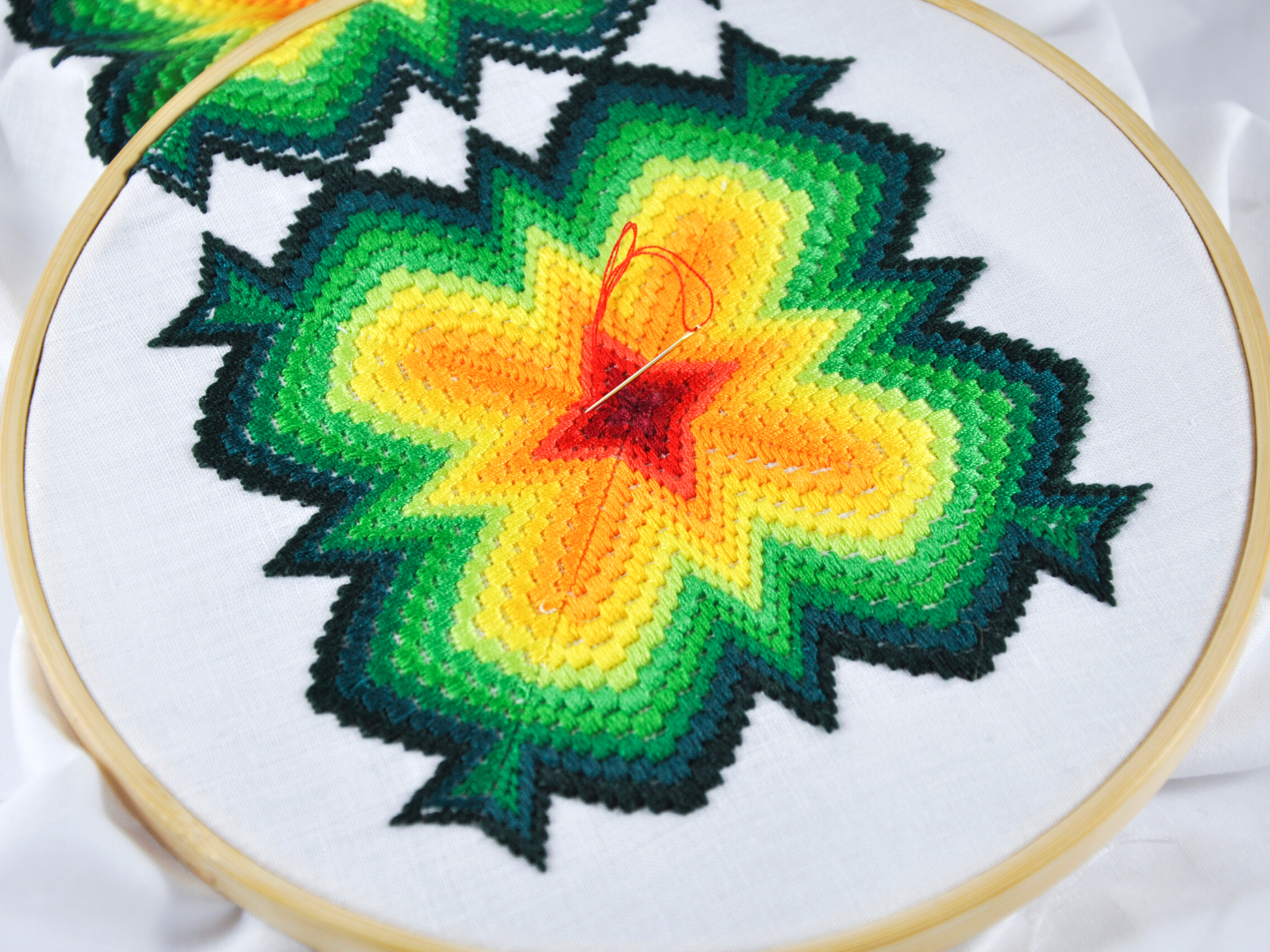 Experiment and Remember to Practice
Embroidery is a versatile art form that allows for a wide range of creativity and experimentation.
Don't be afraid to mix and match different techniques and styles to create something truly unique and original.
Whether you choose to work with traditional designs or create your own, let your artistic flair shine through!
Plus, like any art form, embroidery takes practice to master.
Don't be discouraged if your first few attempts don't turn out the way you want them to - practice makes perfect!
Start with simple designs and gradually work your way up to larger, more complex pieces to build your skills and confidence.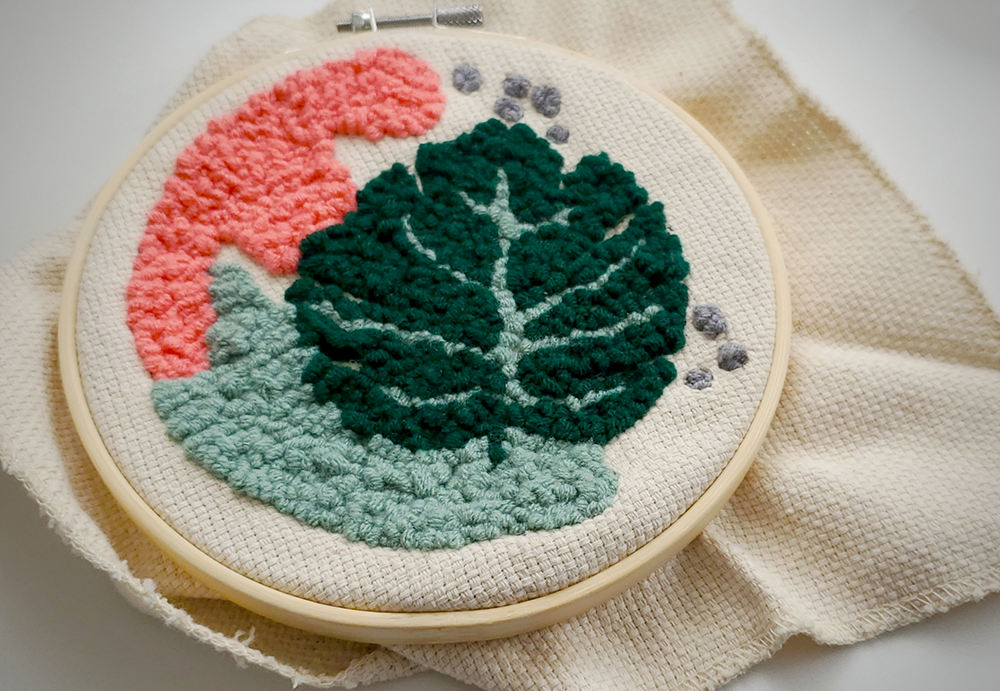 Have Fun and Enjoy Yourself!
At the end of the day, the most important thing when it comes to embroidery is to have fun with it!
Whether you are creating a custom piece for yourself or gifting a project to a loved one, embrace the creativity and joy that comes with this timeless art form.
So what are you waiting for?
Release your inner artist and get ready to wow everyone with your embroidery skills!
No matter what skill level you are at, these tips and tricks are sure to take your embroidery game to the next level.
It's time to create some stunning finished embroidery masterpieces that you can be proud of!
Stitch for Success: Excellent Embroidery
Embroidery is a relaxing and rewarding way to express your artistic side.
With the right materials and techniques, you can take your embroidery game to the next level.
Whether you're a seasoned professional or just starting out, there are many tips and tricks for creating amazing embroidery projects.
From mastering basic stitches to experimenting with color and techniques, there are numerous ways to make your embroidery work stand out.
Take your time to plan out each piece, keep practicing, and most importantly, have fun!
With these embroidery tips, we hope to inspire you to create something beautiful and unique.
So, grab your hoop and thread, and get ready to wow everyone with your next embroidery project!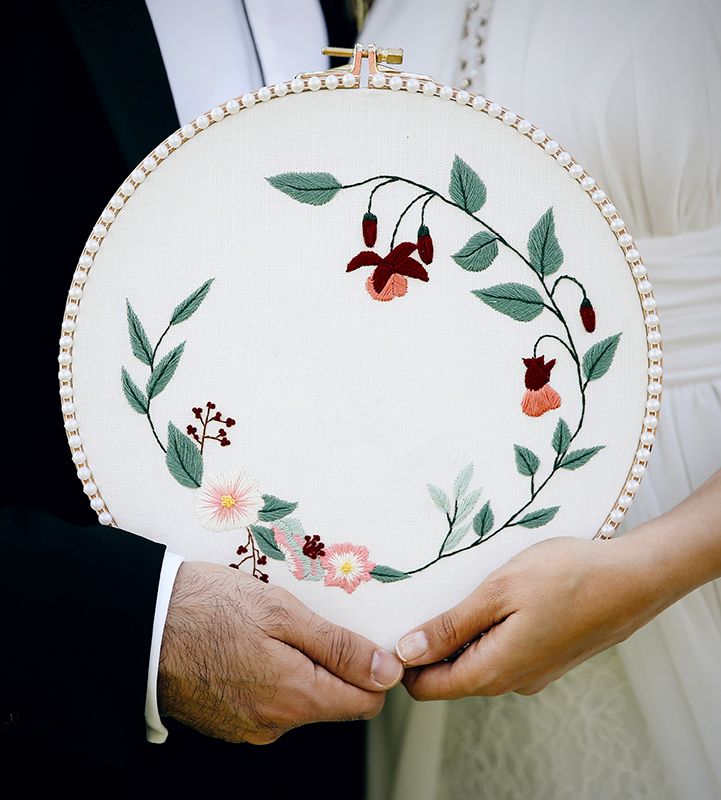 Looking to learn more about embroidery tips and tricks? Check out Crewel Ghoul Embroidery's video!
Want even more content about creativity and art?
Be sure to check out all of our creative chronicles!
Interested in embroidery?
You might want to check out some of our other articles: