Are you an artist who is looking for ways to make your creative process easier and more efficient?
If so, you're in luck!
Whether you're a professional artist or just starting out, having the right craft essentials is key.
We have put together a list of must-haves that are sure to help any craft enthusiast take their projects from drab to fab.
Crafting materials can be expensive though, so it's important to make sure you're investing in the right items for you and your art.
To help you out, we've compiled this ultimate craft essentials list for all of your projects!
From cutting tools and art supplies, to storage solutions and organizational aids, we guarantee that these handy items will transform how you DIY, helping turn abstract ideas into works of art in no time flat!
So, if you want the power to craft like a pro while still having plenty of fun along the way, it's time to check out our top picks of essential craft supplies right now!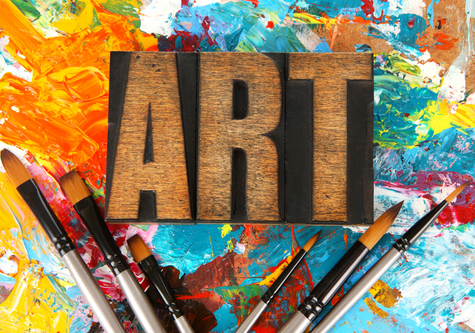 Crafting Basics: Your Workspace
The first thing every craft enthusiast needs is a dedicated workspace or craft room, large enough to fit all of your essential tools and supplies.
Whether you're working on an intricate painting or a small sewing project, having everything laid out in front of you makes it easier to get the job done.
Be sure to pick up a sturdy surface like a table or desk to work on, along with an adjustable chair and a good light for when the natural light fades.
Zippered pouches, trays, and containers are also essential for keeping your workspace clean and organized.
Having a craft box or organizer with all of your essential supplies at the ready will save you time and energy when it comes to getting down to crafting.
Make sure to have ample light in your creative space; lighting is vital to being able to see properly and nailing your colors.
Having an ideal workspace full of all of your essential crafting tools is the perfect way to make sure you're always ready to create!
Supply Basics
Now that you've got your workspace sorted out, it's time to fill it up with the ideal resources and supplies, depending on your project.
Your list of art supplies should include common tools, like artist-grade pencils, paint brushes, erasers, markers, sketchbooks, and colored pencils.
You'll also need a reliable pair of scissors for cutting fabric and paper, as well as a ruler for precision measurements.
Of course, don't forget the adhesive solutions!
Glue sticks, hot glue guns, glue bottles, and spray adhesives will be your best friends.
Finally, be sure to stock up on a variety of fabrics, yarn, and thread in assorted colors, textures and weights.
These craft essentials will help you bring your projects to life!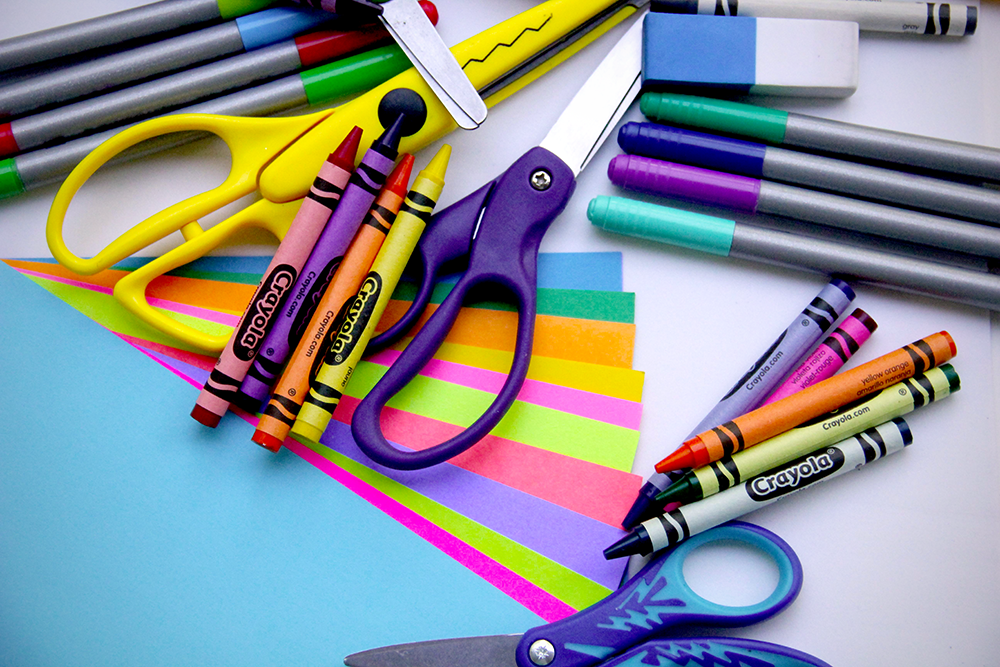 Let's take a closer look at a few of the most popular supplies:
Paintbrushes come in all shapes and sizes, from tiny detail brushes to large paint rollers.
It's important to have a variety of sizes and types on hand so that you can get the job done regardless of the medium or level of detail required.
Look for brushes made with quality materials like natural hair bristles and synthetic fiber tips.
Markers and pencils are essential tools when it comes to creating detailed artwork or making precise lines and curves.
Look for markers that are archival quality if you want them to last longer than regular markers; archival markers are designed specifically not to fade over time so that your artwork will remain vibrant even after years of use.
Similarly, look for pencils made with high-quality graphite if you plan on doing a lot of outlining or shading with them; this will ensure smooth lines every time!
Paper is essential for any artist.
You need paper for drawing, painting, designing, sketching—you name it!
Look for paper that has good absorbency and texture, so that it will be able to handle whatever media you use.
If you're looking to save money, consider buying rolls of paper instead of individual sheets; they usually offer better value per sheet.
Scissors are an absolute must-have in any crafting arsenal!
They're great for cutting paper into intricate shapes or trimming off excess material.
And don't forget about glue!
Glue allows you to adhere pieces together securely without causing any damage to the material itself.
Mod Podge is a popular choice for crafts, as it can be used on almost any material.
Look for non-toxic glues that won't harm your skin or any other materials used in your project.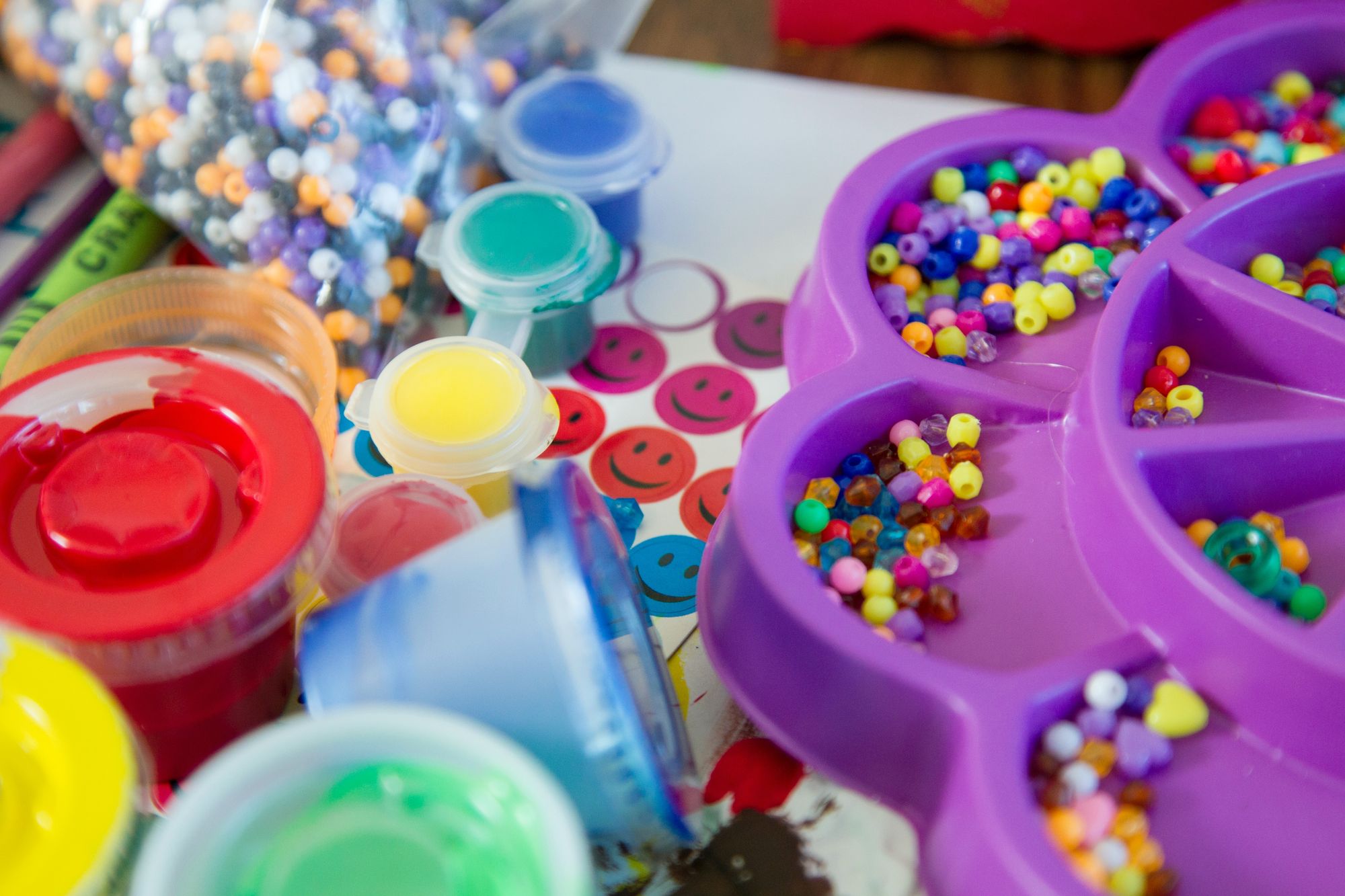 The Right Tools for the Job
No craft enthusiast's arsenal of supplies is complete without a good set of tools.
Basic essentials like scissors, a glue gun, a heat gun, and various kinds of tape can help you create stunning projects in no time.
It's also important to have different kinds of cutting tools on hand like a craft knife and a rotary cutter paired with a cutting mat.
Having a good set of measuring tools is also essential for any project, so make sure to pick up a ruler or measuring tape.
Finally, don't forget the basics like pencils, markers, and a selection of erasers.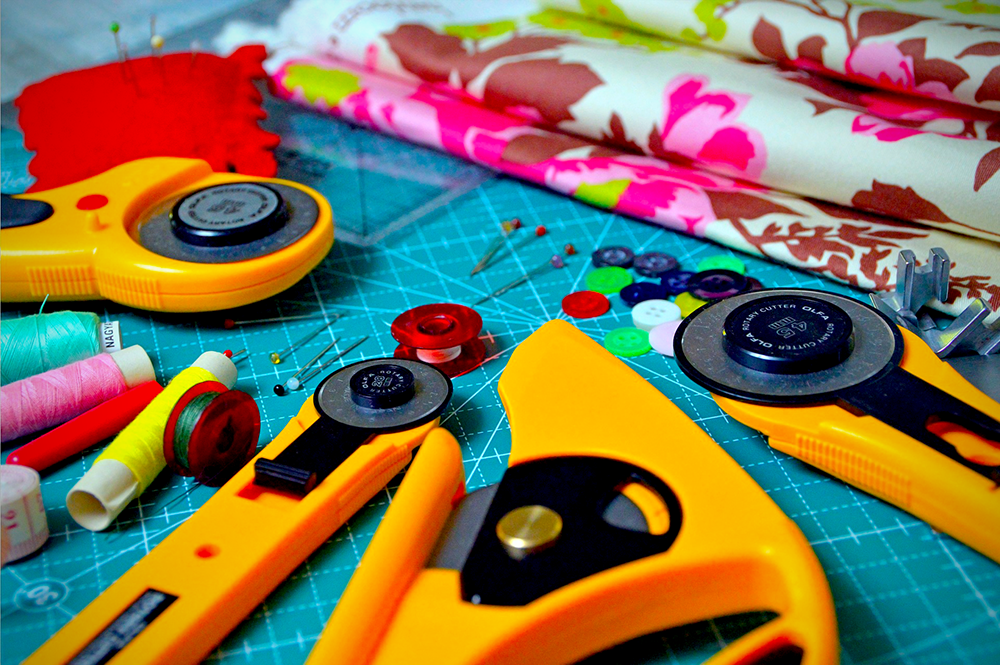 Organizational Tools and Storage Solutions
Finally, make sure you have the right tools and supplies on hand to help you keep your craft space tidy.
Organizational tools like containers, shelves, and drawers will allow you to store all of your materials in an orderly fashion.
You can also purchase storage bins and boxes that are specifically designed for craft supplies, saving you money in the long run.
These bins are particularly useful for storing fabric, yarn, beads, and other smaller items that can easily get lost in a messy workspace.
By investing in the right craft essentials, you'll have everything you need to tackle any project and DIY like a pro.
No more wasted time and money trying to find the right tools—just get crafting!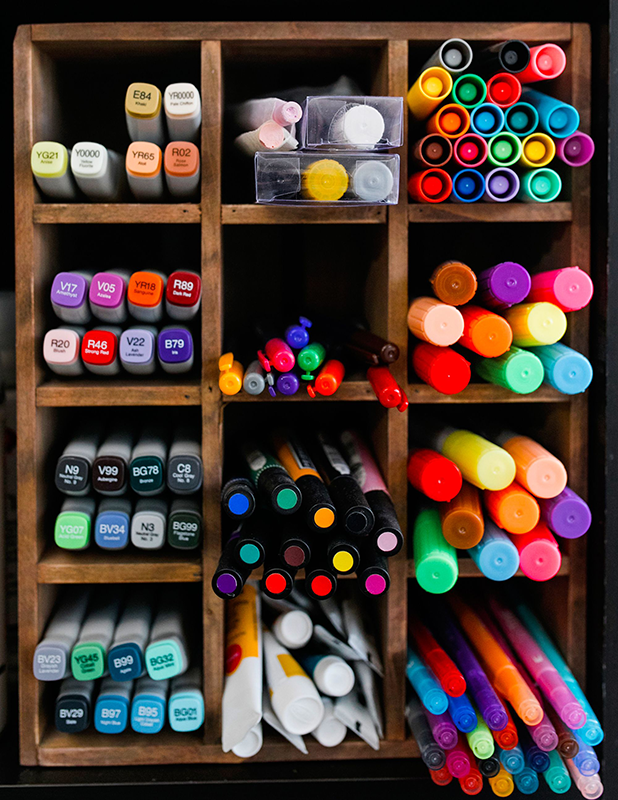 Tips for Crafting Like a Pro
Now that you've got all of your craft essentials ready to go, it's time to start crafting!
Here are some tips to help you get the most out of your projects:
Take your time. Don't rush and take short cuts; crafting takes patience and precision.
Never be afraid to make mistakes; in craft, every mistake is an opportunity for learning and growth.
Find inspiration. Not sure where to start? Look around for inspiration to help get your creative juices flowing.
Be organized. Invest in organizational tools and storage solutions so that you can always find what you need, when you need it.
Stay stocked up. Most importantly, make sure to always have a healthy supply of craft essentials on hand; that way, you'll be ready to go for your craft projects whenever the creative urge strikes.
Check for discounts. Look for sales and discounts on craft supplies to save money; regular price crafting supplies can add up quickly, so shop around for the best prices and deals!
Choose supplies from reliable brand names and stores because you'll know for sure that the brands' quality will be good.
You can use your supplies to create fun stuff and gifts for your friends and family, or you can even make a little side business out of it.
With these craft essentials, you'll have the tools and supplies necessary to take your DIY projects from good to great!
Get crafting and show off your skills like a pro!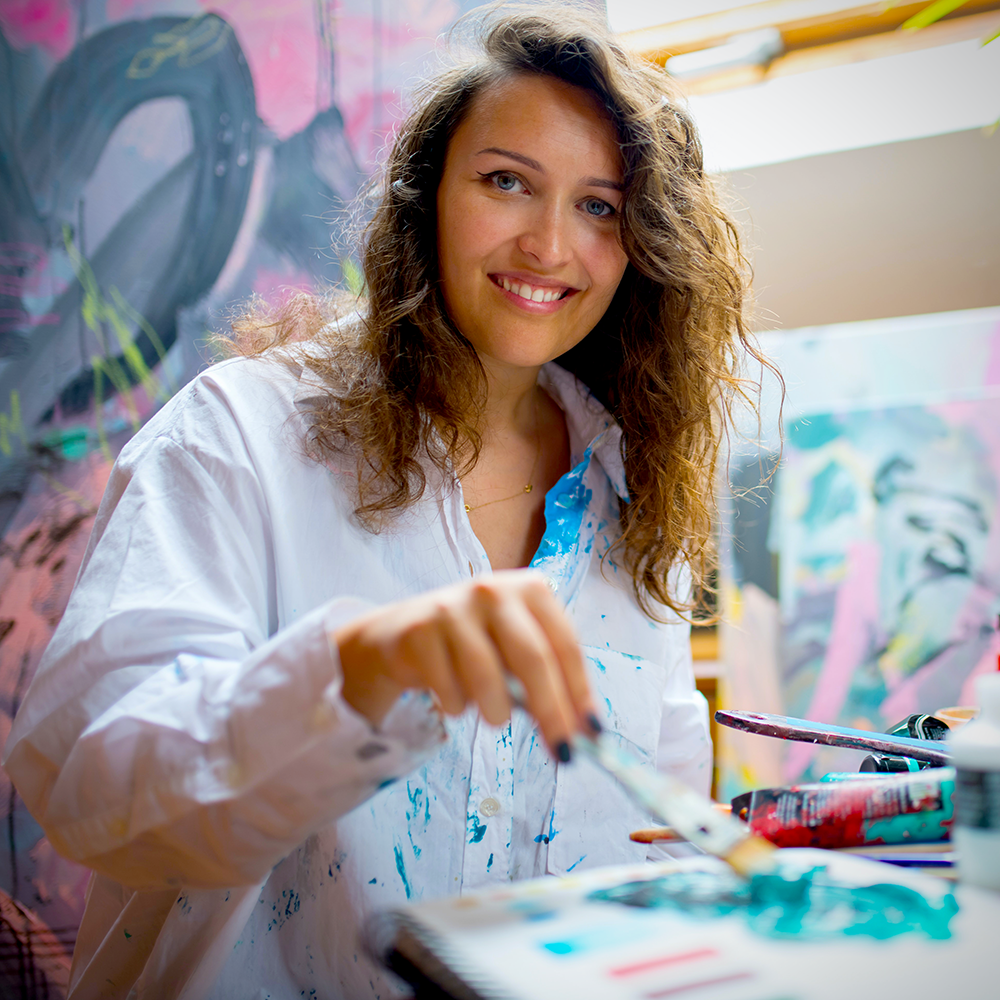 The Perfect Art Supplies
What's a craft project without the right materials?
Having an array of art supplies at your disposal will make it easier to create amazing projects.
No matter what kind of crafting project you're working on, having the right supplies is key!
From paintbrushes and paints, glue and scissors, and markers and pencils - there's something here for every artist's needs.
By stocking up on these craft essentials now, you'll be prepared no matter what kind of art project comes your way!
If you're just getting started in a craft or want to upgrade your supplies, these supplies are the perfect way to get started.
So, what are you waiting for?
It's time to start creating; happy crafting, everyone!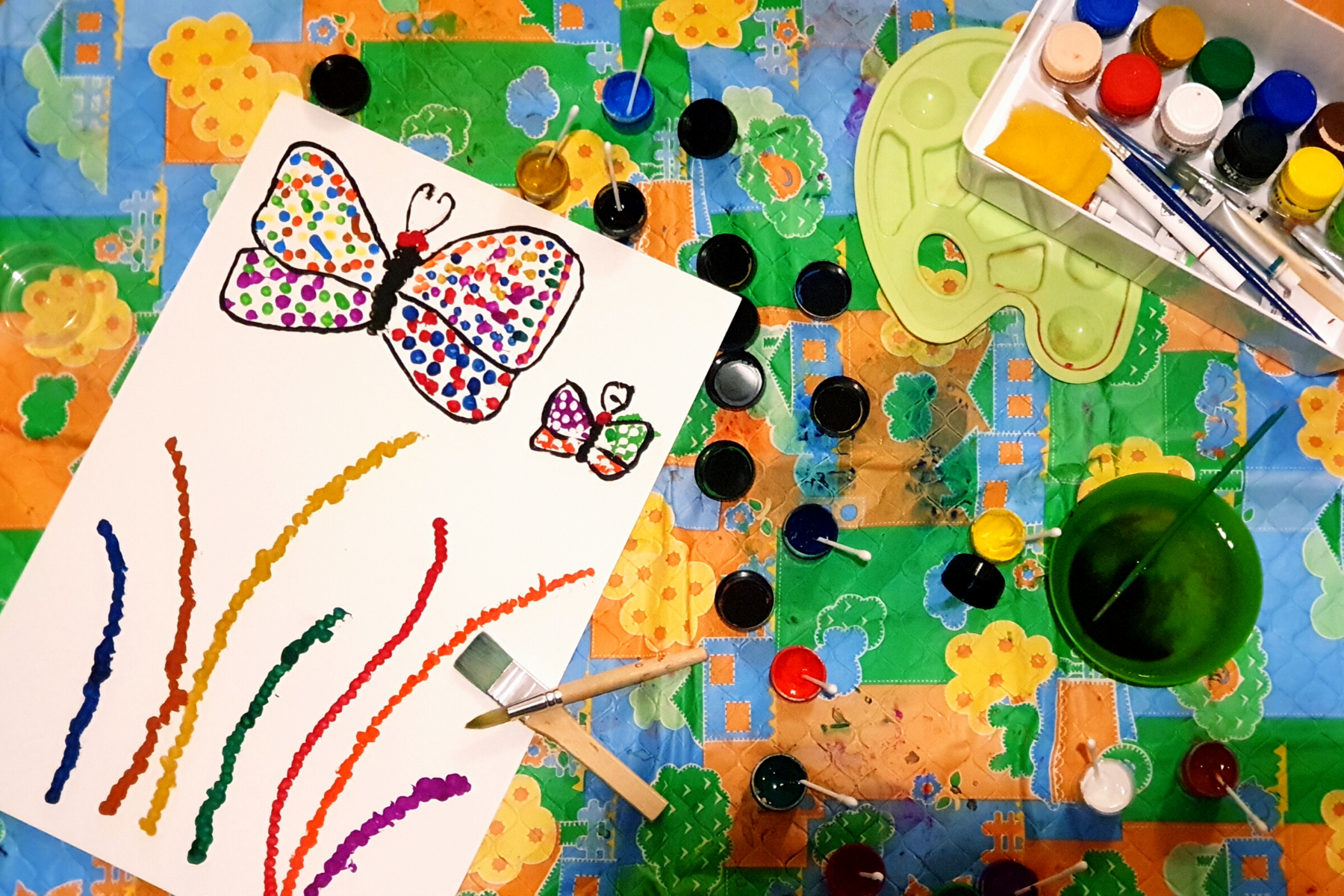 Want to learn even more about essential craft must-haves? Check out DIYwithKANCHAN's video!
Want even more content about creativity and art?
Be sure to check out all of our creative chronicles!
Need some craft ideas?
Check out some of our other articles: