Are you a novice knitter?
Or maybe you're a seasoned pro looking to spice up your game?
Tired of feeling like your knitting skills are hitting a plateau?
No matter where you fall on the spectrum, there's always something new to learn when it comes to knitting.
As an art form that has been around for centuries, knitting has a rich history and a vast array of techniques to master.
Knitting is a timeless and rewarding craft that can be enjoyed by artists of all skill levels.
Whether you're a beginner just starting out, or an experienced knitter looking to hone your skills, we've put together some tips to help you improve your knitting techniques and create beautiful, unique pieces.
If you're ready to unlock an ultimate knitting experience, keep reading to learn tips and tricks on mastering this age-old skill and pick up some valuable insights!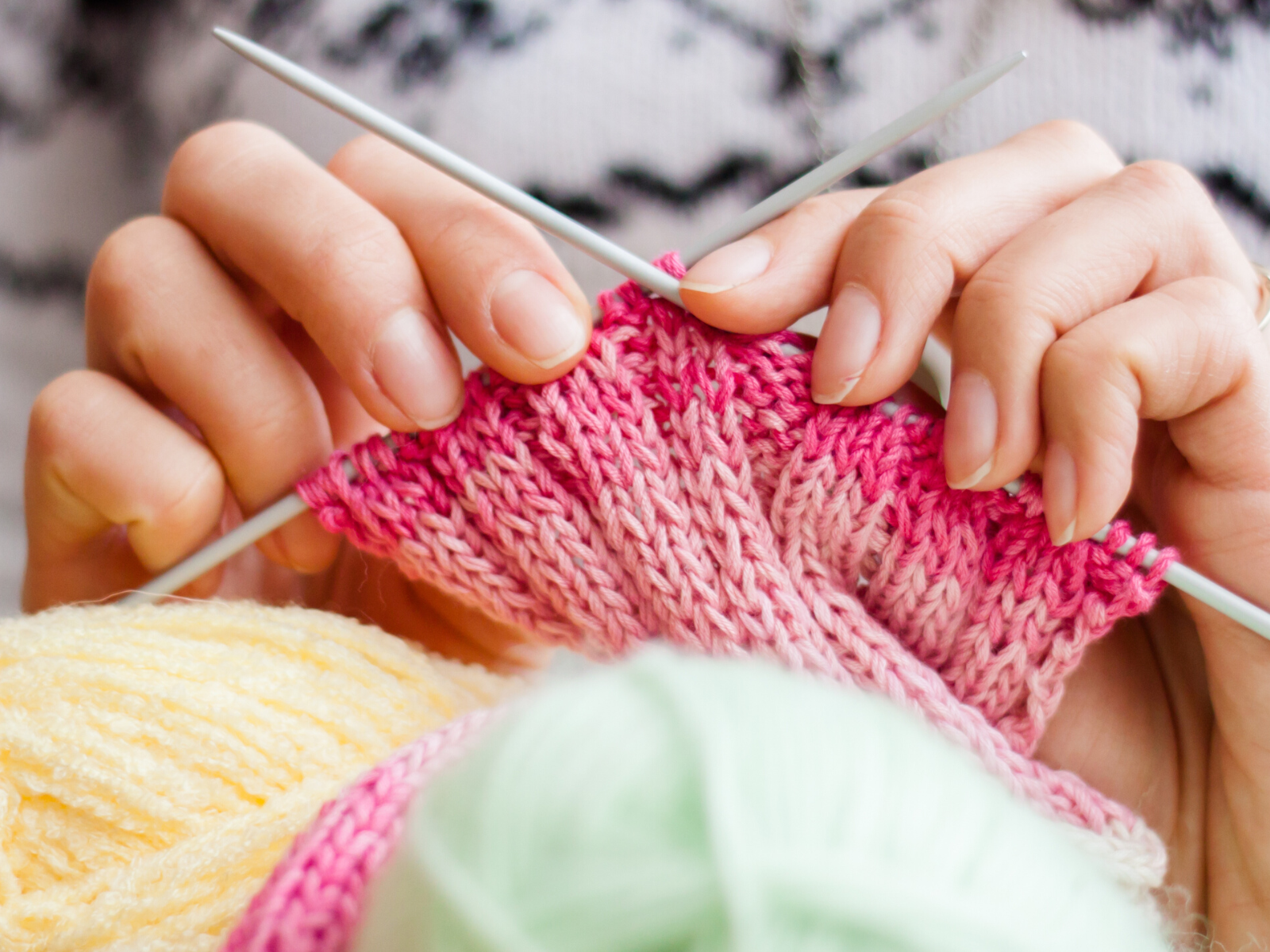 Knitting Basics
The first step to achieving success in knitting is mastering the basics.
Knitting is similar to other crafts, such as crochet, but instead of using a crochet hook, you use two needles!
These will be used to create loops in the yarn and form the stitches that make up your piece.
The left needle is known as the working needle, and the right needle is used for manipulating the loops.
Understand the fundamentals of the knit stitch, which include slip, purl, cast on, and bind off.
Start with the basics of casting on, knitting, purling and binding off stitches.
Learn to recognize different types of yarns, knitting needles, and tools for the job.
Familiarize yourself with the language of knitting and common abbreviations used when reading patterns.
When you're just starting out, it can be tempting to dive right in and try to create intricate designs.
However, starting with the basics is essential to developing good knitting skills.
Focus on practicing simple stitches, such as the purl stitch, before moving on to a more advanced knitting pattern.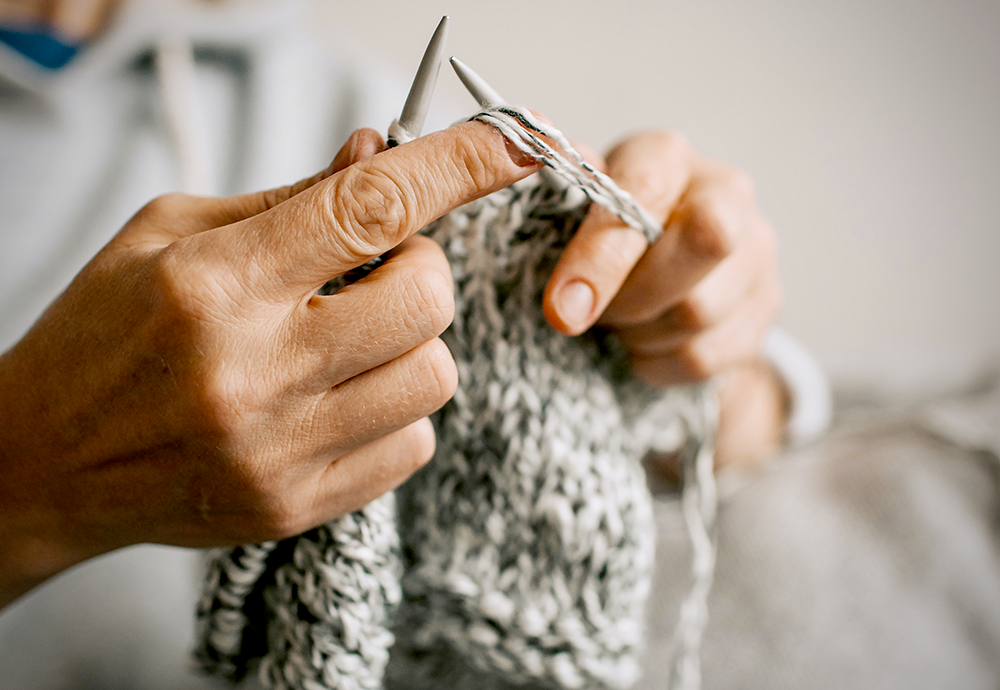 Choose the Right Supplies
The materials and supplies you use can have a big impact on the quality and appearance of the finished product, so this knitting tip is invaluable.
When selecting your materials, consider the type of yarn, knitting needles, and other supplies.
Ask yourself questions like: What materials will provide the texture, color, and weight that I want for my project?
Are the needles I'm using the right size for the yarn I'm working with?
Are my needles comfortable to hold for long periods of time?
The type of yarn you choose can make all the difference in your knitting journey.
Different fibers will have different textures and qualities, requiring different needle sizes.
When selecting your yarn, consider the project you're working on, the desired effect, and your budget.
If you're new to knitting, it may be worth investing in high-quality yarns from your local yarn store, as they will be more forgiving and easier to work with.
Additionally, having a comfortable comfortable knitting needle set that fits your hands can make the experience more enjoyable, and your finished product better.
Having the right supplies can make all the difference in the quality and look of your knitting project.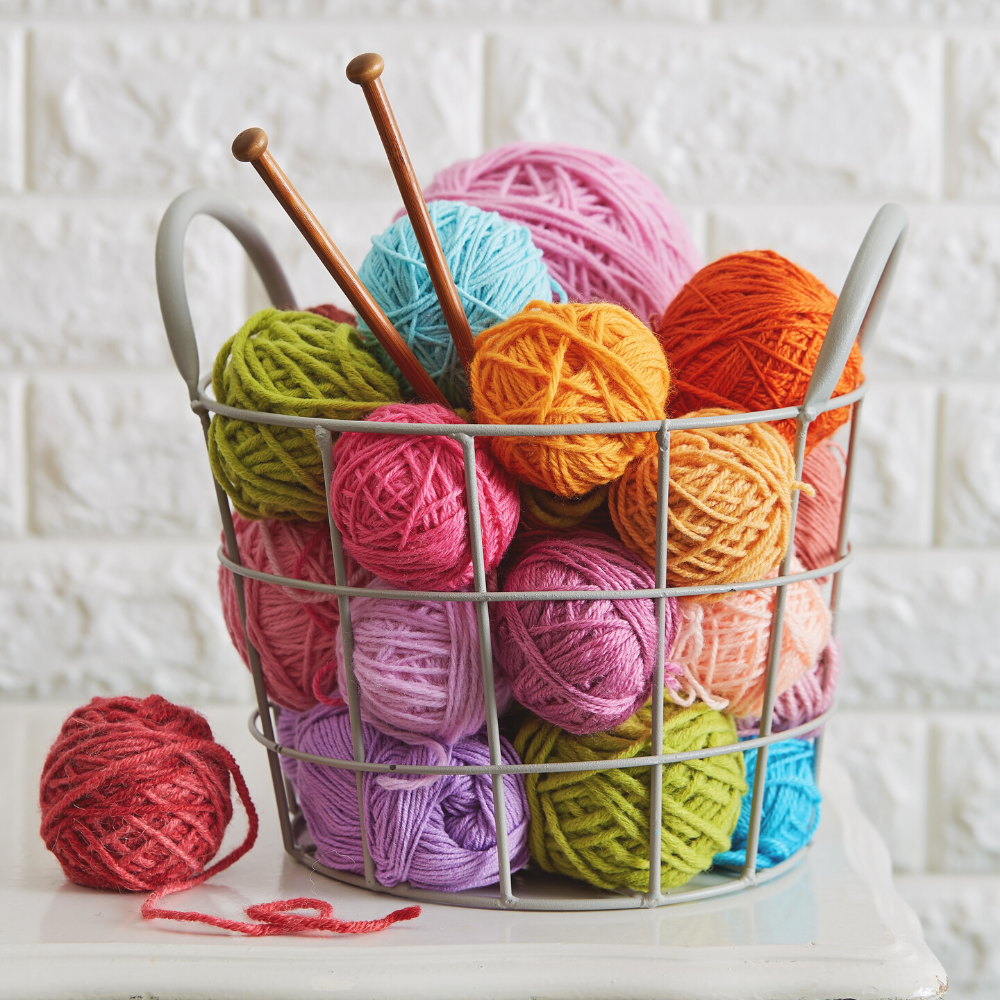 Practice Proper Tension
The way you hold your yarn, and how tightly you knit can drastically change the look and feel of your finished project.
It's crucial to maintain even tension throughout your work, or you may end up with a lopsided result.
Practice knitting evenly by making swatches before starting a more extensive project.
Additionally, consider the yarn weight and the recommended needle size when adjusting your tension.
Keeping a consistent tension is an important part of creating even stitches and beautiful products.
Knitting looser stitches will result in a more relaxed and airy texture, while knitting tighter stitches create smoother edges.
By practicing the proper tension for different yarns, you can create results that perfectly suit your project.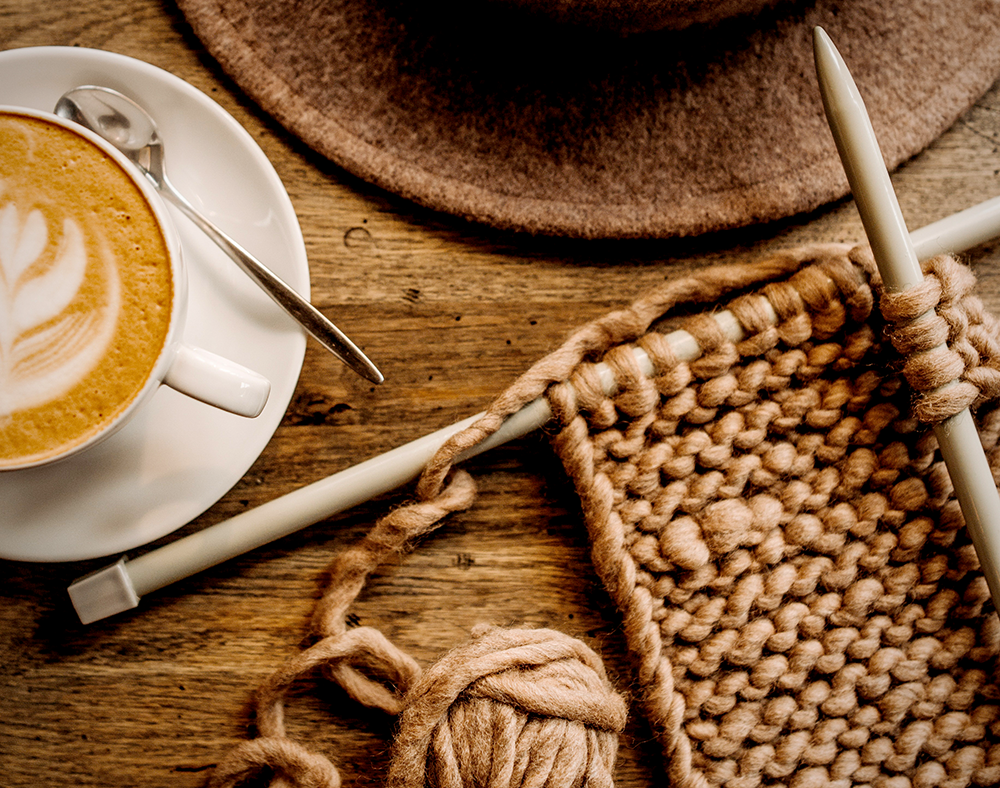 Take Time to Fix Mistakes
When it comes to knitting, mistakes are inevitable.
If you find yourself with a dropped stitch or an extra loop, don't panic!
Take your time and go over the stitches to find the mistake.
There are many helpful resources available online with step-by-step instructions on how to fix common knitting mistakes.
Additionally, if necessary, you can always undo a section of your knitting and start again.
By making mistakes, you will learn more about the process, and your confidence in knitting will increase.
Fix your mistakes early on rather than waiting until the last stitch, as this can save you a lot of time and frustration in the long run.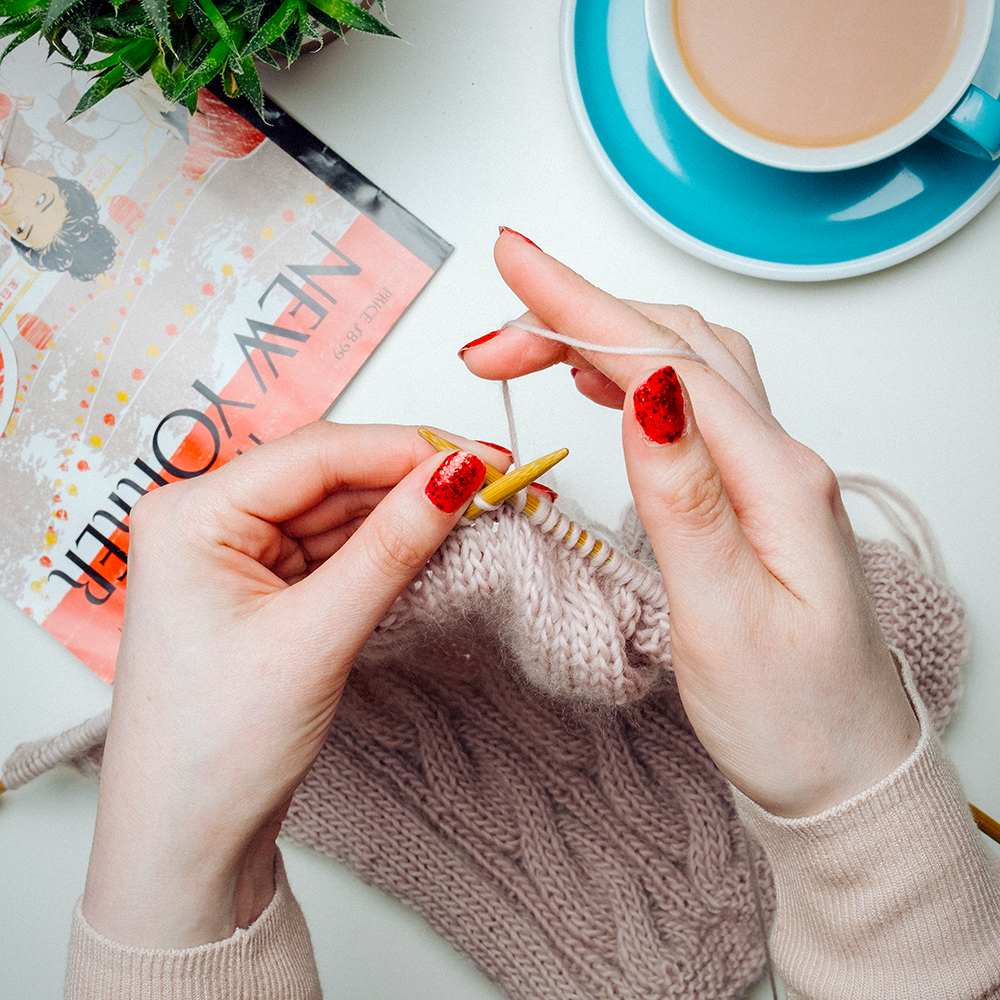 Learn New Stitches and Techniques
Knitting is an art form, and with any artistic endeavor, it's important to experiment.
While basic knit and purl stitches are essential to know, there are many unique and intricate knitting stitches to explore.
Research new stitches and techniques to add complexity and texture to your projects.
You can also learn how to create cables, lace patterns, bobbles, texture stitches, and more!
Look up new stitches on Pinterest or knitting websites and practice them in a swatch before attempting them in an actual project.
Since knitting is a constantly evolving craft, there are always new stitches and techniques to discover.
Don't be afraid to experiment with different stitch patterns, yarns, and techniques to create unique and beautiful pieces.
By challenging your skills and expanding your repertoire, you can take your knitting to the next level.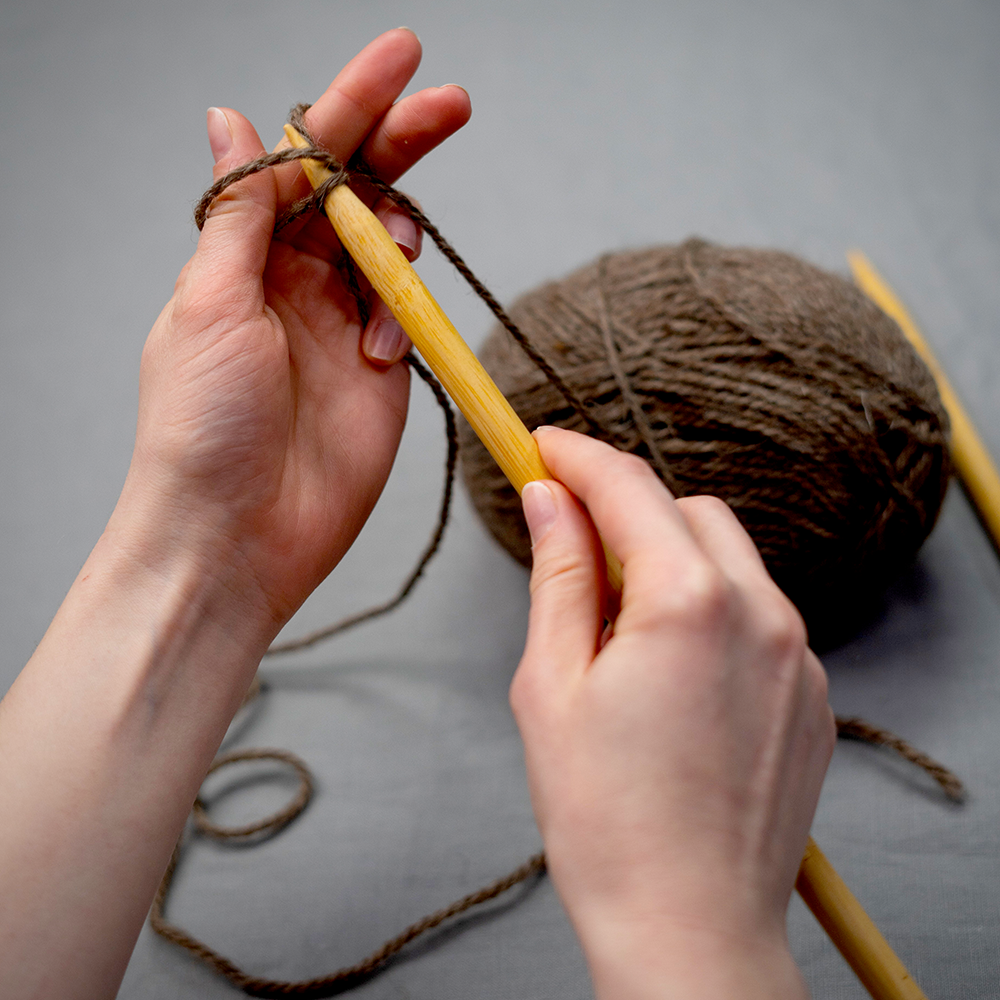 Take Time for Breaks and Self-Care
Knitting can be a complex and time-consuming endeavor.
Although knitting can be relaxing, it's essential to take care of yourself physically and practice self-care.
Knitting can lead to repetitive stress injuries, which can be painful and hinder your productivity.
Take frequent breaks and stretch out your hands and wrists to avoid discomfort.
Additionally, consider using ergonomic needles or trying different knitting styles to find what works best for you.
Taking time to care for yourself will ensure that you can keep working on your projects without injury.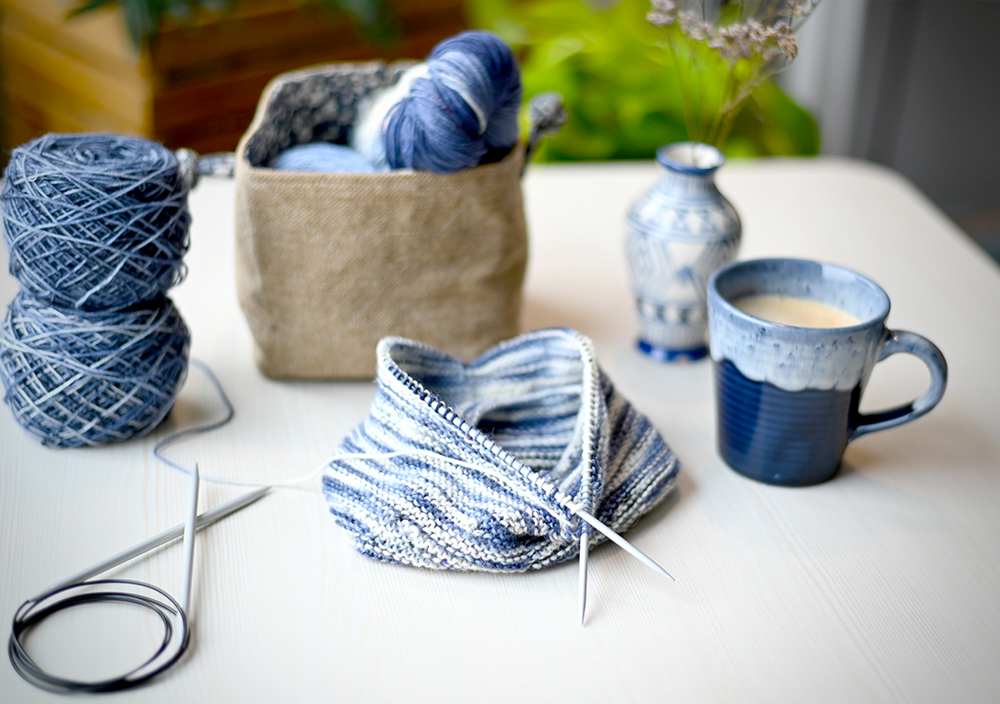 Use Stitch Markers
Keeping track of where you are in a pattern can be challenging, especially for more complex designs.
Stitch markers can be an extremely helpful tool for keeping track of stitches and avoiding mistakes.
Place a stitch marker at the beginning and end of each pattern repeat, or wherever you need to keep track of important stitch counts.
Stitch markers can be a lifesaver when knitting cables and other complicated patterns.
By having stitch markers on hand, you can easily keep track of where you're at in a pattern and avoid making mistakes.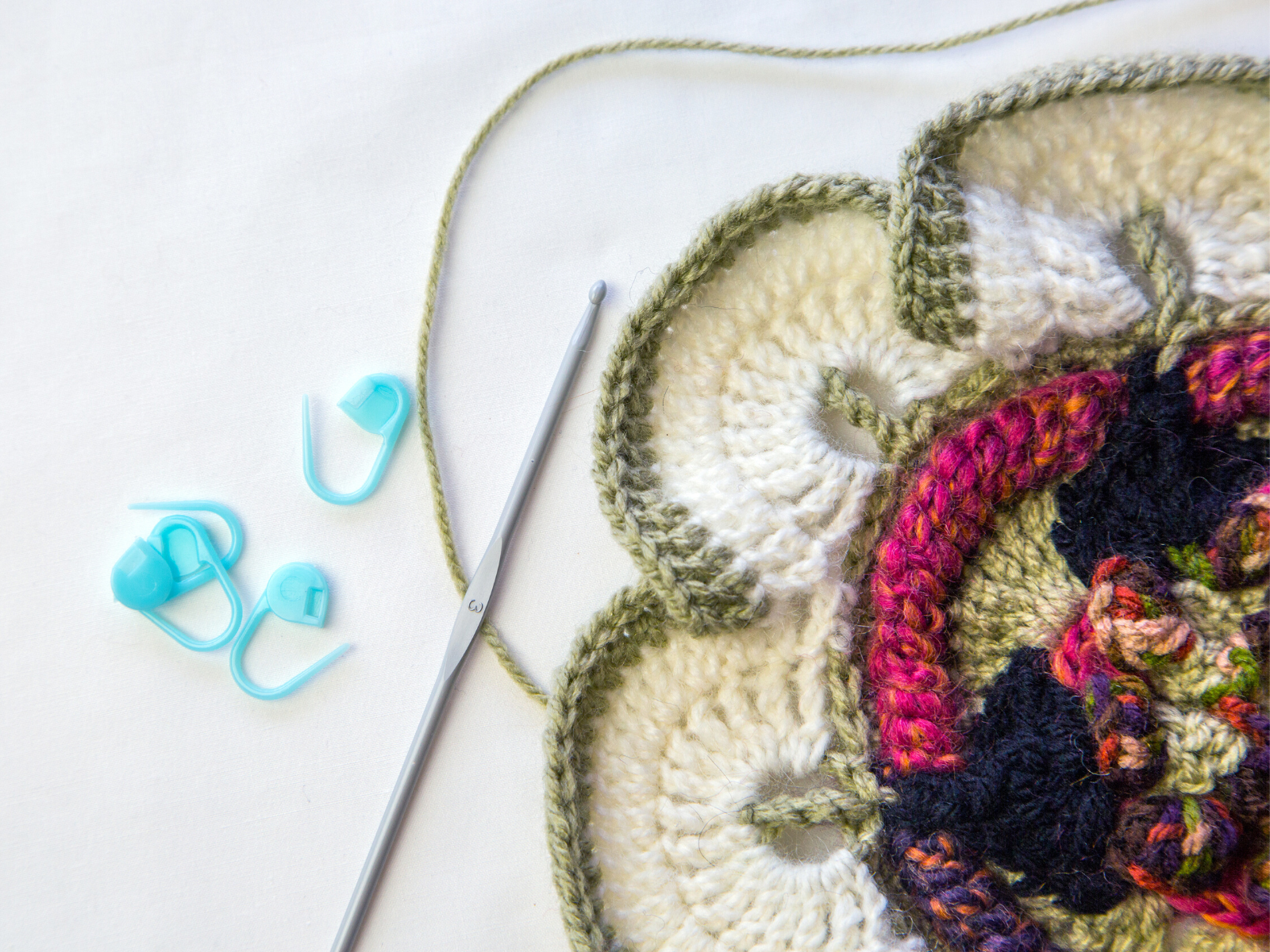 Try Knitting in the Round
Knitting in the round can be a fun and versatile technique that can be used to create hats, socks, and other seamless projects.
Circular needles are a great tool for knitting in the round, as they allow you to work in a continuous spiral without having to sew seams.
Knitting in the round is a great way to challenge yourself and create interesting knitted pieces.
It may take some practice to get used to this technique, but it can be a rewarding and satisfying experience.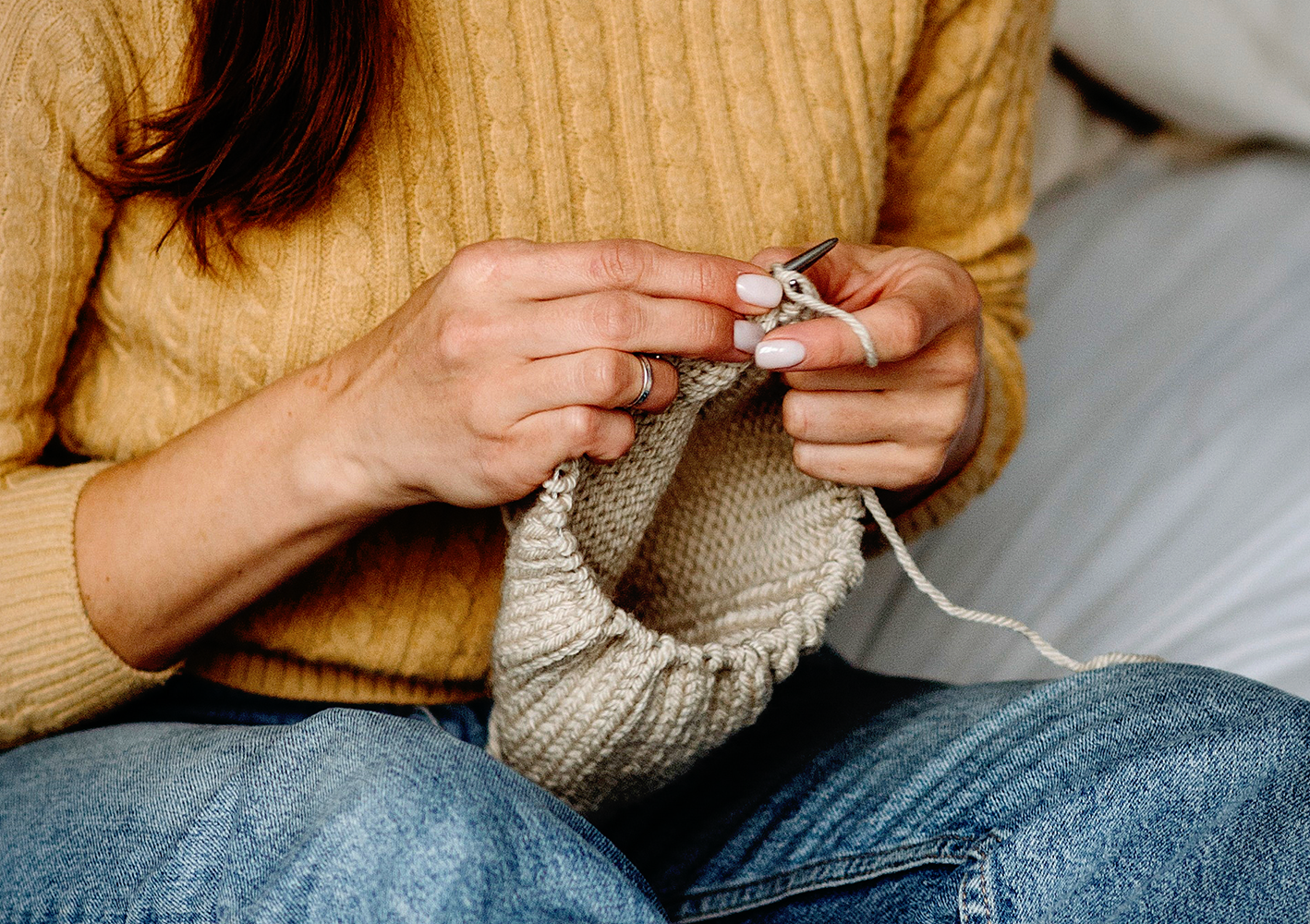 Learn to Read Patterns and Charts
Reading knitting patterns and charts can be intimidating at first, but it's an essential skill for tackling more complex projects.
Take the time to familiarize yourself with common knitting terminology, and practice reading simple patterns before moving on to more complicated designs.
Additionally, make sure to take notes and mark off pattern rows as you go along.
By keeping track of your progress, it'll be much easier to pick up from where you left off.
And when knitting stockinette stitch designs, practice maintaining a consistent gauge to create an even, knitted fabric.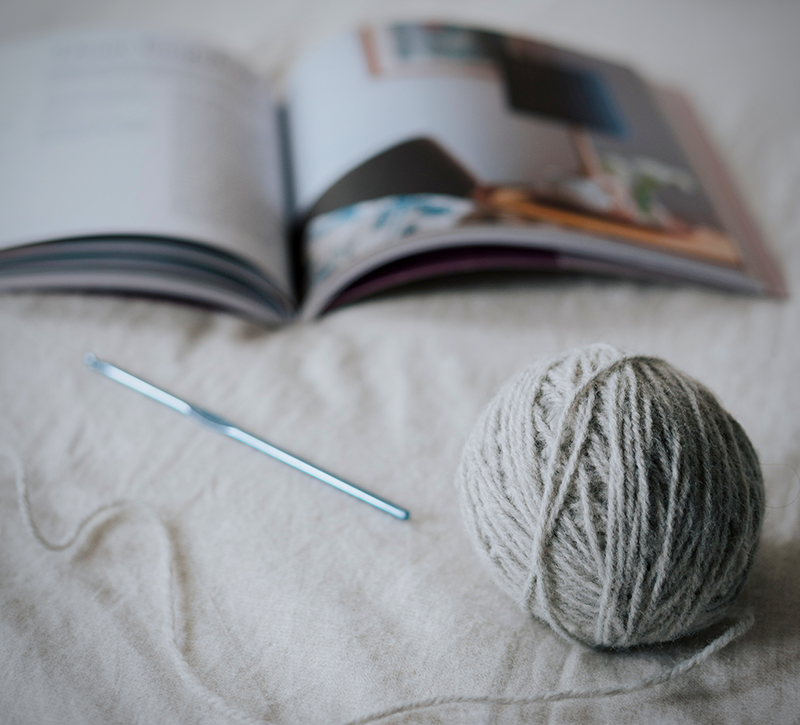 Find Inspiration and Stay Motivated
It's important to stay motivated on your knitting journey.
Discovering a source of inspiration can help you stay focused on your projects and motivated to keep learning.
You could find inspiration in the works of other knitters, patterns, or simply by experimenting with different materials and techniques.
Take the time to find what inspires you, and use it to keep pushing yourself further as a knitter.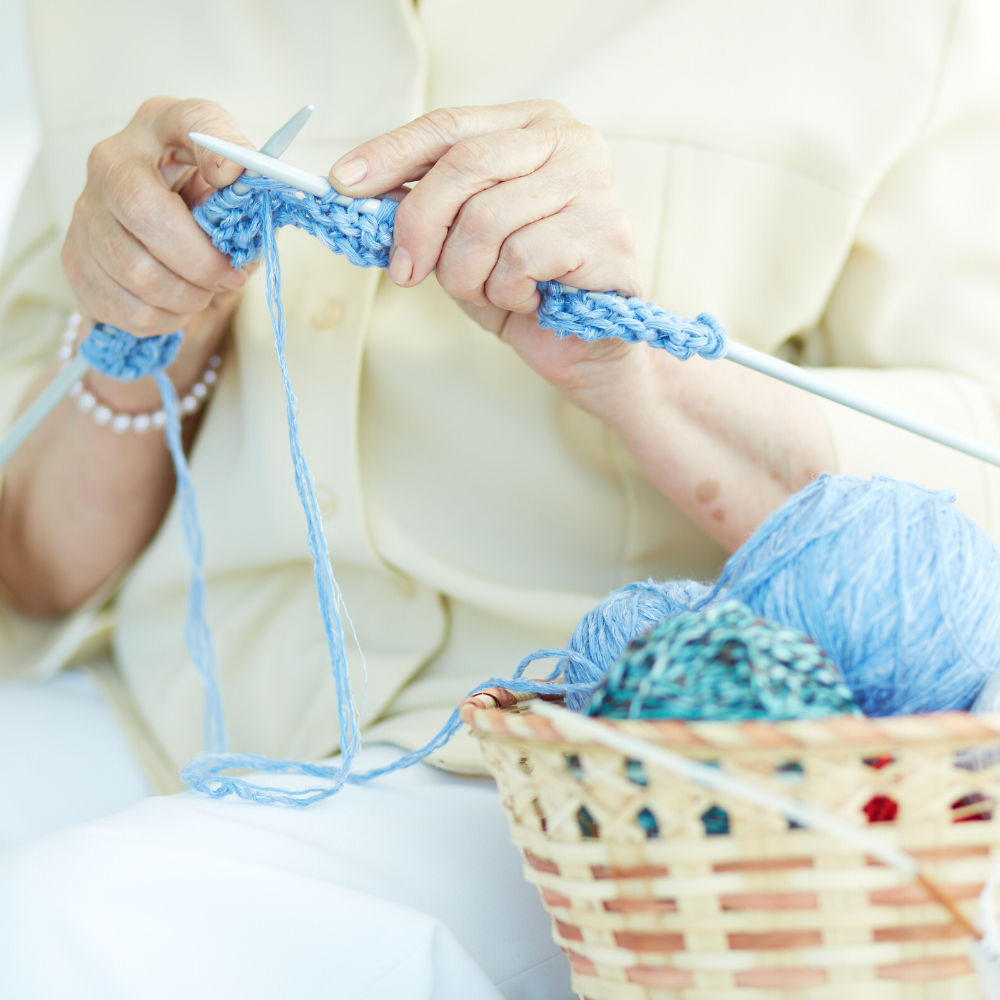 Seek Out Resources
There is a wealth of resources available on knitting, from books and magazines to online tutorials and groups.
Knitters around the world are always eager to share their experience and knowledge, so don't hesitate to reach out and ask for knitting tips, advice, and support.
Additionally, joining a local knitting group or taking a class can be an invaluable way to further your skills and connect with like-minded people.
Joining a knitting community is an excellent way to gain inspiration, learn knitting tips for beginners, and connect with like-minded individuals.
You can find knitting communities online, through social media, or in your local area.
You can also attend knitting clubs at your local library or yarn store.
Having a supportive knitting community can help keep you motivated and inspired.
By utilizing the wealth of resources available, you can have a more comprehensive understanding of knitting and access to valuable insights from fellow knitters.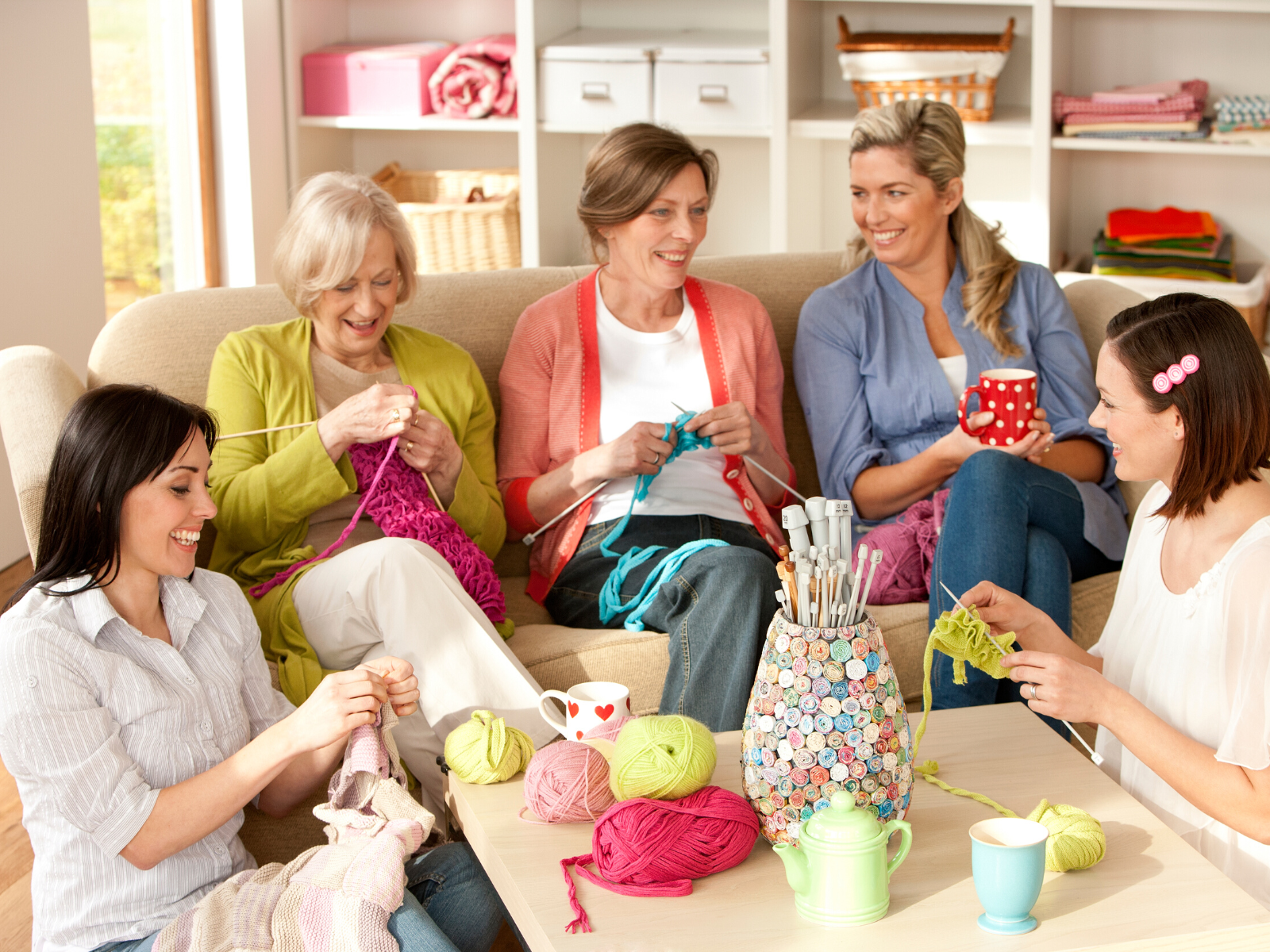 Knitting Your Best
Knitting is an incredible creative outlet with something to offer crafters of all abilities.
It can be both relaxing and challenging, but with practice and patience, you can unlock the ultimate knitting experience and create beautiful pieces that are uniquely yours.
By mastering the basics, choosing the right materials and supplies, creating even tension, learning new techniques, and taking time for self-care, you can hone your knitting skills and create projects of which you're proud.
With the right tips and tricks, you can take your skills to the next level, craft stunning pieces of art, and even become a part of a far-reaching community of talented knitters!
Grab those needles and some yarn, so you can start knitting and exploring new techniques today--it's time for some happy knitting!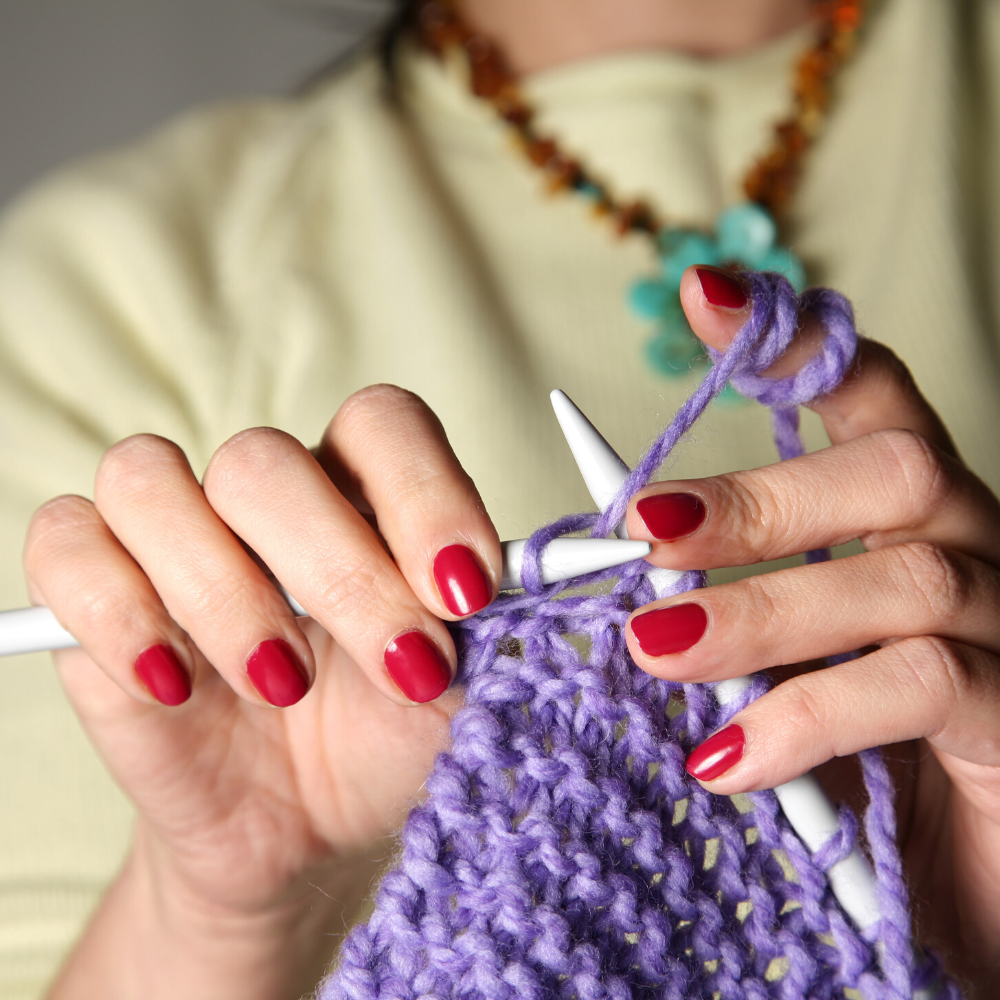 Eager to get started on creating your best knitting projects? Check out NimbleNeedles' video!
Want even more content about creativity and art?
Be sure to check out all of our creative chronicles!
Interested in knitting and crochet?
Check out some of our other articles:
-Difference between knitting and crochet
-Interchangeable knitting needles