Have you heard of diamond painting yet?
It's the new art form that's taking the crafting world by storm, possessing all the fun of a paint-by-numbers project, but with a little extra dazzle and shine!
Diamond art is the perfect activity for craft lovers who want to bring out their inner sparkle!
This increasingly popular activity allows you to create works of art that are truly show-stopping.
With just a few craft supplies and some time, you can unleash your creativity with this simple but stunning form of DIY art.
From beautiful landscapes to personal portraits, it's easy to see why diamond painting has become so popular recently.
If you're looking for an easy but rewarding craft to try out, then diamond painting might be exactly what you need.
So, let go of the mundane, put aside your worries, and get ready for a dazzling journey into diamond artwork that's sure to be rewarding and unforgettable.
Gather your supplies, pull out some rhinestones, and get ready to make something that will make you fall in love with arts and crafts all over again!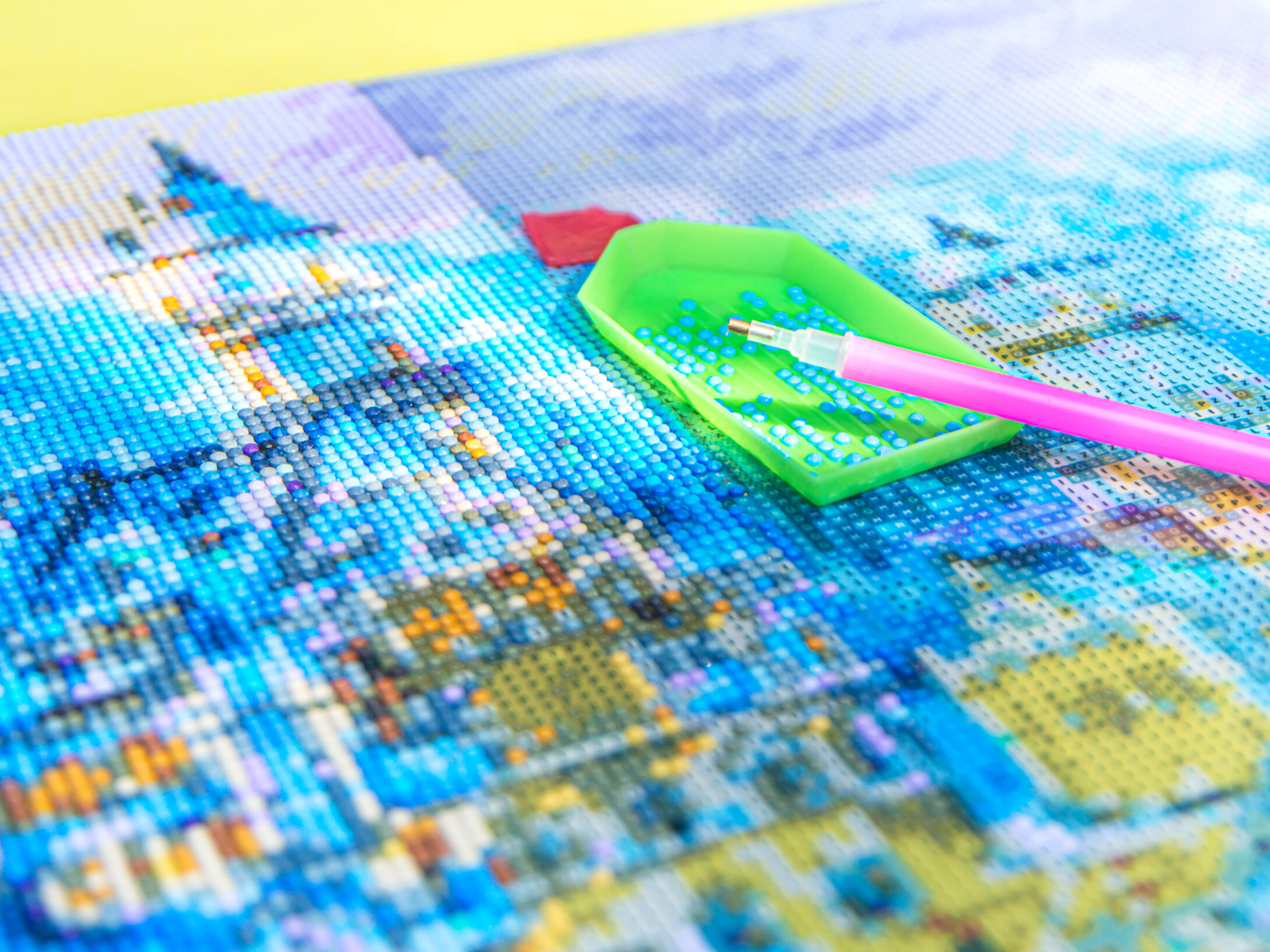 What is Diamond Painting?
Diamond painting is an easy-to-learn craft that combines mosaic art, paint-by-number sets, and stained glass designs into one fun and creative activity.
It involves gluing tiny colored dots (aka diamonds) onto a canvas in order to create a pattern or design.
The result is an eye-catching piece of art that looks like it was made by a professional artist!
Diamond painting is similar to cross stitch in appearance, but instead of using thread, a diamond painting kit comes with diamonds of various colors and sizes.
These diamonds are individually placed on the canvas size of your choice, and then secured with a special adhesive glue.
The best part is that you don't have to be an artist in order to get started.
Just about anyone can figure out how to do diamond painting — all it takes is a little patience and the right supplies.
And since there are so many different designs available, you can find one that matches your style and interests.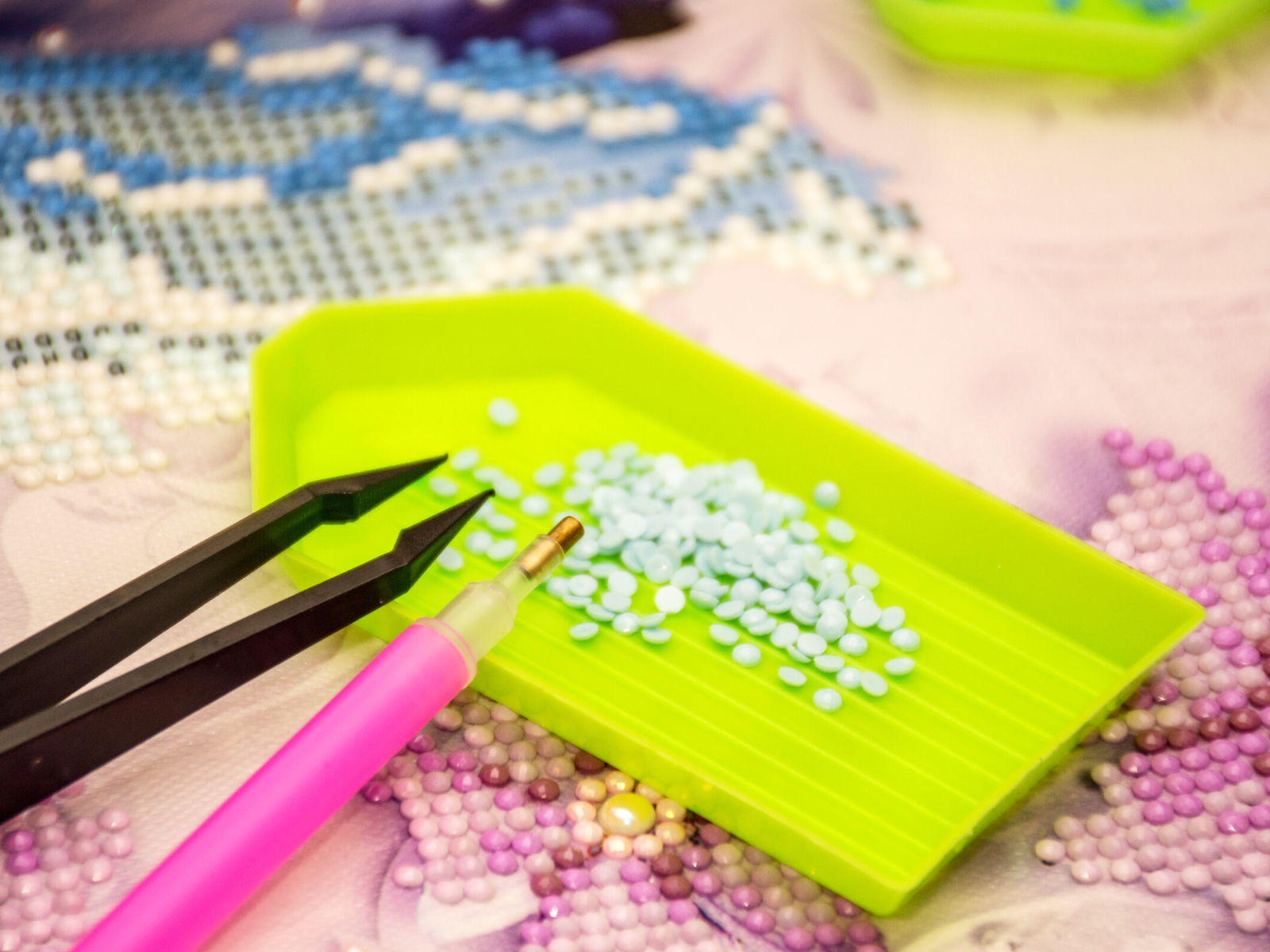 Origins of Diamond Painting
Diamond painting first became popular in 2010's and has been steadily growing ever since.
It is believed to have originated in China, although it quickly spread around the world and can now be found in many craft stores.
The process is simple and inexpensive, making it a great activity for people of all ages.
Diamond painting kits have a variety of shapes, such as square diamonds, round diamonds, and even specialty shapes like hearts or stars.
This makes it easy to create a truly unique piece of art.
Plus, since the diamonds are so small and lightweight, the entire picture can be framed or hung up on any wall.
Some kits even have self-adhesive canvas for the AB diamonds, making it even easier to hang up your finished masterpiece!
It's no wonder why diamond painting is becoming so popular — the possibilities are truly endless.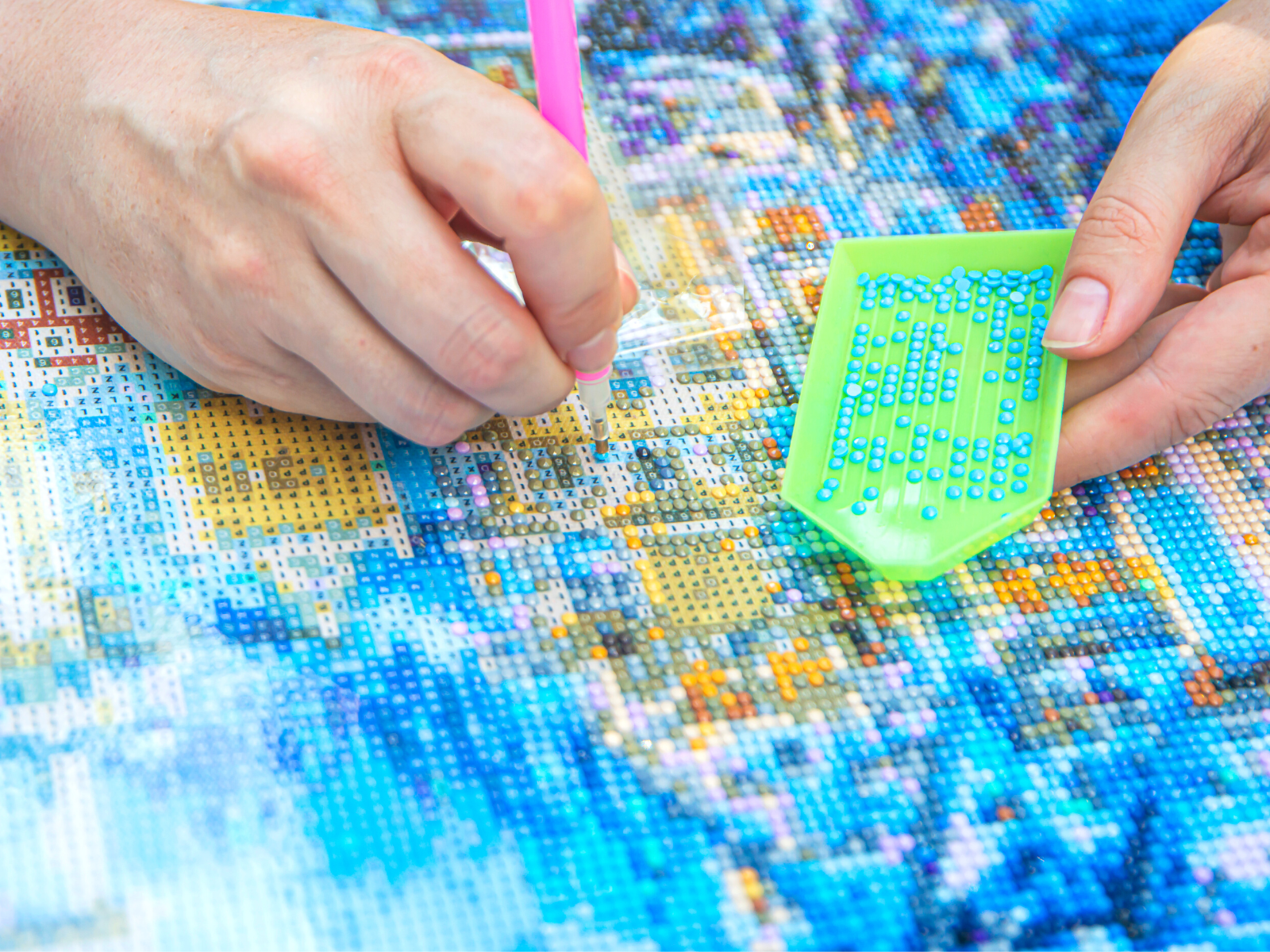 Getting Started
Getting started with diamond painting is simple!
All you need is a diamond painting kit, which includes everything you need to make your masterpiece—a canvas, adhesive glue, tweezers, and even the diamonds themselves!
Once you have your supplies gathered, all you have to do is match up each diamond color with its corresponding symbol on the canvas and start gluing away!
You can either follow one of the preprinted patterns or create your own original design—the options are endless!
Creating your own custom diamond painting design can be a great way to express your creativity and make something truly unique.
Once you finish gluing the diamonds in place, you will have a beautiful, one-of-a-kind piece of art that is sure to be the envy of all your friends.
No matter what design you choose, diamond painting is sure to make any project sparkle!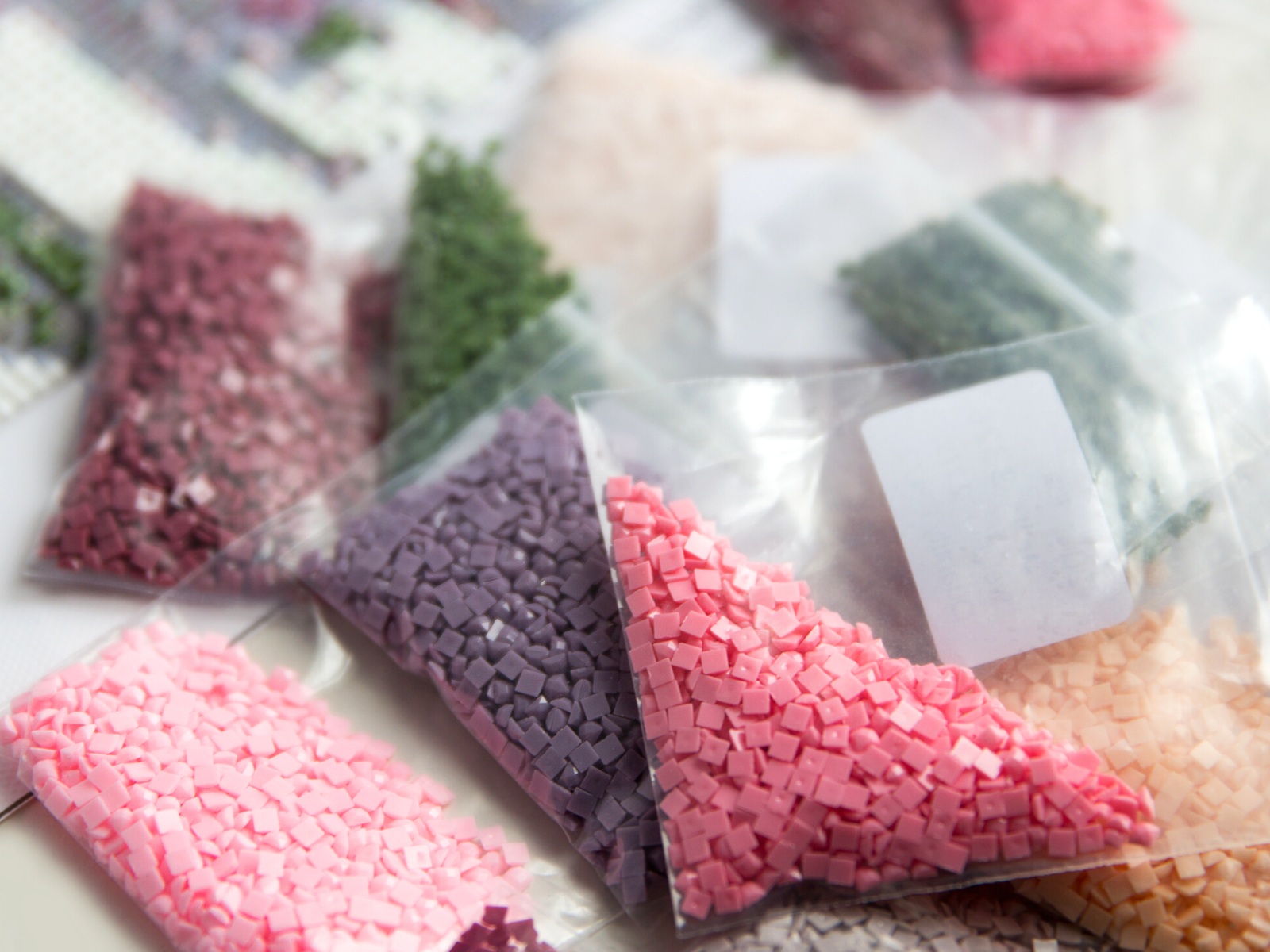 Diamond Painting Tips
Diamond painting is easy to do, but there are a few tips that can help make the process even simpler.
First and foremost, be sure to organize your supplies and keep them in an easily accessible place.
If you're not sure where to start, check out the diamond art kits offered by popular craft stores for a ready-made canvas and instructions.
These kits are great for beginners because they have everything you need in one place.
This will save you time when you're ready to start working on your project.
Also, it's best to use tweezers or a diamond applicator when handling the diamonds since they can be tricky to pick up with your fingers.
Clear your workspace before beginning, and make sure to have plenty of light so you can easily find the right diamond color.
If you get stuck, take a break and come back to it when you're feeling refreshed.
Remember to take your time and enjoy the process!
The more patience you have when diamond painting, the better your results will be.
Most importantly, have fun and don't worry too much about making mistakes.
Diamond painting is all about having fun and creating something beautiful—so don't be afraid to experiment and try something new!
If you're looking for a great way to pass the time and unleash your creativity, then diamond painting is perfect for you.
And when you're finished, you'll have a diamond painting canvas that will be sure to impress everyone who sees it!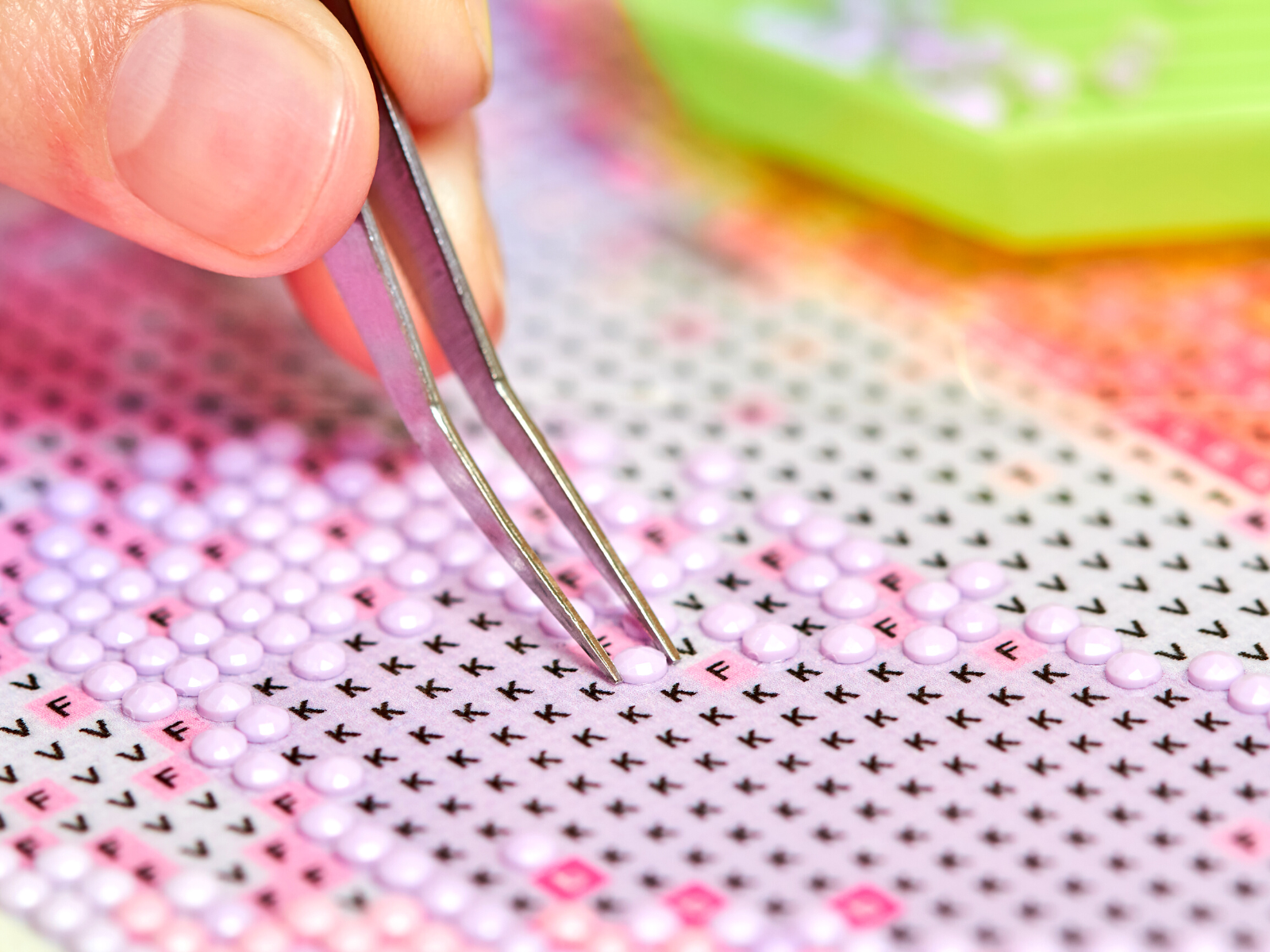 Benefits of Diamond Painting
One of the great things about diamond painting kits is that they're perfect for artists of all skill levels.
Whether you're just starting out in crafting or already have experience creating art pieces, there's something for everyone here.
Whether you like to follow pre-printed patterns, like square drills, animals, or landscapes, or create your own unique design, you can do it all with diamond art.
The small diamond crystals offer an enhanced level of detail compared to traditional paint-by-number sets, while the vibrant colors allow you to bring your vision to life.
Plus, working on these projects can be incredibly relaxing and meditative—just pick up your tweezers and start gluing away until the project comes together!
Additionally, the finished diamond art masterpiece always looks amazing; people will think it was done by a professional artist!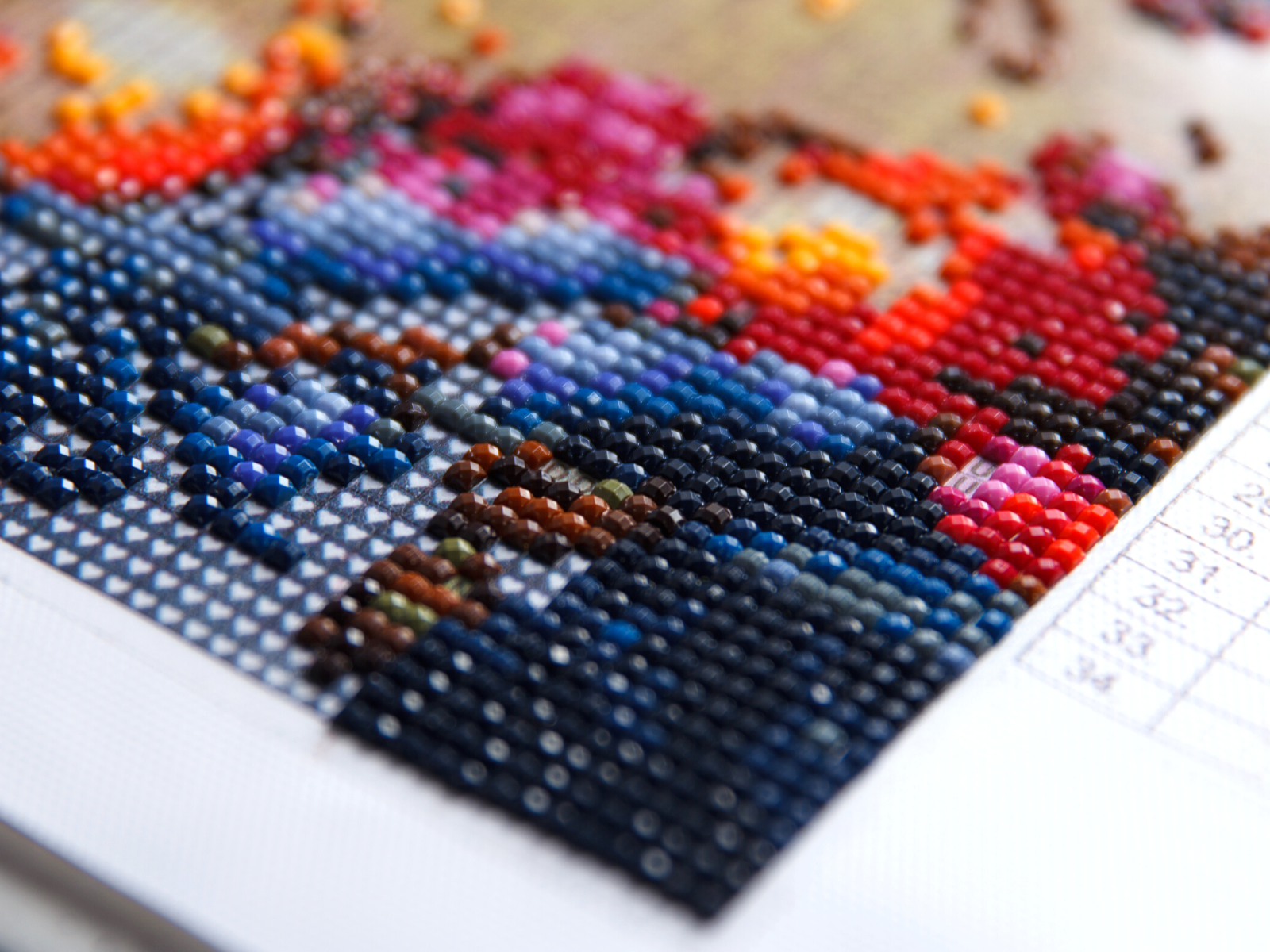 Why You Should Try Diamond Painting
Diamond painting is an enjoyable and creative way to express yourself and have fun at the same time.
The kits are affordable and easy to find, so you can get started right away.
Plus, it's a great way to pass the time and forget about your worries for a while.
If you're feeling stressed or overwhelmed, diamond painting can be a great way to take your mind off of it for a bit.
So, why not give it a try?
You just might fall in love with diamond painting!
There's a whole world of possibilities waiting for you—it's time to get creative and let your inner sparkle shine!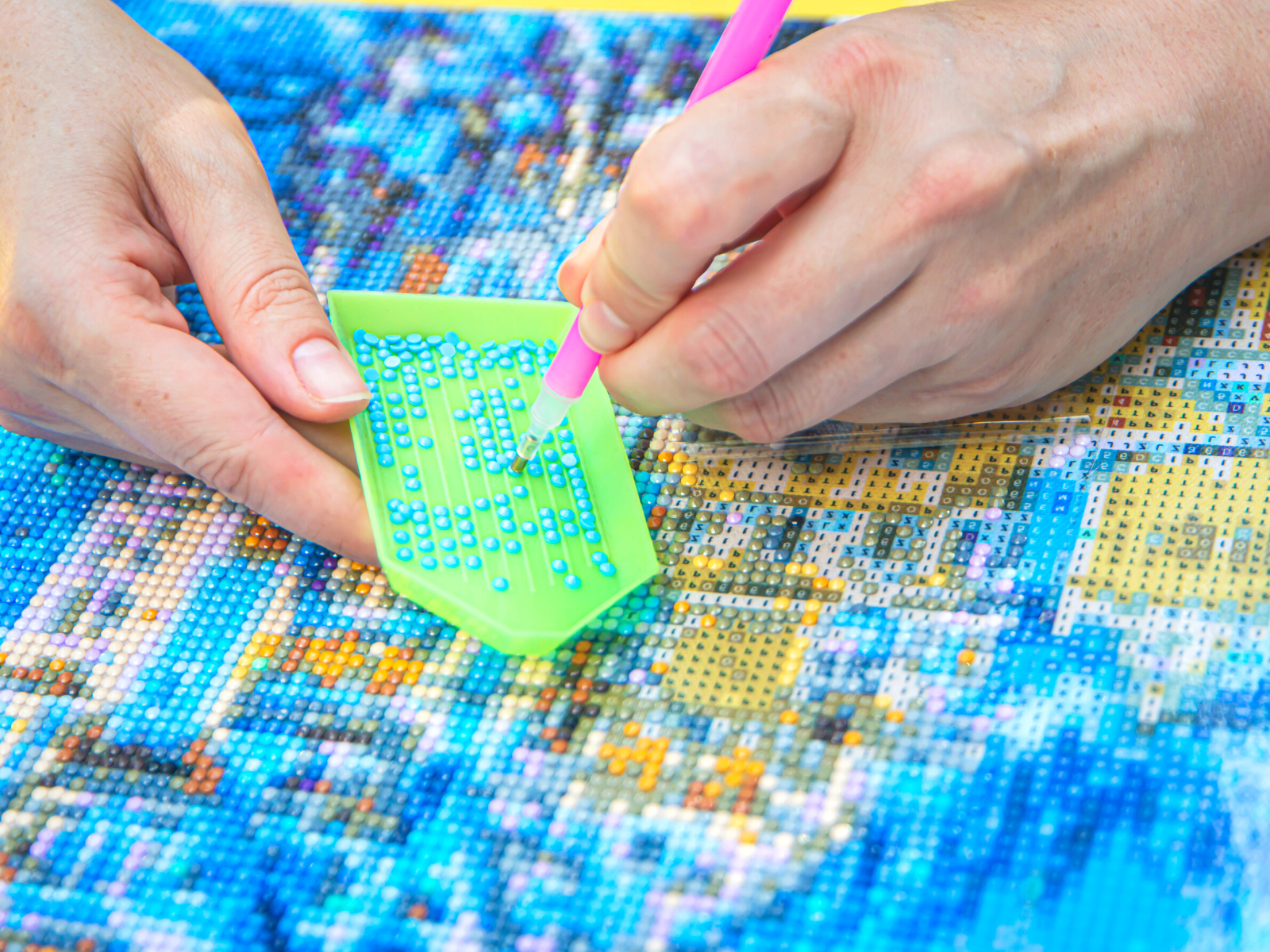 Creating Diamond Paintings
Diamond painting has become increasingly popular among crafters of all ages thanks to its combination of simplicity and beauty.
The process is easy to learn and materials are inexpensive, making it an activity that's perfect for both beginners and experienced painters alike.
Not only does this activity provide endless possibilities for creativity but it also allows people to relax as they work their way through each piece.
Whether you're looking to relax, unleash your creativity, or just have a bit of fun, diamond painting is the perfect way to do it.
So, grab your diamond painting kit and get ready to turn ordinary canvases into dazzling works of art!
You'll be amazed at what you can create with your artistic skills!
Happy crafting!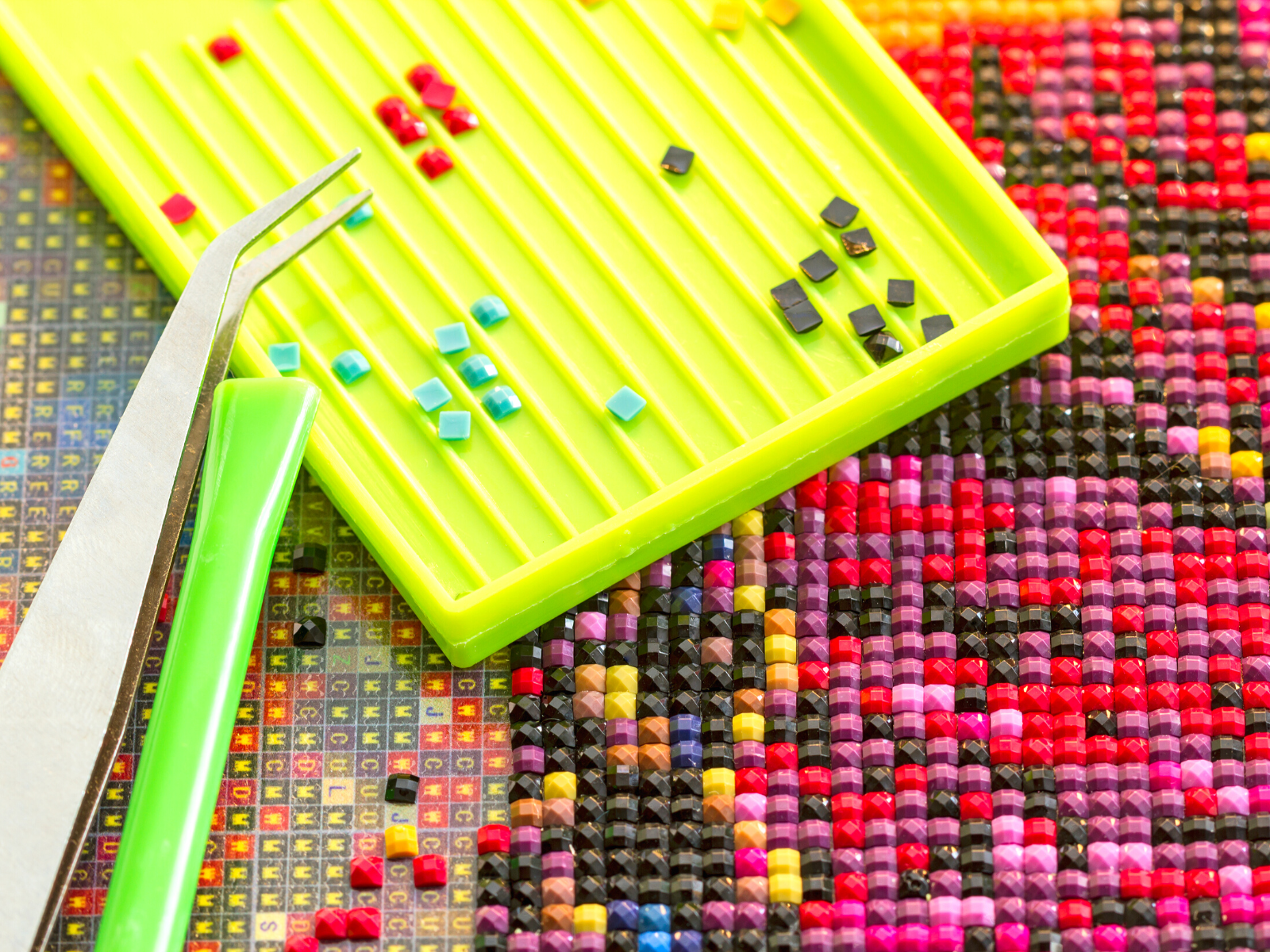 Eager to get started with diamond paintings right away? Feel free to check out Diamond Delight's video to learn more!
Want even more content about creativity and art?
Be sure to check out all of our creative chronicles!
Looking for more creative fun?
Check out some of our other articles: