Do you ever watch the sunset and feel so inspired that you wish it could be captured in a painting?
Now, you can make your dream into a reality with our guide to creating stunning sunset paintings!
Sunsets are one of nature's most beautiful masterpieces and capturing them in artwork has been a favorite pastime for many artists and art lovers alike.
A sunset painting can be a great way to express emotion, and is even easier than you might think!
Whether you're an experienced artist looking for new tips or a beginner just itching to try their hand at art, we have the perfect step-by-step instructions that will help bring your beautiful sunset vision to life.
From choosing paint colors to understanding how light and shadows work—we've got it all covered!
So, grab some paints, paint brushes, canvas, and your artistic eye—you'll soon create an incredible masterpiece that is sure to wow any viewer.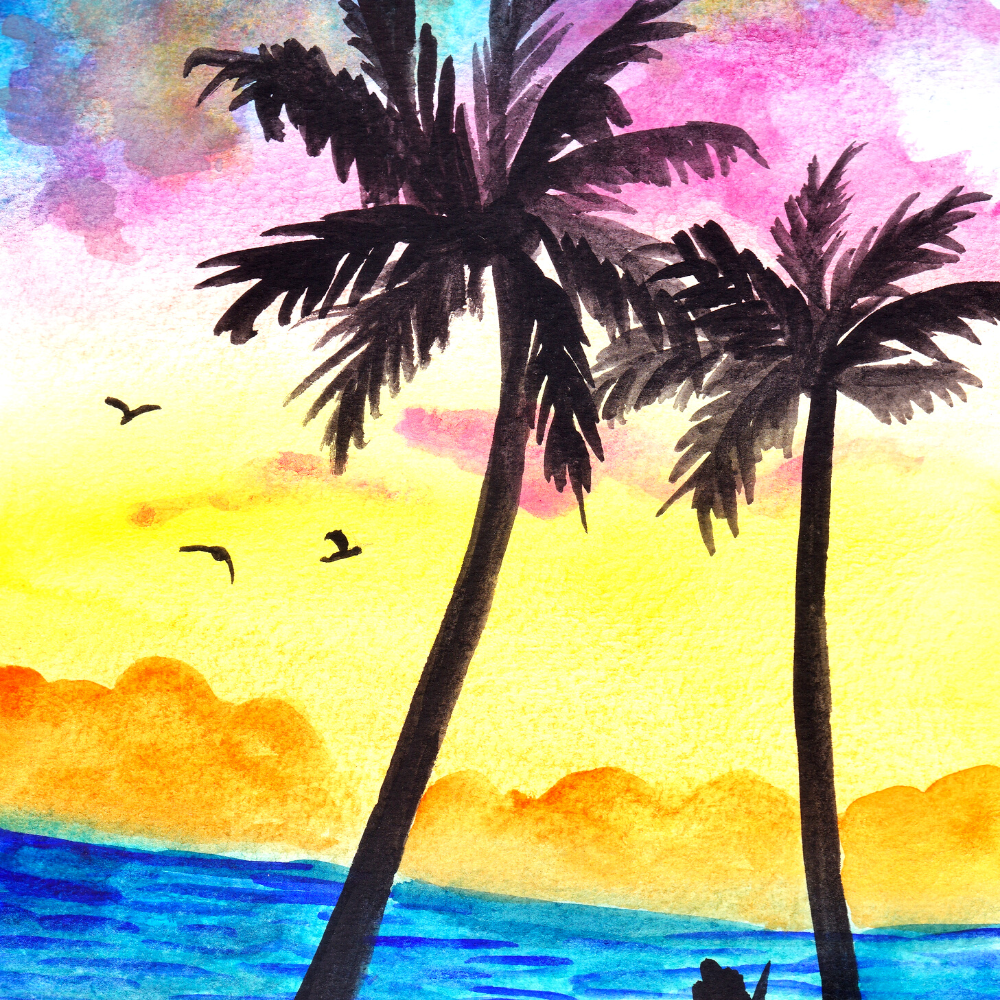 Finding Inspiration
The first step to creating a stunning sunset painting is finding inspiration.
The best way to do this is by observing the sky during different times of day and noting the color changes.
We suggest taking photos of the sky at different times and studying them to understand how the colors blend together.
This will help you to create a realistic and beautiful painting.
You can even go to museums and gaze upon a collection of famous sunset paintings to get an idea of the colors, shapes and composition used.
Plus, you can even create a plein air painting, painting the beautiful sky in person!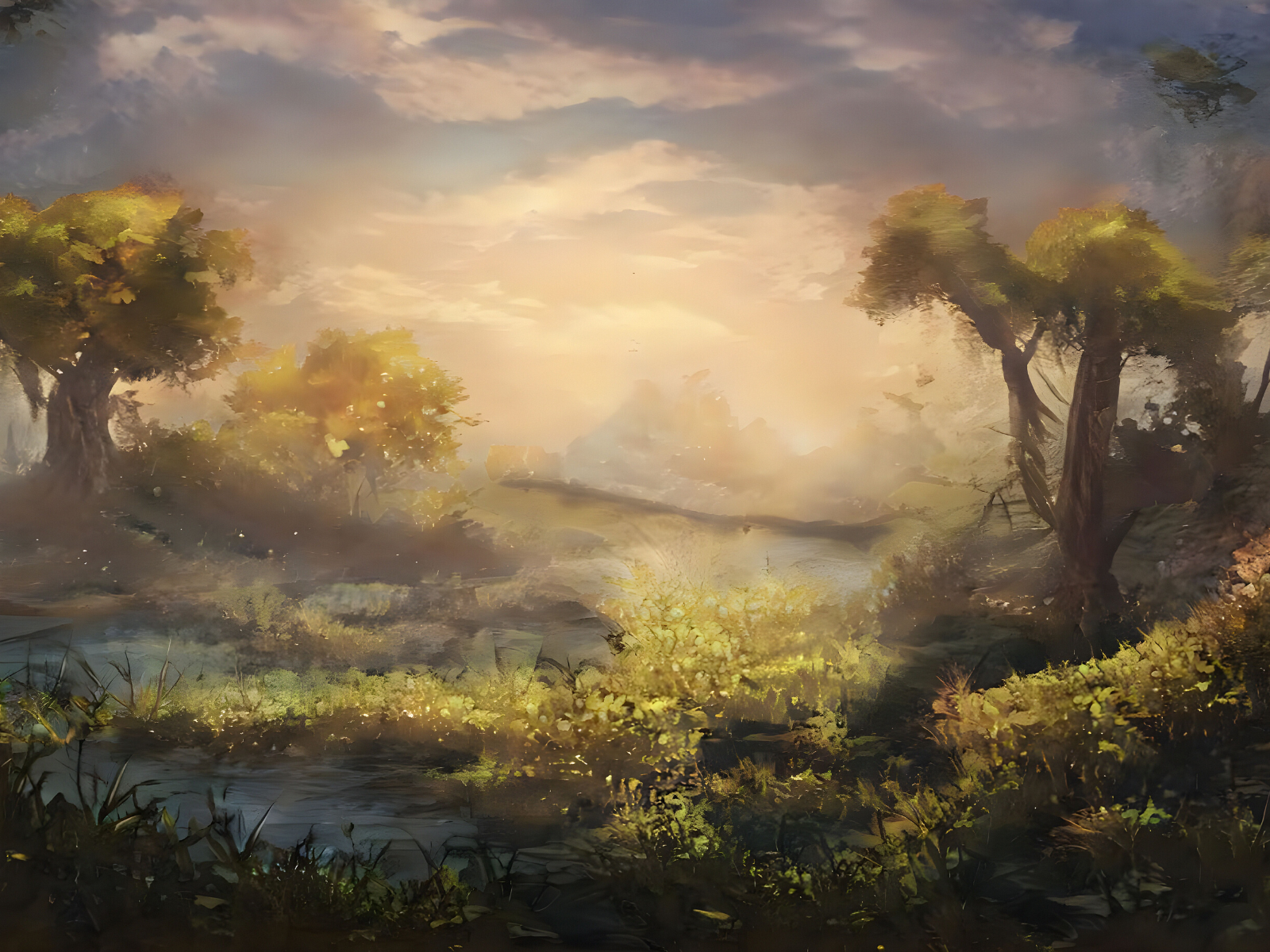 Choosing Colors
When it comes to choosing colors, the most important thing to keep in mind is that the colors used should be vibrant, bright, and harmonious.
The best way to make sure you're using a good combination of colors is to use the color wheel.
This will help you select colors that will look great together and create a stunning sunset painting.
Many artists enjoy using pink, orange, yellow, gold, and red hues for their paintings, but you can also experiment with other colors.
For instance, shades of blue and purple can make for a stunning effect when used in combination with more traditional sunset colors.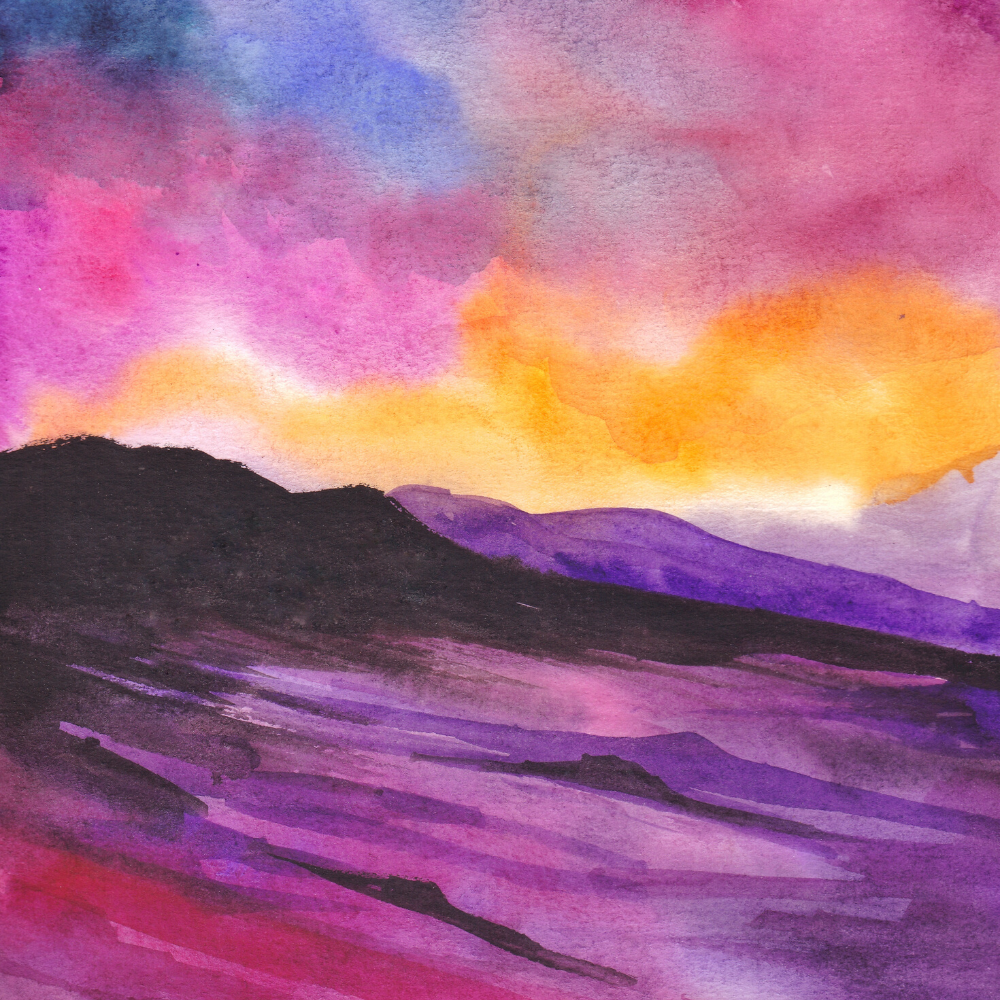 Painting Basics
To get started with any painting, you'll need the right supplies and materials.
High quality paint, such as acrylic, watercolor, oil, or gouache paint, can make all the difference when it comes to creating vibrant and rich colors.
You'll also need a canvas and a variety of brushes will give you the best results.
Watercolor pencils, a pencil, an eraser, and a cup of water for blending can also be helpful supplies.
Depending on the effect you are looking for, other materials such as glitter or metallic paint may be useful as well.
Whatever materials you decide to use will depend on personal preference but make sure that all paints used are non-toxic so that they can easily be cleaned up once you are finished with your painting.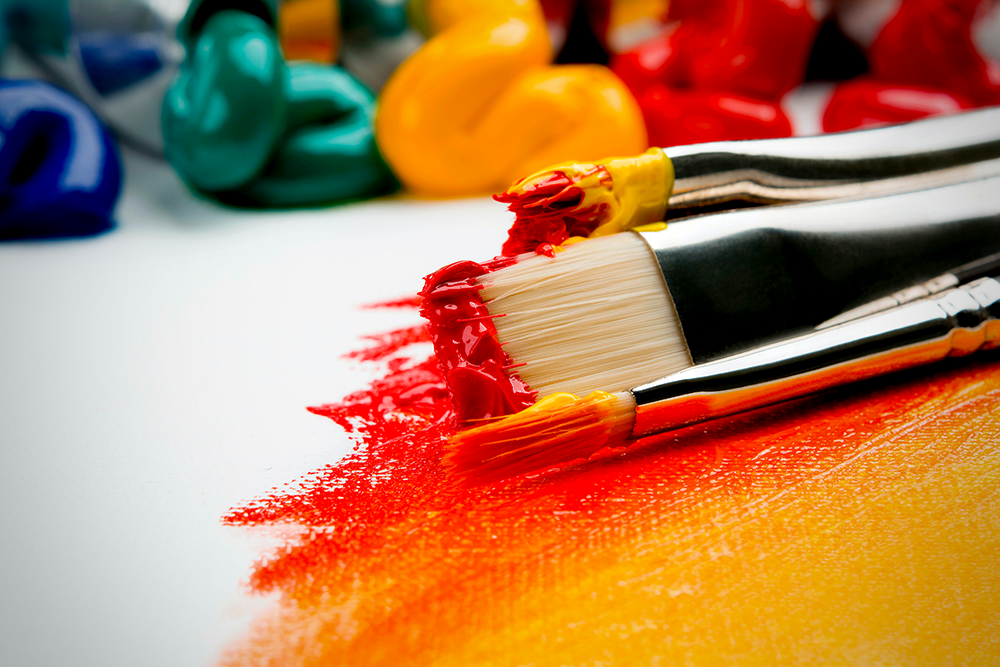 Preparing Your Canvas
Once you have your supplies, you'll want to prepare your canvas.
To create a sunset painting, you will want to start with a blank canvas that is larger than the finished product that you desire.
This will give you plenty of room to play around with the colors used in your painting and also give you the ability to crop or resize the finished product if needed.
You may also want to consider using watercolor paper rather than traditional canvas as it allows for more freedom when layering colors and creating depth.
The next step is to create a basic sketch of the painting.
This will be your guide as you layer the colors and create the various effects which will make your sunset painting come to life.
Consider what you want in your composition; do you want to feature the sea, a forest or desert landscape, clouds, the beach, or any other objects?
Look at the photos or sketches you took and use them as inspiration to create a basic sketch of your painting.
Think about the background, whether or not there will be a reflection in your painted dusk piece, and the overall composition of your painting.
Once you have your sketch, it is time to start adding the colors and details to your picture.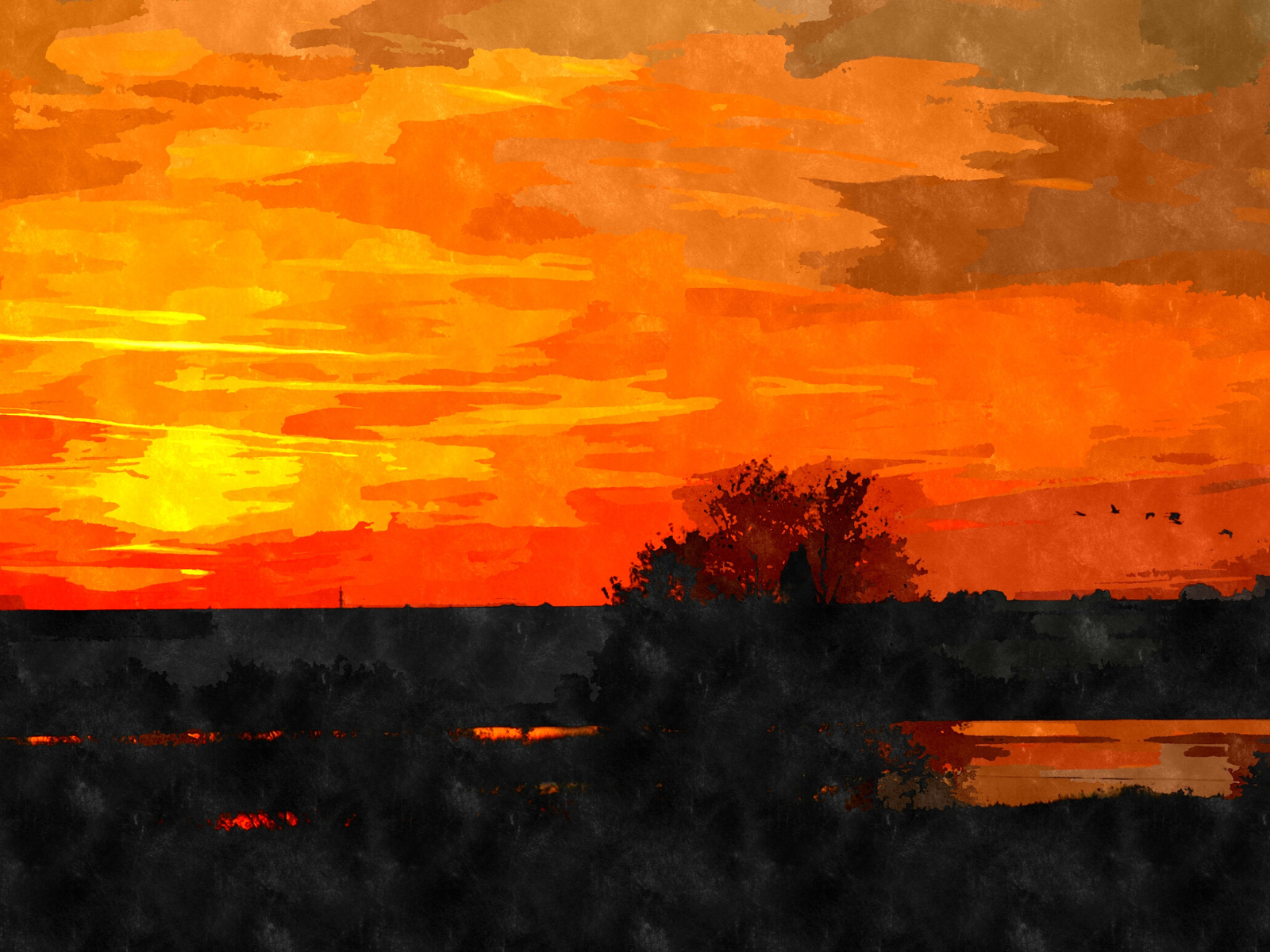 Starting Your Painting
When starting your painting, it is best to begin with the lightest colors and then gradually build up to the darkest.
This will allow you to blend the colors together, creating a realistic sunset effect.
It is important to create a gradient effect when painting a sunset, as this will ensure that the painting looks realistic.
When layering your colors, try to use a few shades of each color and blend them together with a brush because this will give you a more detailed and natural look.
The success of your painting will depend on how effectively you create light and shadows, so make sure to layer the colors and blend them together as you go.
To add realism to the painting, use light and dark shades of the same color to create contrast.
Pay attention to how the sun is reflecting off objects, as this will
Feel free to experiment with different shades and hues until desired effect is achieved then leave aside while working on next step.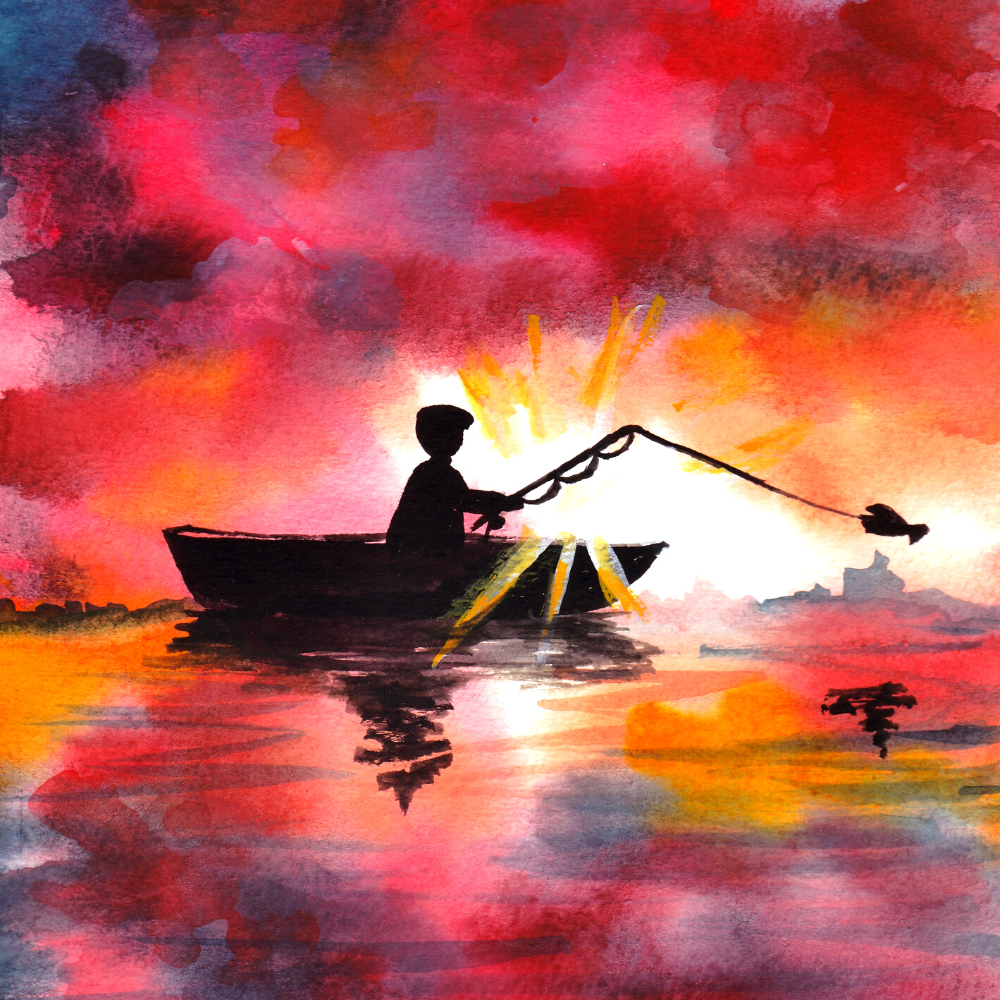 The Horizon Line
The horizon line is the point where the sky meets the land.
In a sunset painting, this can be an important feature because it creates depth.
Once sky is complete move onto horizon line where sun sets.
To create this line, start with a darker color and gradually blend it into lighter shades of the same color.
For added realism, you can use different colors such as oranges and reds to create depth and texture.
Mix the different hues together until desired color is reached, and then apply directly onto canvas with brush or palette knife keeping same technique as before!
Finishing Touches
Once the basic painting is complete, it's time for the finishing touches.
Using white paint, gel pen, paint markers, or your desired medium of choice, you can add in subtle details such as stars, birds, and trees to complete the painting.
You can also add texture by using a palette knife to create a choppy, ocean-like effect.
Adding a few final touches to the painting is sure to take it from ordinary to extraordinary and make it come alive!
Allow your painting time dry then stand back admiring view from afar—the final outcome should be breathtakingly beautiful piece capturing moment perfectly!
With these simple steps and a bit of creativity, you can create stunning sunset paintings that will leave viewers in awe.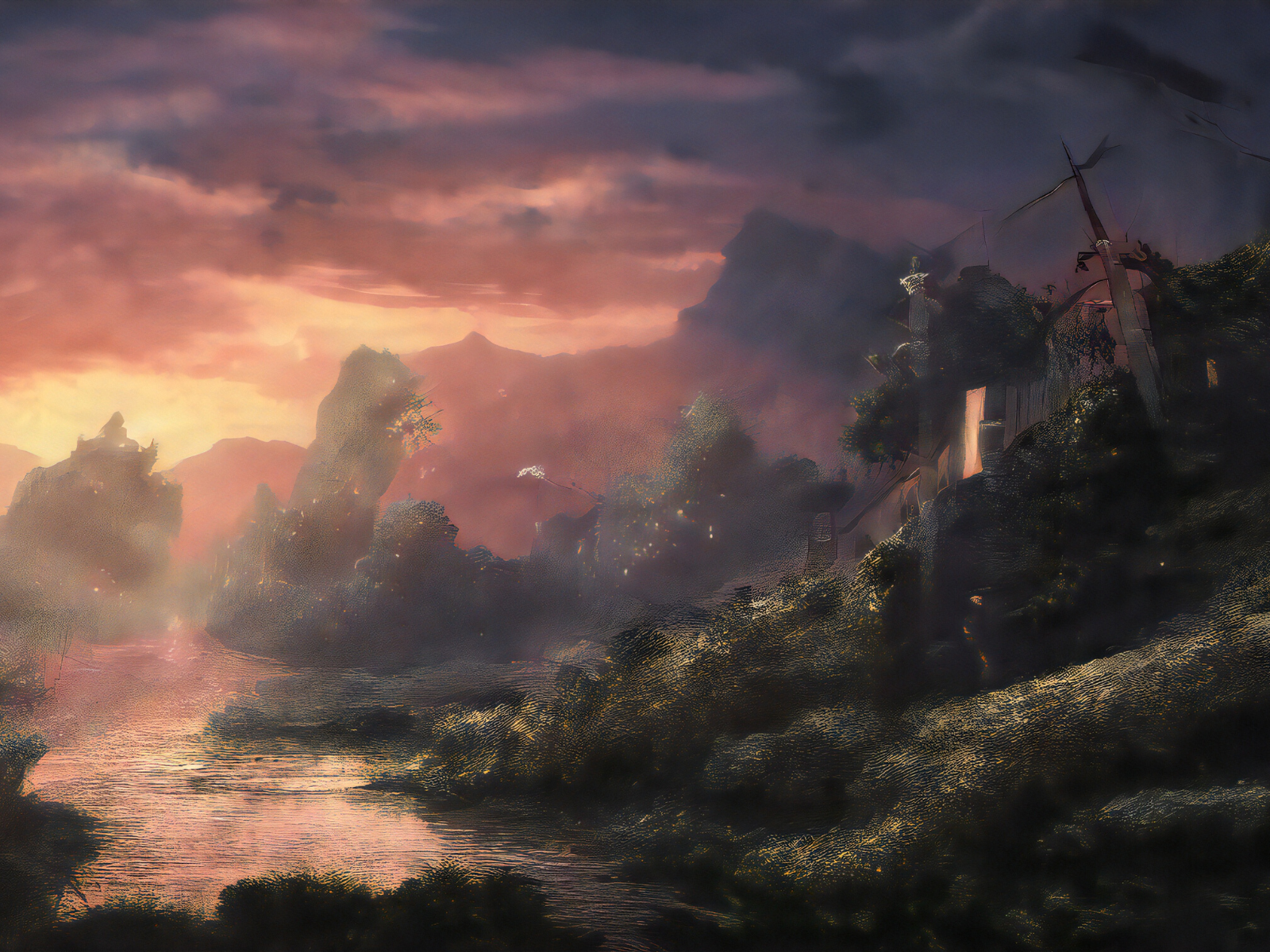 Tips for Painting Sunsets
If you're a beginner just getting started with painting sunsets, here are some tips to get you started.
Start with a blank canvas that is larger than the finished product you desire.
Take photos of the sky at different times of day and study them to understand how the colors blend together.
Choose vibrant and complementary colors using the color wheel.
Start with the lightest colors and gradually build up to darker shades.
Create a gradient effect in your painting by layering colors and blending them together.
Mix different shades of the same color and use a blending brush to create depth.
Use white paint or other mediums, like acrylic medium, to assist with blending.
Add in subtle details such as stars, birds, and trees to complete the painting.
Allow the painting to dry before admiring your work.
With a bit of practice, you'll have the perfect sunset painting that is sure to make you proud!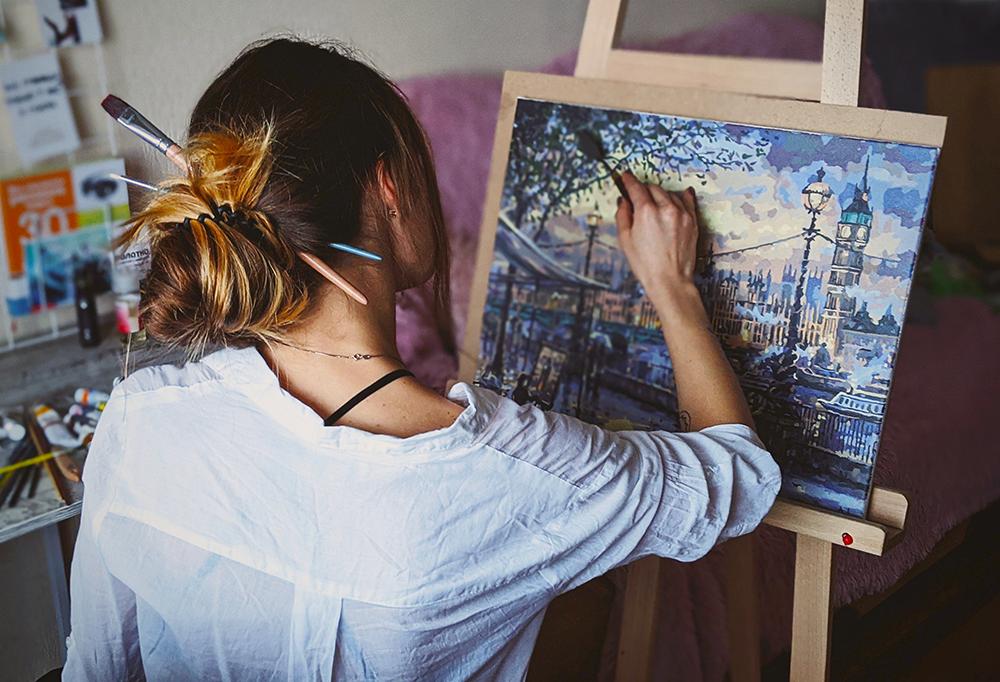 Stunning Sunset Paintings
Creating a stunning sunset painting is easier than you may think, and it doesn't have to require expensive supplies!
Anyone can create a stunning work of art with just some basic materials and an eye for detail!
With these guide, anyone can capture one of nature's masterpieces on their very own canvas—allowing artist appreciation long after skies have darkened each evening so sit down grab supplies needed today get started right away!
With a bit of practice and dedication, you'll soon have your own stunning masterpiece that is sure to turn heads.
So, don't wait—start painting your own beautiful sunset paintings today!
You'll soon be able to admire the stunning beauty of a sunset, right from your very own living room.
Good luck to all aspiring artists out there; we believe in what you can do!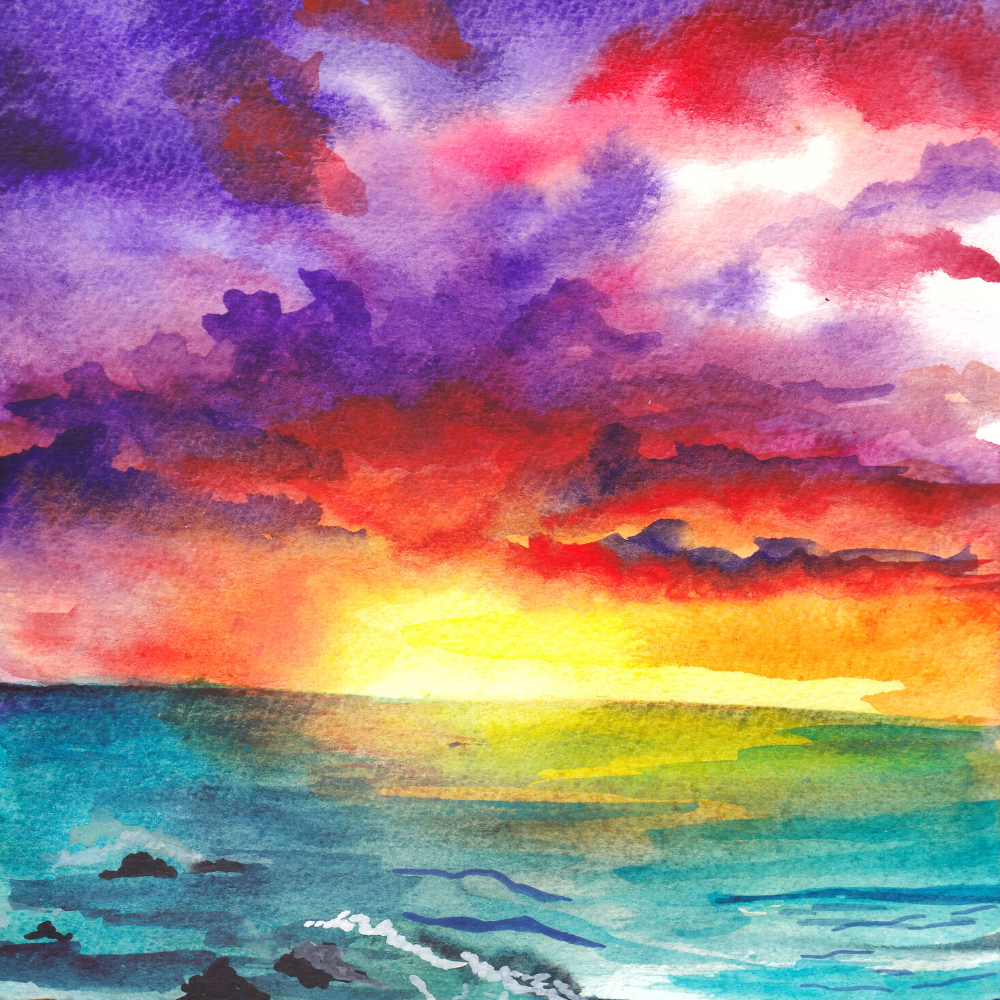 Looking to learn more about painting these awesome sunsets? Check out Createful Art with Ashley Krieger's video!
Want even more content about creativity and art?
Be sure to check out all of our creative chronicles!
Interested in learning more about painting?
Check out some of our other painting articles: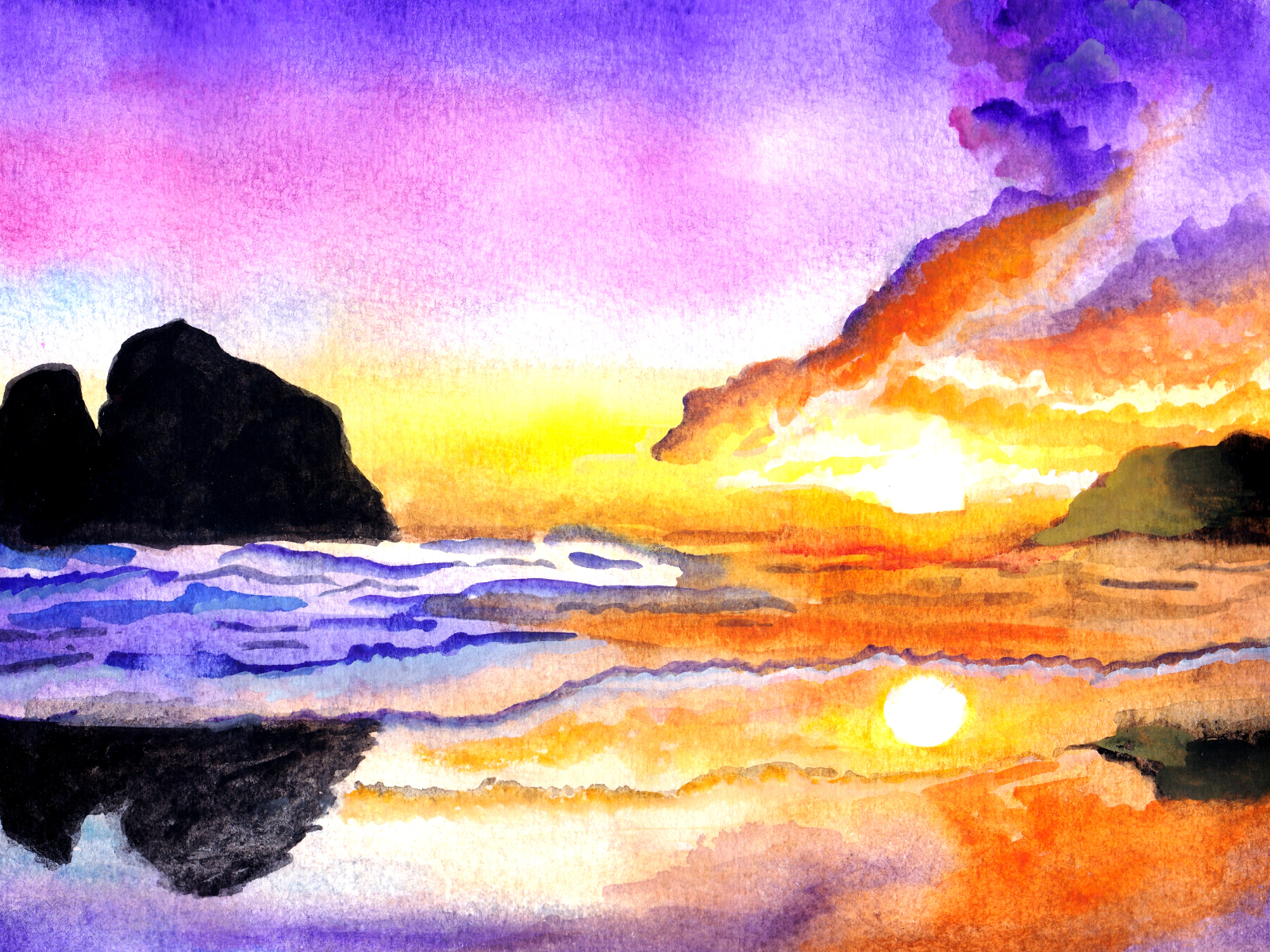 Want more painting fun?
You might be interested in these article: