Ready for an accessory upgrade?
Jewelry making is a fun, creative and rewarding hobby that allows artists of all skill levels to express their artistic talents in the form of beautiful pieces of jewelry.
It can be a challenging craft, but with the right tools, materials, and attitude, anyone can create stunning pieces of jewelry to keep, give as a gift, or sell.
Grab your supplies and get creative, because we're about to show you the jewelry making tips and tricks that could take your wardrobe and jewelry making skills to a whole new level.
With a little know-how and plenty of imagination, you can craft something totally unique, completely customized with colors, shapes, textures — whatever speaks to you!
Here's everything you need to turn your necklaces into pieces of art; from choosing the right materials to mastering the techniques and finishing touches, these tips will help you create beautiful handmade jewelry that you'll be proud of.
Get ready for oodles of inspiration – let the beautifying begin!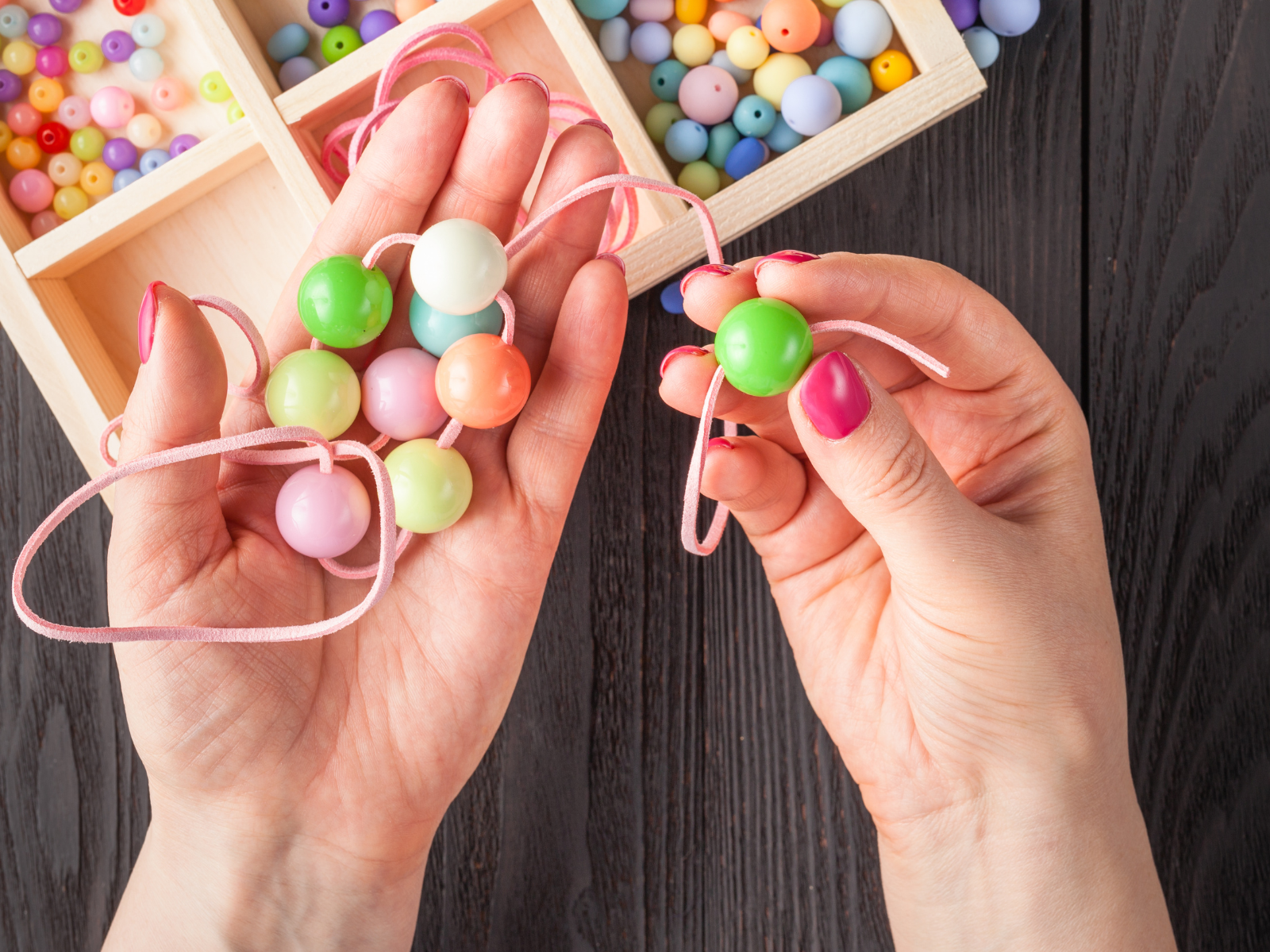 Choose the Right Jewelry Making Tools and Materials
The first step to successful jewelry making is to ensure that you have the right tools.
Basic tools include pliers, cutters, tweezers, scissors, beads, and wire, among others.
When selecting materials, consider their quality, durability, and flexibility.
Ensure that they are compatible with your design, and that they are comfortable to wear.
When it comes to jewelry making, investing in the right tools can make all the difference.
Starting with quality pliers, hammers, and cutters can impact the durability and overall look of your piece.
Choose from stainless steel and non-marking plastic tools to keep your creations looking professional.
The findings are the hardware components that hold your jewelry together, such as clasps, jump rings, and ear wires.
Investing in good quality tools will make your projects easier and ensure they have a professional touch and be made to last.
It's also important to have the right type of beading wire, such as flexible and strong Beadalon or Soft Flex.
Choose the best quality beads and gemstones, as they will make or break a piece.
Whether you're making earrings, necklaces, or bracelets, selecting the right beads and gemstones is key to creating a beautiful piece.
You can find these essentials at your local craft store or online, so start shopping for the perfect supplies to make your project a success!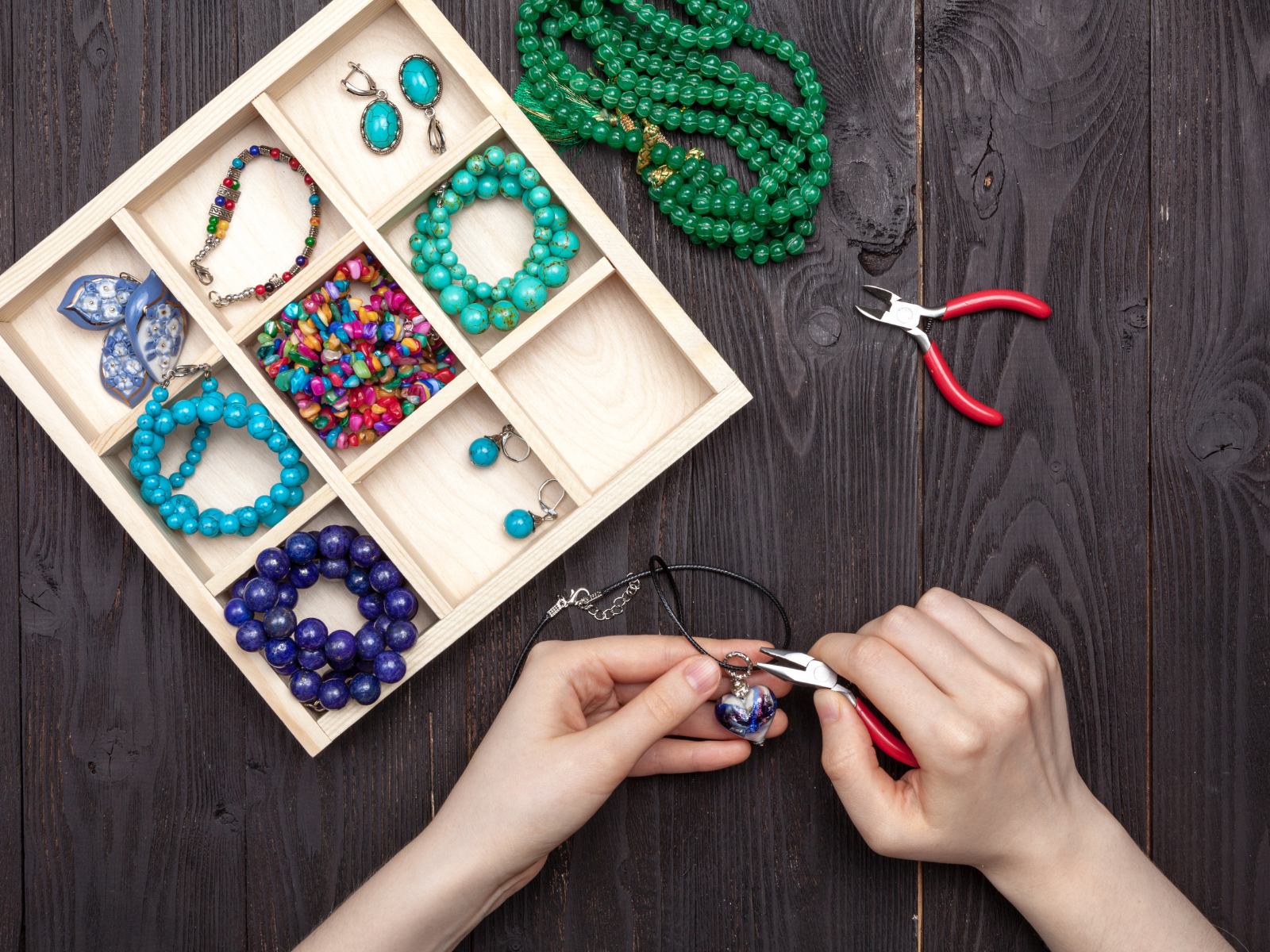 Learn the Basics
Even the most experienced jewelers and jewelry makers had to start somewhere, and mastering the basics is a crucial step; before tackling complicated designs, make sure you have a sound foundation of a few basic skills.
The basic techniques include wire wrapping, stringing, and knotting.
These techniques can be combined and adapted to create more complex styles.
If you're new to jewelry making or need to brush up on basic techniques, YouTube is an excellent source of online tutorials.
Practice techniques such as coiling, jump rings, and wire wrapping to become confident in your skills and make jewelry making easier and more efficient.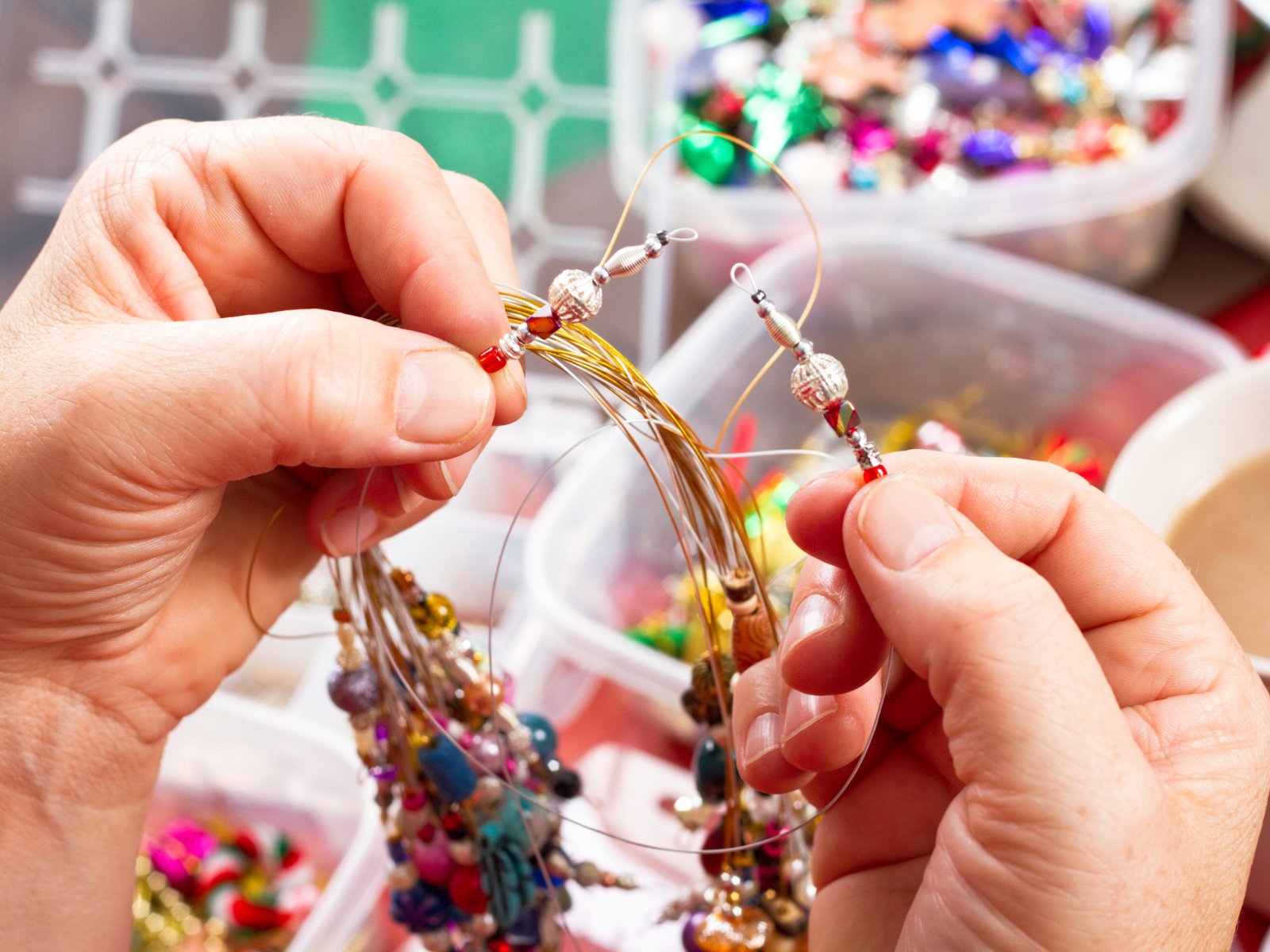 Experiment with Different Styles, Colors, Textures, and Materials
Jewelry making is a versatile craft, with many styles to choose from.
Experimenting with different styles can help you find your niche and give you inspiration for creating your own signature style.
While precious metals and gemstones are the classic jewelry-making materials, don't be afraid to experiment with more unique resources.
Wood, polymer clay, and resin can add another dimension to your designs.
As a jewelry artists, you can even produce resin jewelry using molds and dyes.
This is a great way to create colorful, creative pieces that are sure to stand out.
Color and texture are essential elements when it comes to jewelry design.
Additionally, incorporating non-traditional materials and incorporating found items such as seashells, beads, or vintage pieces can create unique, one-of-a-kind works of art.
Play around with different materials such as leather, ribbons and cording, and different color schemes to add depth and dimension to your designs.
Using a color wheel for reference can help you create a cohesive and aesthetically pleasing piece.
Your jewelry technique will improve with practice, so don't be afraid to experiment and explore.
You never know what you'll come up with, so create jewelry with an open mind!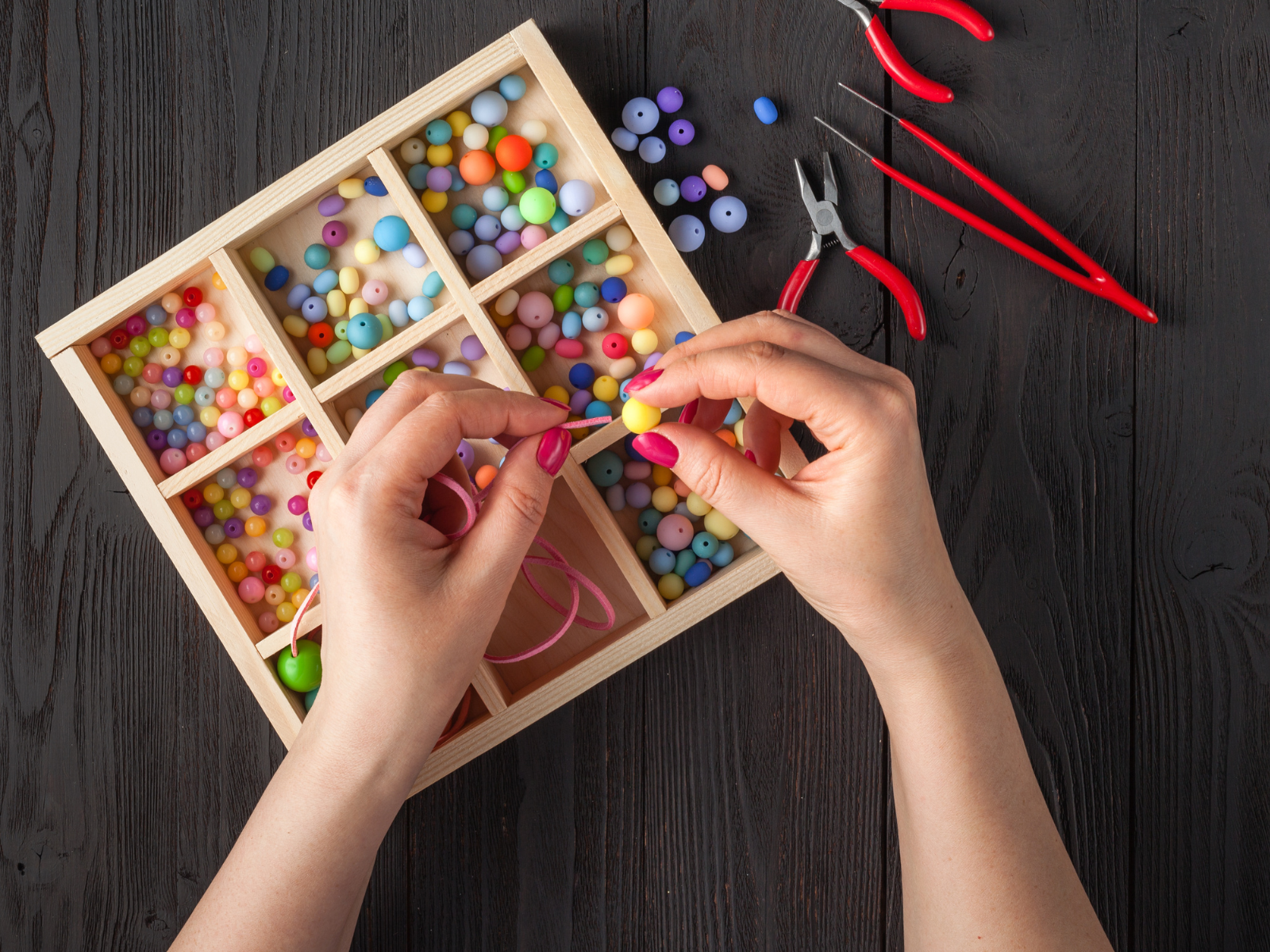 Plan Your Designs and Pay Attention to Details
Before starting your project, it's essential to have a plan for how you will make jewelry.
Sketch your design and gather the necessary materials.
This will also help you avoid any costly mistakes or waste materials.
Plus, if you're just starting out, try some beginner jewelry making projects.
These will help you get accustomed to the tools and techniques involved in the craft.
And remember that the key to creating beautiful jewelry is paying attention to detail.
Take your time with each step, and ensure that each component is accurately placed and securely fastened.
Attention to detail will set your jewelry apart from the rest.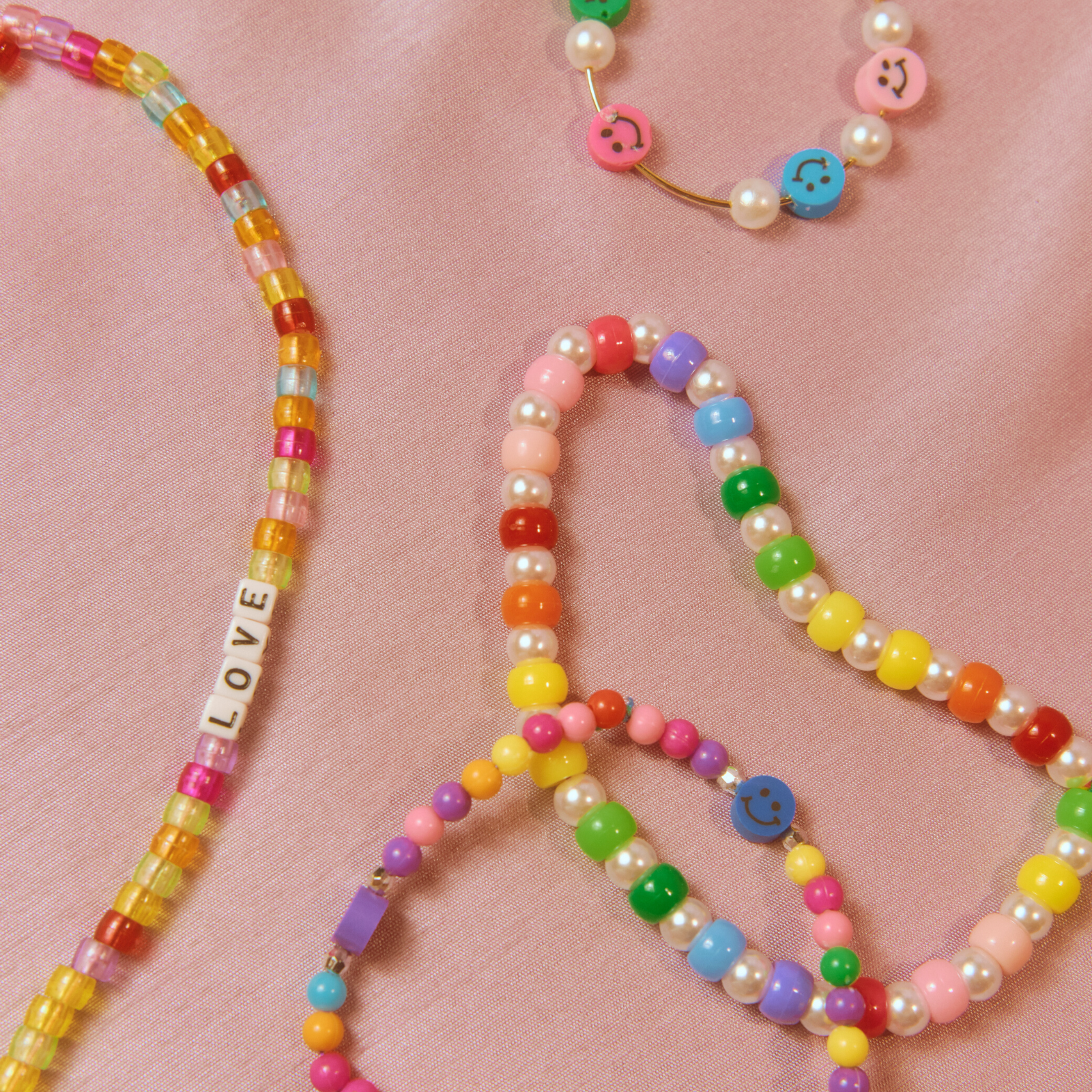 Keep Your Workspace Clean
A clean workspace will save you time and frustration; there's nothing worse than not being able to find what you need.
It's essential to keep your work area clean and organized to minimize the chance of losing pieces or tools in scraps and debris.
Keeping a separate container for findings and small pieces can help streamline the process and make finding what you need easier.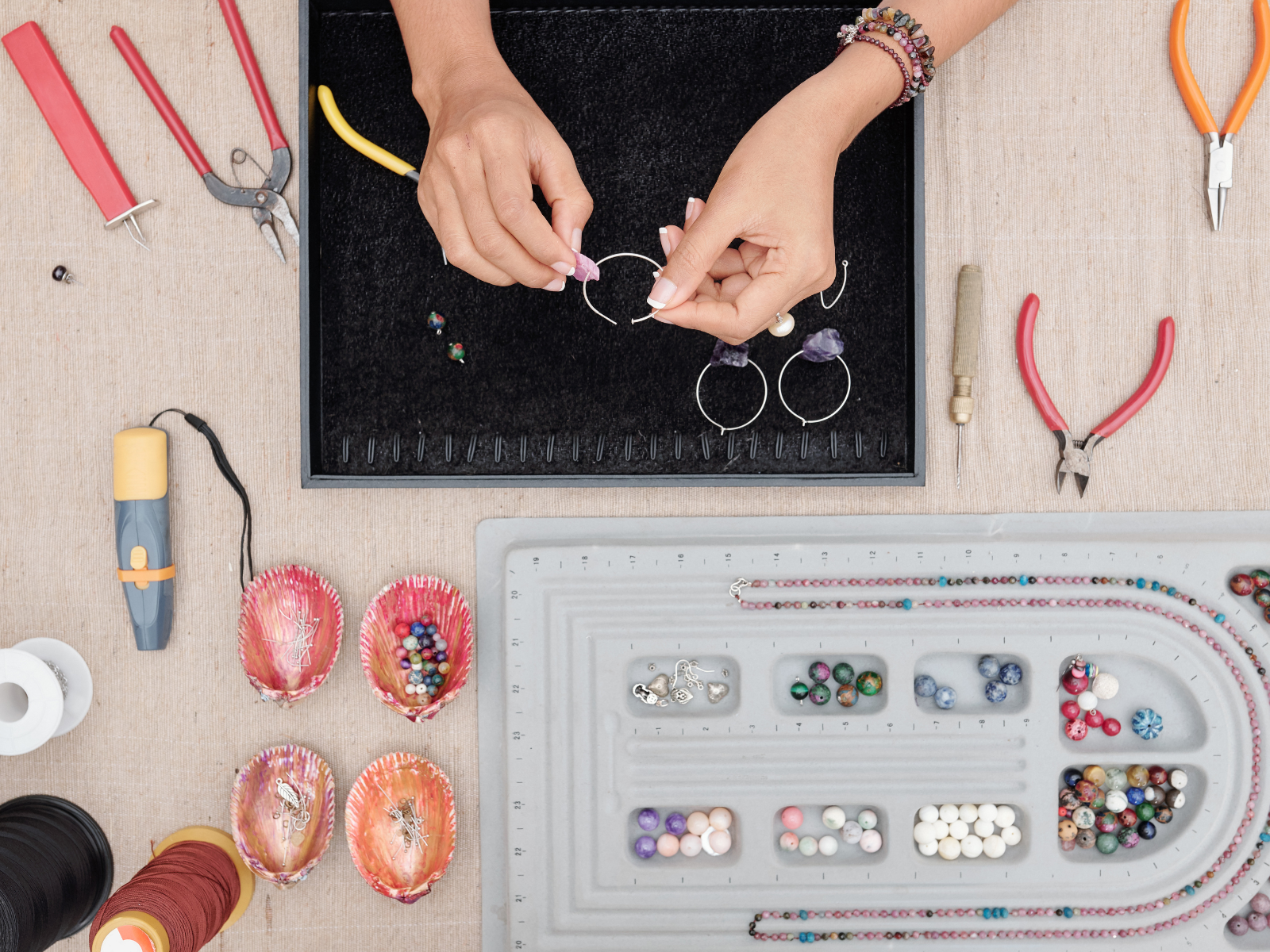 Be Creative and Keep an Open Mind
Jewelry making is a creative process, so let your imagination run wild.
Don't be afraid to experiment, as some of your best creations may come from your wildest ideas.
As a thrilling, ever-evolving craft, jewelry making can be as simple or complex as you want it to be.
Keeping an open mind and trying new materials and jewelry making techniques can lead to new horizons in your designs.
Be unafraid to take risks, experiment, and push yourself outside of your comfort zone.
Jewelry making is an exciting, creative adventure, so no matter where you are in your jewelry-making journey, your mindset should always be to have fun and enjoy the process!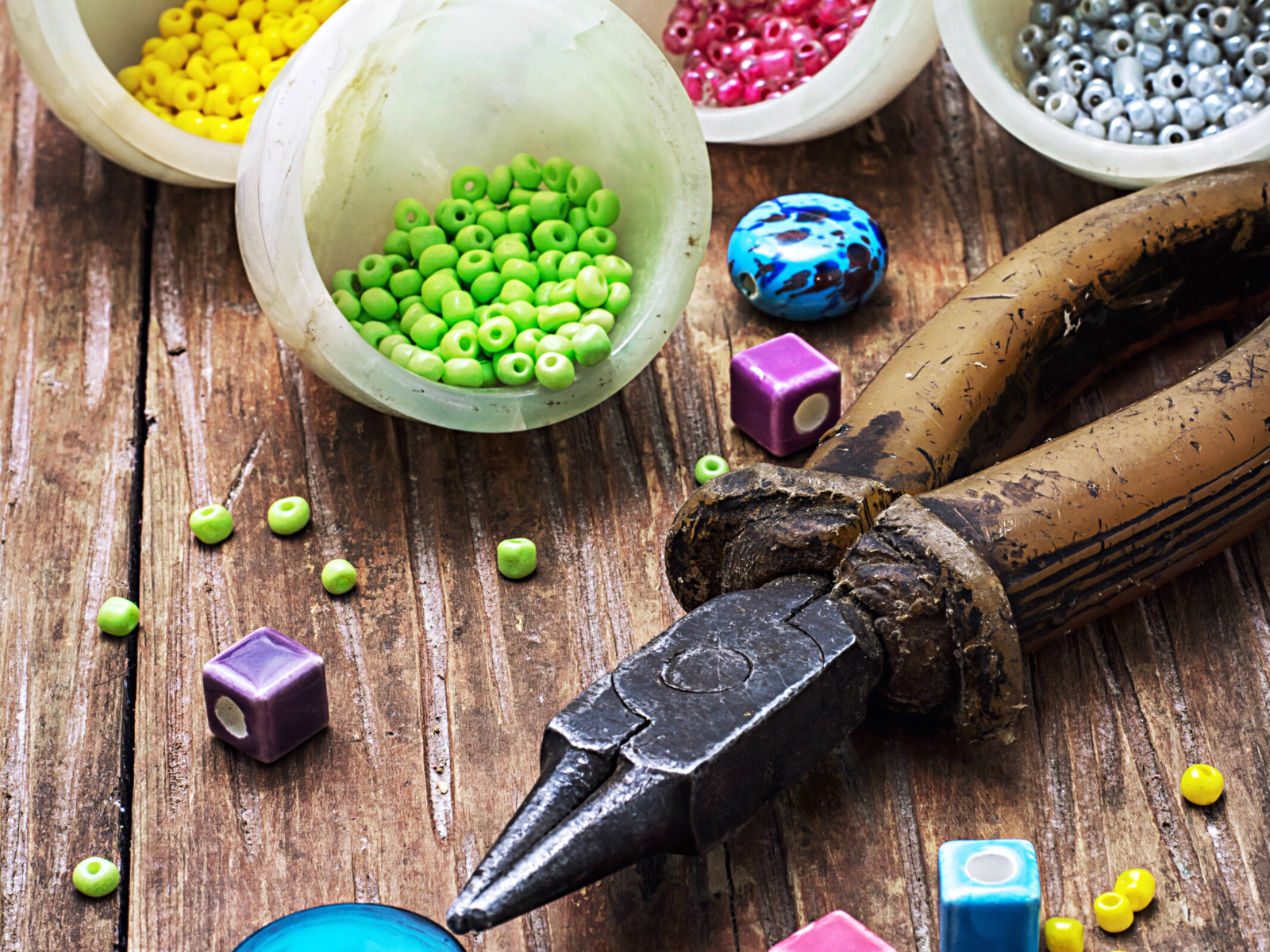 Practice Patience and Add Finishing Touches with Care
Jewelry making can be a time-consuming process, but it is essential to practice patience.
Rushing through the project can lead to mistakes and frustration.
Take breaks when you need to and don't be too hard on yourself.
Finishing your jewelry is a crucial step that elevates your creations; make sure to carefully trimming any excess wire or thread, and by adding a clasp or jump ring because finishing touches can make or break the appearance of a piece.
Utilize a polishing cloth or tumbler to give your piece an even shine.
Use your pliers to ensure that jump rings are closed correctly, and there are no rough edges.
Wrapping the ends of necklaces in crimping beads and using proper knots when working with cord is essential when finishing pieces.
With these jewelry making tips and tricks, you can create beautiful accessories for any occasion – from wearing yourself or gifting to a special someone.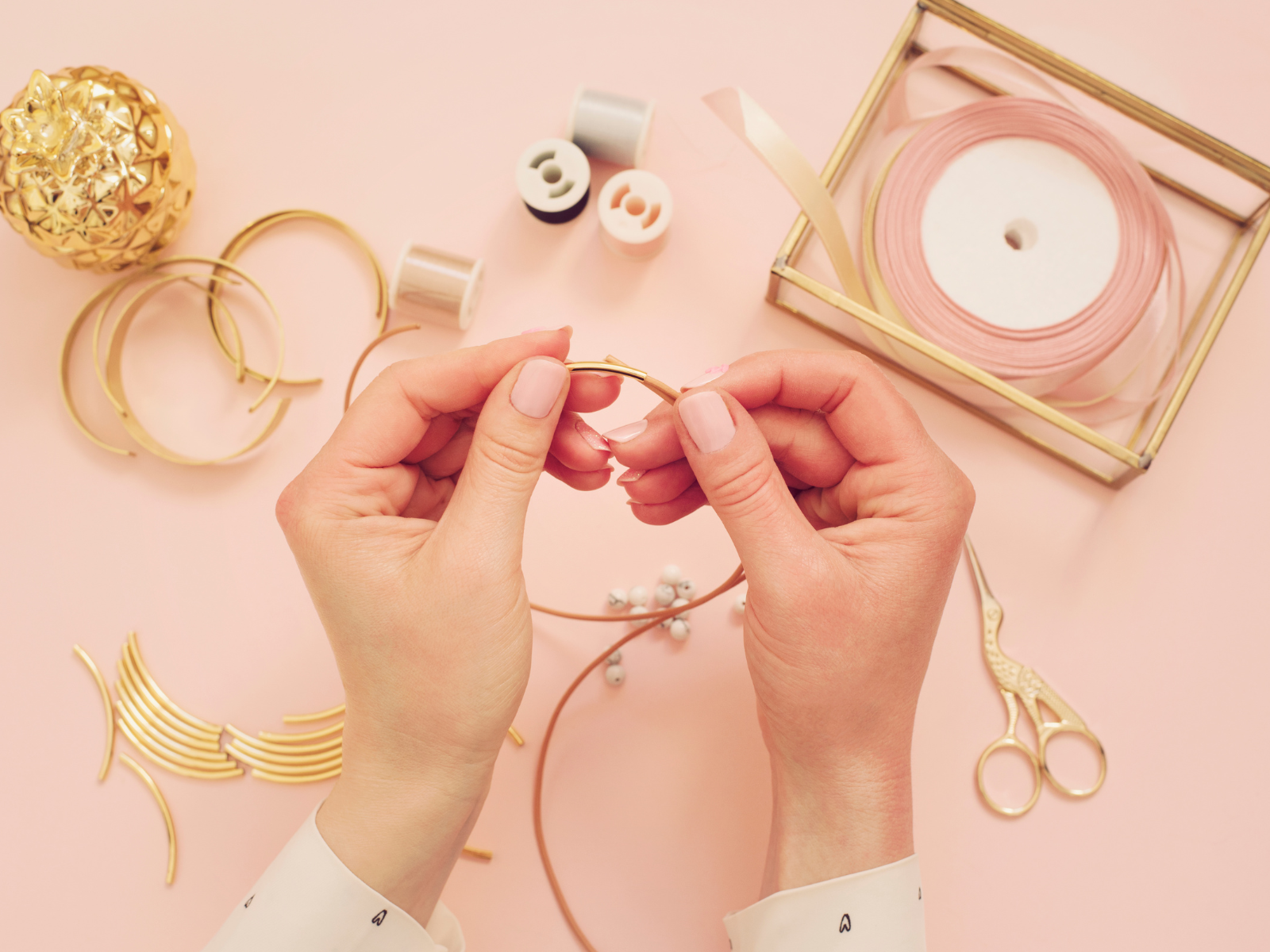 Share Your Work and Learn from Others
Don't be afraid to share your work and seek constructive feedback to help take your skills to the next level.
Social media and online forums can be an excellent place to share and learn from others.
Sharing a picture of your work and asking questions or seeking opinions can provide invaluable feedback and help you grow as a jewelry artist.
Joining communities, groups, classes, or even taking part in virtual galleries and competitions can be a great way to get inspired, meet other makers, and learn new skills.
They're also the perfect place to get inspirational ideas, find out about new techniques, and discover ways to add unique twists to your designs.
Making jewelry can be a joyous hobby that provides a great sense of accomplishment when you create something beautiful, so stay motivated by connecting with other makers and continually challenging yourself to try something new.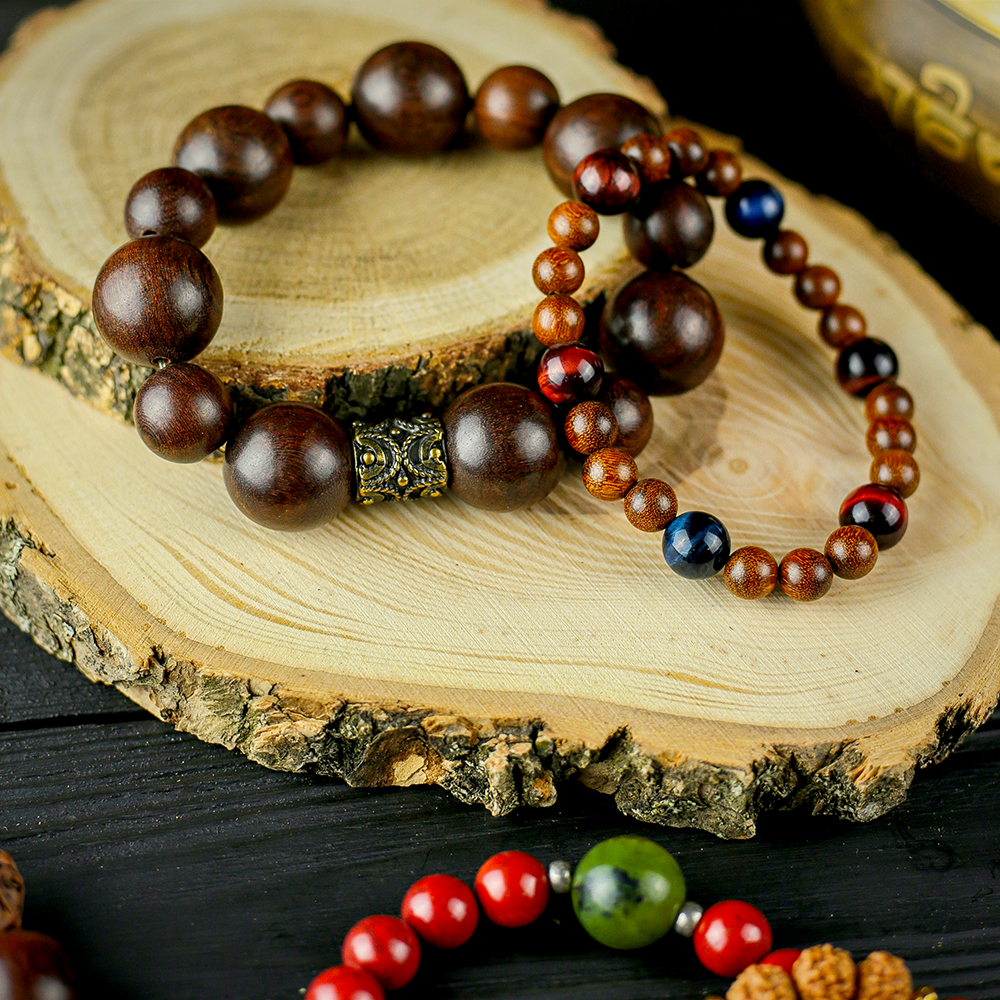 Creating Stunning Jewelry
Jewelry making is a fun and rewarding art form for all abilities but that requires practice and patience.
With the right basic tools, quality materials, and attention to detail, anyone can create their own jewelry that dazzles.
Start small and gradually improve your skills by mastering the basics.
Experiment with different materials, colors, textures, and designs to create unique jewelry creations that reflect your style.
Share it proudly - encouraging peer feedback leads to personal growth and creative development throughout your journey as a jewelry maker.
So, let your creativity run wild with these tips and elevate your jewelry-making game.
Now go forth and create!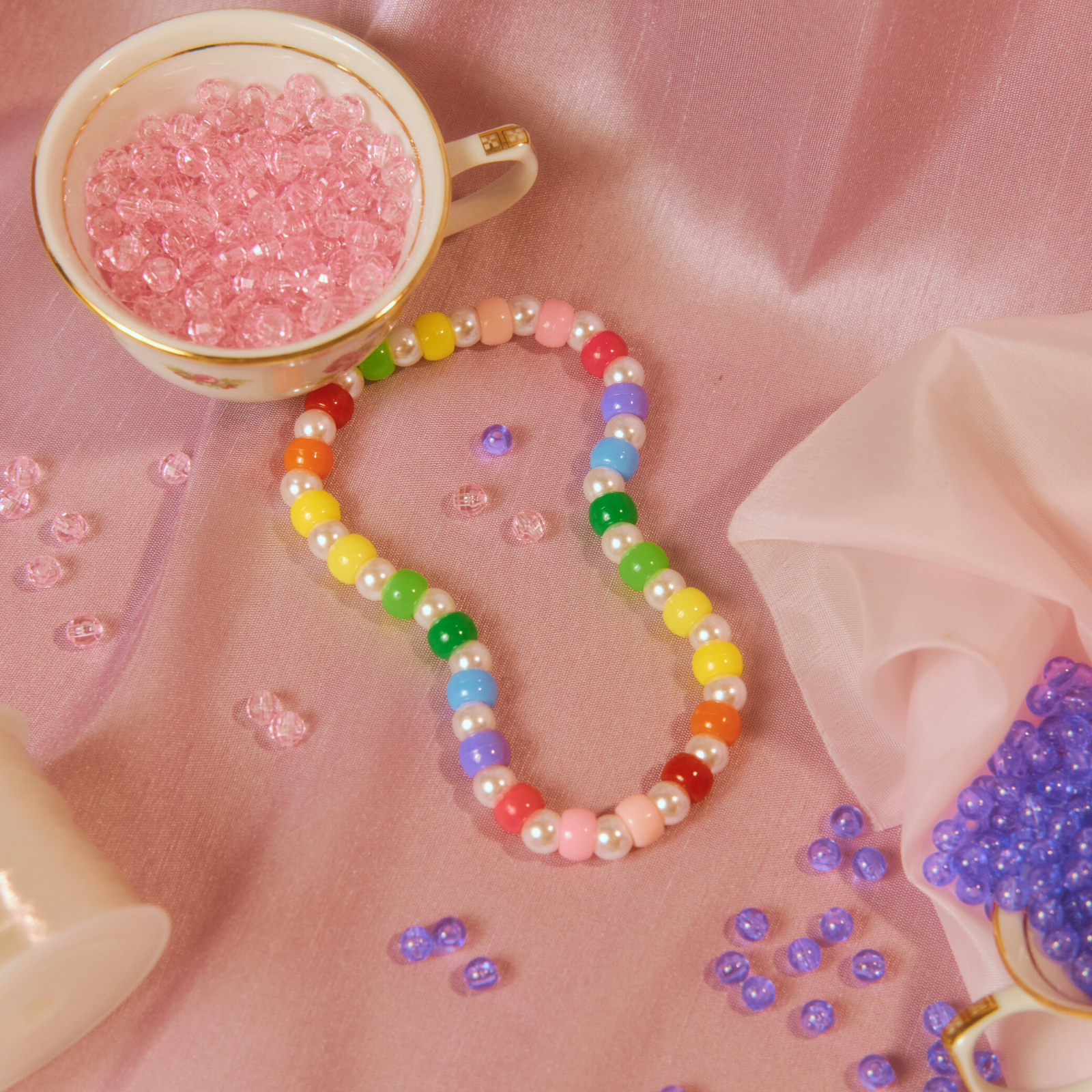 Looking for even more ways to improve making jewelry? Check out The Art of Metalsmithing's video!
Want even more content about creativity and art?
Be sure to check out all of our creative chronicles!
Ready to dive into jewelry making?
Check out some of our other articles: