Are you tired of throwing out used-up items and want to start creating something new?
Do you have an artist inside you trying to break free or ever feel guilty about the amount of waste and clutter in your life?
Well, get ready to turn that trash into treasure!
If you're looking for creative and fun ways to make art that don't break the bank, your search is over!
Creating art from recycled materials can provide an exciting outlet for your creative energy and help you express yourself in a unique way.
Plus, it's fun to find new uses for things that would otherwise be thrown away.
Whether you're a beginner or experienced crafter, diving into the world of up-cycling is fun and budget friendly.
From paintings to sculptures, mosaics to mobiles, there are no shortage of imaginative projects that can be made using found and reused items.
Here we'll discuss how to start your own recycled art project, from finding the right supplies, planning out concepts ahead of time, and executing them with unique flair.
With just a bit of thought and a whole lot of creativity you can create some amazing masterpieces using reused material!
Not only will you be reducing your carbon footprint, but you'll also be tapping into your inner artist and putting that pile of "junk" to good use.
Say goodbye to your boring and mundane art projects, say hello to eco-friendly art pieces that will make your friends (and the planet) jealous, and let the fun of upcycling take over!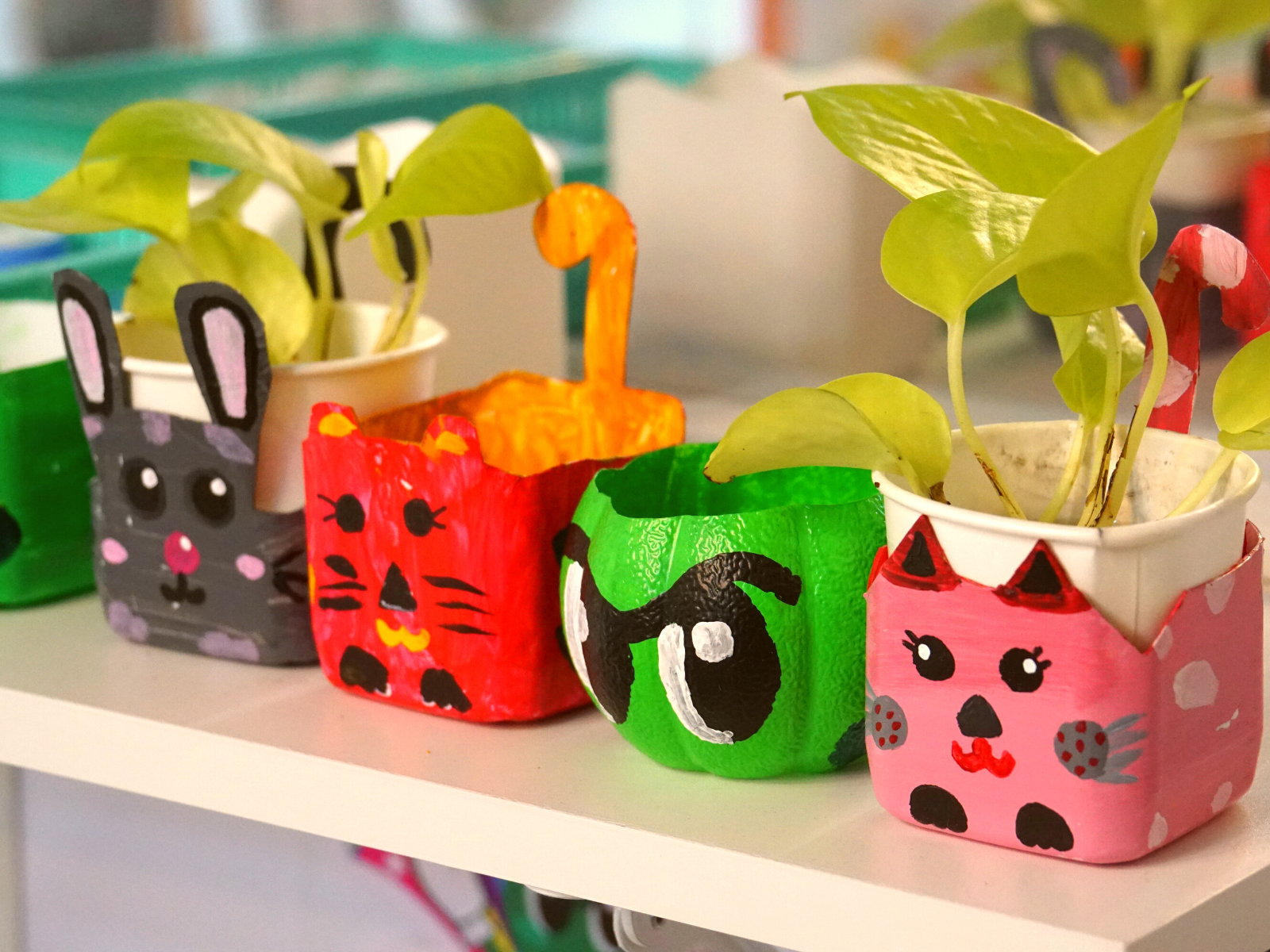 What is Recycled Art?
Recycled art is the process of taking discarded or used items and transforming them into something new.
It's a creative way to repurpose materials that would otherwise be thrown away, creating a sense of accomplishment and purpose in the process.
Not only does it help reduce the amount of waste going into landfills, but it also encourages creative reuse.
The beauty of art is that anyone can do it!
You don't need to be an artist or even have any experience with crafting.
All you need is a bit of creativity and some found or discarded items.
Recycled art can take many forms, including sculptures, mobiles, collages, paintings, and much more.
The possibilities are limited only by your imagination!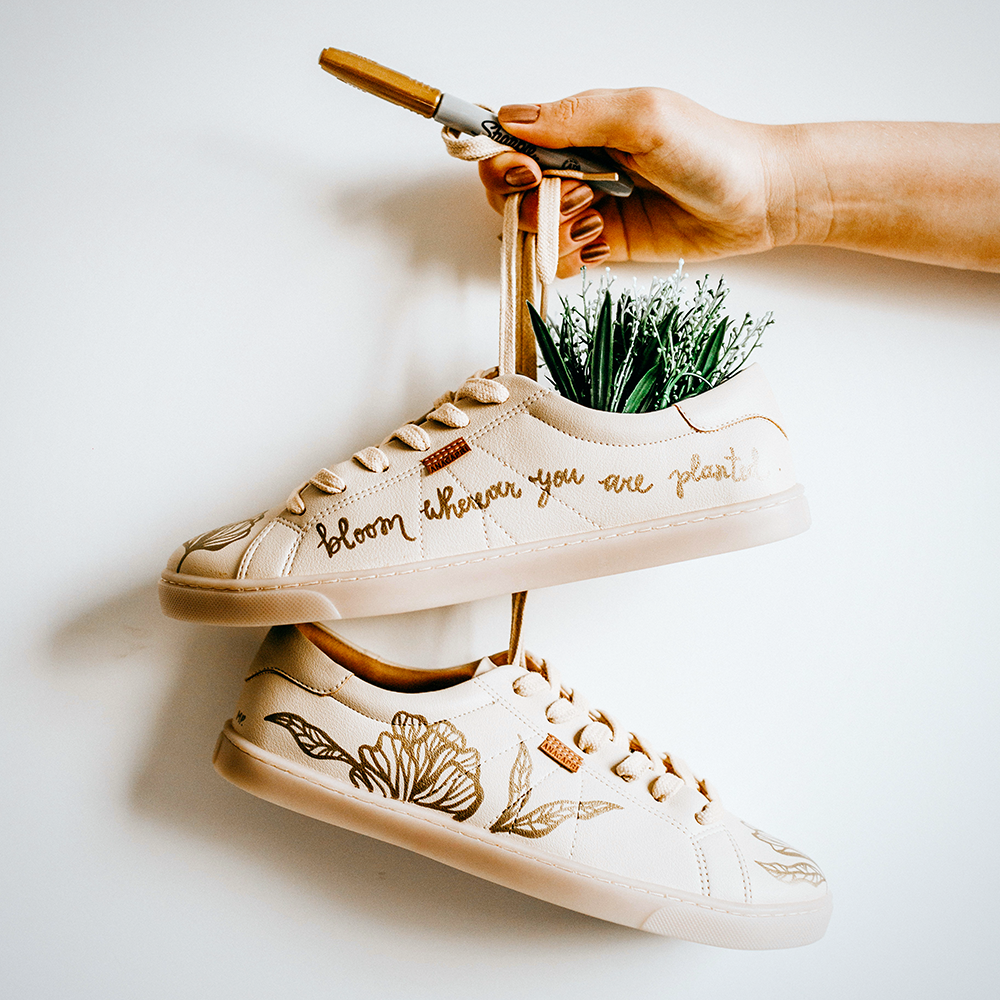 Finding the Right Supplies
When it comes to creating art with recycled materials, you have a lot of options - anything from fabric scraps to old newspapers can be used.
The first step is to scout out your local thrift stores, garage sales, and the recycling bin for interesting items that you can use for your projects.
You never know what treasures you'll find!
You can even check out shops that allow you to bring home recycled materials, like toilet paper rolls, egg cartons, cereal boxes, plastic bottle caps, and more to create you next fun project.
Small objects such as buttons, bottle caps, beads, magazines, cardboard tubes, plastic bottles, and old books are also great sources of material.
A few basic supplies you'll likely need for your project include a hot glue gun, scissors, tape, paint brushes, and other art supplies.
If you have old projects, natural materials, broken items, empty containers, paper scraps, paper towel rolls, or fabric remnants, these are all great items to use as well.
Just be sure to check if they are still safe or in good condition before you start working with them.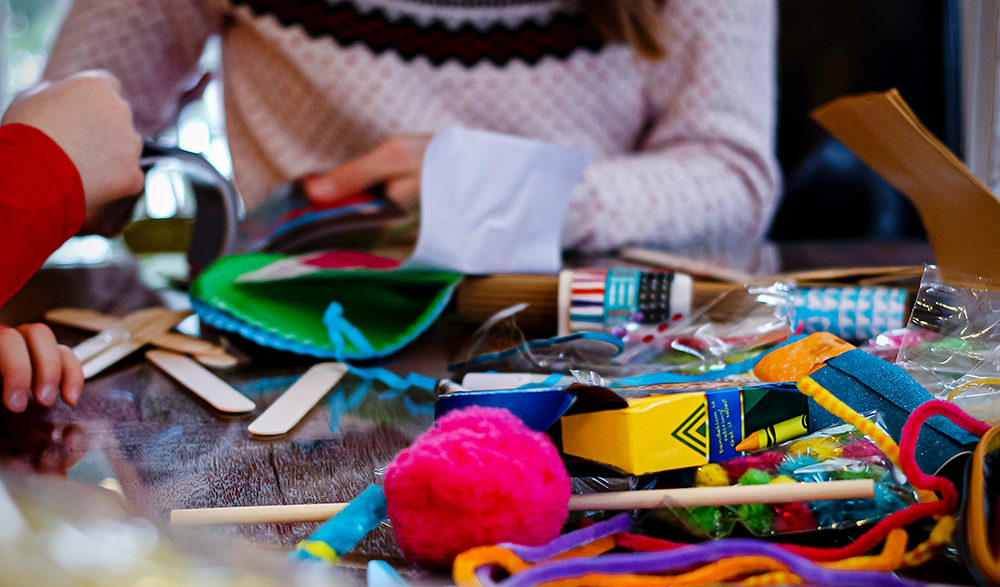 Planning and Executing Your Project
Before starting a recycled art project, it's important to think about what you want to create.
Think about the colors and design that you'd like to use, and what materials would work best.
If you're feeling overwhelmed by all the possibilities, try making a few sketches of what your finished piece might look like.
Once you have an idea in mind, set aside some time to gather all the supplies; make a list of what materials and tools you'll need for your project.
You can use common craft supplies such as paper, scissors, glue, markers, and paints, but for recycled art projects, you might also find yourself using everyday objects such as fabric scraps, old newspapers or magazines, buttons, beads, books or containers.
If you have any other items that may be suitable for the project at hand, consider adding them to your list as well.
Consider the colors and textures you might choose for your piece, as well as any additional elements or embellishments.
What's the scale of the project?
How much time and effort will you need to spend on it?
Once you have all your supplies ready, take a few moments to evaluate the safety of each item — often times, recycled materials can be sharp or splintery.
If necessary, use sandpaper or other tools to ensure that the objects are safe to work with.
Finally, lay out your supplies and get creative!
It's time to turn your vision into reality.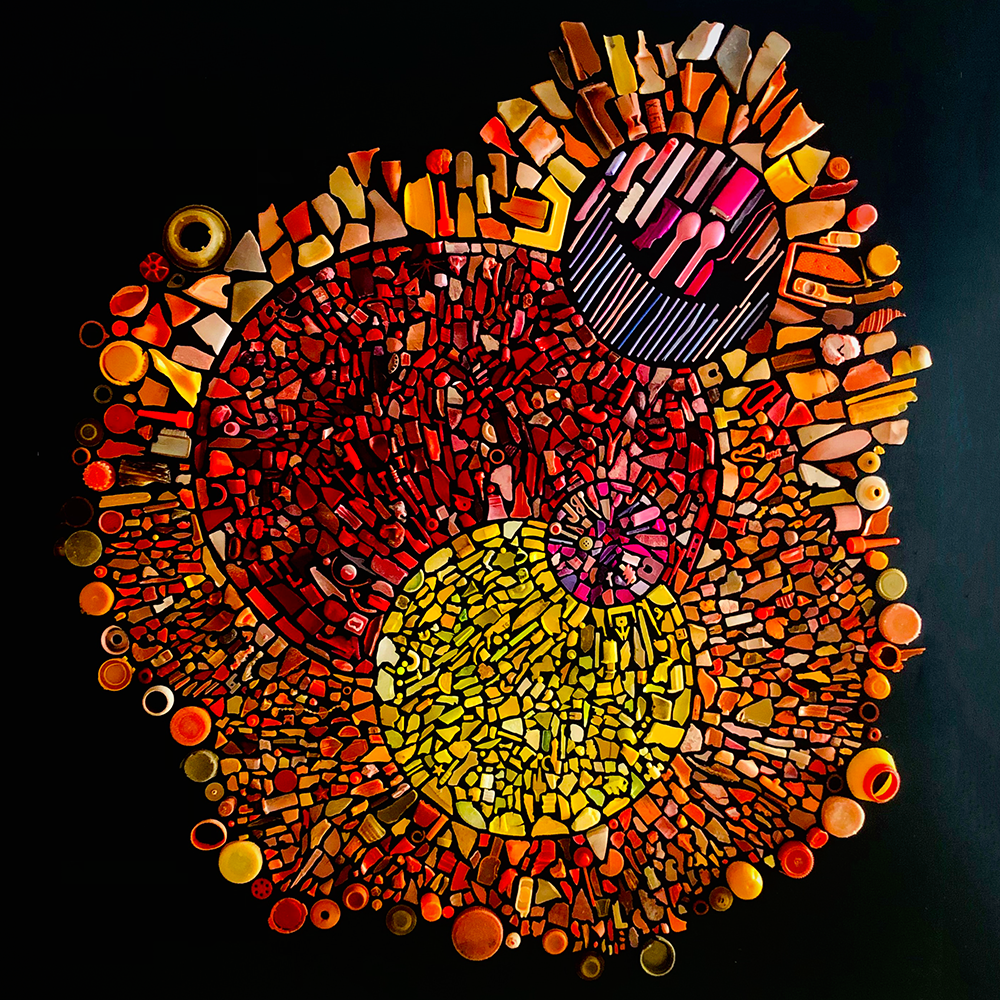 Tips and Tricks for Creating Recycled Art
Creating art from recycled materials is a great way to express yourself, have fun, and help the environment.
Here are some tips and tricks to help you get started:
Start small — it's easier to experiment with smaller projects before moving on to bigger ones.
Keep safety in mind — check each item for sharp or splintery edges before starting.
Be creative — look at everyday objects in a new way and think how they could be used to create something unique.
Think outside the box — try combining items that normally wouldn't go together, such as fabric scraps and old newspapers.
Have fun — Recycled art is all about creativity and getting creative with your materials, so don't be afraid to experiment!
Creating art from recycled materials can be an exciting process, and the end result will always be something special.
With these tips and tricks in mind, you'll be ready to create a masterpiece of your own!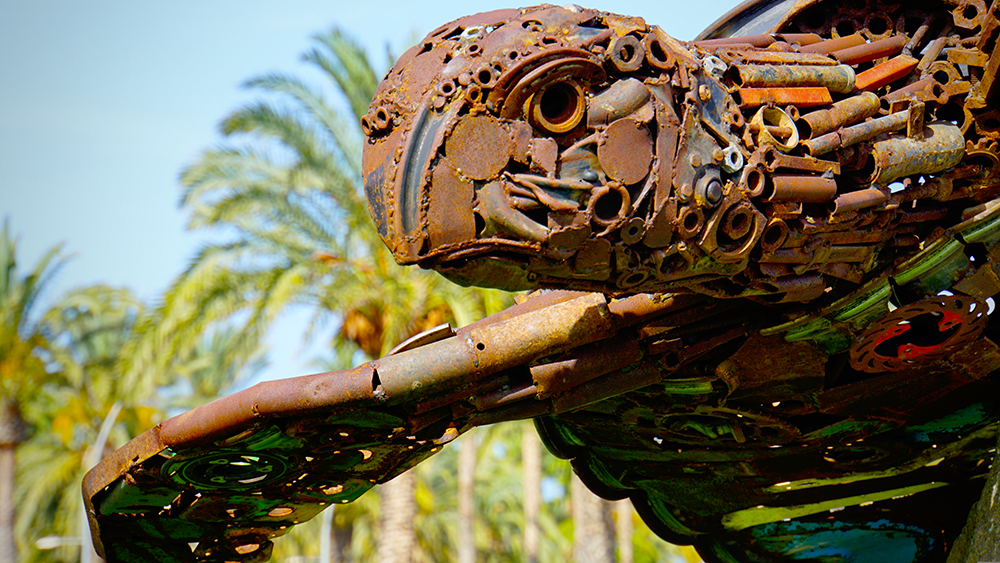 Recycled Project Ideas and Inspiration
There's no shortage of ideas when it comes to creating art from recycled materials.
If you need help finding ideas and inspiration, there are plenty of online resources that can help you get started.
For example, Pinterest is a great place to search for creative projects and ideas; there are also plenty of blogs and websites dedicated to upcycling.
You can also find plenty of video tutorials and step-by-step guides on YouTube to help you get started.
Other places to look for inspiration include your local thrift store or garage sale, as these often have unique items that could be
Here are a few projects to get you started:
When's the last time you used one of those obsolete CDs?
Gather all those old CDs, and let's get to work!
With scissors, glue, and your creativity, you can transform those CDs into a colorful wall art piece that will take your breath away.
You might have a collection of wine corks from your favorite bottles, and you've been procrastinating on what to do with them.
It's time to put them to good use!
Glue those corks together, and voila - you've created your very own sculpture.
Say goodbye to the dreaded junk mail, and hello to a new form of art.
By folding these unwanted pieces of mail into beautiful origami, you will never again groan when receiving useless spam in your mailbox.
Have you piled up stacks of old magazines in your closet?
Don't let them go to waste!
You can create beautiful art by cutting out different shapes and colors from the magazines and applying them as a collage on a canvas.
Those tin cans might have been the source of your favorite Friday night dinner, but they can also be turned into a unique piece of art.
With a few coats of paint and some soil, you can transform these cans into a stylish planter for your succulents.
Create beautiful decorations or artwork with broken glass, tiles, and other small objects — these can be used for coasters, trivets, wall hangings, and more.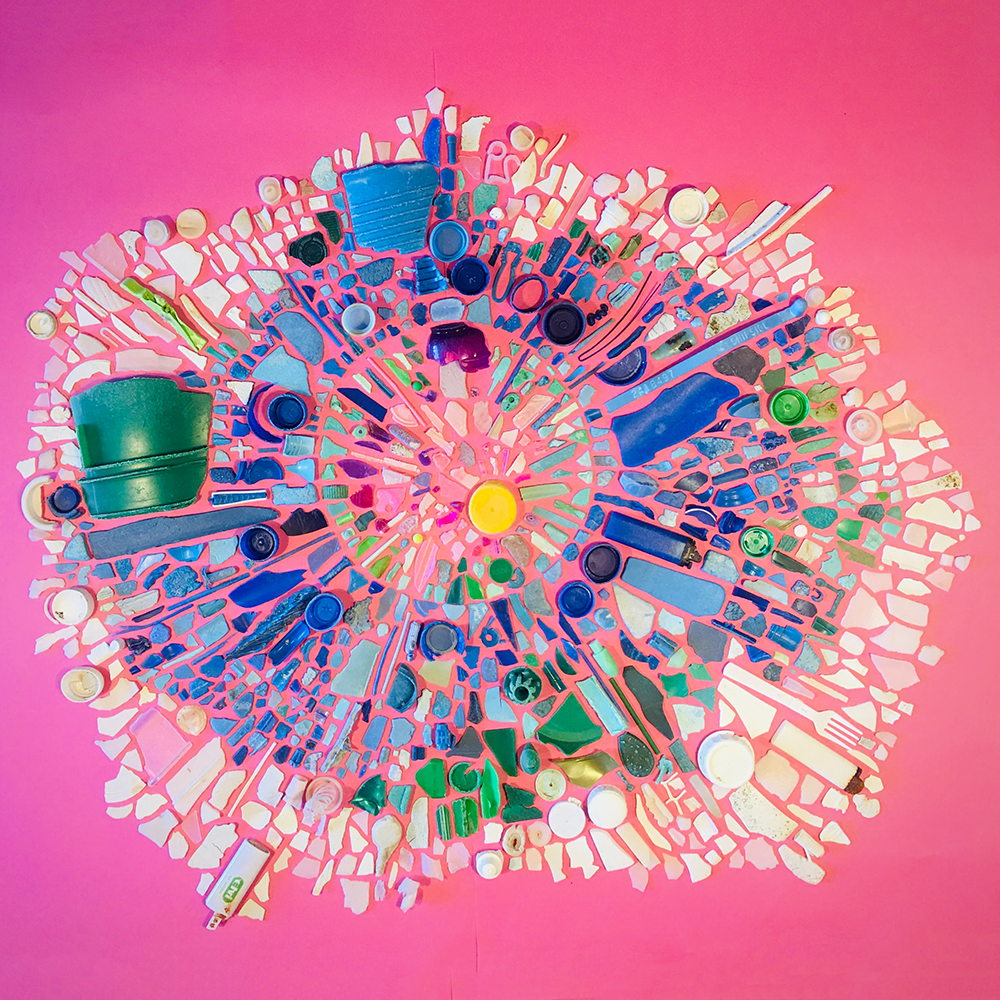 Transform found items into a unique sculpture.
You can use wood, metal, fabric, paper, and other materials to create a one-of-a-kind piece of art.
Create a whimsical mobile with your found items.
Paint them and hang them on a string or ribbon, and enjoy the beauty of your creation.
Upcycle your old newspaper or magazines into colorful paper beads.
You can use them to make necklaces, bracelets, and earrings.
Reuse fabric scraps to create patchwork wall hangings, table runners, purses, and more.
You can even create baskets, bowls, and other decorative pieces using fabric.
Transform bottles, cans, and other items into useful décor pieces.
You can make coasters, wind chimes, a unique DIY desk organizer, and more with your found objects to give them a new purpose.
These are just a few of the many ideas you can create with recycled materials.
The possibilities are endless - so let your imagination run wild!
Armed with these tips and project ideas in mind, you'll be ready to start crafting one-of-a-kind pieces of art that will make heads turn and your home look stylish.
With these projects and ideas in mind, you're well on your way to becoming an upcycling star!
Start rummaging through those closets, drawers, and attics and find the materials you need to create something special.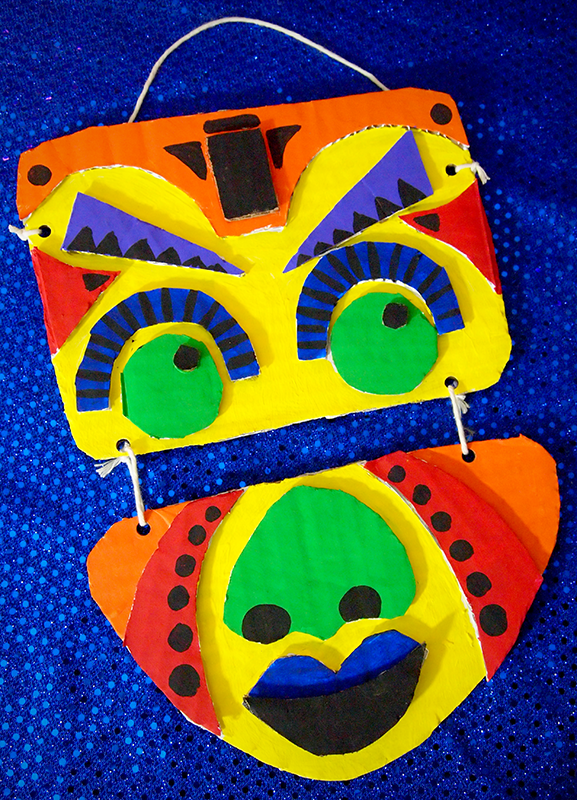 Creating Treasure with Recycled Art Ideas
Recycled art is the new exciting wave of the future, and it's your chance to join in on the fun!
Now that you know how to get started, it's time to start making those dreams a reality.
You'll be amazed at what you can create when you use recycled materials — from beautiful sculptures and mosaics to colorful mobiles and wall art pieces.
Whether you want to create recycled crafts for Earth Day, give a meaningful gift to someone special, or just want to get creative with some found objects, it's easy and fun to make something out of nothing.
With these recycled art ideas, tips, and tricks, you can not only reduce your carbon footprint but also create something unique and beautiful.
By taping into your creative juices using your recycled materials, not only will you be reducing your waste, but you'll also be satisfying your inner artist.
It's time to start exploring your options and creating beautiful works of art — reduce, reuse, and recycle!
So, grab those old items from the thrift store or garage sale, gather up your art supplies, and let the creative play begin!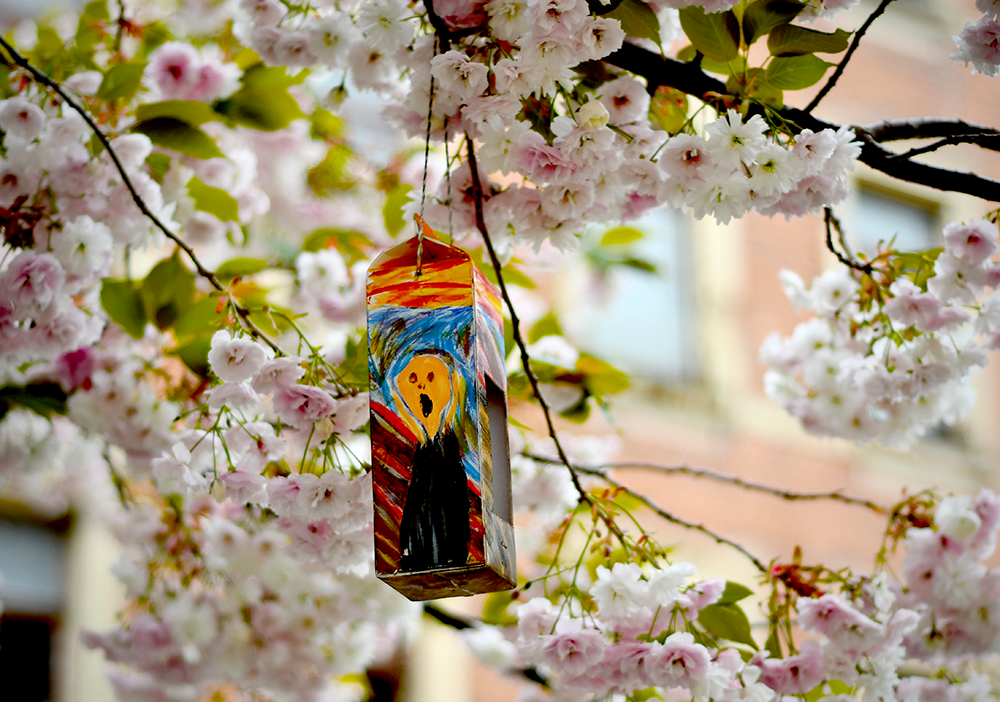 Looking to take your recycled art to the next level? Check out Quantastic's video!
Want even more content about creativity and art?
Be sure to check out all of our creative chronicles!
Ready to dive into your next DIY project?
Check out some of our other articles: