Are you tired of making the same old boring plain-weave tapestries?
Want to create something truly unique and impressive?
Weaving is so much more than just an activity that's been around for centuries; it's an form that lets your creativity run wild and is still popular today!
This therapeutic creative process allows you to express yourself while also providing a sense of calm and meditation.
Whether you're just starting out or interested in perfecting your skill set, here are some tips to help create beautiful woven pieces of amazing artwork and set you apart from the rest of the weaving community!
From choosing materials to creating patterns, we will share insight on crafting wonderful works of fabric-based wonders.
These tips will help you unlock your inner creative genius and make top-notch projects that will show off your weaving prowess!
So, gather up those loom threads and get ready for weaving perfection - let's jump right into this timeless craft and showcase your passion for weaving!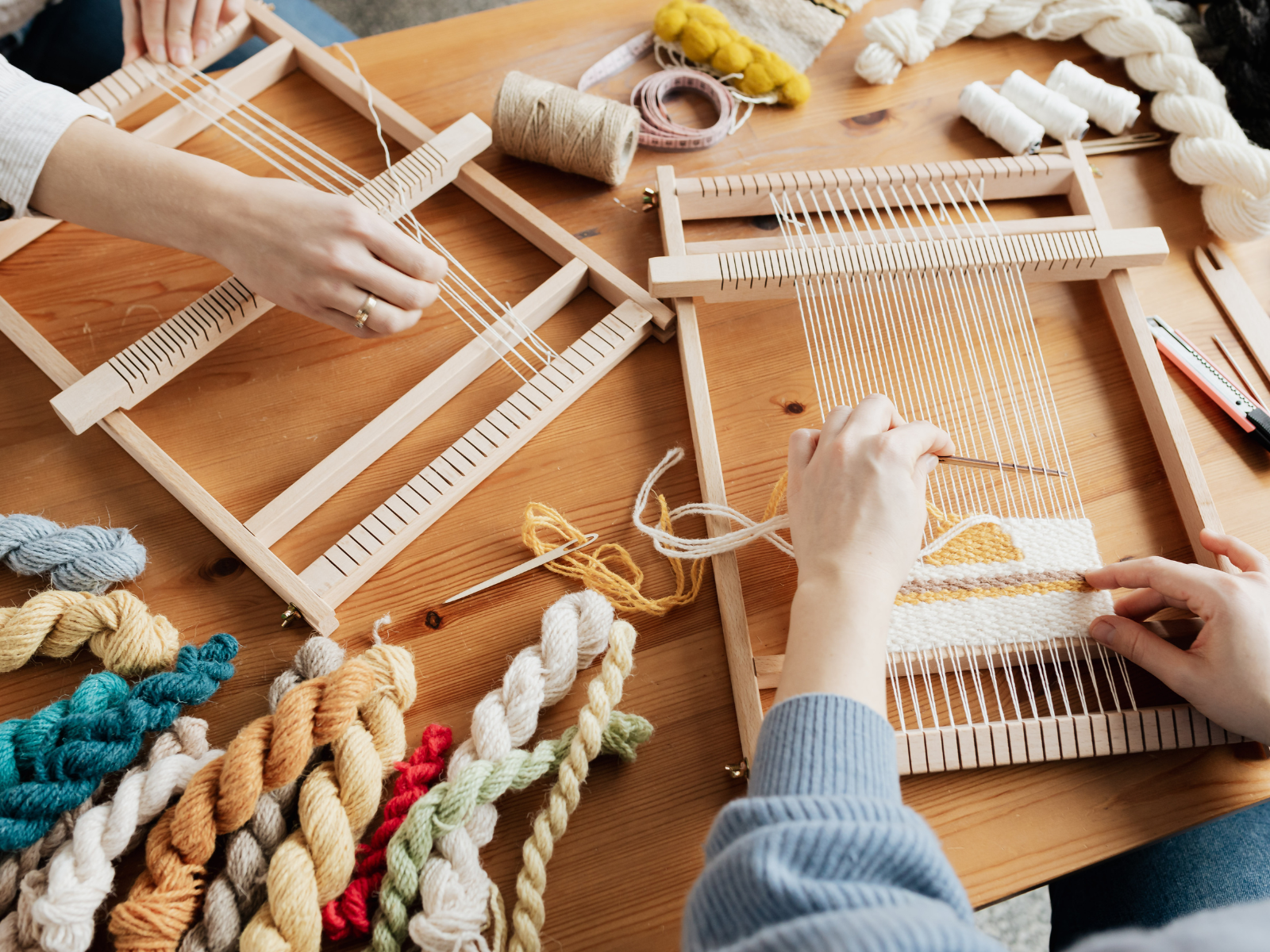 Color Me Creative: Building Your Perfect Palette
A stunning color palette is the foundation of any masterpiece.
Don't be afraid to experiment with bold hues, soothing pastels, or even monochromatic tones.
By taking the time to carefully select colors that complement each other, you can create a stunning woven piece with beautiful depth and contrast.
Remember, there's no right or wrong when it comes to colors - it's all about what speaks to you and your vision.
Mix and match different colors to create an eye-catching design with custom combinations.
Don't be afraid to mix it up - make it as bright or subtle as you'd like because the possibilities are endless!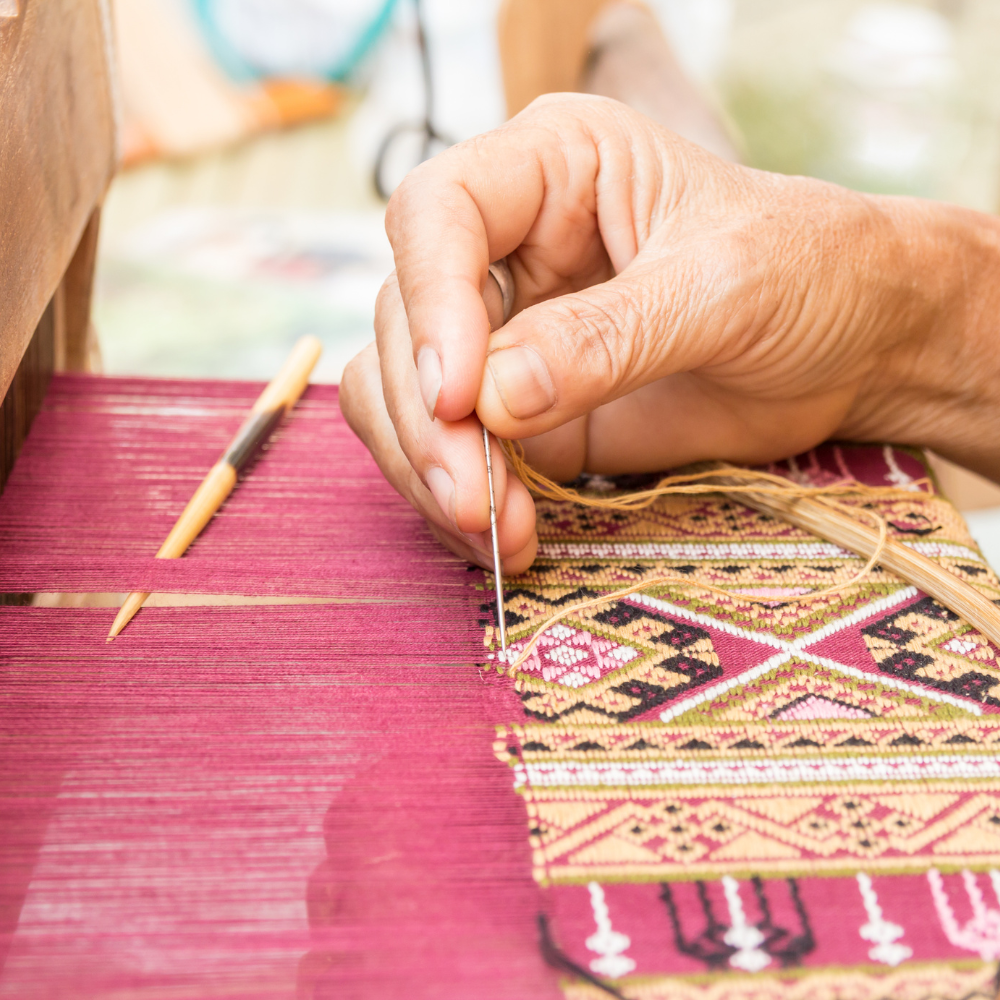 Get Organized and Have Patience
Before you start weaving, make sure you have all your tools and supplies organized and easily accessible to prevent any frustrating mishaps during the weaving process.
There's nothing worse than stopping mid-weave to hunt down a missing item, so make sure you have everything ready to go!
Warp threads, weft yarn, shuttles, scissors - have them all within reach so you don't have to interrupt your creativity.
Prep your frame loom and tie it off securely; place your warp threads in the correct order and double check that everything is secure before starting to weave.
Also, weaving takes time, patience, and a steady hand, so don't rush the process and take your time to ensure every stitch is perfect.
Go at your own pace and take breaks if you need to - it's all about enjoying the journey.
Once you have a system in place that works for you, it'll be easier to begin and finish projects, and you'll be able to create beautiful pieces in no time.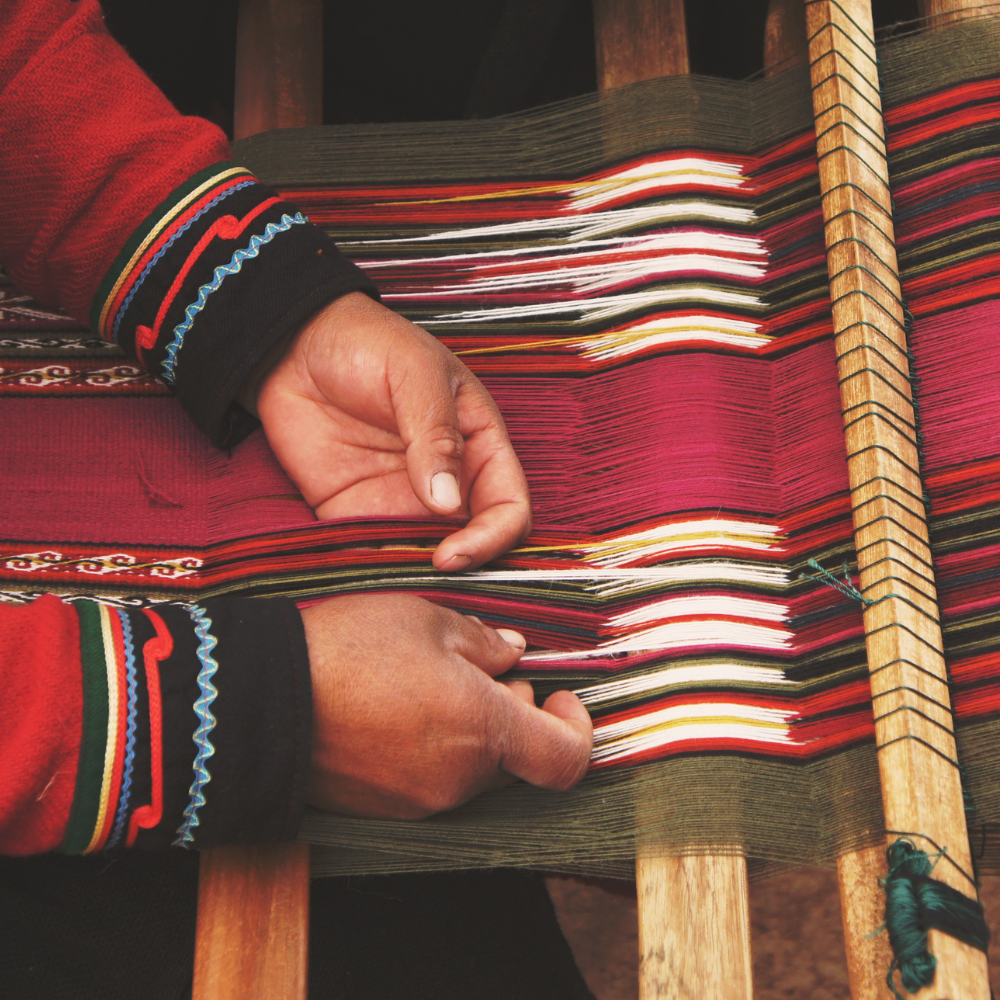 Practice and Embrace Imperfection with the Unexpected
Practice, practice, practice.
The more you weave, the better you will become, so keep at it and watch your skills and confidence grow.
And remember that sometimes, things don't turn out the way you planned; don't stress about small mistakes or uneven edge.
Unexpected results can be just as beautiful as perfect pieces, so don't be afraid to go with the flow and let your creative juices flow.
In fact, these imperfections can add character and charm to your finished product.
Perfect symmetry can be pleasing to the eye, but sometimes, it's the unexpected that truly captivates us.
Try incorporating asymmetrical patterns in your weaving projects to add a touch of intrigue and surprise.
After all, life isn't always perfectly balanced, so why should your arts and crafts always be?
By adding asymmetry into your designs, you can create a truly unique piece of artwork that is sure to stand out from the rest.
No two pieces are ever the same, so embrace and celebrate your unique creation!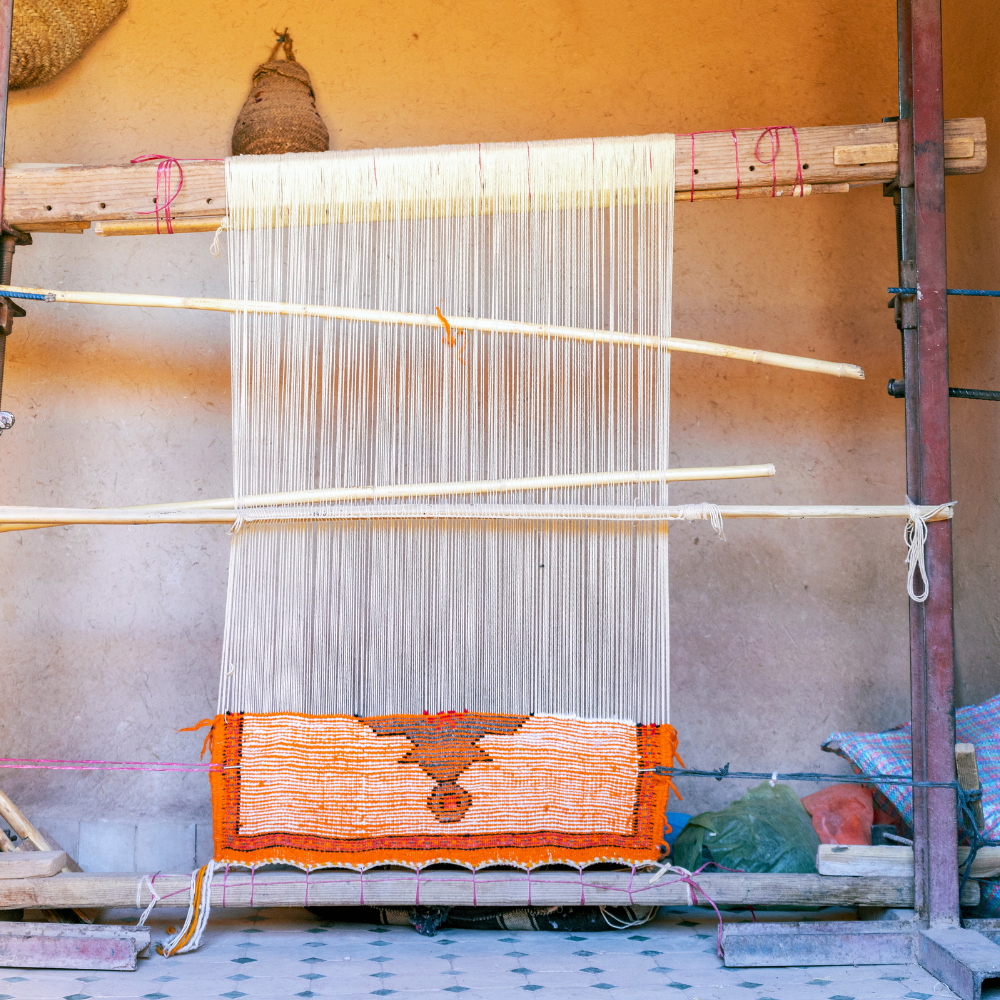 Make a Statement with Designs and Patterns
Don't be shy when it comes to your designs.
Let your imagination run free and create something that truly reflects your personality.
Whether it's a vibrant geometric pattern or an abstract piece inspired by nature, go big and bold with your ideas.
From stripes to chevrons, patterns are a great way to add texture and visual interest to any woven piece.
Take the time to plan out your pattern before you begin.
This will help to create a cohesive look and ensure that your project turns out looking just how you pictured it in your head.
Once you've decided on a pattern, make sure to keep it consistent throughout your entire piece.
This will help to ensure that all the elements of your project come together in perfect harmony.
Be daring with your ideas and try something you wouldn't normally do because you never know what kind of stunning results you'll get until you try!
Don't be afraid to experiment with unconventional materials.
Experiment with different types of yarn, rope, or even recycled plastics and fabrics to add color, texture, and depth to your work.
For instance, thicker yarn tends to add more texture and dimension, while thin yarns offer a softer aesthetic.
Don't be afraid to switch up your weaving techniques and try adding in more complex patterns, textures, and even different weaving styles, like tapestry or twill weaving, to create something truly unique.
There are so many options out there for amazing weaving projects and beautiful patterns that will make everyone do a double take.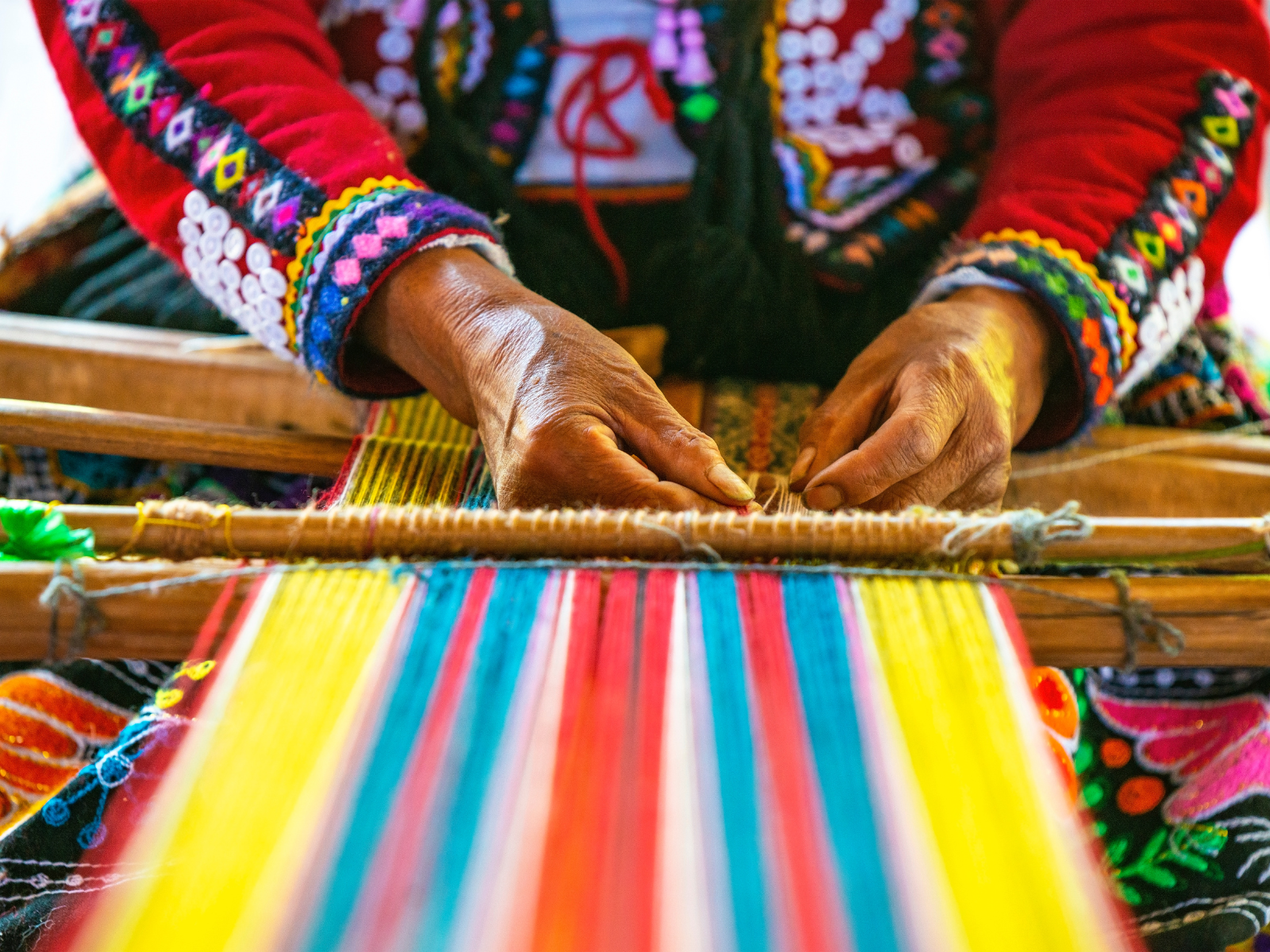 Add Texture and Embellishments
One of the most exciting aspects of weaving is the opportunity to play with textures.
From silky smooth threads to chunky wool or cool cotton, the possibilities are endless.
Mix and match different materials to create eye-catching tactile experiences that leave a lasting impression.
Try adding extra dimension and character to your work by adding embellishments like beading, embroidery, ribbon, or tassels, too!
These extra touches will add a touch of flair to your projects and make them truly stand out from the rest.
And once you've finished the main body of your weaving project, don't forget to take the time to add in the perfect finishing touches.
By adding a few extra details, like loops or fringe, you can make any project look professional and polished.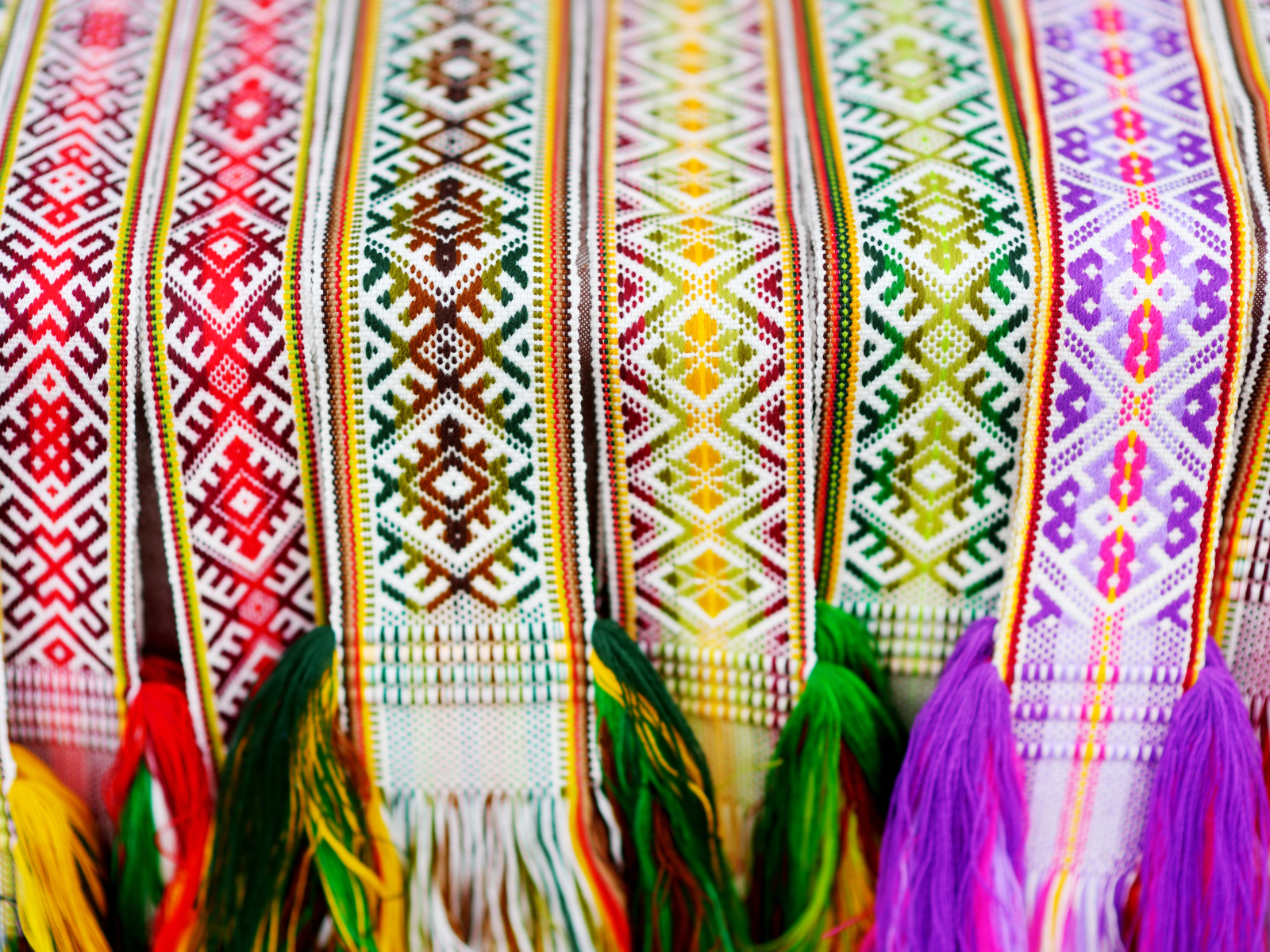 Get Inspired
The most important thing to remember when it comes to weaving is that there are no rules.
Take the time to explore different techniques and find your own unique style.
Look for inspiration from other weavers, artwork, music, and just about anything else you can get your hands on.
Nature is full of beautiful colors, patterns, and textures that can inspire your next masterpiece, so take a walk in the park or explore the beach for additional inspiration.
Plus, there's nothing better than getting some fresh air and having some much-needed "me time" away from the loom.
There are also tons of great weaving books and online tutorials that you can reference to help give you a better understanding of the fundamentals of weaving to help you get started.
So, don't be afraid to take a chance and try something new - you never know what kind of stunning masterpieces you can create until you try!
Connect with Weavers and Share Your Passion
Don't keep your love for weaving all to yourself!
Join online communities, attend workshops, or participate in local craft fairs.
Share your tips, tricks, and experiences with others, and watch as your skills and creativity flourish.
By connecting with fellow weavers, you can find the motivation to help you stay inspired and create some truly incredible pieces.
You'll also be able to learn from those more experienced than you, so don't be afraid to ask questions and take the time to soak up knowledge.
Other weavers will have plenty of insight to offer, giving project information, advice, and even helpful critiques to help improve your skills.
Whether it's your first project or your fiftieth, never forget the importance of having a strong support system to help boost your confidence and cheer you on.
Remember, you don't have to go it alone - reach out and find like-minded individuals who share your same passion for weaving.
Weaving is all about collaboration and community, and it's a great way to connect with like-minded creatives.
So, share your love and passion for weaving with the world, and show off your amazing creations!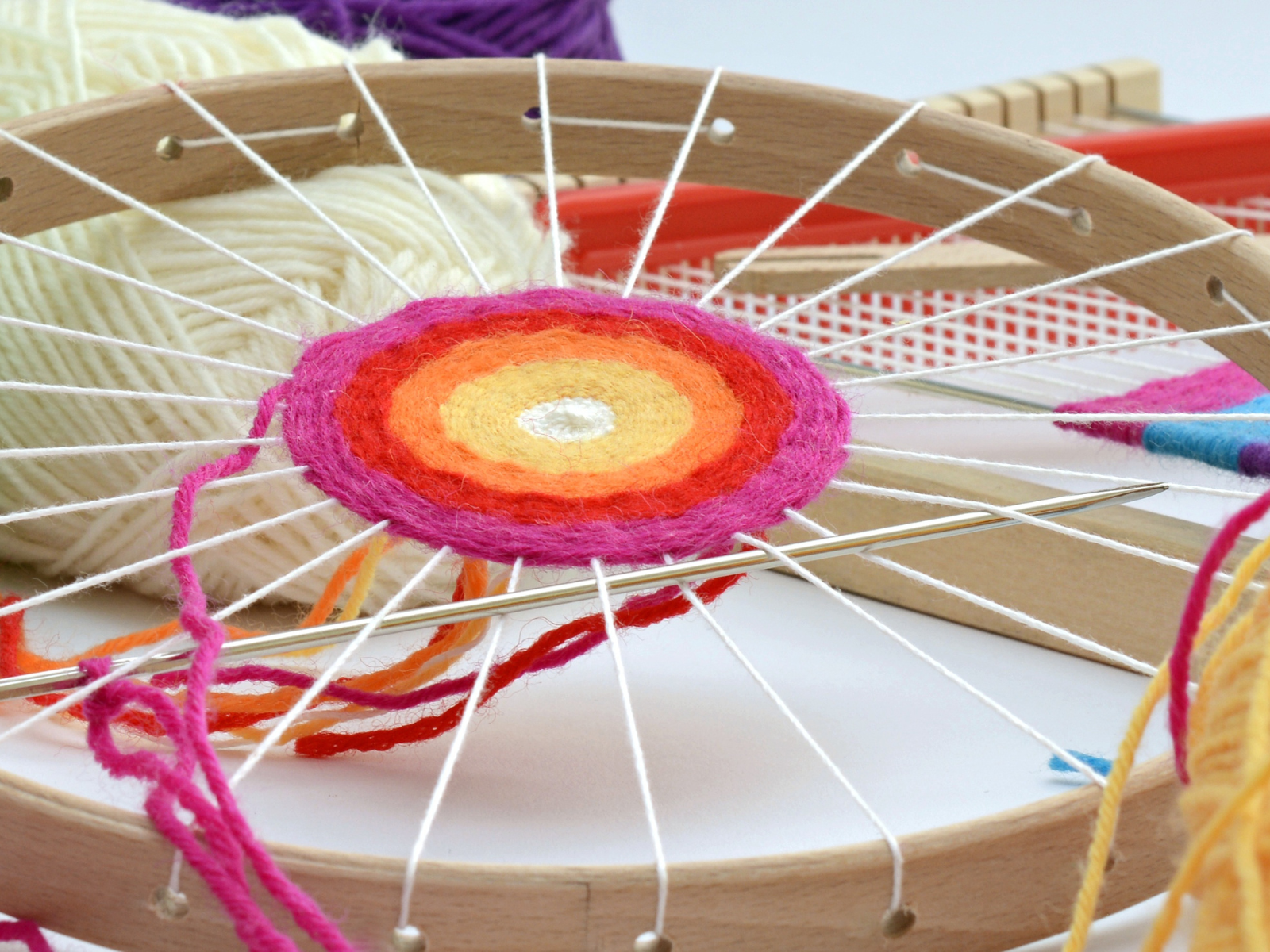 Mindful Weaving to Find Your Zen
Did you know that weaving can be a form of mindfulness?
The repetitive motions and rhythmic patterns of this art can help you find your inner calm, making it the perfect way to unwind after a long day.
Don't forget to take a few moments to yourself and appreciate the beauty of your craft.
Weaving can be an incredibly therapeutic and rewarding activity, so take your time to enjoy the process.
Make sure you have fun, as creating art is a great form of self-care and self-expression!
Weaving is a beautiful and relaxing art form, so don't stress too much; unleash your creativity and imagination and enjoy the process.
Go ahead, let your mind wander as you weave your worries away!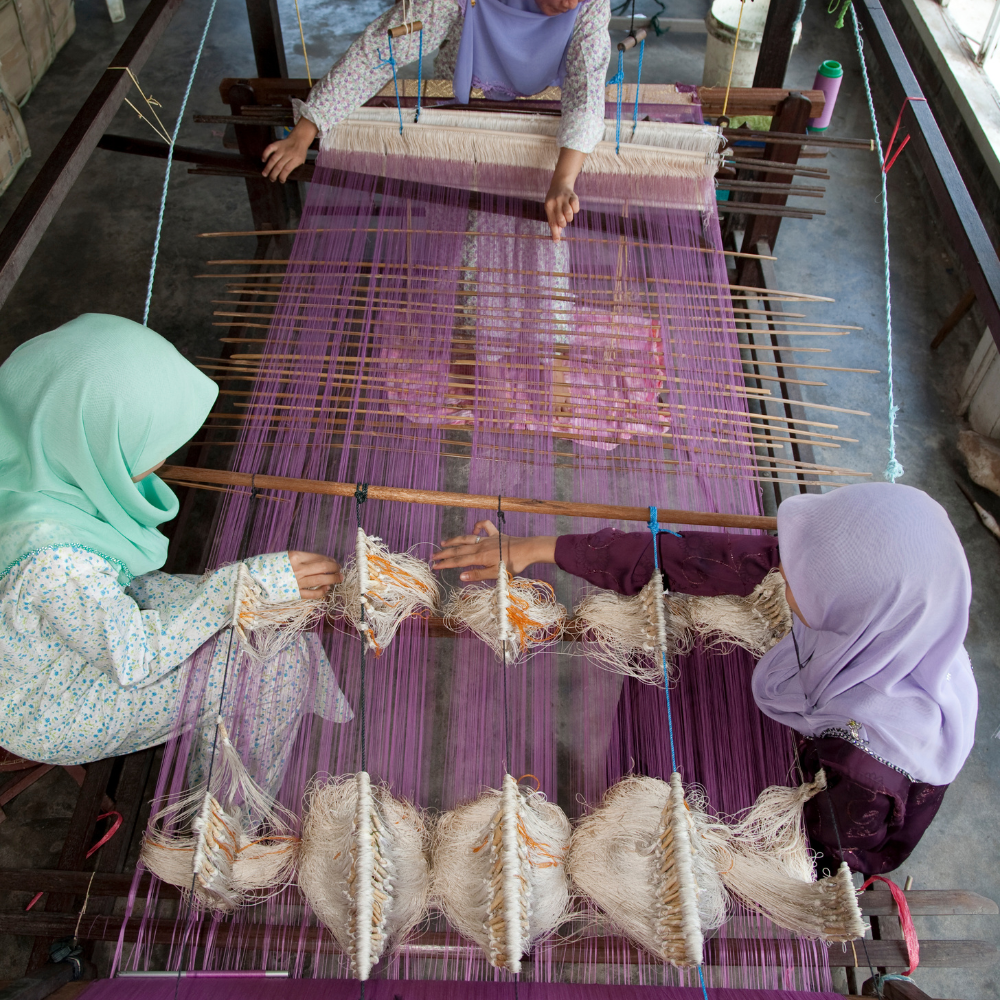 Mastering Weaving Tips for Woven Wonders
Weaving is an art form that has been around since the dawn of time and has stood the test of time.
This art medium requires patience, skill, and creativity, but the results can be breathtaking!
From choosing materials to experimenting with colors and textures, to trying out new patterns and techniques, weaving is full of endless possibilities.
Whether you're a beginner or a seasoned weaver, there's something for everyone in this timeless craft.
Now that you're equipped with these weaving tips, it's time to unleash your inner artist and create something truly remarkable.
And remember, the most important tip of all is to have fun and enjoy the process!
It's time to share your weaving journey with the world – inspire others, learn from fellow weavers, and continue to grow as an artist; take your weaving skills to the next level and create something that will turn heads!
So grab your loom, some colorful yarn, and let's weave some magic!
Ready, set, weave!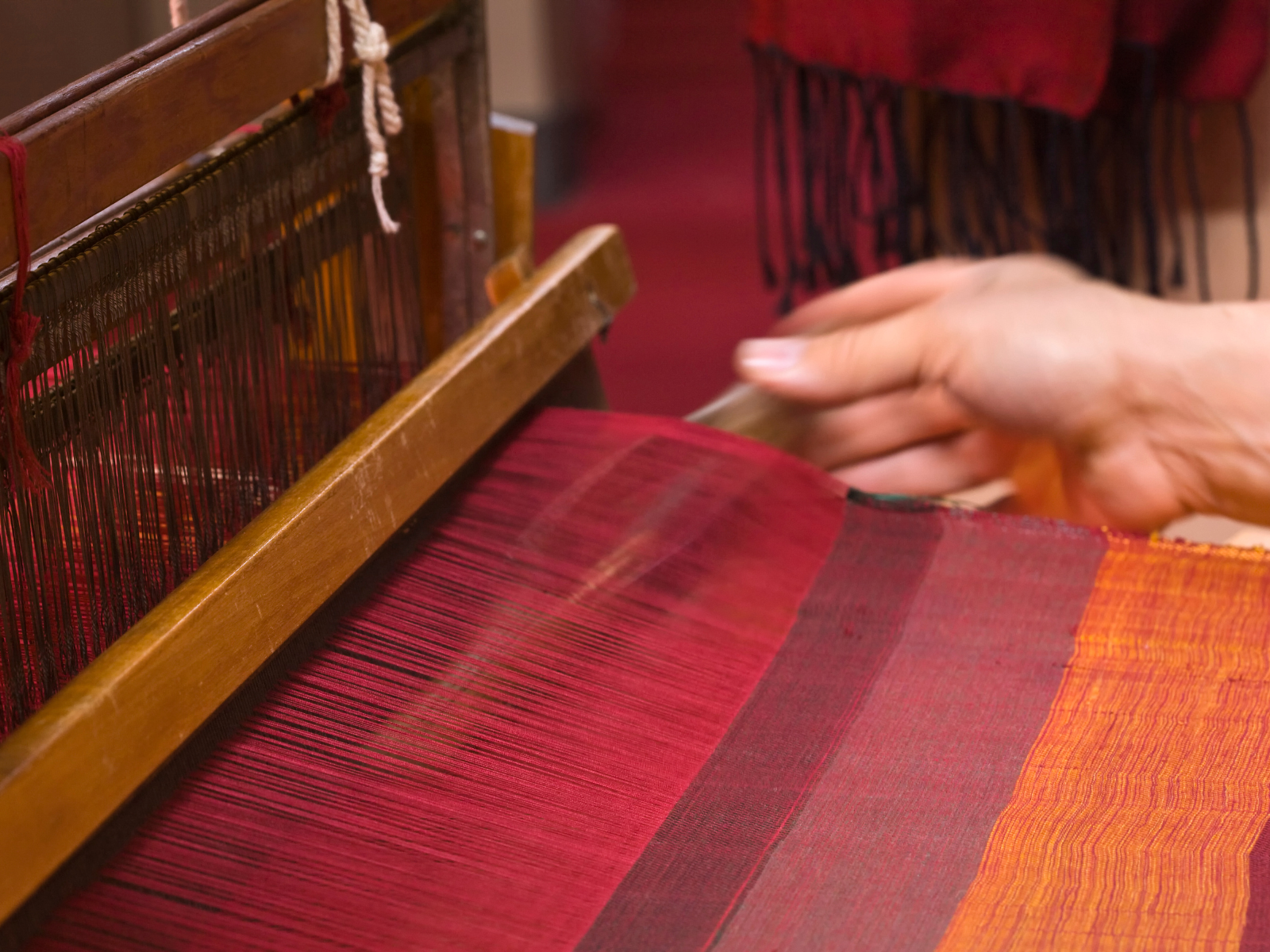 Ready to become a master weaver? Check out Fibers and Design Weaving's video!
Want even more content about creativity and art?
Be sure to check out all of our creative chronicles!
Interested in crafting with fabrics?
Check out some of our other textile articles: