Calling all artists, crafters, and creative souls out there!
Have you heard about low content books?
If you haven't, you surely are missing out on a ton of fun and creativity.
For the uninitiated, a low content book is a type of DIY journal or planner that provides you with a pre-made skeleton of pages and templates that you can fill up using your creativity and imagination.
They're perfect for those who love to doodle or write but don't want to commit to creating an entire book from scratch.
And the best part?
They're incredibly versatile and can be used for a wide variety of purposes!
In a fast-paced world where digital distractions are everywhere, low content books have emerged as a creative haven for artists, writers, and inventive minds.
These versatile books offer endless opportunities for self-expression, inspiration, and personal growth.
Many creative minds love the idea of low content books as they can turn it into a medium for their emotions, ideas, and creativity, and it's a great way to get into journaling.
In this blog article, we'll explore what makes low content books so great and why they're becoming creators next obsession.
It's time to delve deeper into the significance of low content books and explore their various uses in the realms of art, creativity, and beyond!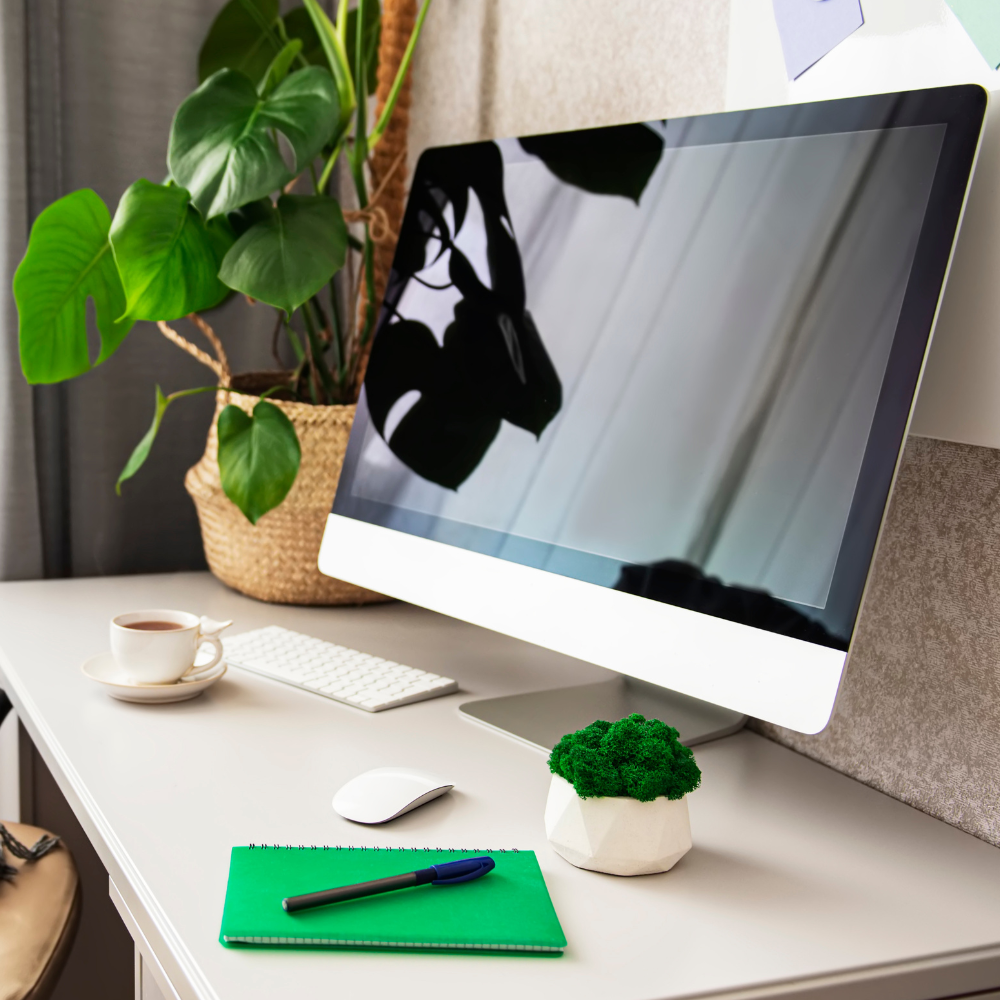 The Magical World of Low Content Books
Picture this: you're scrolling through your favorite online bookstore when you stumble upon a category called "Low Content Books."
You scratch your head, wondering what on Earth these mysterious books could be.
So... what are low content books, anyway?
Low content books are like that one friend who's always down for anything – they're adaptable, versatile, and ready to take on whatever role you need them to fill.
These books typically have minimal text and lots of blank or lightly structured pages, making them the perfect canvas for your emotions, ideas, and creativity.
That's when you realize that low content books have opened up a new world of creative opportunities for you to explore!
Once you open the cover of your very first low content book, you'll quickly find yourself immersed in the magical world of self-expression and creativity.
The possibilities are endless!
You can doodle, sketch, write, and even create entire works of art in your low content book.
You can also use it to keep track of goals, plan events, and organize your thoughts.
It's like having your very own creative toolkit in one handy book!
Low content books are also incredibly versatile.
You can use them as a basic journal, sketchbook, bullet journal, planner, or any other type of notebook you can think of.
Plus, you don't have to worry about the commitment of creating an entire book from scratch - all you need to do is fill in the blank pages with your creativity!
Some types of low content books include:
Journals & Diaries
Planners & Calendars
Gratitude Logs
Recipe Books
Puzzle Books
Music Composition Notebooks
Guest Books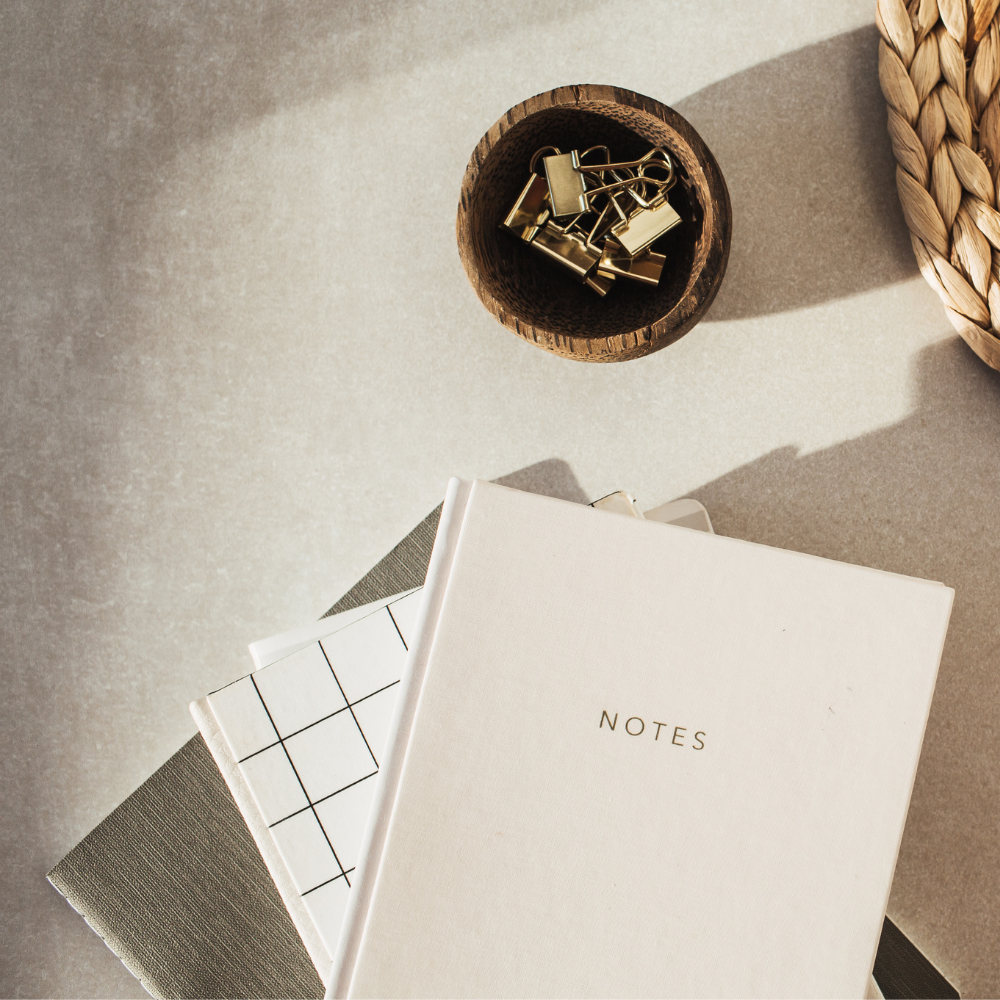 The Allure and Endless Possibilities of Low Content Books
Low content books are publications that provide an open canvas for anyone to jot down thoughts, ideas, or artistic expressions.
Some of the most common types of low content books include journals, planners, sketchbooks, gratitude logs, and coloring books.
Now that we've cleared up the mystery behind low content books let's explore why they're basically the Swiss Army knife of the literary world.
Whether you're chronicling your day-to-day experiences or penning a heartfelt letter to your future self, low content books make excellent diaries.
They provide a safe space for you to express yourself without any judgment or expectations.
Need a little structure in your life?
Low content planners can help you organize your days, weeks, and months so you can crush those goals and make every minute count!
Practicing gratitude has been proven to boost happiness and well-being.
A low content gratitude journal is the perfect place to jot down all the things that bring you joy and remind yourself of life's many blessings.
Unleash Your Inner Artist:
Sketchbooks and coloring books aren't just for kids!
Low content books offer a creative outlet for adults, too.
Adult coloring books have become a popular form of stress relief and expression – they're the perfect escape from reality.
Low content books are the perfect way to express yourself, so go ahead and doodle, draw, or color your stress away.
Want to preserve those cherished family recipes or keep track of your culinary experiments?
A low content recipe book is just the ticket for organizing all your gastronomical adventures.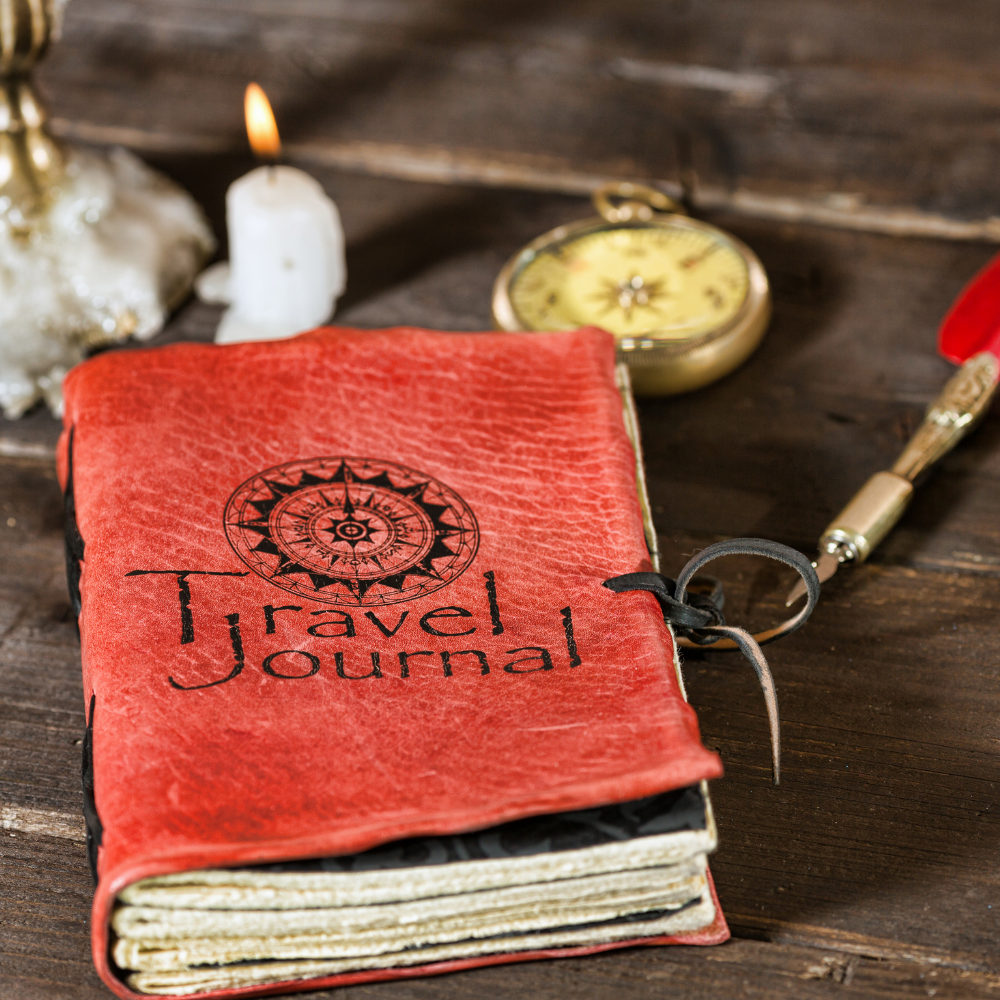 Creative Playground: Why Low Content Books Matter
Low content books have become increasingly important in the world of art and creativity, providing numerous benefits and opportunities.
These books are incredibly convenient and versatile, allowing you to use them for any purpose you can think of.
Plus, they offer a safe space for creative exploration and personal growth without any pressure or expectations.
In essence, they provide a playground for your imagination!
Boosting Creativity and Inspiration:
One of the best things about low content books is that they offer a blank canvas for your creativity.
The open-ended nature of low content books encourages individuals to think outside the box, experiment with new ideas, and unleash their imagination.
These books can also serve as a creative repository, where one can collect inspiring quotes, images, or sketches for future reference.
If you feel stuck in a creative rut, having one of these books can help get your creative juices flowing and provide you with a much-needed jump start.
With pre-drawn templates, you already have a structure to work with.
This allows you to focus on the small details and add your own personal touches.
You can fill in coloring books or decorate pages with stickers and washi tape, or you can even use the pages as a canvas for your own drawings and watercolors.
The possibilities are truly endless!
Improving Mindfulness and Mental Health:
In today's fast-paced and hectic world, we all need an outlet to de-stress, and for many people, art is therapeutic.
Low content books are an excellent way to reduce stress by engaging in a creative activity that can help you forget your worries and rejuvenate your mind.
Engaging with low content books, such as gratitude journals or coloring books, can help foster a sense of mindfulness and reduce stress.
By focusing on the present moment and expressing oneself through words or art, individuals can experience greater relaxation and emotional well-being.
Low content books are just plain fun!
Coloring, drawing, and decorating are all great ways to relieve stress and relax.
Taking just a few minutes a day to work on your low content book can help you unwind after a long day and recharge your creativity.
Plus, the satisfaction of finishing a page or filling up a book is truly unparalleled.
So, don't be afraid to get creative and experiment!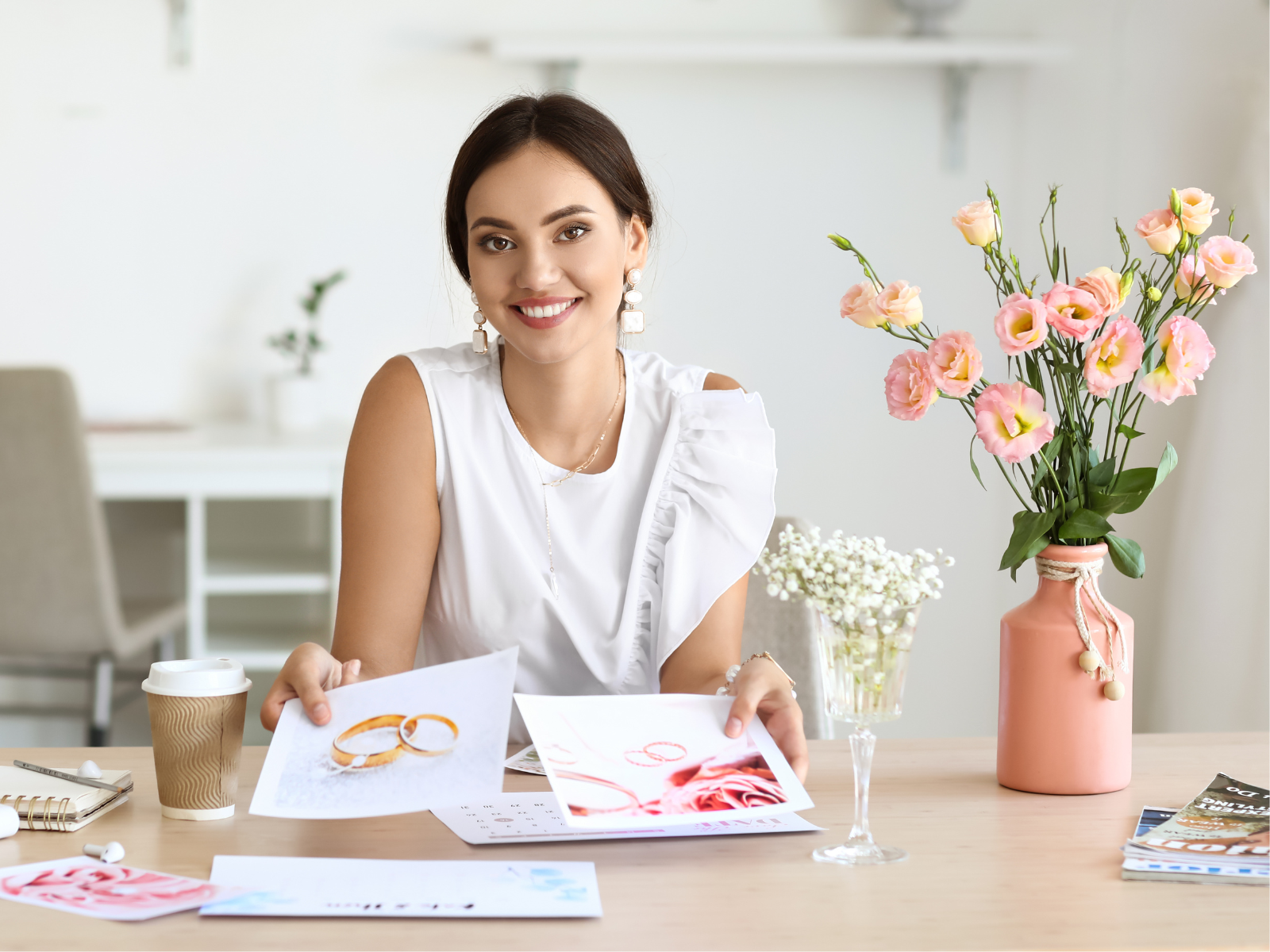 Low content planners and calendars enable users to organize their time effectively, set goals, and track progress.
This heightened sense of structure can lead to increased productivity and a more fulfilling daily routine.
If you're someone who likes to keep track of your progress and goals, a low content book can be a great tool.
You can create custom tracker pages to keep track of your workouts, mood, or even daily water intake.
You can also use it as a bullet journal to track your to-do lists, appointments, and even your spending.
Having everything in one place can help you stay organized and focused.
Low content books are a great way to help you keep track of your life, whether it's your schedule, to-do lists, habits, or goal-setting.
By creating your own journal or planner, you can customize it to fit your needs and keep your life organized.
Plus, for those looking to learn art and crafting skills, low content books are an excellent way to get started.
By using different art supplies and techniques, you can learn a lot about composition, color theory, and various art forms.
You can also explore different types of materials and tools, such as pens, pencils, watercolors, markers, or even light-sensitive paper.
So, if you're ready to embark on your own creative journey, a low content book is an excellent place to start!
Personalization and Flexibility:
Low content books are incredibly versatile; you can use them for a variety of purposes like coloring, scrapbooking, goal-setting, and even budget planning.
One of the most appealing aspects of low content books is their adaptability because they can be easily customized to fit individual preferences, needs, or creative styles.
This flexibility allows users to create a truly unique and personal experience with their low content books.
With low content books, you can make your journals and planners completely your own.
You can add your favorite quotes, pictures, doodles, or even make your own stickers to match your journal theme.
It's like getting a completely blank canvas to unleash your creativity.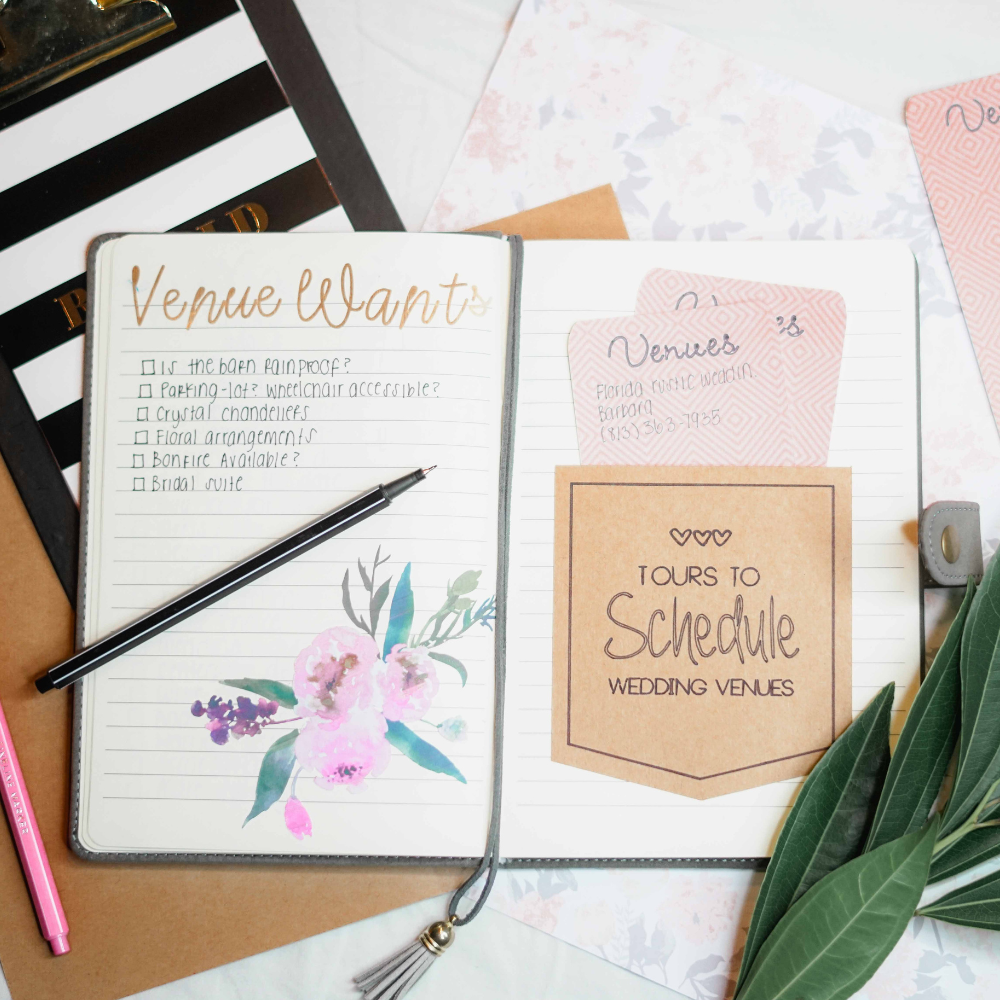 Affordable and Easy to Use:
Many artists love low content books as they are an affordable way to create a unique journal or planner that reflects their style and personality.
Instead of buying costly pre-made journals, you can use low content books to make your own personalized journals that are budget-friendly.
Plus, low content books are extremely easy to use; you don't have to be an artist or a skilled crafter to make one.
All you need is a few basic supplies, like pens, markers, washi tape, and stickers, and you are good to go.
Whether you're a seasoned pro or just starting out, you can use them to explore your creativity and experiment with new styles.
For beginners, it can be especially helpful to have pre-made templates to work with.
These templates allow you to focus on getting the hang of things, without getting caught up in the details of creating an entire book from scratch.
For more advanced artists, low content books can serve as a fun and relaxing way to try out new techniques or experiment with different materials.
So, don't be afraid to get creative and explore the endless possibilities of low content books!
Looking for a creative and personalized gift?
Low content books can make an excellent gift for the creative souls in your life.
You can pick a theme that's meaningful to the recipient or create a custom page for a special occasion.
For example, you could create a wedding planner for your engaged friend or a recipe book for your foodie cousin.
Personalized gifts are always appreciated and a low content book is a great way to show you care.
By customizing a journal or planner for someone special, you can show them how much you care and appreciate them.
Let's face it, low content books are just plain fun to use.
They allow you to indulge in your hobbies and interests while creating something beautiful and unique.
Low content books can be a great way to connect with like-minded people who share a love for creativity.
By sharing your journals online or through local craft groups, you can connect with people who appreciate arts and crafts as much as you do.
This can be a great way to find inspiration and learn new techniques from others.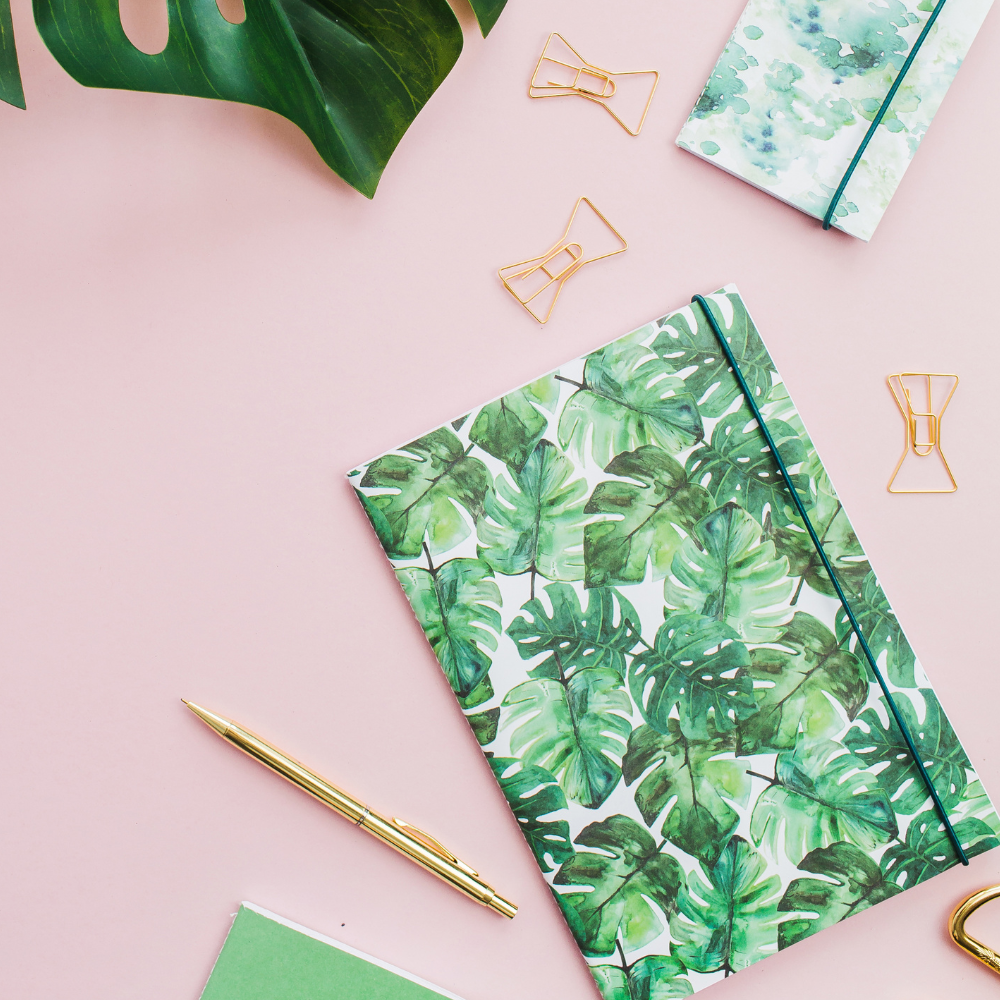 The Entrepreneurial Edge as a Business Opportunity
The popularity of low content books has opened up new avenues for creative entrepreneurs.
Many artists and designers have capitalized on this trend, creating and selling their own low content book products on platforms, like Etsy and Kindle Direct Publishing.
By offering customizable journals, planners, or coloring books, these entrepreneurs can cater to niche markets and generate additional income streams.
Since it takes very little writing skill to print books, anyone with artistic talent or digital design skills can take advantage of this growing trend.
It's an excellent way to get your creativity out there while generating passive income.
Printing costs vary depending on the type of book and size, but they can be surprisingly low, even a few dollars per book.
Just consider keyword research, your book title, and print options, such as a hard or paperback cover finish.
It doesn't have to be difficult to create low content books; with the right tools and resources, you can create a beautiful book that captures your creative vision!
Low content books can also be used as marketing tools for businesses.
For example, a company could create personalized notebooks or planners emblazoned with their logo or a special message.
These books could then be distributed as promotional items to prospective customers, creating an additional avenue for increased brand visibility and customer loyalty.
Low content books are a fantastic way for entrepreneurs to spread their creative wings and provide unique products that people love.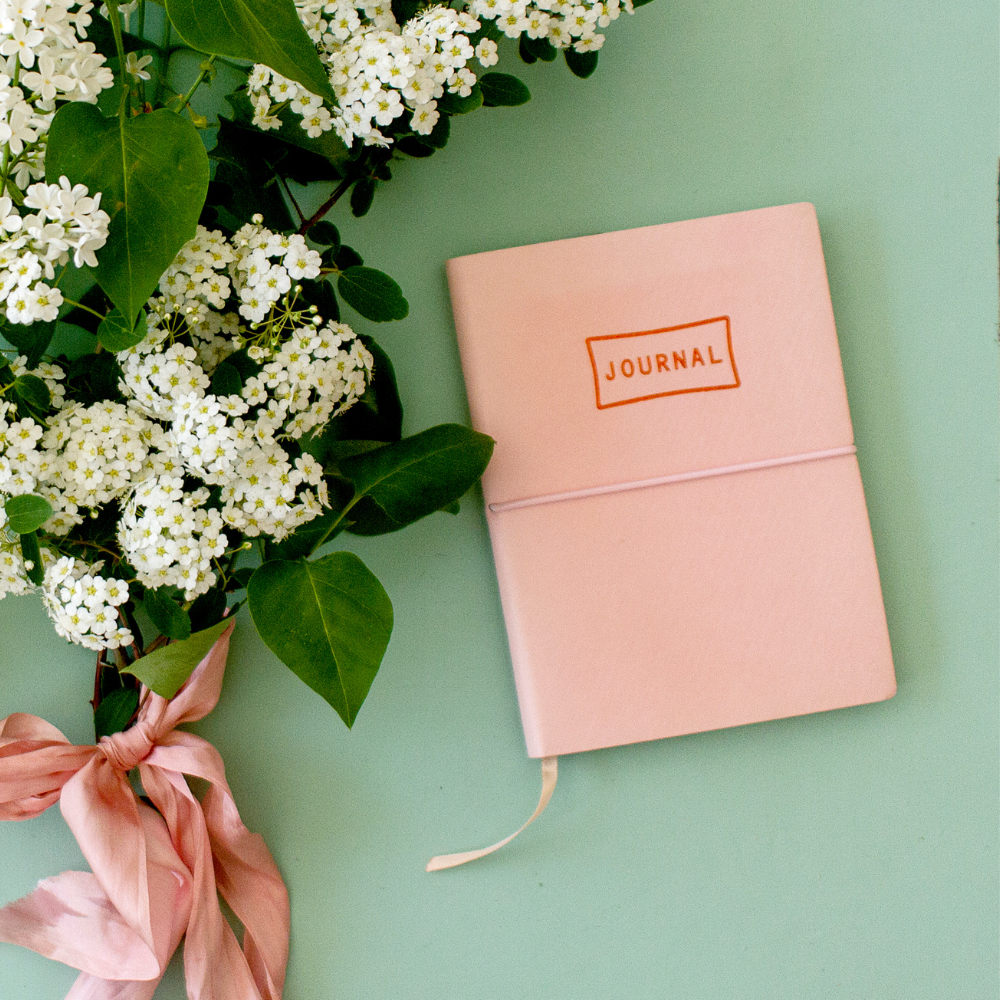 The Digital Connection with the Internet and Social Media
The rise of the internet, technology, and social media has played a significant role in popularizing low content books.
Platforms like Instagram, Pinterest, and YouTube have enabled users to share their low-content creations, inspiring others and fostering a sense of community among enthusiasts.
Additionally, online marketplaces and print-on-demand services have made it easier than ever for individuals to access and purchase low content books tailored to their specific interests and needs.
It has also helped keep the printing cost of low content books to a minimum, allowing even budget-minded crafters to create their own professional-looking journals and planners, and allowed authors to get their own ISBN.
The internet and social media have helped transform low content books from a niche hobby to an accessible creative outlet.
Thanks to the ever-growing digital landscape, these books now have the potential to reach a global audience.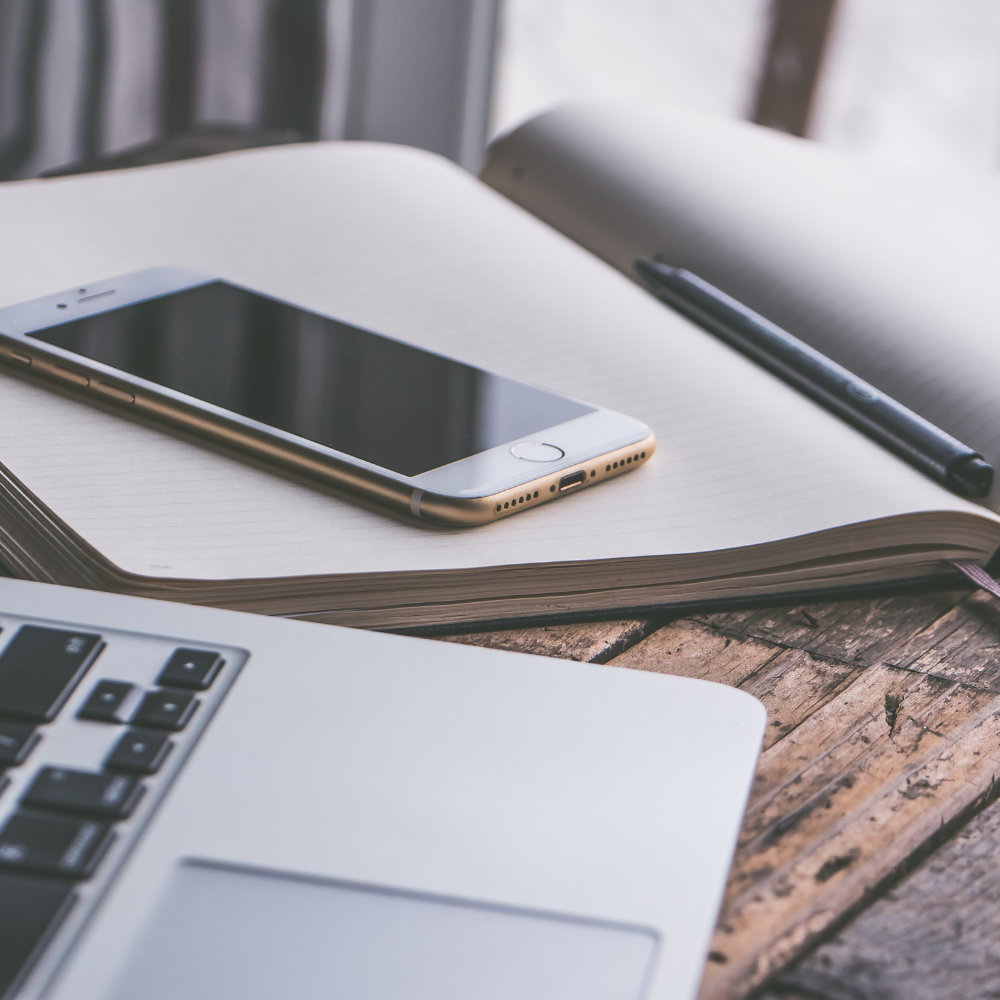 Low Content Books: Your New Creative Obsession
Low content books offer an endless array of possibilities for modern-day creatives.
These books are incredibly versatile, easy to use, and affordable, making them ideal for individuals looking for an outlet for their creative energy.
Plus, they are an incredibly effective tool for improving mindfulness and mental health.
Whether you're a budding artist looking to hone their skills or an entrepreneur looking for a unique way to market their products, low content books are the perfect solution, as a versatile and creative way to explore your artistic capabilities.
Whether you're looking to track your progress, create personalized gifts, or simply destress and have fun, a low content book is the perfect tool.
Low content books hold immense value for artists, writers, and creatives, offering myriad benefits and opportunities for self-expression, inspiration, and personal growth.
As the popularity of low content books continues to grow, we can expect even more innovative uses and applications to emerge, further solidifying their importance in the world of art and creativity.
So, what are you waiting for?
Get out there, start your low content book journey today, and don't forget to have fun and let your imagination run wild!
It's time to embrace the magic of low content books and add a little fun, creativity, and organization to your life.
Trust us – once you go low content, you'll never look back!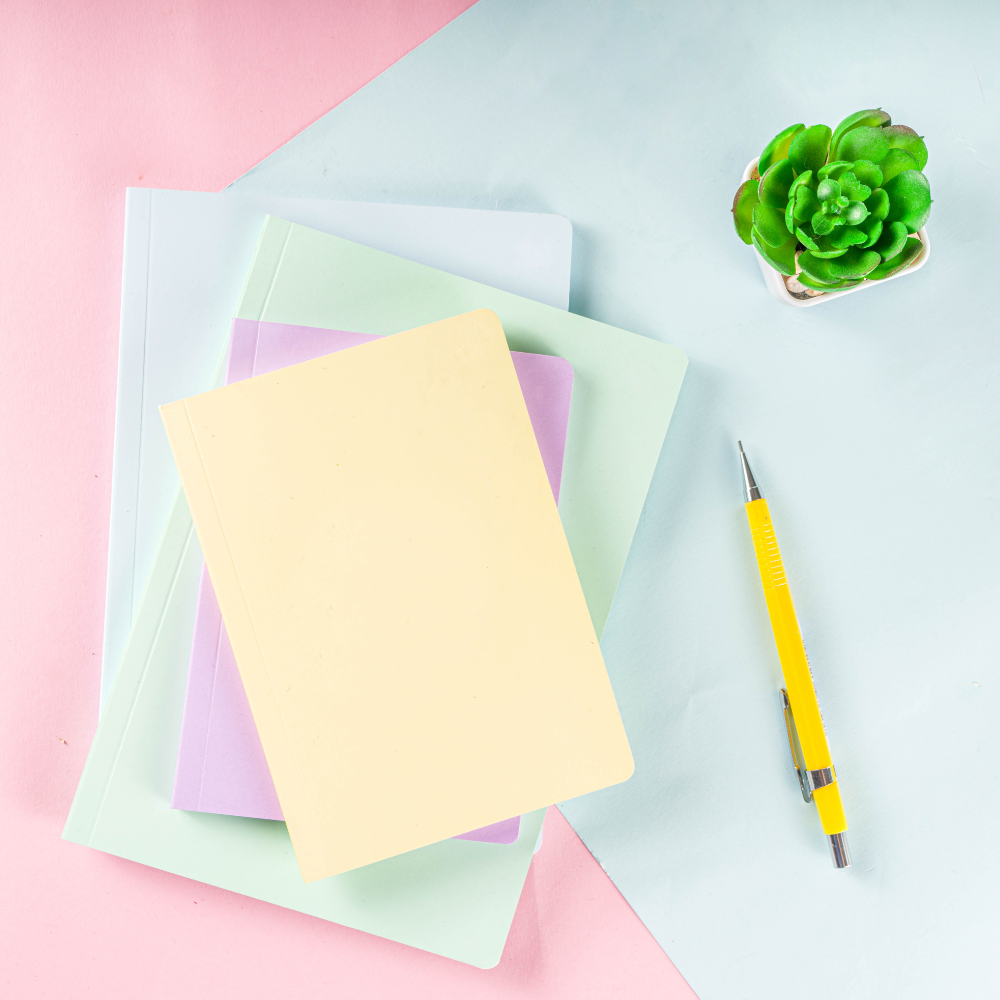 Need help designing your book cover? Check out The Home Boss' video!
Interested in learning Photoshop in an hour? Check out Scott Kelby's Course for $29 on KelbyOne!
Want even more content about creativity and art?
Be sure to check out all of our creative chronicles!
Looking to get creative and bring home some awesome books?
Check out some of our other articles:
-Ish